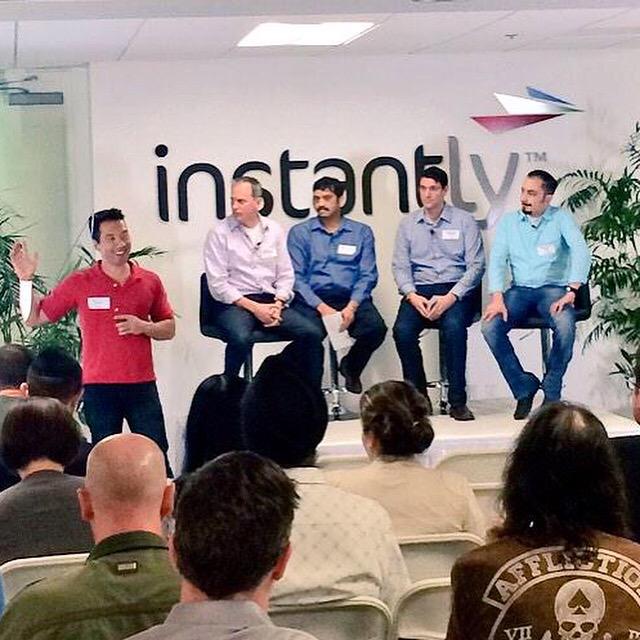 ENCINO – Companies should be adopting DevOps practices  – that streamline development and operations, automate processes, and change IT culture – or become dinosaurs, said speakers at our Digital LA – DevOps panel at the Instantly Offices in Encino.
DevOps is increased communication or a merger of a company's IT development and operations, that eliminates silos and streamlines development, QA, and product release, said Daniel Goosen, Instantly's VP of TechOps.
Instantly has adopted DevOps practices over the past year, and hosted the event to tell its story of how it has integrated DevOps across its developer and operations functions. Instantly is an online market research firm which creates mobile surveys and other research tools.
"If you don't do DevOps now, then your company better start, or it will be a dinosaur," said Ramesh Nori, Director of Software Engineering at Instantly. "It's a competitive advantage now."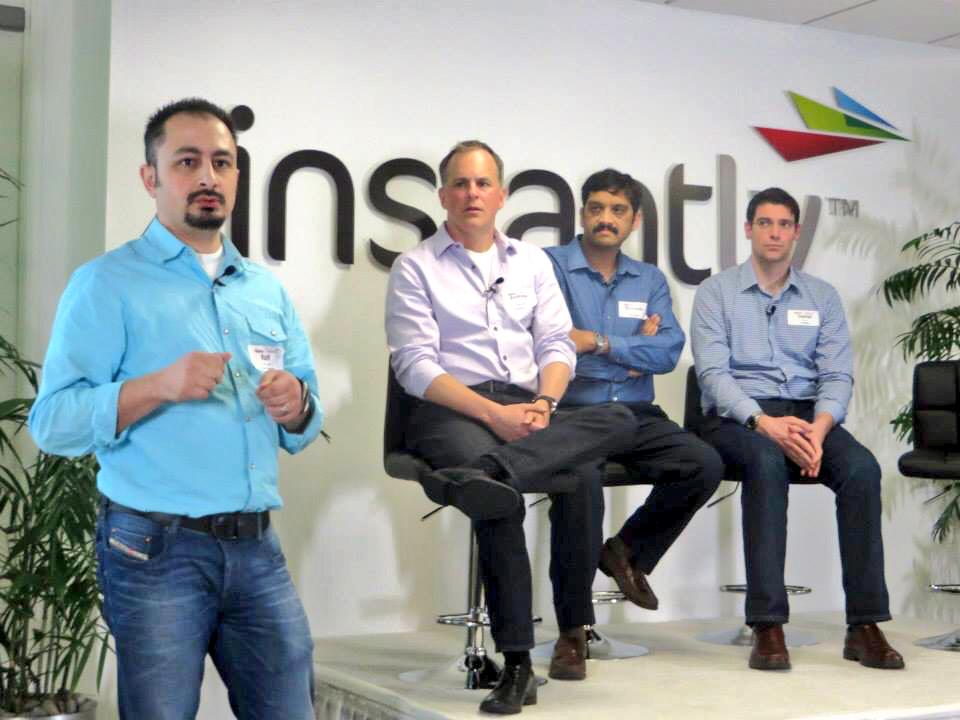 "DevOps is a culture shift," said Rafi Khardalian, Director of Metacloud Engineering and Operations at Cicso Systems. He said that a company's developer and operations must be on board and fully support it.
Integrating DevOps can take a year or more, but it means no more emergency calls to your IT department at 2am to fix something that went down. Measurement and KPIs track performance and improvement.
Why DevOps is Increasing in Popularity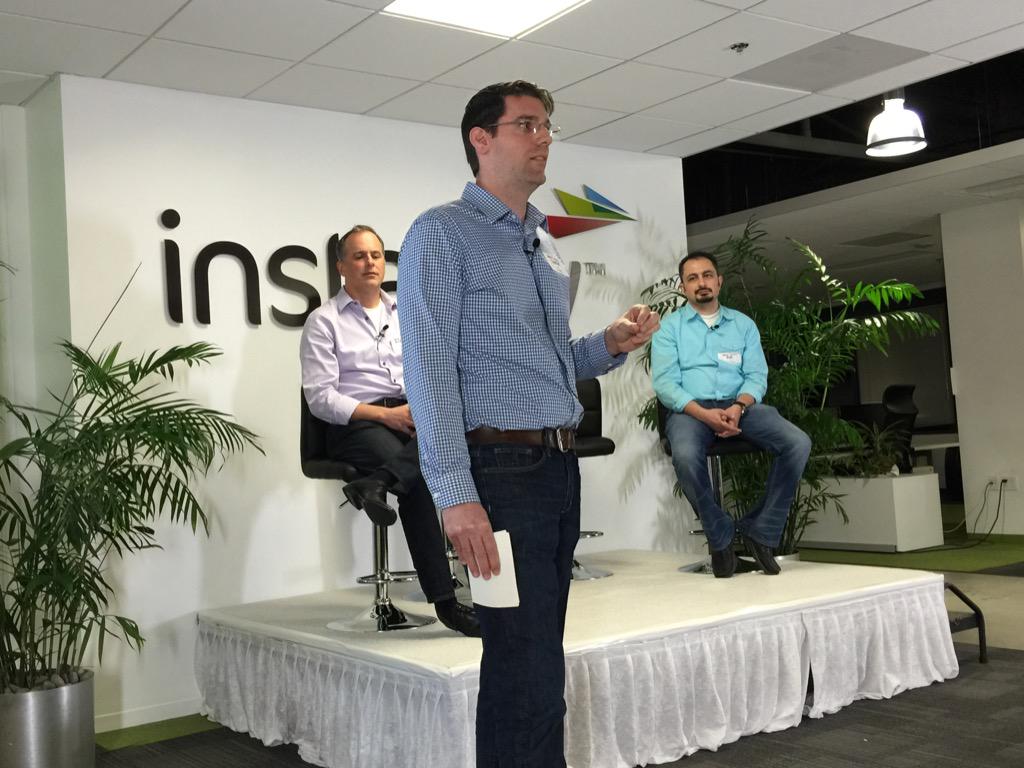 – Most companies with traditional IT silos of development, release, QA, operations, etc. tend to have a "throw it over the wall" attitude. For example, after coders finish the product, it's done. However, companies where development and operations talk regularly have faster product release times, with products that meet employees needs.
– The startup mentality of lean, agile, "get a product out there and respond quickly to users needs" is seeping into traditional corporations IT departments.
– When people can sign up for services like a Dropbox account in a few minutes, employees expect the same setup speeds from their company IT departments. People are used to pushing a button and it's done, not submitting a request and hope it's set up in a week.
How to do DevOps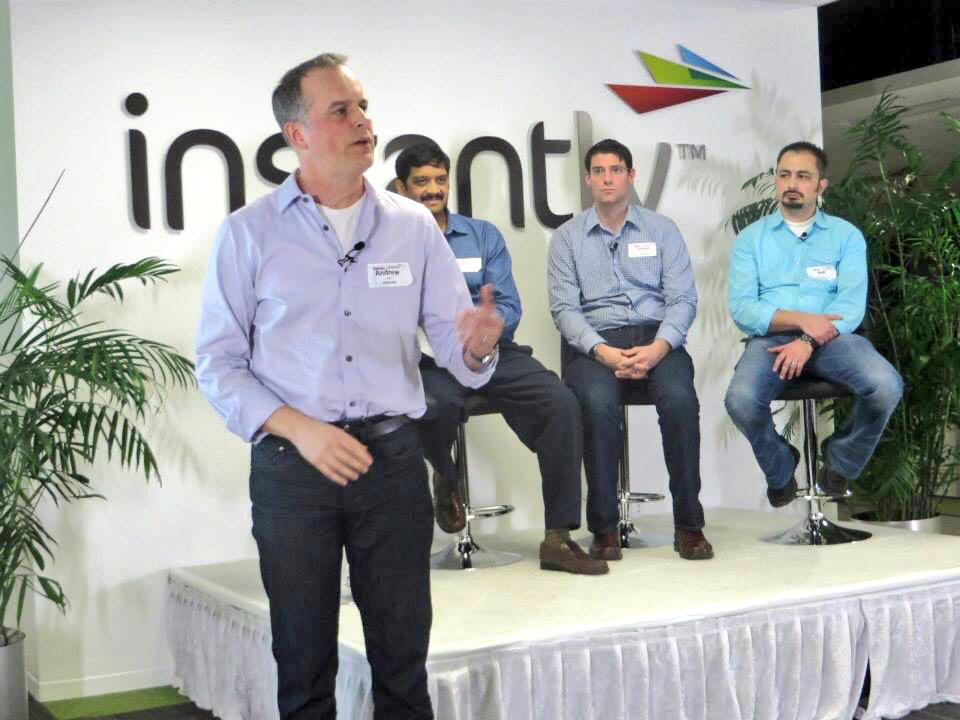 – The driver of DevOps is typically not your CEO or upper management. It's your company's CTO, Developer lead, QA, and Operations lead who work together to implement the culture shift.
– Identify the most time consuming steps in your company IT process, and then start to automate them with DevOps.
– Test and measure your results with Key Performance Indicators, and make improvements responding to employee needs, said Andrew Hall, VP of Software Engineering at Instantly.
Instantly gave out several prizes to attendees who logged in to take its travel-time mobile survey. Instantly had previously conducted a mobile survey which found that people who lived / worked in West side to Hollywood had a 51 minute commute, while Instantly attendees who commuted from West side to Instantly's office in Encino had a 37 minute commute.
See our Facebook album of pics at http://tinyurl.com/instantlydevops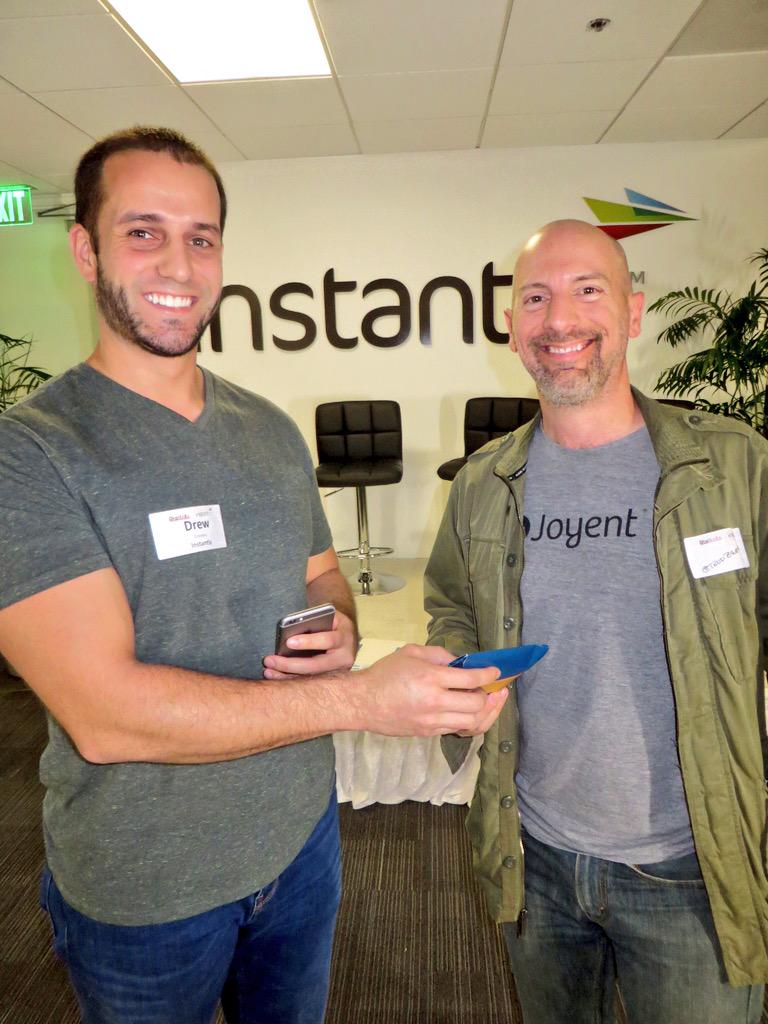 Congrats prize winners:
– Instantly-engraved Nexus 9 tablet to Jaspal Gill, consultant at Q Systems.
– Three winners of $100 Amazon gift cards: Todd Zebert, IT consulant, Jospeh Berman of @joebermedia, and Saad Patail of Reach Local.
Thanks attendees for great tweets! Follow @Instantly#InstantlyDevOps:
RT @CraigIsaac @DigitalLA @Instantly Thanks for hosting a great panel on #DevOps #InstantlyDevOps
RT @joeBerMedia: People expect #onDemand solutions, press a button and it's here #newEconomy #instantlyDevOps panel @Instantly @DigitalLA.
RT @ToddZebert The driver of #DevOps is not mgmt but developers, QA, and operations. #FearOfOnCall @DigitalLA @Instantly #InstantlyDevOps.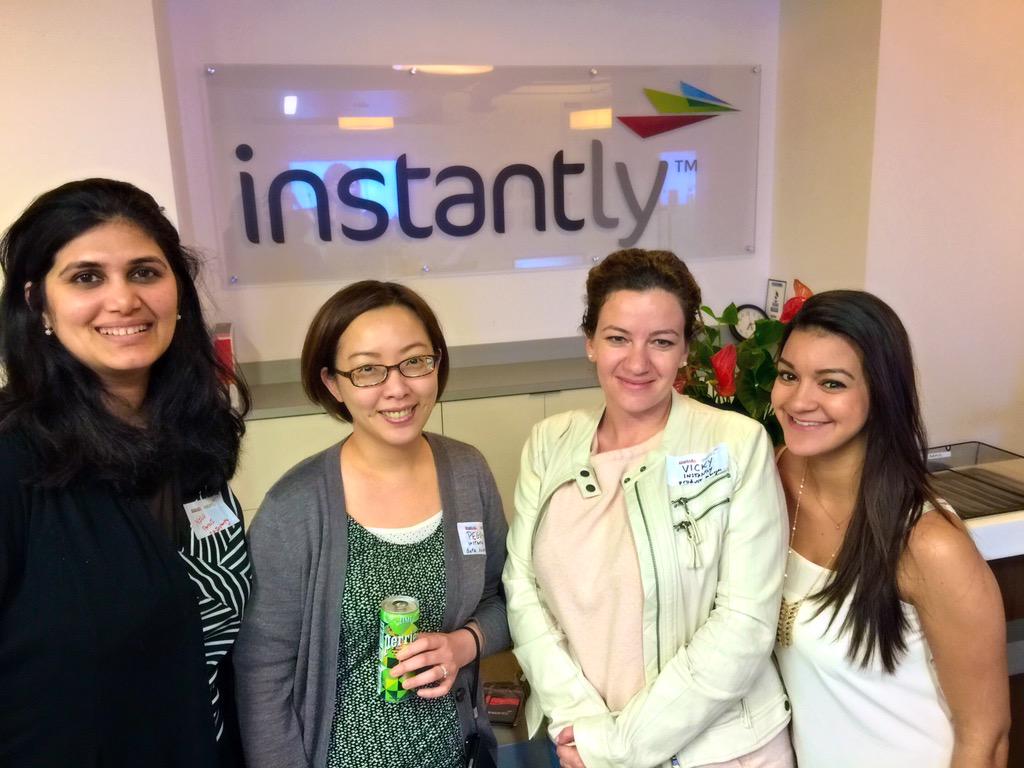 RT @joebermedia #instantlydevops panel: resilience is not enough in the #newEconomy speed is essential @Instantly @DigitalLA.
RT @ToddZebert The security of automated deployment roll backs is the same as knowing you can stop while driving. @DigitalLA @Instantly #InstantlyDevOps
RT @AntSquare Thank you @Instantly and @DigitalLA for the great event! #InstantlyDevOps