Internet founders, luminaries, and celebrities celebrated the Internet's 50th anniversary on October 29, 2019 at UCLA's Royce Hall.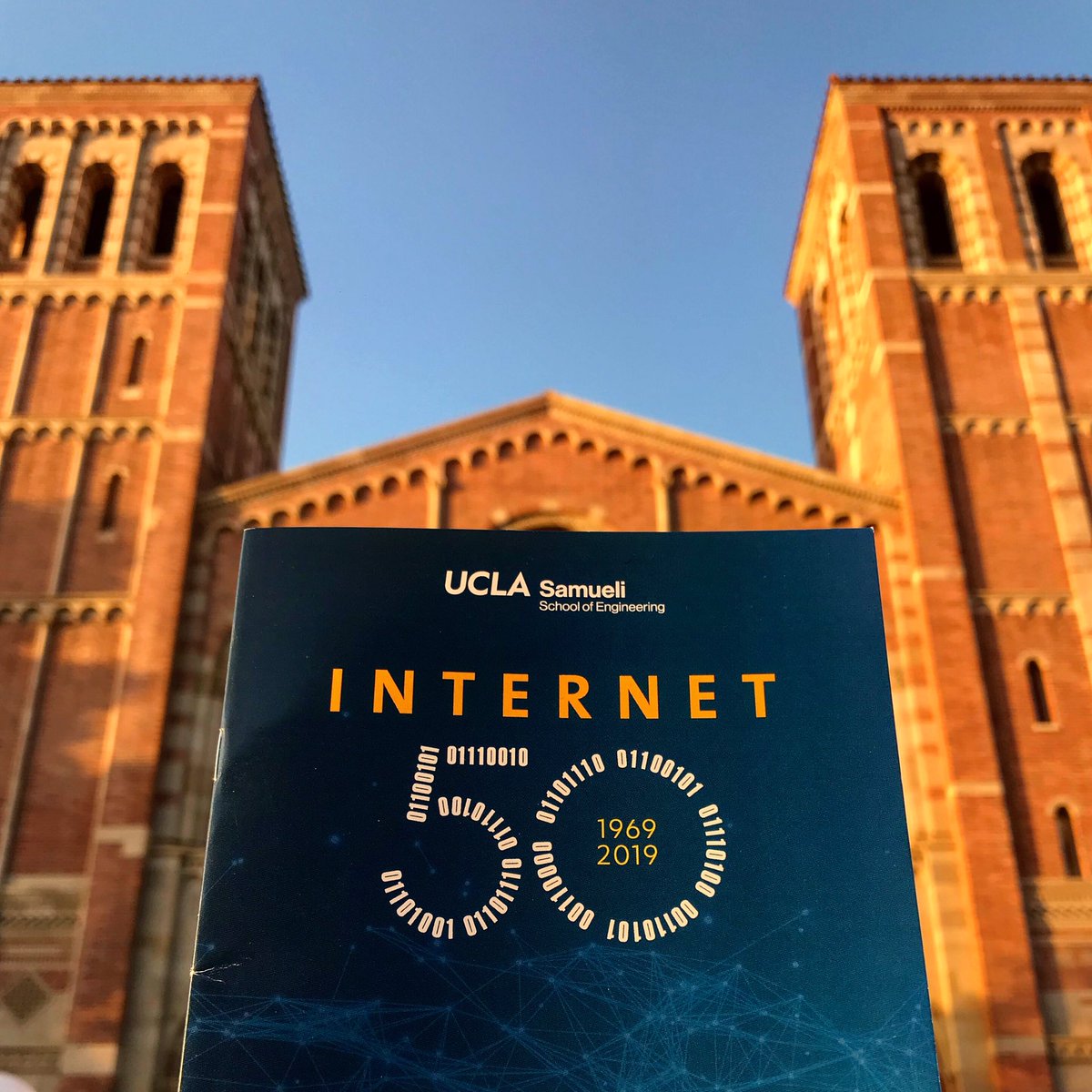 Speakers included Internet founders Professor Kleinrock, Vint Cerf, and more, and luminaries Mark Cuban, Ashton Kutcher, Meg Whitman, and YouTubers and influencers who make their living on the Internet.
The event was held 50 years to the day after UCLA researchers first sent data via a system would become the Internet to Stanford, in the engineering building, just a few buildings away from Royce Hall where Internet 50 was held.
LA Mayor Eric Garcetti gave Professor Kleinrock a key to the city, which he has done only three times before.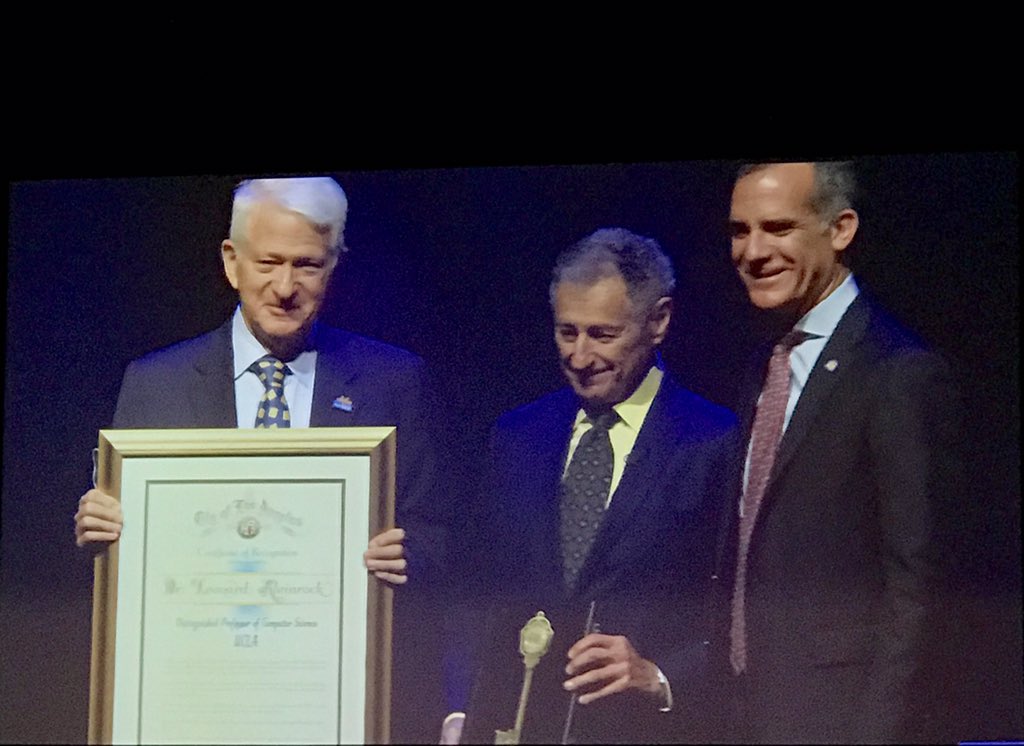 Professor Kleinrock, whose research team founded the Internet, didn't just celebrate the success of the Internet. He also warned that we need to take action to avoid the growing 'dark side' of the Internet, including spam, DOS attacks, black hat hacking, fraud, privacy attacks, doxxing, and false political ads.
"In the early days of the Internet, I knew everyone on the Internet," Kleinrock said. No one behaved badly, and the Internet was a friendly community of fellow researchers says Kleinrock. So he didn't add controls and safety measures, which in retrospect, he would have. In 1988, the first worm appeared, and in 1994, the first spam.
But, he added the good of the Internet in allowing more open expression, communication, and creating online communities far outweighs the bad.  
"Greater good totally dominates the Dark Side," he said.
He said we can't go back to the simpler way it used to be, but we need to be vigilant to create the world we want to live in.
He recommended the following action steps:
Hold websites responsible for open privacy policies that are easy to understand and not pages of legalese
Governments can monitor more closely, without impeding progress
Scientists can create better encryption and privacy, blockchain, etc.
Ashton Kutcher, Mark Cuban, and Meg Whitman (eBay) described areas they think we need to focus on in the future, including AI, climate change, privacy, more.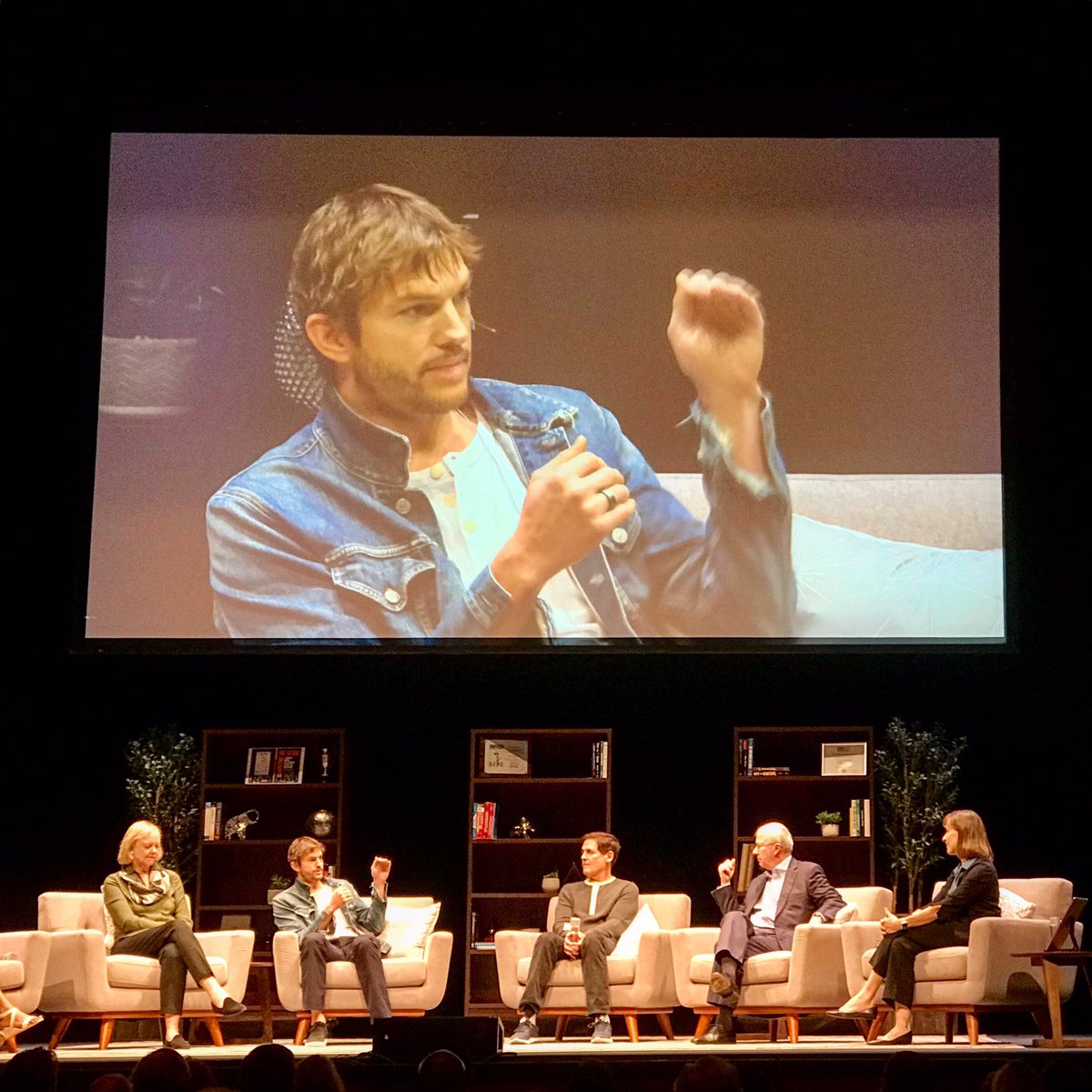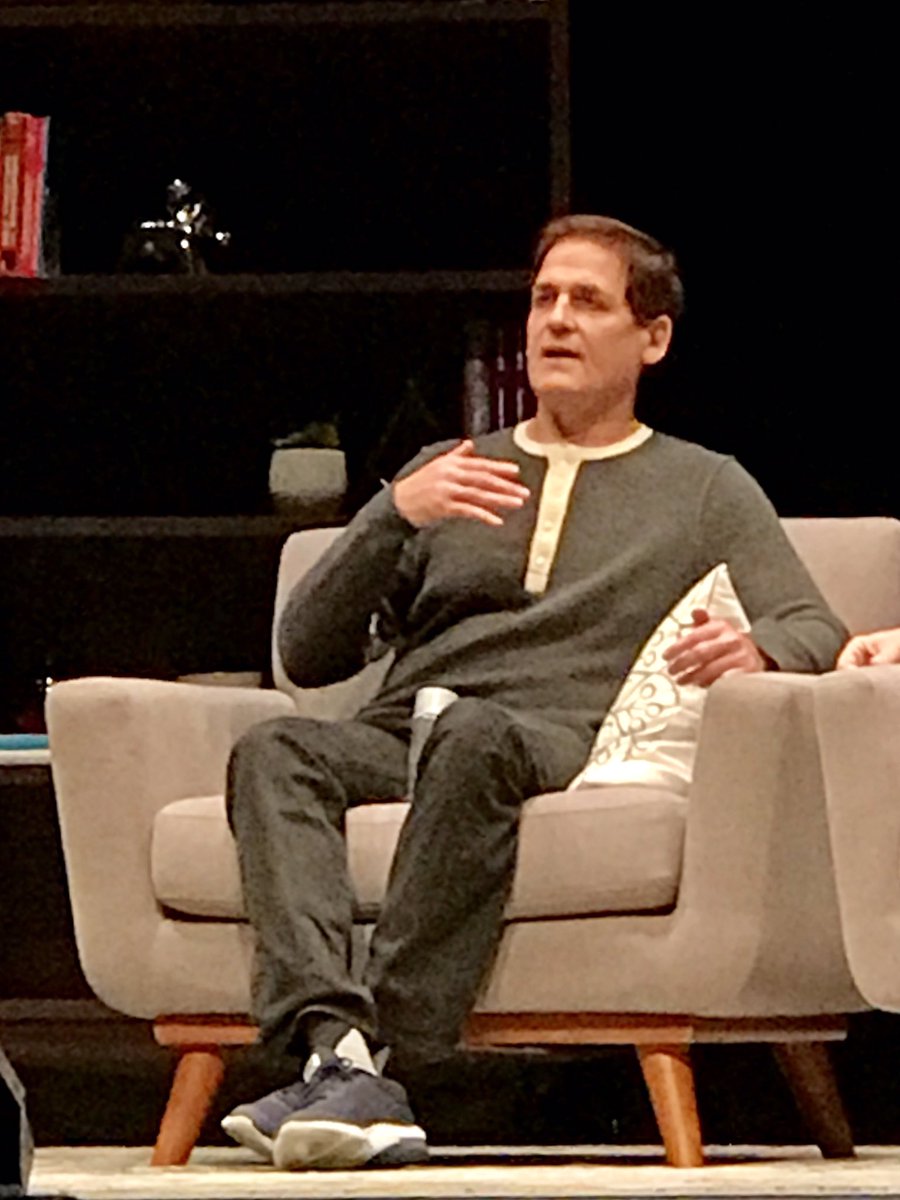 Director Werner Herzog was a surprise guest speaker.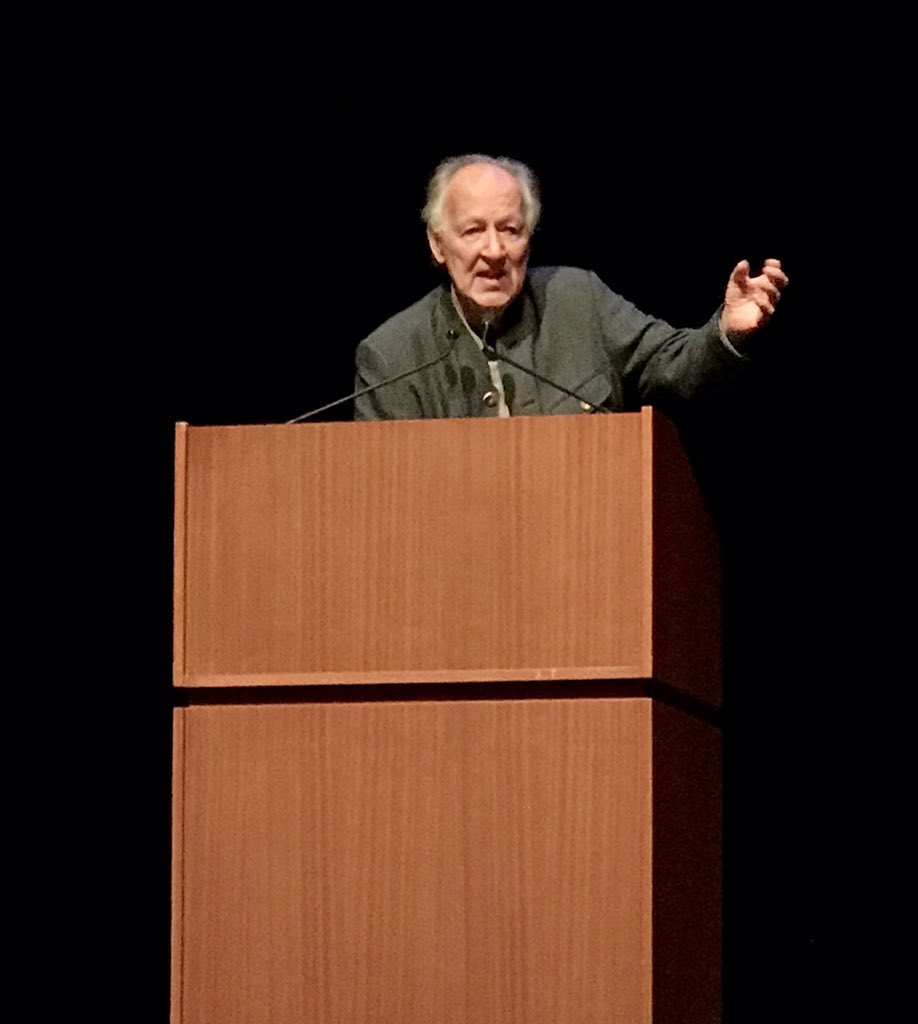 Chess Grandmaster and activist Gary Kasparov said, "I'm used to a country where people stand in line for food. Now we stand in line for phones nearly identical to the one we already have." He added: Shouldn't we celebrating Apollo 11 50th instead of Apple 11?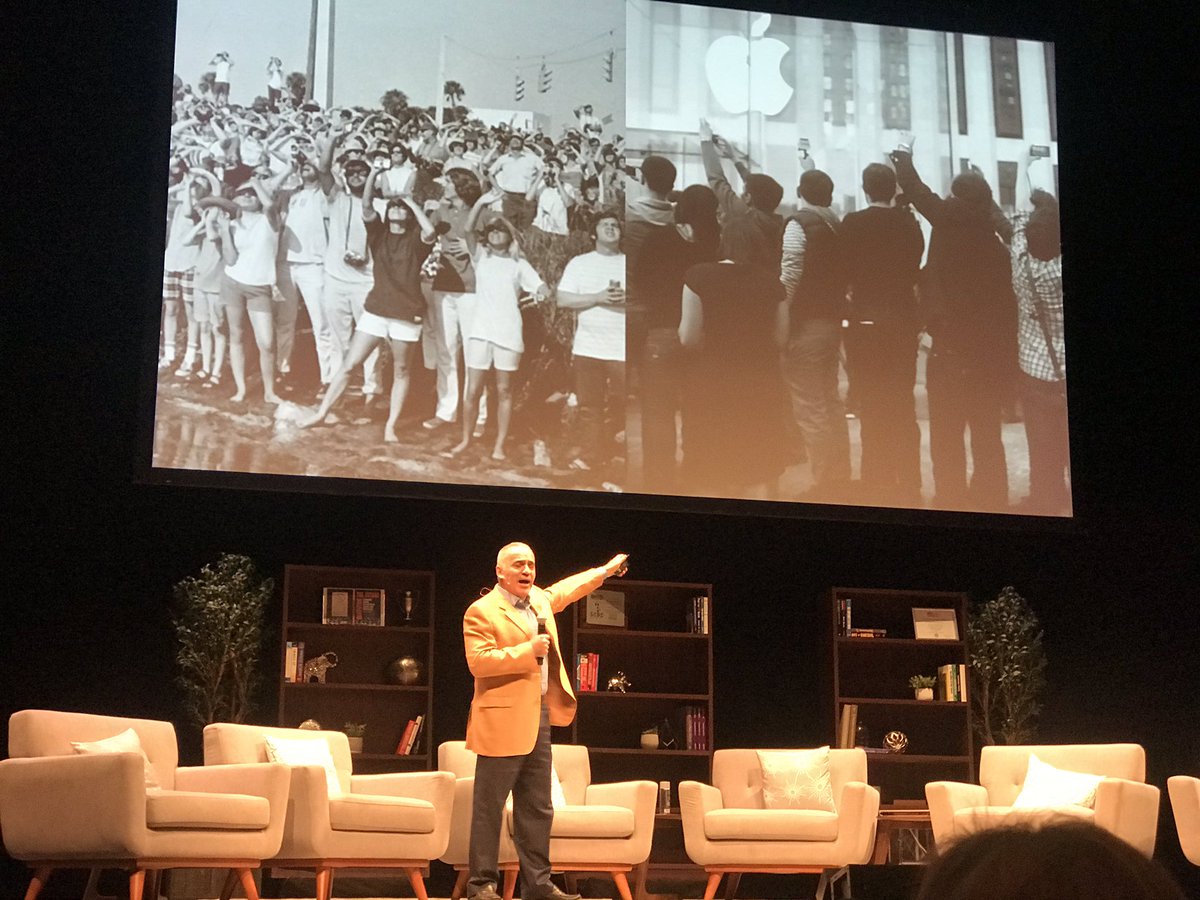 After the conference, VIPs celebrated at the VIP reception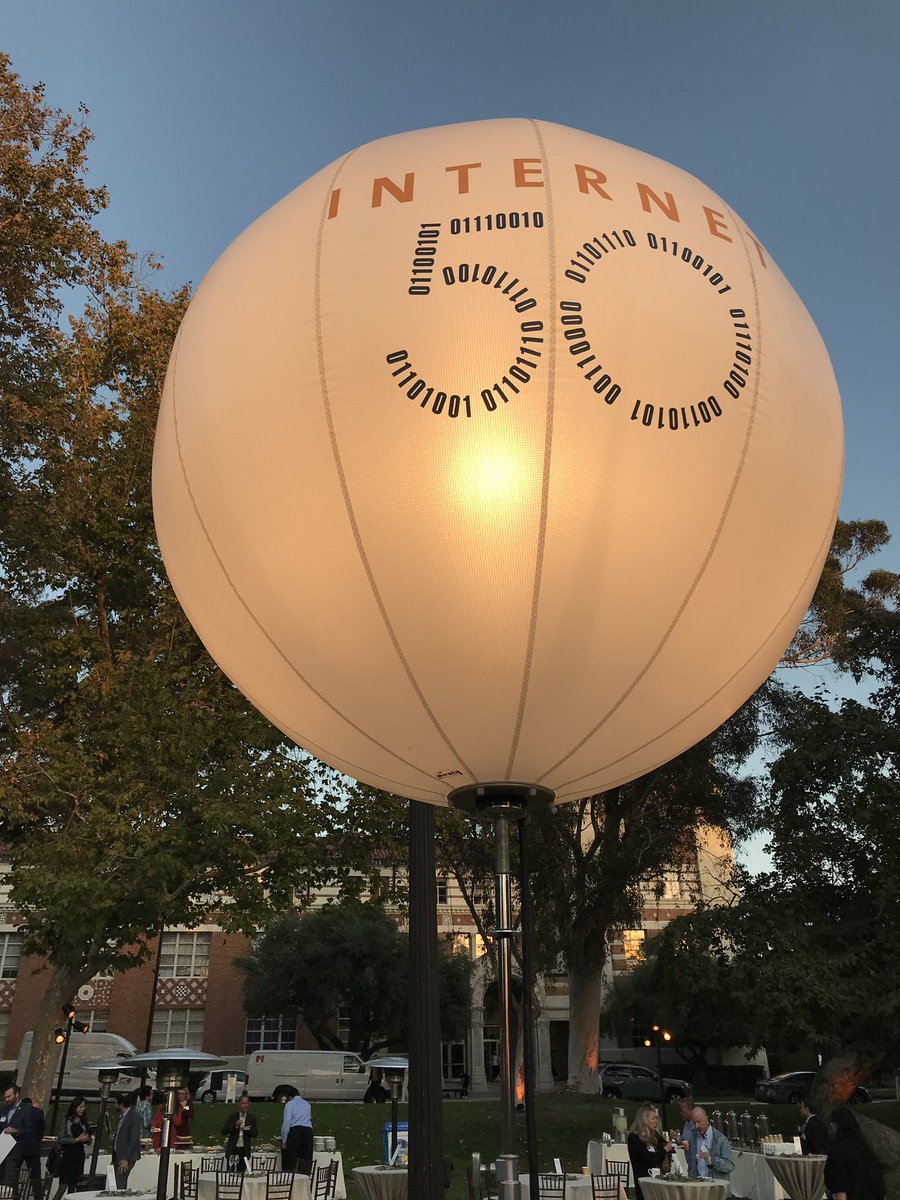 with an Internet 50 birthday cake.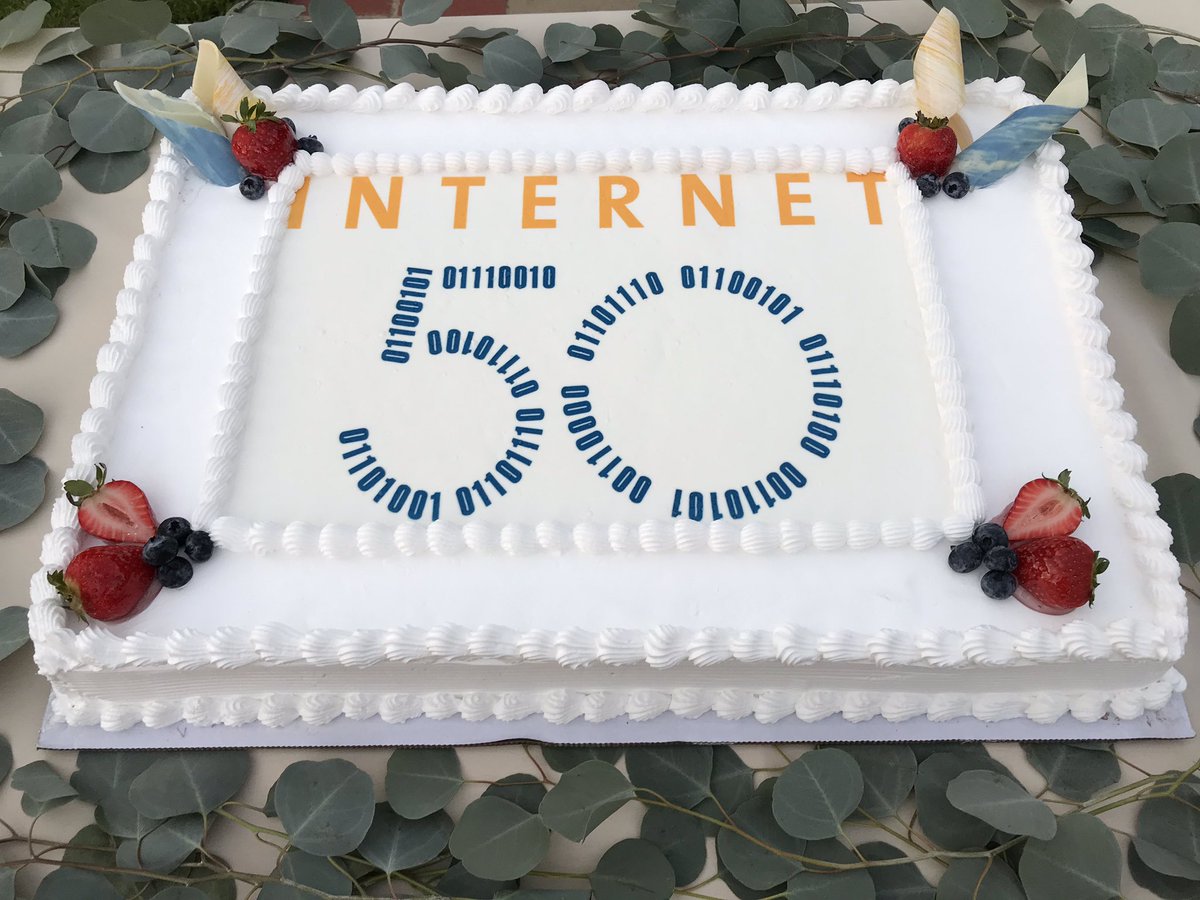 A local senator presented certificates of recognition to Kleinrock and his teams.