DOWNTOWN LA – Jessica Alba, Honest CEO, gave startup advice and described her road to founding her company and engaging her community, at an AMEX-hosted entrepreneur business event in downtown LA.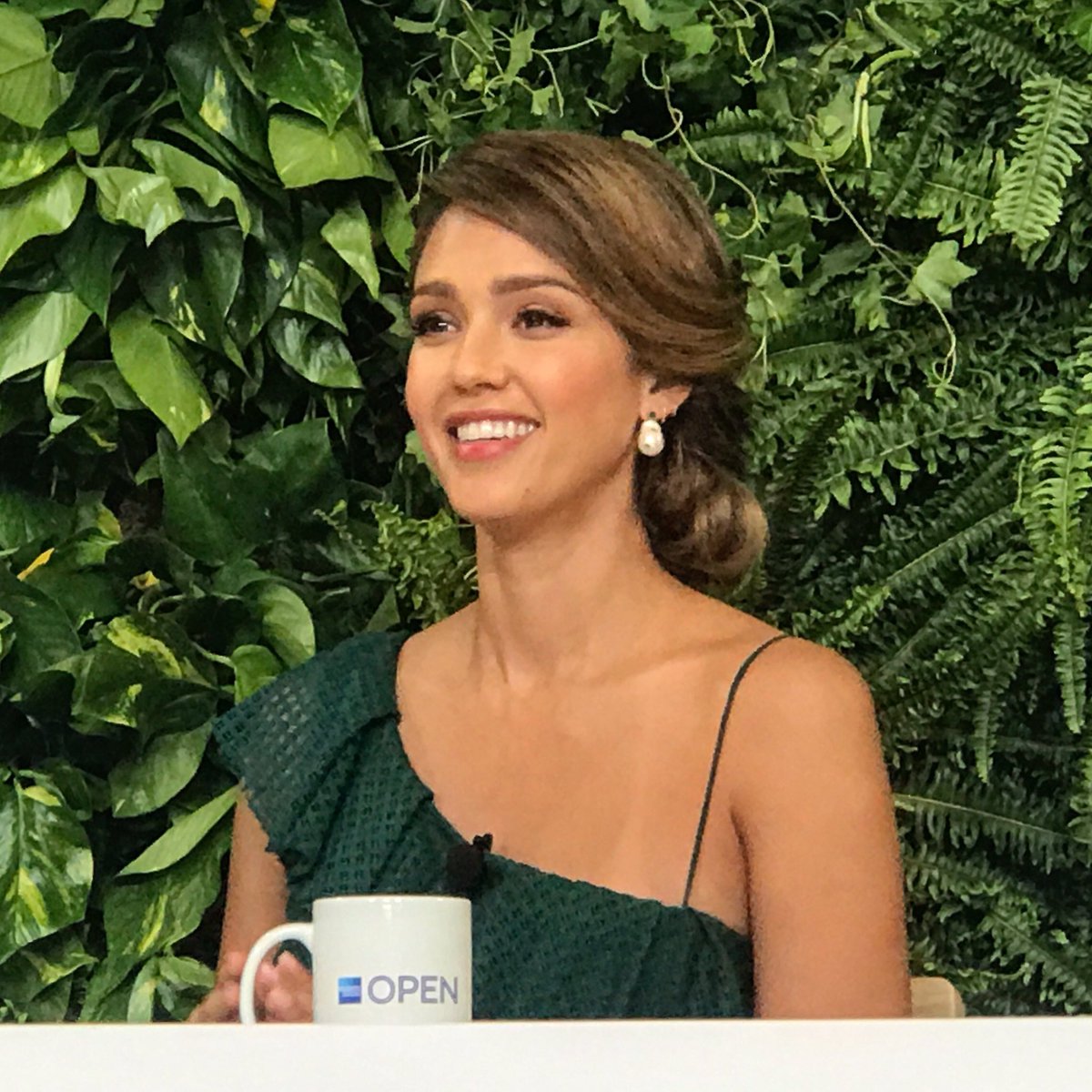 The LA based Honest launched in 2012 with 17 products online. Now, the company has more than 100 products and reported $300M in sales in 2016. Honest has moved to larger sunny offices in Playa Vista, near Fullscreen and YouTube Space LA.
STARTING HONEST
Alba described how she had the idea for starting a eco-friendly baby products and beauty company at about the time she had her first baby daughter. Like many new moms, she spent a lot of time looking at everything from baby food to diapers to baby wipes.
She found that many of the standard baby food and consumer products have ingredients that aren't the most eco or health friendly. So she wanted to create a company that made them, and built a community with other new moms and women.
As she was developing her startup idea, she had some founder learnings along the way. She hired someone to write a business plan, who took two years, and it eventually wasn't useful. She tried to work with  traditional consumer product exec, but he didn't understand women-focused products, e-commerce, or the community she wanted to build, so that didn't work out either.
It wasn't until she met VC Brian Lee, that things took off. Brain, founder of LegalZoom and ShoeDazzle, helped build the e-commerce plan, and find investors, so she could focus on content and products.
She added that once she focused fully on Honest, she basically stopped her acting career to devote full attention to Honest and her family.
STARTUP ADVICE
Alba said it's important to find and build a good team, because unless you're a solo blogger entrepreneur, you will need a good team to help fully build a business, especially a content and e-commerce business with fulfillment, customer service, and more.
She said startup entrepreneurs should be focused from the beginning.
"If you're going to give up before you even start, then you might as well quit," Alba said. "Once you get started, is when it really gets hard."
SOCIAL MEDIA BUILDS COMMUNITY
She said that Honest social media team to outreach to consumers from the beginning.
"I do have a social media team. I've had it since Day 1," Jessica Alba said.

She said it's important to be authentic, and create content tailored to each social media platform.
"Just really understanding each platform and being authentic to each platform I think is key in communication," she said.
"Every channel is different," Alba explained. "On Twitter, we communicate differently than how we communicate on Instagram. And Facebook… people are spending more time on Facebook and it's more probably, family and and close friend relationships. The content really has to be reflective of the platform. Where on Pinterest, it's super visual…. You got 5 seconds, so how are you telling stories in 5 seconds? In a tile. That's a square."
She said that in addition to her social media, team, Honest has 50 in-house online live chat representatives with about 4000 consumer chats per day, to help answer questions, resolve problems, and build her community.
The event was part of American Express Open program for small businesses and entrepreneurs, with the hashtag #NextStartsHere, held at The Spring in downtown LA.
Other speakers included content creator Issa Rae (Awkward Black Girl, Insecure) and the founders of Hint water, and Goldieblox building blocks for girls.