Marvel Studios producer Kevin Feige discussed diversity and hinted at things to come in the Marvel Cinematic Universe at the Produced By conference held June 9-10 at the Paramount Studios lot.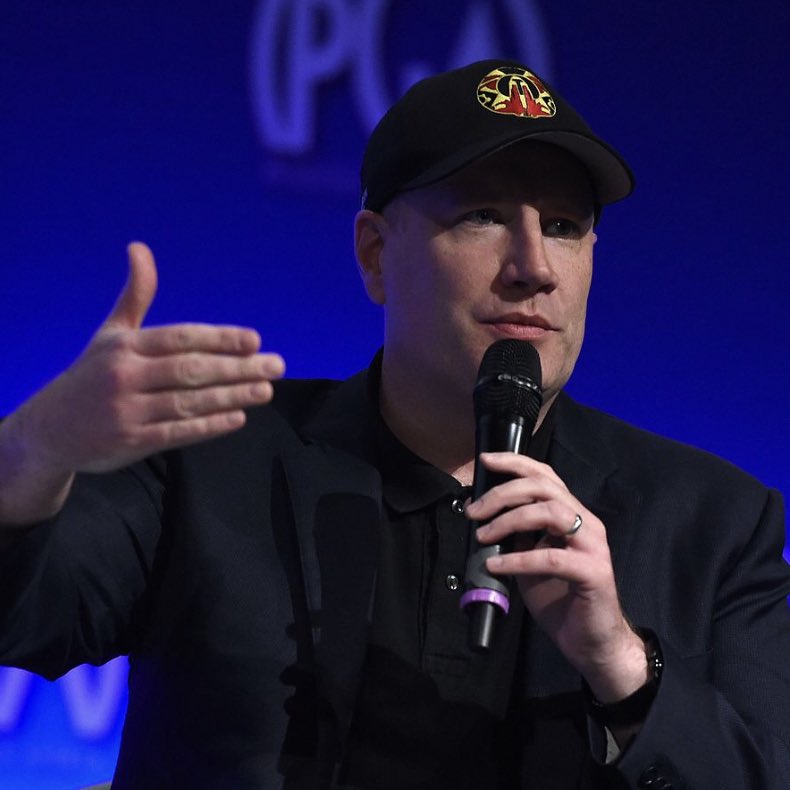 He spoke on a headliner panel about his journey to Hollywood, from fan of Marvel comics in New Jersey, to USC Film School, to now helming the Marvel Cinematic Universe, celebrating its 10th year.
Kevin has accomplished a milestone like no other: In the past 10 years, he has produced 19 Marvel movies, each #1 at the box office opening wknd, for a total worldwide box office of more than $16B. His 20th movie Antman and the Wasp releases in July.
In the discussion and following Q&A, Kevin discussed Marvel's recent successful films as well as diversity, inclusion, and gave several clues to what happens next in the MCU after the devastating events of Avengers: Infinity War.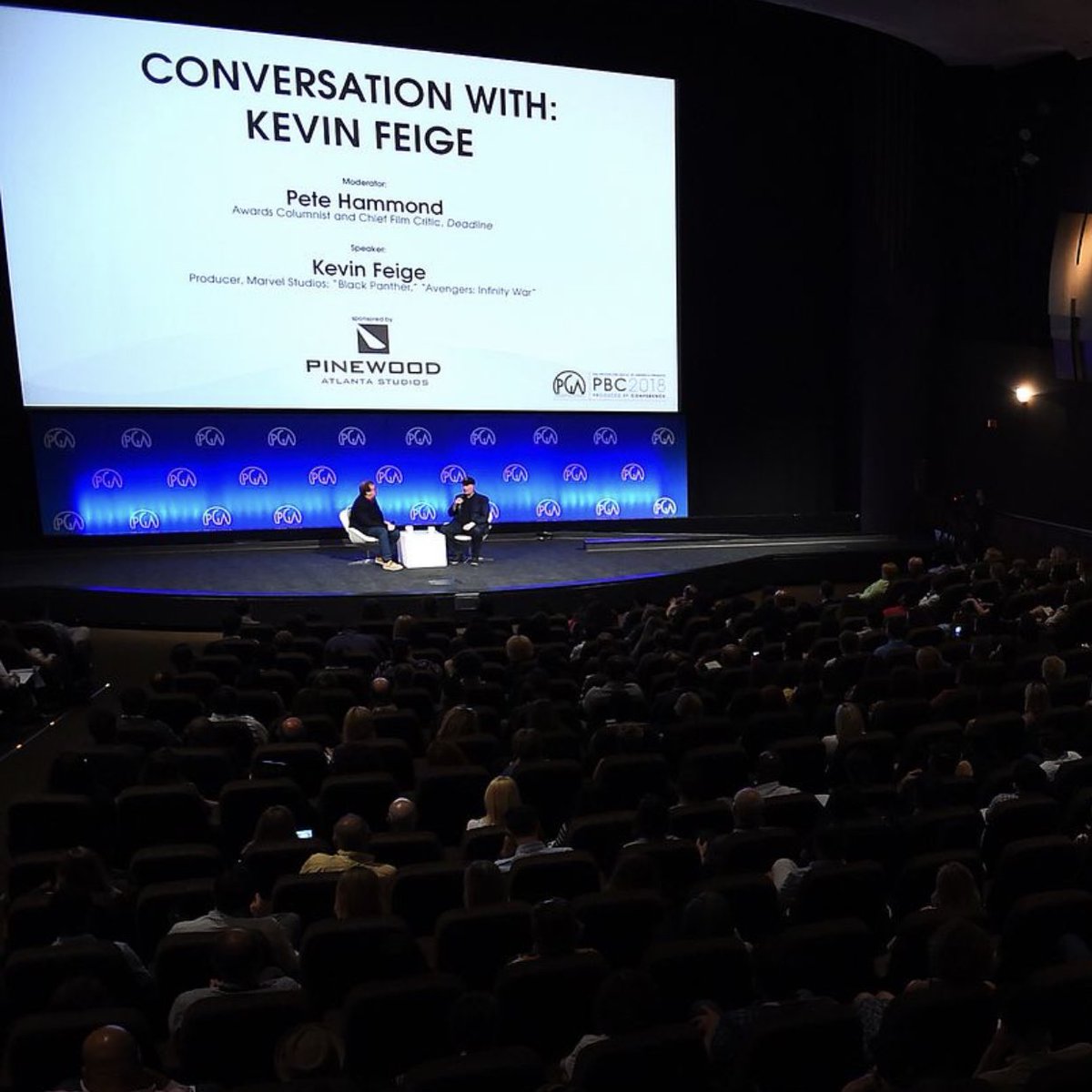 Avengers: Infinity War
"We've been planning for it for four years: a movie where they don't win," Feige said. He added that a few weeks before the movie release, he thought: Is this the right thing to do? But went ahead with it. The film set an opening record for biggest opening of all time domestic.
Antman and the Wasp
After the grand epic Infinity War: "It felt right to do a fun family buddy movie," which is Antman and the Wasp, he said. He noted that the first Antman debuted a few months after Captain America; Civil War. It's a palate cleanser.
Diversity
"It's something that is necessary to continue to tell stories. You don't want to look around the room and see that everybody looks like you. It is detrimental to the project," Kevin said. He said that working on Black Panther, there were several times when he noticed he was the one who looked like him in the room, and that was terrific.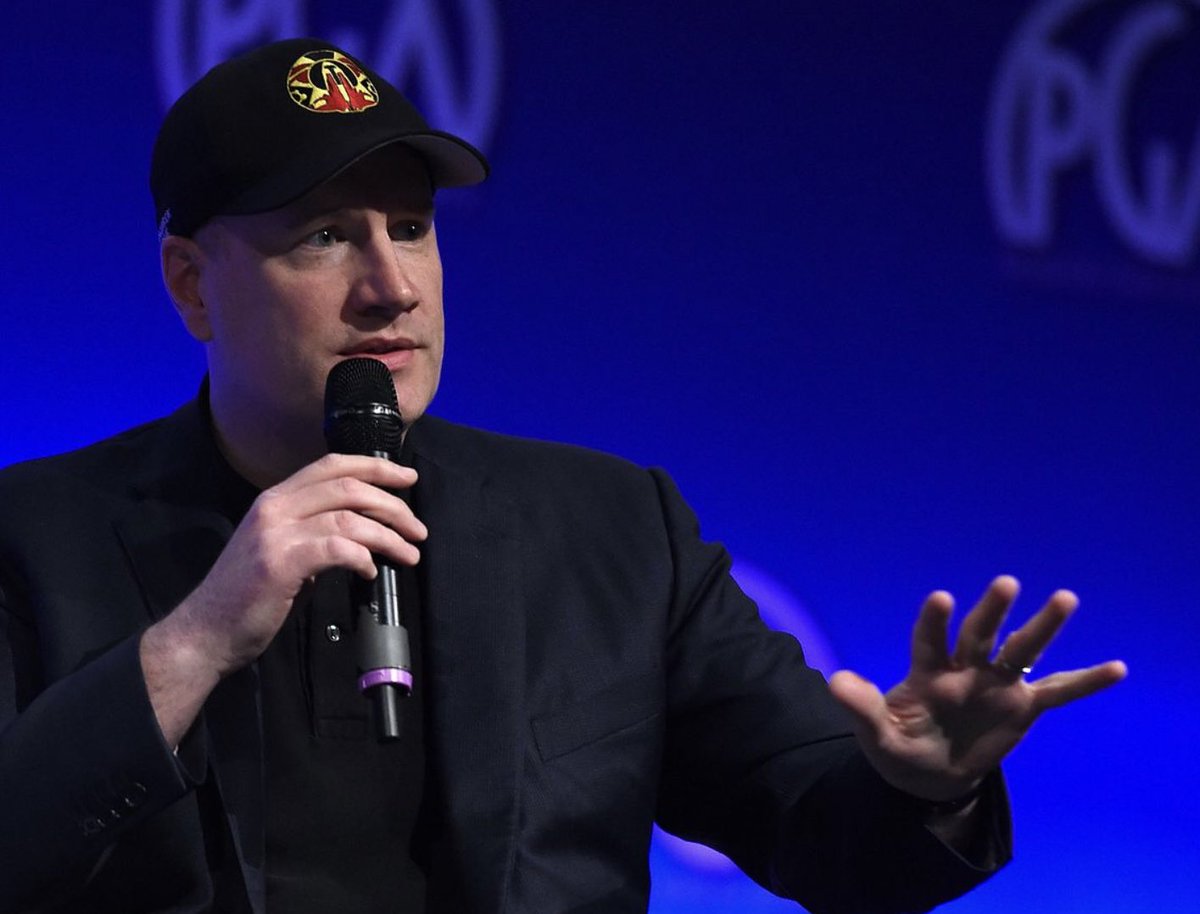 Black Panther
Black Panther "was a transformative experience for us," Kevin Feige said. After watching a screening of Black Panther with director Ryan Cooler, Kevin said he turned to him and said: "I think that's the best movie we ever made….Ryan, you've made us a better studio."
"What that movie needed to do was destroy a myth," Feige added. He said that Black Panther had to succeed to show that African American led superhero films can do well in the U.S. and around the world, disproving a Hollywood myth that black leads are difficult to sell in international markets.
Black Panther has exceeded expectations, with $699M domestic and $646M internationally for worldwide $1.3B. This example should pave the way for more African American led films in the future.
Women Directors at Marvel
In the Q&A, an audience member asked that since Marvel has had men directors for its past 19 movies, can the next 20 films feature women directors to balance it out?
Feige responded: "I can't promise you that all 20 future Marvel movies will have women directors, but a lot of them will." He added that the Marvel Studios pipeline includes several women, who are rising up in ranks, so expect more female directors after Captain Marvel.
Captain Marvel and Ms. Marvel
Kevin confirmed that Ms. Marvel, starring a young Muslim teen like in the comic books, is coming soon. But Captain Marvel must come first, in early 2019. He said that Marvel wanted to get Captain Marvel out there first so that there is something for a young Muslim girl to get inspired by.
Thor: Ragnarok
Kevin Feige on Chris Hemworth and Thor: "He's fun. He's not just this incredible Adonis. Which he also is."
Kevin Feige said that after Captain America got supporting characters like Winter Soldier and a whole battle in Civil War, that Chris Hemsworth would joke about getting some more heroes added to Thor Ragnarok. Feige said that Chris asked him "Mate, who am I getting?" So Hulk, Valkyrie, and other characters were added to Ragnarok.
Captain America: Civil War
Producers work with uncertainly, especially in the case of whether Disney and Sony could work out a deal to include Spider-Man in Civil War. Feige said that when they were developing Civil War, there was a plan and script for "With Spider-Man" and a plan without. Fortunately, we got with!
Toys and Theme Parks extends World Building 
Feige loves making Marvel movies – and all the toys, merchandise, and theme park attractions that go with it. They are things that he would've wanted as a kid – and still enjoys. He said that merchandise and theme parks help extend the franchise beyond the theatre. "That's all part of the world building. It's fun," he said.
What about the X-Men in the MCU?
With Disney's acquisition of Fox being finalized, there is intense fan excitement and speculation for the possibility of the X-Men, owned by Fox, to appear in the Marvel Cinematic Universe. The deal isn't 100% complete yet.
"I just sit waiting for a call Yay or Nay from people far above me," Feige said.
What's next for the MCU?
Kevin Feige says you can expect three things:
– Continuing stories of characters you're familiar with
– Different incarnations of characters you know
– Introducing completely new characters you never heard of before (unless you're a diehard comics fan)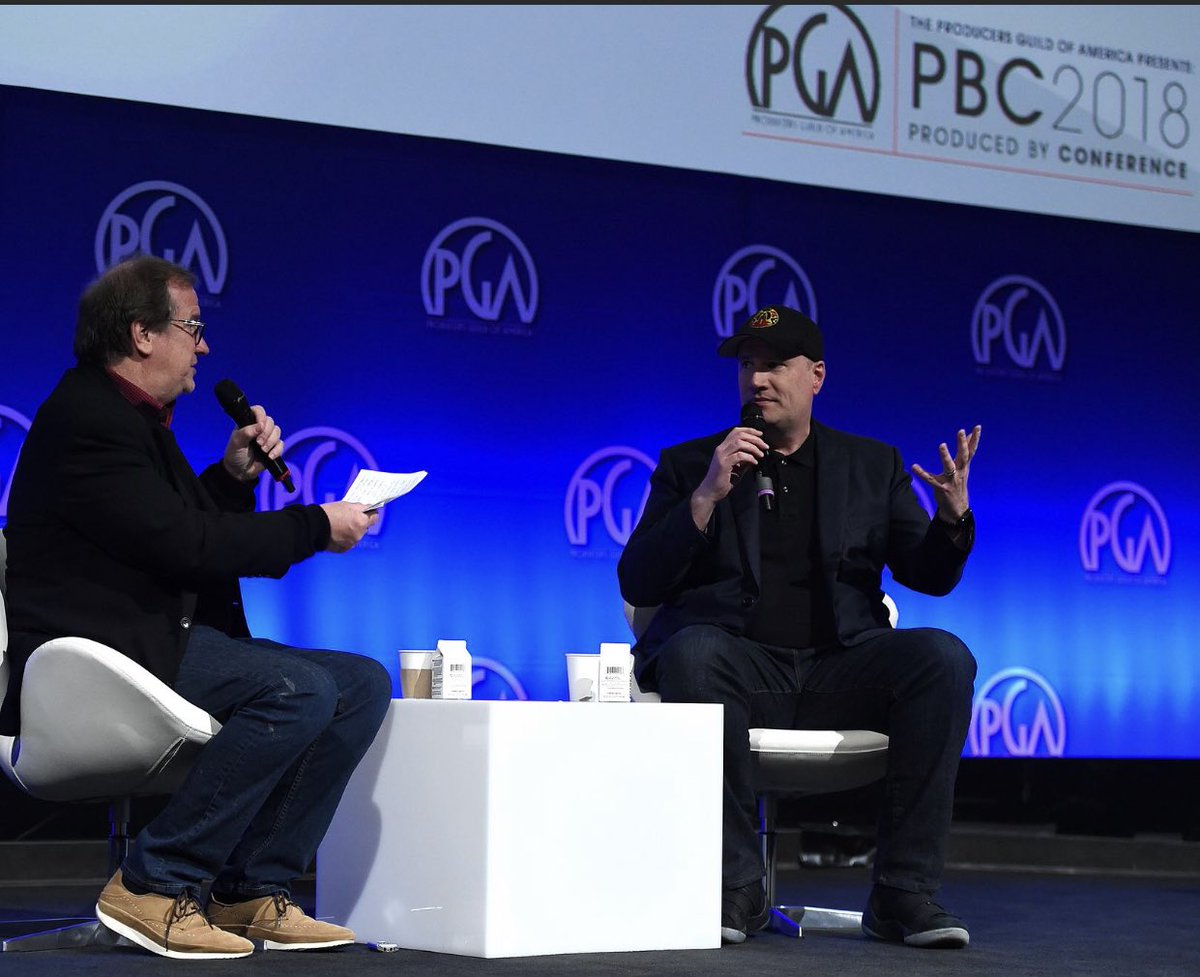 The panel was one of the headliner panels of the tenth annual Produced By Conference, organized by the Producers Guild of America (PGA). Nearly 1000 people attended the conference which consisted of nine mentor roundtables, twelve speaker sessions, and headliner panels.
The Producers Guild of America is the non-profit trade group that represents, protects and promotes the interests of all members of the producing team in film, television and new media. The Producers Guild has more than 8,500 members who work together to protect and improve their careers, the industry and community by providing members with employment opportunities, seeking to expand health benefits, promoting fair and impartial standards for the awarding of producing credits, as well as other education and advocacy efforts such as encouraging sustainable production practices.  For more information and the latest updates, please visit ProducersGuild.org, www.PGAGreen.org, and www.PGADiversity.org, and follow us on Twitter @ProducersGuild.
Photo credit: All photos compliments of the Producers Guild.