Kevin Smith and Jason Mewes kissed Ben Affleck at their hand and footprint ceremony Oct 14 at the TCL Chinese Theater in Hollywood.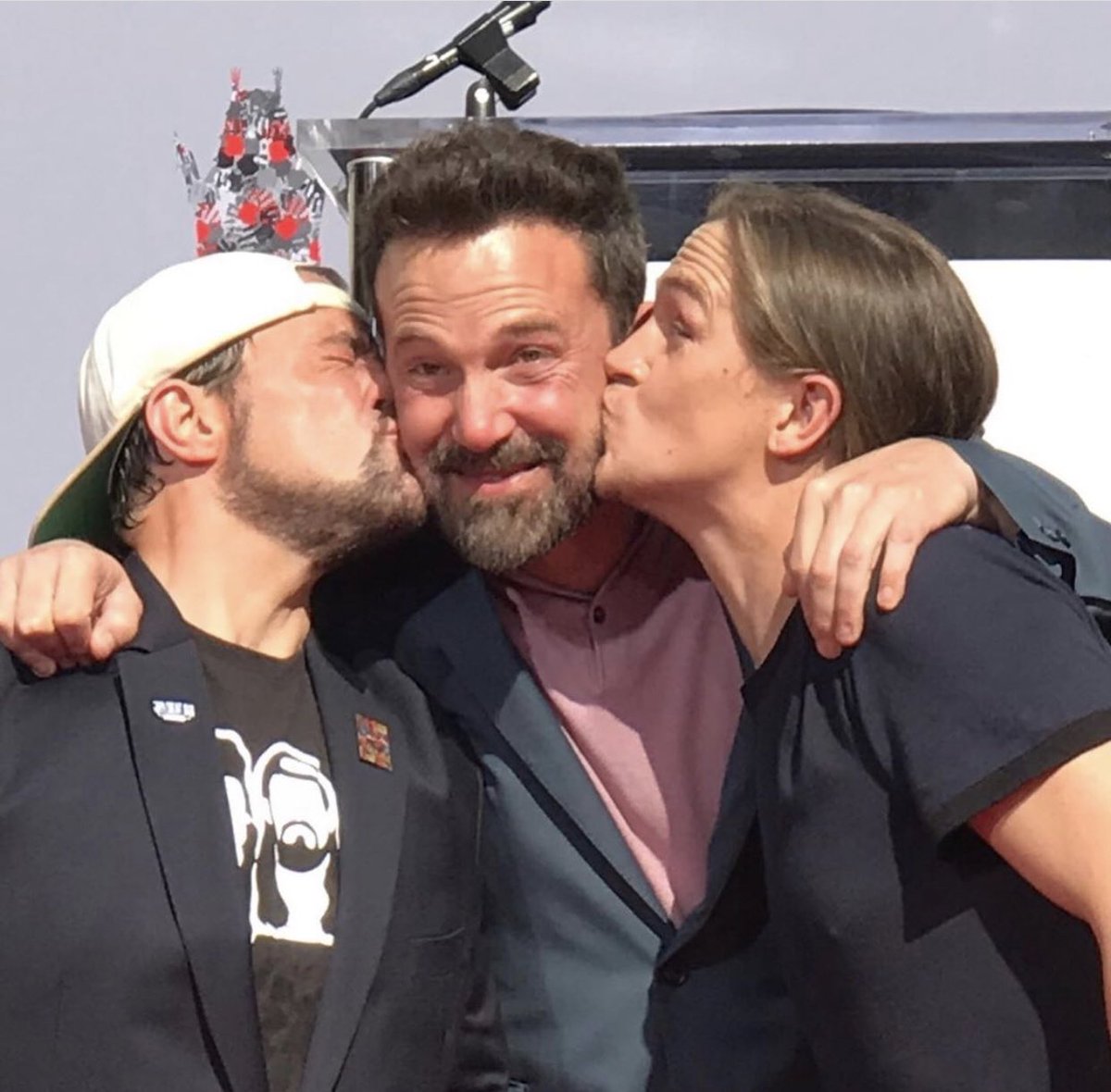 The ceremony took place on the morning of the premiere of "Jay and Silent Bob Reboot," film, which celebrates the 25th anniversary of the Jay and Silent Bob film.
Kevin and Jason's chemistry and bond was evident in their amazing posing for the cameras at their ceremony.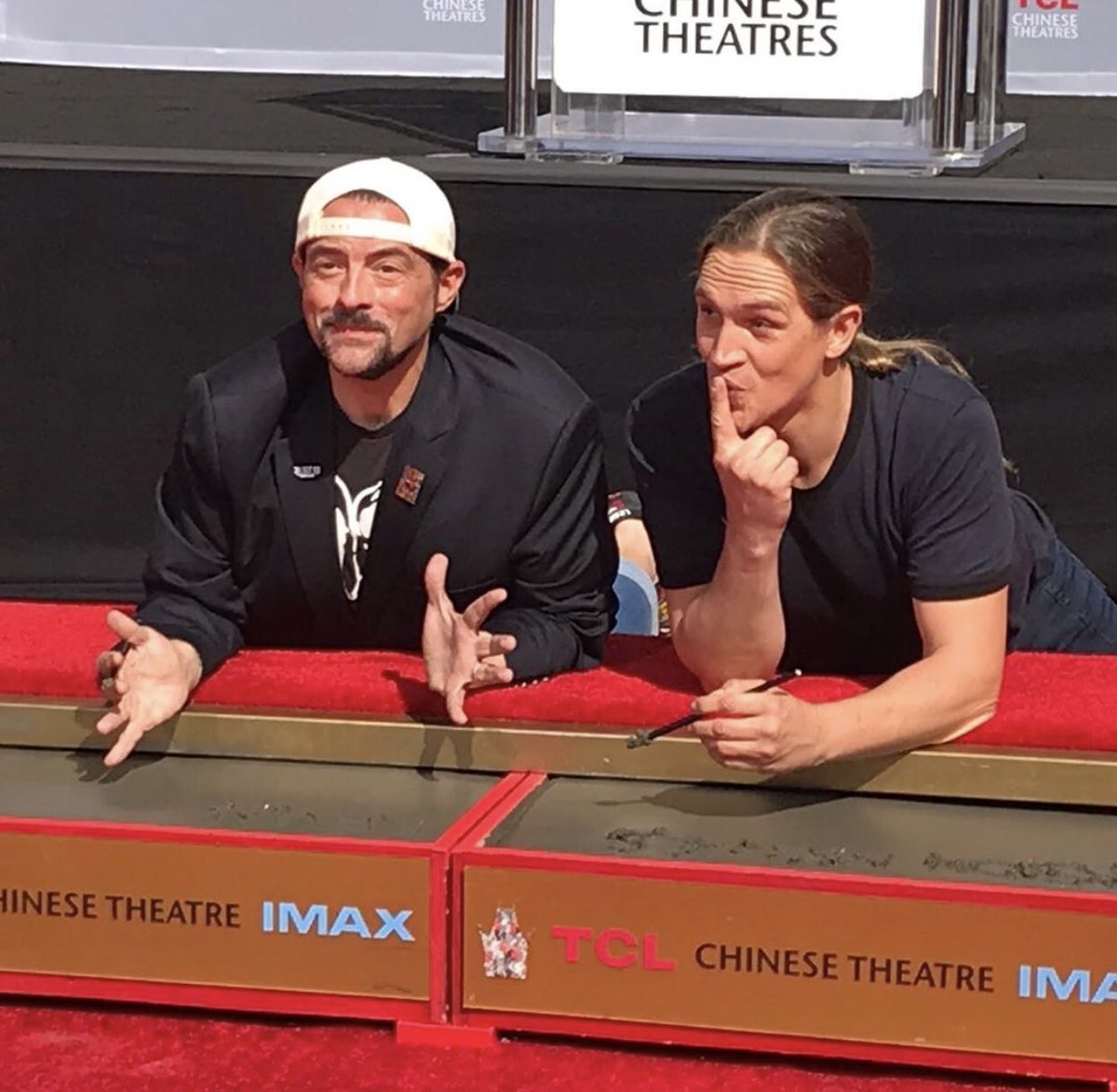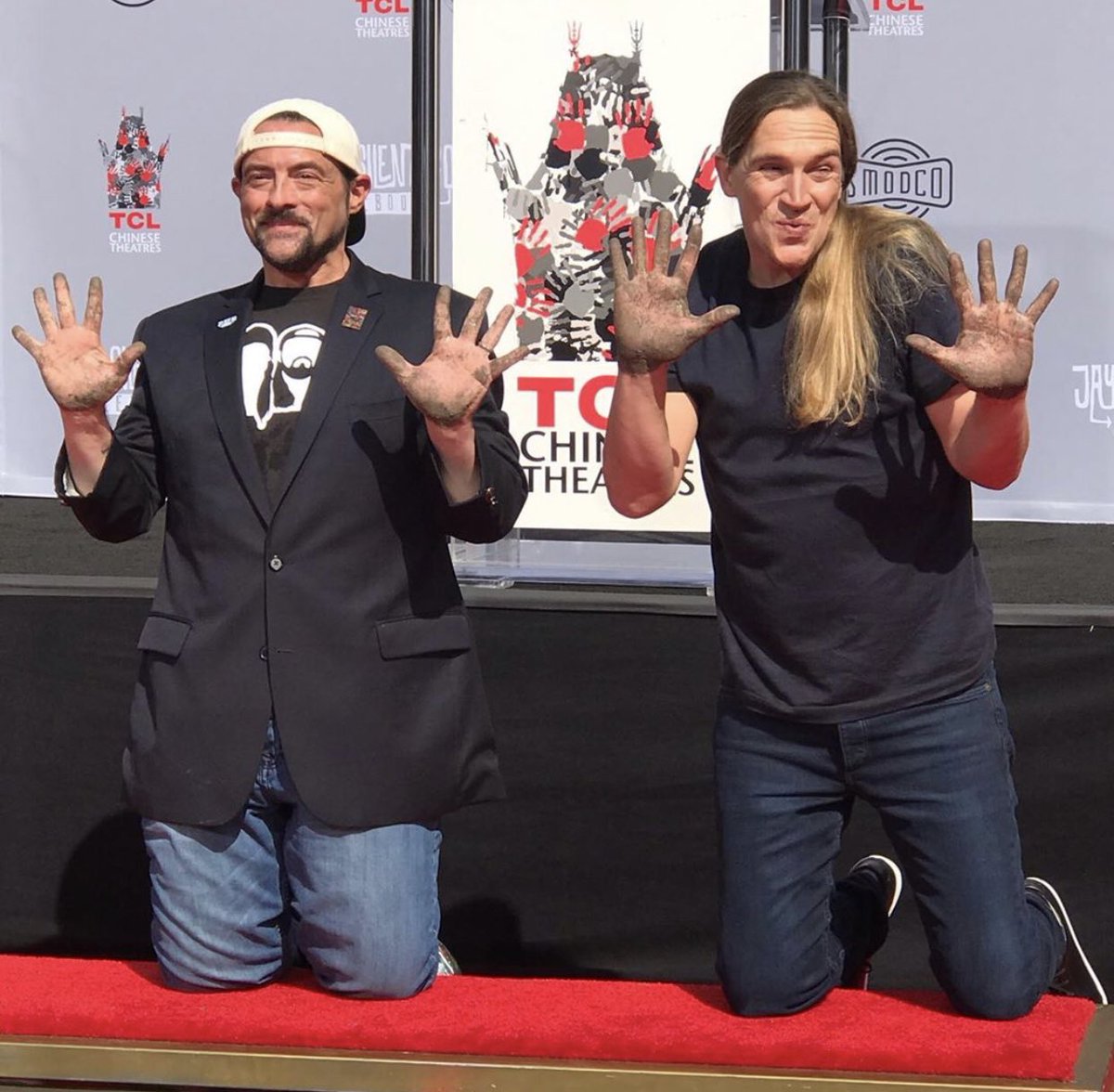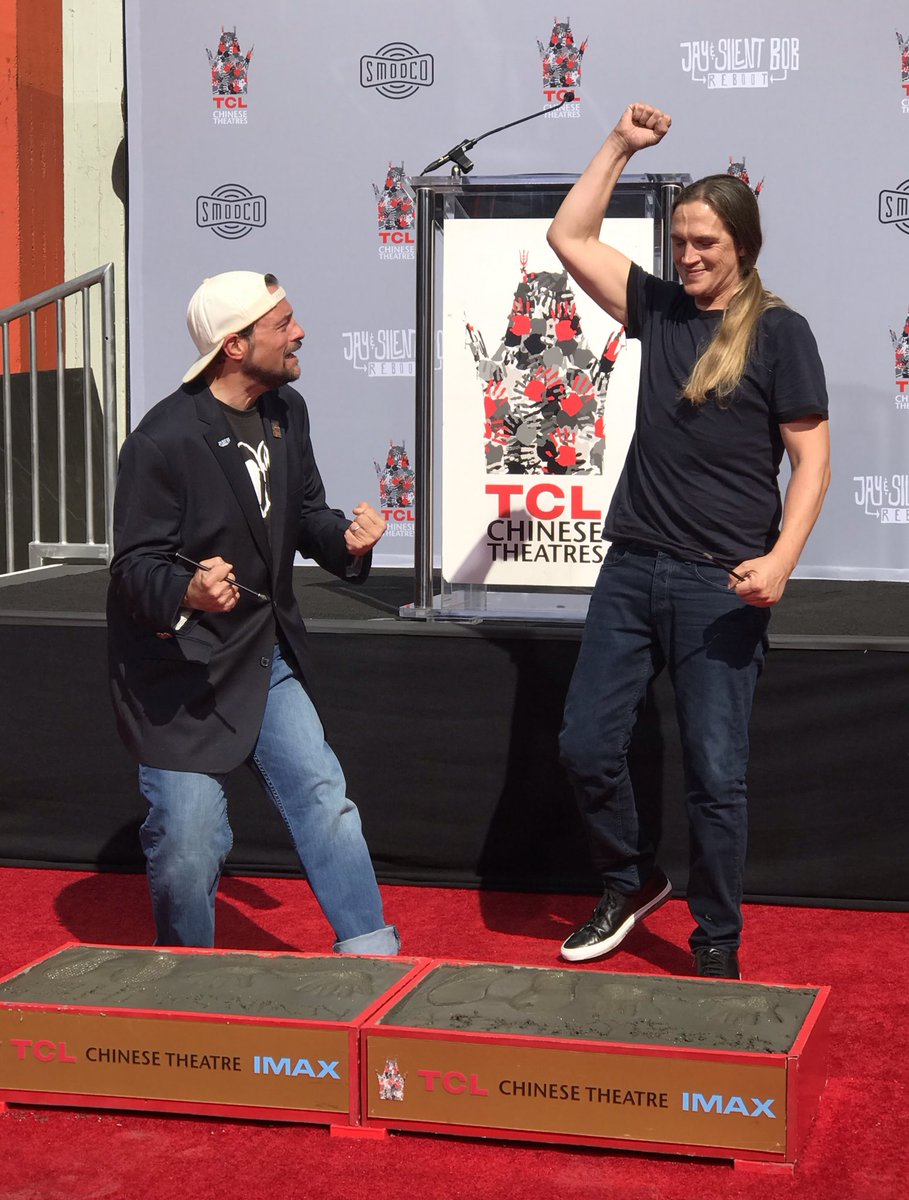 Kevin told a touching story how his father took his family on a trip to the Chinese Theater and while they did the handprint tour, his dad said 6 words: 'Maybe some day you'll be here.' Decades later, Kevin said the family reunites at the theater for his handprint ceremony. Kevin held a small urn with his Dad's ashes, and after he signed his name in the cement, imprinted the circular urn into the cement so his Dad could be there and be remembered too. That's the circle underneath his signature.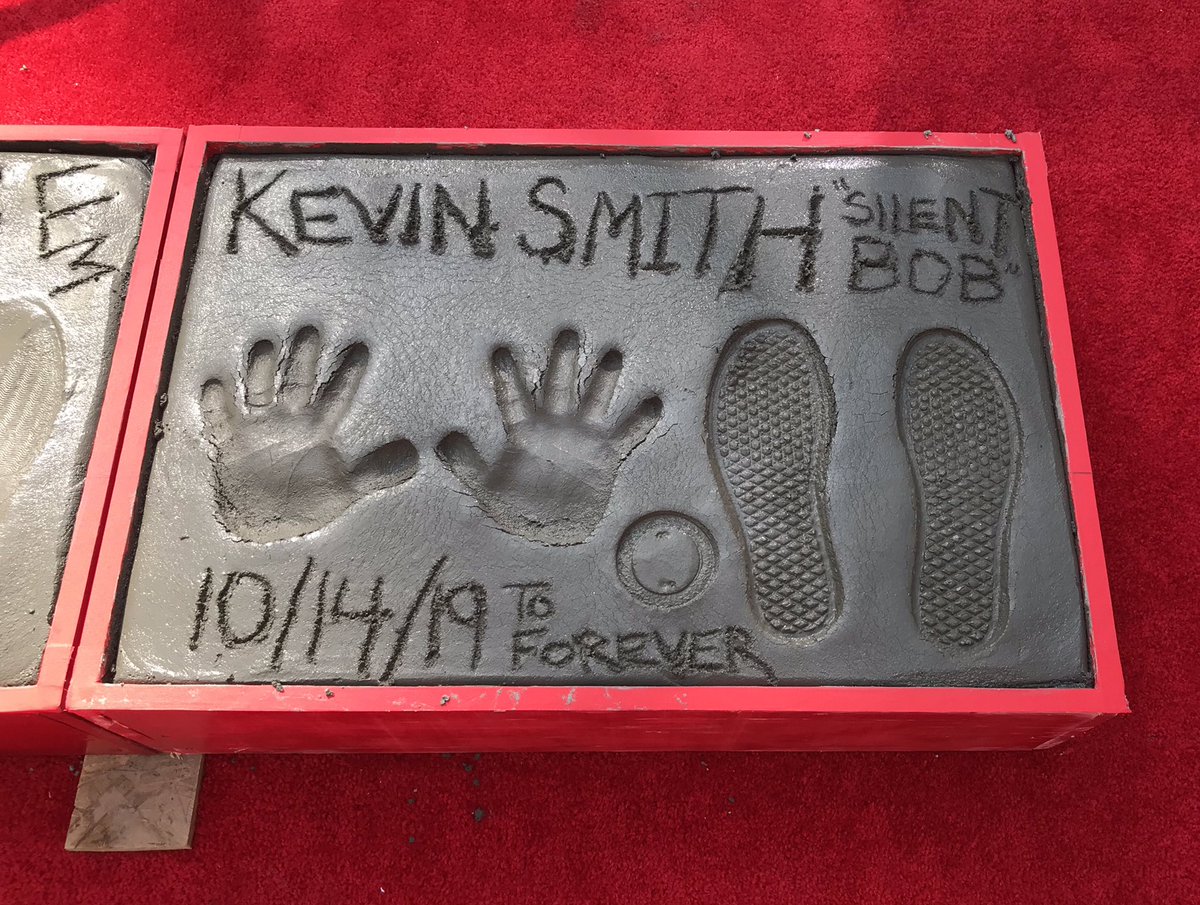 Jason was worried that his footprints weren't deep enough, so Kevin helped push him to make them deeper.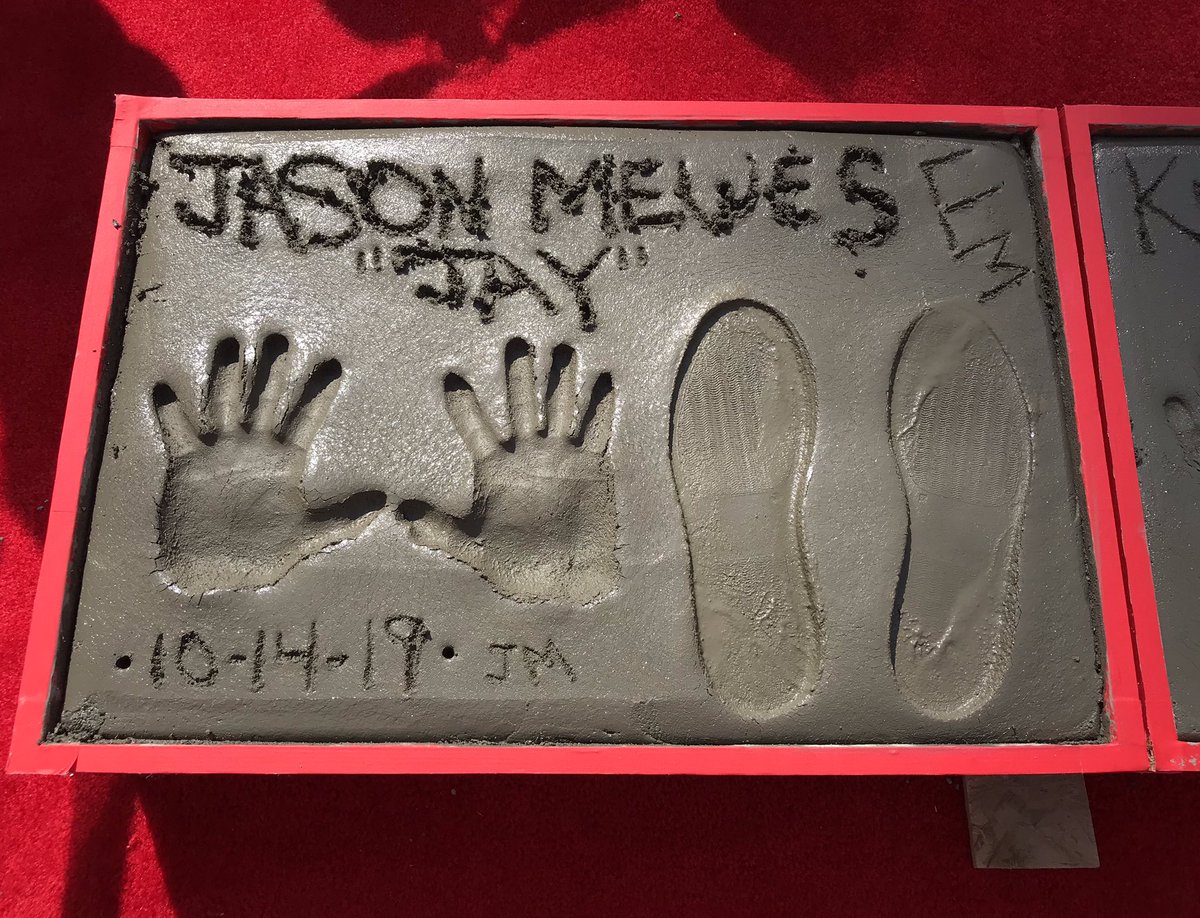 Ben Affleck appeared as surprise special guest to introduce the honorees.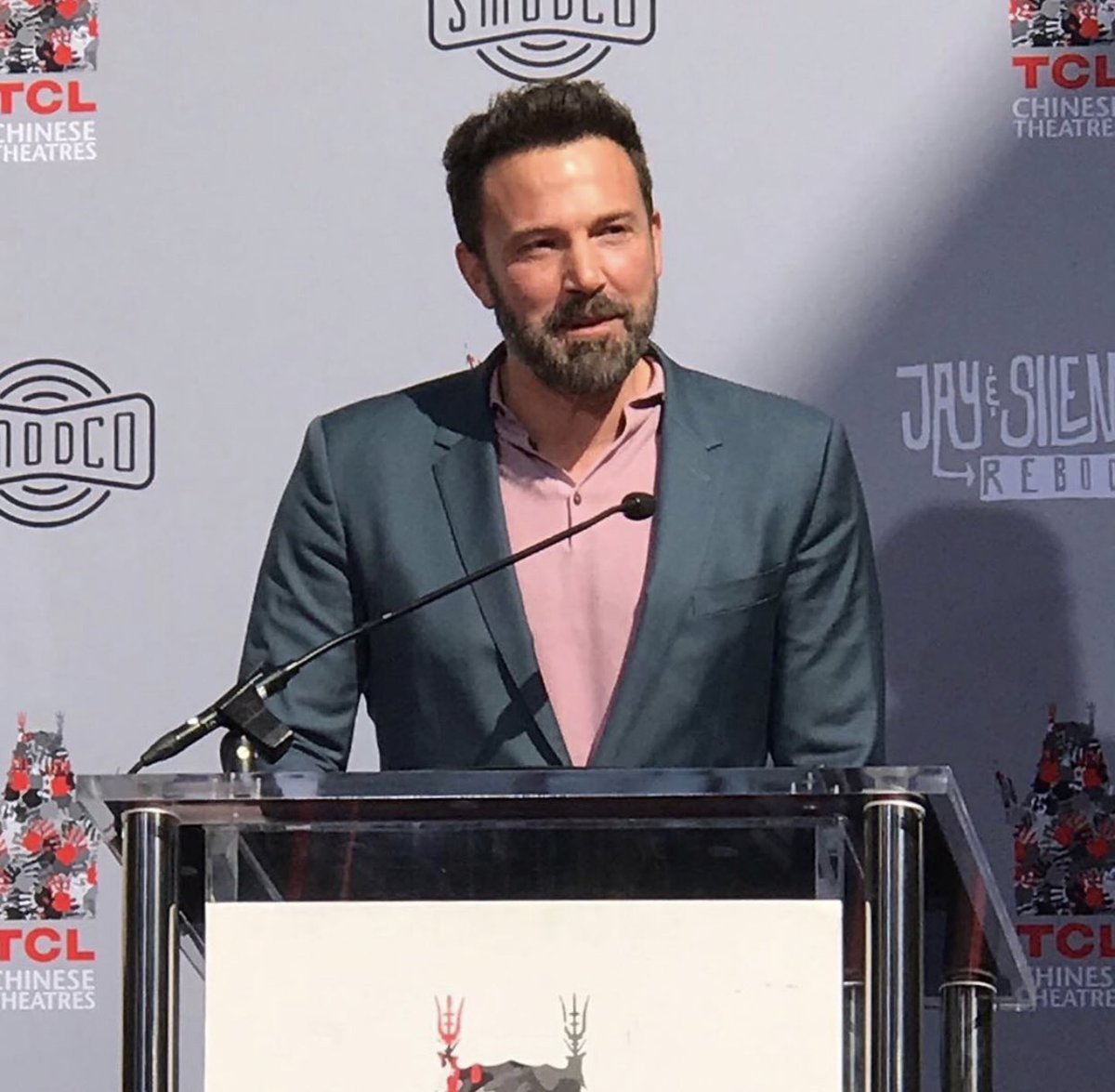 Ben described how when he first arrived in Hollywood, he was being typecast as big awkward dumb villain. But Kevin Smith started to cast him in his films, starting as big villain, but later in other roles, inviting him into his Hollywood family. Ben started to write scripts, and showed Kevin the script for Good Will Hunting. Ben said Kevin told him that he started reading it while on the toilet and didn't get up until he finished it! Ben said if it weren't for Kevin Smith, there'd be no Good Will Hunting, nor probably his career.
Kevin Smith's daughter Harley Quinn Smith also spoke. Kevin later thanked her for helping him become vegan after his heart attack a few years ago. She said that when she was growing up, she didn't watch her dad's films. Eventually, she decided she should, and she loved the Askewniverse, the name for the shared universe of Jay and Silent Bob films and other content. She eventually became a filmmaker. Kevin Smith said it renewed his love of filmmaking to make films with his daughter.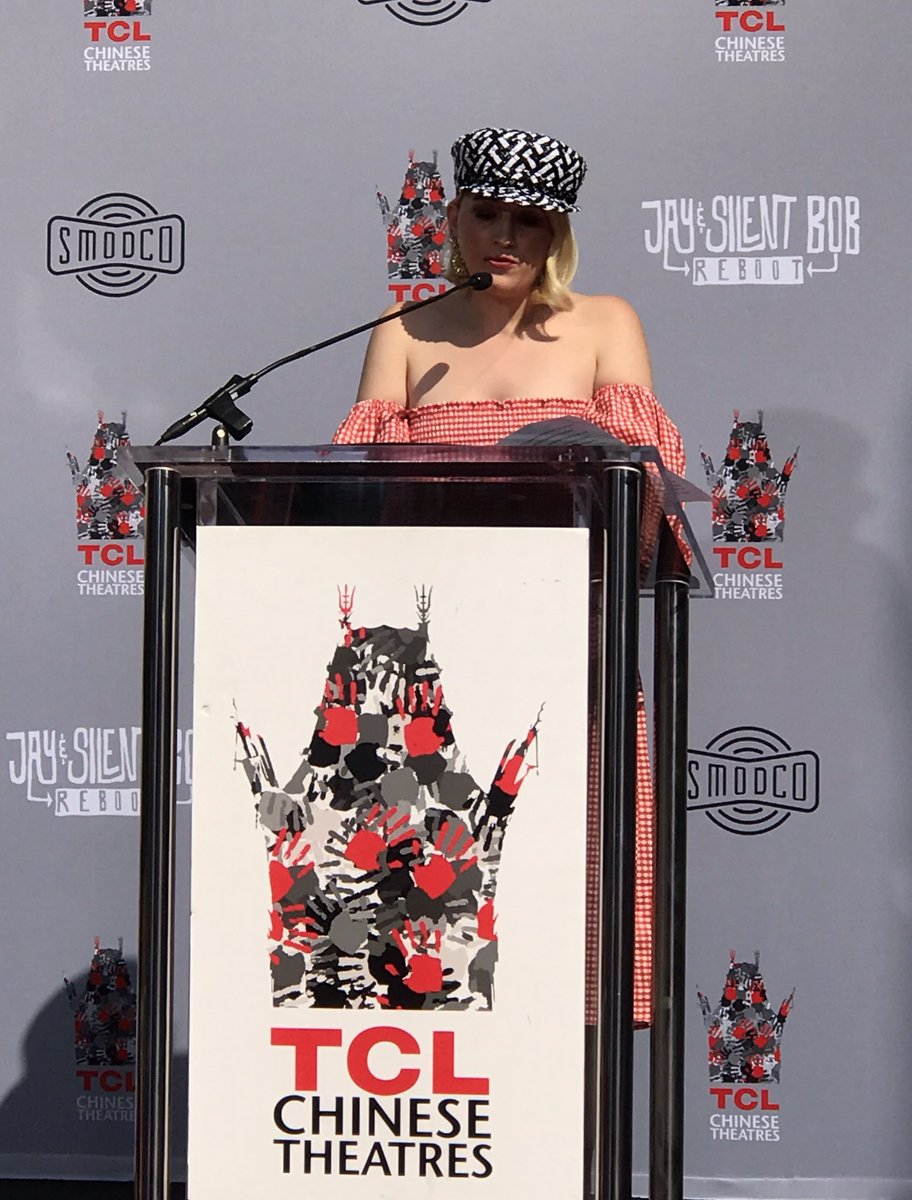 Leter, Kevin remarked it was awesome that both Batman (whom Ben Affleck has played) and Harley Quinn (he named his daughter after the popular DC character) spoke at his ceremony.
Actor Danny Trejo attended to supported his friends. He wore a Trejo's Tacos cap, for his vegetarian friendly taco restaurant in LA.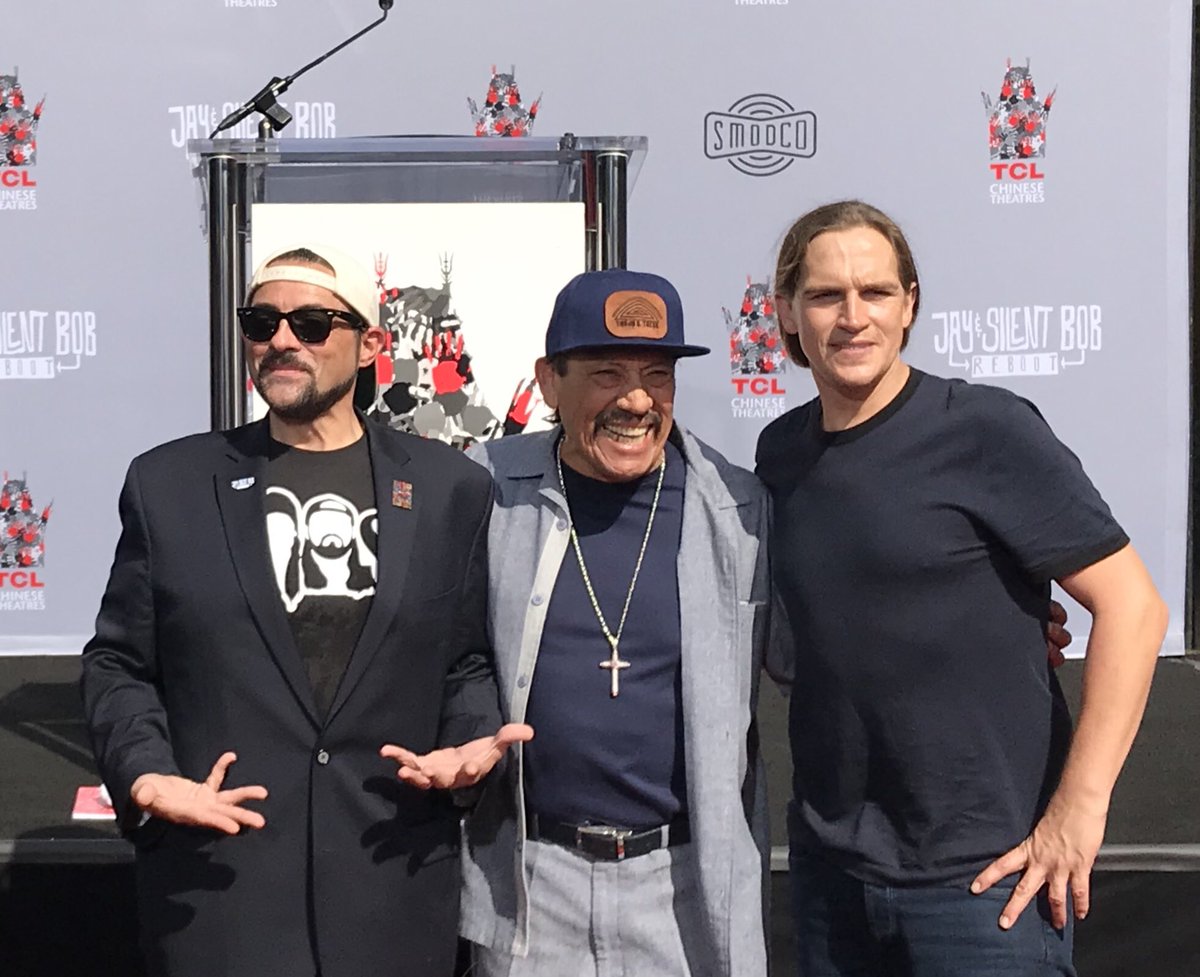 The Jay and Silent Bob Reboot film releases October 15.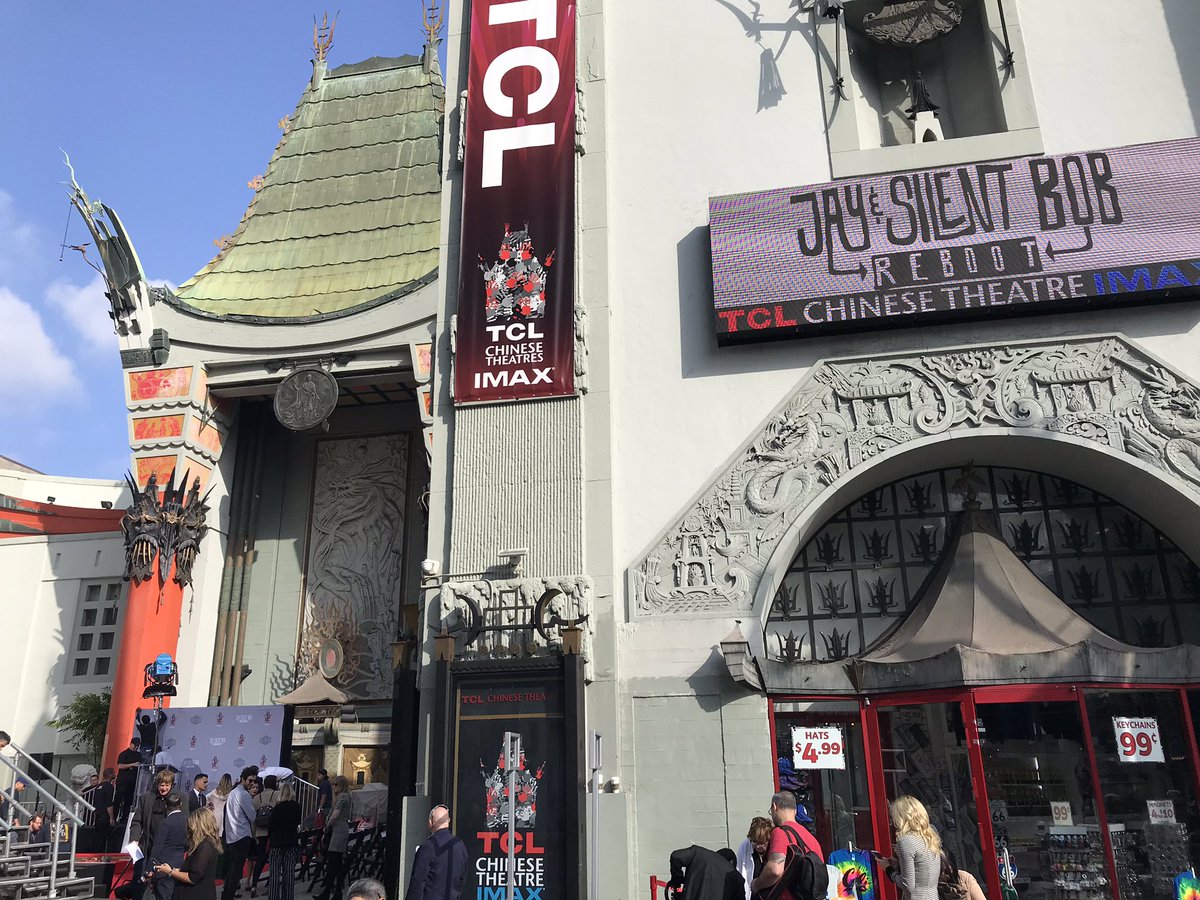 Reporting via Bionic Buzz invitation – thanks!