Space Tech is thriving in the LA area with NASA JPL, SpaceX, Tesla, space startups an Yuri's Night parties. Speakers from NASA JPL, and VR space startups spoke at our Space Tech panel.
Since we don't have a public-access space facility, we attended Kennedy Space Center Vistiors Center in Florida, an open-to-the-public center with exhibits, films, and more in various "mission zones" to educate and inspire people about space travel.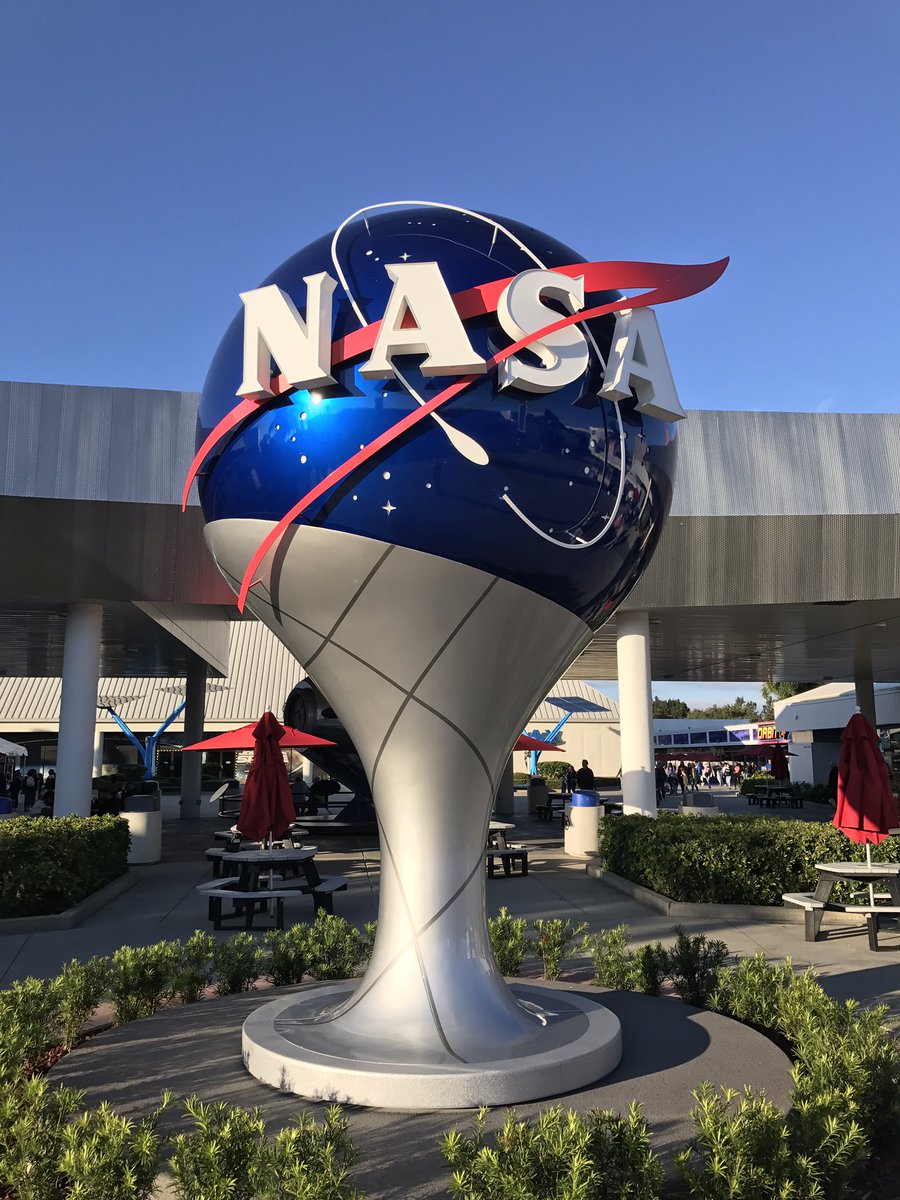 The Kennedy Space Center Visitors Center is located near Cape Canaveral Air Force Station where. It's a 45 minute drive east of Orlando, and three hours north of Miami, so easy to get to if you're in southern Florida.
The Kennedy Space Center Visitor Complex is organized into Mission Zones where attractions and tours are grouped chronologically, from the dawn of space exploration to current and ongoing missions.
HIGHLIGHTS
Rocket Garden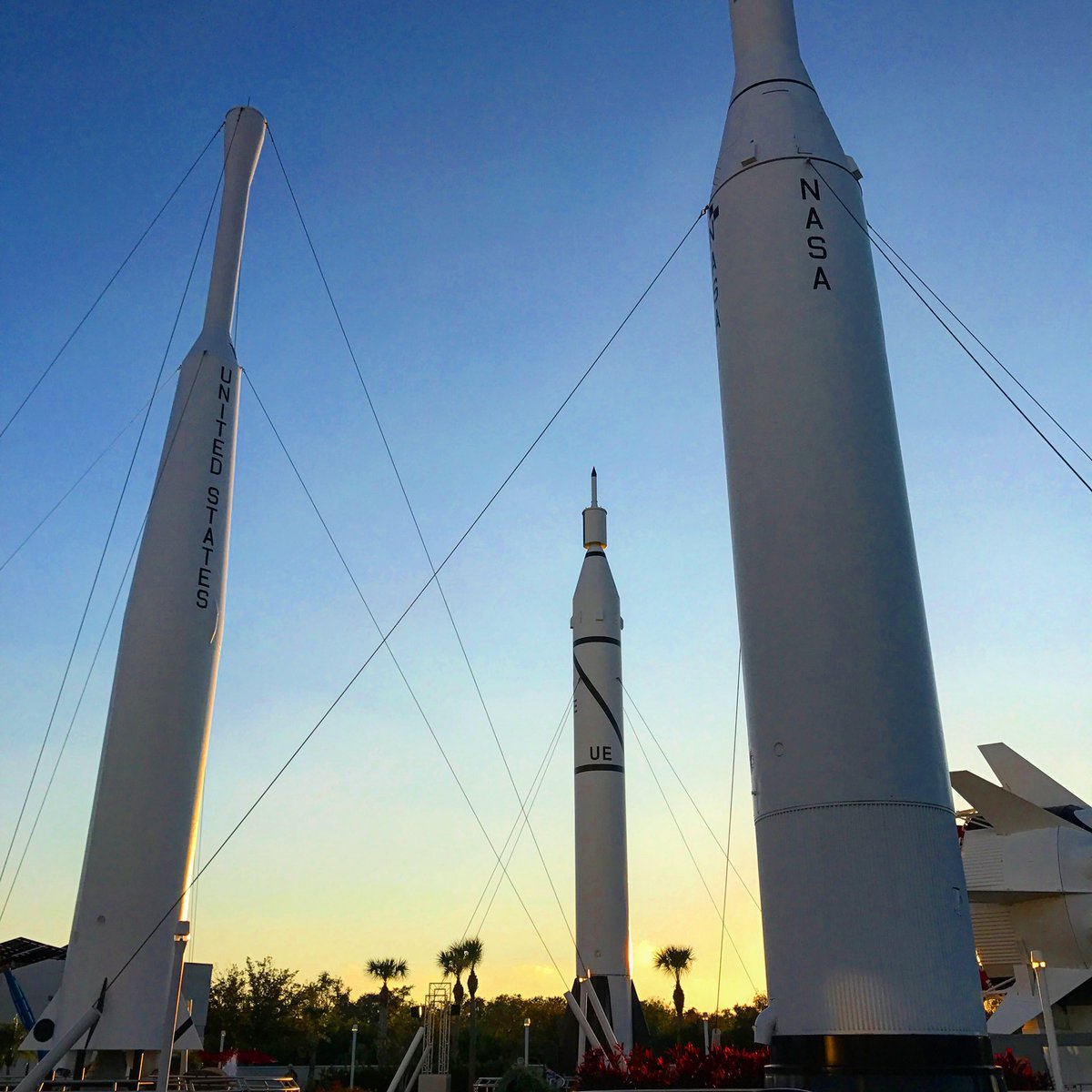 Satellites and rockets that have been in space greet you as you enter the Kennedy Space Center complex.
Atlantis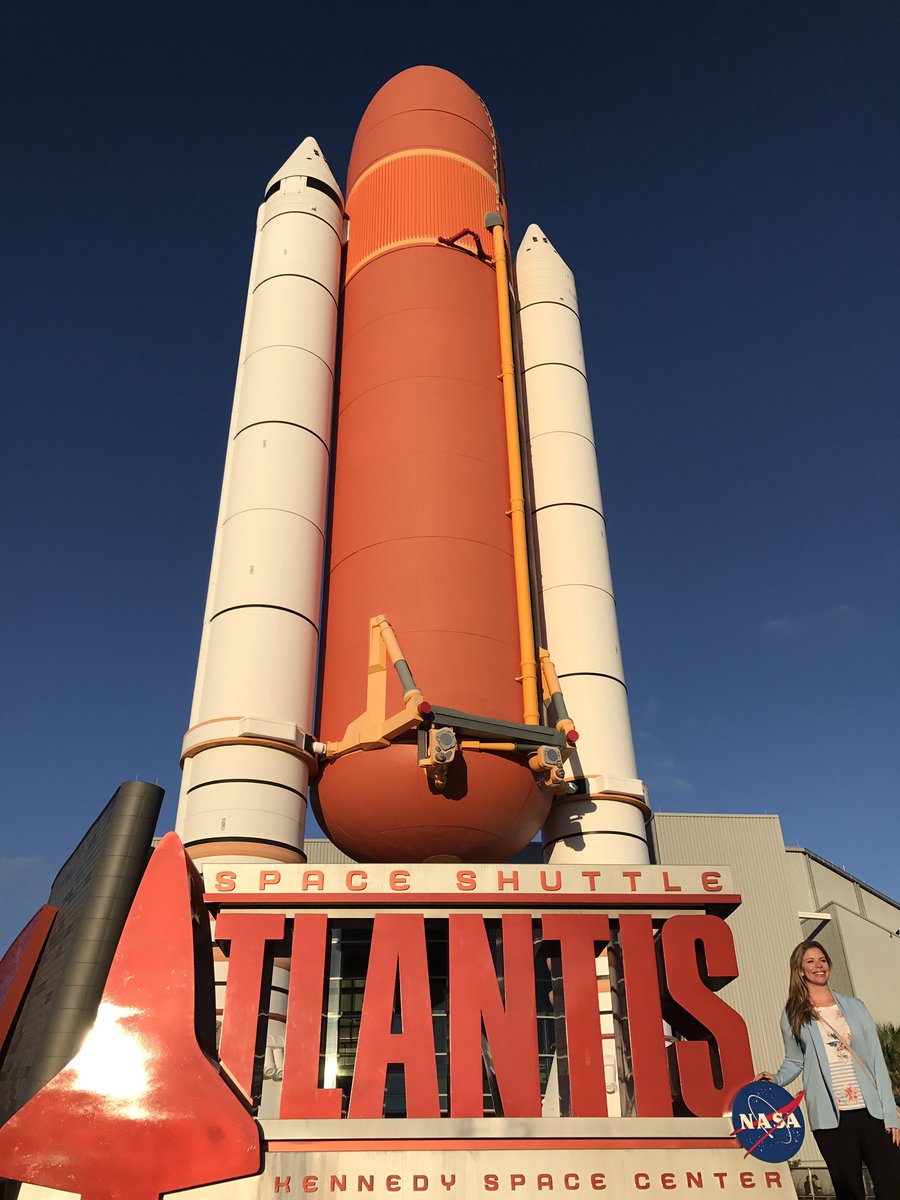 The Atlantis Mission Zone features the actual Atlantis shuttle, towering impressively and majestically over the visitors center as a visual landmark. You can strap yourself in for liftoff behind it at the Shuttle Launch Experience®. to see a recap of NASA's three decades Space Shuttle Program.
IMAX Theater
Two films about space and space travel educate and inspire guests.
A Beautiful Earth, narrated by actress Jennifer Lawrence, shows amazing footage of Earth shot from the International Space Station. Gorgeous IMAX scenes of Earth are breathtaking. The US, Europe, and other countries and continents seem so tightly connected when viewed from space, where you can't see country borders. By day, the blue ocean, green land and the cloud swirls are beautiful. By night, the Earth's cities light up with bright lights, which vanish into blackness in the country and oceans. These scenes make you happy to be alive, and may inspire you to want to journey to space too.
The film also shows what it's like for the astronauts to live on the ISS. The film follows several astronauts as they arrive to do their work, such as growing plants in space. You also can see how astronauts live their daily life in space. They exercise on special machines to make sure they maintain their muscle mass in the lighter gravity of space. They must be careful washing their hair so stray water doesn't drift away. One astronaut even brought a special espresso machine aboard so she could sip the first espresso in space.
The second IMAX film, Journey to Space, documents NASA's space travel and is narrated by Patrick Stewart.
Heroes and Legends
The Heroes and Legends celebrates NASA's first space pioneers via an immersive film and exhibit hall.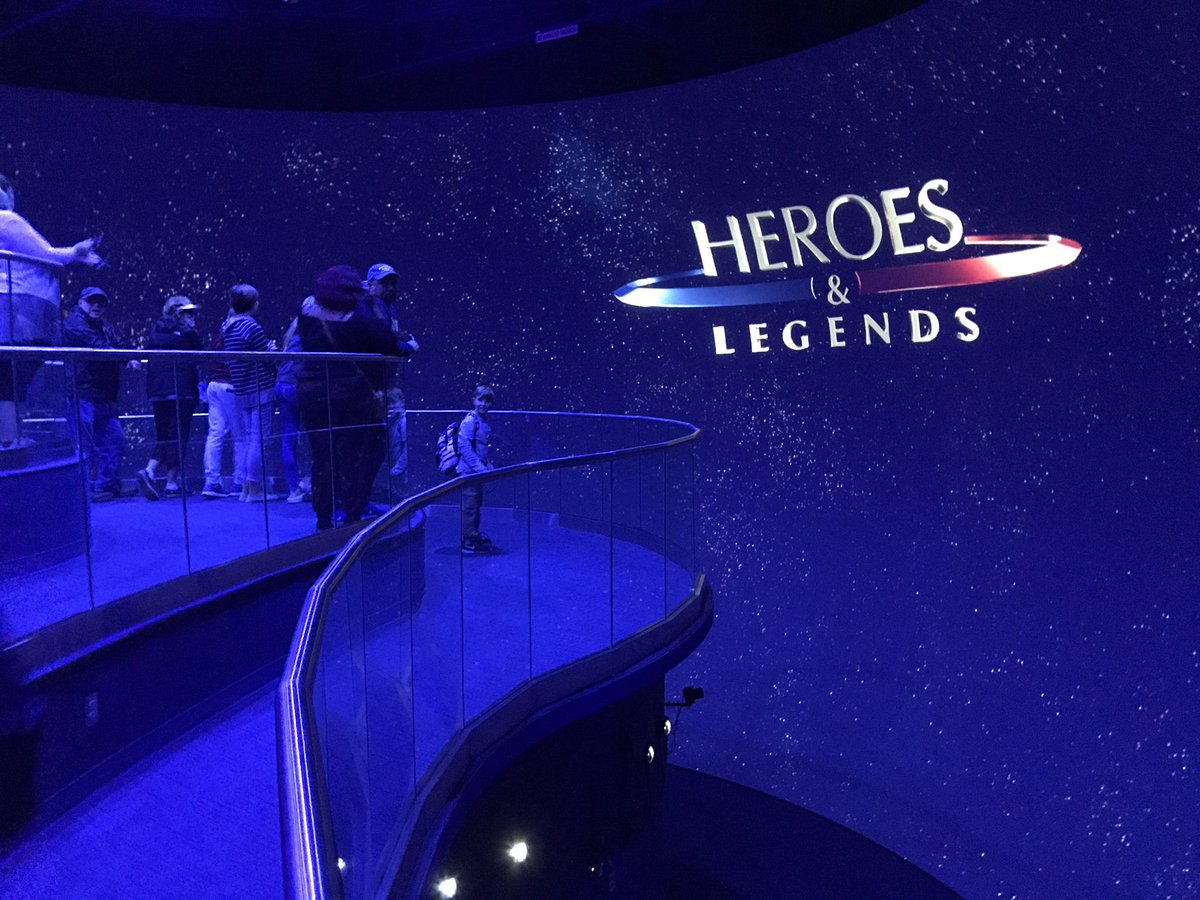 In the 7-min immersive film, you put on 3D glasses to view images of space on a curved screen. It's a good immersive experience that make you feel like you're flying over the Earth and through space. The film highlights pioneers of space travel.
After the film, you enter the exhibit hall where there are plaques and statues honoring astronauts and other space pioneers.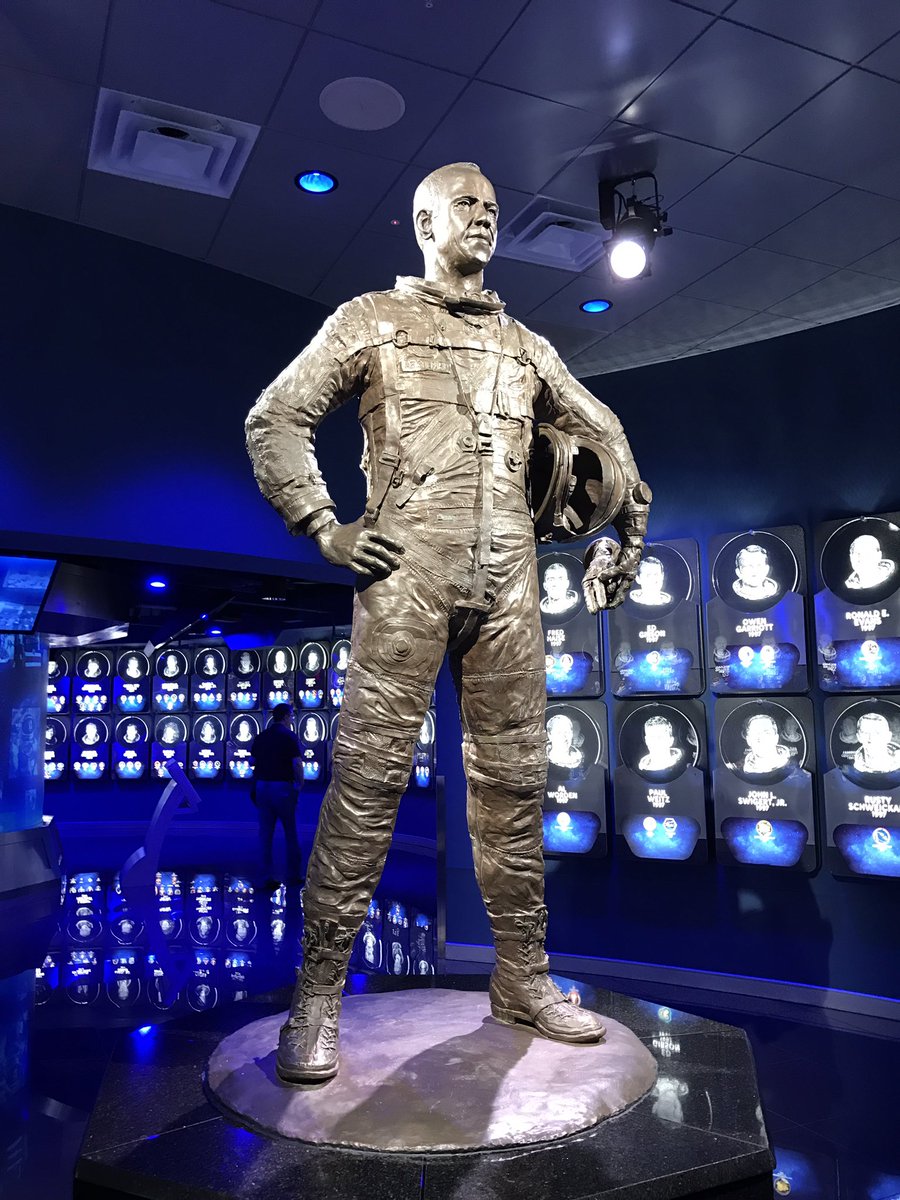 Composer Penka Kouneva wrote some of the music for the hall. She spoke on our Digital LA Music for Games panel.
Exhibits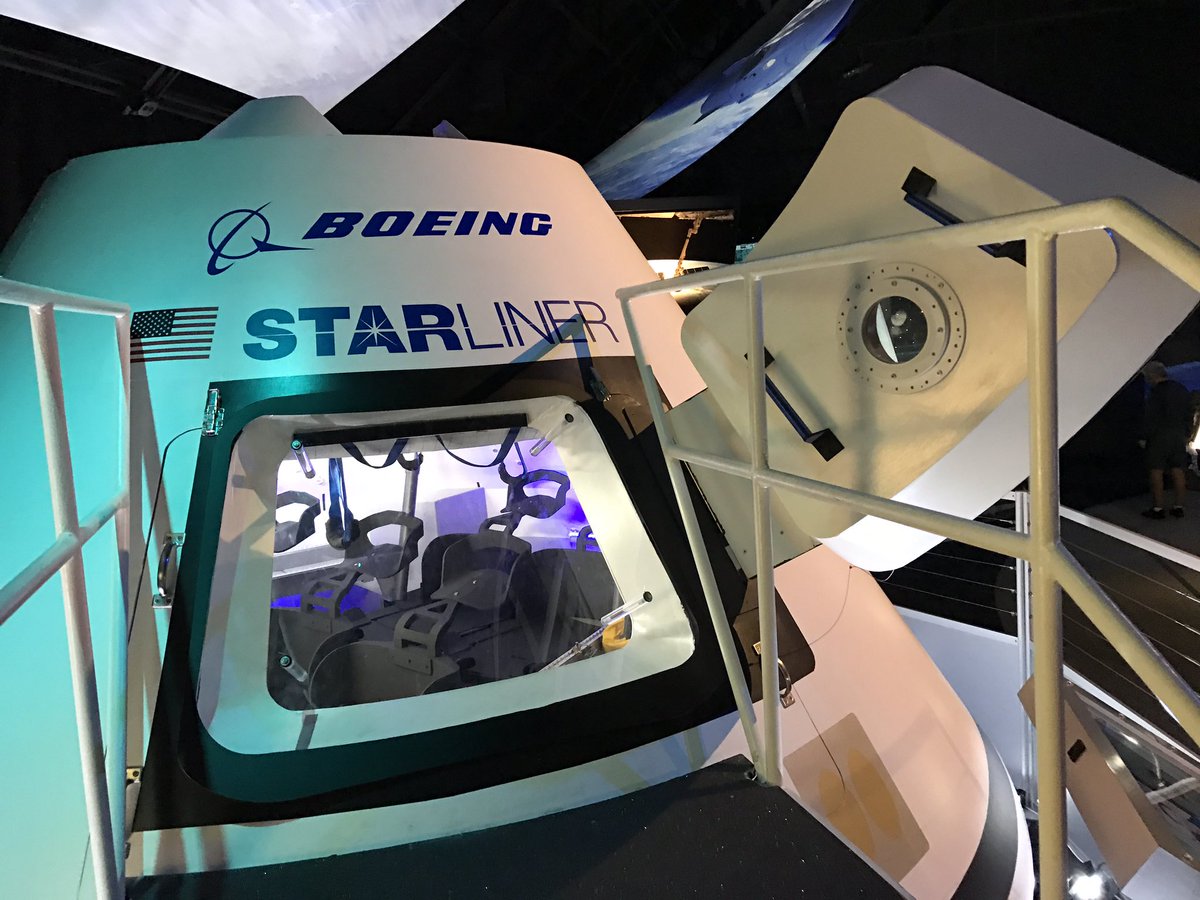 Several halls have exhibits featuring shuttles, rockets, rovers, and more spacecraft that actually have been in space.
Astronaut Training Center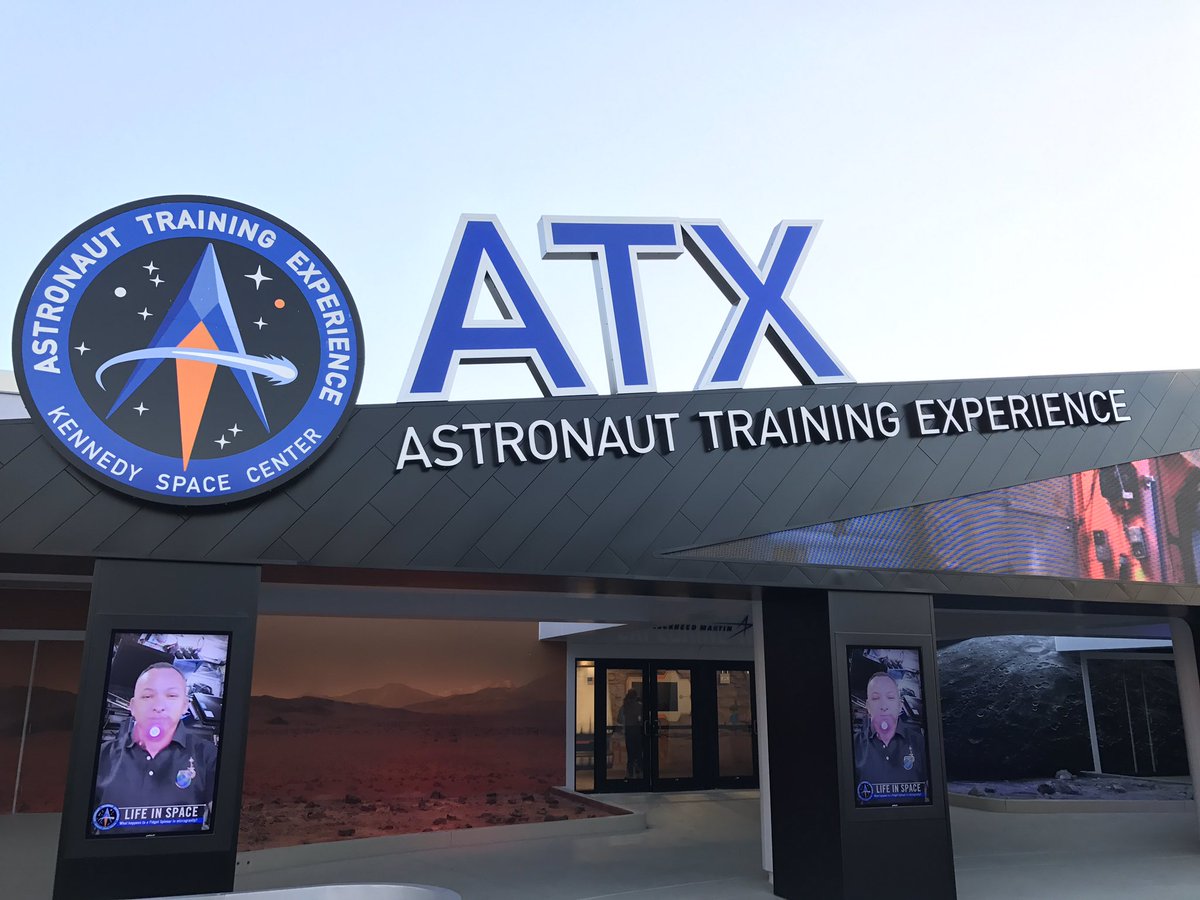 At the Astronaut Training Center, you can experience a five-hour training simulation including a space walk and mission control. If you liked the astronaut training scenes in First Man starring Ryan Gosling, you'll like these simulations. The ATX experience is offered only on select dates at 8:30a or 4:30p for $175 and should be reserved in advance.
Space Shop
The KSC Space Shop says it's the "World's Largest Space Store." You can buy shirts and apparel, astronaut jump suits, space toys, and space ice cream: freeze dried ice cream sandwiches. (We could not however find a red NASA shirt 🙂
The store also hosts Astronaut of the Day meet-n-greets. When we visited, astronaut Bob Springer was doing autographs. Bob is a retired astronaut and test pilot who flew as a Mission Specialist on two NASA Space Shuttle missions in 1989 and 1990.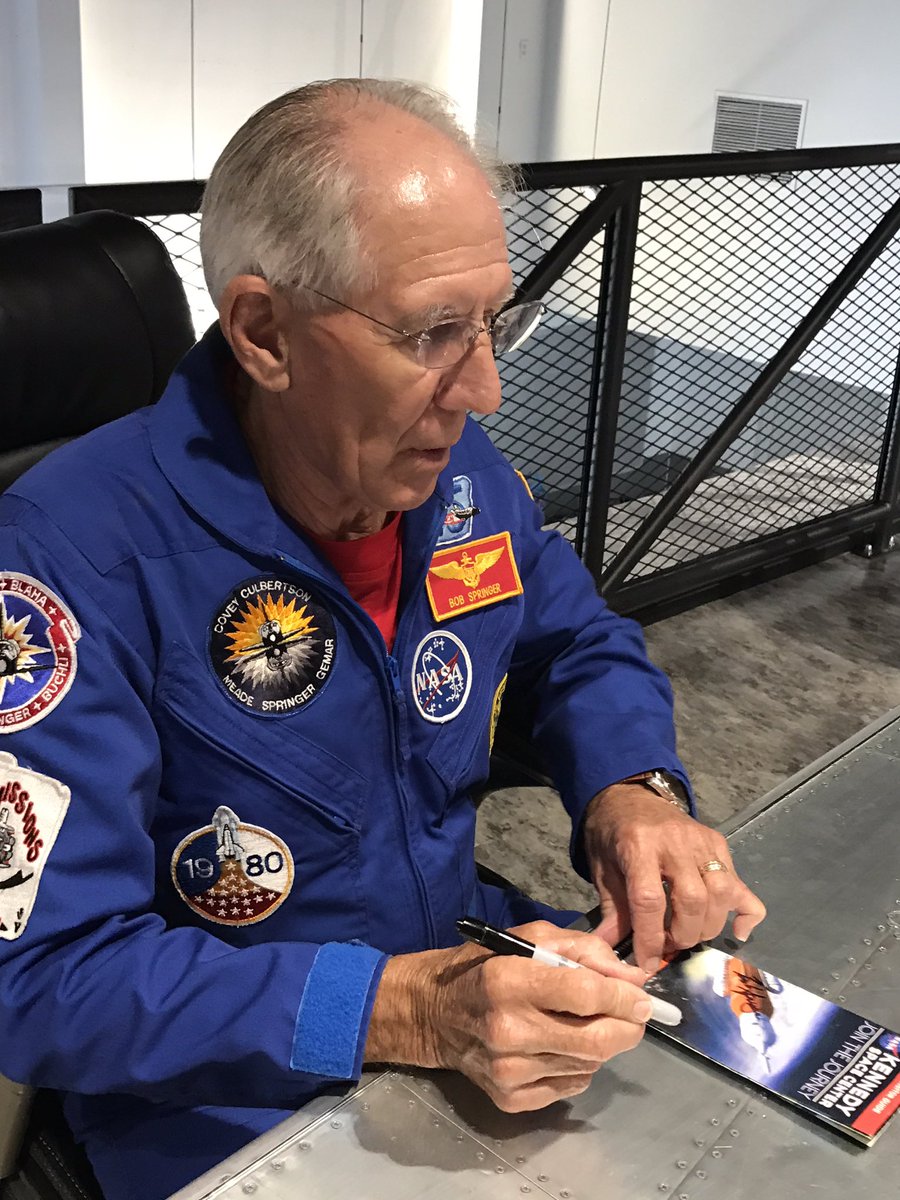 Behind the Gates 
You can take buses that go to the Kennedy Space Center to see historic launch sites and active space facilities.
Planning Your Trip
Kennedy Space Center Visitors Center is open 9a-6pm daily. Tickets are $57 for adults 12+, $47 for age 3-11, and free 2 and under. Discounts available for military and seniors. After 4:30p, discounted tickets were $30, although it closes at 6p so not much time. Visit KennedySpaceCenter.com for more details and tickets.
Download the Kennedy Space Center app to help plan your trip, with schedule and map.
Check the KennedySpaceCenter.com site for launches and special events.