The LA Auto Show returns to the LA Convention Center starting today Nov 30 – Dec 9, featuring latest car models and cool concept cars we wish we had today.
The Automobility LA conference kicked off the auto events Nov 26-29 with panels, workshop and pitch sessions focusing on transportation tech.
Cars today continue to be more digitally integrated to your iPhone or Android.
There seem to be fewer VR/AR demos and Hollywood celebrity cars this year, compared to previous years where there was a Tie Fighter and Star Wars themed concept cars to coincide with Star Wars: The Force Awakens.
Show Floor
Here are some of the cool sci-fi concept cars and red cars that stand out on the show floor.
Toyota's iRide mini car is actually used at its HQ in Japan and in Europe. Way easier to find a parking spot. Take a Matrix style jumping pic here at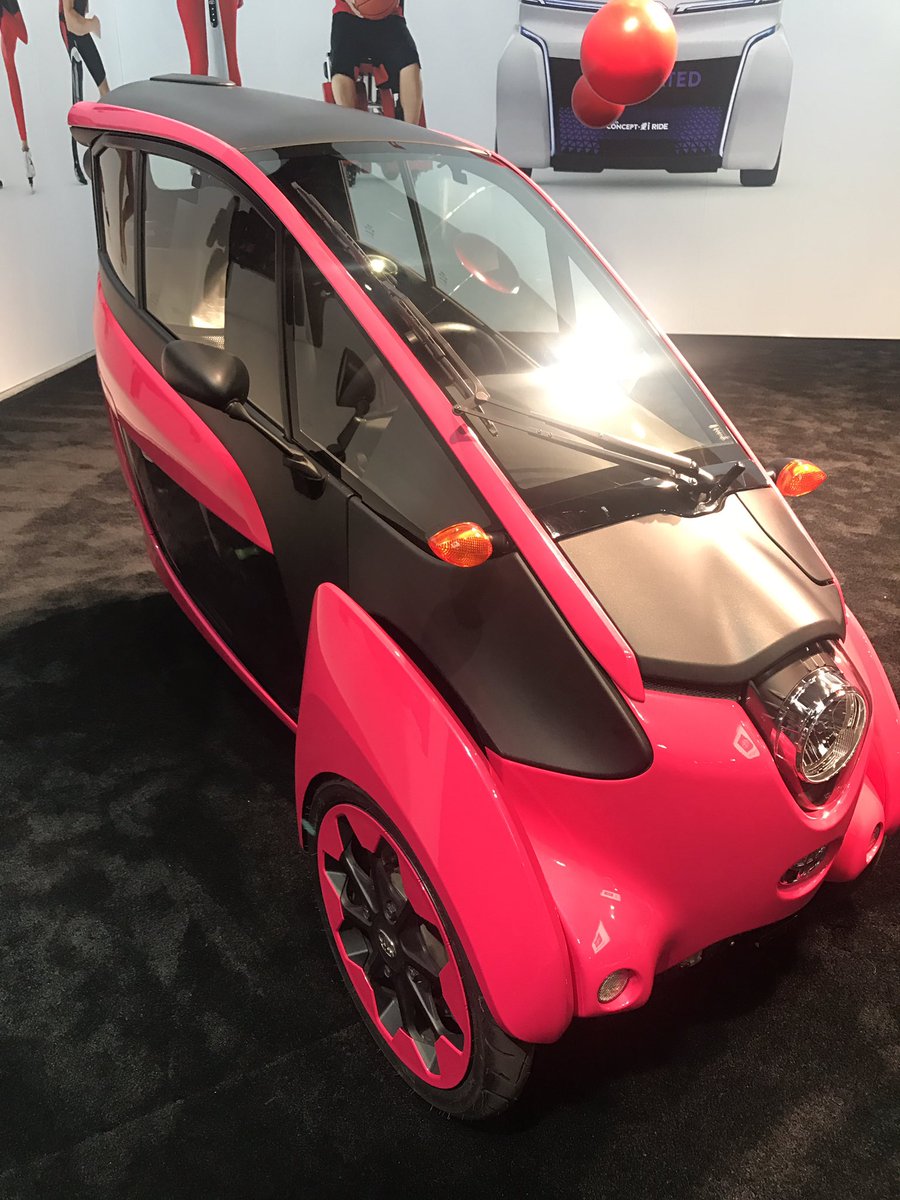 Slingshot SLR. This open air 3-wheel Slingshot SLR has waterproof interior so you can go beach driving. $29K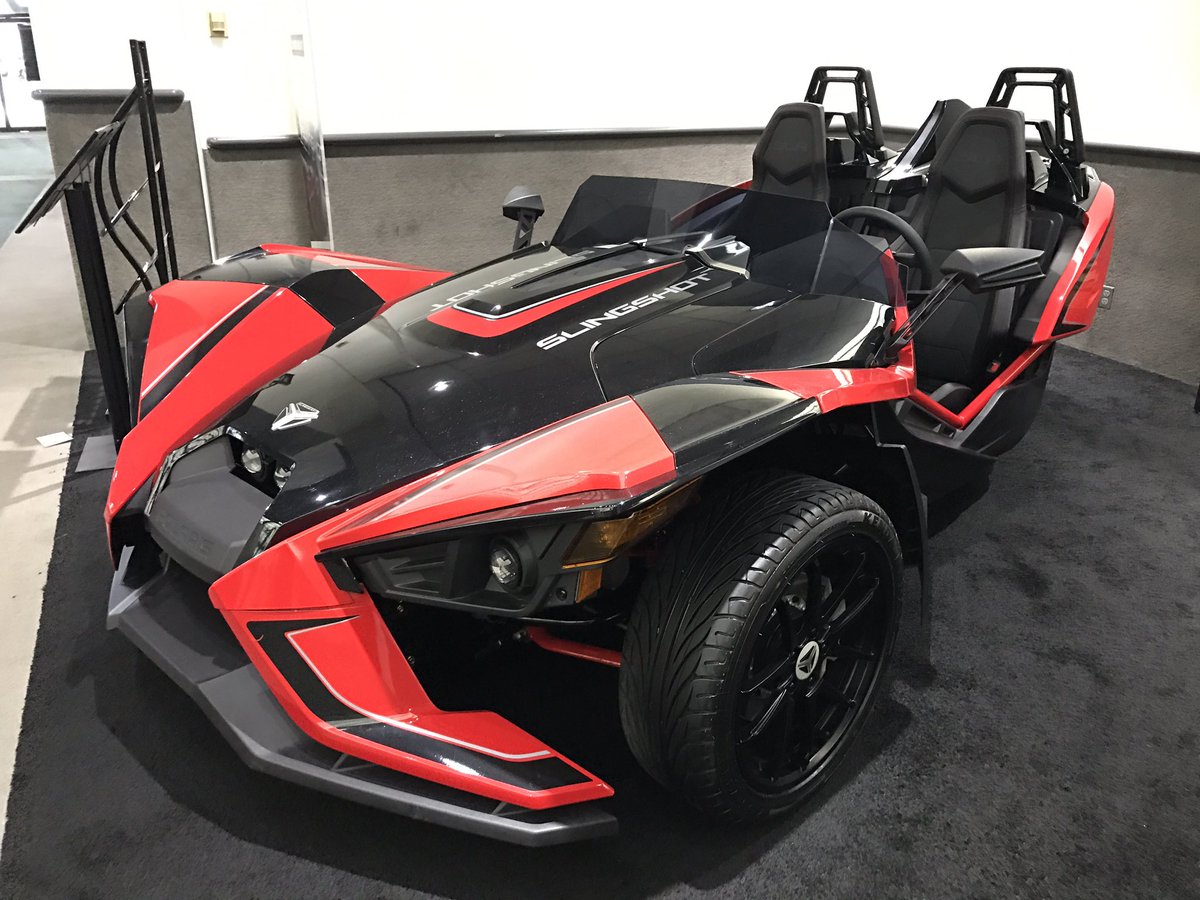 Honda Clarity is first Honda with fuel cell, electric battery and hybrid power train, with Apple or Android integration.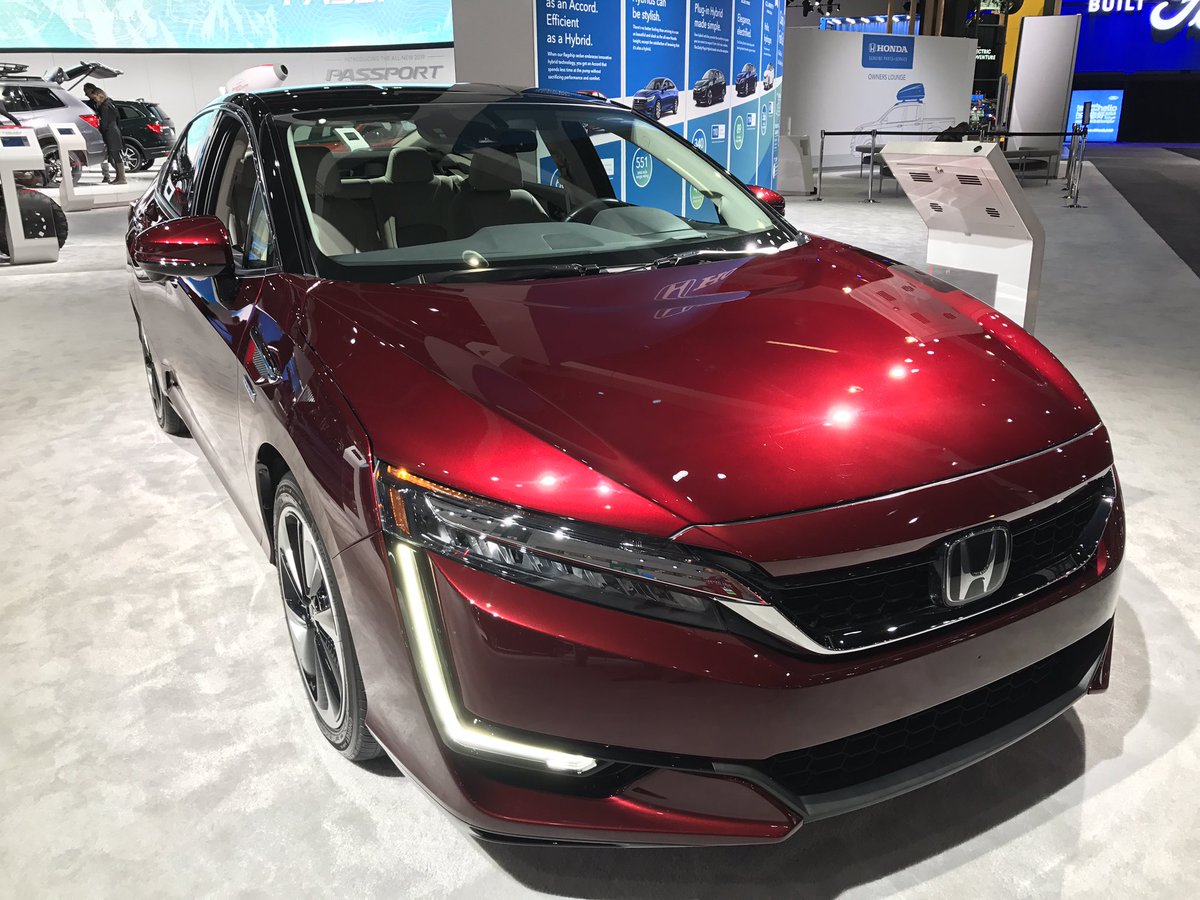 Urb-E personal electric bikes are for individuals or businesses. Unlike most e-scooters left around, Urb-Es are made to fold up and take with you. Urb-E, based in Pasadena, is one of the few startups on the show floor. USC sells USC branded Urb-Es, and provides charging stations on campus.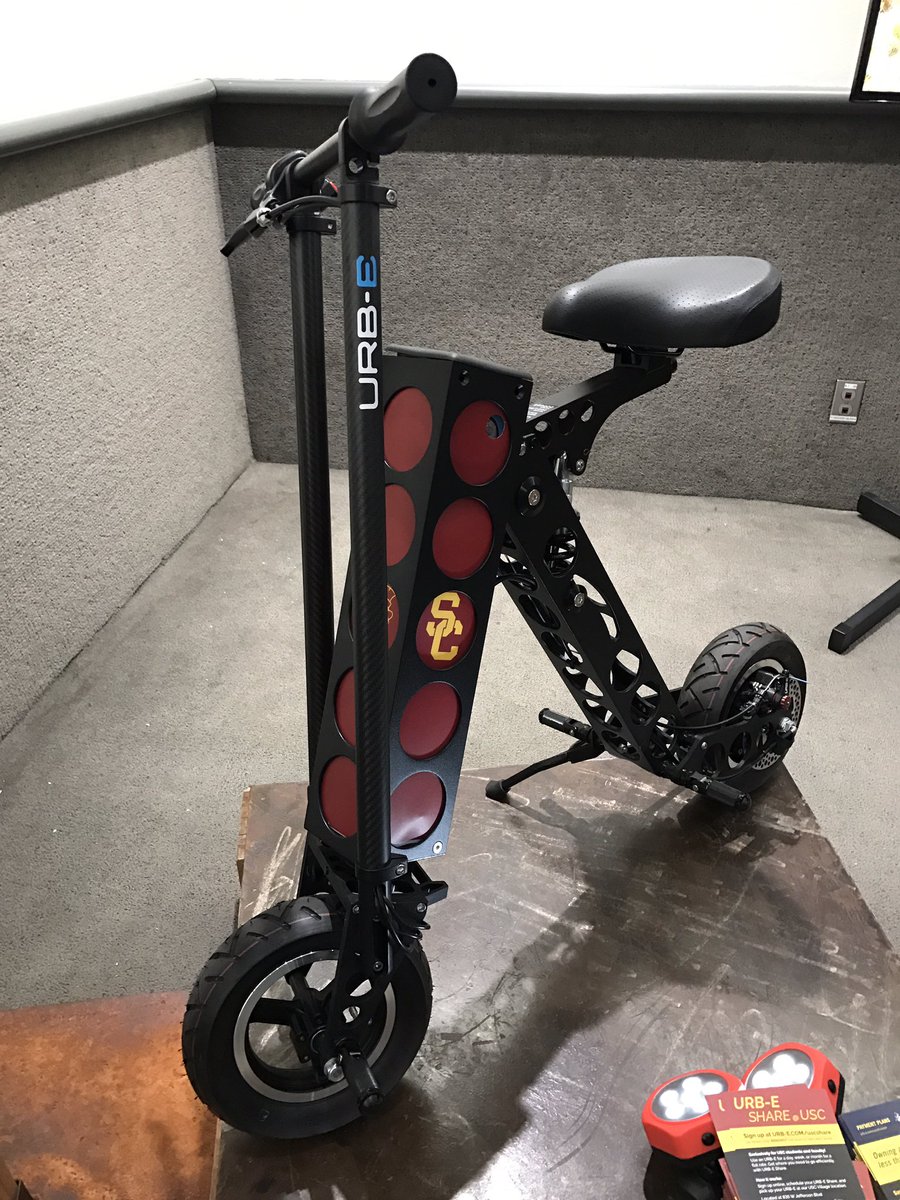 Porsche 901 is the last one made with the 901 designation before switching to 911. Surfboard rack not included? Not a concept car, but classic with surfboard, so we couldn't resist.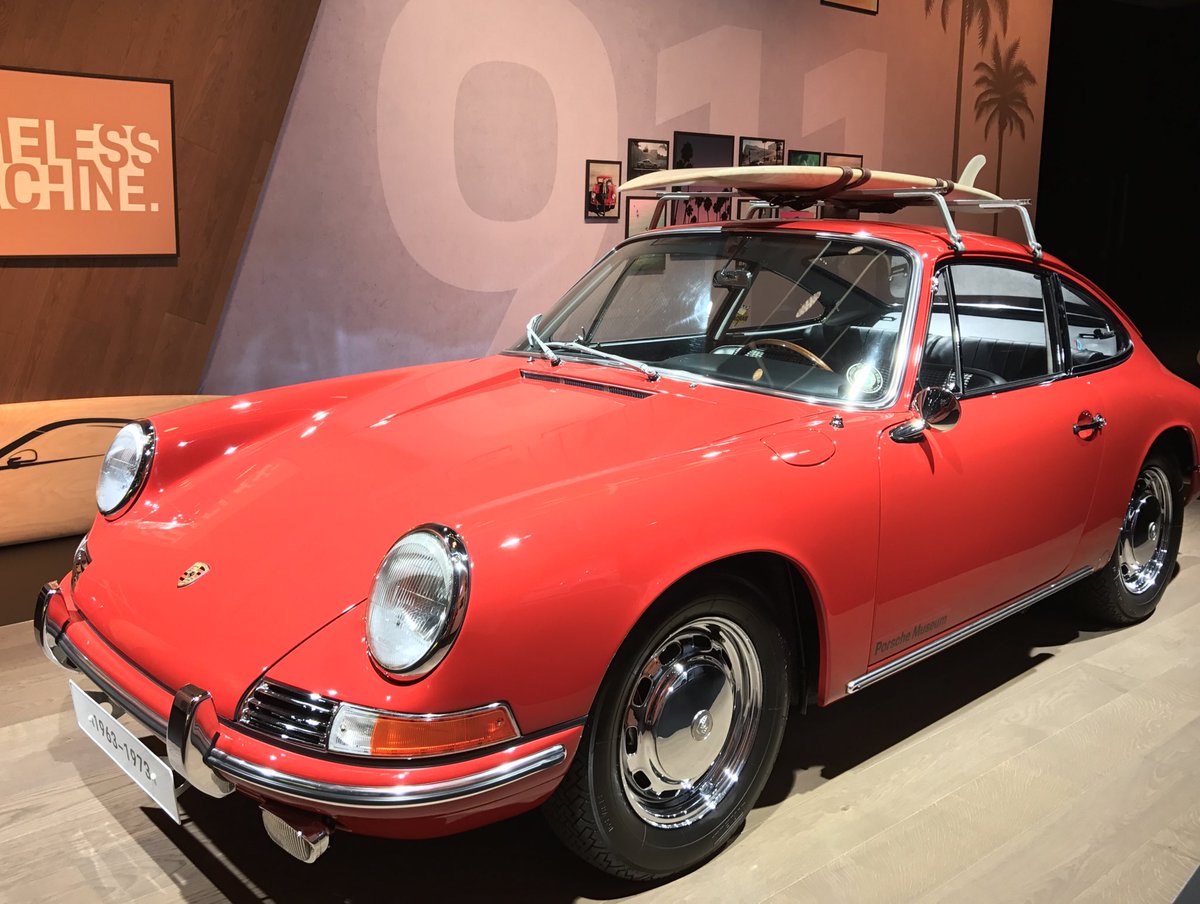 Toyota FV2 concept car doesn't have a steering wheel: you shift your body weight to steer. It also is intuitive like your smartphone, remembering where you like to drive, and voice-activated. AR popup display on windshield, and changes color.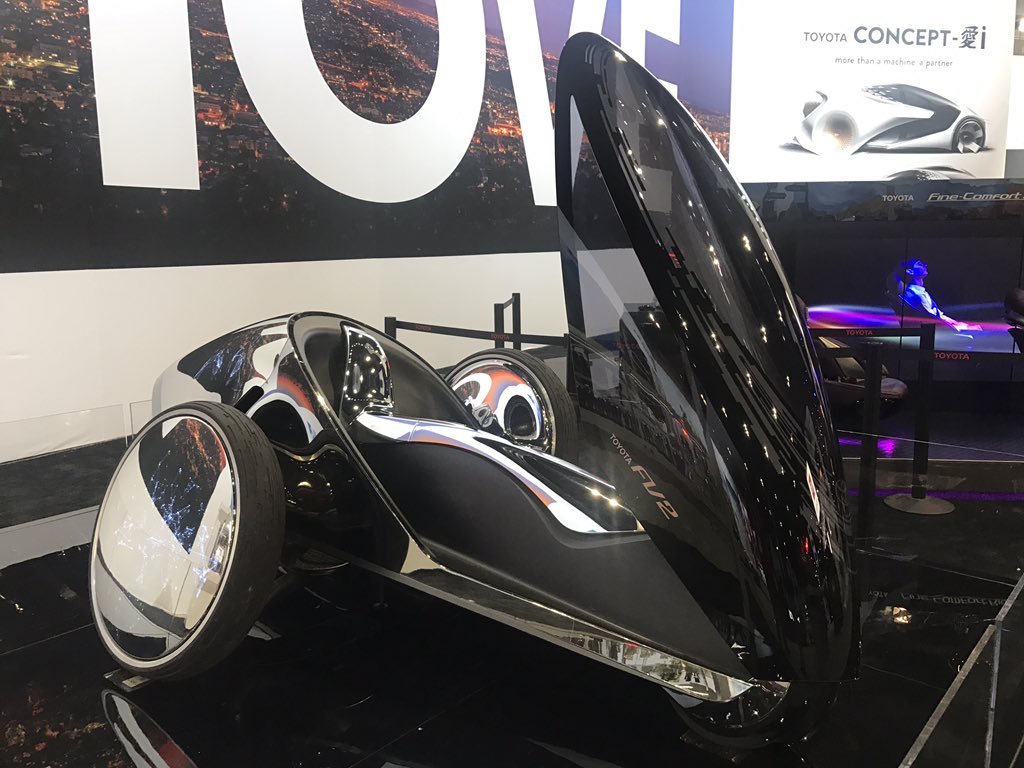 GMC Sierra all terrain truck has four Matttracks treads, and ski and snowboard racks. It actually exists, altho not sold to public yet.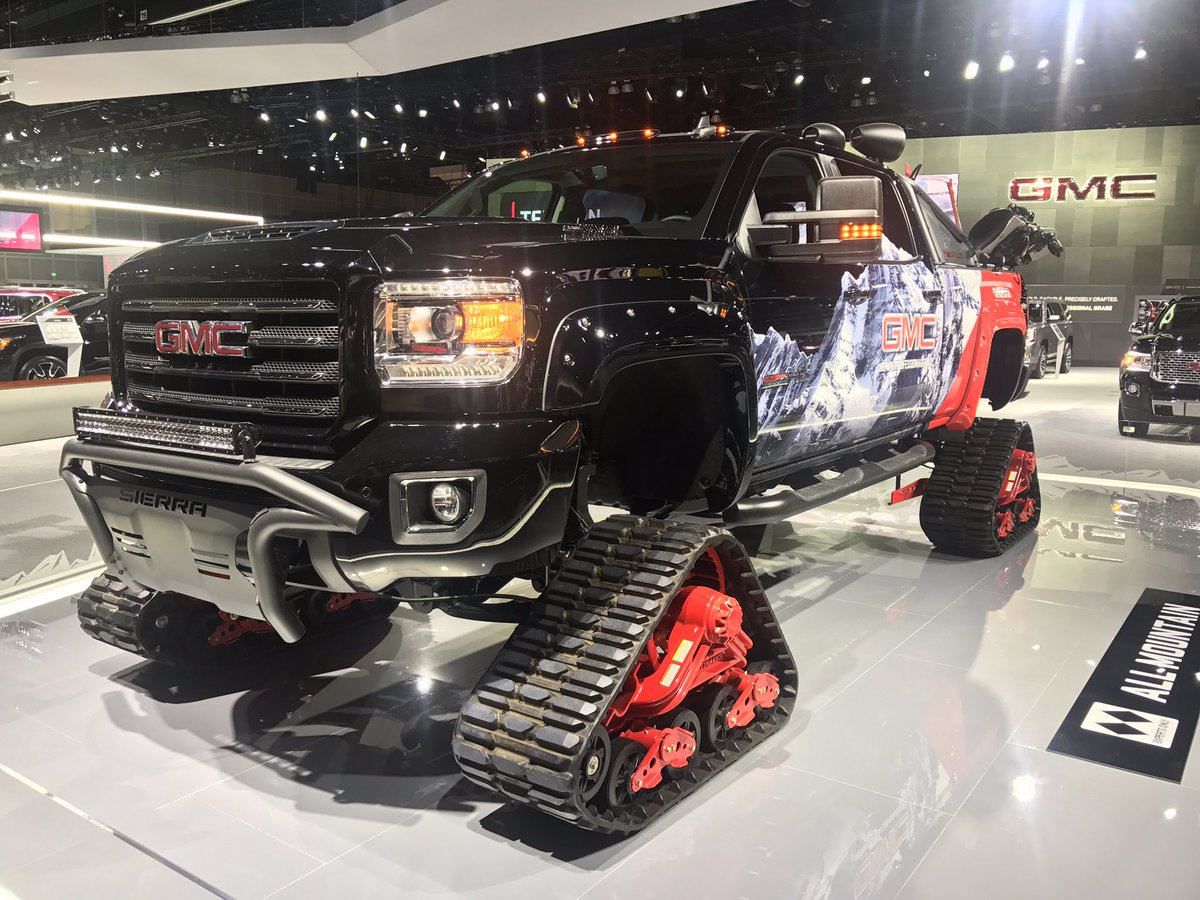 Hyundai Le Fil Rouge. See the rainbows? If the Silver Surfer needed a car, it would be Hyundai's silver concept car Le Fil Rouge. It means red kid, not common thread like the sign says. It does have rouge in its title, so we're including it!