LA Comic Con featured panels, speakers, costume competitions and lots of cosplay!
At the How to Pose like a superhero panel, cosplayers gave tips.
Cosplay Posing Panel. Google pictures of your character and practice 1-3 standard poses – Your face is part of your costume: your expression should match your character – Slightly exaggerate your pose/expression to be extra like superheroes are drawn, speakers said.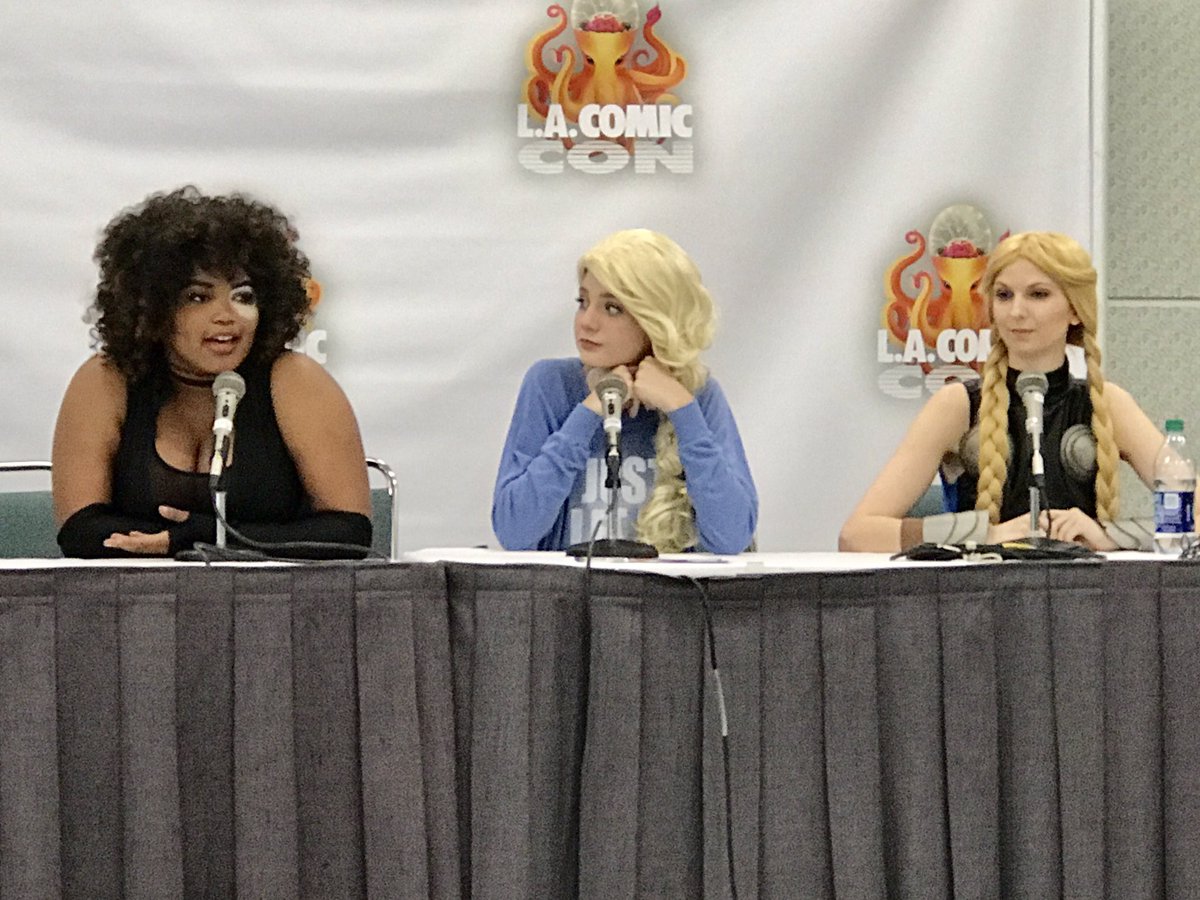 Here are some photos from the Marvel photo meetup, taken by Ron Z Photography. At the meetup, Ryan Meinerding of Marvel received an award. And a Venom eating Carnage wheelchair was presented to a physically challenged youngster.
Spider-Man
Avengers Infinity War
Captain America