Andy Garcia, Gloria Estefan, Edward James Olmos and cast attended the Father of the Bride reboot premiere, the closing night film of the Los Angeles Latino International Film Festival held June 5 at the Chinese Theatres in Hollywood.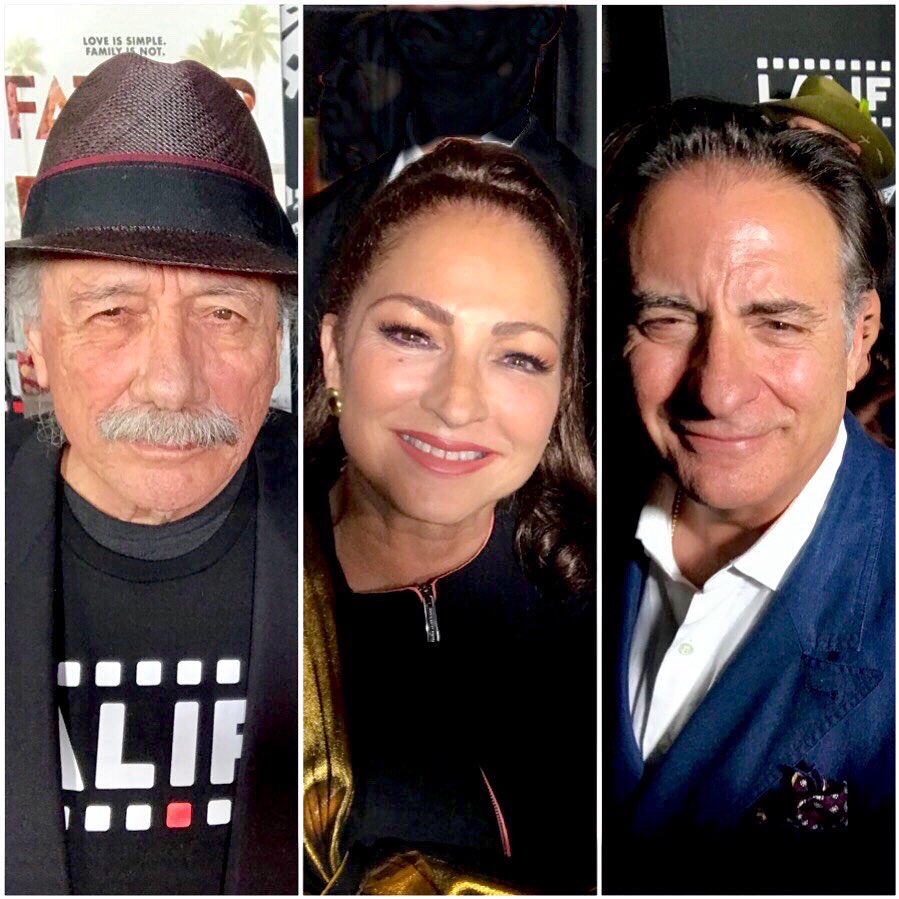 Father of the Bride is a Latinx story in the Father of the Bride story franchise, which has previously starred Steve Martin. At the post-premiere Q&A, the Latin writers and creators of this reboot said they wanted to showcase Latino cultural differences and similarities, within a uniquely Latino context, that's universally relatable.
The filmmakers said they set out to eliminate Latinx stereotypes often seen in mainstream films, and also add cultural specificity, that's also universally relatable.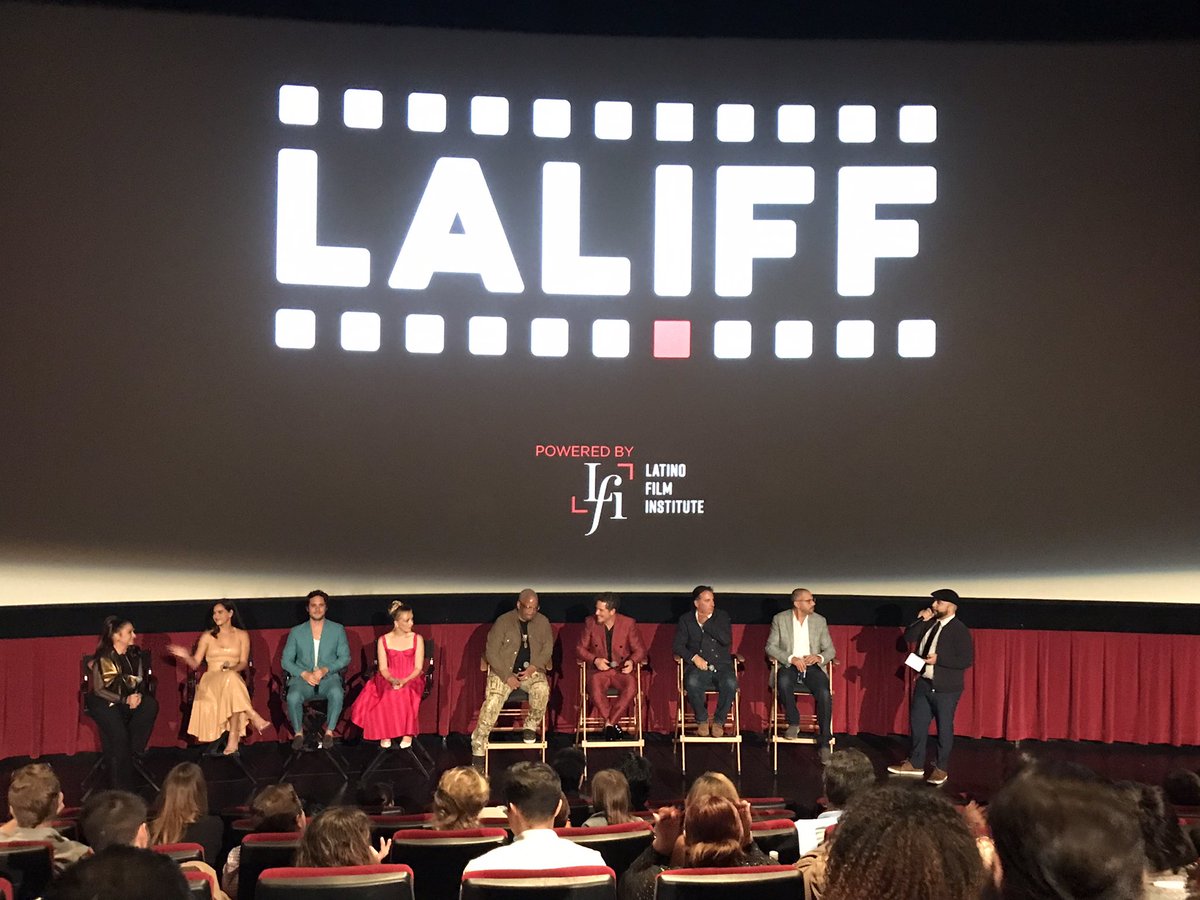 REVIEW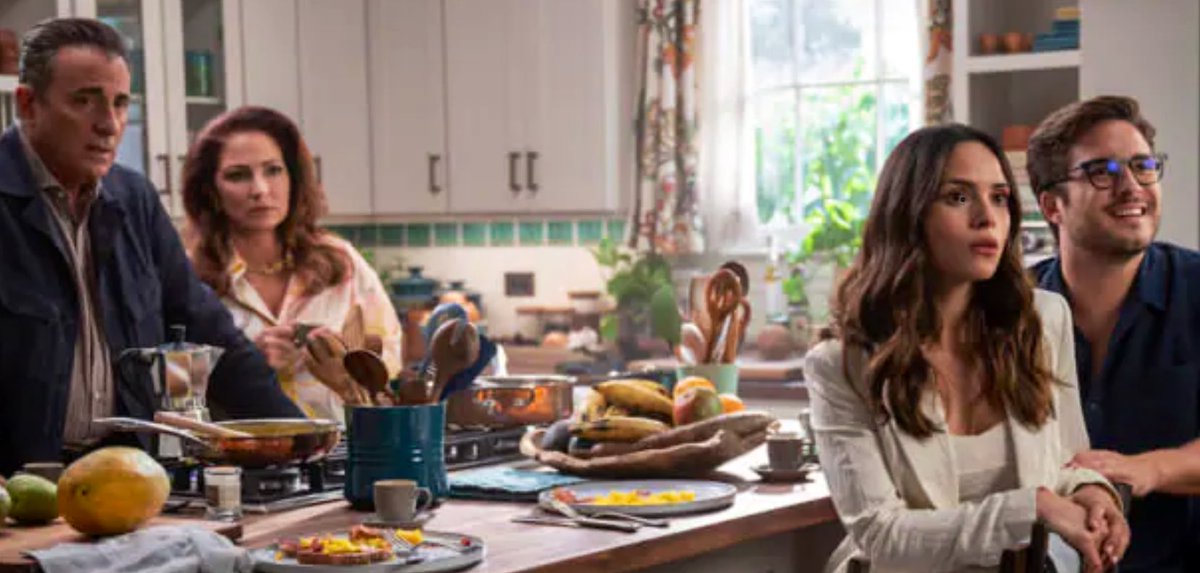 In the film, Andy Garcia plays a wealthy self-made Cuban-American architect, the father of the bride, who is getting married to the son (Diego Boneta) of a wealthy Mexican businessman. Both fathers have their own grand ideas of what they want the wedding to be. Will it be the family home or a new estate? 100 guests or 1000 guests? And both fathers are accustomed to paying for getting what they want. 'Whoever has the gold makes the rules,' is their mantra. And this is often completely at odds with what the bridge and groom want: a simple intimate wedding with close friends at a barn or beach.
Add quirky family ad friends members, and a Miami storm that threatens to wreck the wedding, and the film is well set for entertaining story and resolution.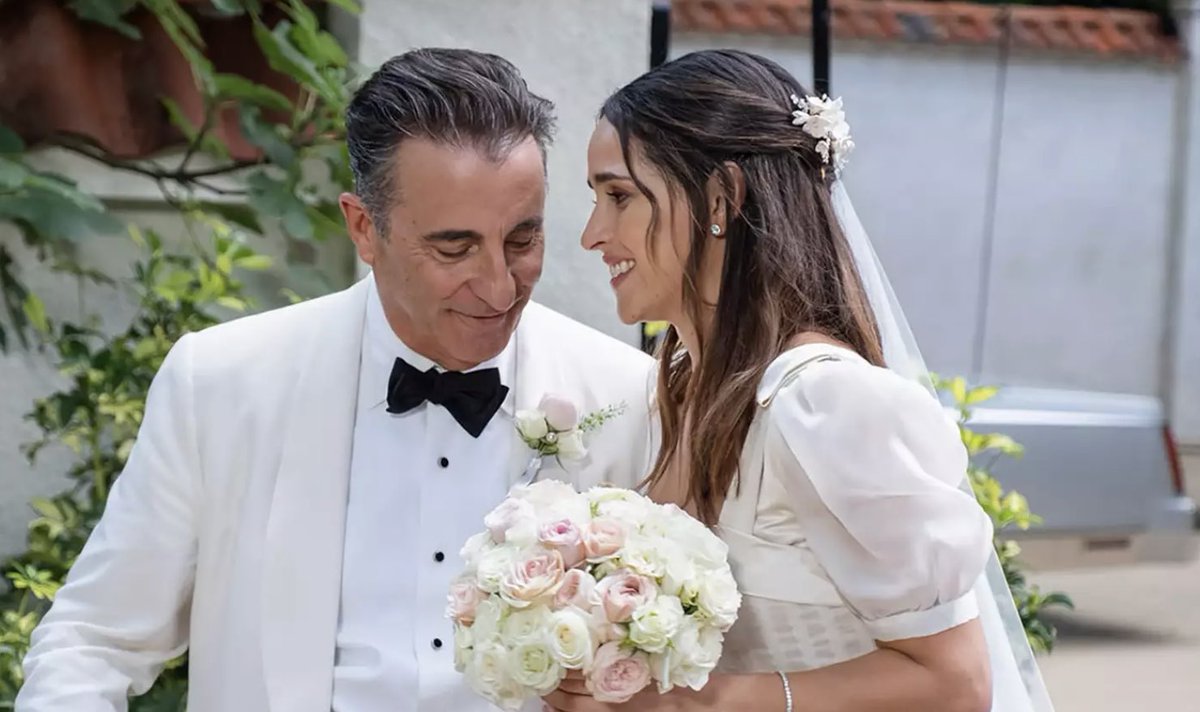 Andy Garcia does an captivating job playing the wealthy father, who is desperately trying to hold onto his daughter, in part as a reaction to finding out his wife, played by Gloria Estefan, wants a divorce, because she is tired of him not listening/ being there for the family. Gloria Estefan does a terrific job playing the compassionate yet no-nonsense mother of the bride. In the Q&A, she said she wanted to show a strong yet compassionate Latina woman.
Additional cast include: Chloe Fineman (Saturday Night Live) plays a scene-stealing quirky wedding planner comedic Chloe Fineman (SNL), who continually flubs up her attempts to be culturally aware in planning the wedding. In the Q&A, she said that SNL skits takes a while, but filming a movie is much longer.
Father of the Bride releases on HBO Max on June 16.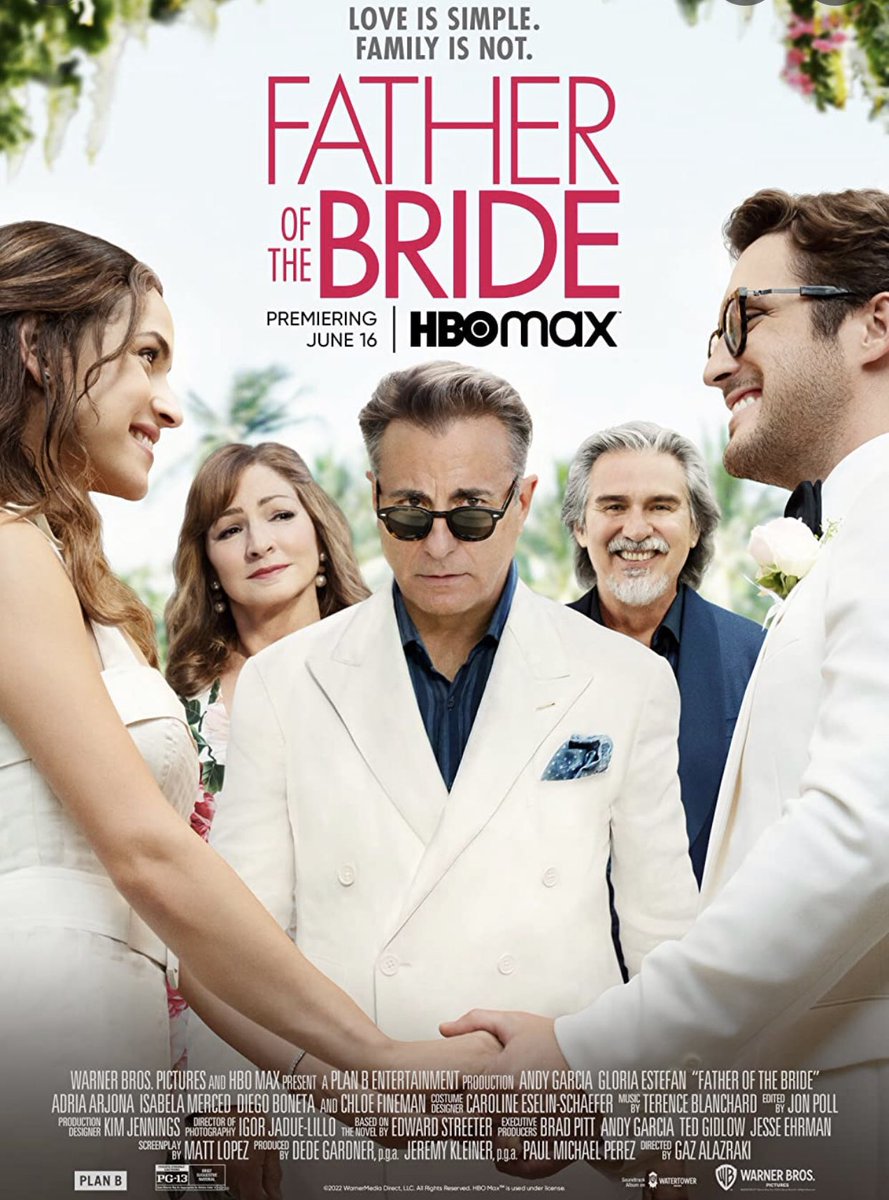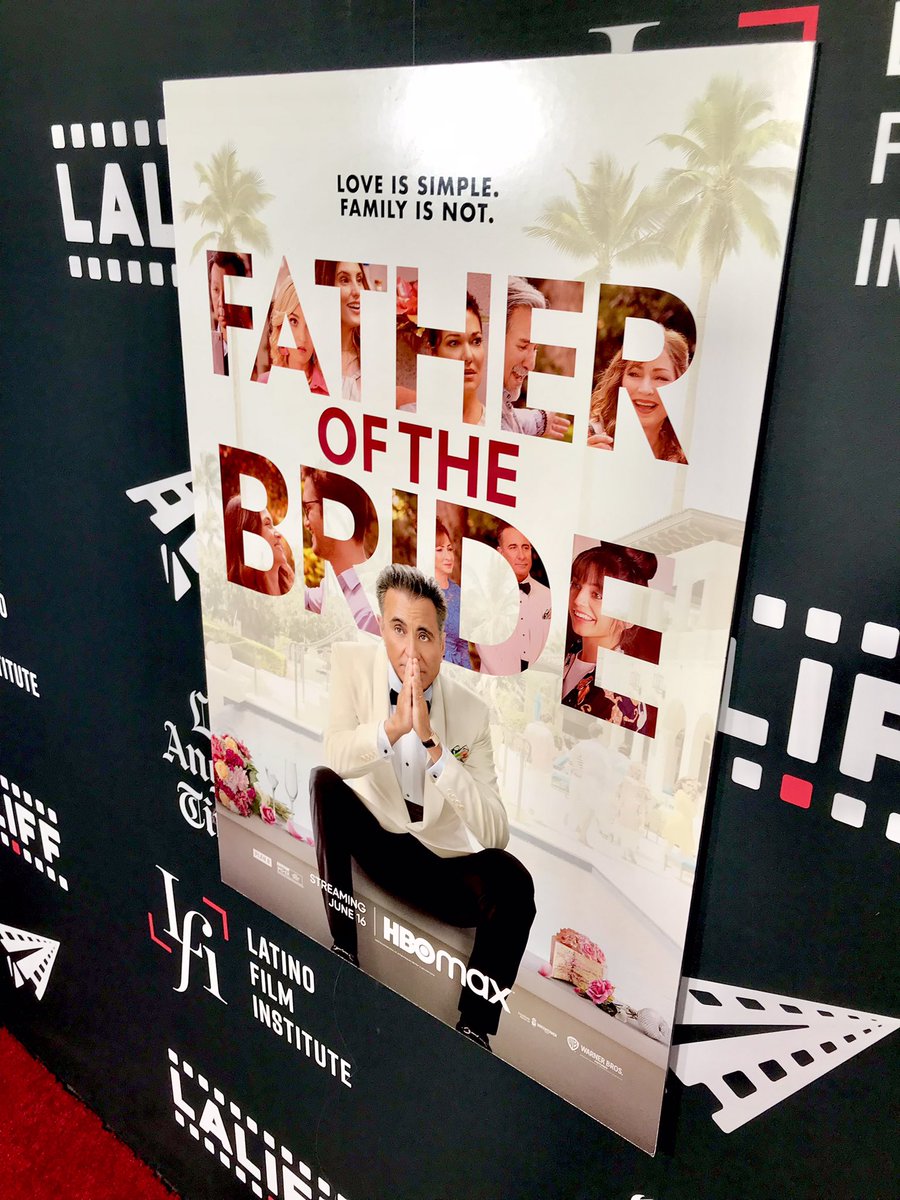 ABOUT LALIFF
The premiere was the closing night film of the LA Latino International Film Festival. LALIFF showcased dozens of films, panels, mentoring sessions and workshops June 1-5 at the Chinese Theatres in Hollywood.
LALIFF was founded in 1997 when Edward James Olmos and co-founders Marlene Dermer (1997-2014), Kirk Whisler and the late George Hernandez teamed up with Los Angeles City to create the first-ever Latino focused International film festival.
In addition to dozens of films by Latinx filmmakers, LALIFF includes a Youth Cinema Project which screens films by young Latino students, recognizing the need to support and shine the spotlight on young filmmakers to get started in film. In addition to the student screenings, students also got to network with industry professionals as speed networking events.