LA OG Tech community builders discussed what attracted them to Clubhouse and what it must do to succeed in user acquisition, product development, creator monetization, safety and privacy, and more in a nearly 2-hour discussion on Clubhouse.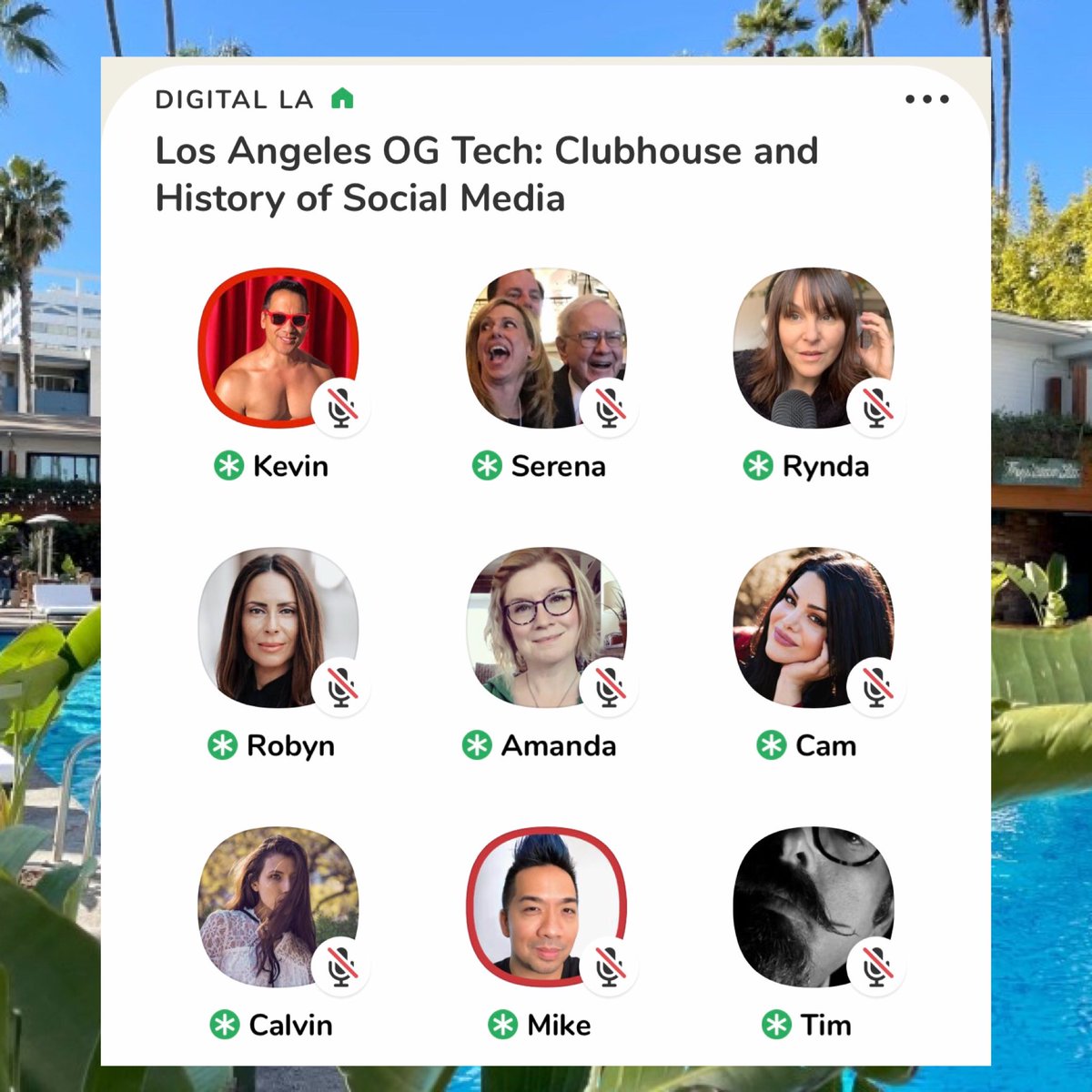 Several of the panelists said that when they first heard about Clubhouse, they thought: Not another social app! And some were trying to decrease their social media time. But with Clubhouse immediately connecting you to your friends via telephone numbers in your phone contact list, you are immediately following hundreds of your friends whose rooms they are in show up in your feed. This attracted panelists to interesting relevant rooms which draws them into spending hours in rooms on Clubhouse for conversations that leads to connections.
Speakers discussed strengths and areas where Clubhouse needs to invest resources to succeed.
STRENGTHS
Ease of Use: Just talk! Clubhouse is easy to navigate and use, just click and talk!
Onboarding: Clubhouse instantly connects you to friends via your phone contact list, who you're likely to know. Other apps connect via email, not linked as personally your social graph via your phone address book.
Product Improvement: Clubhouse founders host a weekly Clubhouse Town Hall every Sunday at 9a where they answer user questions and request for new products for an hour. Other social media apps don't do that. This lets them prioritize new features, and create open dialogue with users.
AREAS FOR IMPROVEMENT
Safety and Privacy: Clubhouse has added blocking and reporting trolling after incidents last fall. Several communities have said it needs to do much more to prevent disruptive users, or gangs of groups teaming up to report people .
Accessibility: Blind and deaf users can navigate Clubhouse, but some simple programming edits could make it easier for them to navigate.
Monetization. Creators need monetization tools. Clubhouse founders said they are looking into it.
Sponsors and Brands: Sponsors and brands cannot currently create accounts, because the founders want Clubhouse to be about people. Currently, brands and sponsors can work with big clubs or influencers on Clubhouse, or could now open their own clubs since Club-Day Friday.
The panel was in Clubhouse in our new #DigitalLA club! Join it! Just open Clubhouse, and search in clubs for Digital LA, or follow our founder @kevinwinston and look at the bottom of his bio – it's his first club.