LA Pride was fabulous this year, with strong performers including Paula Abdul, Ashanti and Meghan Trainor, free block party, and high energy and upbeat vibes for the Pride parade on Sunday.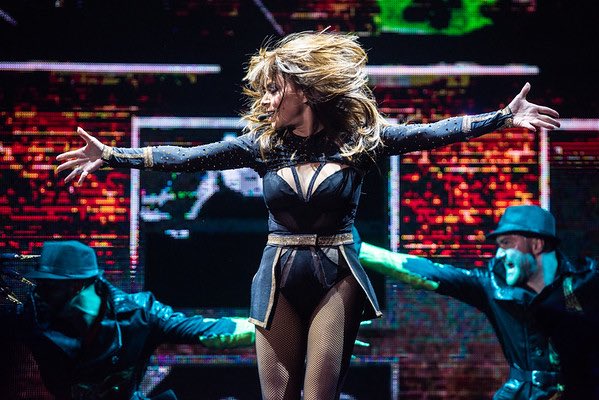 Photo: Chris Tuite
Paula Abdul headlined the free Friday concert with stunts, jumps and visuals that kept the crowd cheering "GO PAULA, GO PAULA!"
Meghan Trainor rocked the stage on Saturday night, with a confetti and fireworks finale.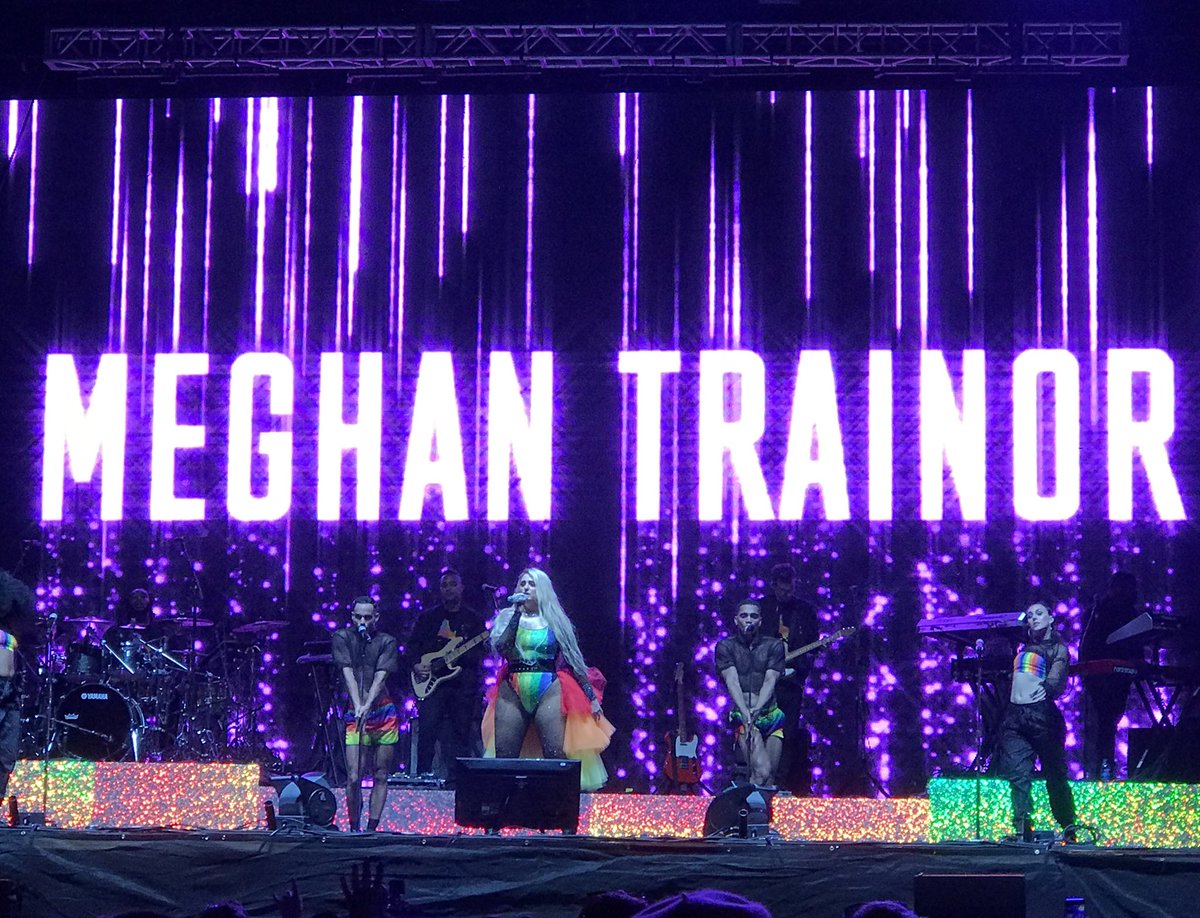 Ashanti and UK band Years & Years performed on Sunday.
Additional talent and attendees included the Veronicas, Heidi Klum, Halle Berry, Laverne Cox, Tinashe, Lisa Vanderpump and more.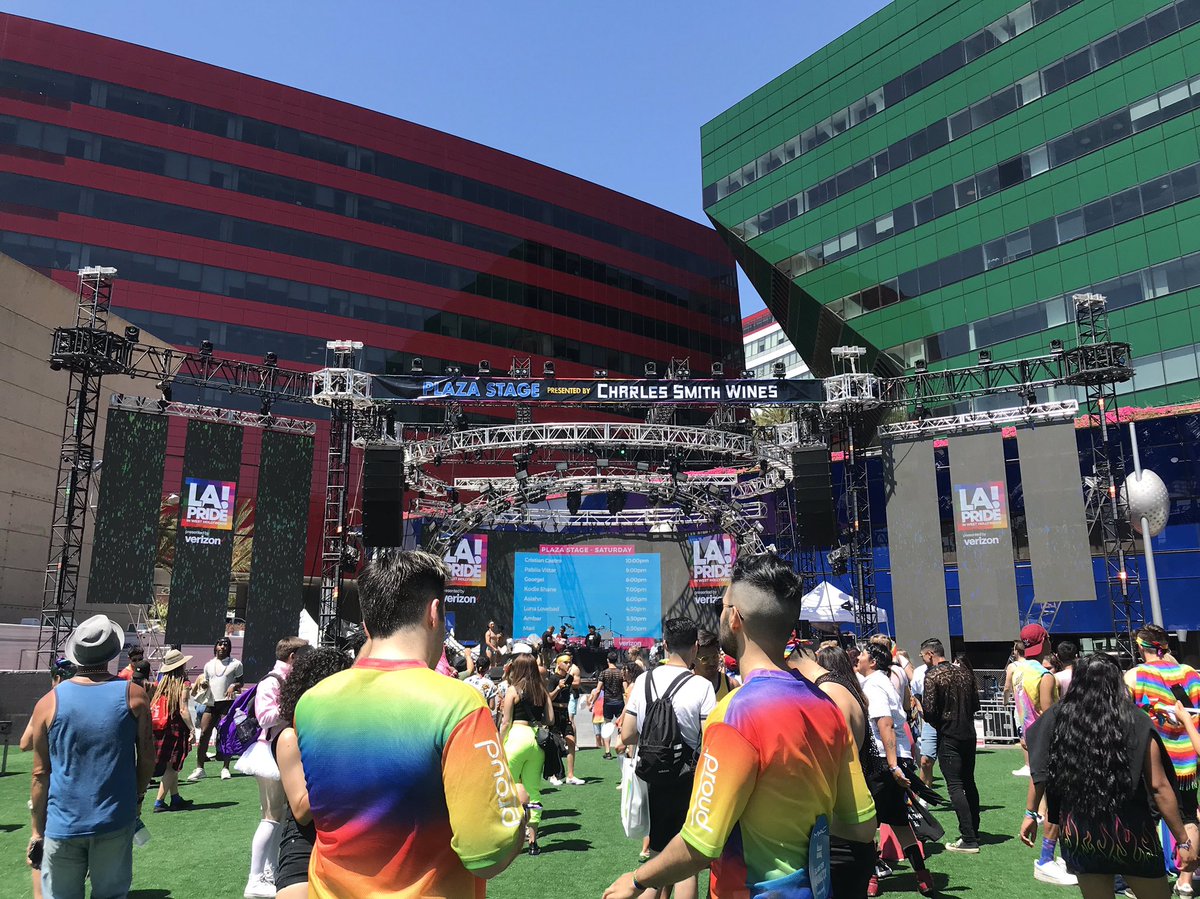 MAC Cosmetic stage featured a ball pit for photo opps, and hosted the Vogue awards (photo by Chris Tuite)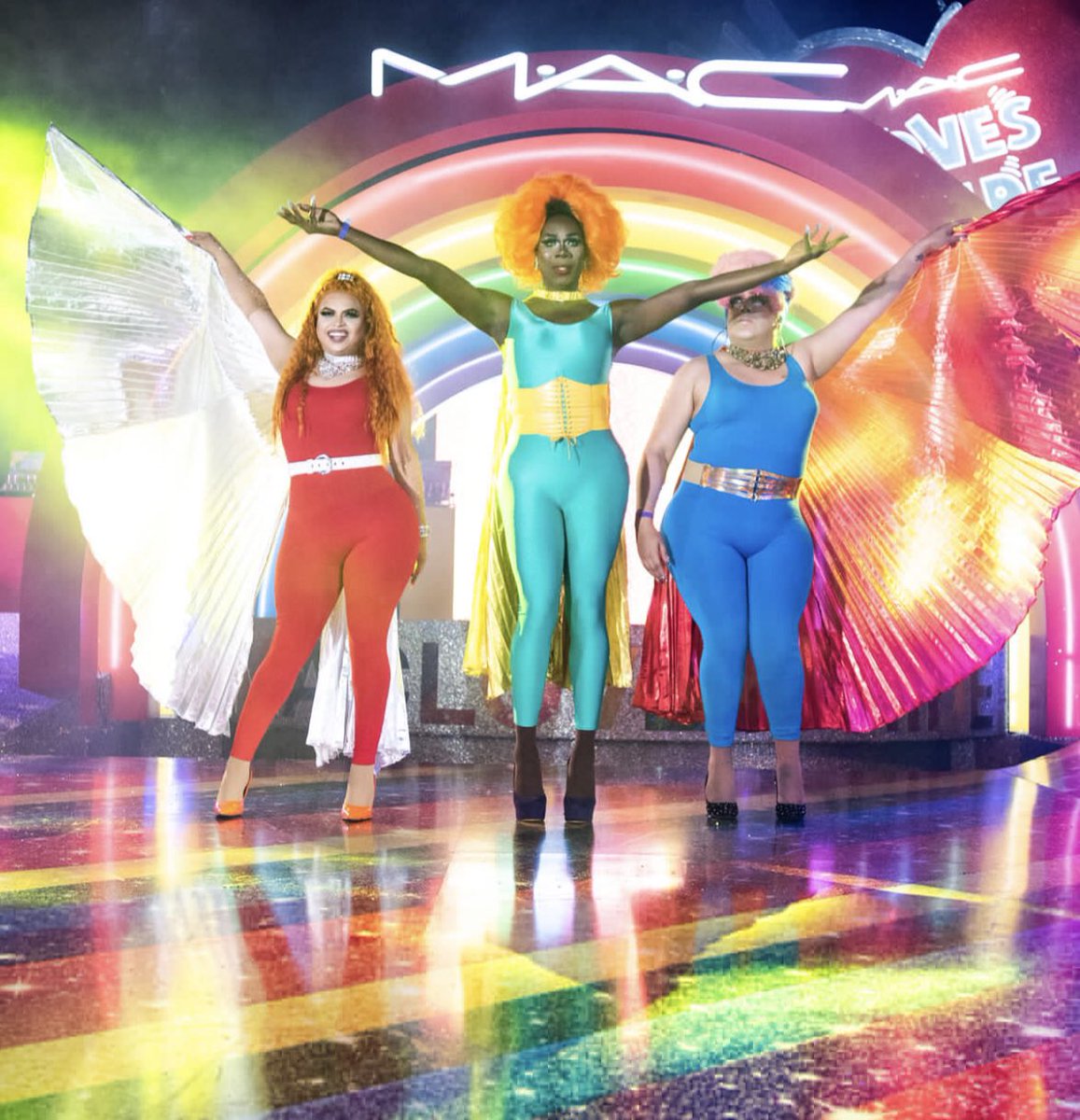 Photo: Chris Tuite
LA Pride Parade
The weather and energy were perfect for the LA Pride parade, from 11a-2p on Sunday. The weather finally got hot, 80 degrees, for the first time in weeks.
Several floats from digital companies based in LA participated, with large numbers of happy smiling attendees waving flags and banners, and dancing on the floats and streets.
Amazon's Glamazon team walked the streets with a banner saying 'Alexa, Play Proud.'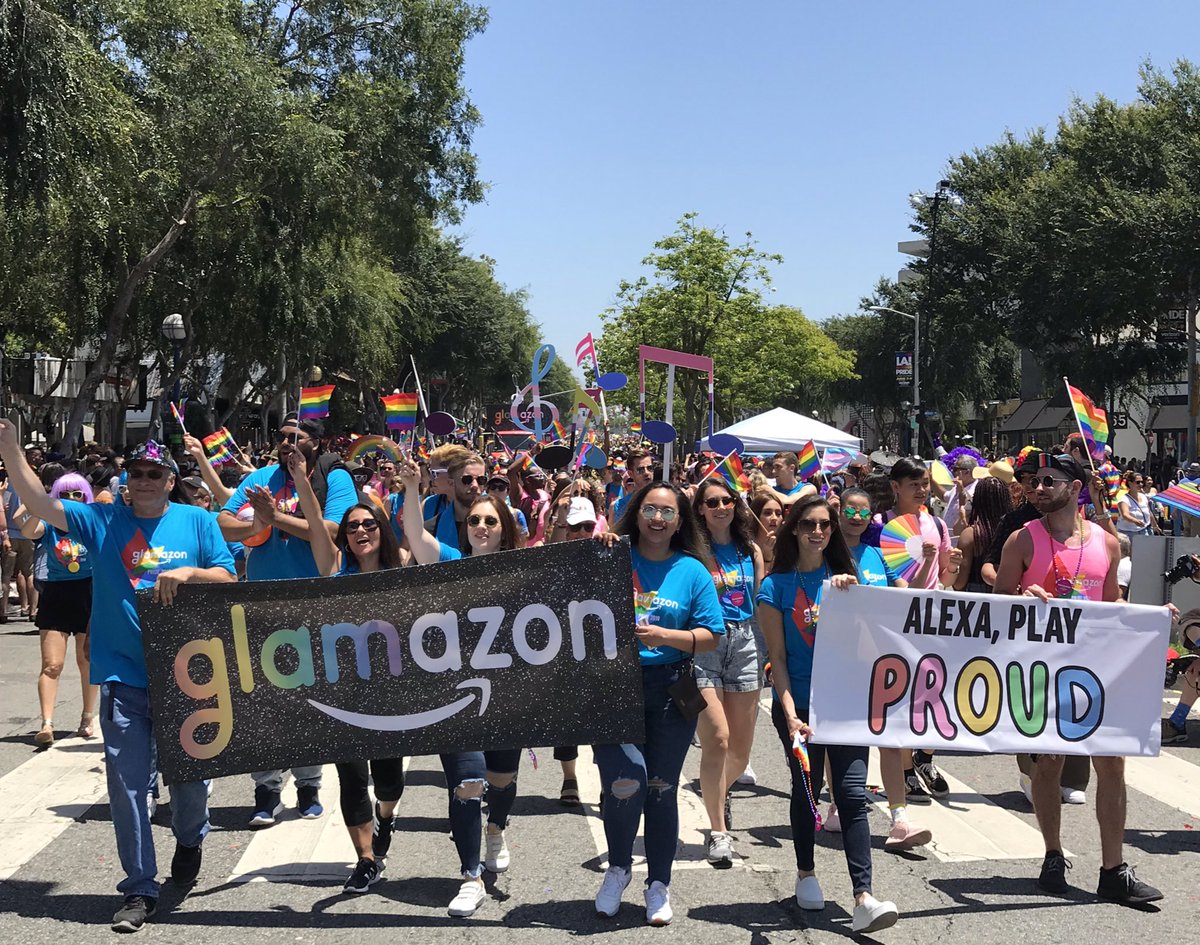 Google's float featured a big G made of balloons.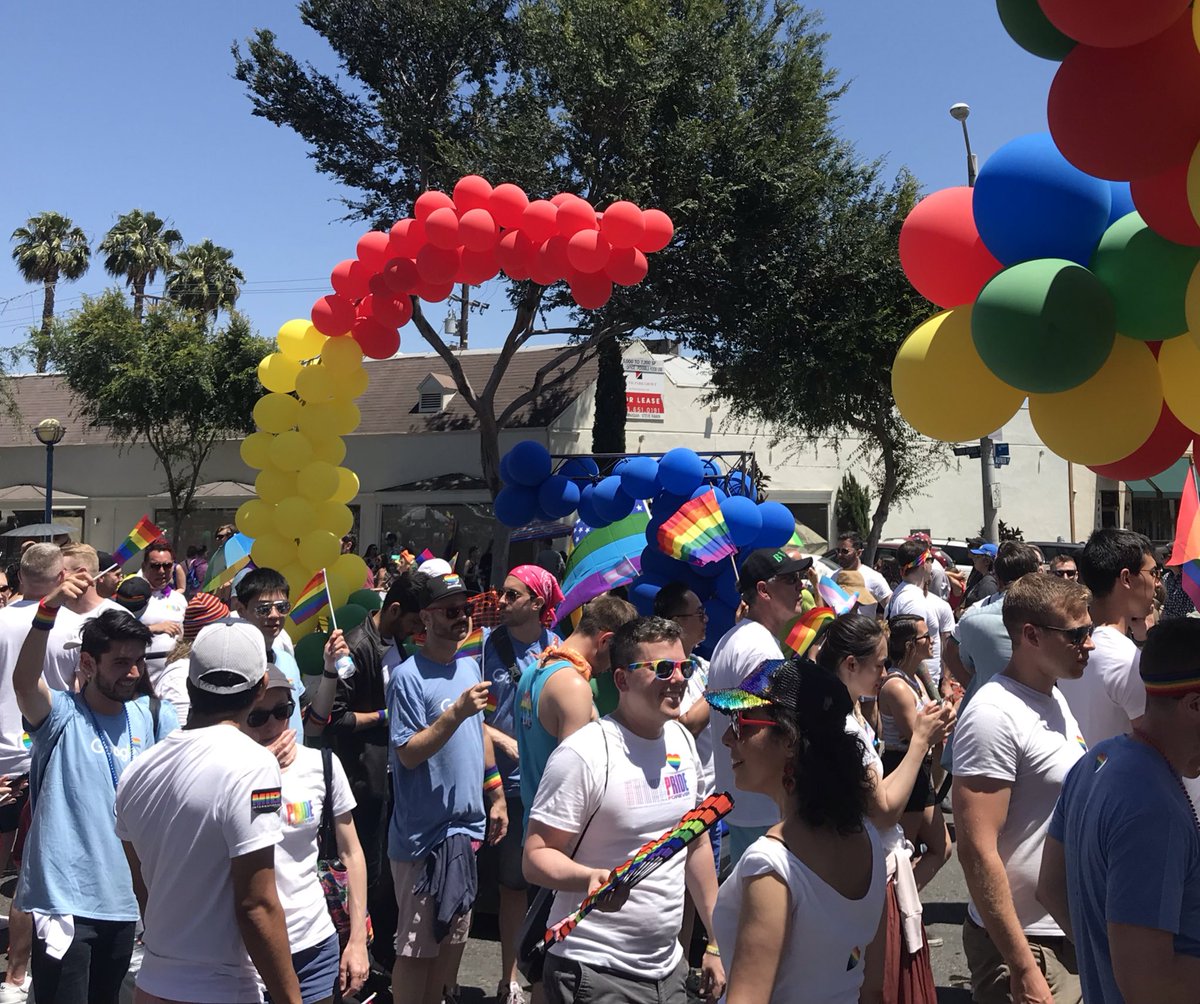 Netflix float had a rainbow arch with the Netflix N logo on the front and back. Float riders wore shirts saying 'My Power is my Pride.'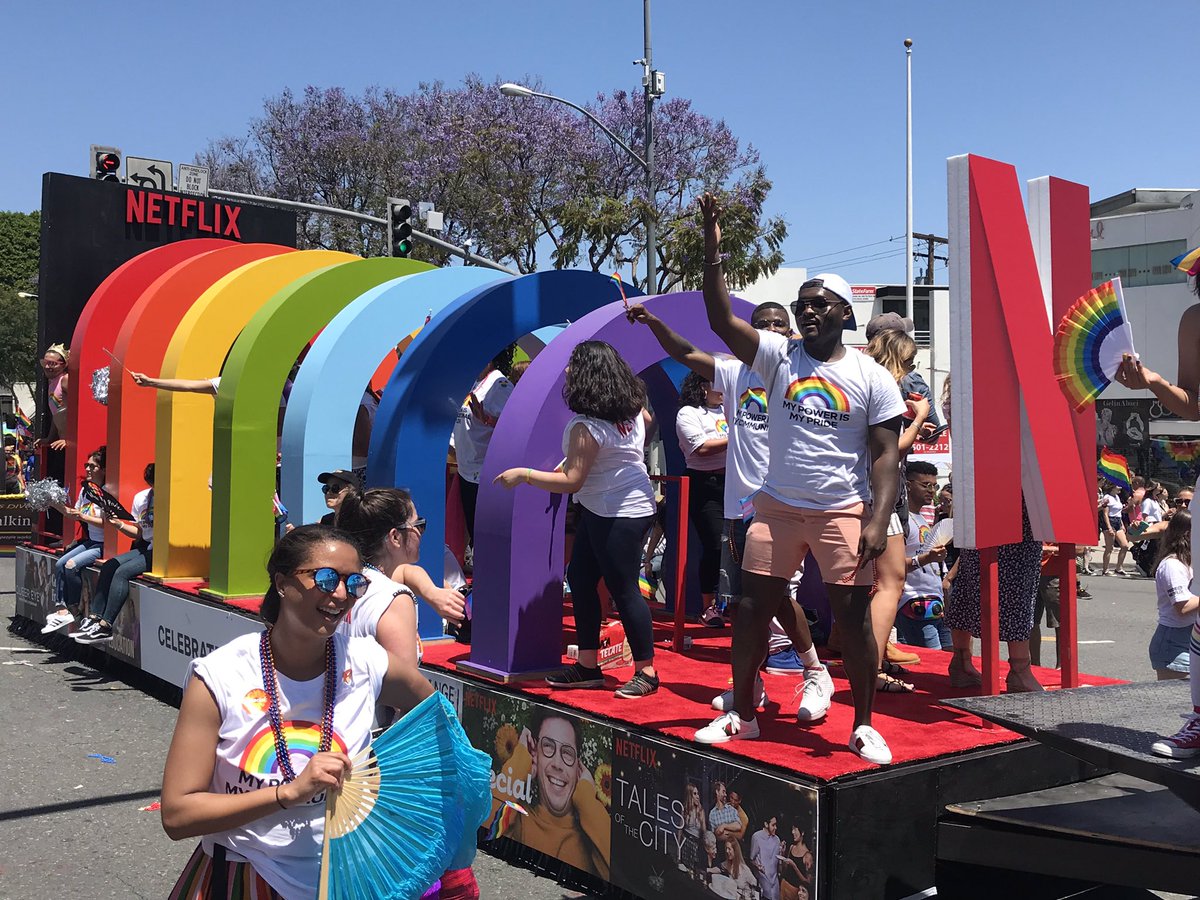 Channel Q's float featured Ryan Mitchell, who spoke at our LGBTQ Influencers panel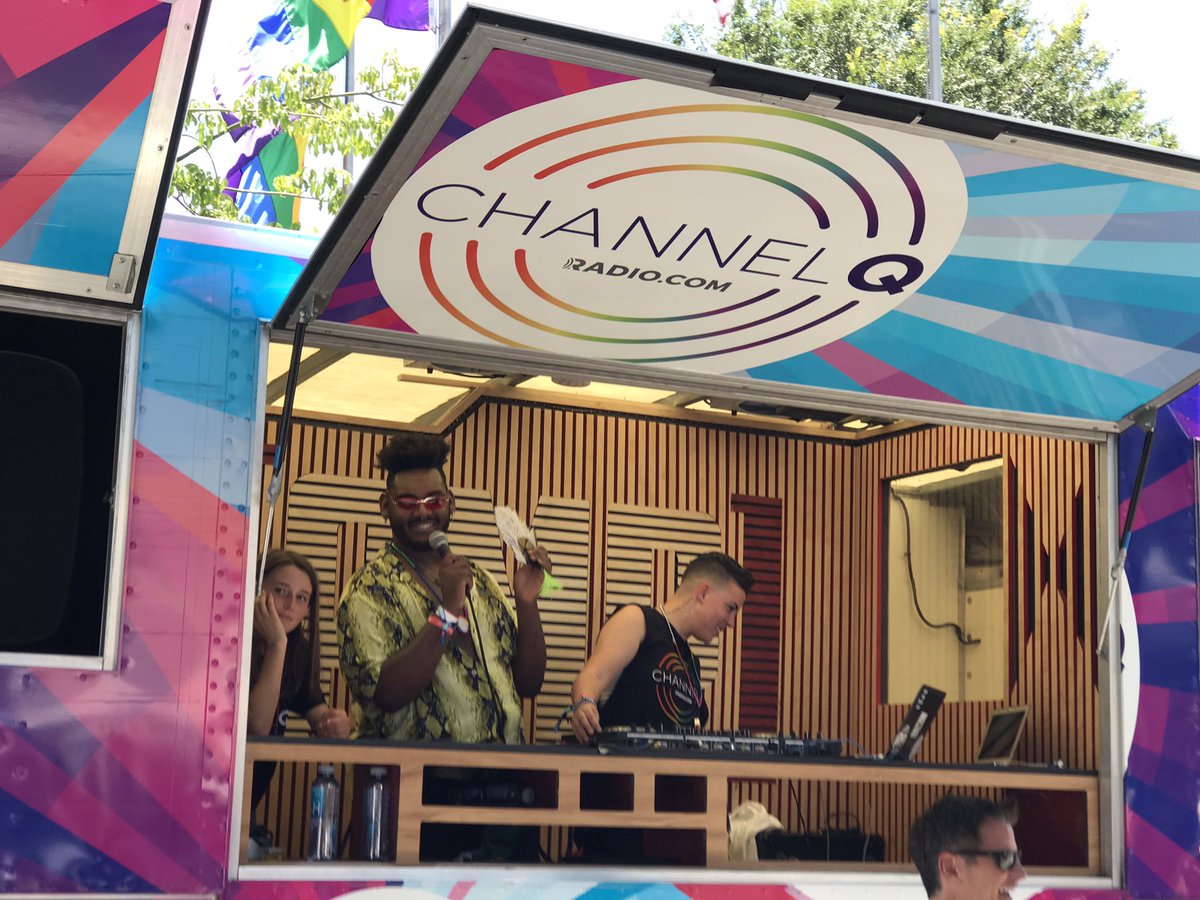 Activision Blizzard had a double decker bus with Activision Blizzard in pride flag colors.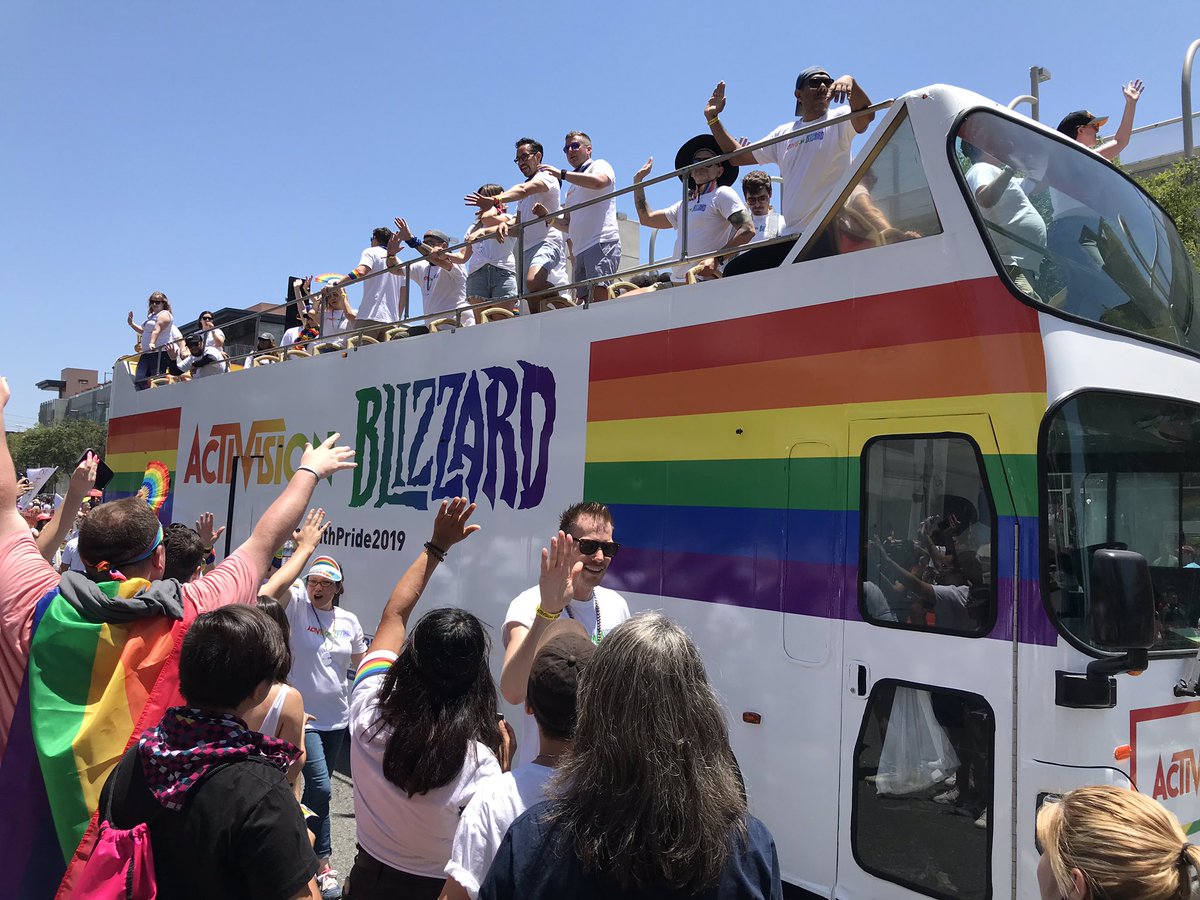 Riot Games float featured fun fans and shirts, which were designed by Riot Games employees.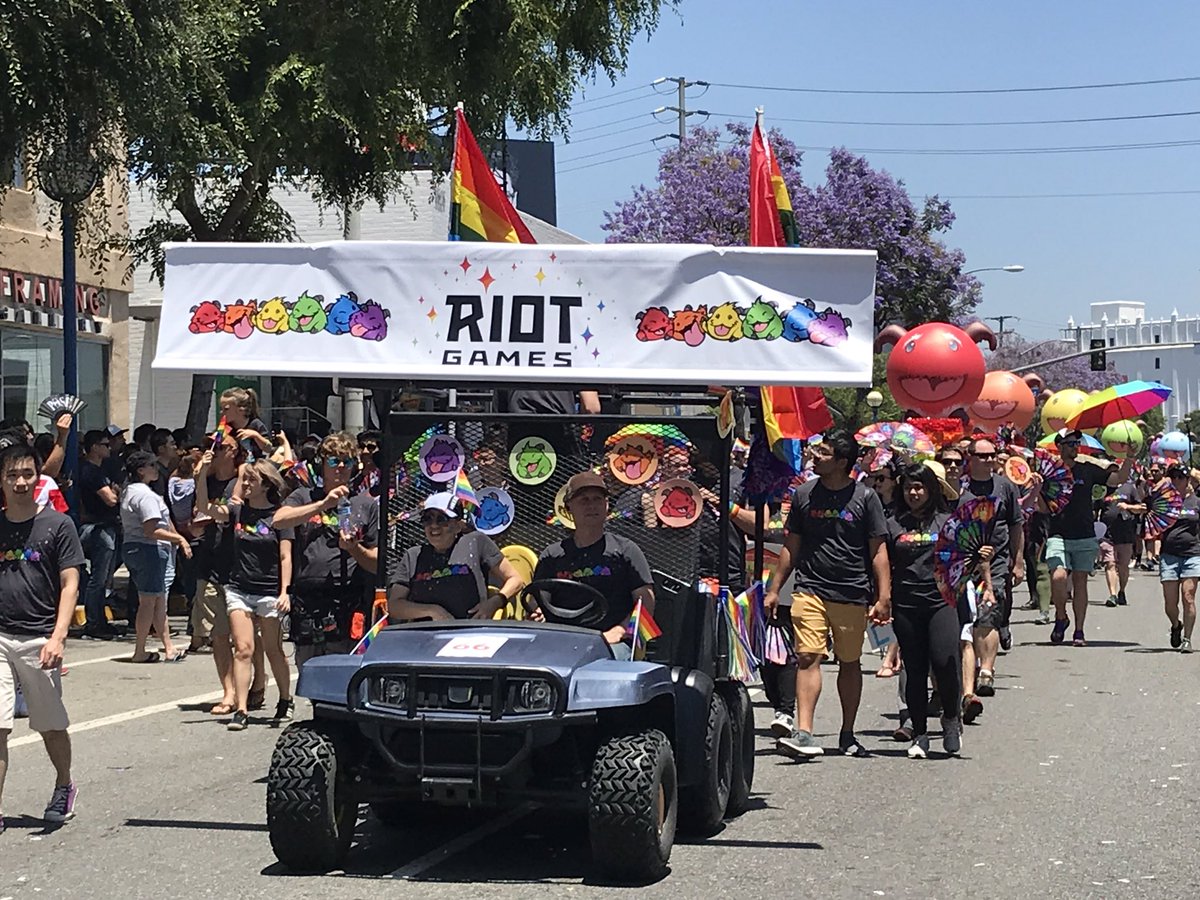 The Postmates float featured a dozen high energy go-go dancers in speedos, many waving the Riot Games fans.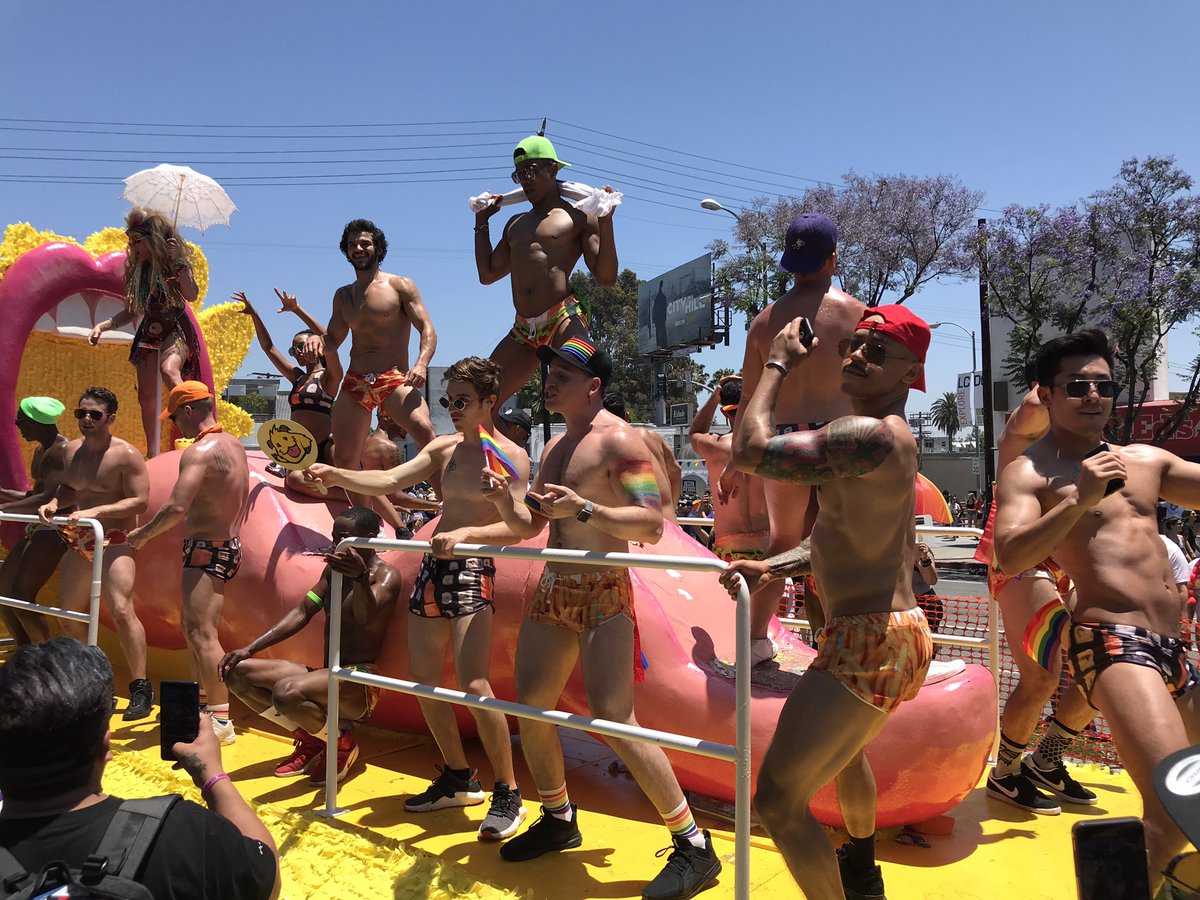 Lyft float featured a truck with a big Lyft balloon, followed by a squadron of Lyft escooters.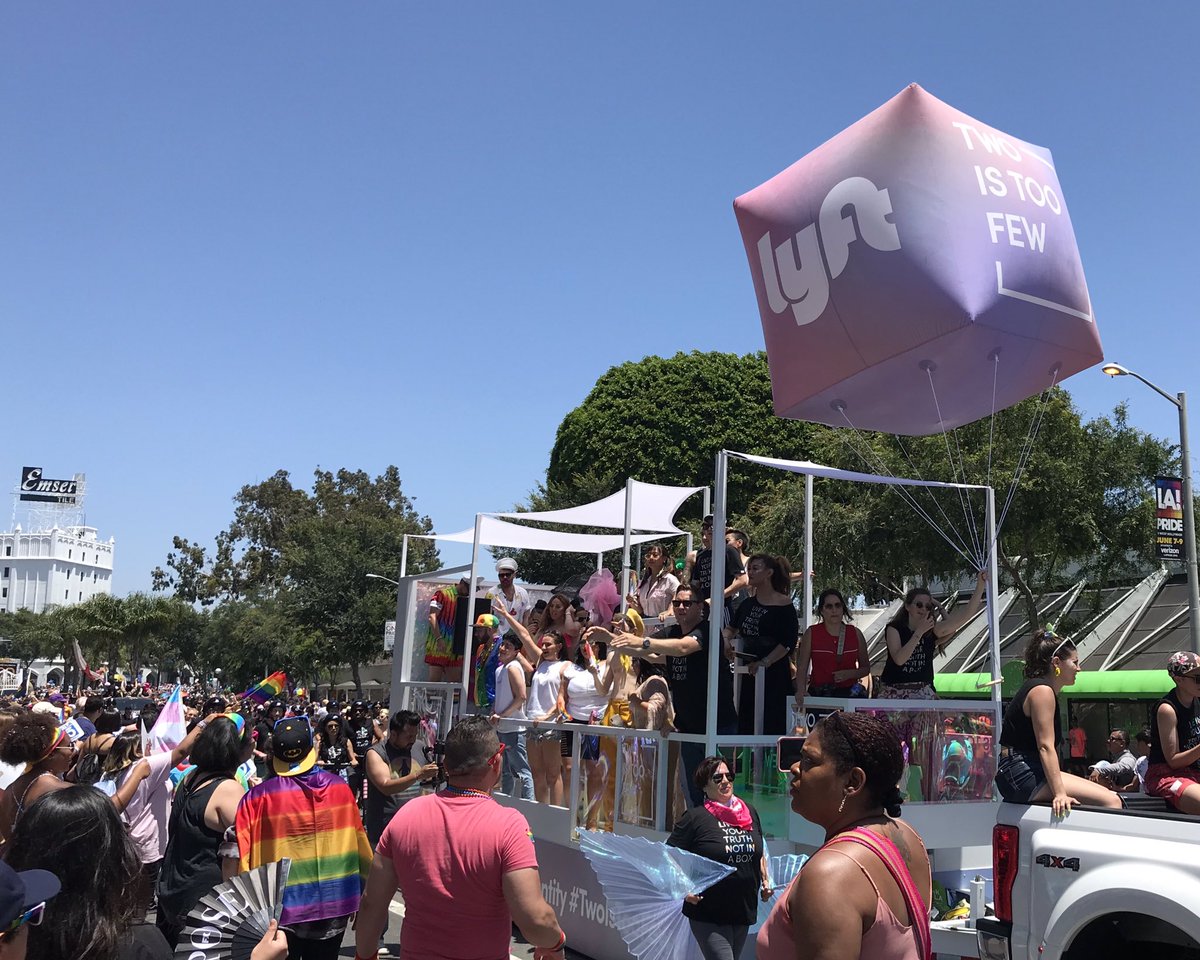 Block Party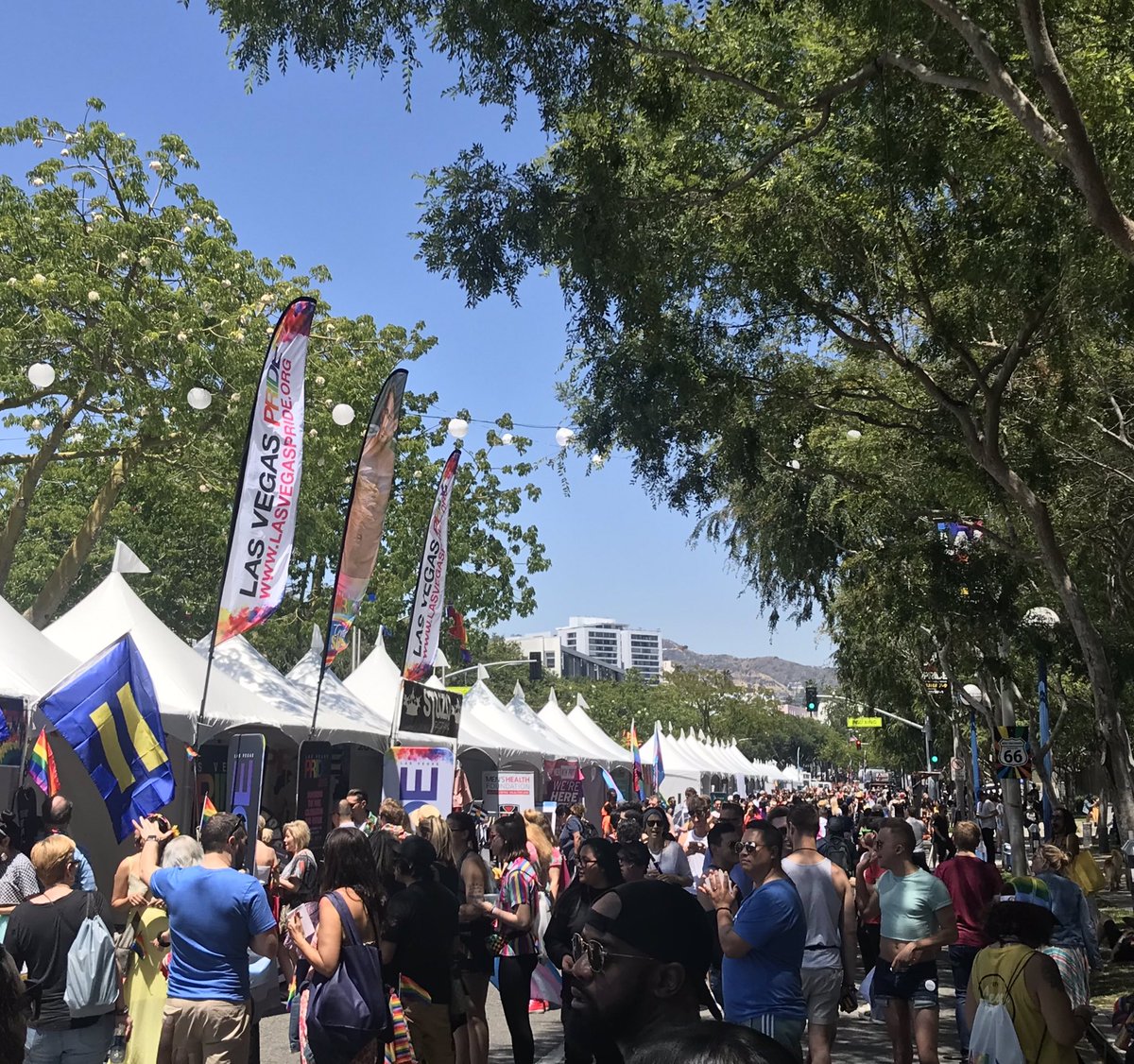 LA Pride added a free block party on Santa Monica Blvd this year, from concert stage at Santa Monica Blvd and Robertson to past San Vicente. The block party featured dozens of community organization booths that are usually inside the ticketed West Hollywood park venue, helping connect to more Pride attendees. Several booths gave out free samples of fruit, kombucha, KIND bars and more. Attendees enjoyed the block party – several said it was just fun to walk in the street down Santa Monica Blvd.