Creators and influencers shared how they create content, engage with fans, and connect with community at our Digital LA – LGBTQ+ Creators panel and Stache WeHo. It's our annual pre Pride event.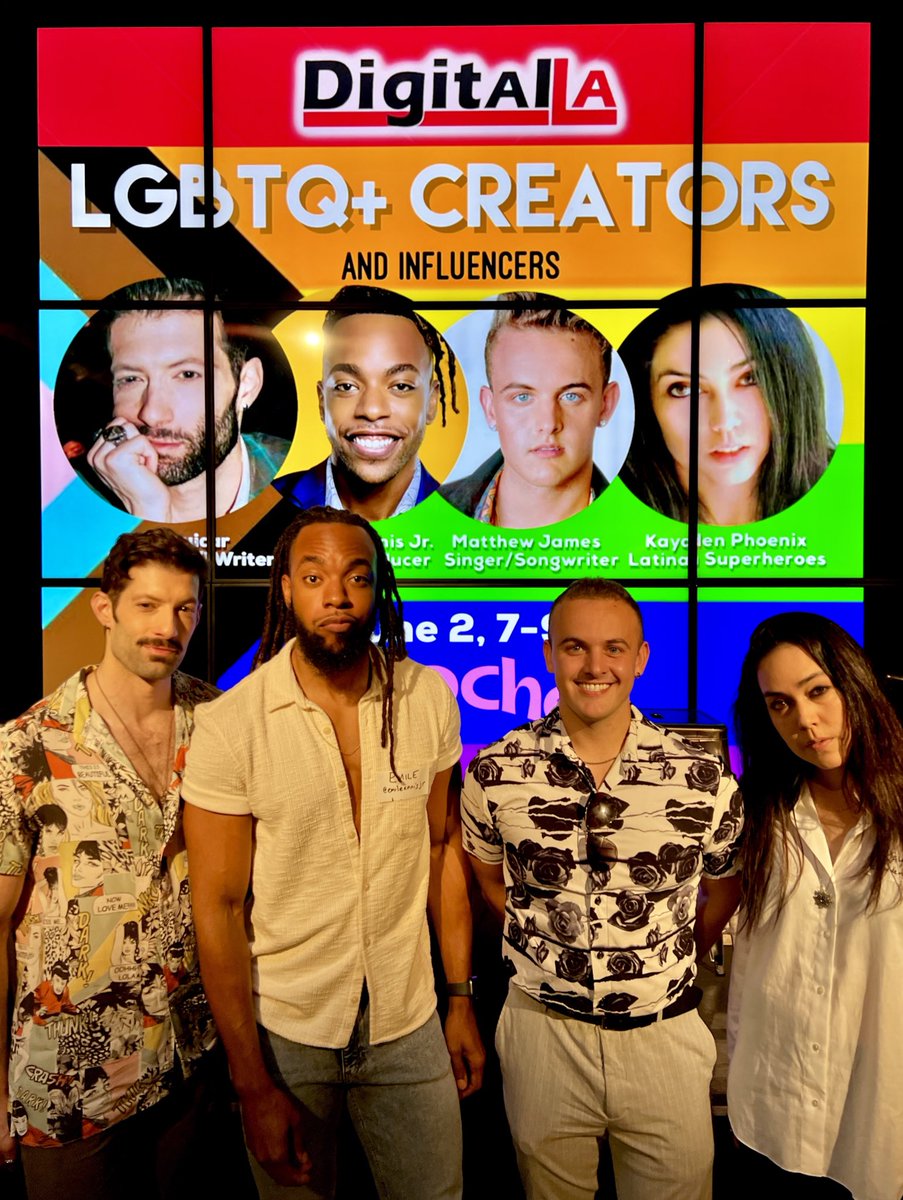 Speakers said it's important to be authentic, passionate, and involved with causes and social good – or really, what's the point of your following? – a speaker added.
RJ Aguiar started creating videos on YouTube in the early days of YouTube. He since has grown his social media following across Instagram, Tiktok and other platforms with his videos, art, and championing social causes. He has done work with GLAAD, BiNet USA, Trevor Project. He has given talks on Bi and LGBTQ advocacy, mental health, social justice. He has spoken He was a founding member of the #ResistMarch, the second largest march for LGBTQ rights. And he has spoken at VidCon, SDCC, Playlist Live and the White House (Obama).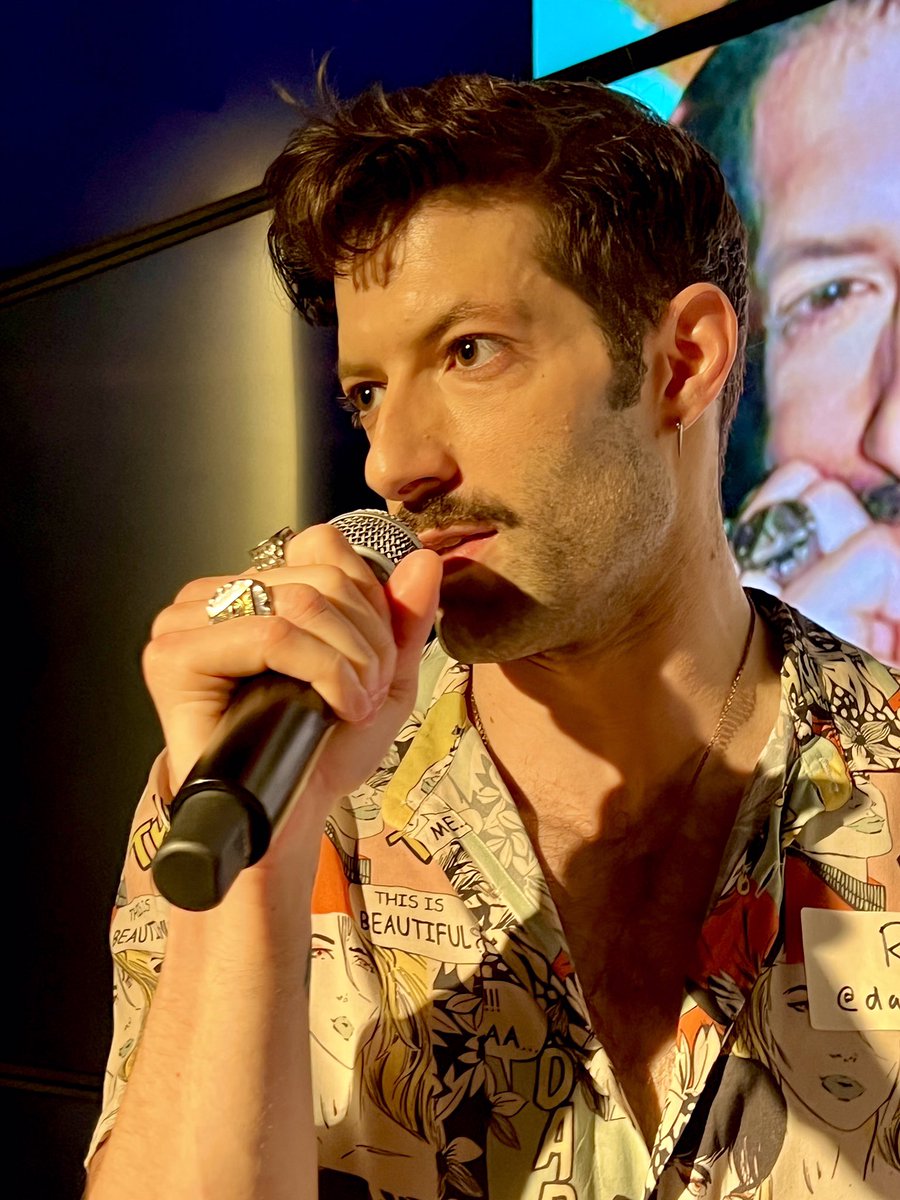 Emile Ennis Jr. is a TV/digital host and celebrity influencer who grew his following thru his hosting shows like Amazon Live, Clevver News or FOX The Real, and events like the Golden Globes. At his followers request, he started to add more personal content like personal fitness content. He is getting married soon, and has been sharing his wedding plans with his followers. He plans to create a video of his upcoming wedding to share with followers.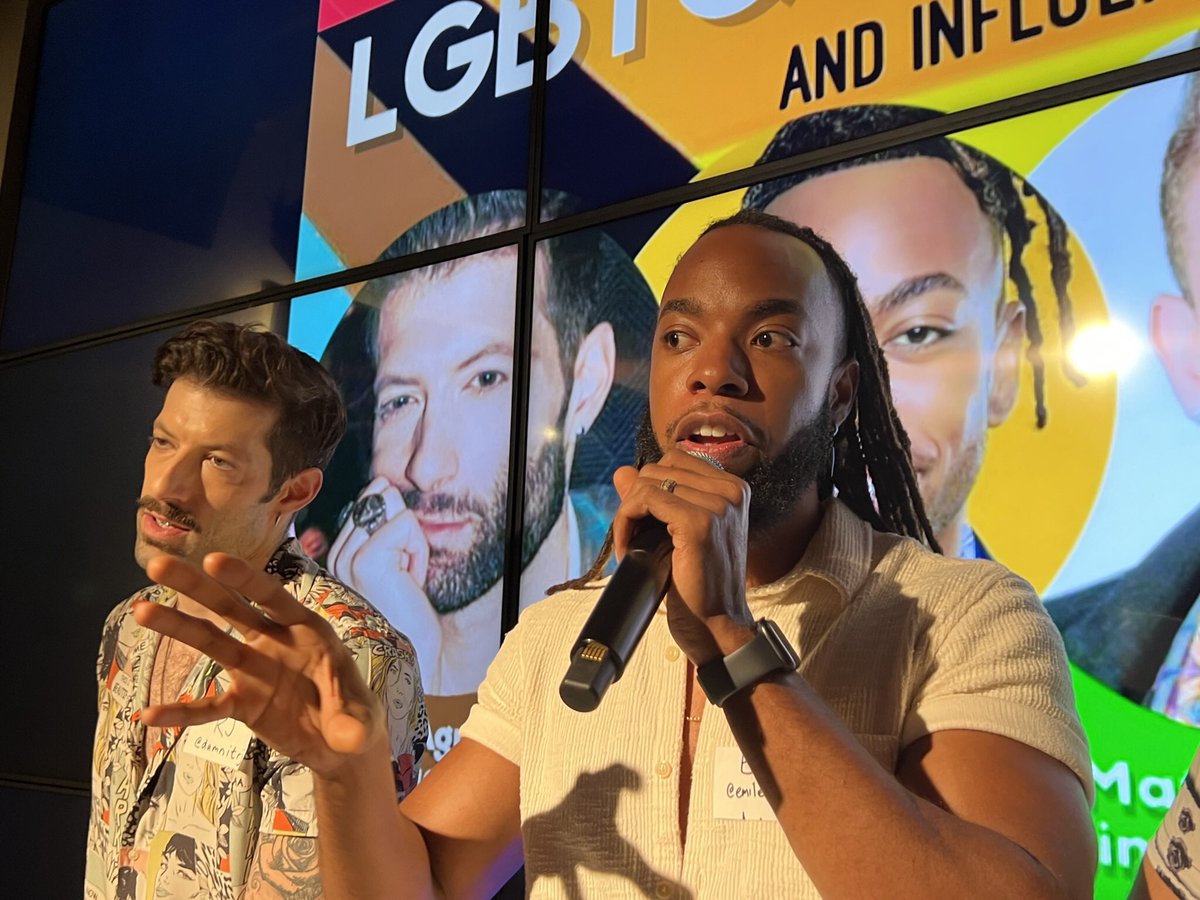 Matthew James is a singer songwriter who writes songs connecting to personal emotions or issues. "It's not what you post, it's why you post it," said singer songwriter Matthew James. He said when he first moved to LA, he wrote a song about suicide prevention, as suicide indexes as a higher cause of death in LGBTQ+ populations. His song was used in suicide prevention campaigns. Listeners have said that his song has helped save their lives.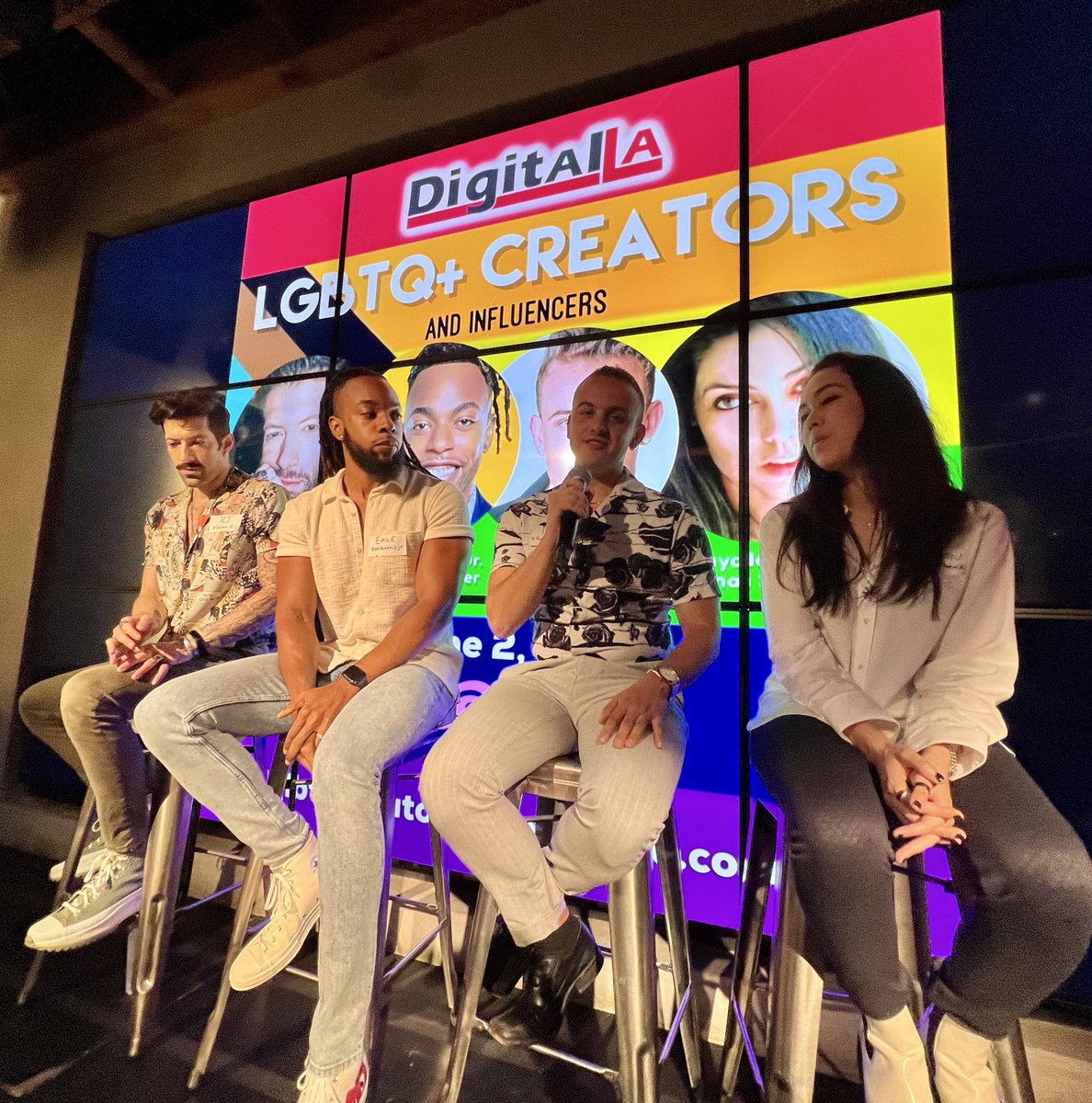 Kayden Phoenix is a filmmaker and comics creator, who realized that queer Latina characters were underrepresented in both film and comic books, so she wanted to do something about it. She has created films starring queer Latinos. And the created the first Latina superhero team, @LatinaSuperheroes. Each member of the team has a origin story and background that connects to the Latina experience, such as immigration, etc.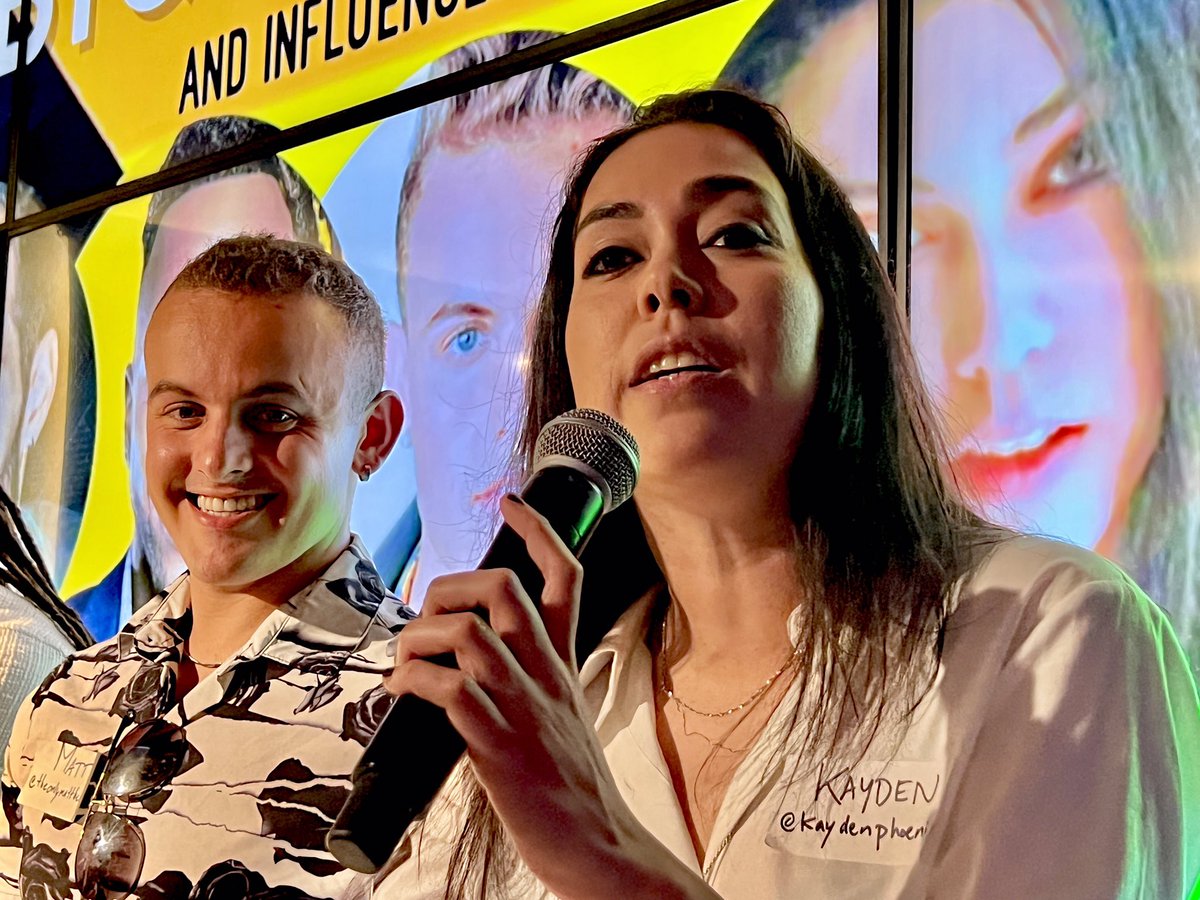 Pick Platforms. Creators said to engage on platforms where your audience is, depending the type of content you create. Most of the speakers are on Instagram, with photos, stories and reels reaching most of their audiences. RJ Aguiar said he's had rapid success on TikTok, growing his TikTok to nearly 1 million followers since January. This reflects TikTok's rapid growth over pandemic, thanks to its For You page for discovery and accurate algorithm.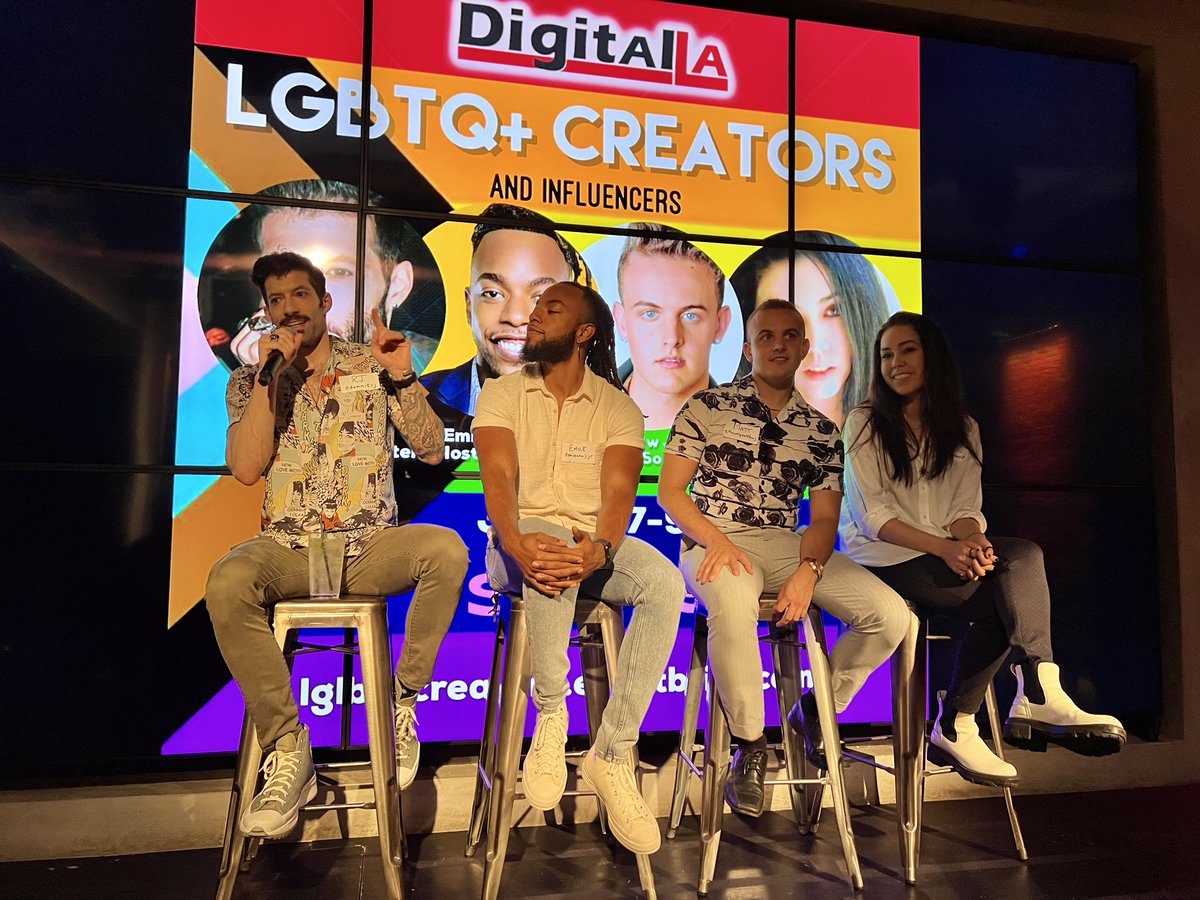 Engage Followers. Creators said its important to engage with fans – try to like comments, reply to some to show followers you're engaging. Some speakers said they tend to ignore or delete haters, because no one has time for that negativity. Occasionally, depending on topic, Emile said he does share a negative comment on his Instagram stories, and his loyal supportive followers defend him by comment-back on the offensive person's account. He said posting some occasional biased comments is a reminder that there is still work that needs to be done.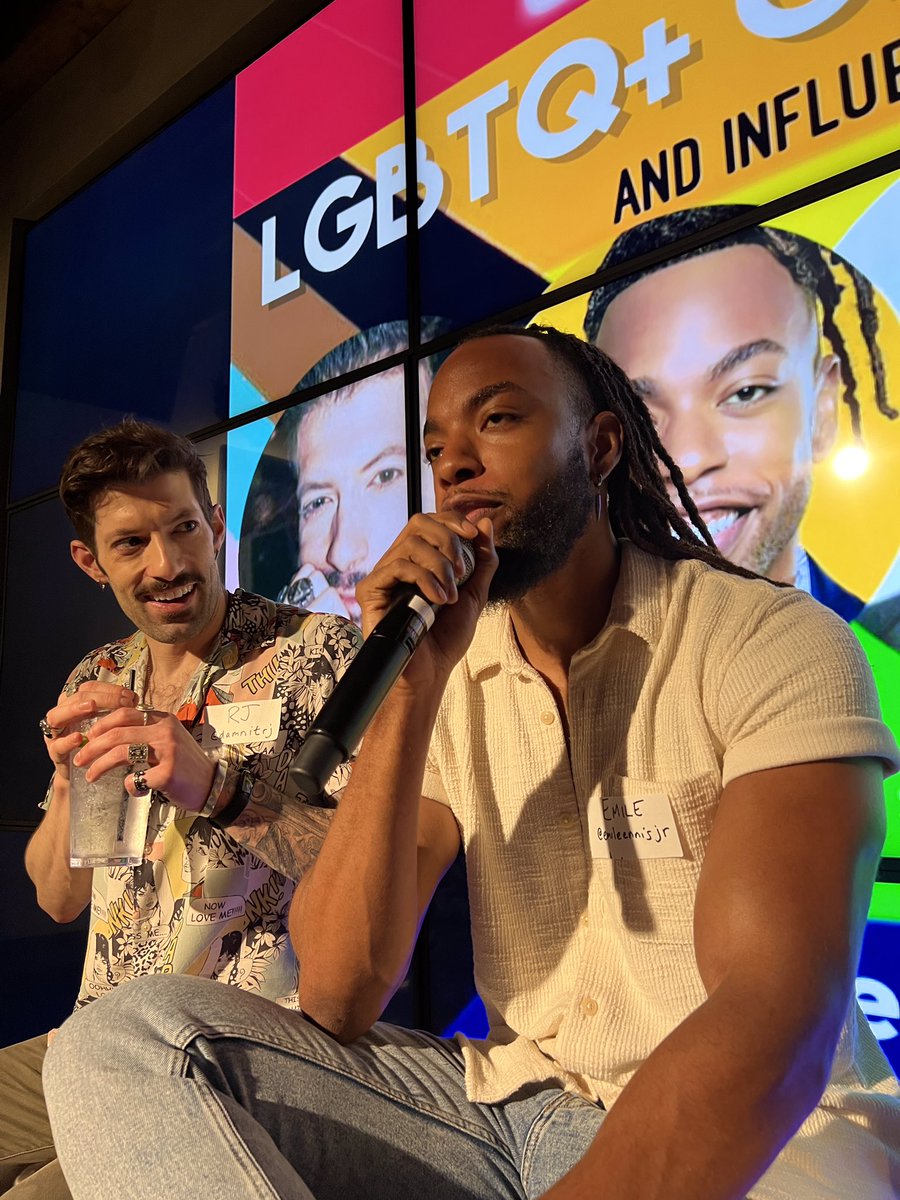 Making a Difference. Speakers shared several stories how their followers have reached out to them and too them their stories inspire them, help them come out, feel normal, and even saved their lives. If a social media post can help even just one person, it's well worth it, speakers agreed.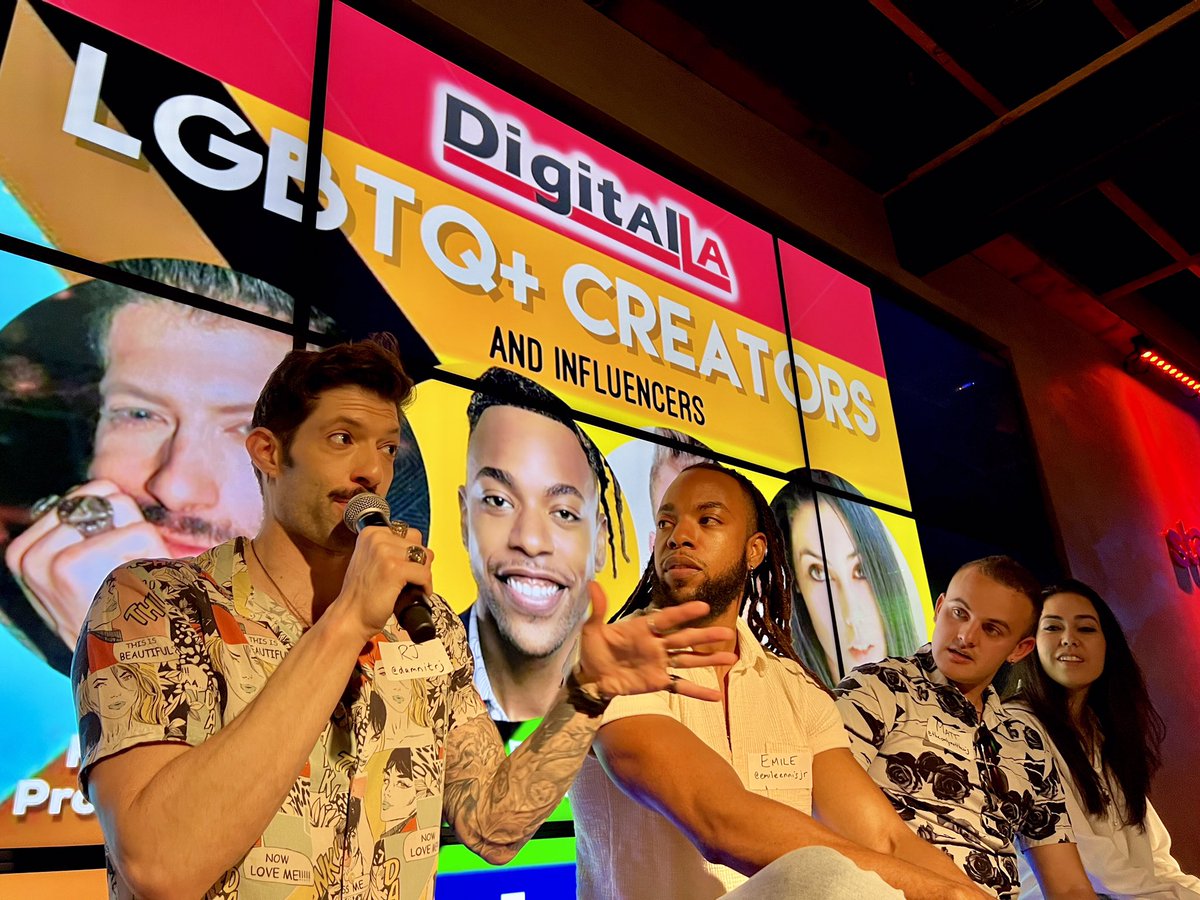 Thanks to our Speakers!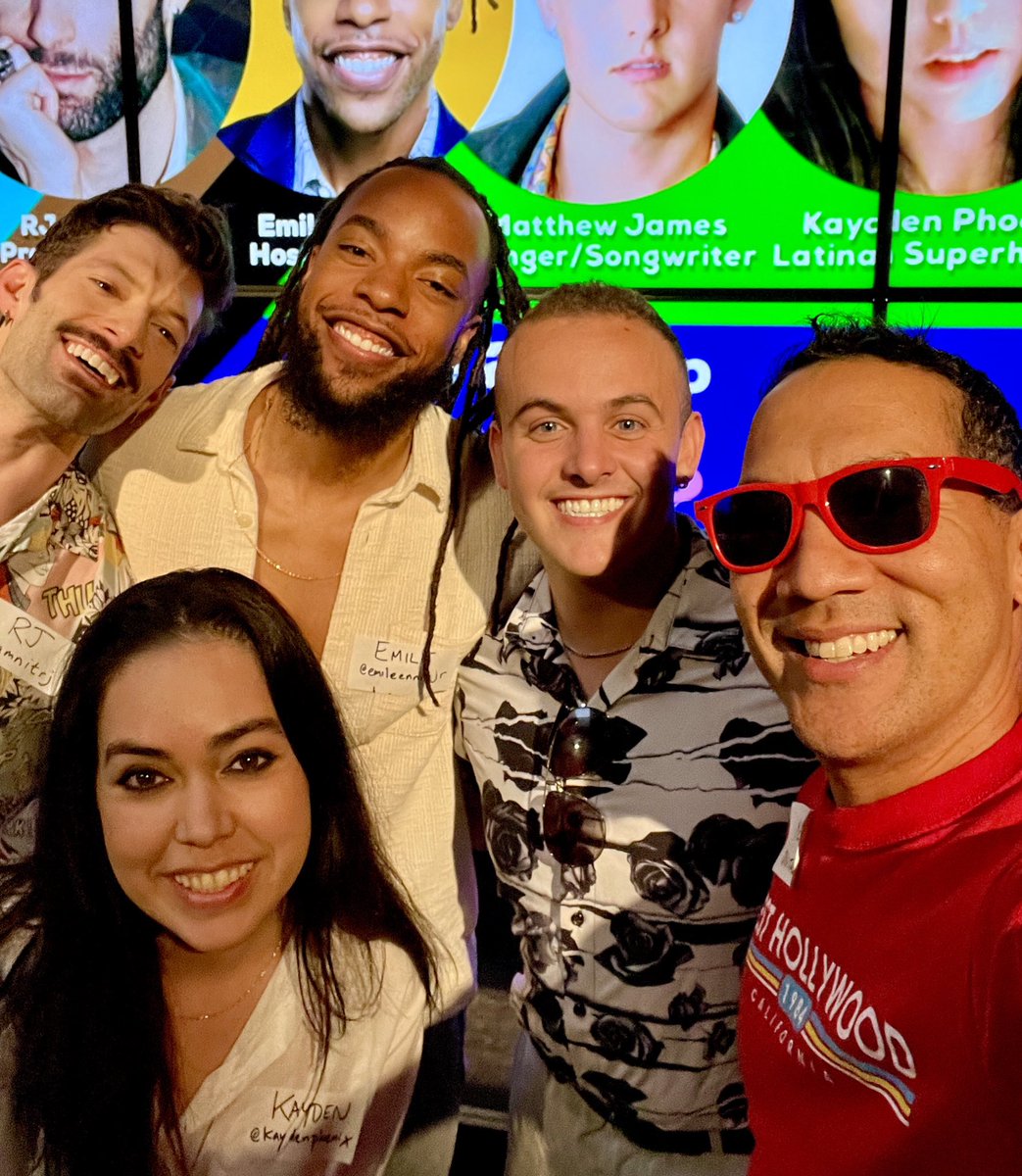 – RJ Aguiar. Producer, writer, performer, advocate, creator/host of BrainJolt's Quick Question, digital veteran. R.J. became popualar with his YouTube channels "shep689" and "TheNotAdam", and has since produced content for Buzzfeed, Blossom, What's Trending, and Flama. His work has also been featured in The Huffington Post, UPWORTHY, New Media Rockstars, The Advocate, The Washington Blade, and more. He's also acted in films such as Something Like Summer, Kiss Me Kill Me, Such Good People. As an activist, Aguiar has done work The Trevor Project, The Human Rights Campaign, GLAAD, BiNet USA, The DIGDEEP Right to Water Project, Planned Parenthood, The UN Foundation, Young Invincibles, Full Frontal Freedom, the Surgeon General, the U.S. Department of Health and Human Services, and The White House (more specifically the Obama administration). He's worked extensively to make advancements in a number of causes, including Bi and LGBTQ rights, healthcare reform, women's rights, gun control, racial and ethnic equality, and social justice. He was also a founding committee member and ran social media for the #ResistMarch, which was the second largest LGBTQ+ march in history. As a speaker, Aguiar has given talks on topics ranging from Bi and LGBTQ Advocacy to mental health to the evolution of media and identity in the digital age. In addition to speaking at many schools and universities, he has also spoken at a number of prominent forums and conferences including San Diego ComicCon International, VidCon, Playlist Live, and The White House. IG @damnitrj
– Emile Ennis Jr. is a TV & digital host, live event emcee, fitness/travel influencer & a proud member of the LGBTQ+ community. As one of the previous lead hosts/producers for Clevver News (over 4.5 million subscribers), Emile's entertainment stories & celebrity interviews have been viewed more than 100 million times globally. He's the host of "Steals On The Real" on FOX's Emmy-Winning talk show "The Real"! He recently was one of the co-hosts for the official 2021 HFPA Presents: Golden Globes Countdown LIVE, viewed by nearly 3 million viewers LIVE on Twitter & broadcast in over 145 countries. He's one of the regular hosts for Amazon Live. IG @emileennisjr
– Matthew James is a Los Angeles based Singer/Songwriter, Producer, Film Composer, Director and LGBTQ+ Activist. Since his release of "Right Now" (the LGBTQ+ Suicide Awareness Anthem) back in 2019, Matthew James music has raised nearly $75k in donations towards LGBTQ+ organizations across the United States. Since then he has had various projects reach #12 in the UK Commercial Pop/Club Music Charts. 

Matthew's content lead him into working on various projects tied to artists such as Debra Cox, Rihanna, Moto Blanco & NeYo, in addition to working with several organizations such as Universal Studios, Amazon, West Coast Singers (LGBTQ+ Chorus of Los Angeles), & the "Hate in Any Form is Wrong" campaign (lead by Esera Tualo – one of the pioneers of LGBTQ+ Football Players in the NFL). IG: @theonlymatthewj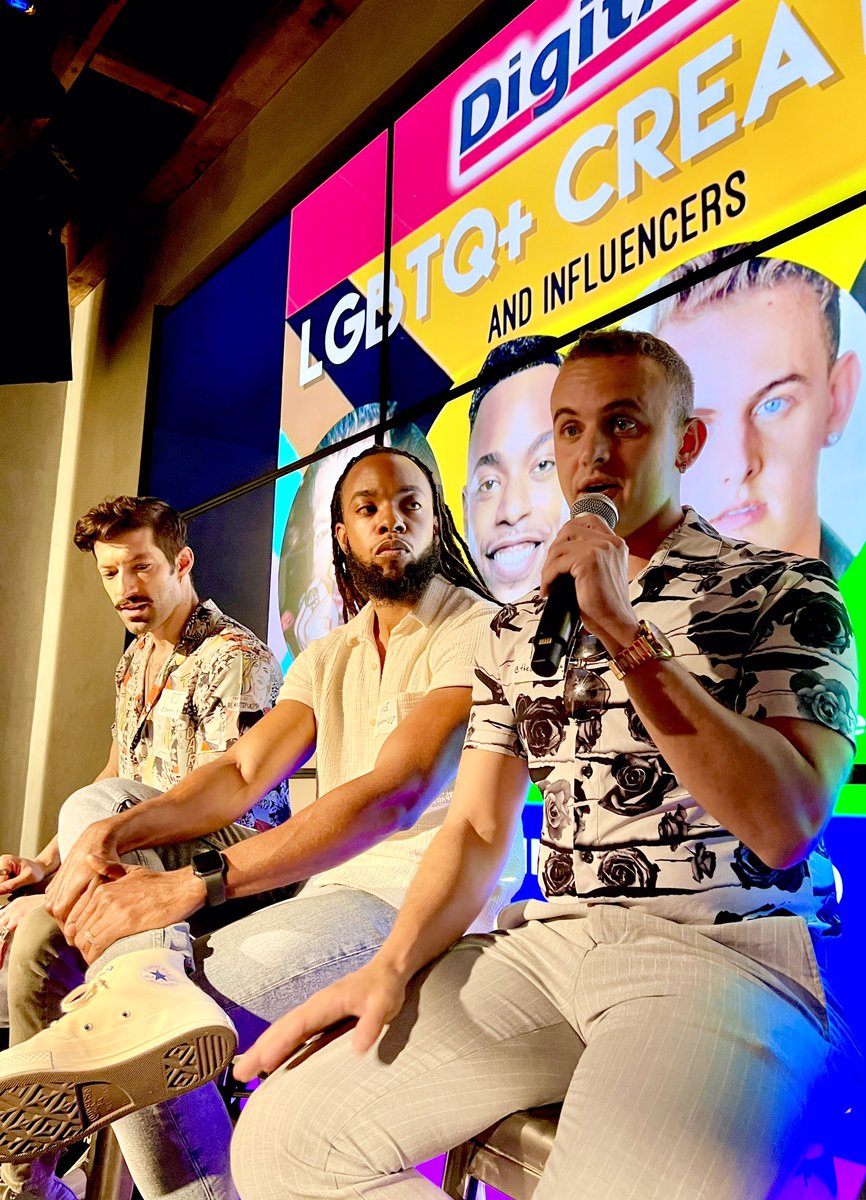 – Kayden Phoenix is a queer Chicana writer and director from Boyle Heights, California. She is a huge advocate for diversity both in front and behind the camera in film and comics. Her latest short, Penance, went to the Oscar-Qualifying film festival, Cinequest; won Best LGBTQ award for LA Film Awards; got nominated for Best Director and won "Love is Love" Best Film award at Queen Palms International. Penance was purchased from Gun Powder & Sky's horror platform, Alter, which boasts over 3 million subscribers. She has created Latina Superheroes comics. IG @kaydenphoenix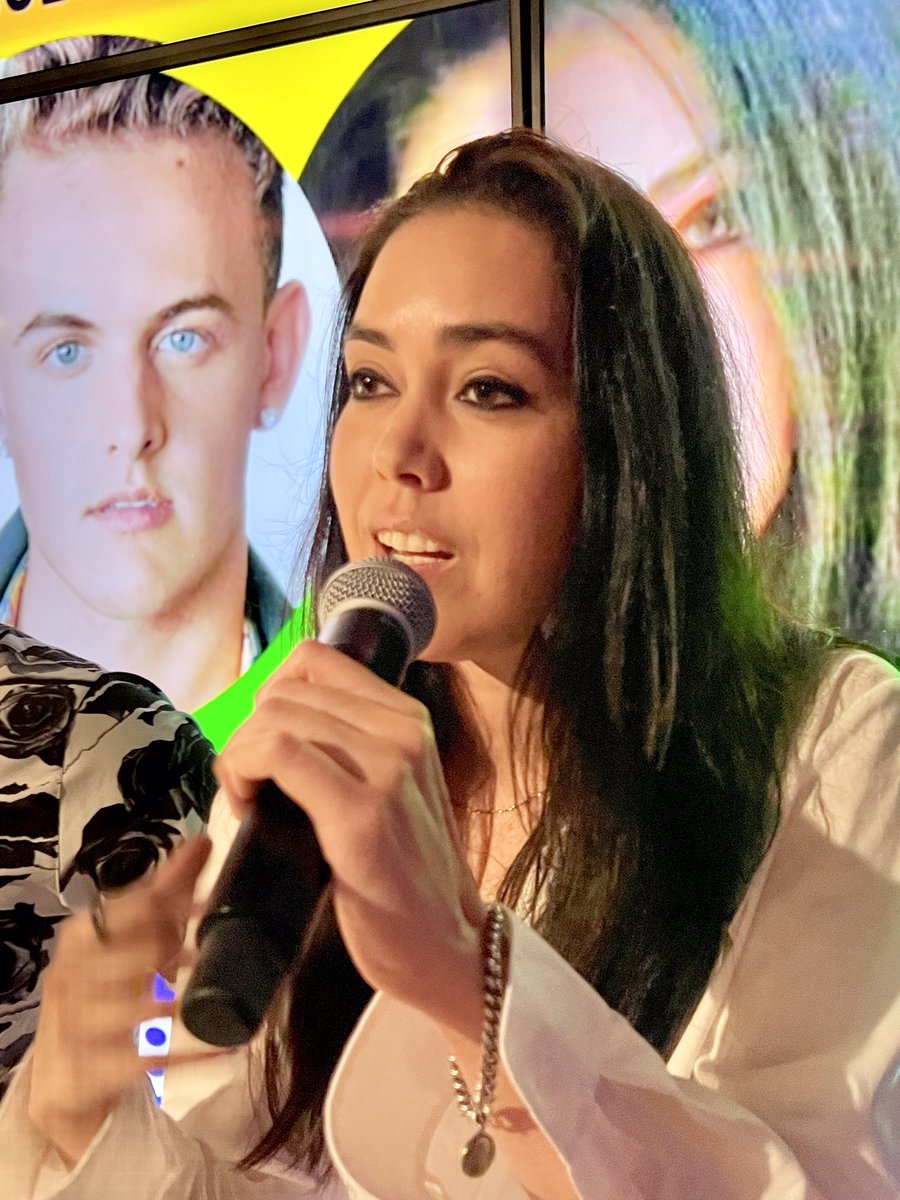 Thanks to STACHE, a new restaurant lounge in West Hollywood know for its community events including Drink and Draw, drag shows, DJs and more. IG @stacheweho celebrates its new menu including vegan and non-vegan menu items. Try Stache's limited time happy hour specials weekdays 5-7p
$5: fries and stache blonde ale (Beer)
$8: Margaritas, Palomas, Moscow Mules, Whiskey Stache, and Wine
$10: Vodka or Gin Martini, Crispy Chicken Sandwich, Calamari, Banh Mi Fries
Stache Weho also is hosting several events this Fri-Sun for WeHo Pride weekend; see schedule.