Tom Hiddleston's Loki revealed he is bisexual in the third episode of his Disney+ series, the first MCU lead character to do so on screen, during June Pride Month.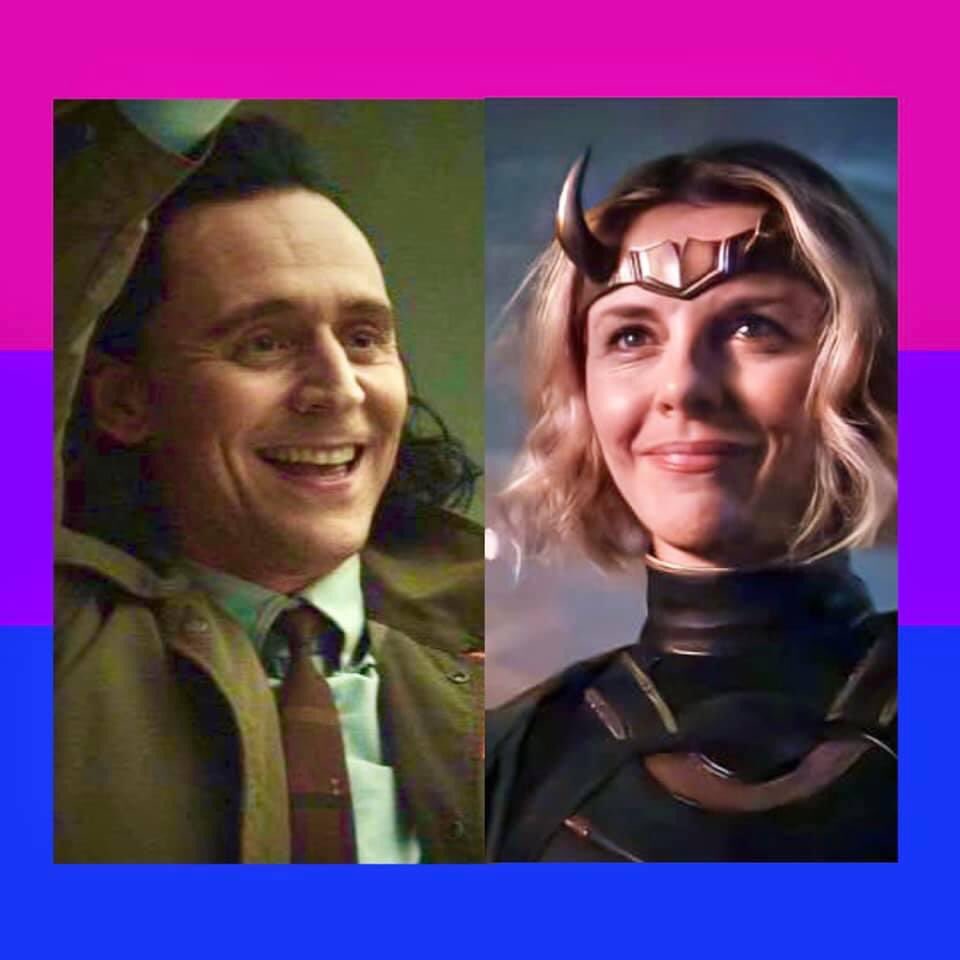 In a conversation with Slyvie, a variant version of himself, about his love life, she asks him:
Sylvie: Must've would be princesses. Or perhaps, a prince.
Loki: A bit of both. I suspect the same as you.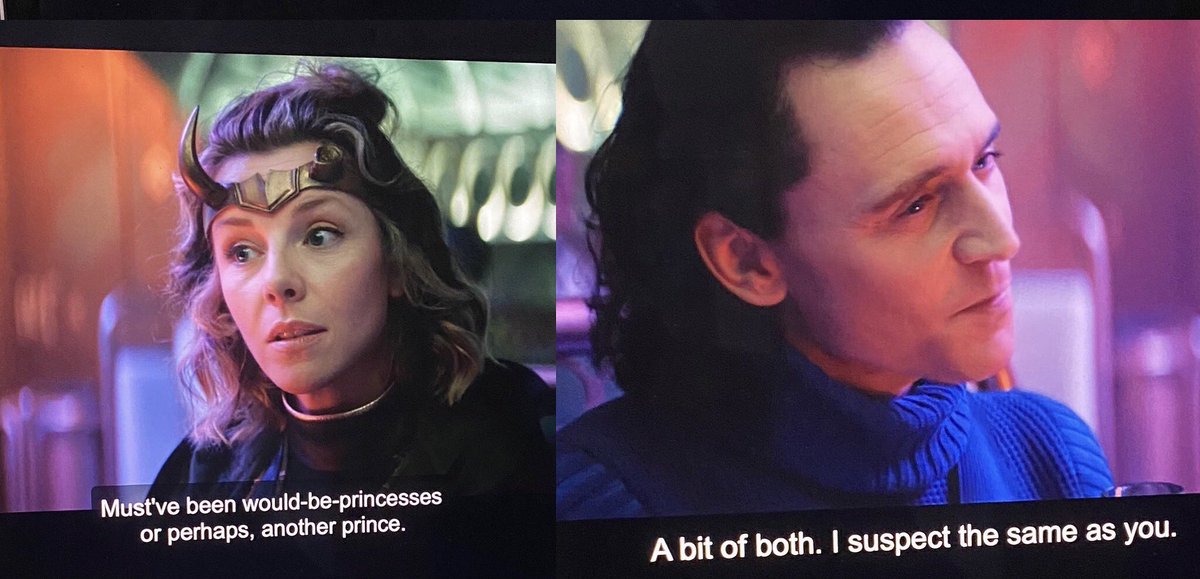 Loki's revelation is significant in that on-screen LGBTQ lead character representation is important for people to be seen on screen.
And while there have been hints of LGBTQ lead characters or intentions, like Valkyrie in Thor: Ragnarok, they haven't been confirmed on or off screen. One of the Russo directors did play a gay character in Captain America's support group scene, but that he was not a lead nor supporting character.
Shortly after the episode aired, Loki director Kate Herron confirmed it with a tweet, saying "From the moment I joined @LokiOfficial, it was very important to me, and my goal, to acknowledge Loki was bisexual. It is a part of who he is…My heart is so full, to say that this is now Canon in #MCU #Loki"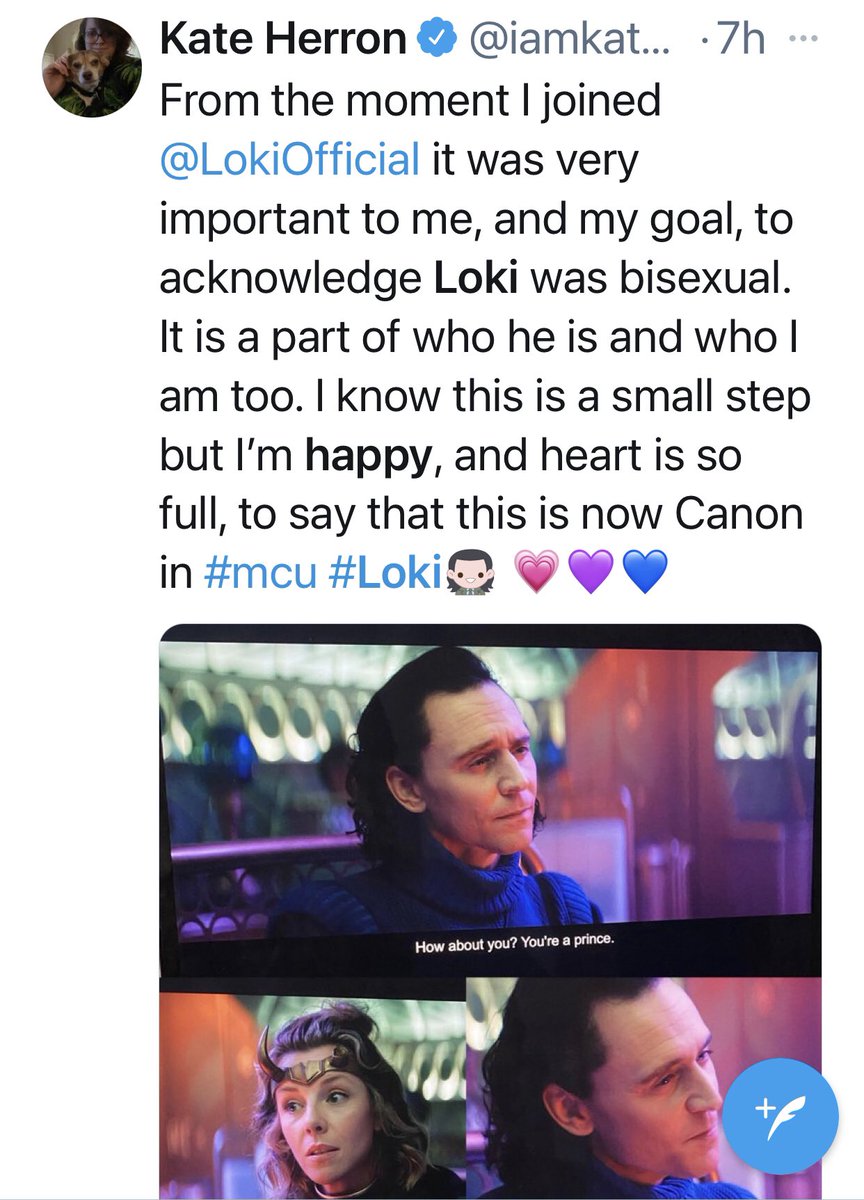 Loki's bisexuality follows the source material: Loki has been bisexual in the comic books since 2013. In mythology, Loki is pansexual.
And it's significant Loki and this episode were released in June, which is Pride Month. Pixar also released Luca in June, which many have pointed out has gay metaphors and themes.
Sylvie is likely also bi.
The colors in Episode 3 and especially the reveal scene are awash lavender-purple, the same color representing bisexuality in the Bisexual flag.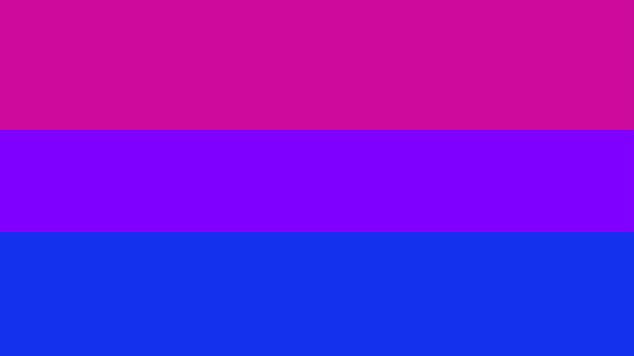 It's significant that both Loki's reveal on Disney+ streaming services, and quick confirmation by the director on Twitter both happened on digital platforms, rejecting digital and social media allowing more voices and stories to be told.
This is the first in what should be a landmark year for LGBTQ representation in Marvel Cinematic Universe films, which has been woefully absent. In Eternals releasing in November, Brian Tyree Henry character is gay. In Thor: Love and Thunder releasing May 2022, Valkyrie becomes King of Asgard, who is looking for a Queen.