The Macy's Parade returned with full crowds in the streets of New York City on a blue-sky day. Shout out to our top fave character floats, especially digital characters from movies, TV, streaming, games, and YouTube: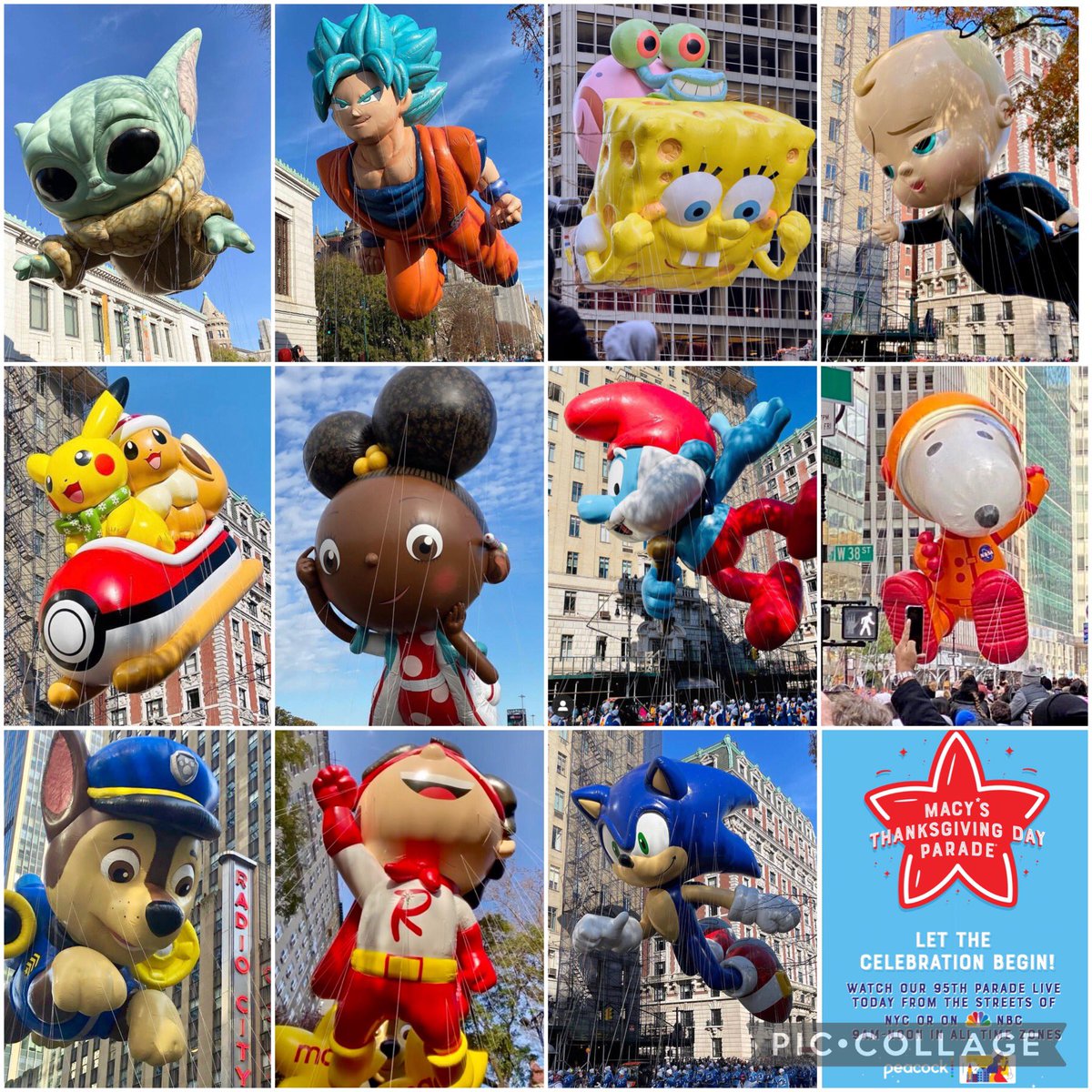 Baby Yoda / Grogu
Grogu soars in the sky with his adorable little healing hand. We will take this as canon that he can totally fly.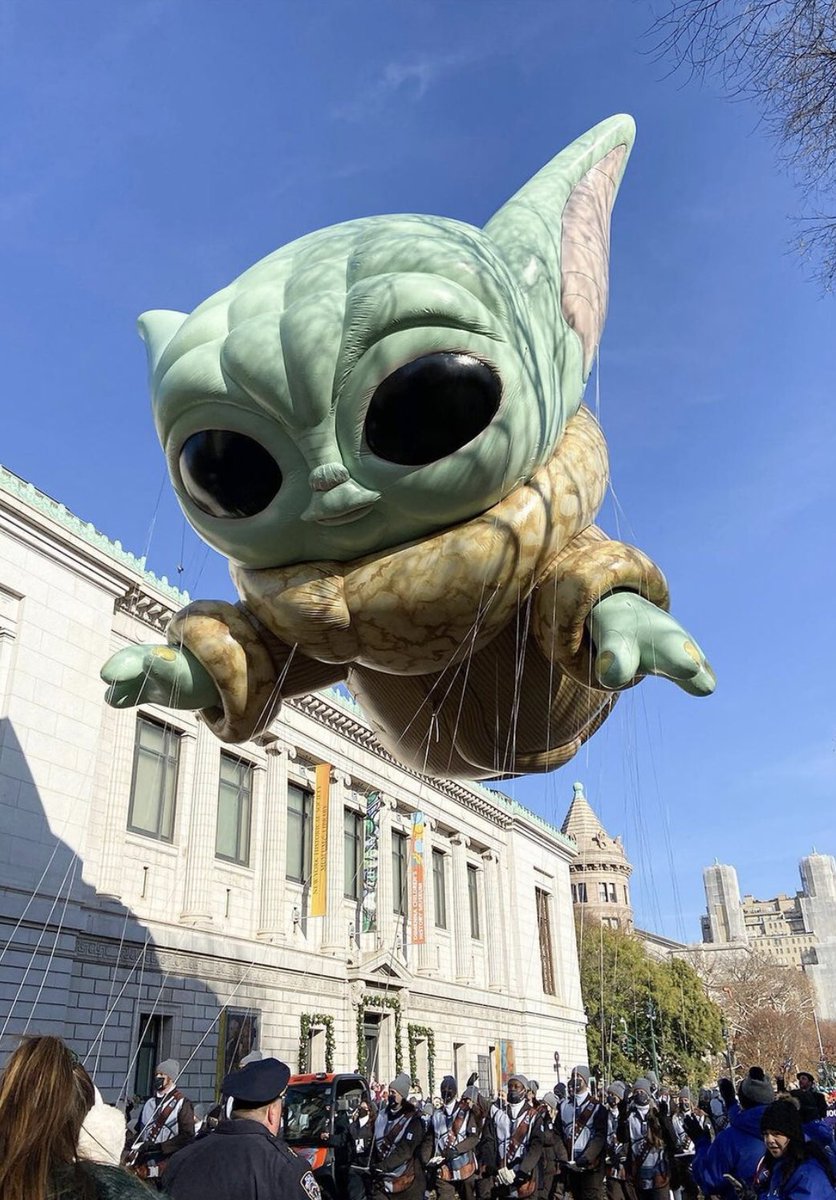 Pikachu and Eevee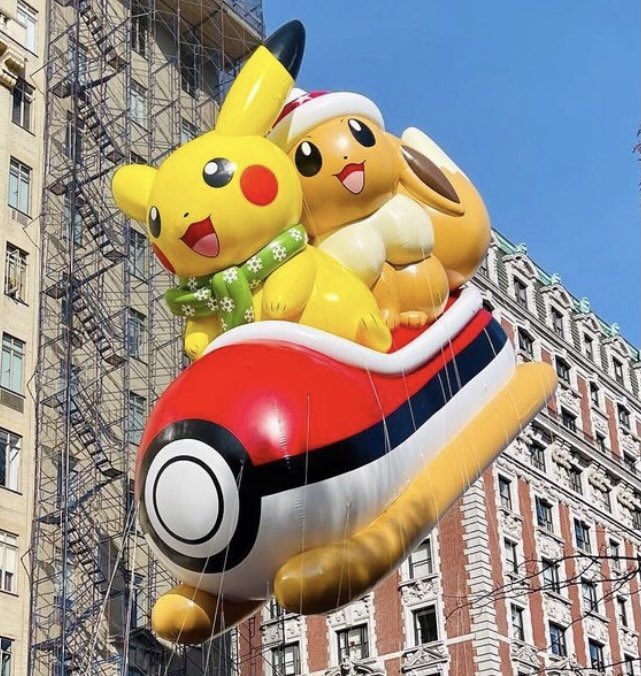 The most popular Pokemon Pikachu and Eevee ride an adorable sleigh bringing Pokeballs no doubt. Pokemon Go perfect game tie-in opportunity if you could catch these versions of Pikachu and Eevee in the game today as special event Pokemon. Pokemon Go increased usage during pandemic as its gamification of walking when gyms were closed.
Goku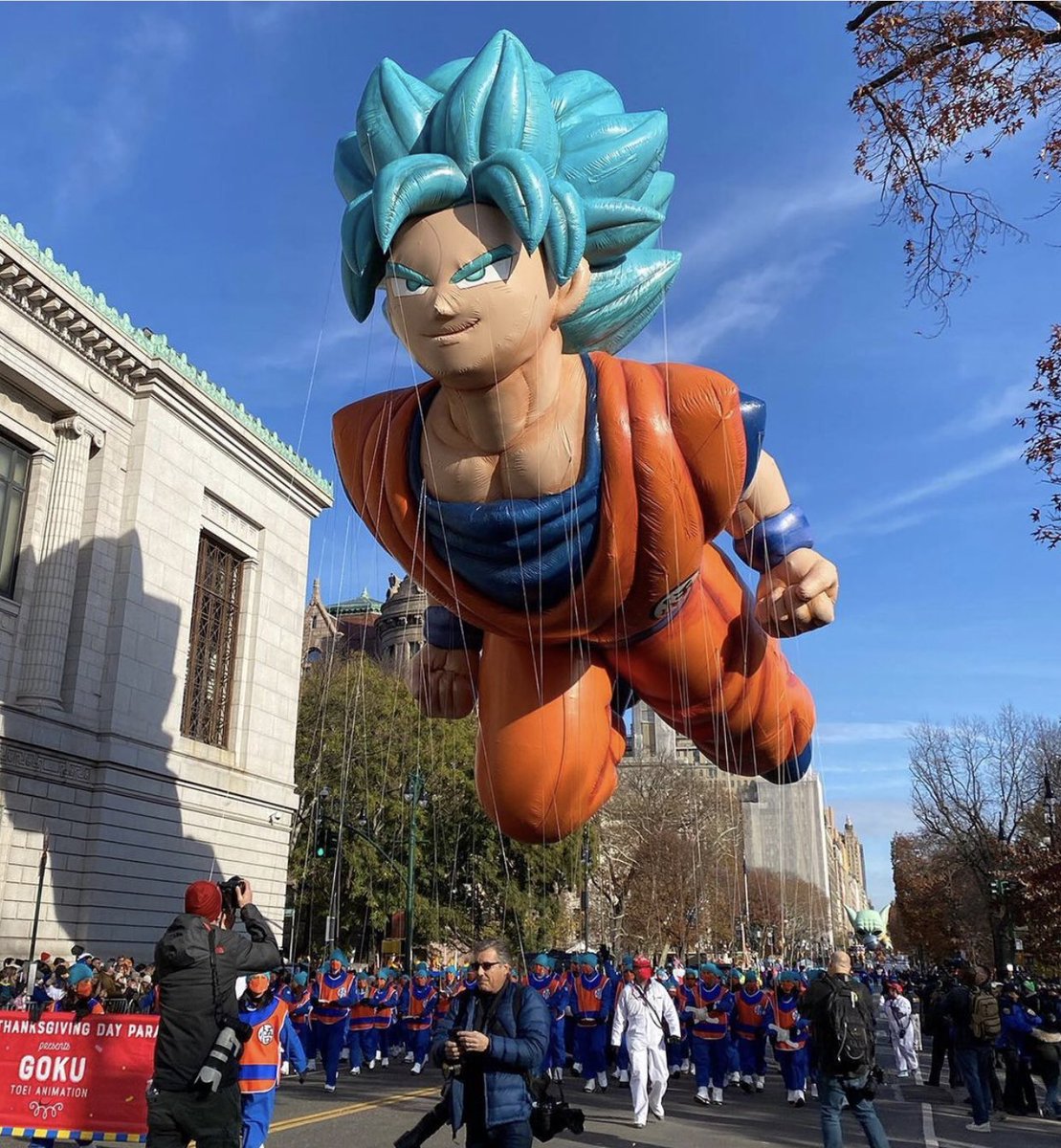 After making a strong presence at the New York Comic Con show floor's Dragonball Z booth, Goku is back again in New York at the parade. If only he could super-saiyan, just sayin'! The Dragonball Z movie "Dragonball Super" will be released in 2022.
Ryan's World / Red Titan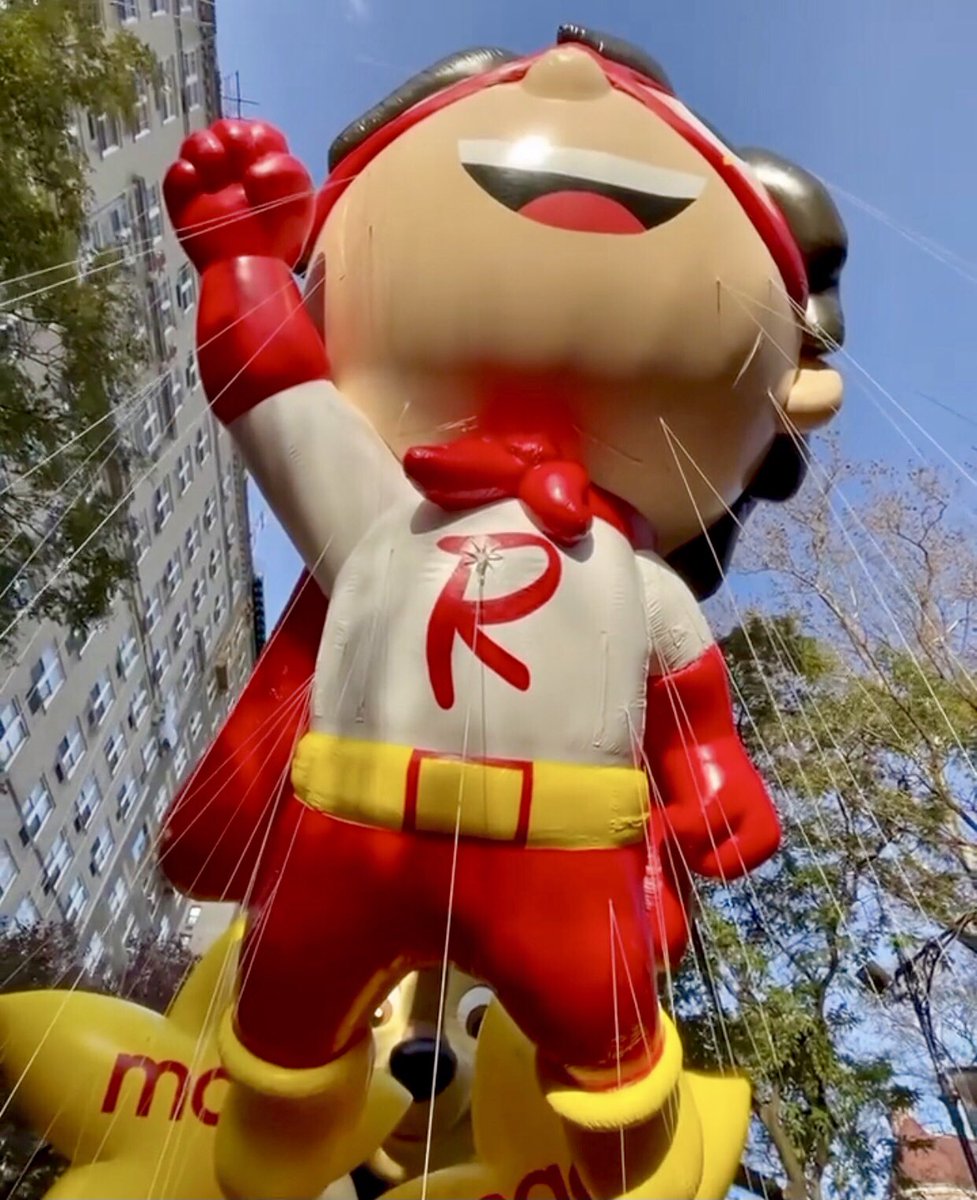 Ryan's World superhero alter ego Red Titan flies overhead in his debut first Macy's Parade appearance. Ryan's World is one of the most popular kids video channels, starring young Ryan Kaji and his parents with home antics, unboxing videos, and more. Ryan's World is nominated for Streamy Awards this year. This is screenshot from a Instagram video from Chris Williams, founder of LA based Pocket.watch. Pocket.watch's exclusive partnership with Ryan catapulted him from hit YouTube channel, Ryan ToysReview, to a global multi-category force with toys available online, at Target, and more. Red Titan represents as the only Asian-American character in the parade.
SpongeBob Squarepants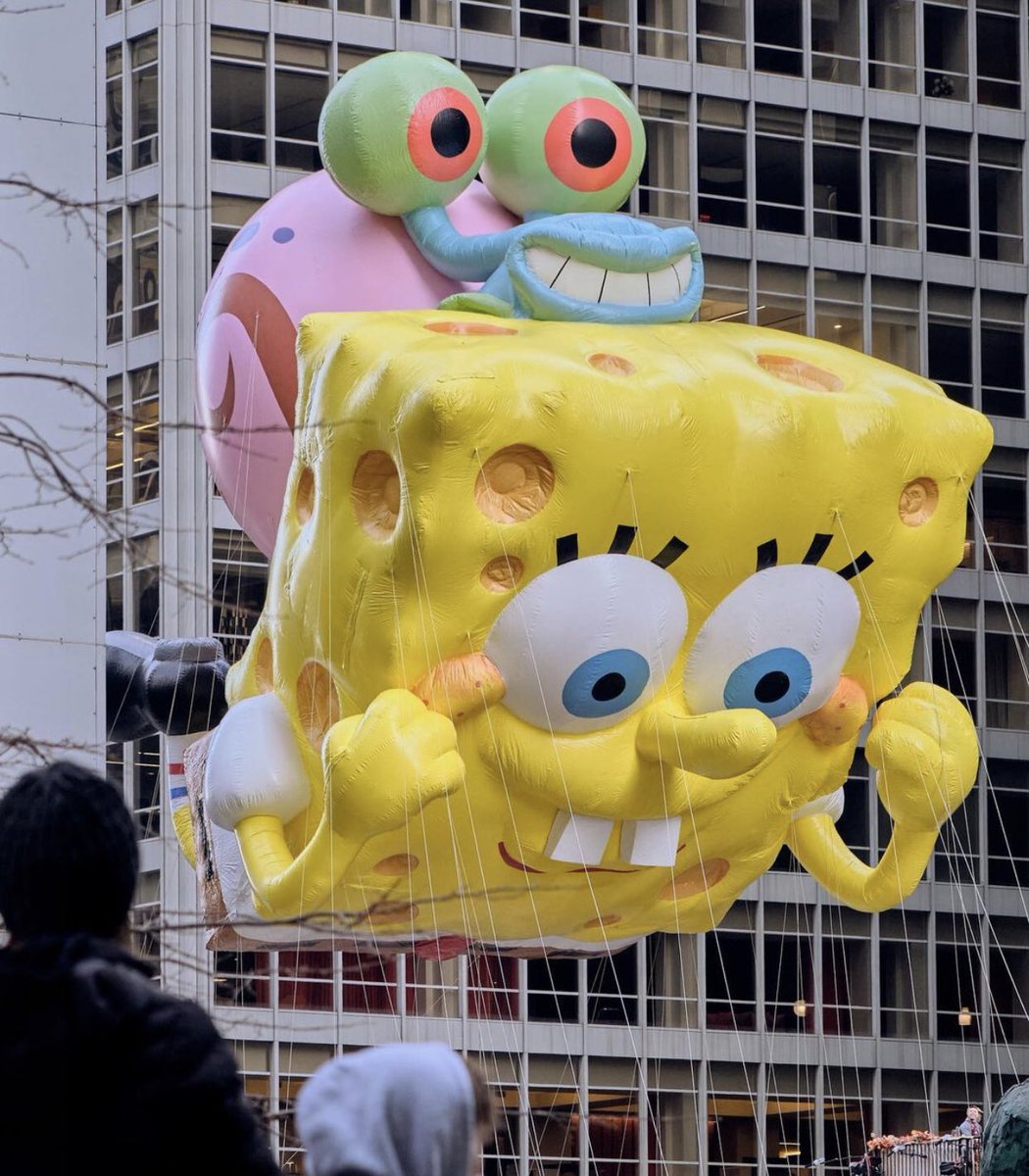 SpongeBob and his snail buddy Gary are up to something for sure! At the World Animation and VFX Summit, the Spongebob creators reflected on the 20+ years of the popular show, which has spawned two spinoffs.
Sonic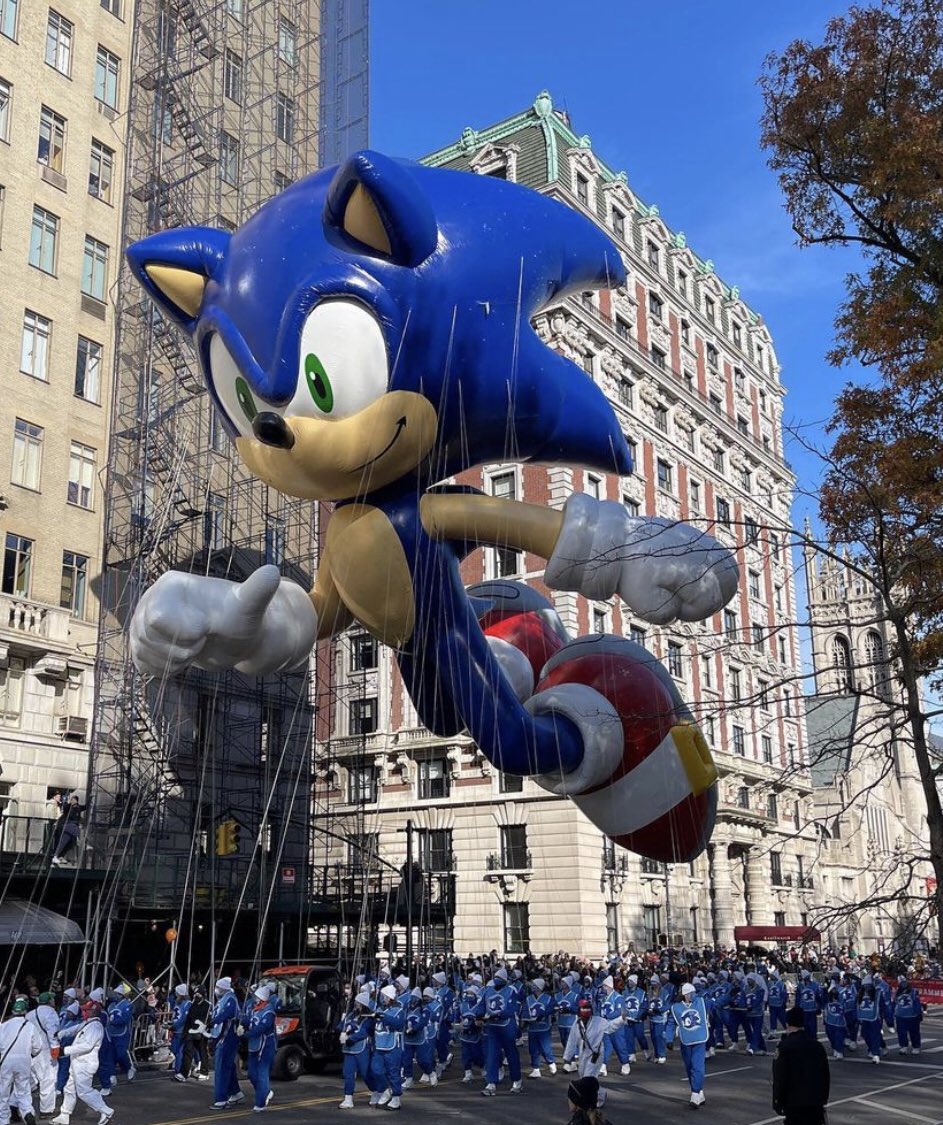 Sonic the Hedgehog runs down the streets, just like he did in his Sonic the Movie starring James Marsden in 2020. It did well, making $306M worldwide.
Chase / Paw Patrol
Chase is on the case, fresh off his starring role PAW Patrol: The Movie, which has made $94M worldwide.
Ada Twist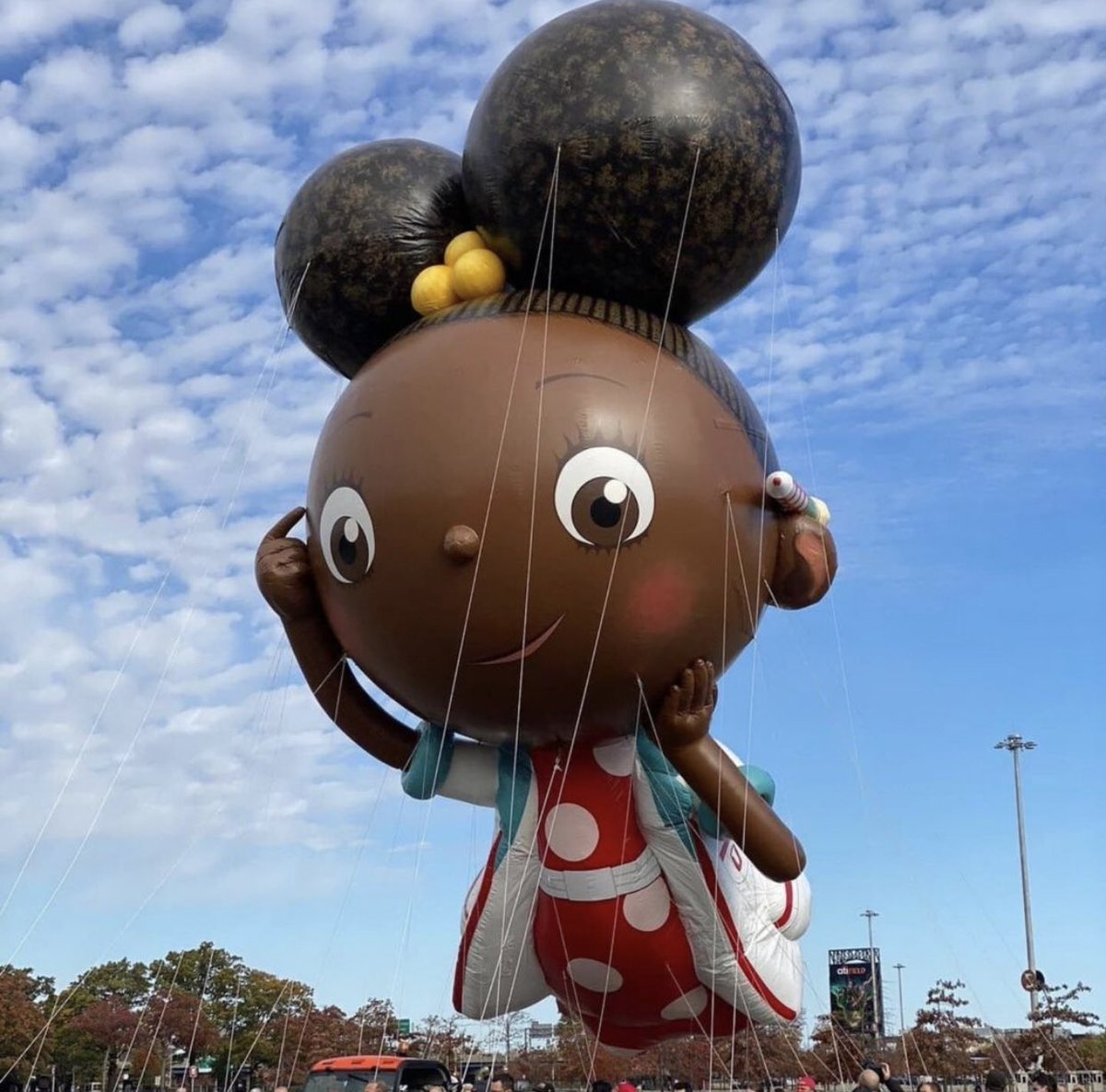 Ada Twist, Scientist, is known from the Netflix animated show, based on the popular book. Ada uses science on her various adventures. Ada is probably the only female and only African-American character in the parade. If not, correct us at @DigitalLA.
Papa Smurf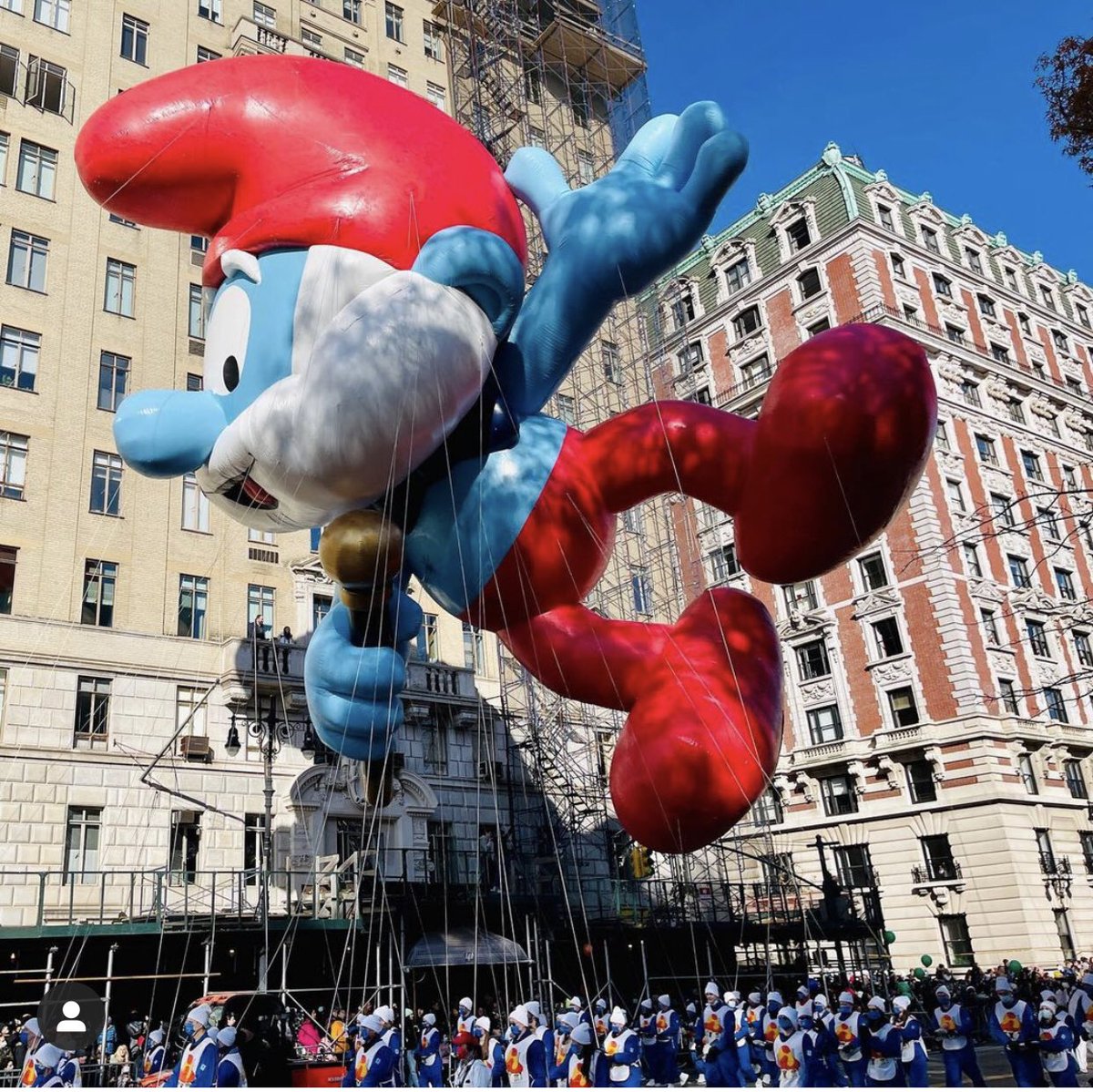 With his red hat and pants, Papa Smurf smurfily matches both the red Christmas holiday vibe, and Mac's red star. He starred in three animated movies by Sony Columbia Pictures: The Smurfs (2011), The Smurfs 2 (2013), and Smurfs: The Lost Village (2017). Fa-la-la la la la-la la laaaa.
Boss Baby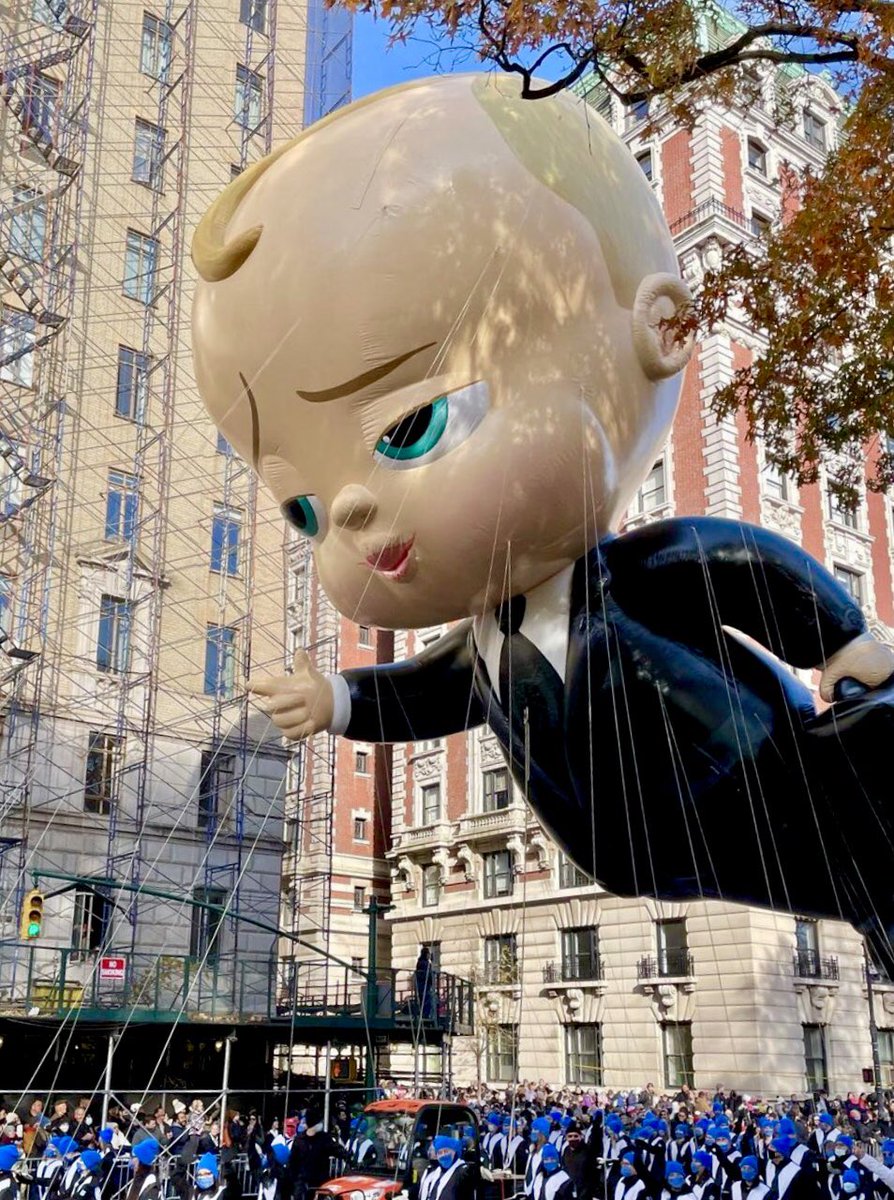 Finger-wagging Boss Baby is back at the parade. He has starred in two movies: Boss Baby (2017) and the recently released Boss Baby: Family Business, which releases July 2021 and has grossed $130M, which would make Boss Baby CEO proud. Boss Baby is produced by DreamWorks Animation. The Boss Baby: Back in Business animated series streams on Netflix.
Snoopy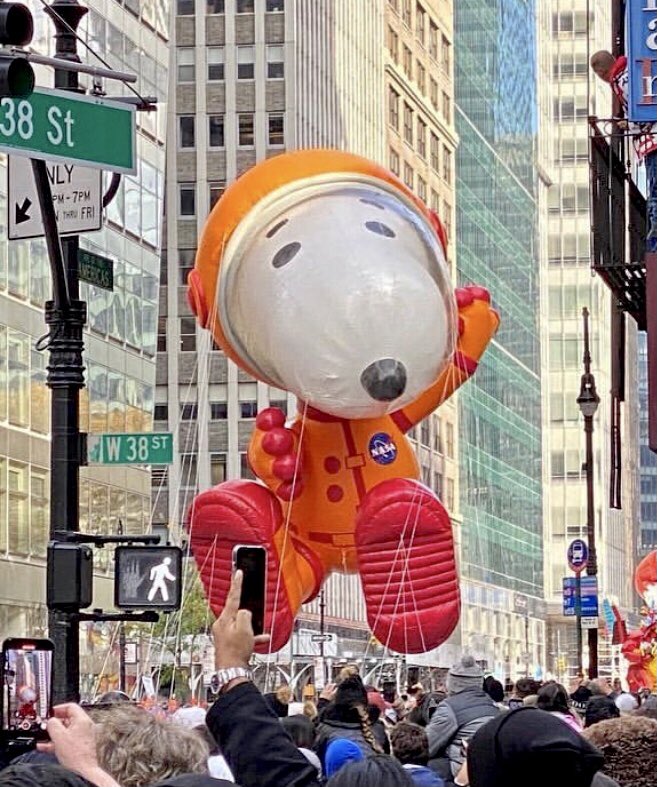 Lovable Snoopy appears in an orange NASA jumpsuit. Snoopy is friends with NASA, helping to encourage flight safety during the Apollo mission. The Silver Snoopy award pin was given to NASA employees and contractors for achievement related to flight safety or mission success. NASA has increased its presence at popular events like comic conventions, to inspire kids and remind them of the importance and coolness of space exploration.
What was your fave float?
Photos Source: Instagram photos from fans along the parade route.