Disney Animation's culture of collaboration and creativity combined with cutting-edge VFX helped make Frozen 2 a sequel success, said filmmakers in a virtual press event for the 'Into the Unknown: Making Frozen 2' documentary series debuting on Disney+ this Friday June 26.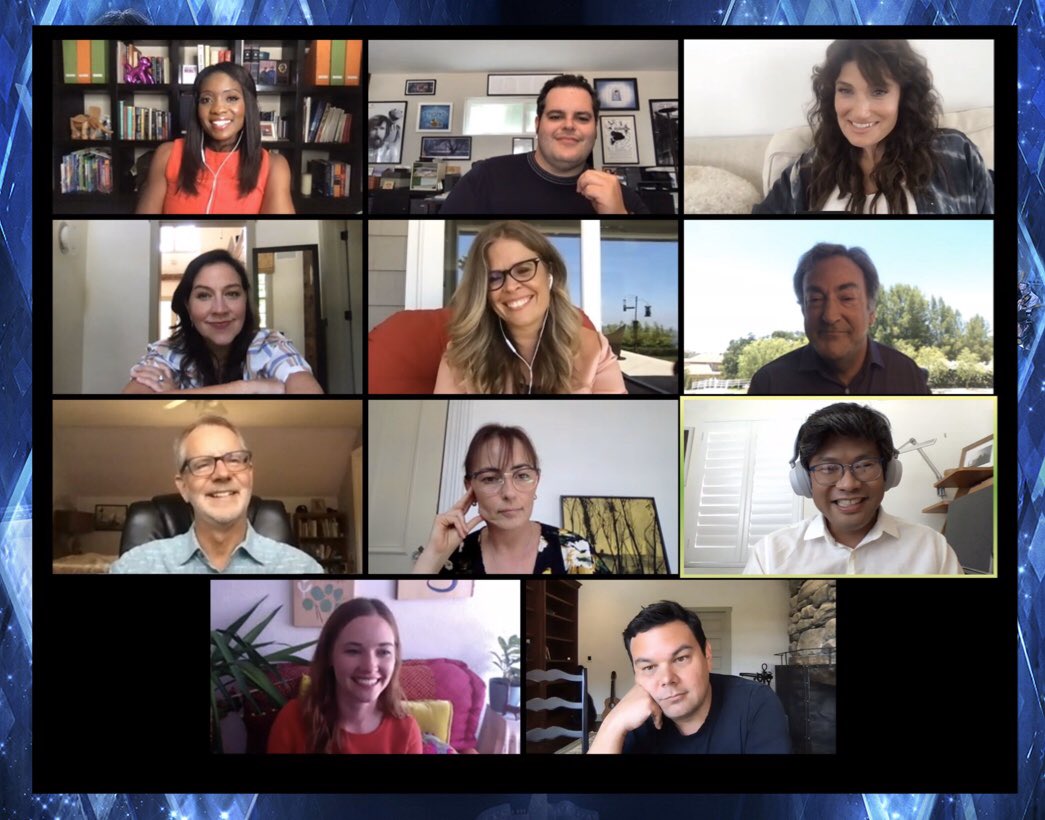 Filmmakers of both Frozen 2 including actors Idina Menzel and Josh Gad; directors Jennifer Lee and Chris Buck, songwriters Kristen Anderson-Lopez and Bobby Lopez, animators, and the director of the documentary discussed working on both Frozen 2 and the documentary series.
One of the key points is the collaborative process in animation, said director Jennifer Lee. She added that a second is that Disney Animation has some of the the most sophisticated technology teams in the world to make the VFX, from water, snow, fire, and ice, to clothing, and other effects.
"What's beautiful is this idea that you're refining something, and you're constantly try to make it better," said actor Josh Gad, who voices fan favorite Olaf. He noted the animation team's attention to details, and little things like a hint of a smile on a characters face. The animators "Don't let any moment go to waste," he said.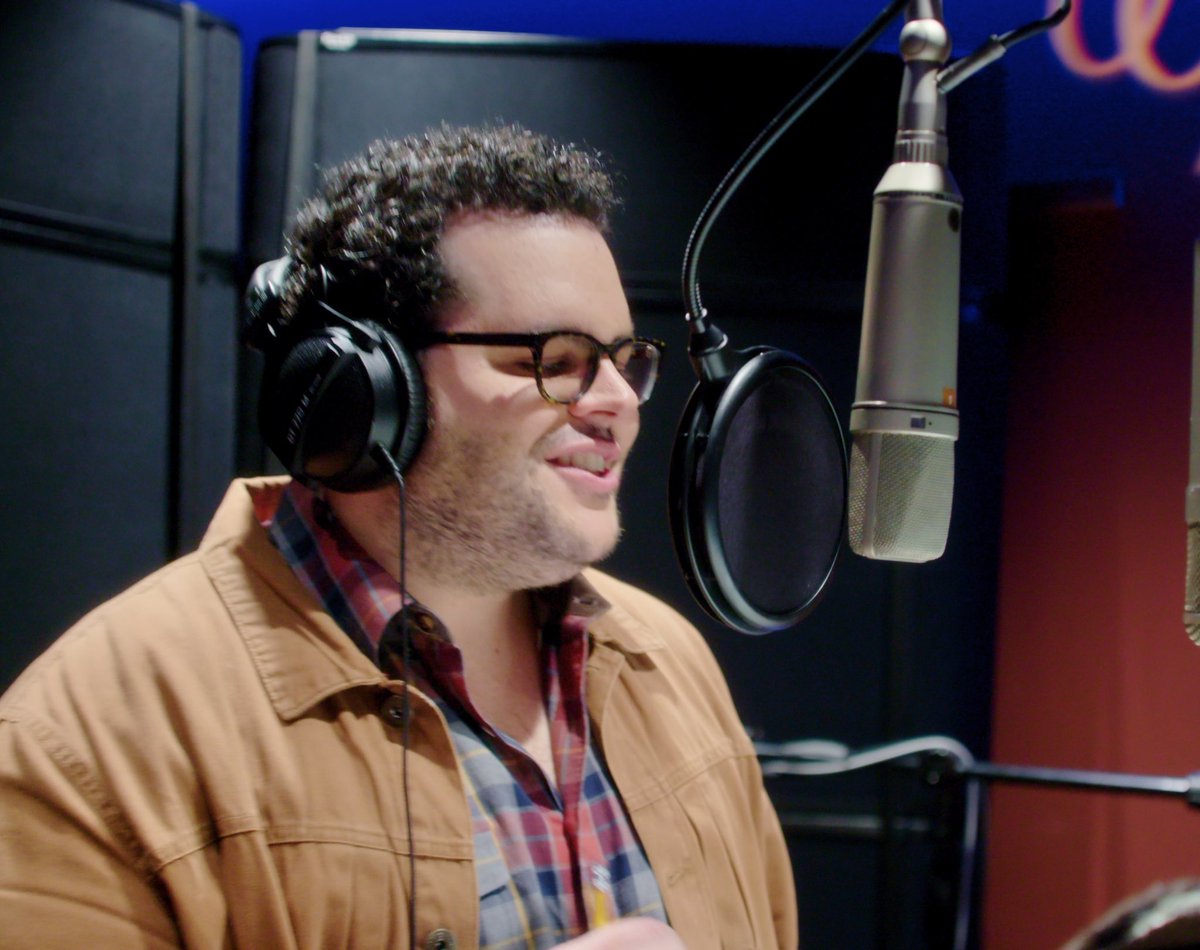 Describing the Disney Animation sign on its Burbank Studios, animator Wayne Unten Jr. said "It says Animation. It should say Collaboration."
Josh also added that some of the themes of Frozen 2 – reconciling with an unpleasant history – have new meaning viewed within the context of current events.
The themes of Frozen 2 have taken on new meaning, Josh Gad said.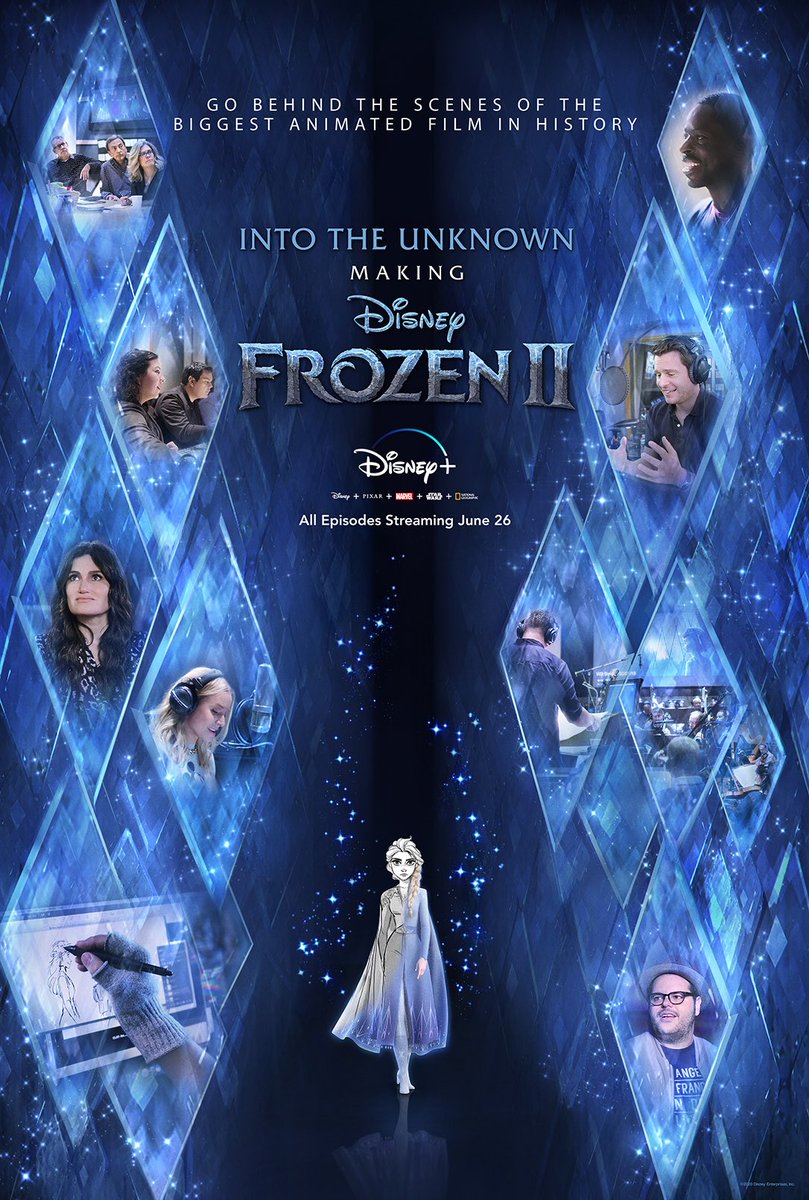 Working on the documentary, the doc team, which didn't know that much about the animation process, just jumped in to be "fly on the wall" in meetings from story to VFX, and to see which stories and themes evolved.
"We wanted to make something different from the typical behind the scenes special," said Megan Harding, director of the docu-series. "It was extraordinary to witness." She said the team shot for 115 days and 1,300 hours of footage.
Megan Harding is with Lincoln Square Productions. She has previously executive produced The Making of Frozen: Return to Arendelle, and Disney: Beyond the Parks.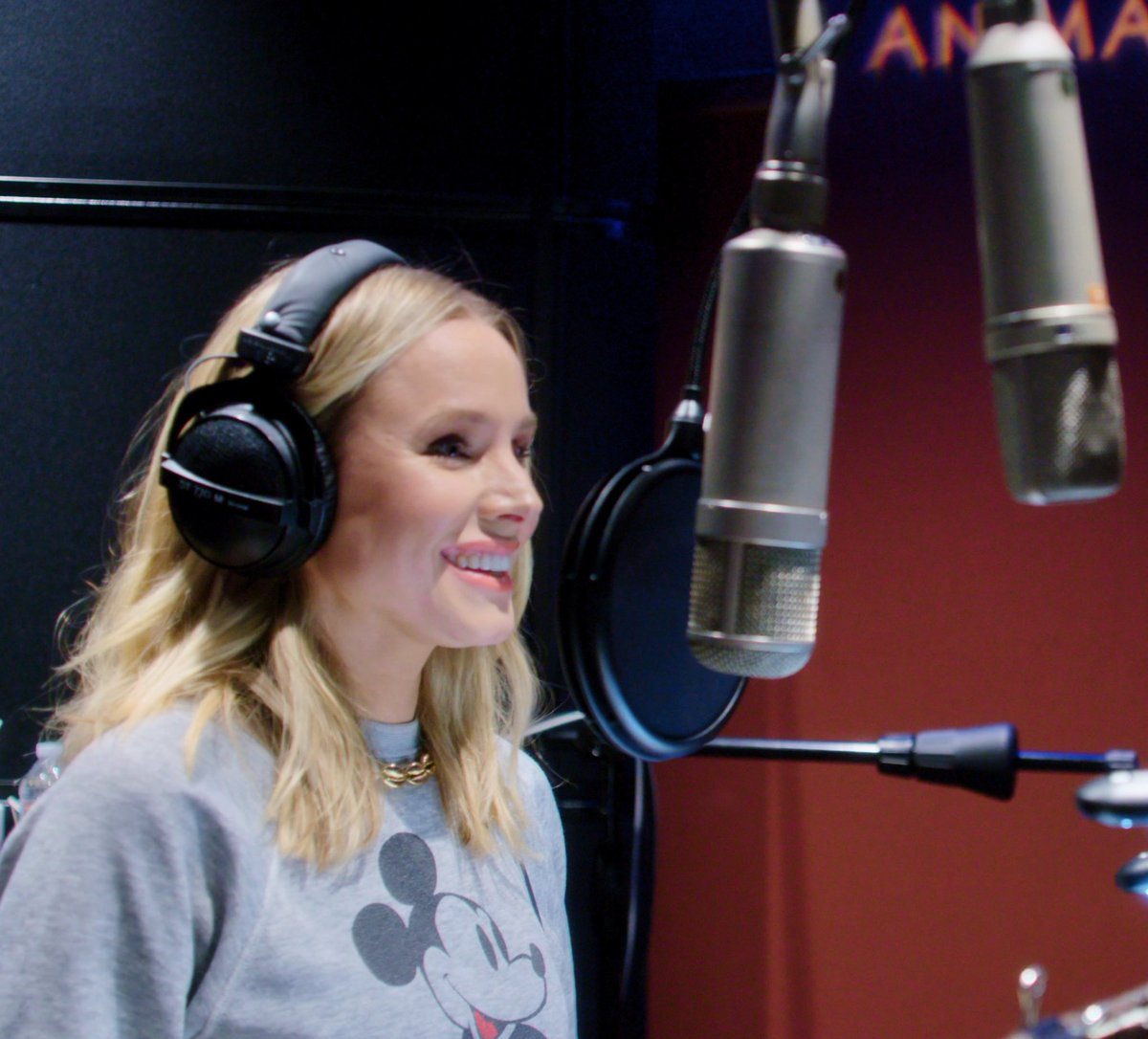 "I almost wish we had documented the first film," said Frozen 2 producer Peter Del Vecho, so people can see how many departments must coordinate and work together to make the film.
The animation team described how they worked with actors to help animate the film.
Animator Malerie Walters said that to animate Elsa's action scenes, she asked her boyfriend riding a skateboard to take video of her running down the sidewalk as a character reference. "Can't believe I showed you that to you guys," she says in the episode.
"It's such a joy to work on that character," said Wayne Unten Jr., Supervising Animator for Elsa.  He said that animators observed Idina's physical performance as she recorded Elsa's voice, and incorporated some of Idina's movements, such as a slight hand gesture, etc. to Elsa's performance to show her power.
"There is this power there. And that's Elsa," he said.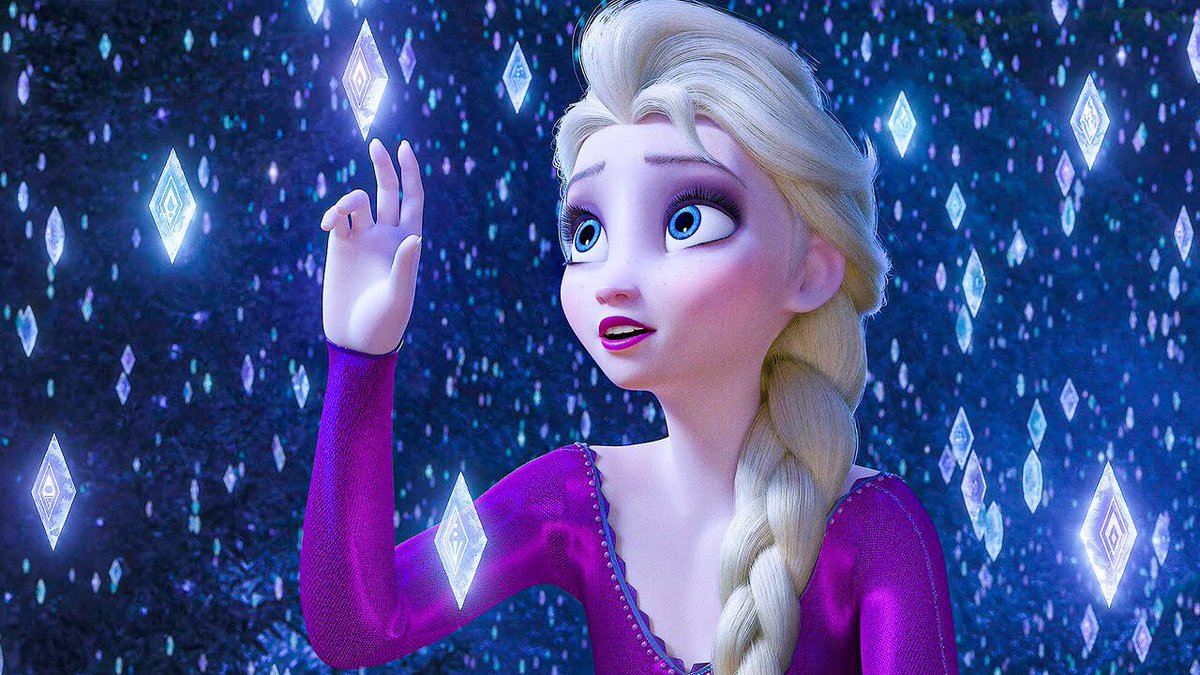 Idina said that working with Jennifer Lee and Kristen Anderson Lopez – two women in power – was refreshing and reflects Elsa's power herself. She felt supported, which let her feel both powerful and vulnerable.
"Being vulnerable is the only way to create great work," said Idina Menzel, who voices Elsa."You have to be willing to do that to connect with your audience."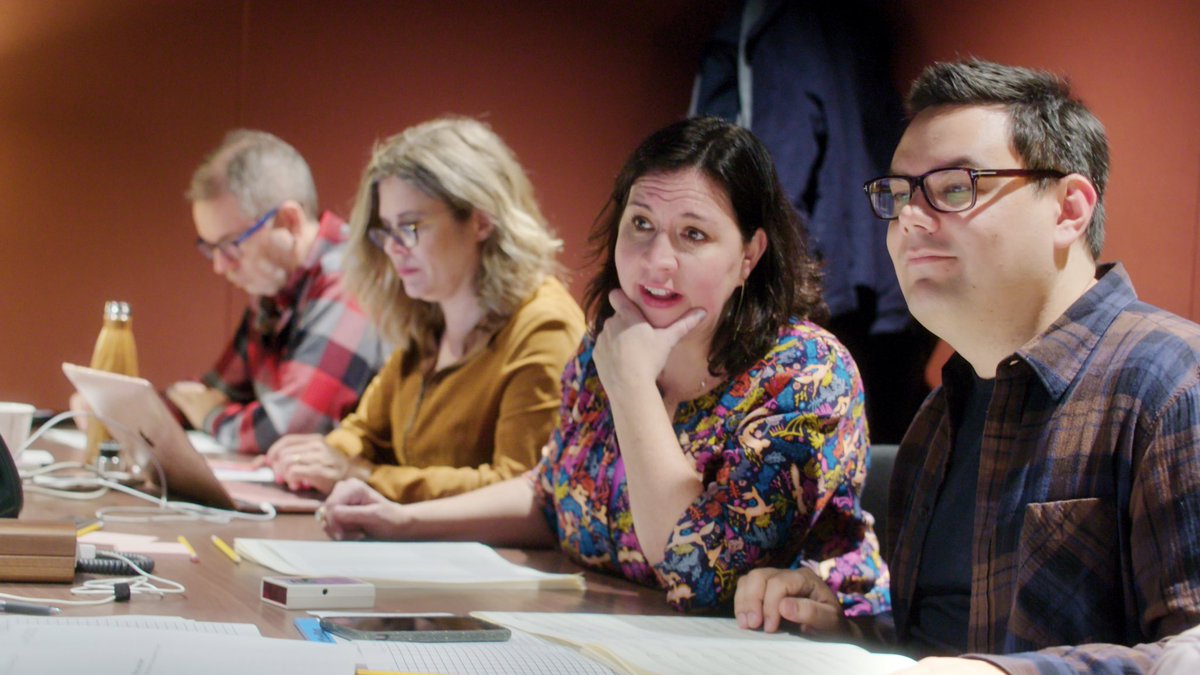 "It's so powerful not to be the only one (woman) in the room," said Kristen. For example, she said that when sisters argue, it's not just because they're arguing about boyfriends. It's because there's something deeper that happened in their relationship in the past. It was encouraging to have another woman in the room agree, rather than try to have to defend and push a story element.
"We have to be true to these characters. They're growing and evolving," said Jennifer Lee.
The six episodes follow making the movie, from voice recording to the D23 Expo event where the cast appeared on stage with massive applause.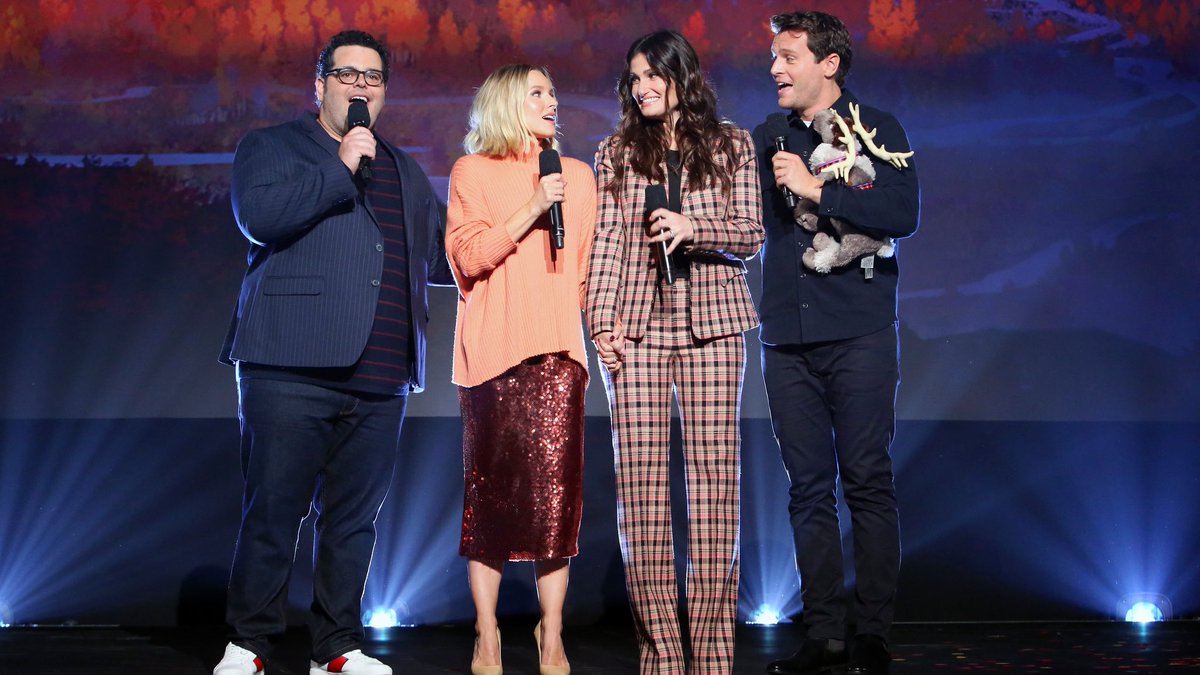 In the documentary, you can see that the awards in the Lopez's house won are wearing clothes. Bobby Lopez said that a personal friend made them, including sweaters and little Coco hats.
'Into the Unknown: Making Frozen 2' six-episode documentary series debuts on Disney+ this Friday June 26.
Watch the trailer.