At our Mask-erade themed virtual happy hour wine-down on Sunday Funday. attendees from LA to Hawaii zoomed in from their homes to talk digital and show their mask Quarantine fashions.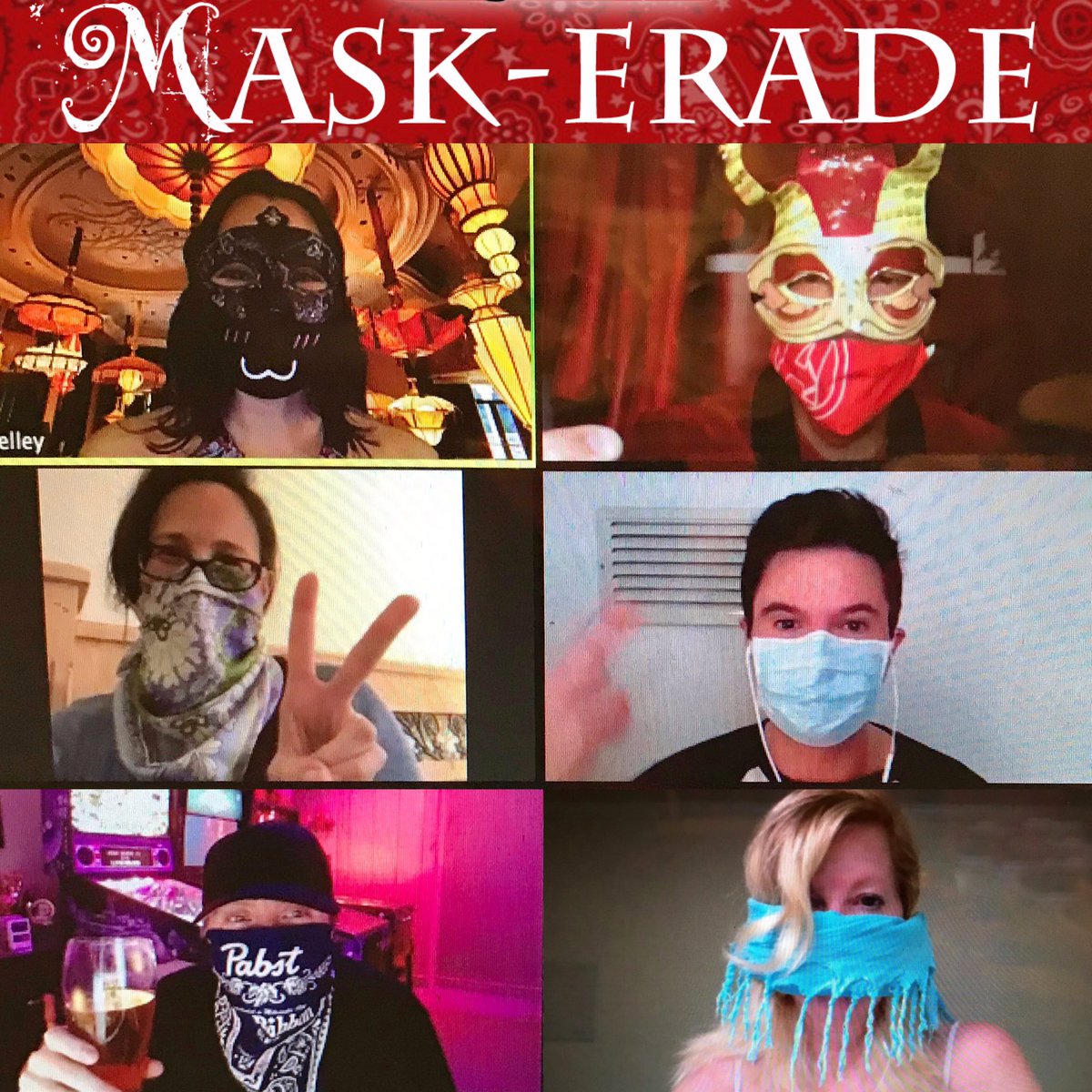 It was the first weekend that both LA City and then the CDC officially recommended masks or some form of face covering if you have to go out in public for essentials in public.
The virtual happy hour celebrated the official recommendations of  facial coverings to reduce the spread of coronavirus. And the event was held not to just normalize facial coverings, but show they can be fashionable with colors, style, and patterns.
Attendees mask and facial coverings included: a cat mask from Japan, Avengers mask from Miniso, bandanas, and a Hawaiian wrap pareo.
A few attendees went all out with actual masquerade masks. Some changed their backgrounds to elegant masquerade to match the theme.
Look for our next themed virtual happy hour soon, as we explore what it means to socialize when most states have stay-at-home policies, and take our events to the next level: all-digital during quarantine.