Amazon Prime's Marvelous Mrs. Maisel pop-up attracted attendees with jazz, bagels and lox, and fun photo opps at a Melrose activation June 18-19 to promote the popular show during FYC season.
Attendees stepped into the world of Mrs. Maisel and 1960s New York City, in an immersive space with costumed cast in character, and actual New York institutions Russ and Daughters deli, and the Blue Note NY jazz club.
The pop-up on Melrose had a large sign, located a block east of the famous pink Instagram wall.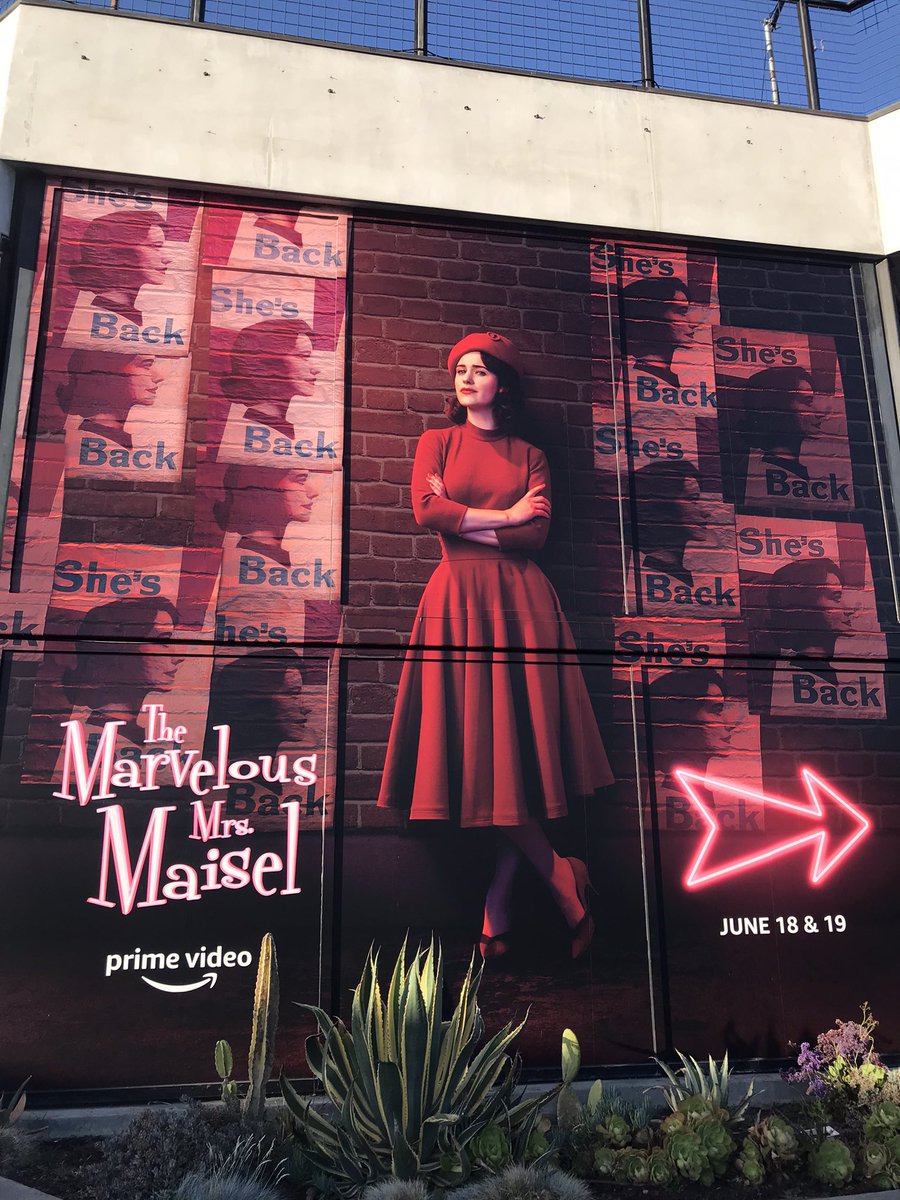 Upon arrival, the mailman gives attendees a postcard with five activations to stamp. Most of them are FOOD.
Blue Note: Mocktails. Get a mocktail (strawberry rhubarb or blue raspberry) from the two bars,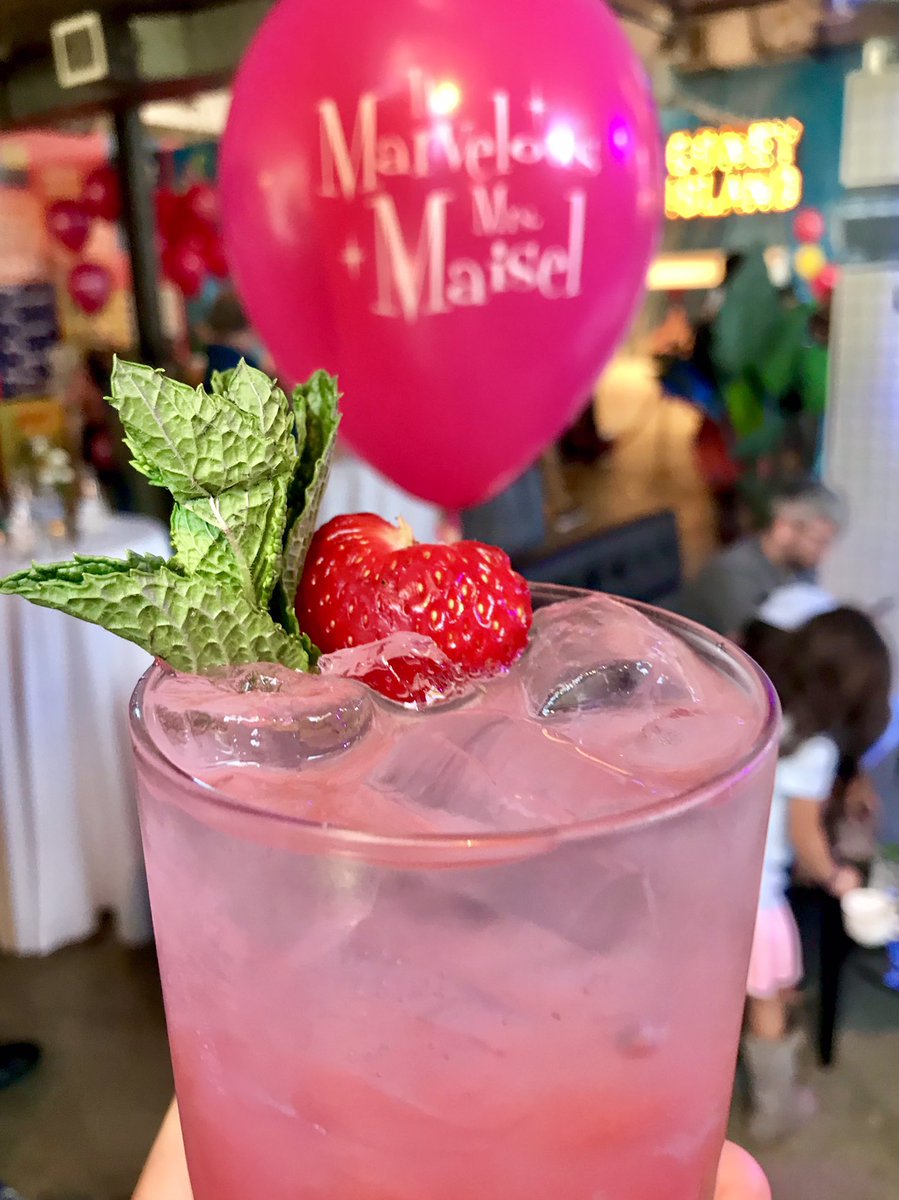 and relax to listen to a live jazz singer and band.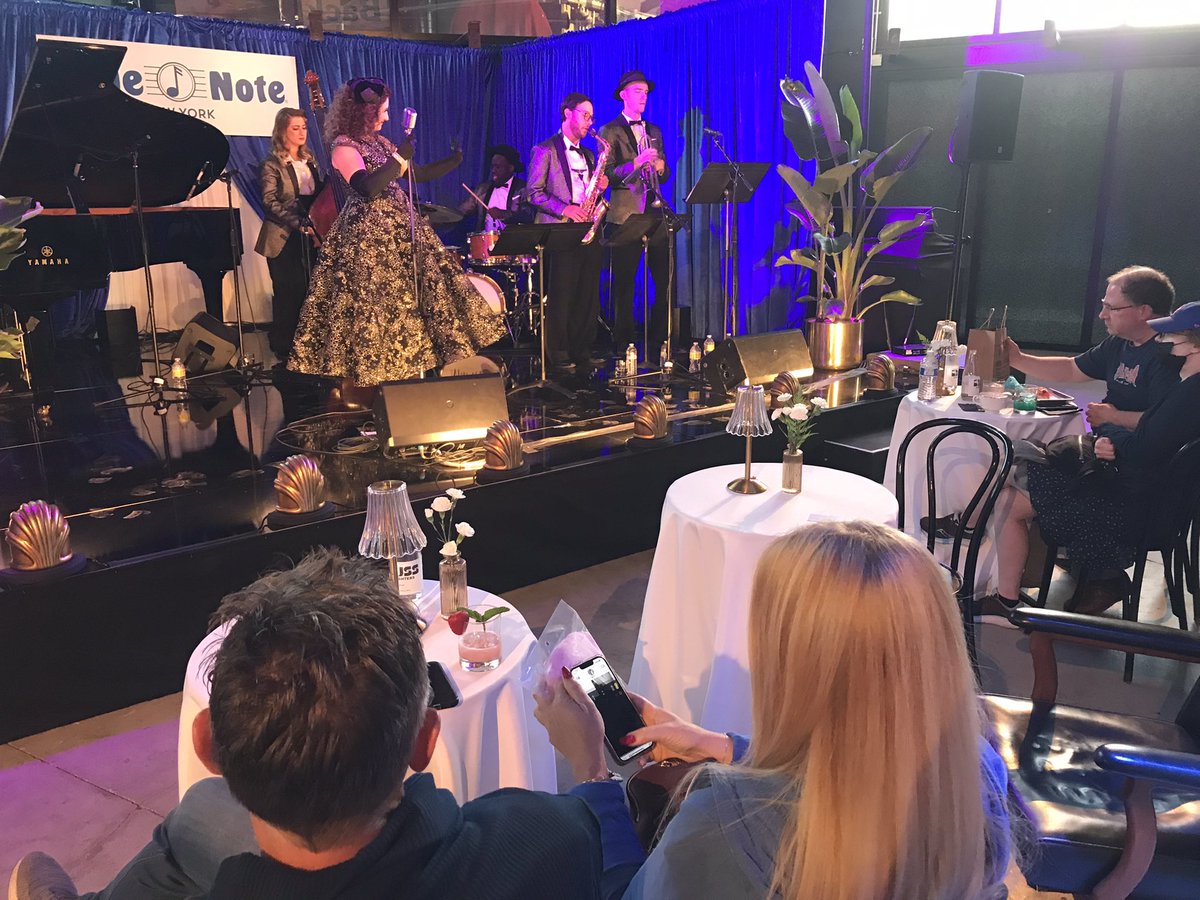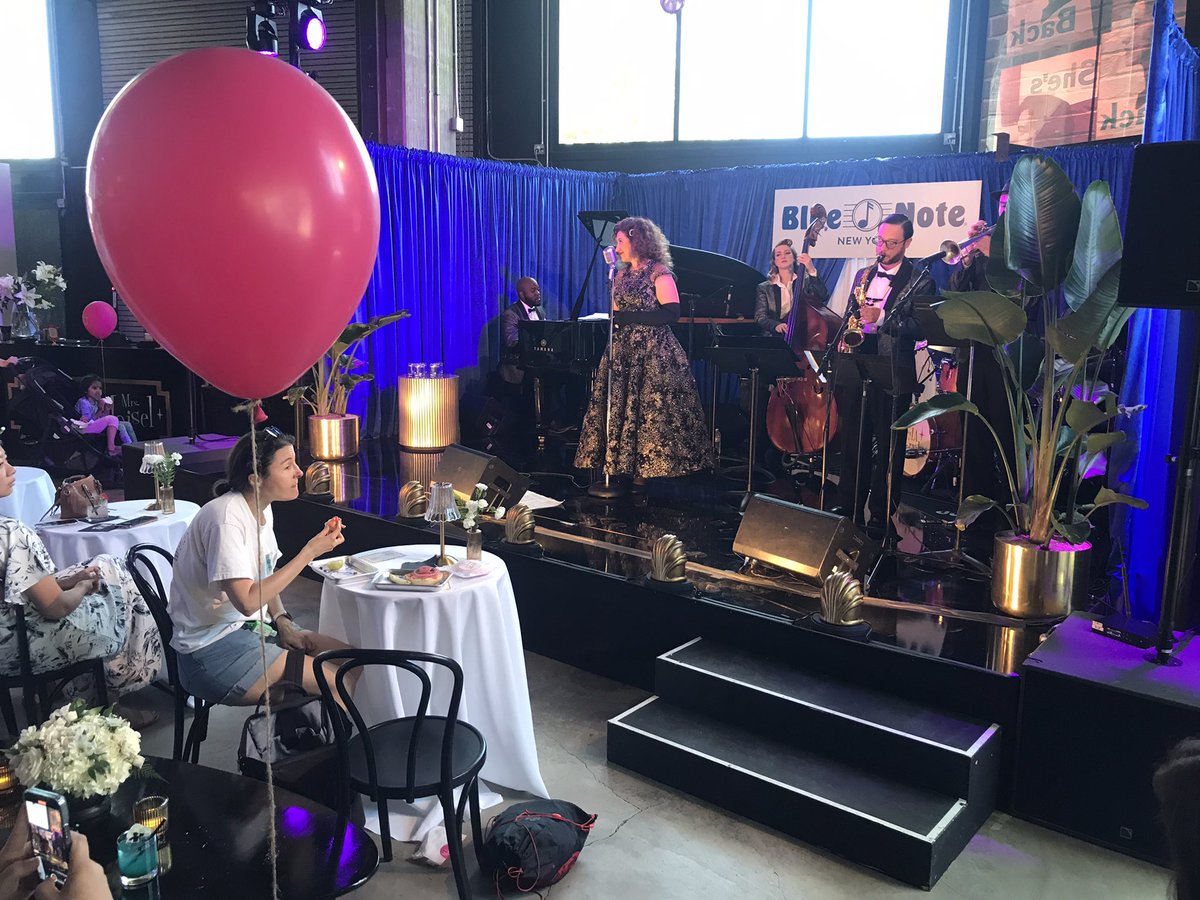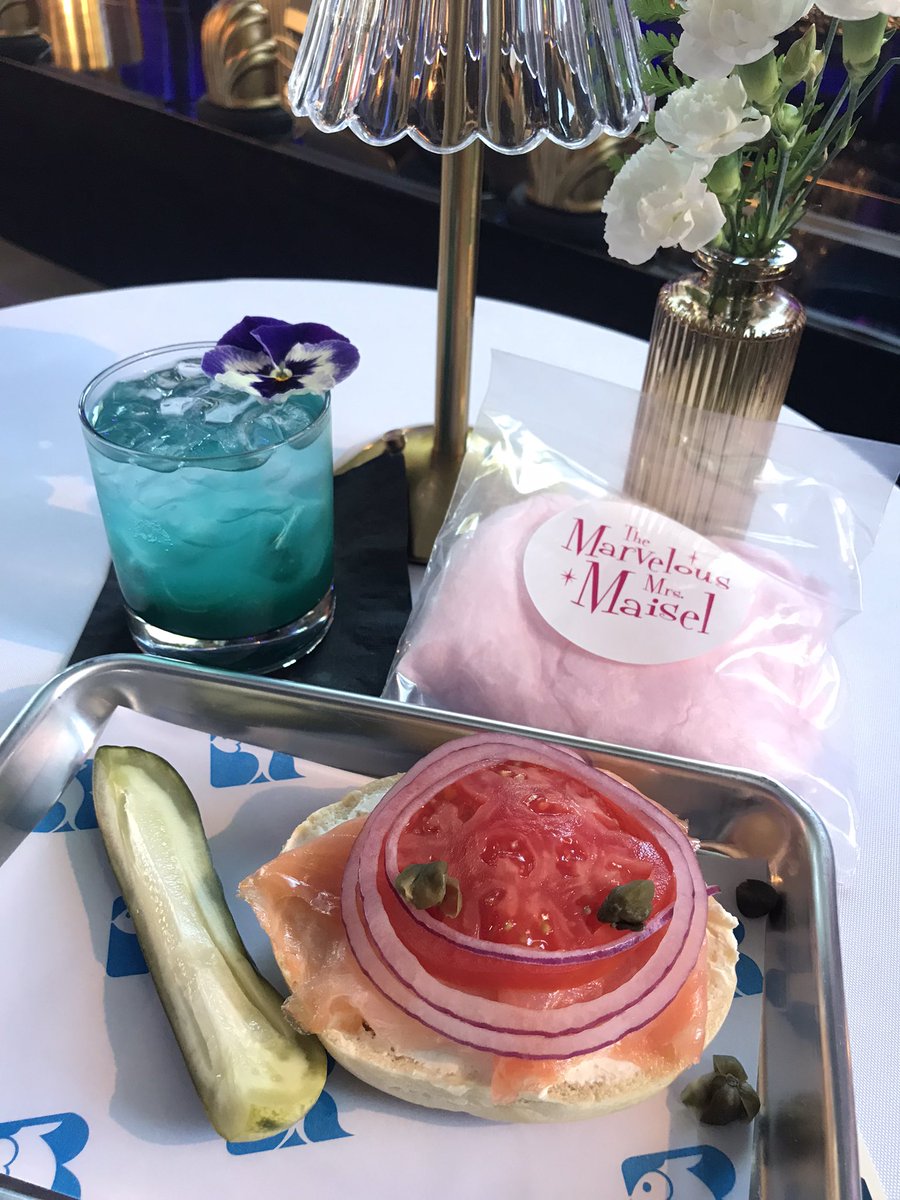 Russ and Daughter: Bagel and Lox. Visit the Russ and Daughter branded deli counter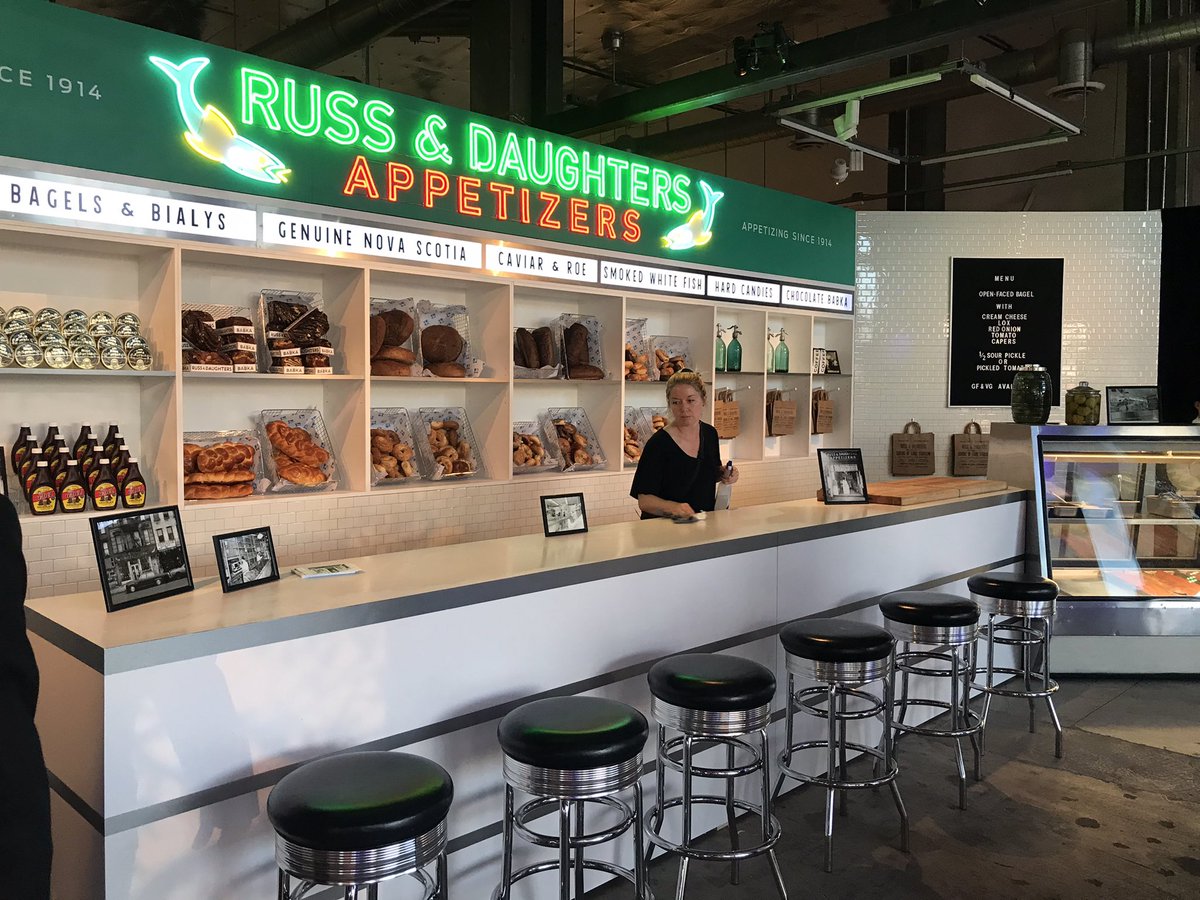 to get a fresh cut salmon on bagel and lox, with capers and your choice of a pickle or pickled tomato.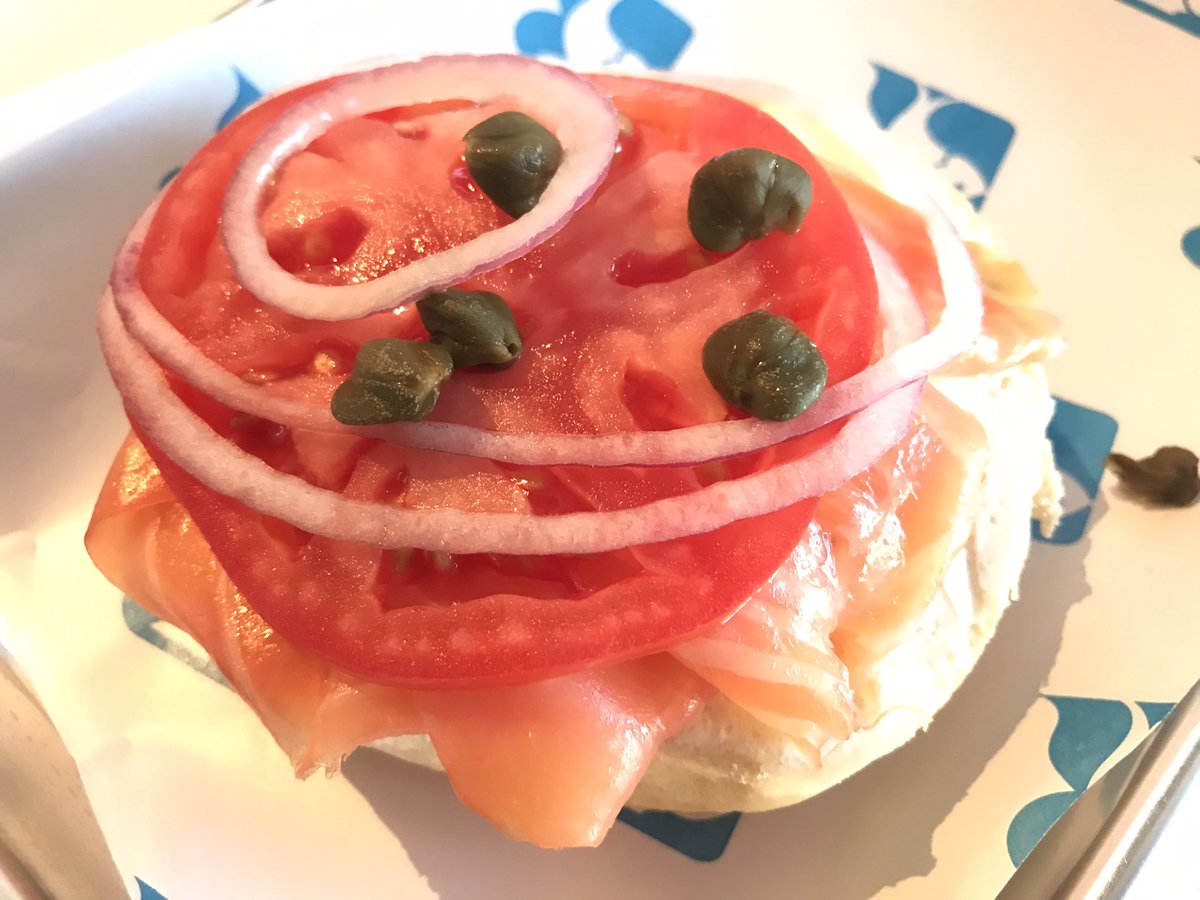 Coney Island: Ferris Wheel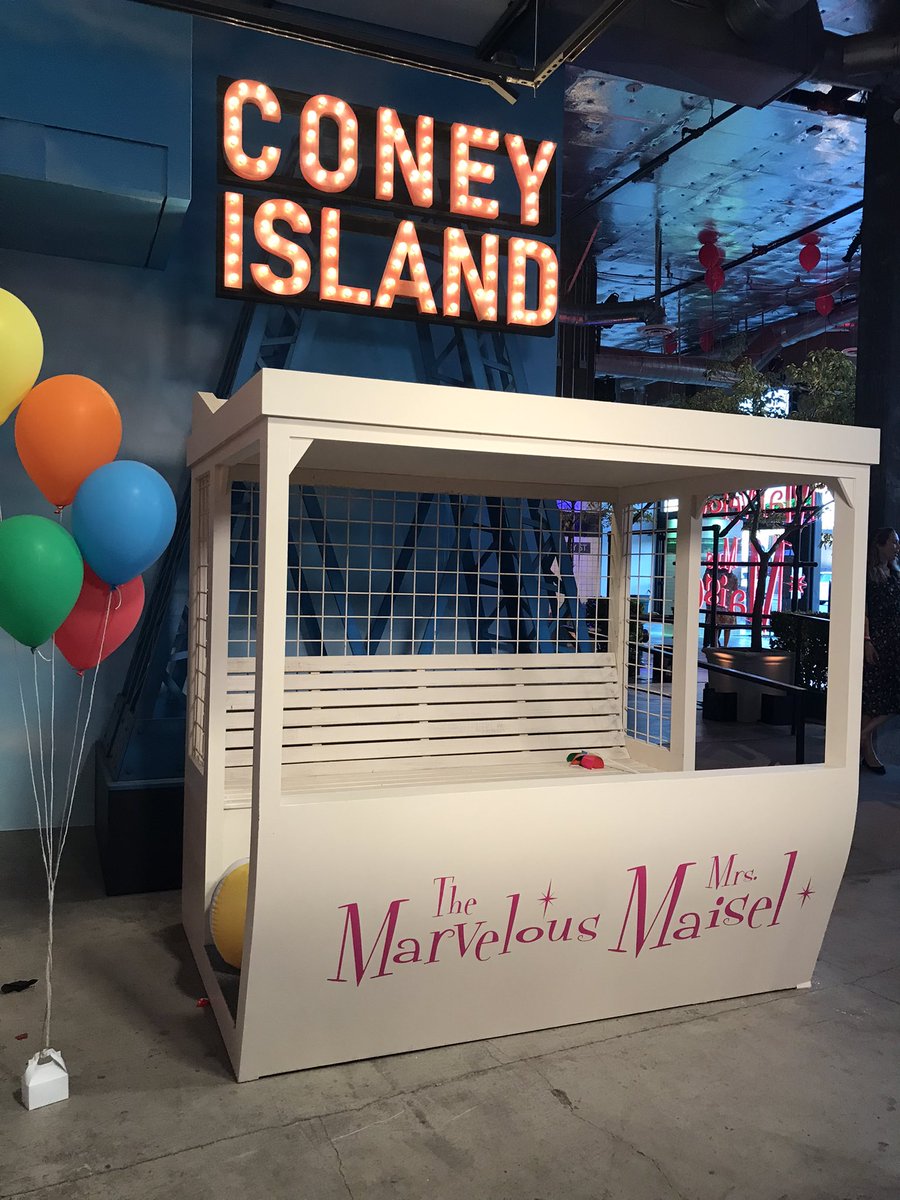 At the Coney Island boardwalk themed area, take a pic in the ferris wheel car. Get a free bag cotton candy – and a red Mrs. Maisel balloon.
Mahjong Room: Learn to play mahjong. Get a free mahjong chocolate.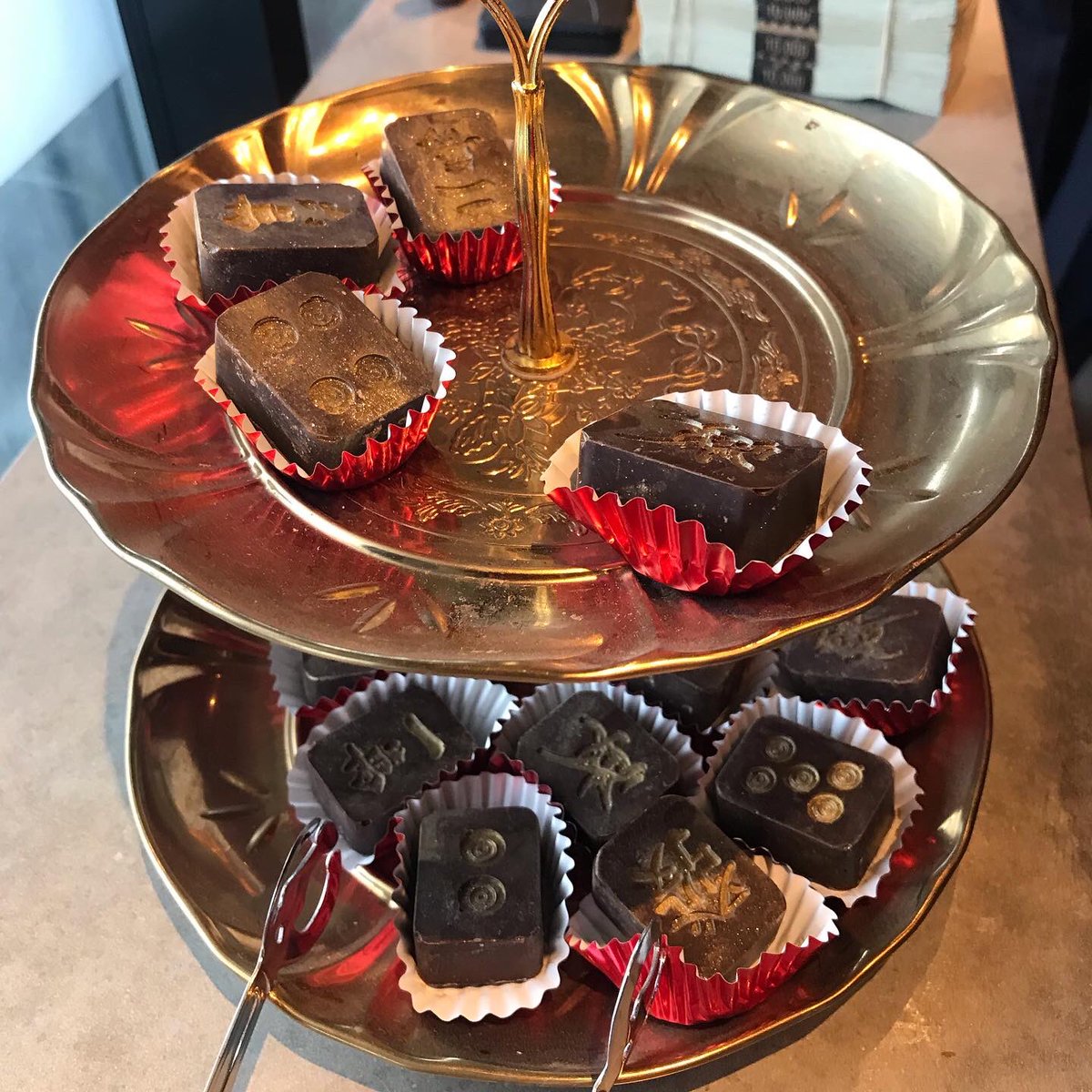 Susie's Office. At Susie's office, take a photo at her desk with her typewriter. Get a free plain Randy's donut.
Vintage cars were parked on Melrose in front of the activation to help set the mood upon arrival, before entering.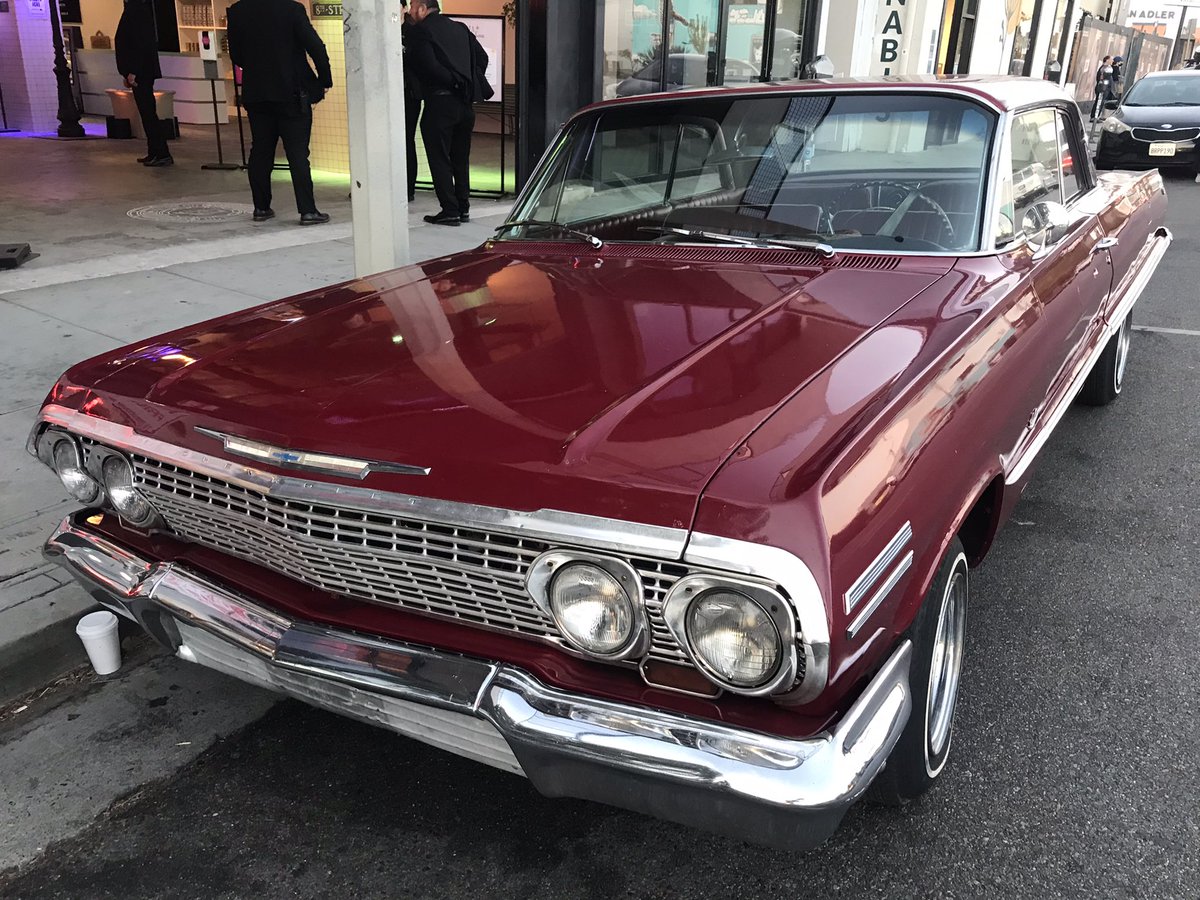 The first 200 attendees each day received a themed Tupperware set. Attendees lined up an hour or more before the 12p open time to get the coveted Tupperware set.
This year's Mrs. Maisel activation is one of several activations held in LA over the past few years to promote the popular show. Previous activations included retro prices on select Mel's Drive In menu items, and a Santa Monica gas station which caused long lines.