The Museum of Weed pop-up museum by Weedmaps features the history of hemp and cannabis with informative displays, interactive exhibits, store, two cafes, and of course lots of fun Instagrammable photo opps, in Hollywood.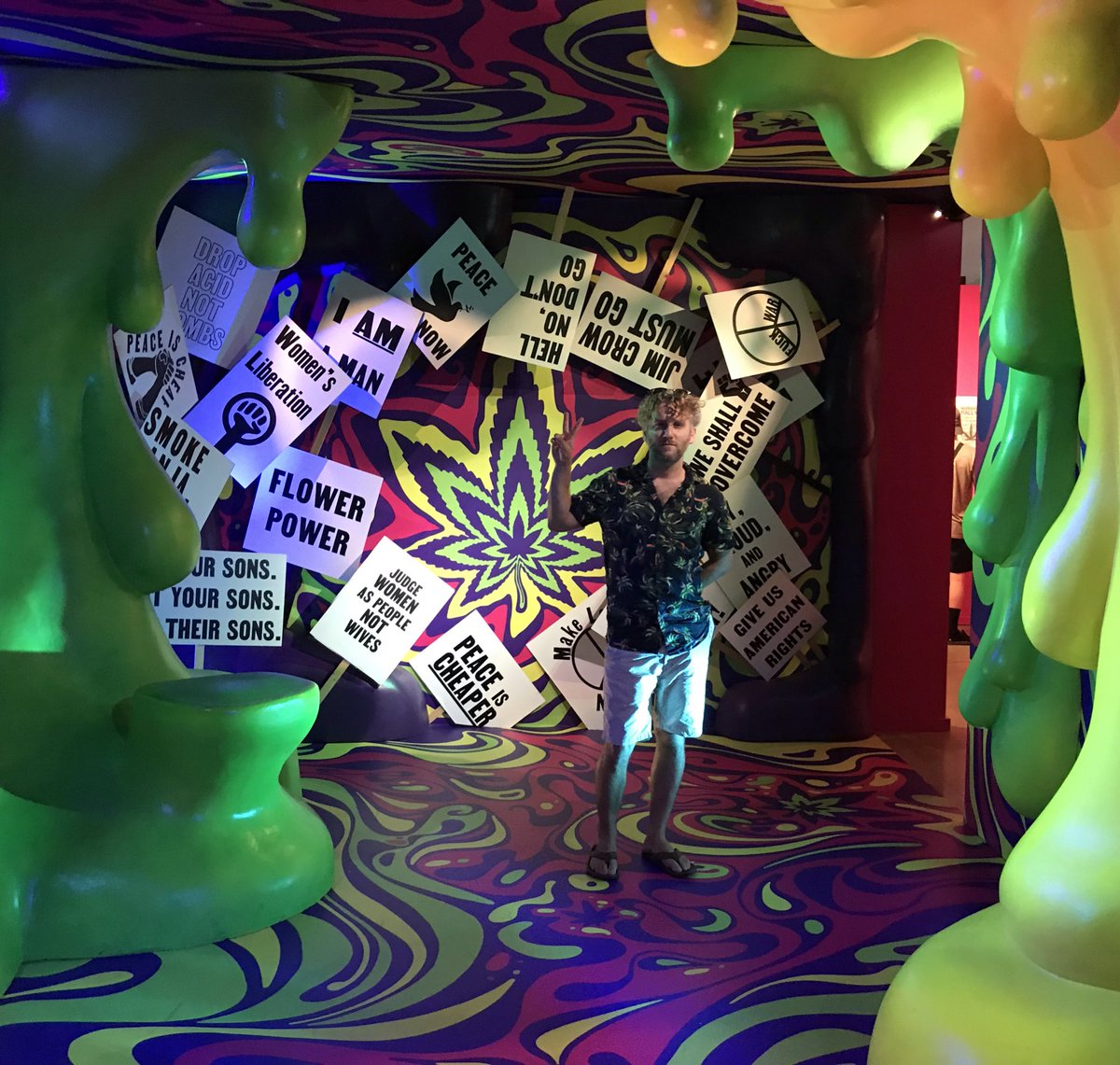 Weedmaps, the growing cananbis tech startup based on Irvine, has funded the museum. The Weedmaps site and app let you find "medicinal and recreational marijuana dispensaries, brands, deliveries, deals and doctors near you." The Weedmaps app has 5 stars with more than 136,000 reviews on the Apple Store. Speakers from Weedmaps have spoken on our previous Digital LA – Cannabis Tech panels.
The pop-up museum opened in August, just for a few months, unless it's extended.
WALKTHROUGH
The Museum of Weed is located on Cahuenga Blvd at Melrose in the architecturally cool event space. Watch for the banners on the building as you arrive.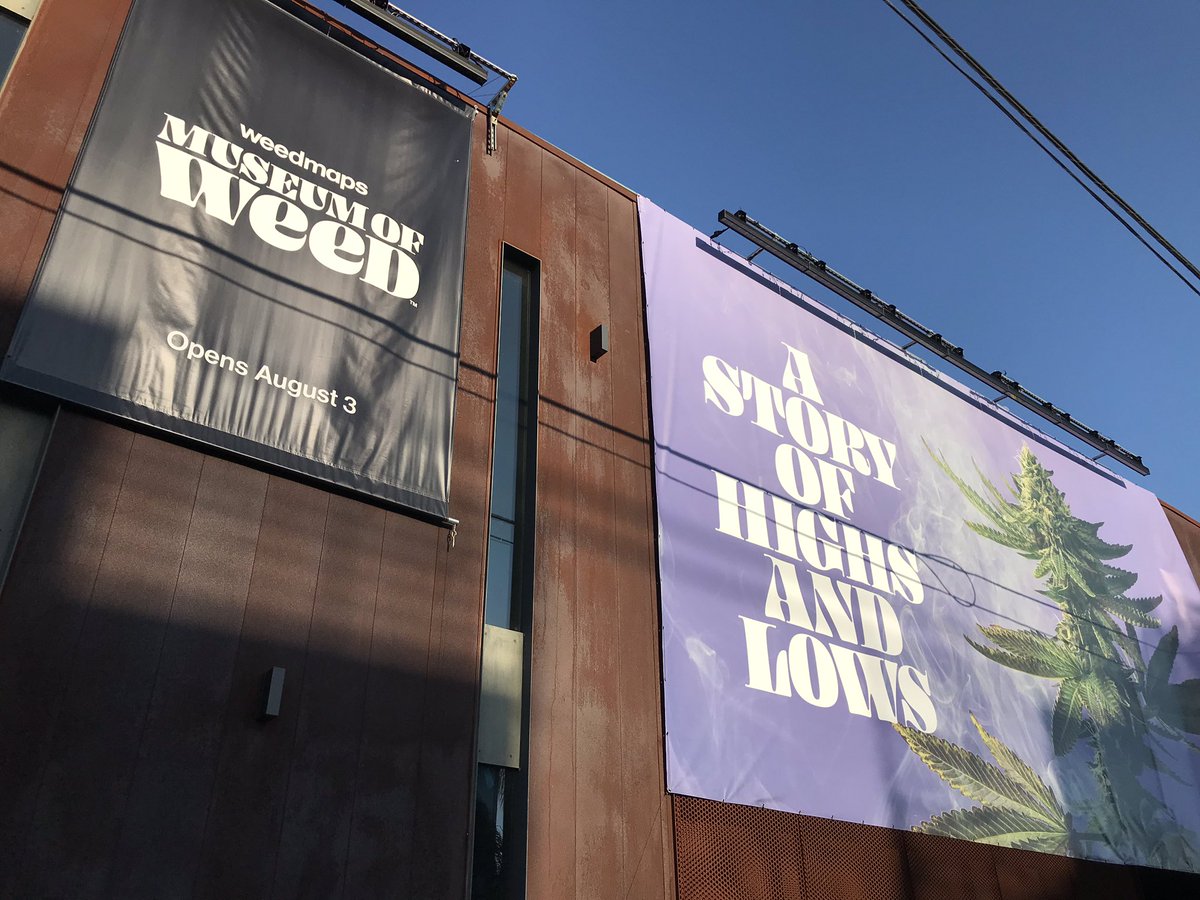 Go through security, enter and get tickets at the front desk.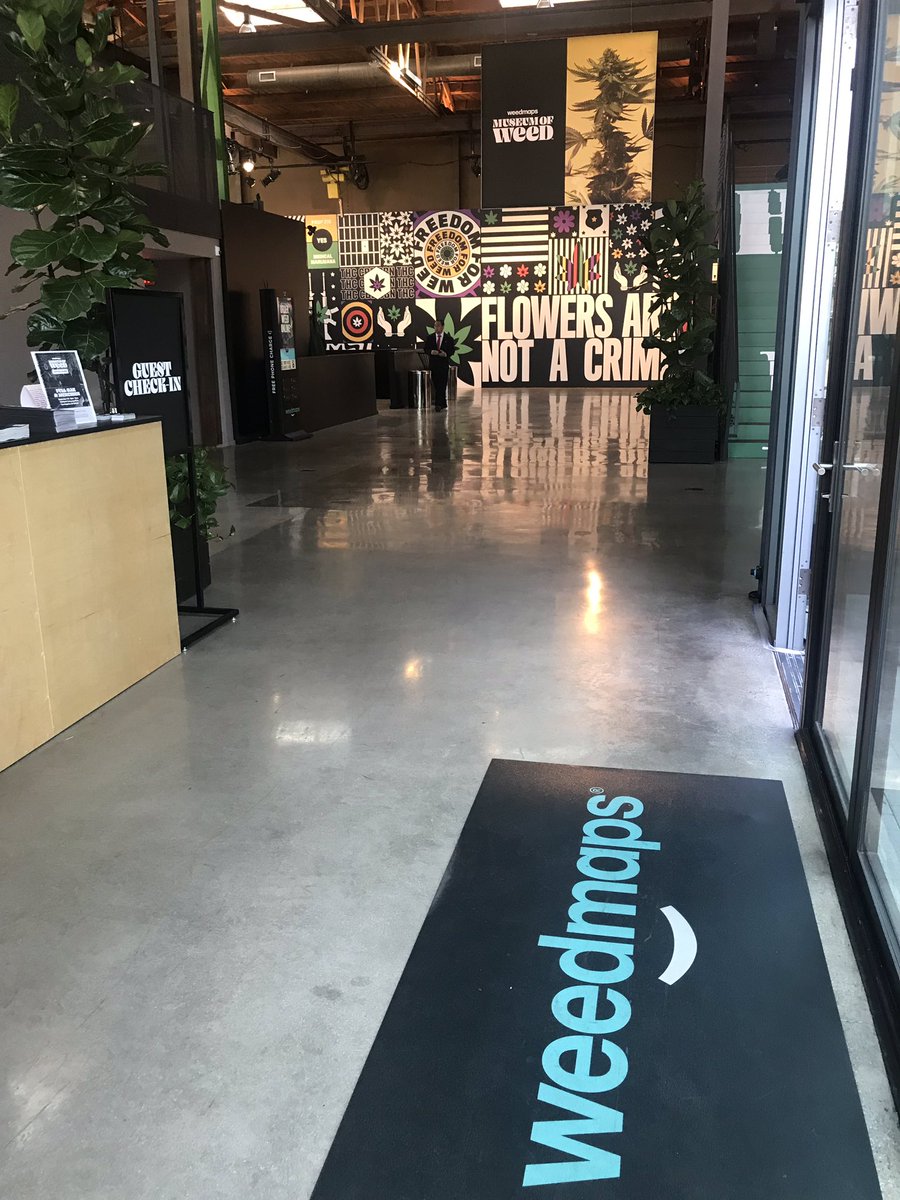 Then walk through the main lobby to the exhibition entrance. The main exhibit is a walkthrough of the history of cannabis, from its introduction in the 1920s in the U.S. through illegalization and stigmatization from the 1930s to 1970s, to portrayal in media today.
You start the main exhibition via this neon hallway into the 1920s.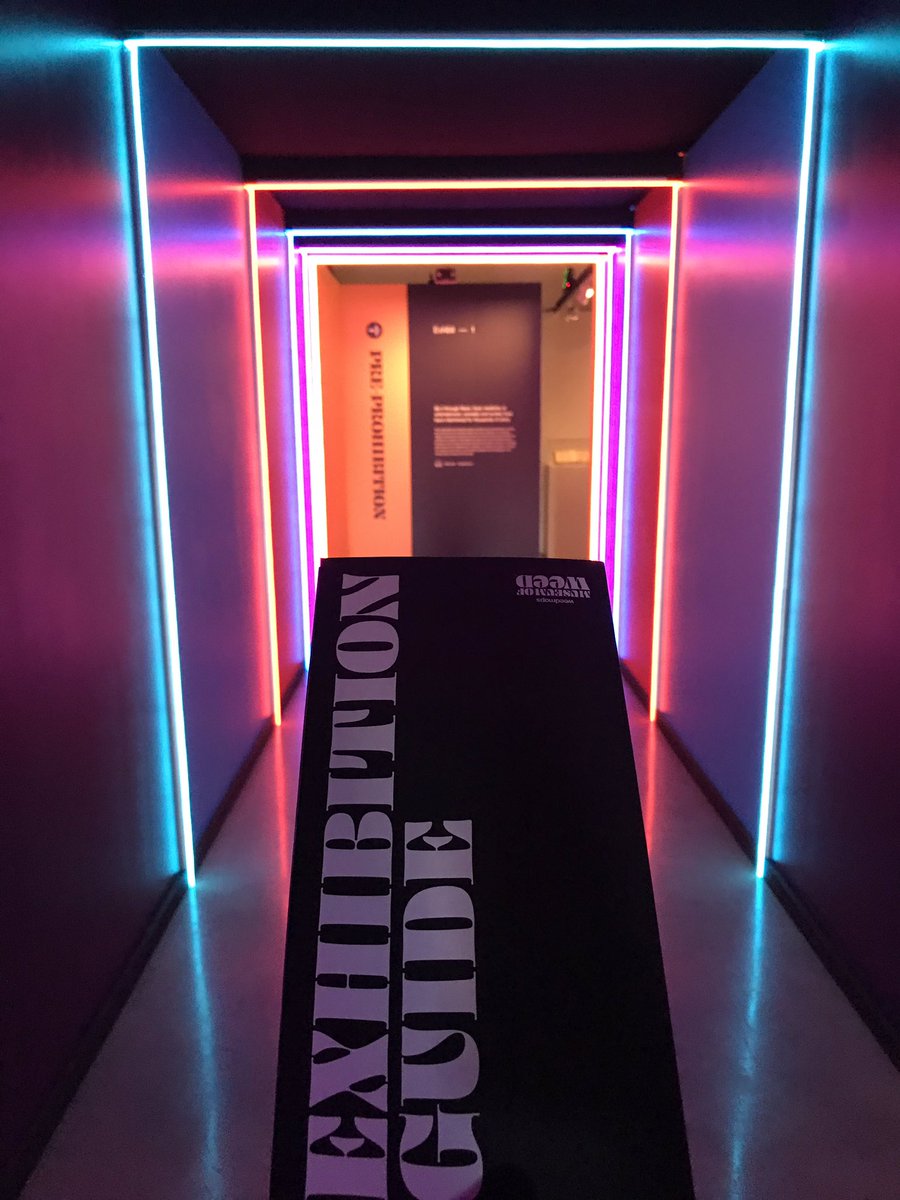 Visit the recreation of the Cannabis Buyers Club, a center which provided legal medicinal cannabis in San Francisco starting in the 1970s.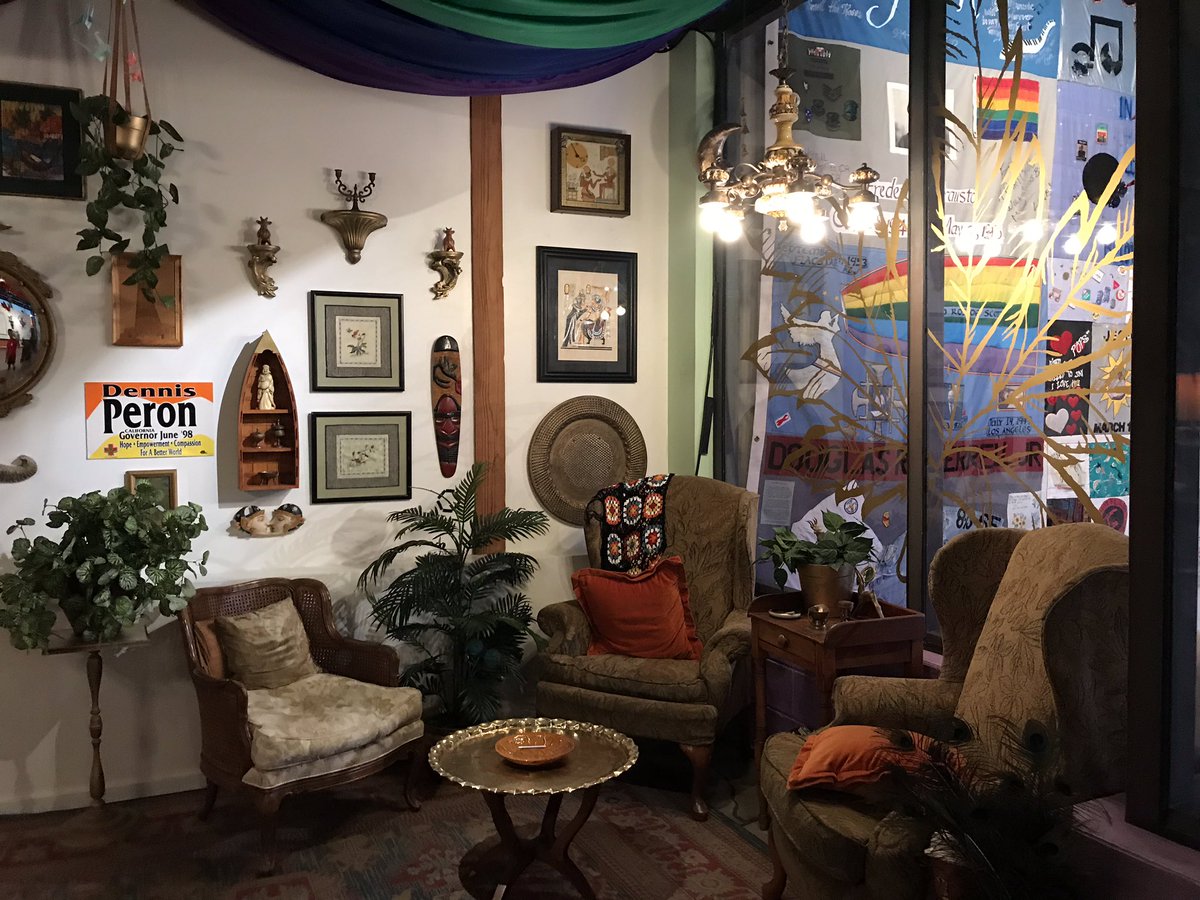 The 80s/90s bedroom with popular movie posters shows how the entertainment industry started to portray cannabis in various movies and films in a more humorous or everyday light, reflecting a destigmatization trend in society. Plus an 80s/90s bedroom is always a good photo opp!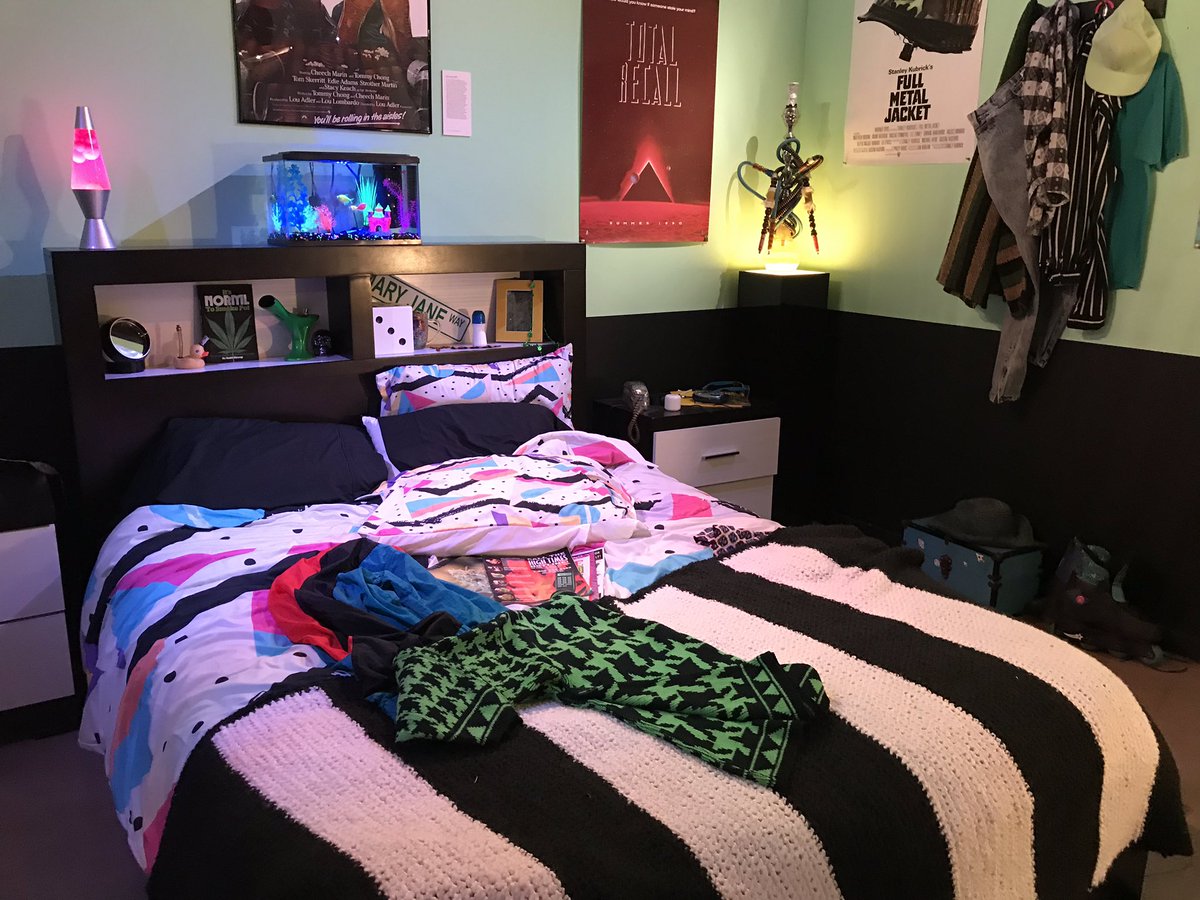 At the interactive timeline, you use hand gestures to select different years floating around a cannabis field, and unlock facts. It's so much cooler than the typical museum timeline that just has lines and descriptions on a static wall.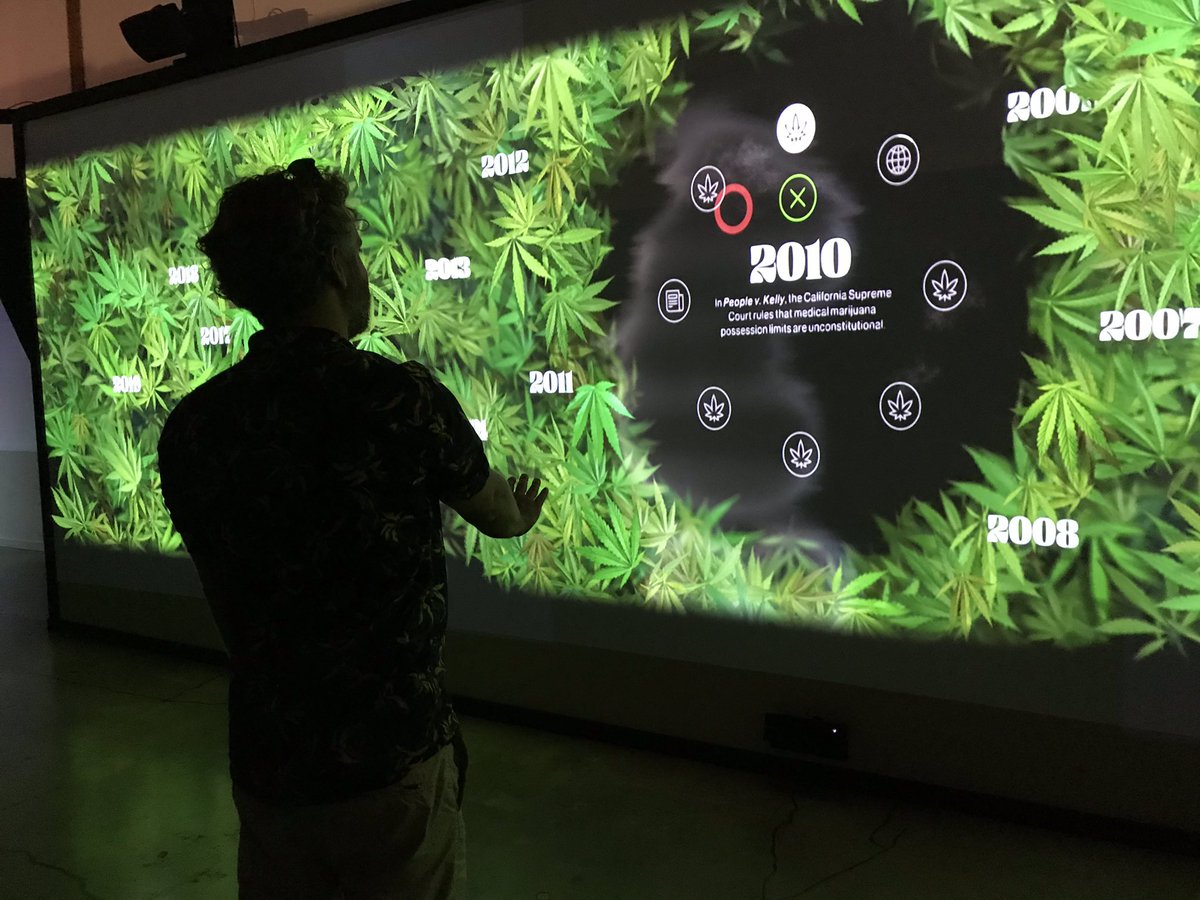 The final room describes the scientific and biological aspects of cannabis, for the science tech fans.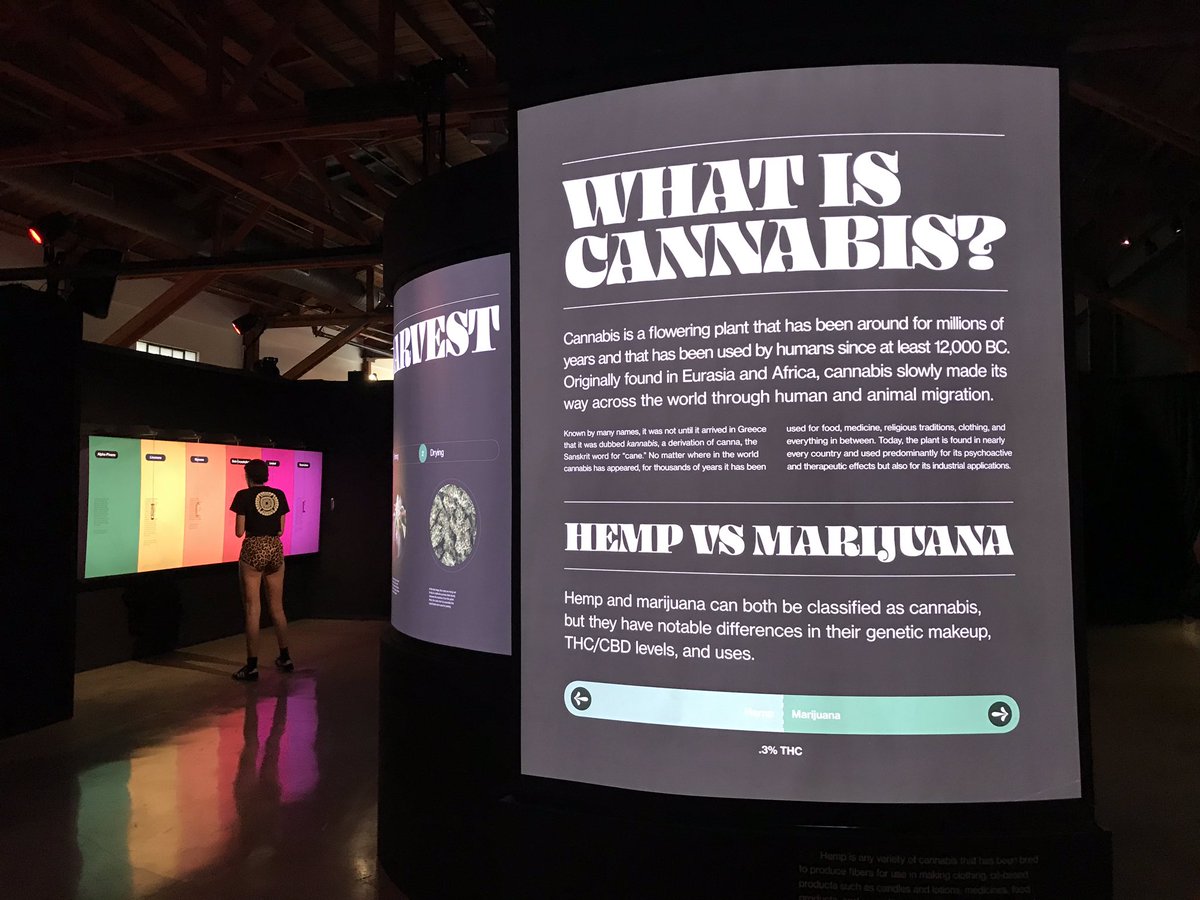 The gift shop provides a wide assortment of merch and cannabis related products. Museum of Weed shirts, sweatshirts and other clothing is available in a larger-than-expected array of colors and items, especially for a pop-up. Additional merchandise includes candles, vapes, and more cannabis accessories, presented in a very classy upscale shelving and display cases.
There are TWO eateries at the Museum of Weed.
The cafe includes coffee, tea, and "munchies" although they are NOT edibles. None of the food items have THC nor CBD.
The restaurant includes sandwiches, nachos, ice cream bars and more.
The Museum of Weed is currently scheduled for Aug 3 – Sep 29.
PRICES:
Admission is 18+ only.
General Admission (18+): $35
Student (18+): $32
Military & First Responder (18+): $29
Museum After Dark (18+): $35
Group discount available for 15 or more people.
HOURS
Monday – Tuesday: Closed
Wednesday – Thursday: 2pm – 9pm (last entry at 7:30pm)
Friday: 12pm – 9pm (last entry at 7:30pm)
Saturday: 11am – 6pm | After Dark 6pm – 11pm (last entry at 10pm)
Sunday: 12pm – 7pm
The Saturday After Dark series is highly recommended. It's basically a Saturday night party in the museum. There have been offers for $20 discounted admission including DJ, passed appetizers and exhibit admission.
For more information, visit https://themuseumofweed.com
Contact: Info@themuseumofweed.com