Award-winning composers on big game franchises including Star Wars, Call of Duty, Assassin's Creed, Transformers, and more shared their insights into their craft at our pre-E3 Digital LA – Games Summit, held at Cross Campus Downtown LA on the day before the big E3 games convention.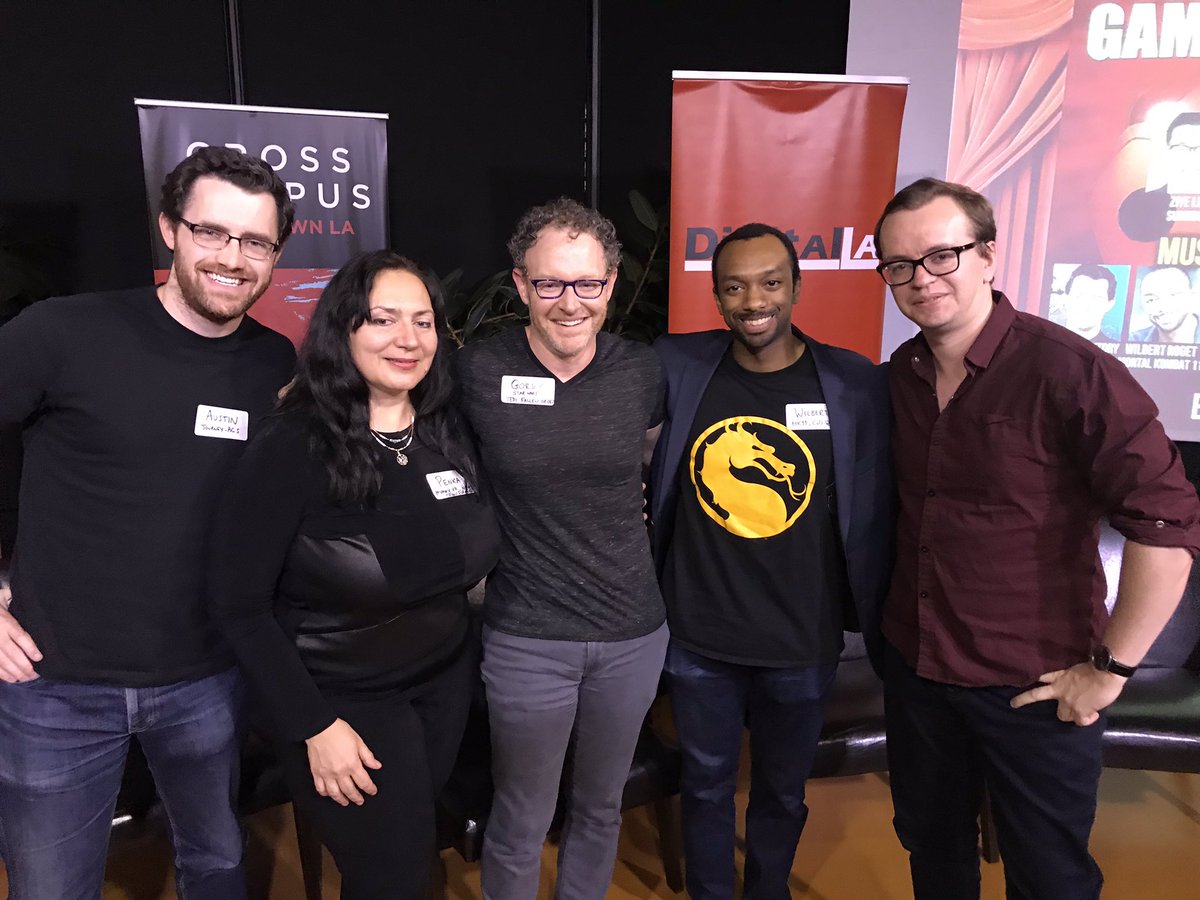 Several composers who've worked on large franchises said it's important to create your distinct voice, yet be true to the sounds and style of music in the game.
Wilbert Roget created a unexpected-for-military-shooter  score for Call of Duty WWII. He also had a unique approach for Mortal Kombat 11.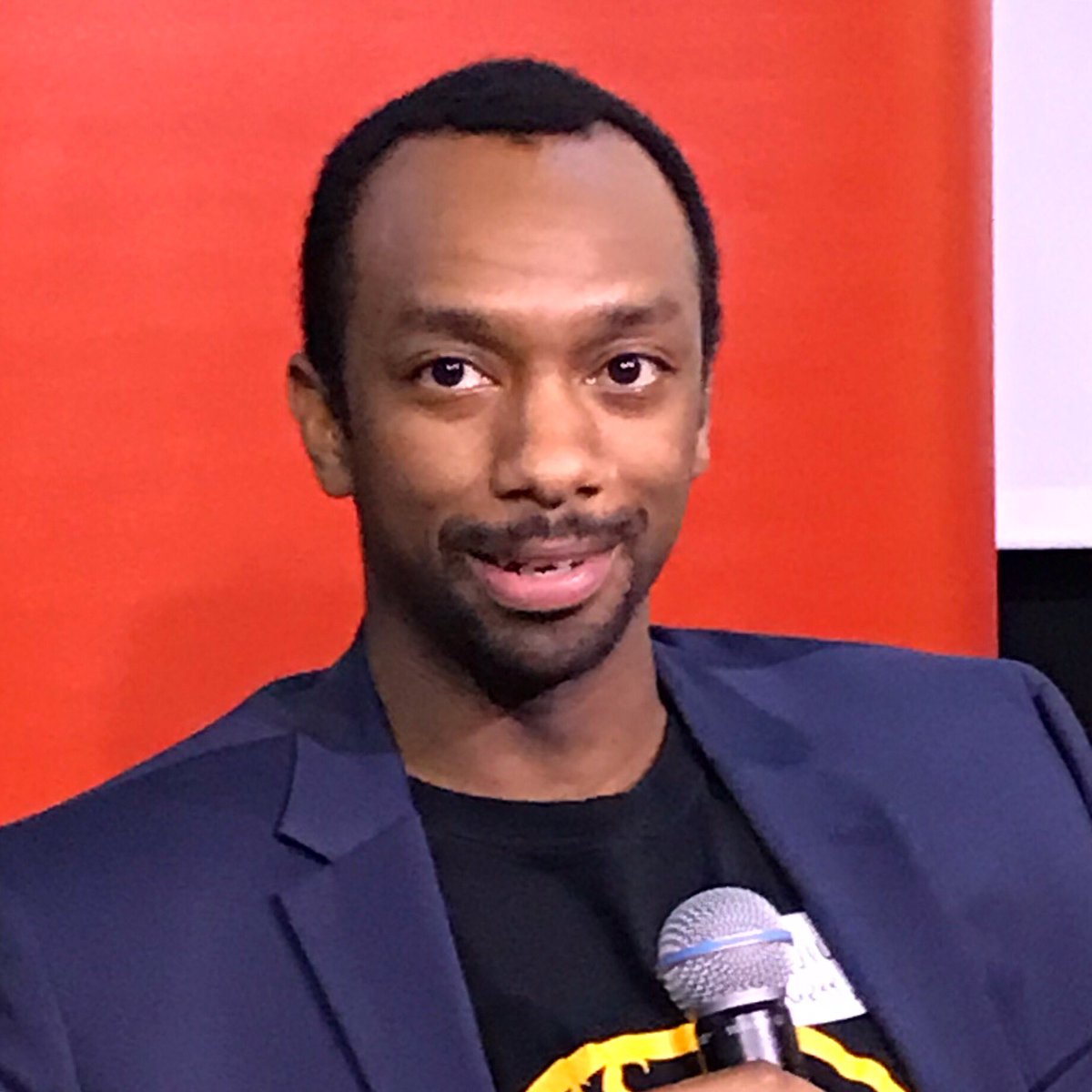 Composing for independent projects and new games can be equally as daunting because there's no template to go by. Gareth Coker, who won several awards for his score for the indie game Ori and the Blind Forest. He said that when he was brought on to score Ori, he was just told "Make it good." Gareth did, and it was just announced that he would be composing on the sequel Ori and the Will of the Wisps.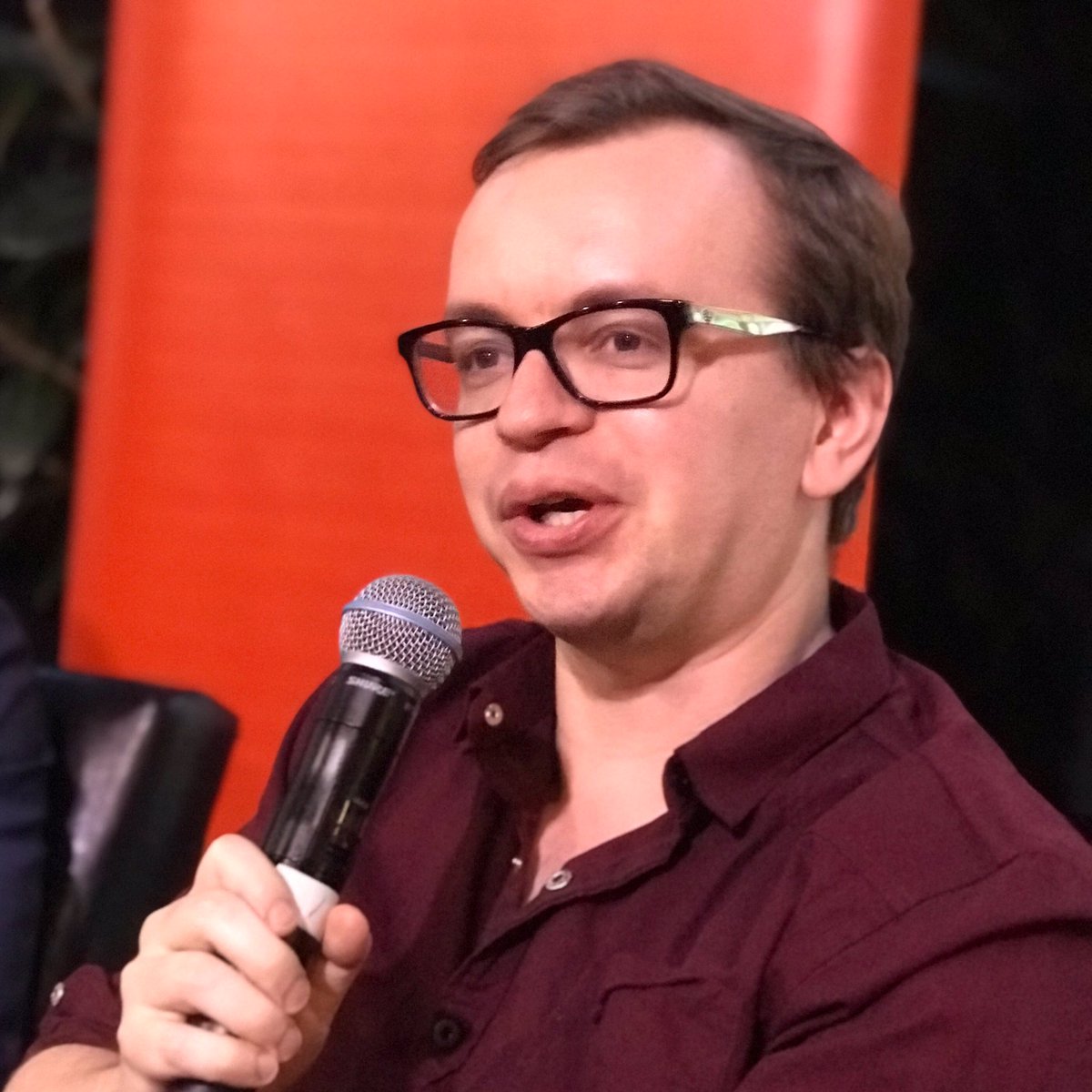 Austin Wintory has experience composing both for Assassins Creed Syndicate big franchise game, as well as indie game Journey, by thatgamecompany based in Santa Monica, for which he was nominated for a Grammy, the first for game composer.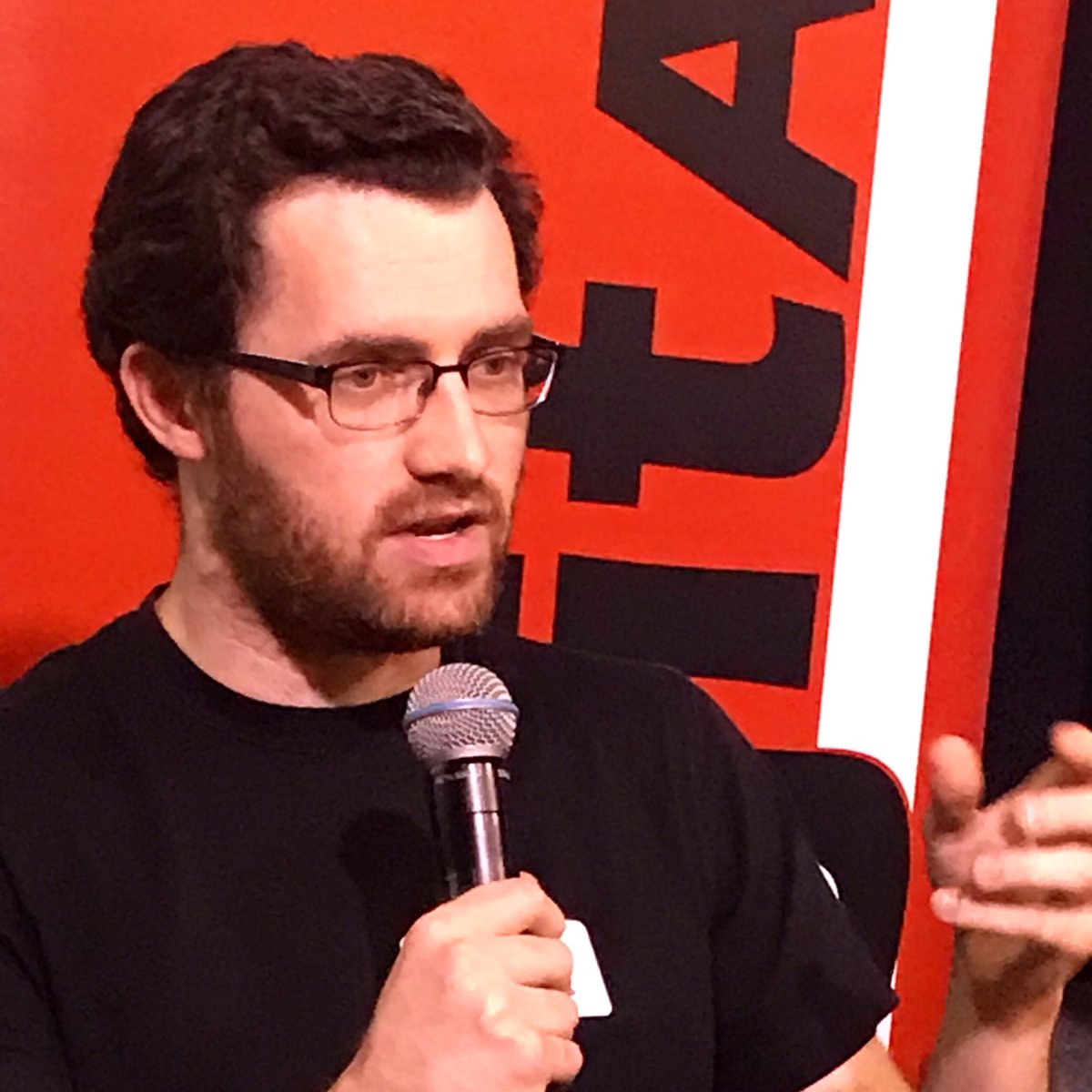 Composers said the more they get to see the game, from character design, game play, set design etc, the more that can inform their composing ideas. That can be tricky when working on highly anticipated franchises like Star Wars, said Gordy Haab, who said in some cases, he was only allowed to see some scenes for the Star Wars games he was working on by flying to another city, just to see some game designs and game play.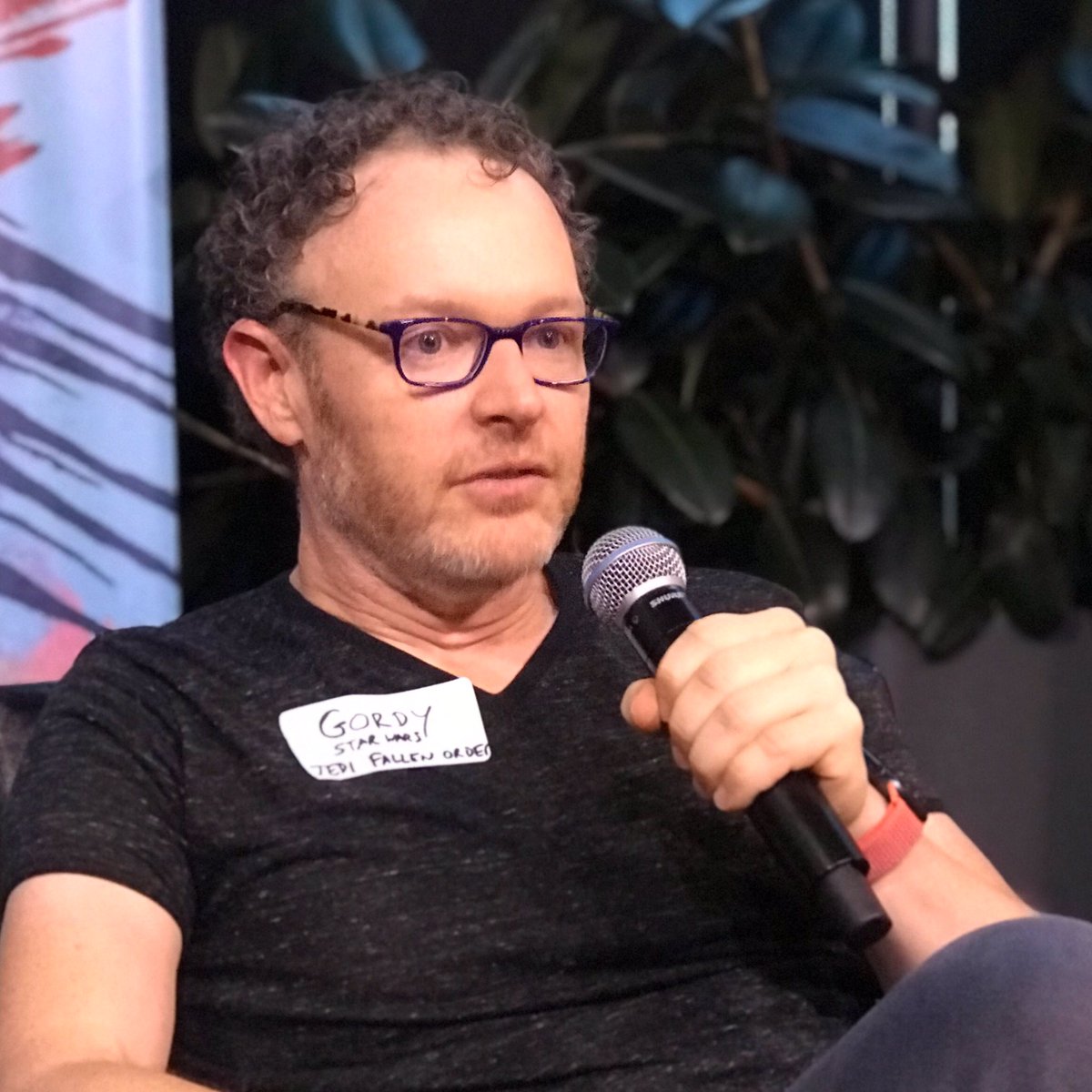 Composing for games is different from composing for a movie, which is linear. In games, each character and level tends to have its own themes, that vary with the climax of the film or player's performance. Other characters or villains are often introduced with musical themes that weave themselves into the score, as an audio cue.
Composing for VR games is different from composing for games even more, said Penka Kouneva, composer of the Mummy VR experience via message after the panel.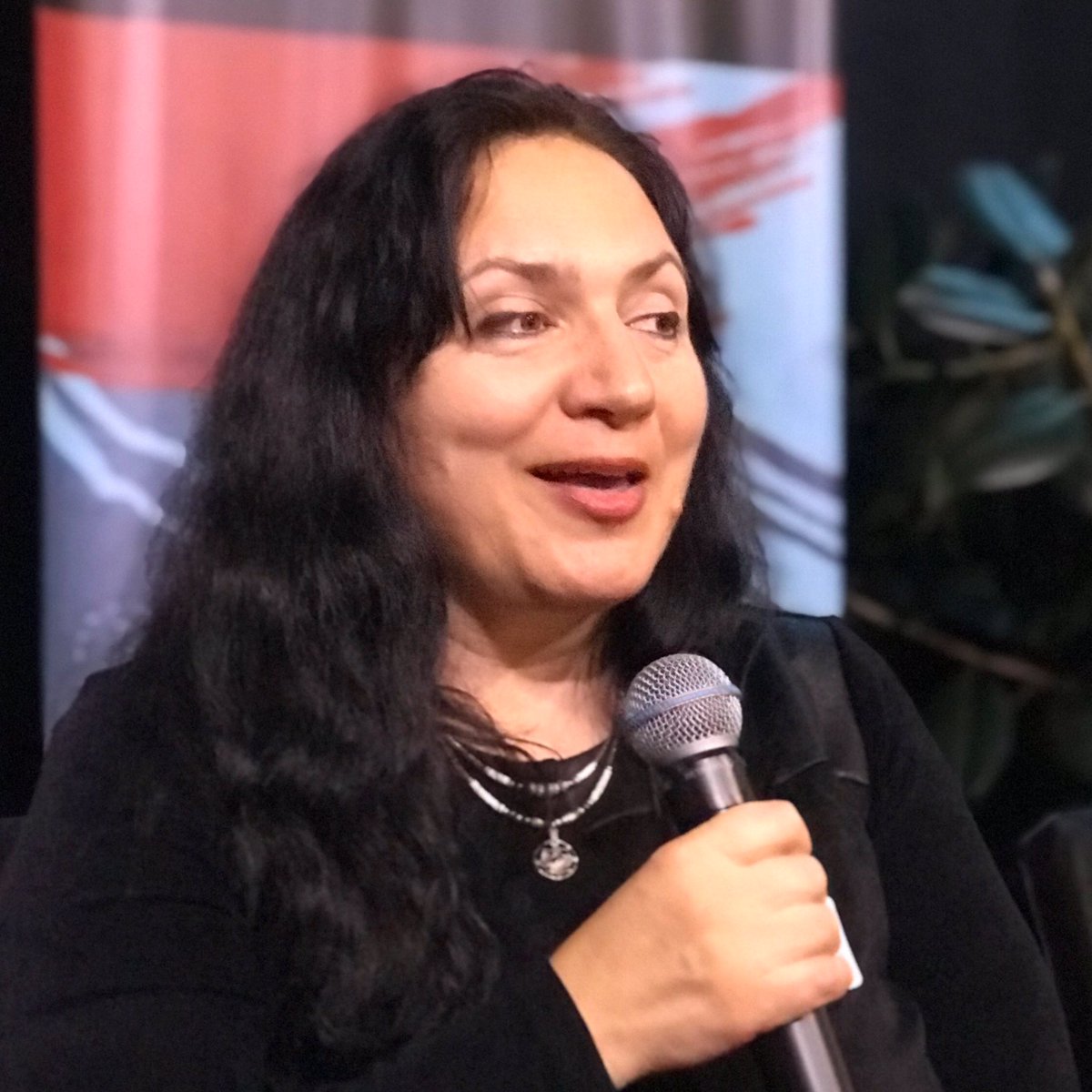 "Every VR job I've had was always composed in a way to be implemented spatially," she said. "Division by frequencies (high / low) and instruments (strings, brass, percussion) is required, so that the implementer can work it in in 3D. However, it is the sound design that is truly implemented in 3D. Sometimes the sound needs to guide the gamer, or the gaze. I ask many questions and there is much collaborative effort in the VR projects to finesse the spacial composing approach."
Thanks to our amazing speakers!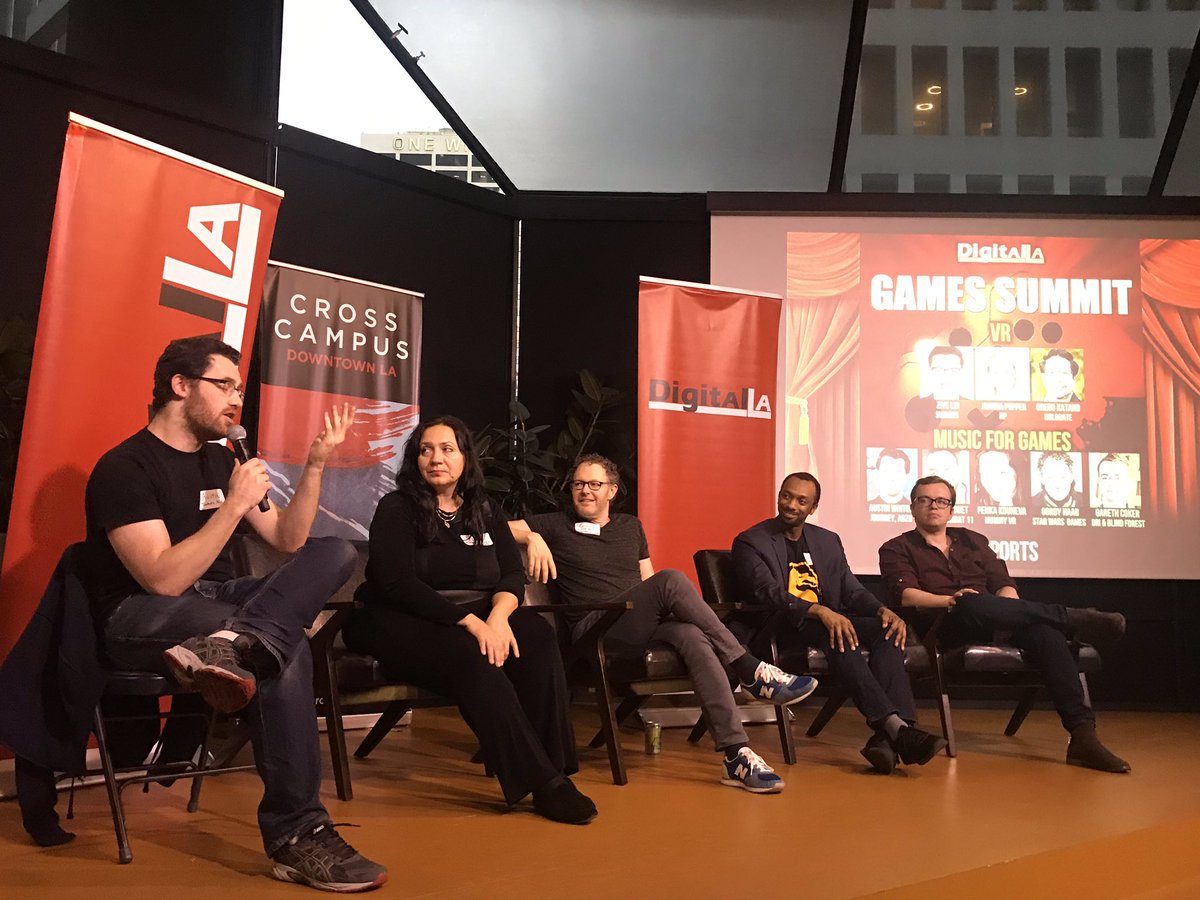 – Austin Wintory, award-winning composer of Journey (nominated for an Emmy), as well as Abzu, Assassin's Creed Syndciate, The Banner Saga 1-3.
– Wilbert Roget, award-winning composer. Credits include: Mortal Kombat 11, Call of Duty: WWII, Destiny 2: Forsaken, Guild Wars 2: Path of Fire, Lara Croft andthe Temple of Osiris, and Star Wars: The Old Republic
– Gareth Coker is an award-winning game composer, who has won several awards for his work on Ori and the Blind Forest, including G.A.N.G. (Audio of the Year, Instrumental Award, Rookie of the Year Award.), SXSW Gaming Awards, DICE Awards, and IGN People's Choice Awards.
– Gordy Habb, composer on award-winning Star Wars: Battlefront. He also composed Activision/AMC's The Walking Dead: Survival Instinct, Microsoft's Kinect: Star Wars, and EA/Bioware/LucasArts' highly popular Star Wars: The Old Republic.
– Penka Kouneva, award winning composer on The Mummy VR game (Universal / StarVR), Hellboy VR film (Millennium / Lionsgate), Transformers: Revenge of the Fallen game, and films at Sundance, Berlin Film Fest