LOS ANGELES – Music Startups are slowly coming back, like a quiet pianissimo-crescendo, said speakers at our Digital LA – Music Startups panel to kick-off GRAMMYs week on Music Monday at CTRL Collective in Playa Vista.
Music startups were popular several years ago in LA and beyond. But stymied by licensing rights, many have since fizzled out. In LA, Napster and Earbits stumbled. Beats by Dre was acquired by Apple. The music startup scene in LA has been relatively quiet over the past fewyears.
But thanks to new accelerators, there is renewed interest – and all important funding – in music startups with revenue models that don't depend on licensing. Troy Carter's SMASH Labs accelerator focuses on music and entertainment startups.
Techstars recently announced its first Techstars Music accelerator based in LA.  Techstars Music will invest $120K each into its first class of expected 10 startups for a total of $1.2M investment value. Techstars Music will announce its class later this month.
Today's music startups avoid focusing on the sale of songs, and instead focus on creating auxiliary music services, and then charging, taking a percentage of transactions, or subscription.
How These Music Startups Make Money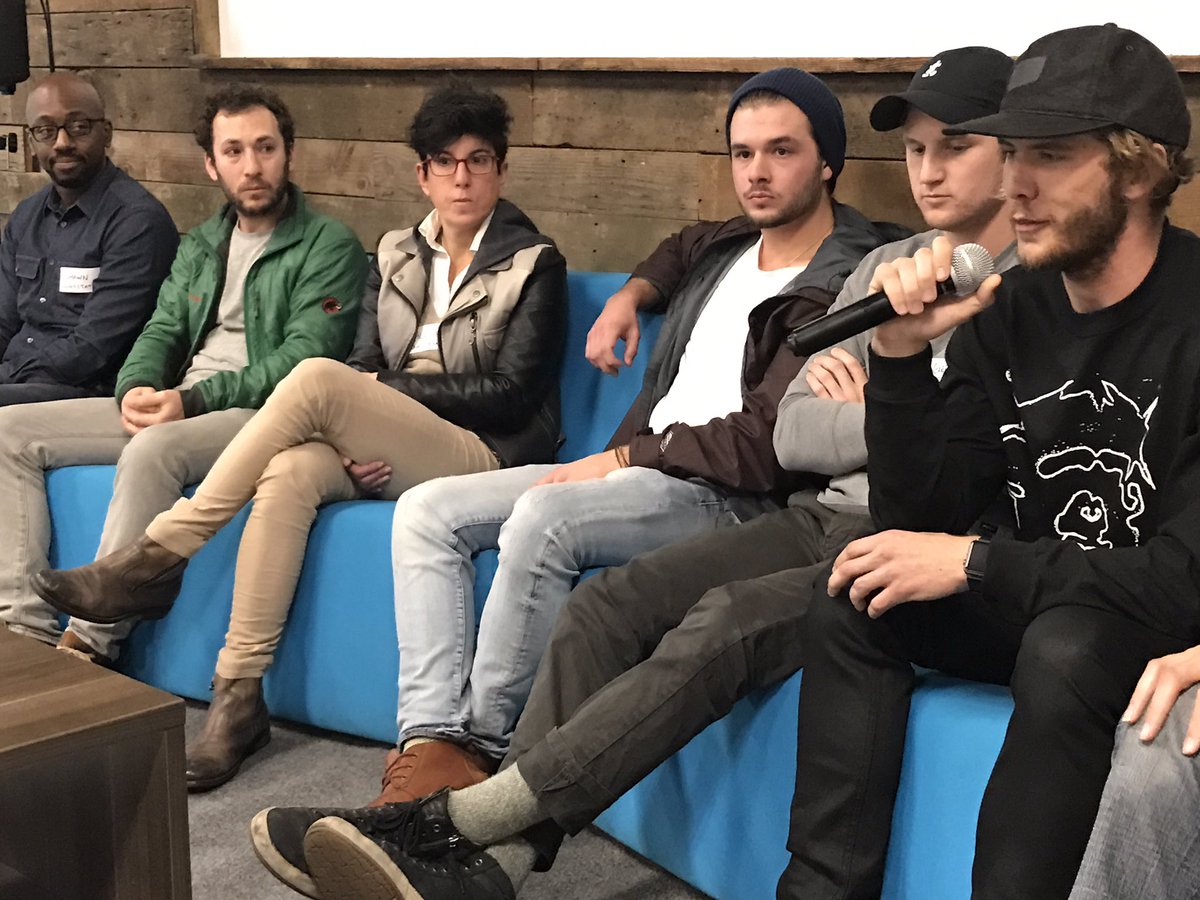 Four music startup founders on our panel described what they do and how they generate revenue:
Per Diem Music lets fans invest in their favorite bands, and charges $1 per transaction, like a brokerage fee, said founder Brandon Nelson. For example, if you see a promising band, you can "invest" in it on the platform, and get returns as the band increases in success.
Amper Music provides a subscription based service which lets you pay to get orchestral music composed by Artificial Intelligence. Just tell the AI program what music emotion (happy, sad, triumphant), type (emphasis on strings, brass, etc.) and even set crescendos and tempo, and the computer will generate a song, which you can then tweak. Its initial audience is for content creators who want orchestral music in their films or games, but can't afford to pay an orchestra to record, and don't want to pay royalties.
SoundStation creates music playlists for brands, charging $250 per playlist curation. For example, if Pepsi, Red Bull, a festival or an event, wants to have background music play in stores or at an event, they can work with a SoundStation curator to discuss the themes of the brand and event, and create a playlist. SoundStation charges a weekly subscription service for brands.
Shimmur works with influencers, and plans to generate revenue via a percentage of transactions.
UP NEXT: 7 Trends in Music Tech: speakers gave their outlook on trends in tech:
At our Music Startup Showcase, three startups pitched. Vampr app won both the #1 Judges Choice, and the Audience Choice. Vampr app is like a LinkedIn for music, letting you find a sound guy, guitarist, drummer, tour promoter, or stage manager, which aren't on LinkedIn. It's free to post, with revenue from increase access features. Vampr app also won the Silicon Beach Fest – Audience Choice award last summer. As prize, Vampr gets two Silicon Beach Fest 2017 passes, and automatic entry to pitch in the Startup Showcase.
After the panel, the Foxtrax band played a set. FOXTRAX band is an official SXSW 2017 showcasing artist. FOXTRAX is very digital: it is heavily supported across Sirius XM's Alt Nation, Spectrum Spotify, Apple, Pandora, Live Nation, Ticketmaster and key blogs including Indie Shuffle. FOXTRAX is opening for Barns Courtney on his tour this May. FOXTRAX played our Silicon Beach Fest Closing Party last summer. More info: http://foxtraxband.com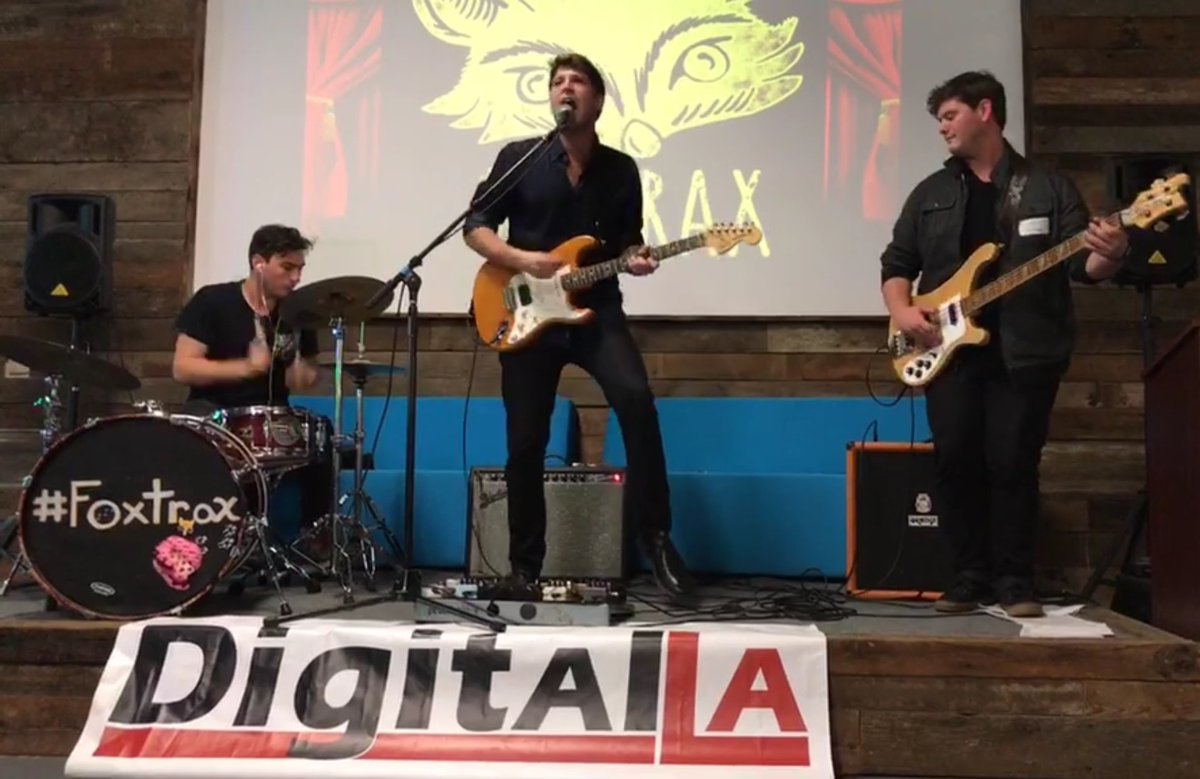 Thanks to our speakers!
– Ethan Austin, Techstars LA, Director
– Garrett Marengo, Red Bull Records, North American Brand Integration Specialist; Broken, Founder
– Allison Shaw, Manic Monkee, CEO
– Michael Hobe, Amper, C0Founder
– Matthew Peltier, Shimmur, Co-Founder
– Shawn Newsum, SoundStation, Founder
– Brandon Nelson, PerDiem Music, Founder
– Moderator: Kevin Winston, Digital LA
and STARTUP PITCHES
– Josh Simons, Vampr, Co-Founder
– Stuart Berwick, Kombie, Co-Founder
– Filipa Marinho, Tradiio, Music Artists & Partnerships
– Judge: Ted Cohen, TAG Strategic