Camera hardware, virtual productions, and live streaming dominated innovations at the National Association of Broadcasters Show, returned April 24 to 28 to the Las Vegas Convention Center.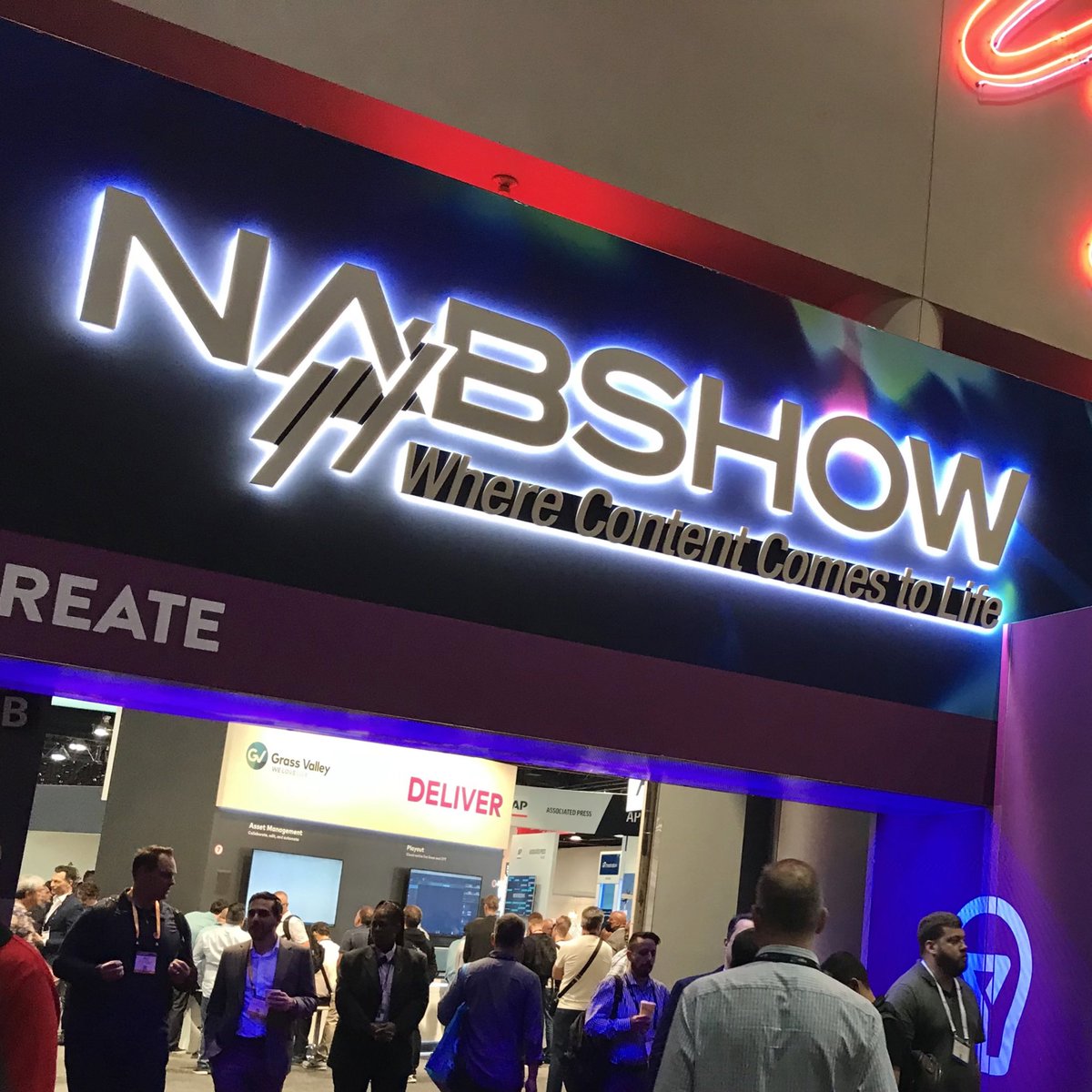 Like most returning events, NAB 2022 was less crowded, 'kinder and gentler', with less jam packed feeling. Reported attendance numbers were NAB 2022 at 52,000, compared to NAB 2019's 91,000, or about 57 percent.
We stopped by several booths to ask 'What is the coolest or most innovative new thing here?'
Here's what they said.
Sony: Sony booth promoted its virtual production, where you shoot a live action subject against a digital background Sony screen. Use the new VENICE (4K) and VENICE 2 (6K or 8K) cameras to shoot…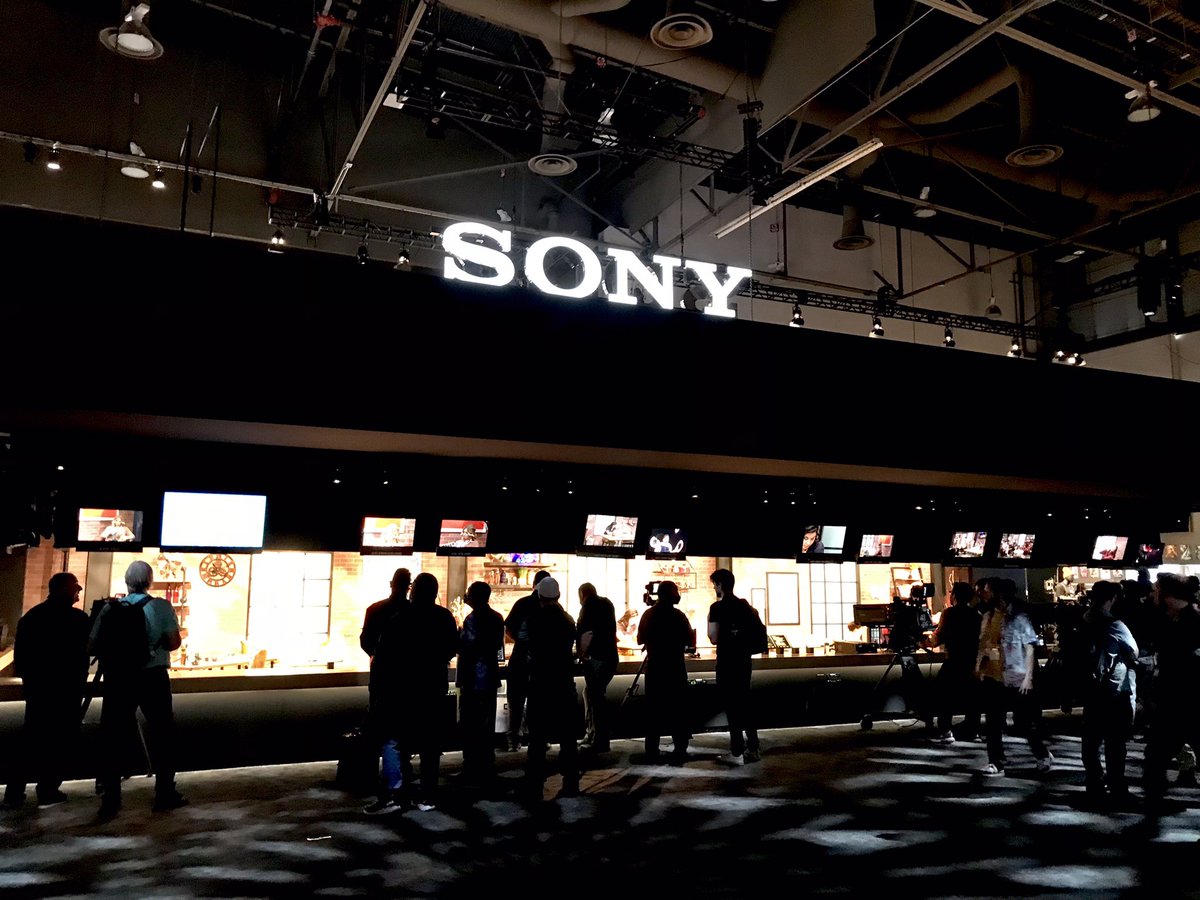 …combined with Crystal LED B-series for display.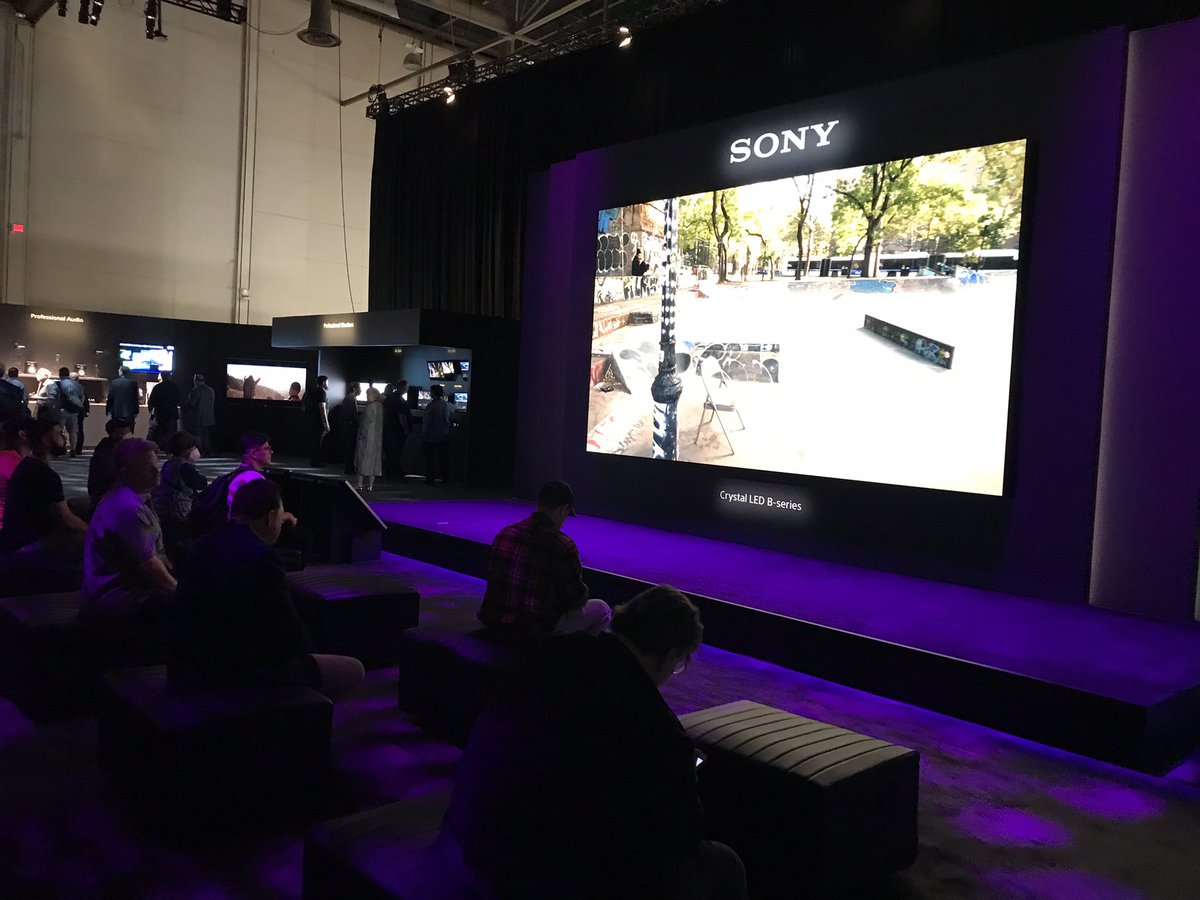 Sony virtual production VENICE + Crystal LED B series used in Top Gun, Black Widow, Loki, and other movies and TV shows.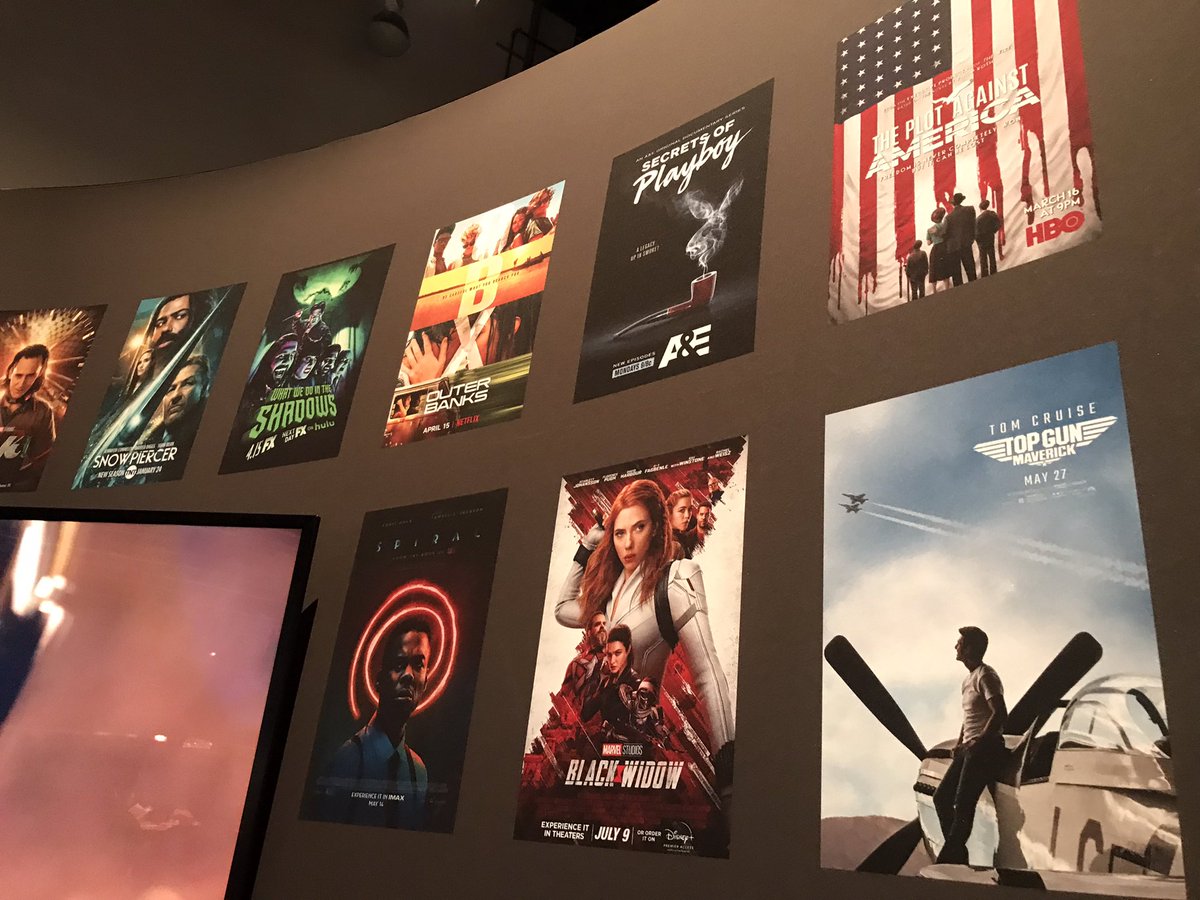 Canon: new Amlos gesture-controlled video collaboration camera and software for hybrid in-person and Zoom whiteboard meetings. Your remote attendees can see live vid closeup of whiteboard or screenshots of anything you make hand gestures over.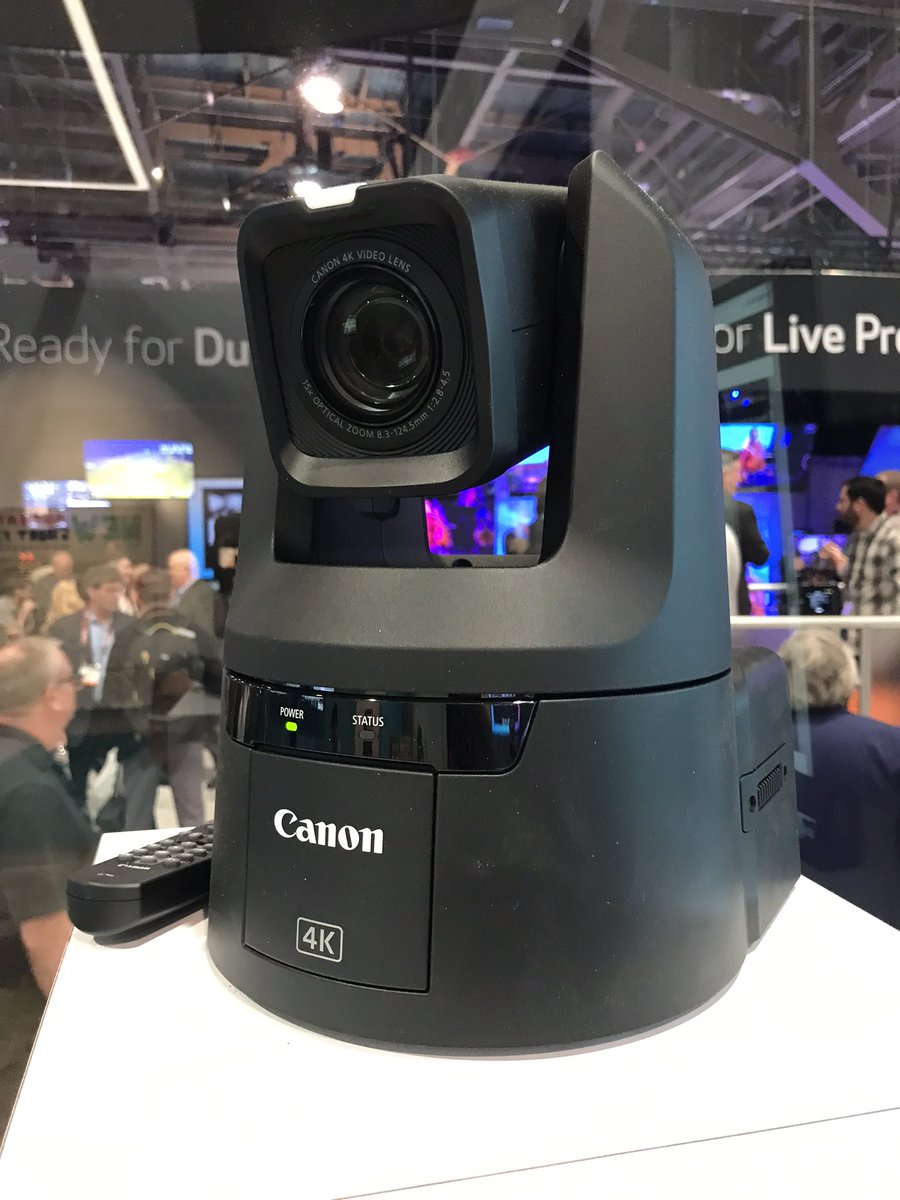 Panasonic: Kairos video switcher lets you input dozens of live video streams (esports players, sports) up to 100 GPS, and output it to multiple formats, change portrait/landscape and live edit the background, logos.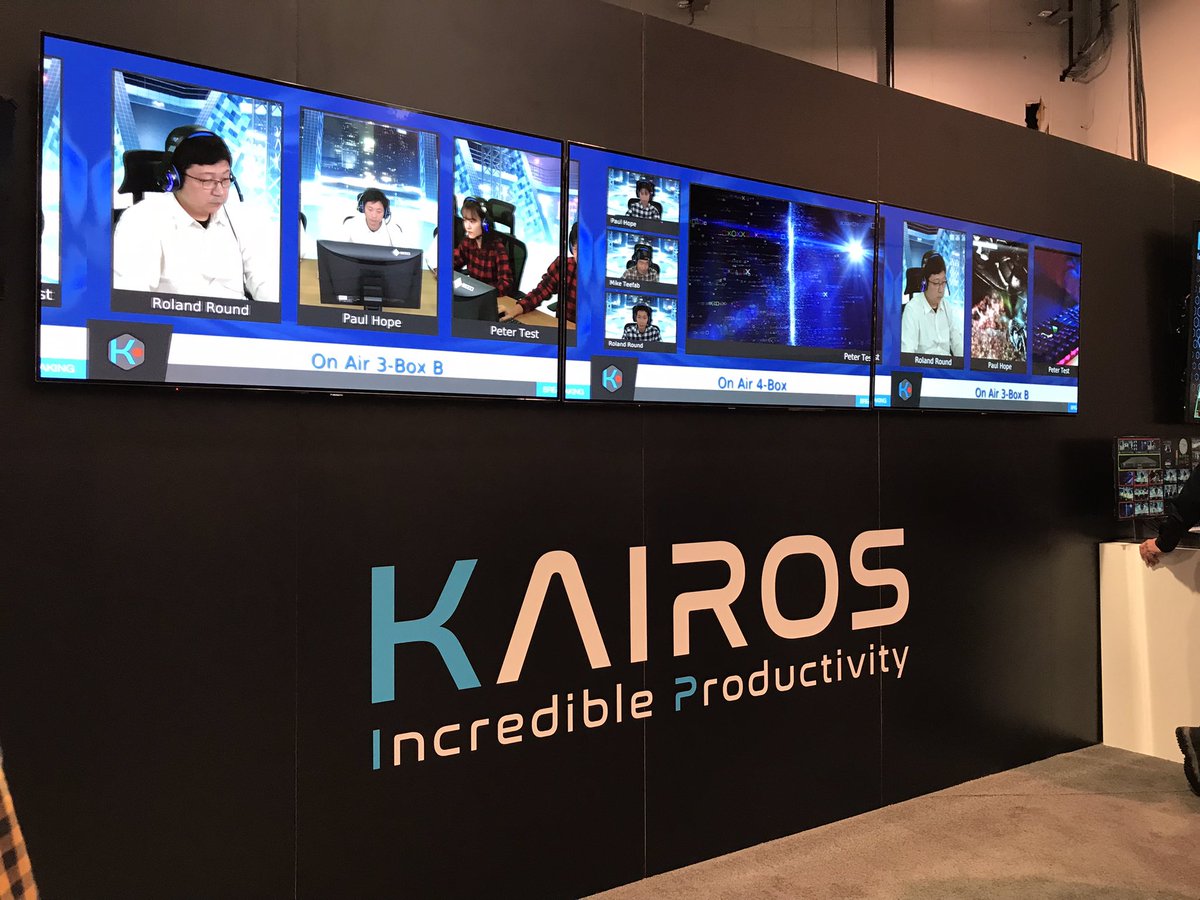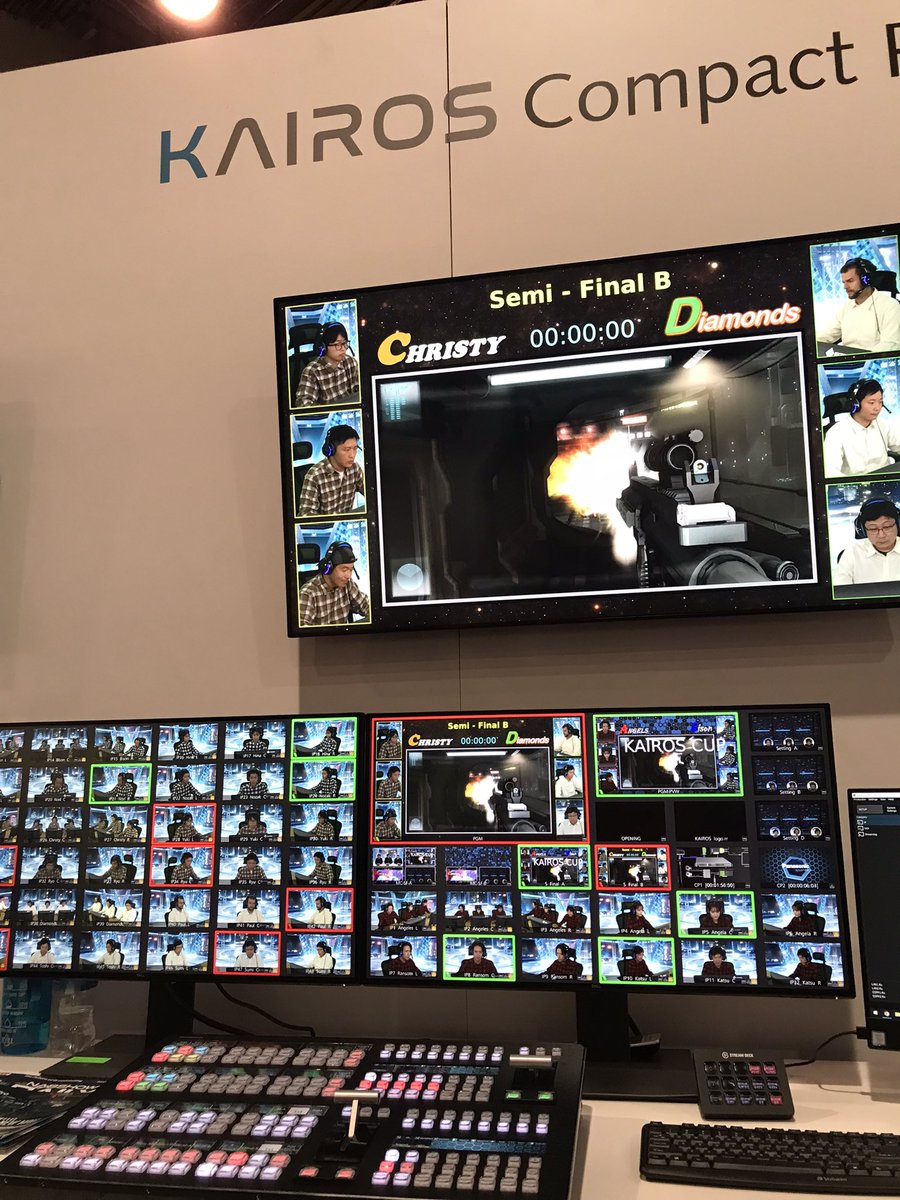 Microsoft: Video Indexer web-based software lets you upload a video to automatically index it, tagging it with characters in the show (live action or animated), content of the show, locations, and more. 15 cents per minute.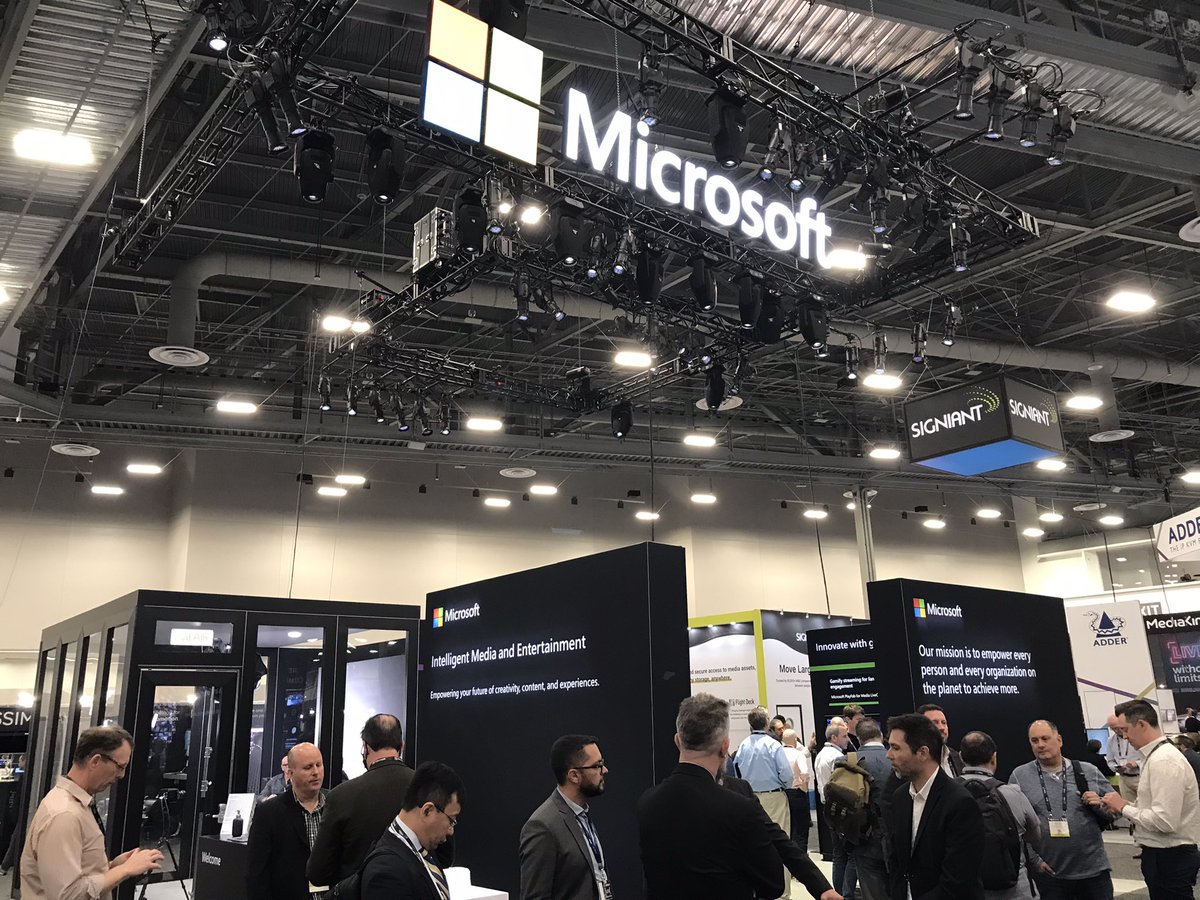 Saves on hiring humans to tag your video content for search. Demo: Video Indexing an episode of Friends.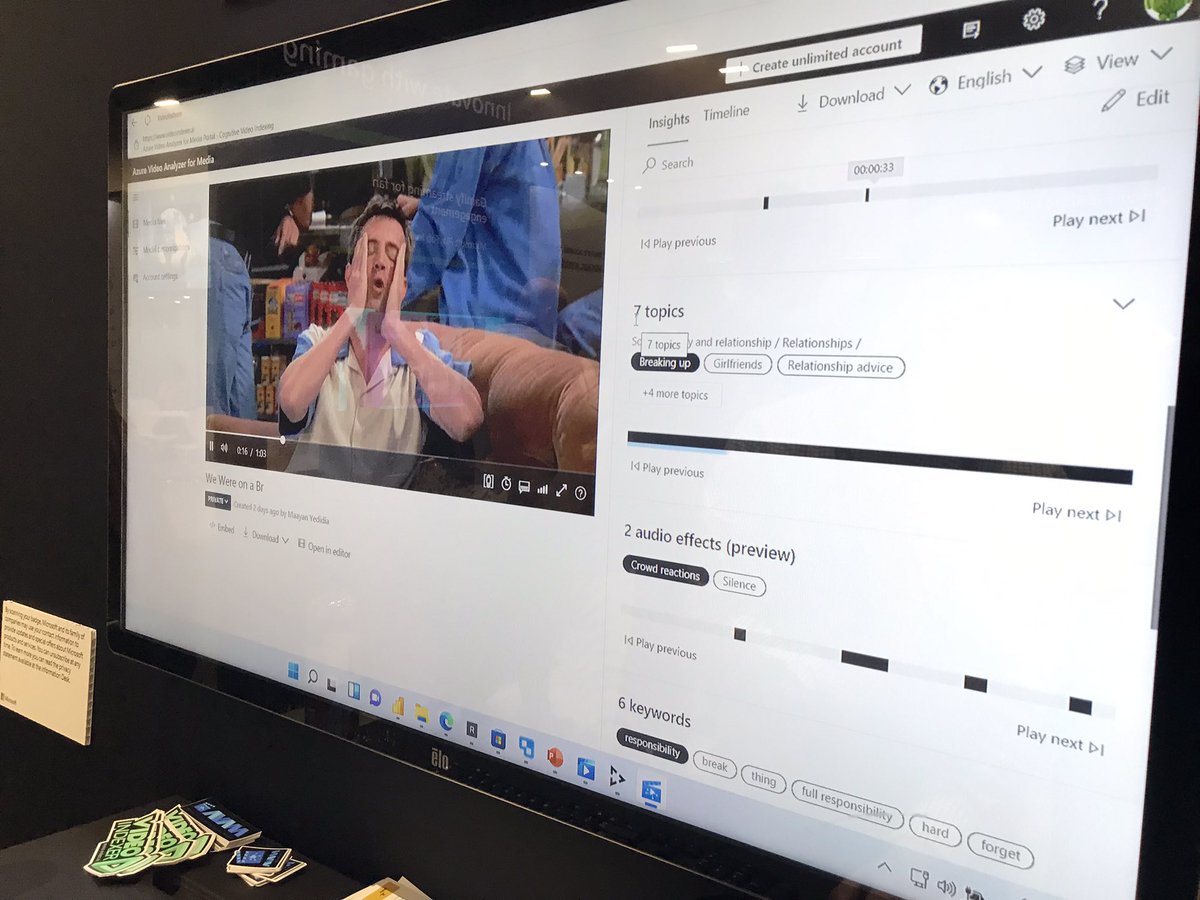 Adobe and Frame.io. Teradek Serv 4K lets you upload your 4K HEVC HDR dailies into http://Frame.io for instant dailies and real-time editing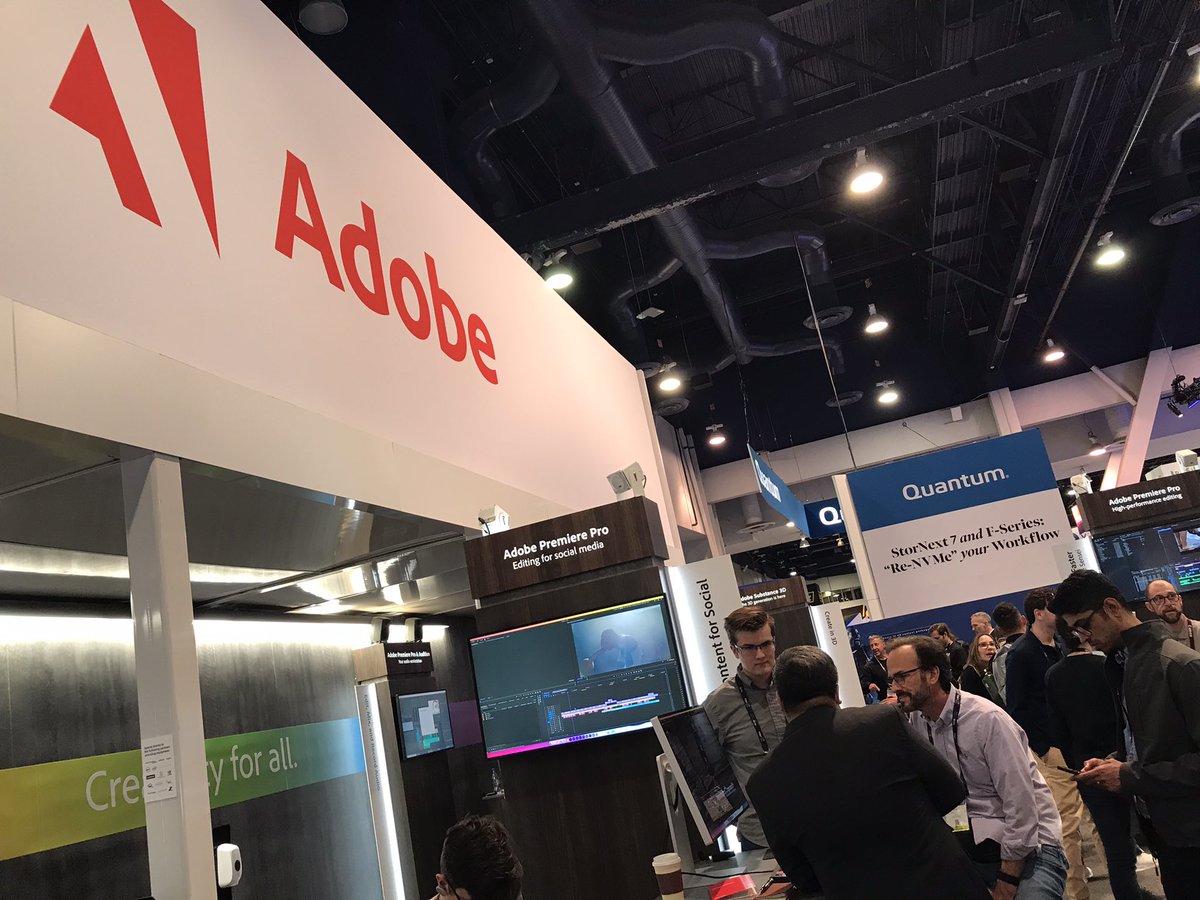 At Frame.io booth: Zoom in on the Teradek that attaches to your camera.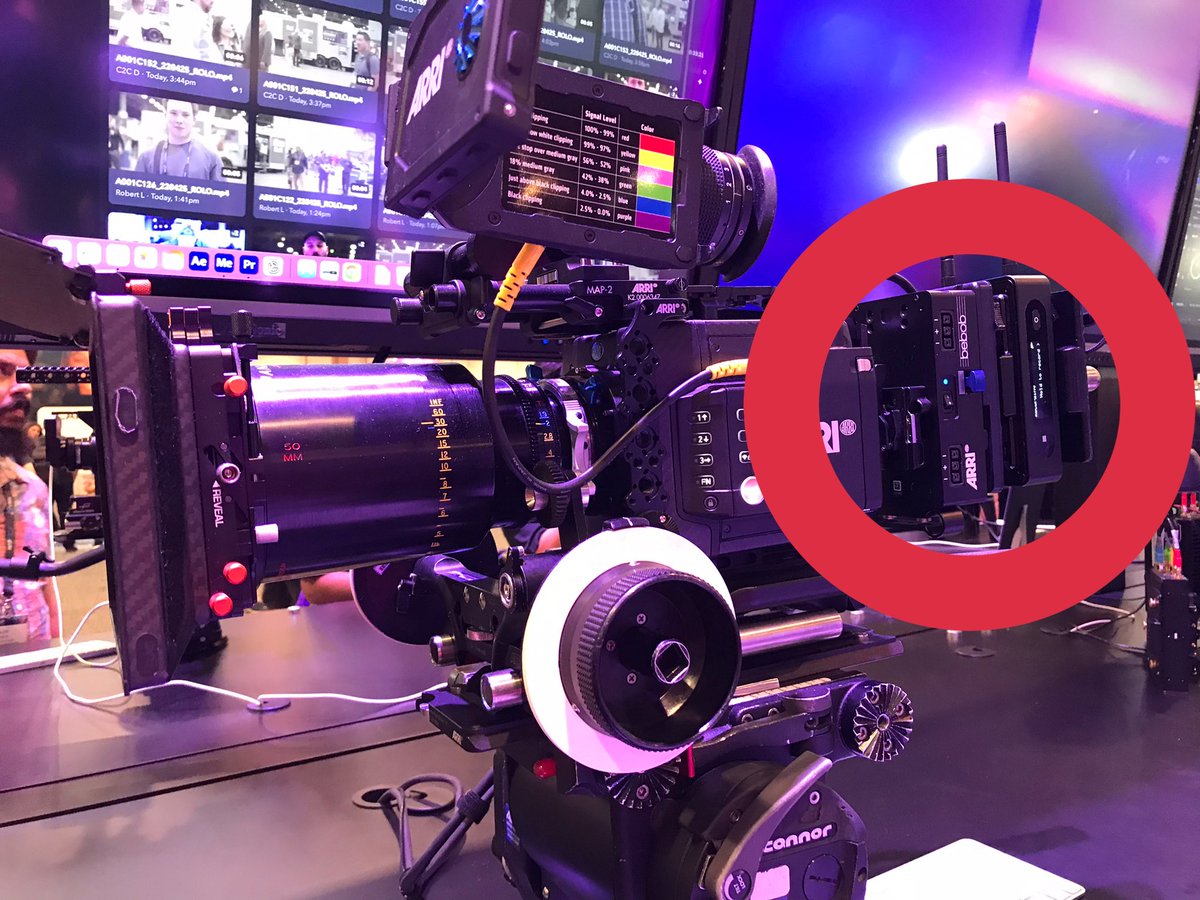 AMD booth showcased the 'most powerful media creation workstation' with AMD's Threadripper 64 core CPU, Radeon Pro W6800 w 32G RAM, all for real time video editing and motion graphics.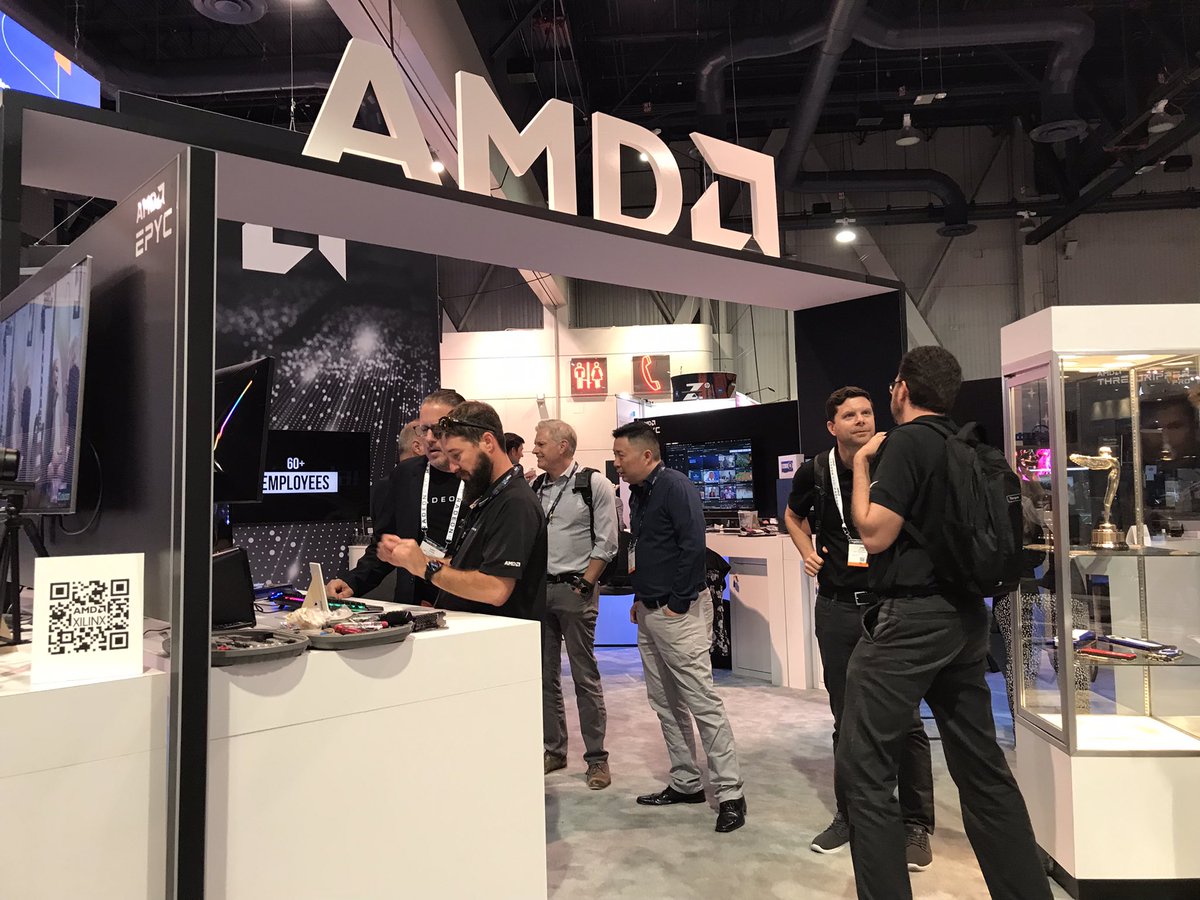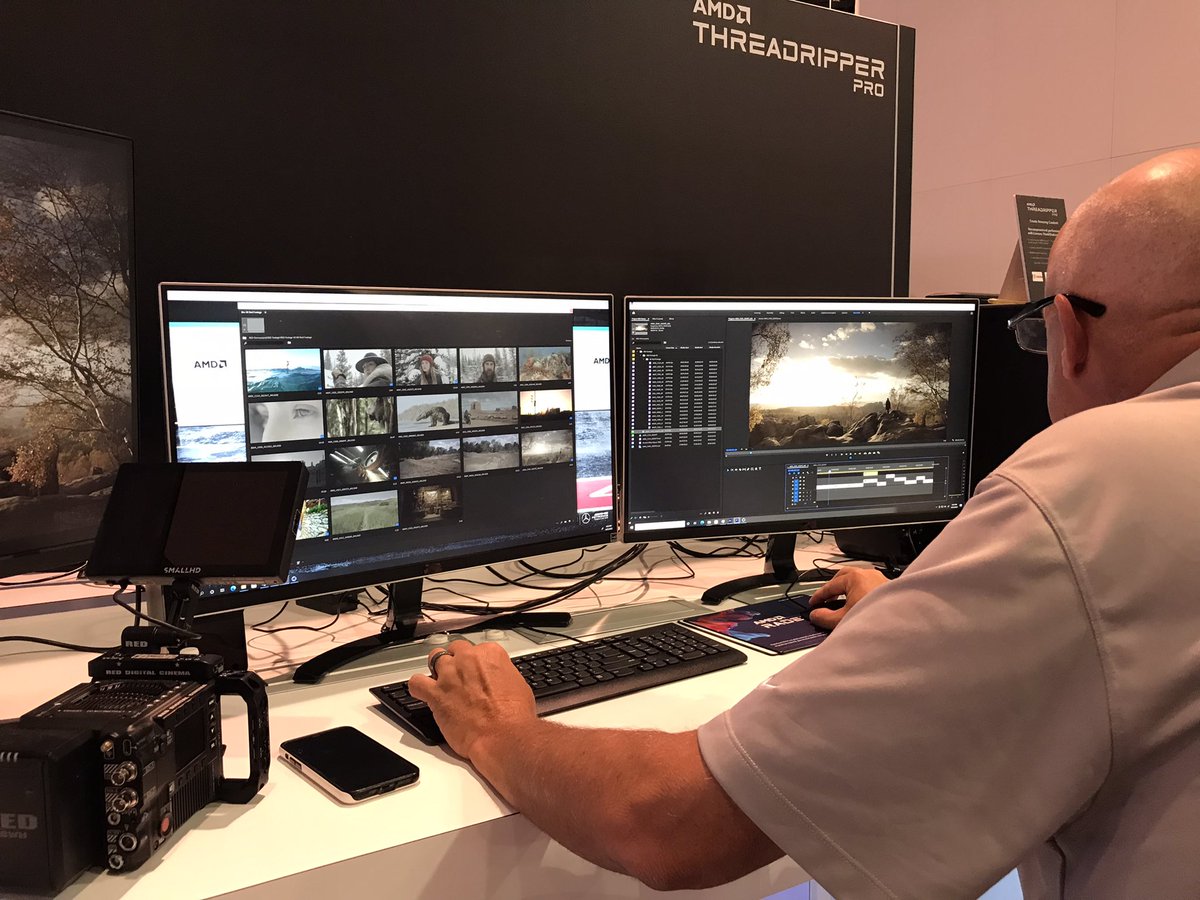 The Western Digital – SanDisk booth featured Pro-Dock 4 and Pro-Reader ecosystem for simultaneous offload of up to 4 dedicated readers: multi-card, CFexpress Type B, CFast 2.0, RED Mini Mag. Helps creative pros offload video and still content from their cards faster.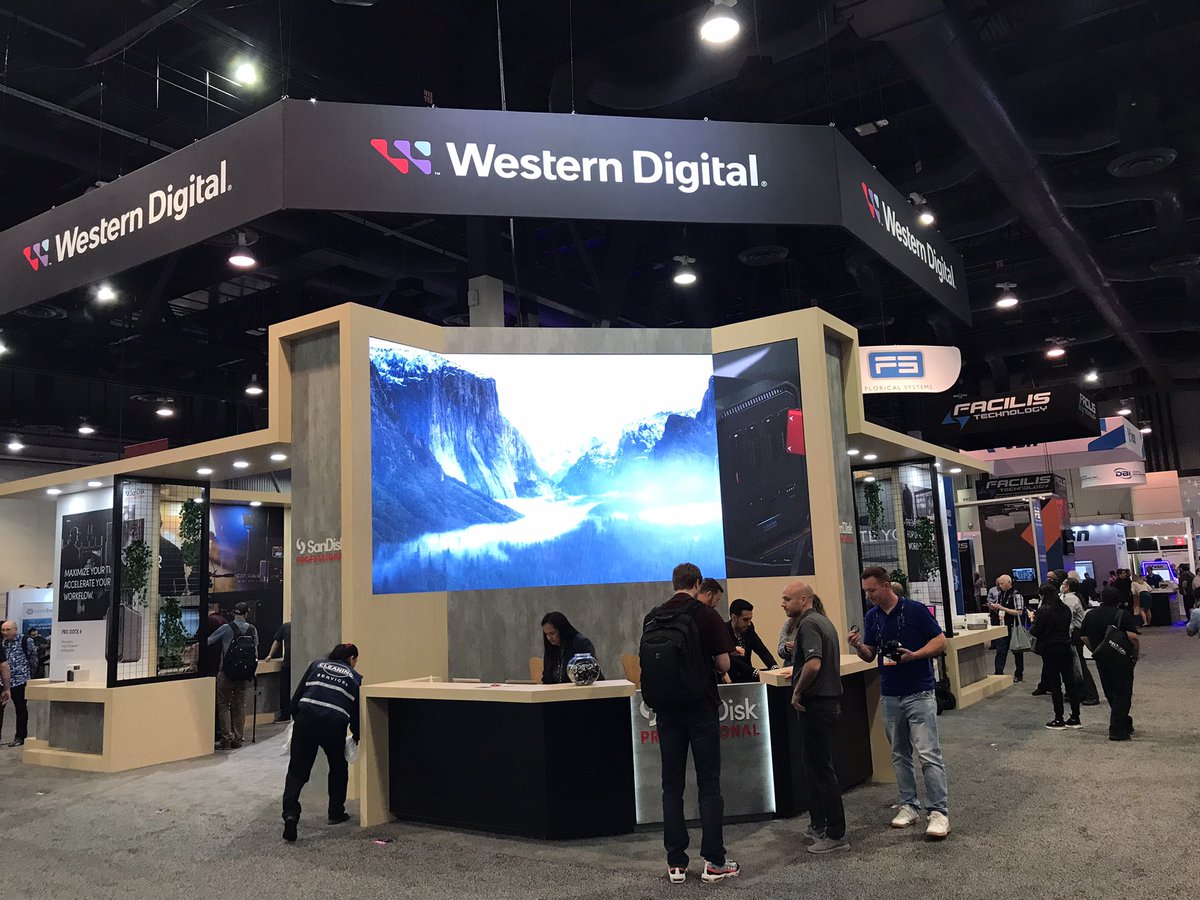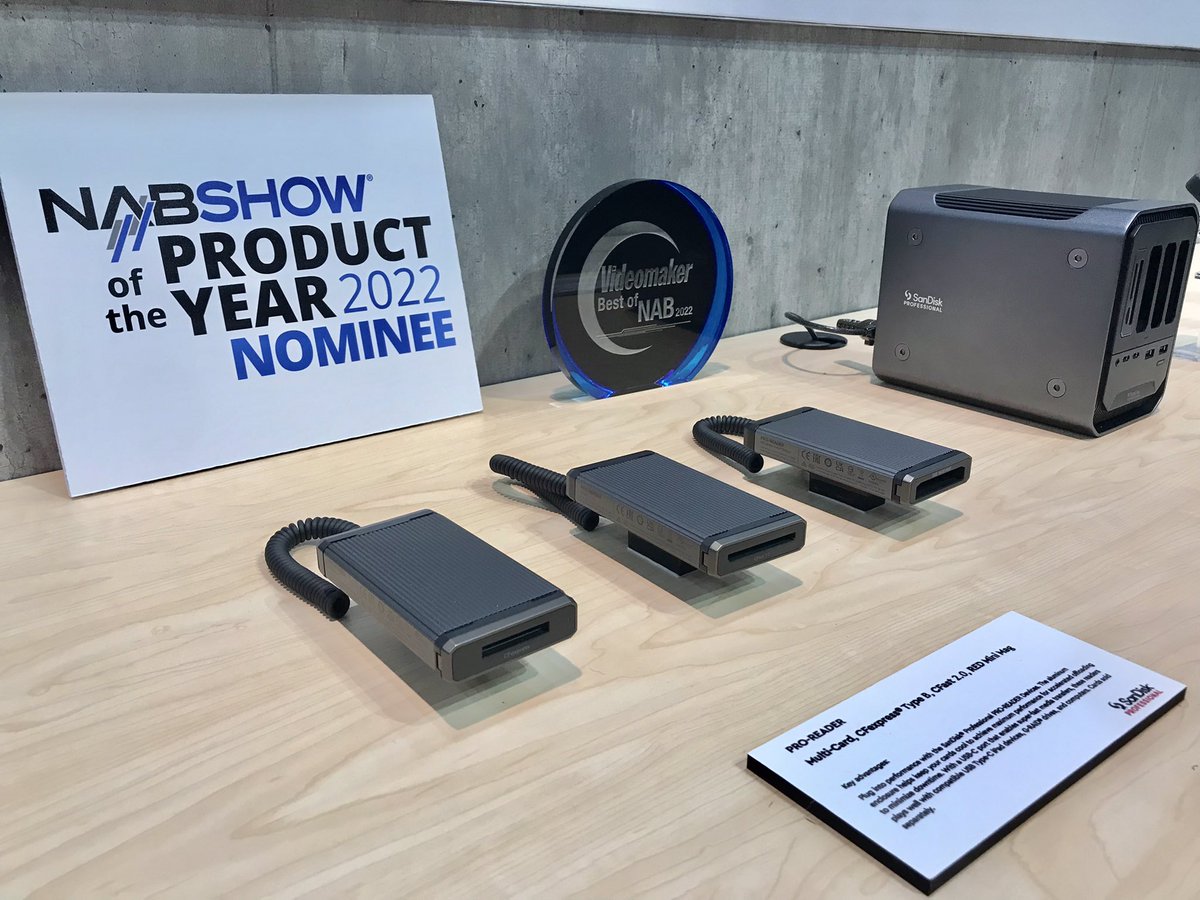 Atomos: Connect to Cloud module to let you livestream or upload your footage to the cloud for live production or remote post production, via the Atomos Cloud Studio, in partner w Mavis.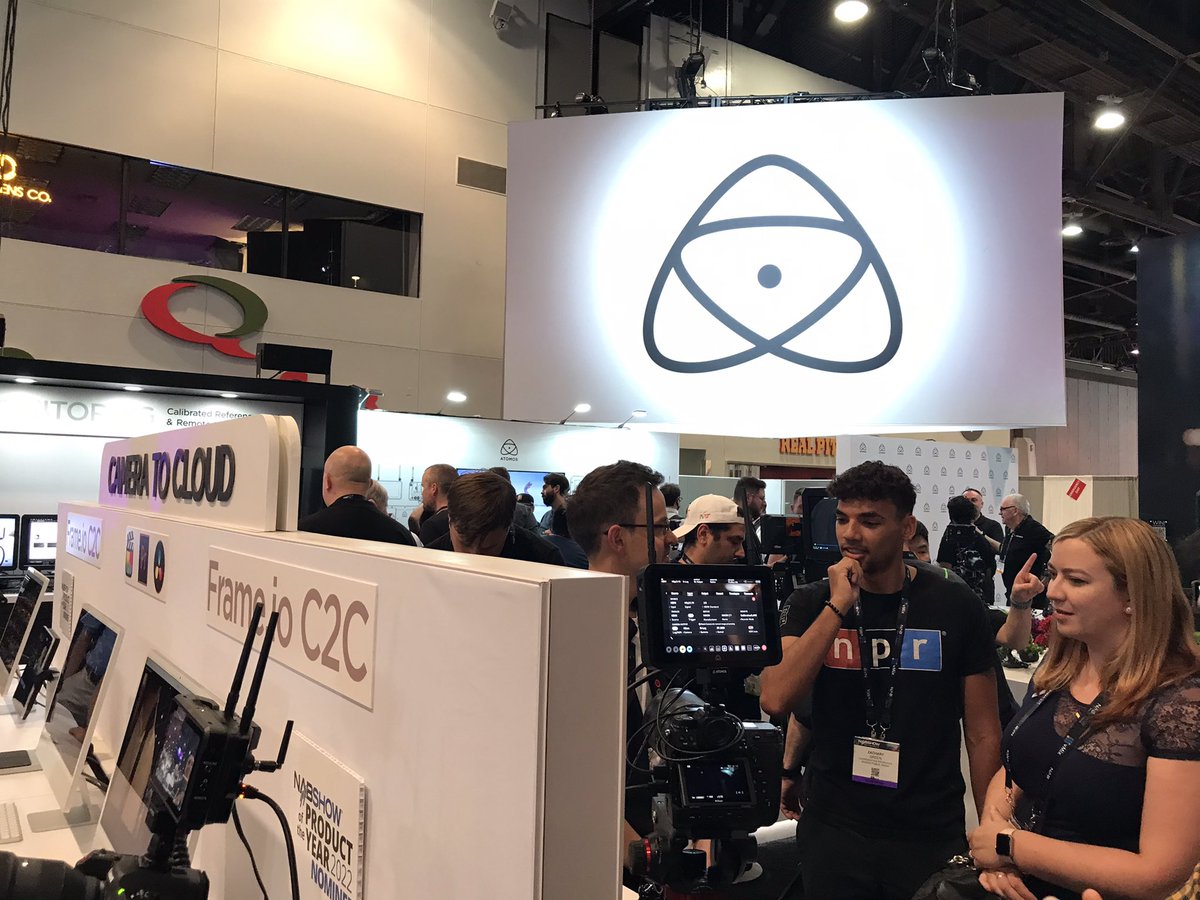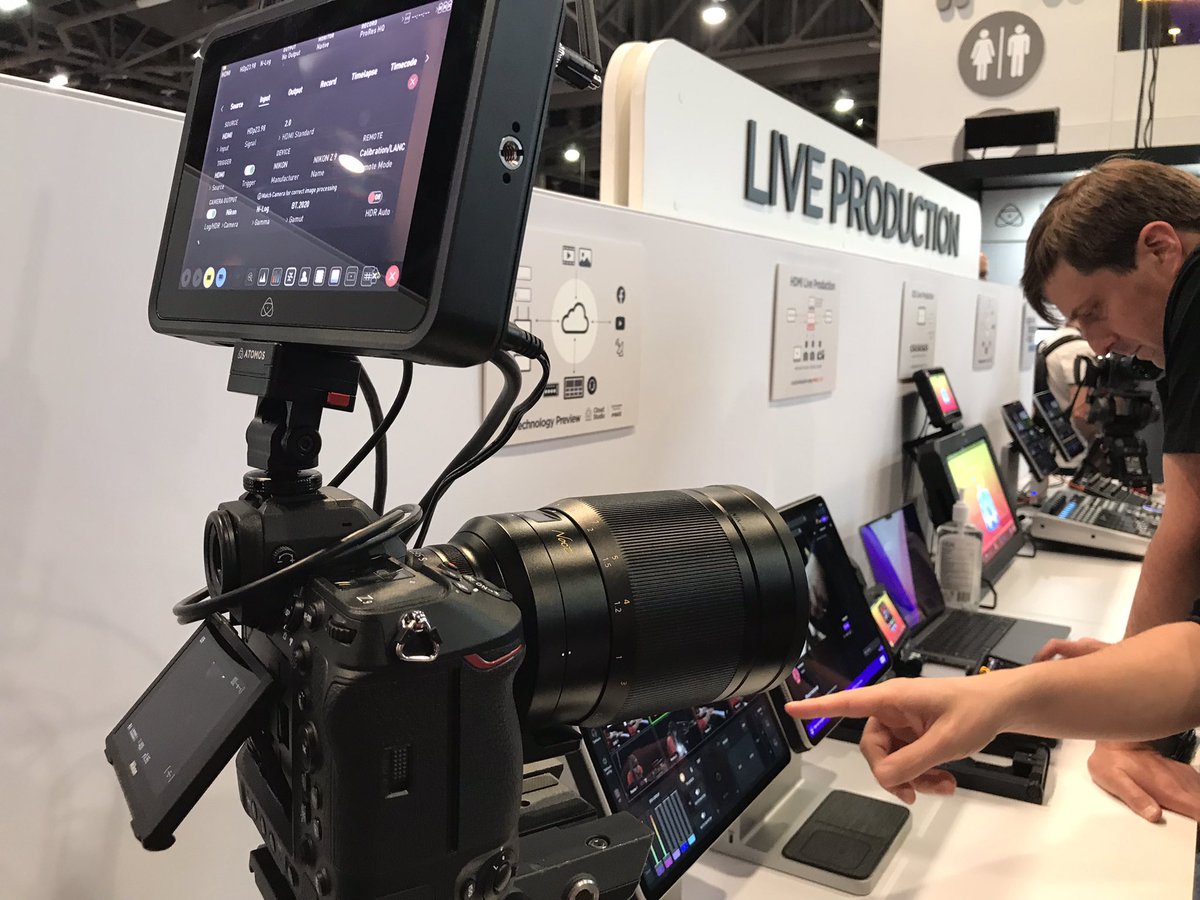 Insta360 featured two new of its 360 cameras.
 – One RS twin edition 360 camera with interchangeable lens: switch between 360 and 4K wide angle lenses. $549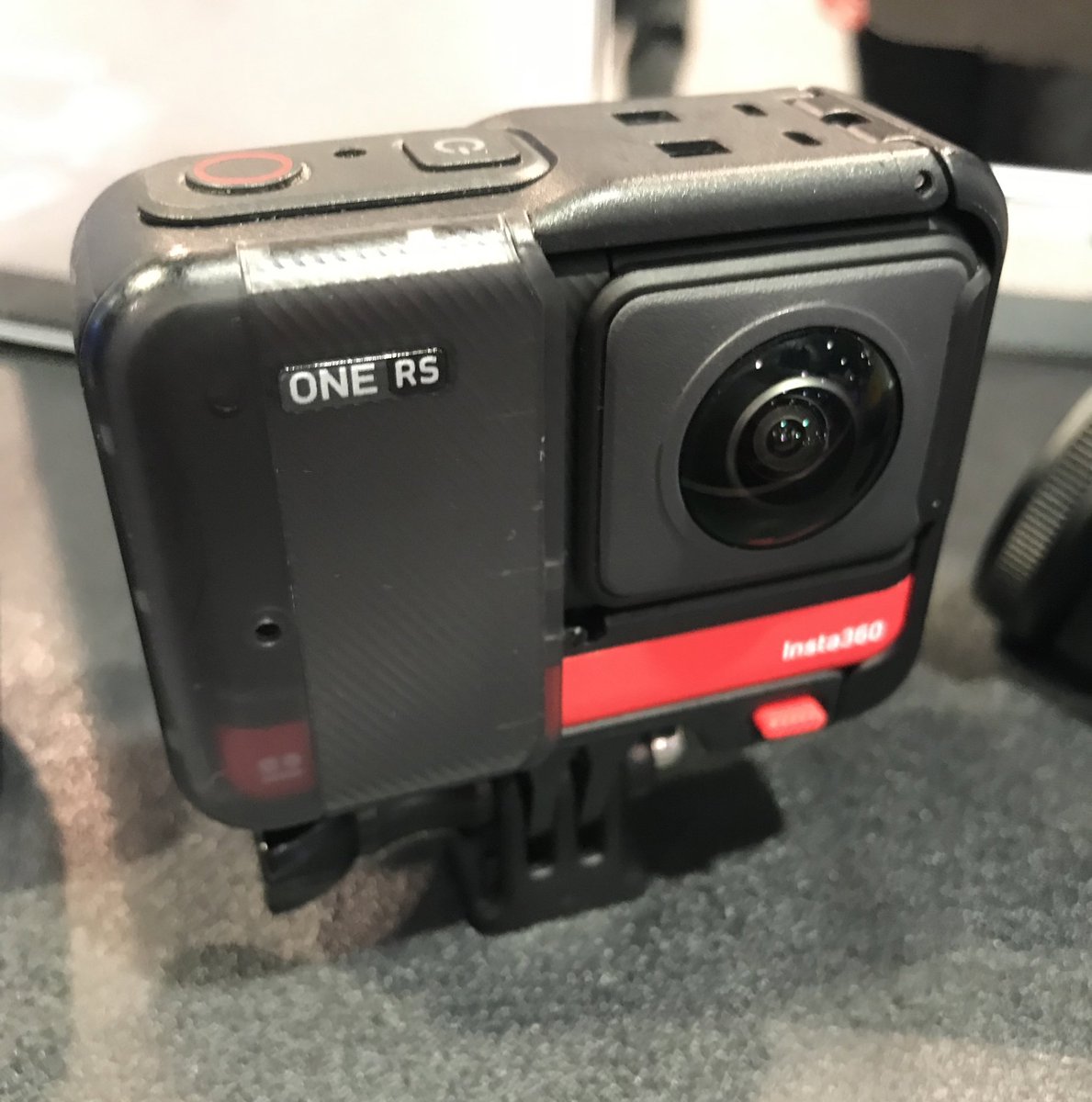 – Titan, a 360 camera for Cinematic VR. It has 8 cameras with micro four thirds sensors. Used to film The Soloist VR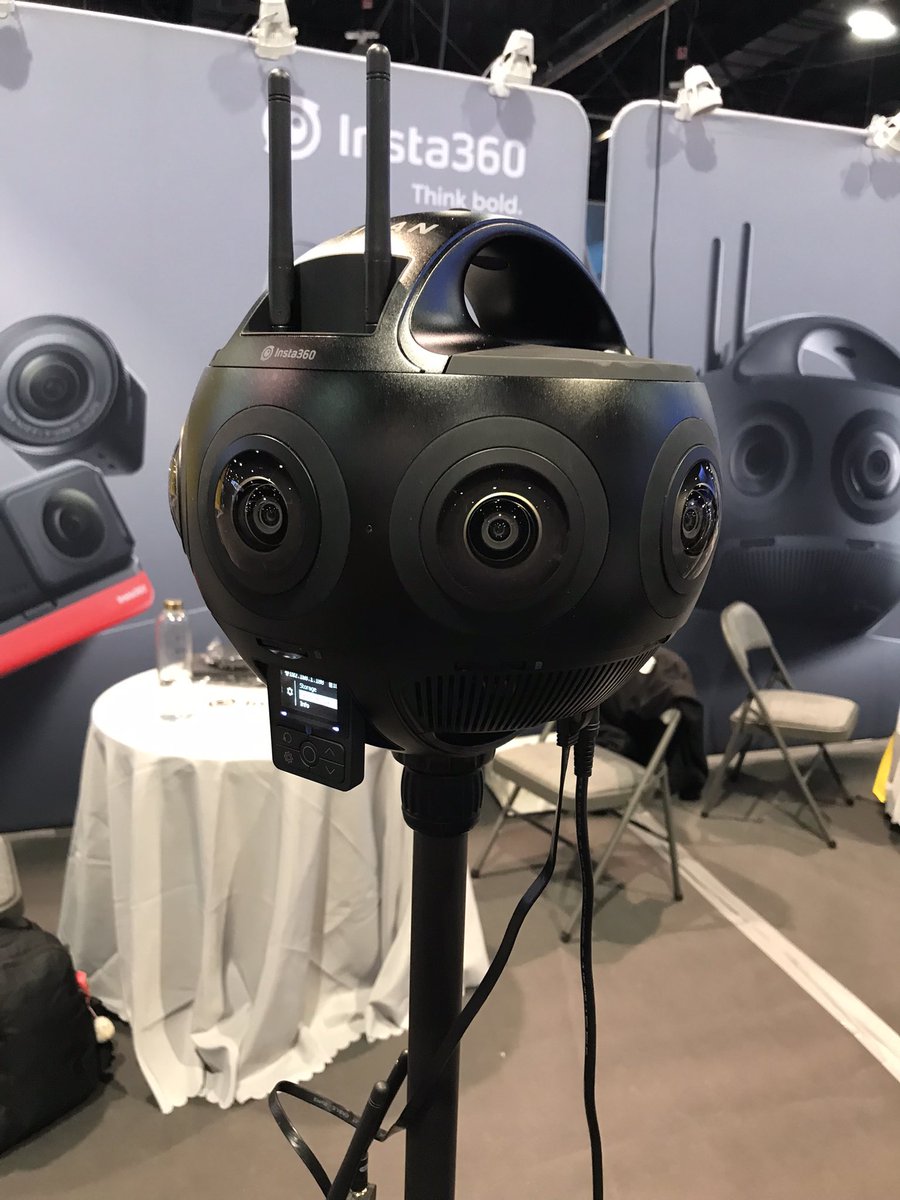 EVS: MediaInfra Strada is a system that replaces SDI routers with IP components that can connect to native IP devices without complexity.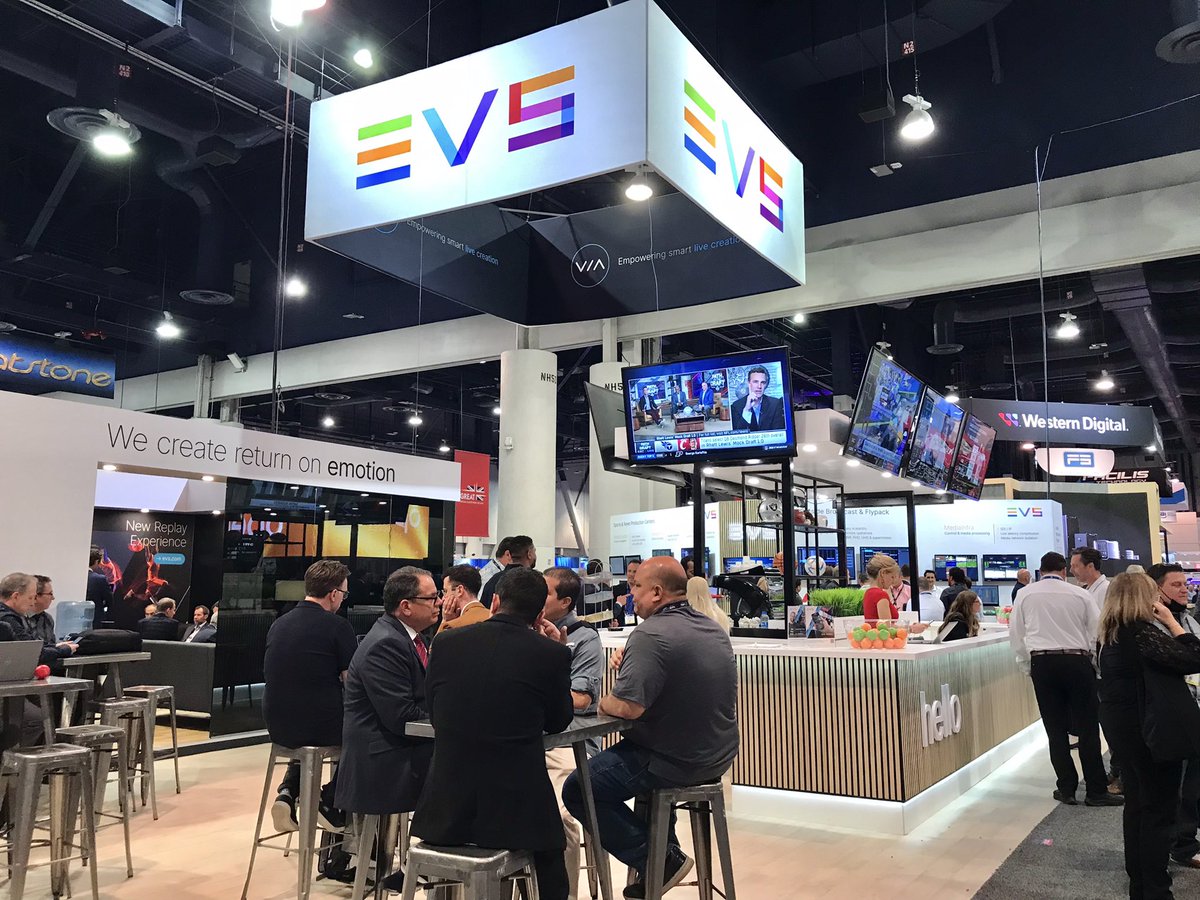 EVS booth had the best open bar and swag: balls, frisbees, candy.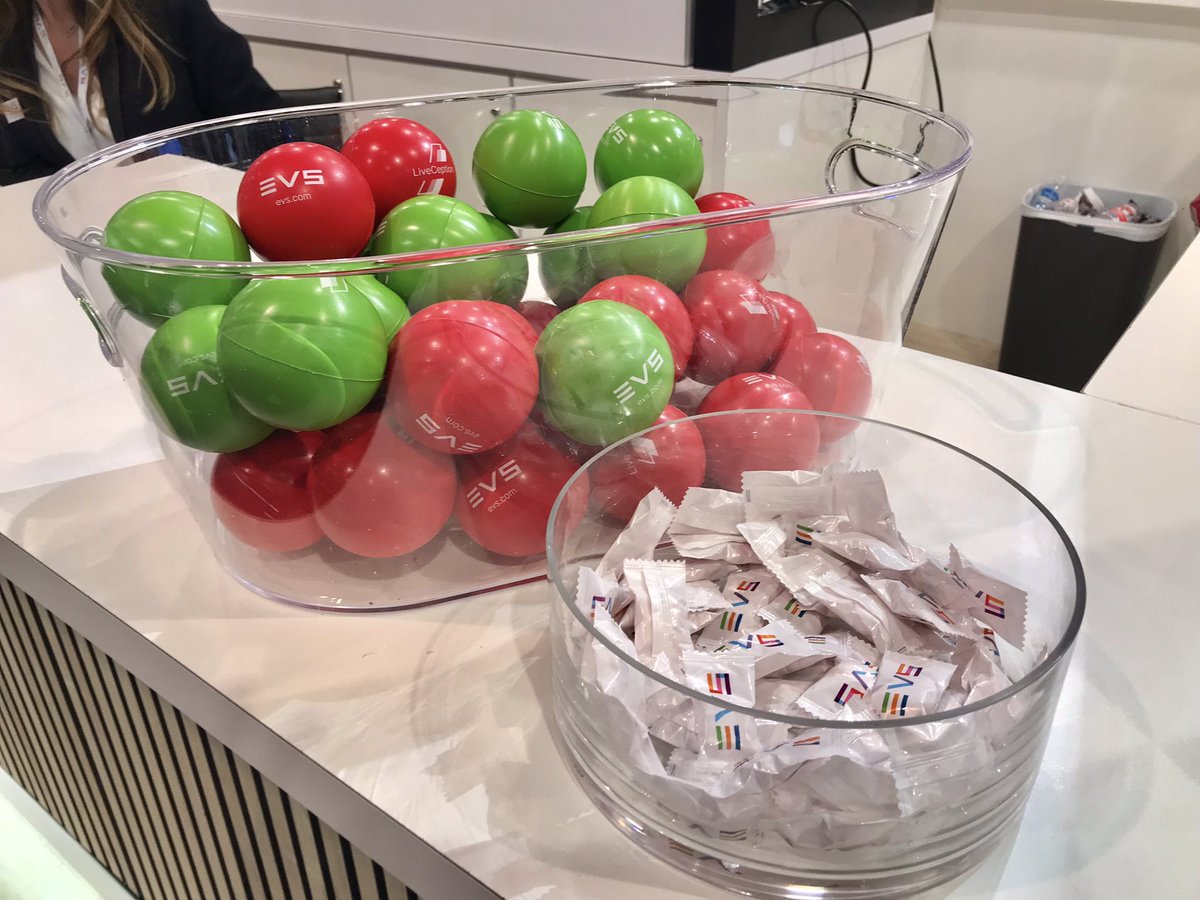 Ross. Meet experts to talk about live video production tech. Ross powered the Super Bowl SoFi Stadium's infinity screen and ribbon boards visuals and graphics. Plus: ask nicely and you may get some red Ross socks, candy, coffee, pin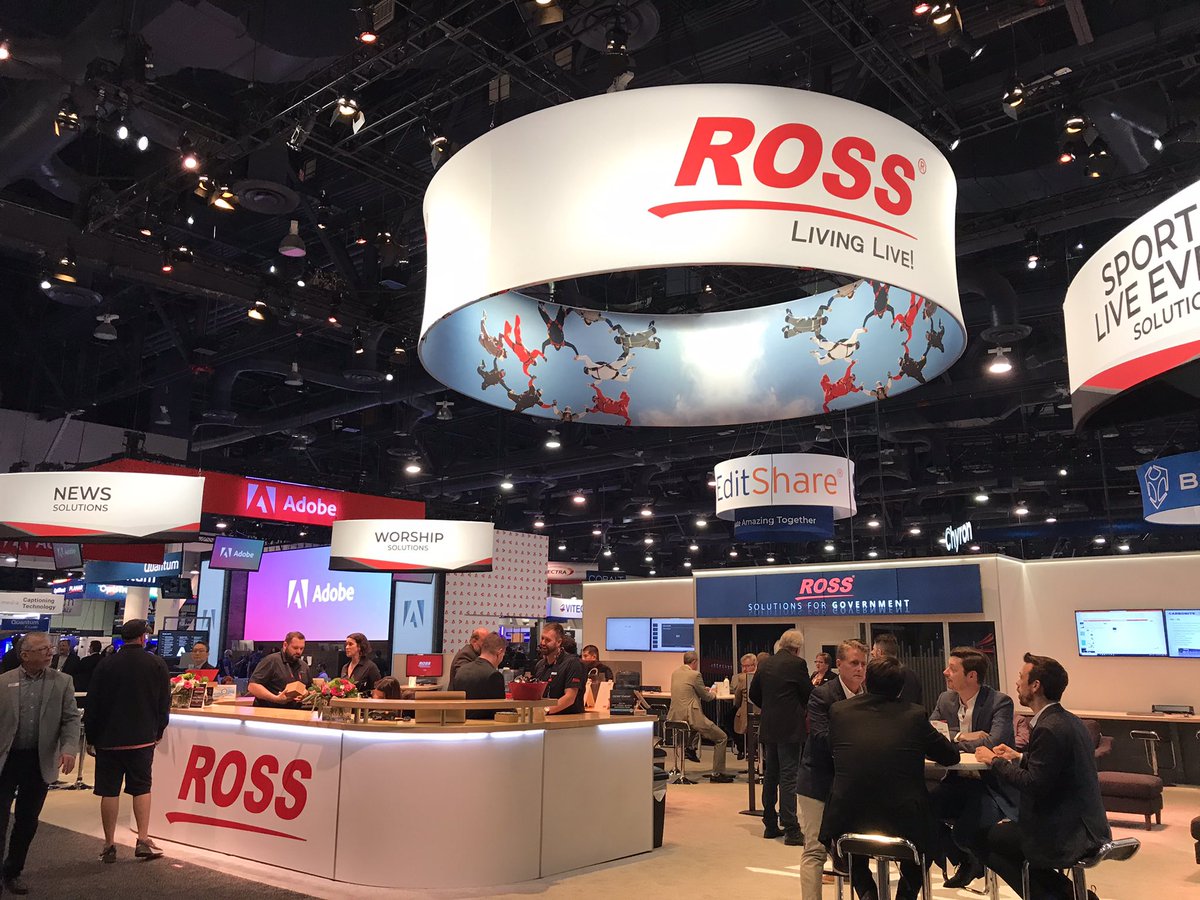 BackBlaze: Talk to them about their cloud storage ($5 for 1 TB per month) in North hall, and you may get a free BLAZE IT shirt or tote bag.