NASA JPL won an Emmy! Members of the NASA JPL Media Relations and Public Engagement offices, and leaders of the Cassini Mission received an Emmy for Outstanding Original Interactive Program at the Television Academy's 2018 Creative Arts Emmy Awards at the Microsoft Theater on Saturday, Sept. 8, 2018, in Los Angeles.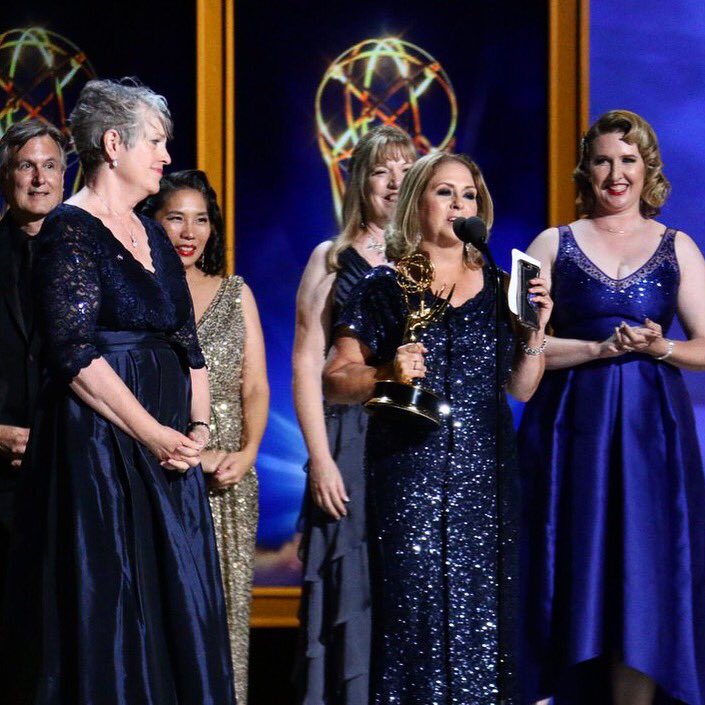 Pictured from left to right: Preston Dyches, Julie Webster, Phil Davis, Earl Maize, Jess Doherty, Alice Wessen, Jia-Rui Cook, Linda Spilker, Veronica McGregor (holding the Emmy), Stephanie L. Smith. Credit: Courtesy of the Television Academy
Wach video of the team's acceptance speech.
Stephanie Smith, NASA JPL digital and social media lead, spoke at our Digital LA – Space Tech panel (photo below). She helps run the @MarsCuriosity and @NASAvoyager rover social media, giving a voice to space tech to help make it more accessible to the public.