Newport Beach Film Fest returned with 150 films, celeb-studded events, and its full stylish parties October 13-20 at and around Newport Beach.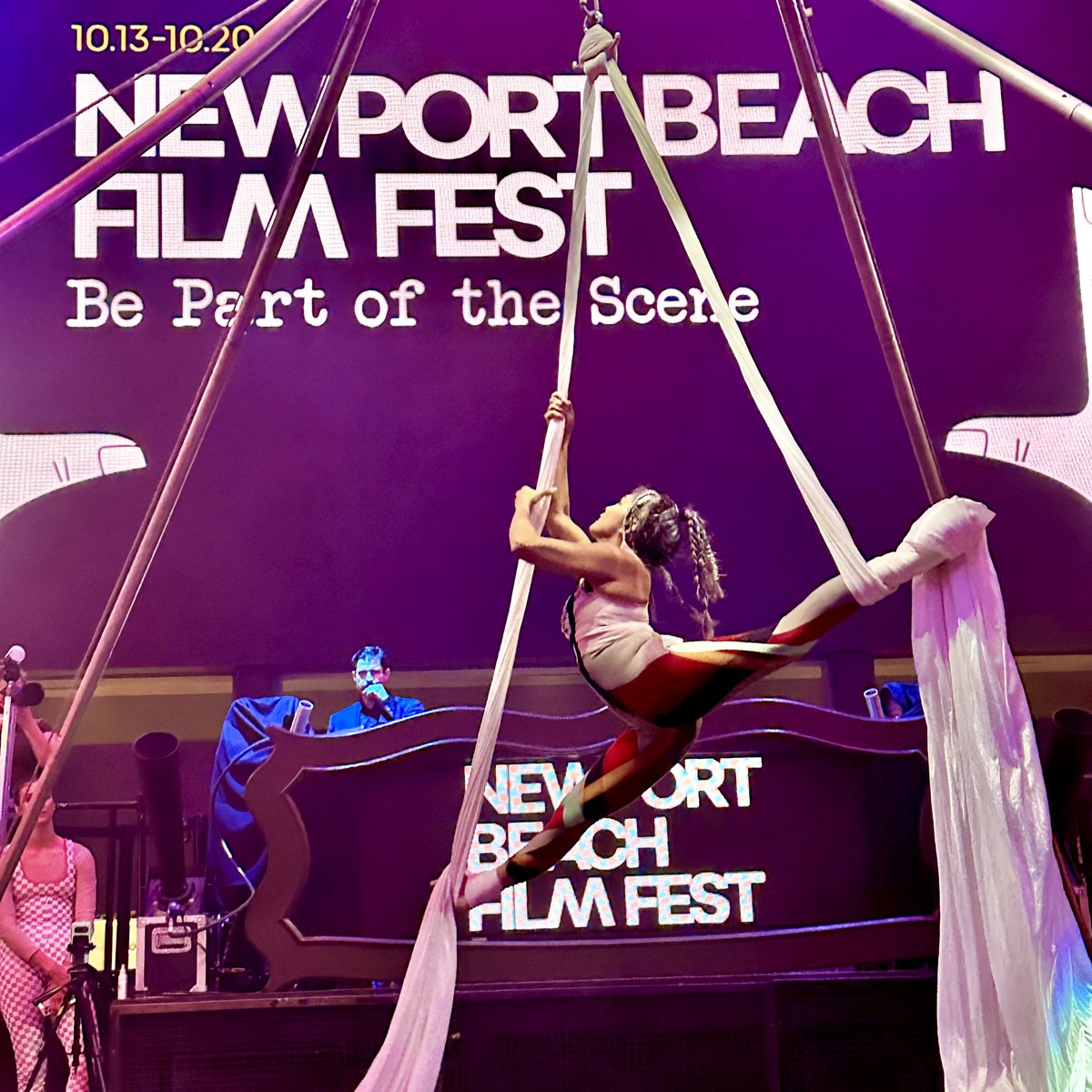 High profile films included My Policeman starring Harry Styles, the Knives Out sequel Glass Onion, and rockstar Machine Gun Kelly starring in Taurus.
Hollywood talent appeared at premieres, awards, and special events. Eddie Redmayne, Adam Sandler live recordings of the Hollywood Reporter's podcast 'Awards Chatter,' and Variety's 10 Actors to Watch.
The Festival Honors included: Ron Howard, Aubrey Plaza, Jonathan Major, Keke Palmer, Patton Oswalt, Colson Baker, and Anna Diop.
Filmmakers traveled from around the world to show their films at NBFF. "Filmmakers have said really good things about the atmosphere, filmmakers, and community," said writer director Iqbal Mohammad, who flew from Yorkshire, England to screen his 12-minute short Tasbeeh, about the friendship of two Southeast Asian men, who are underrepresented in cinema.
FILMS
OPENING NIGHT: Weird: The Al Yankovic Story. Daniel Radcliffe plays Weird Al in this totally fictional biopic of Weird Al's life. In the Q&A, the director said Al's actual life wasn't that interesting, so the biopic is spoof fiction. "We decided to create the most dramatic biopic of Weird AlYankovic's life," the director said, introducing the film.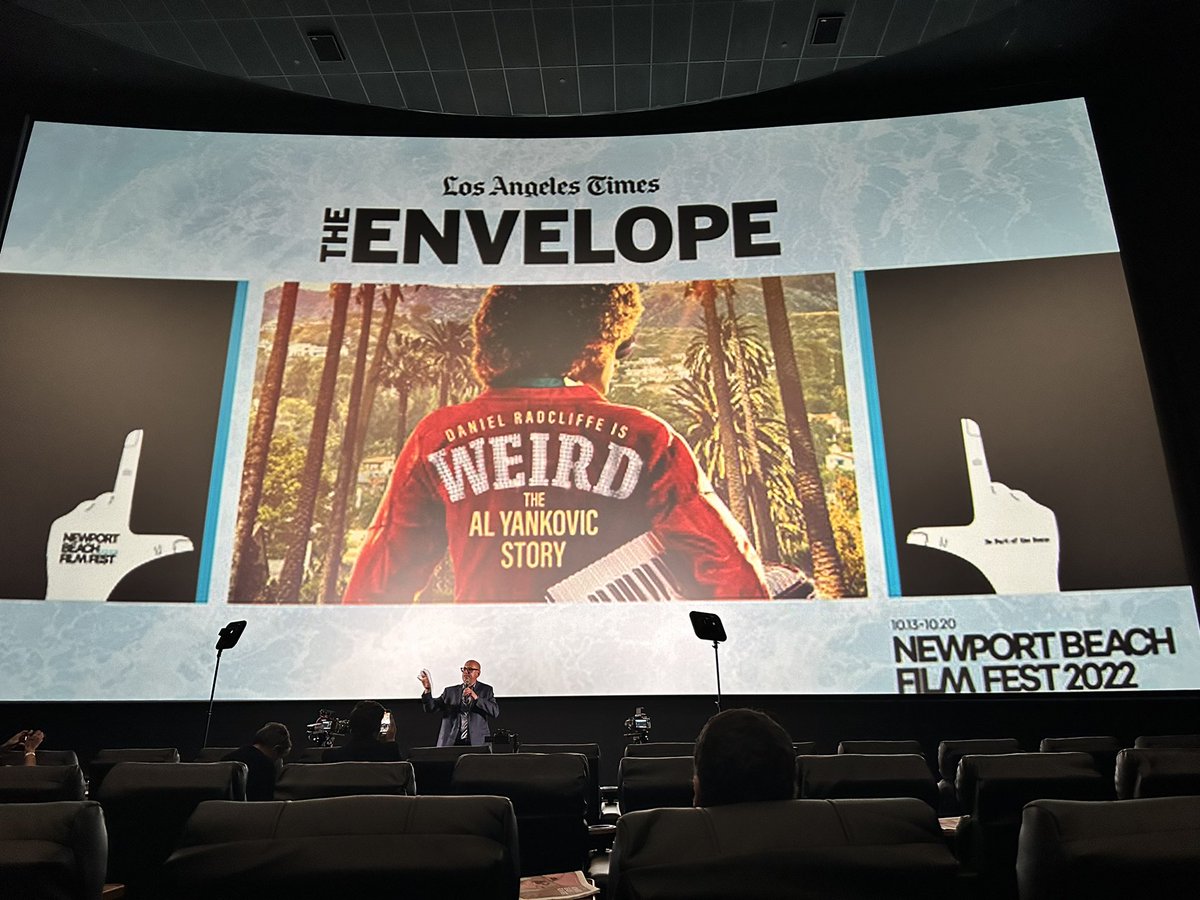 In it, young Weird Al learns to play the accordion despite his overbearing dad, and goes on to become a popular recording artist. He becomes upset when his original song Beat It is 'ripped off' by Michael Jackson's 'Eat It.' Madonna (played by Rachel Evan Wood) eventually courts him to boost the popularity of her songs. And there's a huge gunfight scene with a cartel. See, pure fiction! The film features several cameos from celebrities obtained by basically going thru Al's contact list, the director said. The film doesn't quite seem sure whether to be pure comedy or meaningful drama, and pacing lags at times, but fun for Weird Al fans.
CLOSING NIGHT: Glass Onion, A Knives Out Mystery. Daniel Craig stars in this sequel to Knives Out, directed by Rian Johsnon. Daniel's character is gay in this film.
My Policeman. Harry Styles stars in this love triangle showing the power of secrets, love and lies that can last a lifetime. The film starts off as a coming of age boy meets girl story. Harry's character meets a girl in the summer, and they start to date. He introduces her to his museum curator friend, who in flashbacks is revealed he also started to date long before. Cast did not attend, but NBFF added a second screening after the first sold out.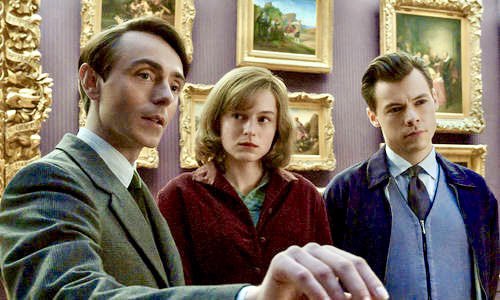 Taurus. Colson Baker aka Machine Gun Kelly discussed Taurus, in which he plays a downward-spiral rockstar writing his last song in Los Angeles. Colson said he shared some characteristics to his character Cole in the film. He was attracted to the project for the film's themes: "Work hard and see the good in people," Baker said. "It's Peter Pan. Lost Boy that doesn't wanna grow up." He said that artists these days compose song ideas and music via the Voice Notes app; don't need a full recording studio to get a song started.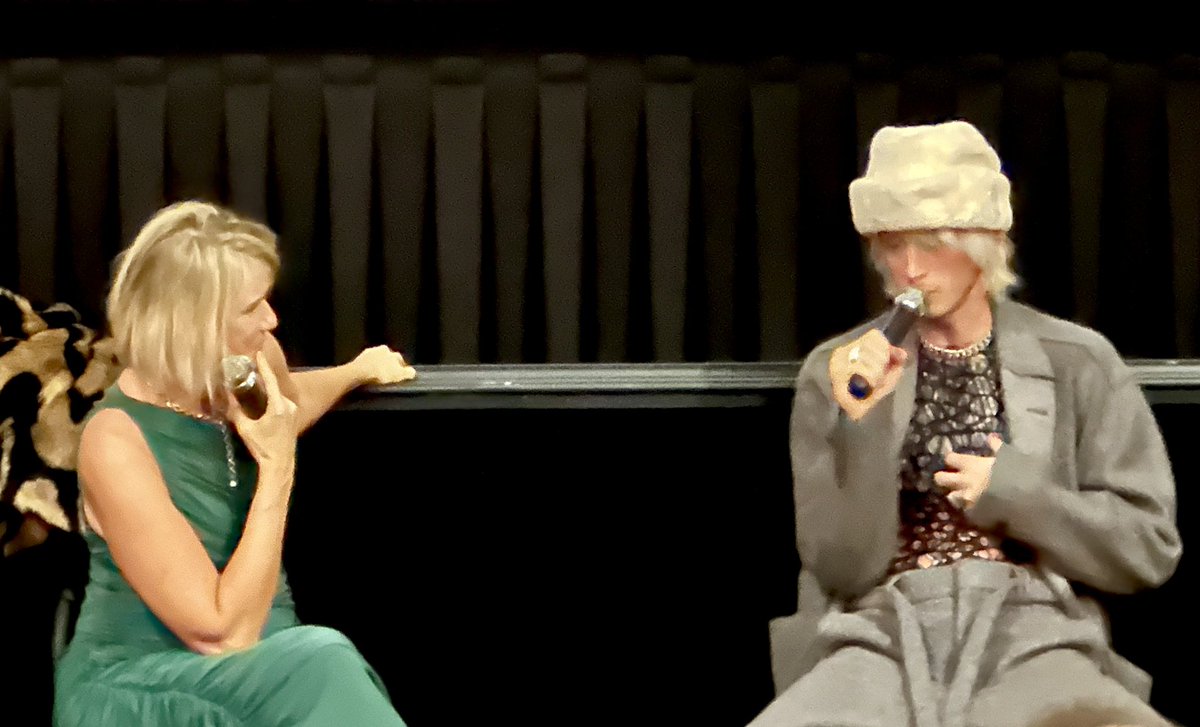 Still Working 9 to 5. In this nostalgic documentary, actresses Lily Tomlin, Jane Fonda, Dolly Parton discuss making the 1980 film. The doc the shows the original film's continued cultural relevance today, addressing current issues of equal pay for women, workplace harassment with the #MeToo movement, the pandemic forcing many women to put their careers on hold, and passing the ERA. The film smoothly transitions from feel-good nostalgia to feel-eng(r)aged call-for-action. 'I need you to get this movie out into the world," said activist Zoe N. activist. The film is in talks with several distributors, and still looking for a streamer / distributor.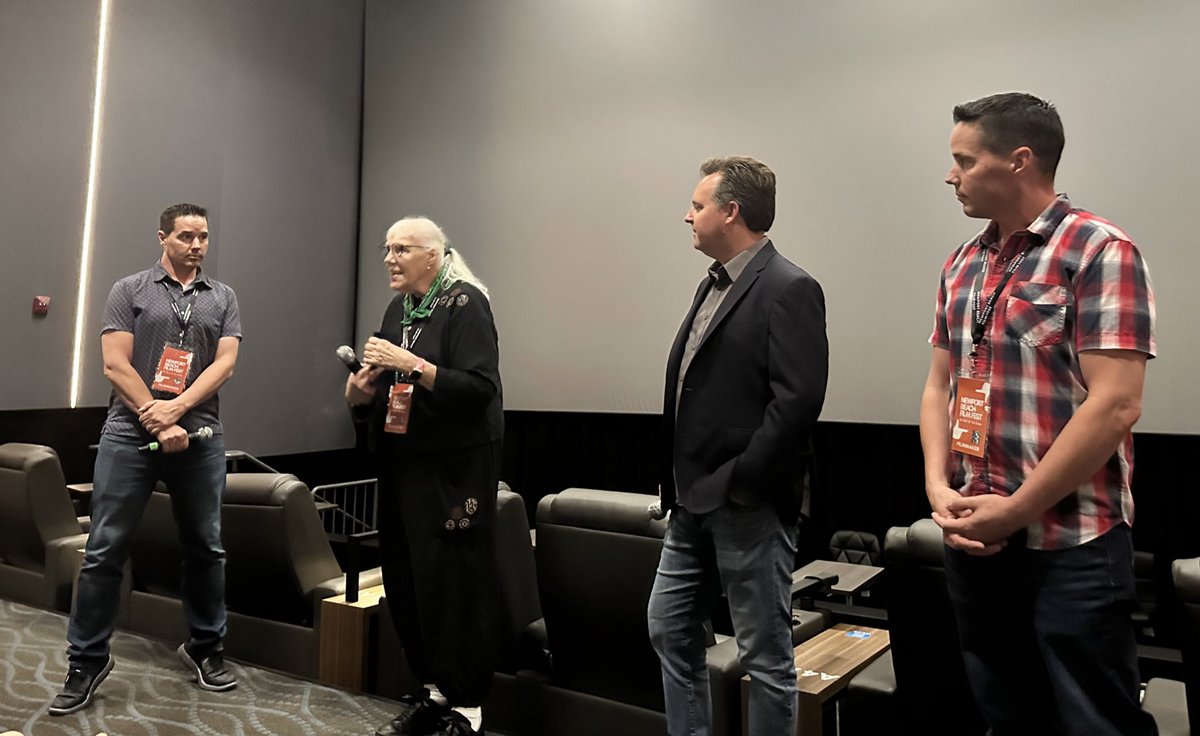 Anxious Nation
 spotlights the increase in teenage anxiety due to a wide variety of factors including: parental overworrying and projection, college, pandemic, racial injustices, social media, and more. Unlike most films about teenage mental health, which tend to spew impersonal stats and figures, this film features interviews with more than a dozen teens and parents who directly describe their struggles with anxiety- much more powerful.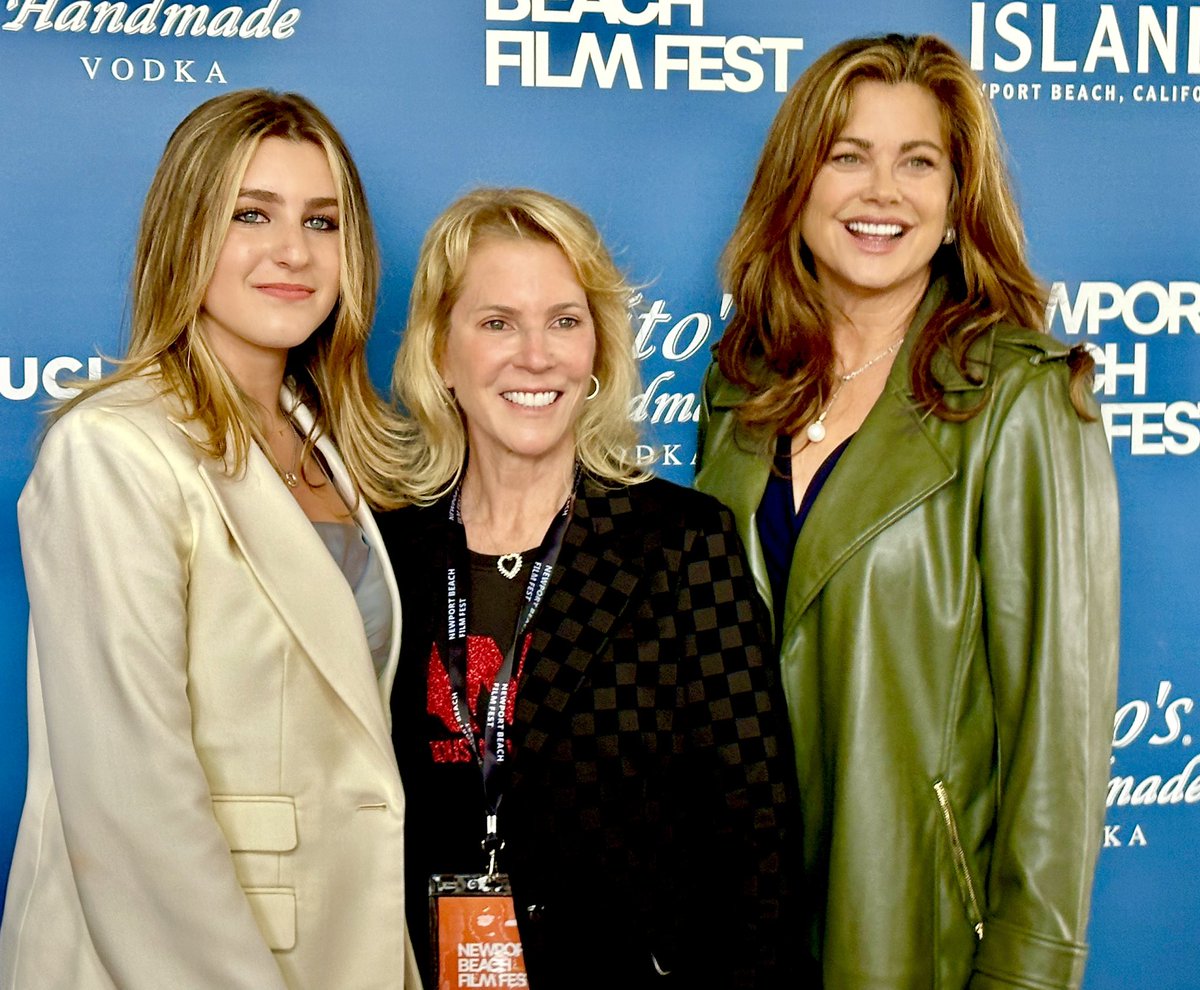 The director said that she posted about teenage anxiety on Facebook, asking parents struggling with their teen's anxiety to contact her directly. She said once she asked, the damn burst, and she was flooded with stories. She decided to feature several of the parents and children in her film to shine the light on this often overlooked and stigmatized issue. Kathy Ireland receives Presented by credit, lending her support to help more people see the film.  "I want to thank the young people in this movie for being so brave," said Kathy Ireland.
Joyride stars Olivia Colman and first time movie actor Charlie Reid. In the film, the two play characters at odds who team up to drive across Kerry, Ireland with a baby. At the Q&A, breakout newcomer Reid said it was a dream come true to get this role and work with Colman.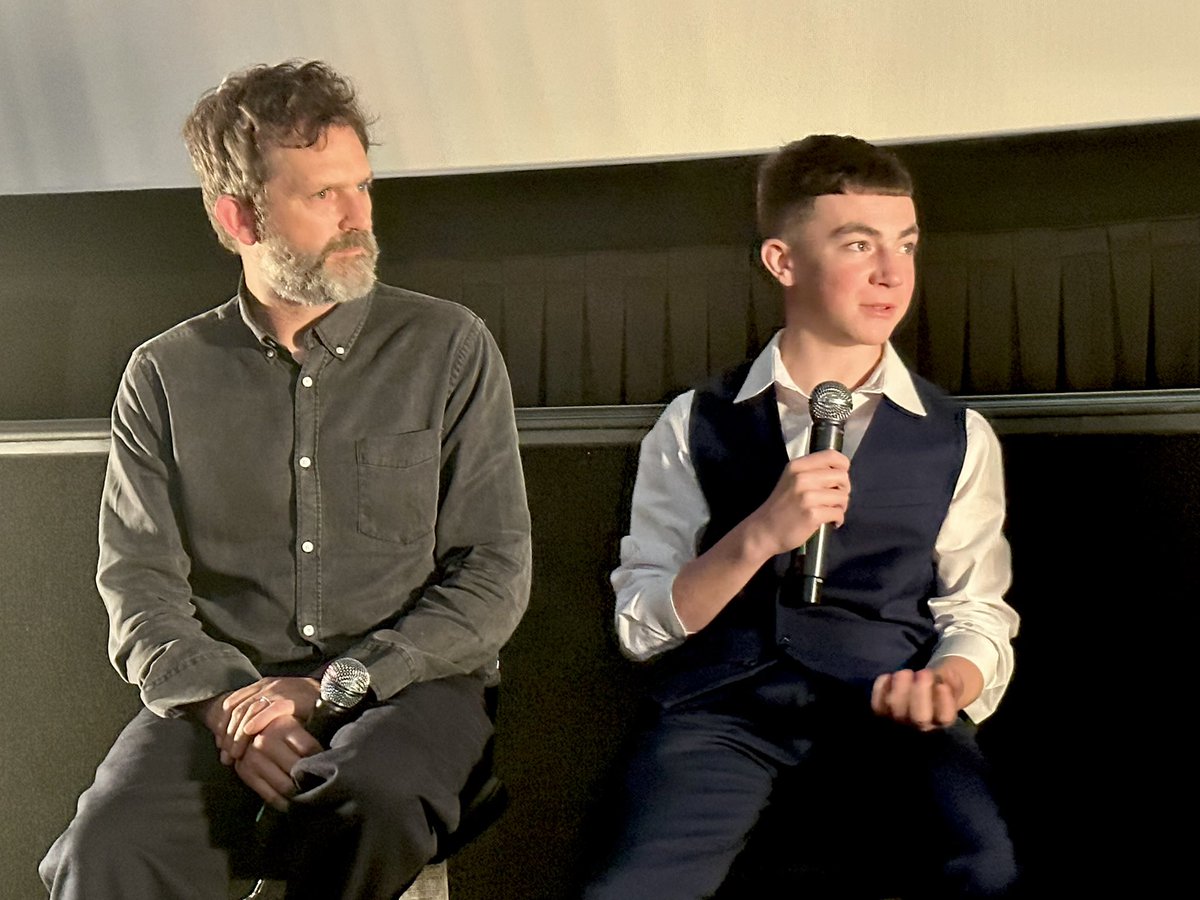 All Male: The International Male Story documents the rise and fall of the International Male magazine and catalogue that helped reshape men's imagery in fashion and media. The film tells the story of International Male's gay founder who left the military for a job in Europe, where he discovered European male fashion. Unlike American men's white, grey, and black boxers standard commonly worn. European men wore multicolored briefs and thongs. When he returned to San Diego, he decided to start a mail-order catalog featuring masculine American men in colorful underwear and sophisticated international-inspired clothing. The film interviews the founder, staff, and several models. The film nicely documents the impact of the magazine among straight and gay readers, model diversity, and the brand's Hanover acquisition and subsequent mysterious disappearing.
Uplifting Short Docs. Several heartwarming short docs played. Filmmakers gave advice in the Q&A after the films.  "
With narratives, you write the story. With docs, you find it," said Mehrdad Sarlak, producer of Just Hold On, about Marlie, 7 yr old mutton busting.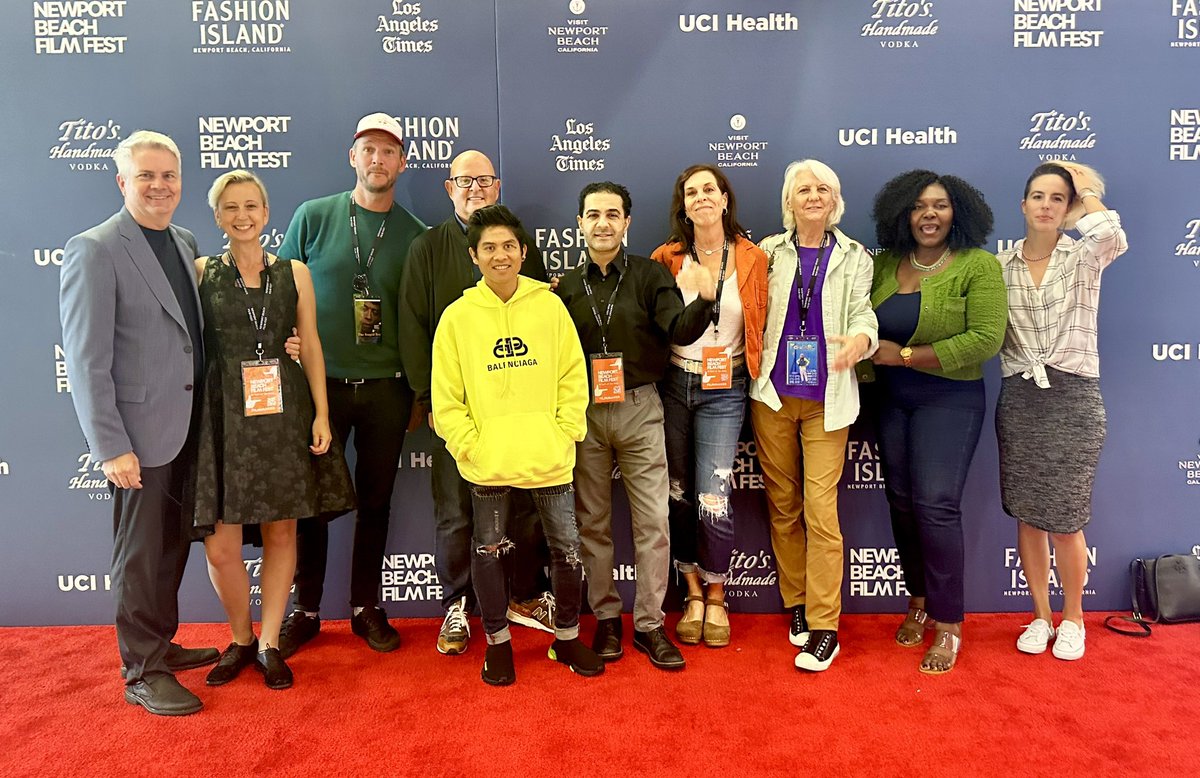 'With passion, phone in your pocket, you can do it," said the director of Powers, about a woman who installs whimsical art sculptures which bring joy to the community on telephone polls in Venice. The Powers director said she shot the film on her
 iPhone 11 Pro over more than a year. 
PARTIES
NBFF's full upscale parties returned this year, with opening party at Fashion Island, receptions at luxury car dealerships Jaguar and Aston Martin, and more.
Opening Gala featured a live performance by the Moulin Rouge cast to promote its coming to the Sergstrom Center starting November. Two dozen food vendors offered samples. Favorites: Gus's Fried Chicken large pieces of piping hot chicken, and Sugar n' Spice's frozen bananas with toppings. The party stretched a block in a courtyard at the Fashion Island mall, from the Neiman Marcus. Attendees were very happy that after a pandemic two years, the full vibe of the Opening Gala had returned.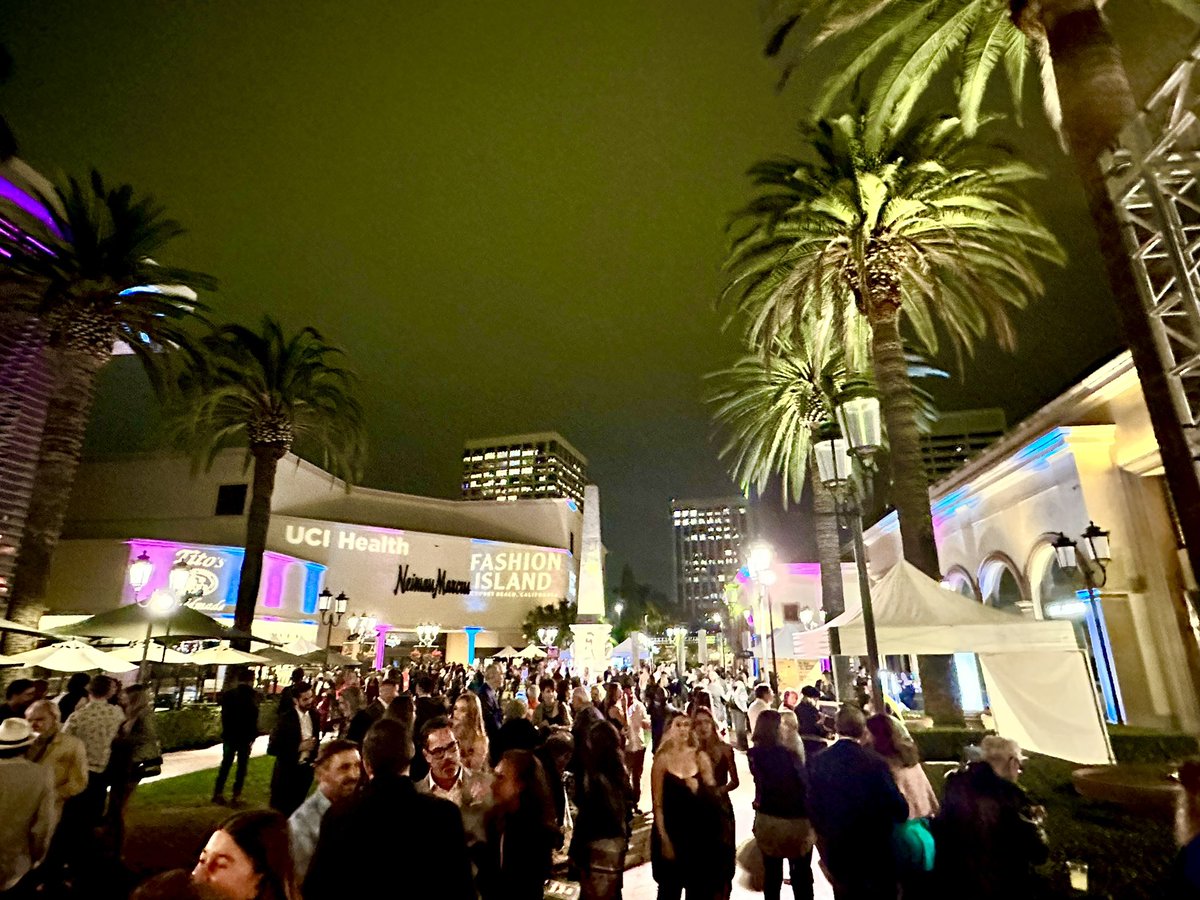 Time Nightclub hosted parties themed to international showcase nights: Monday (Latin), Tuesday (European), and Wednesday (Asian).
European Night. Silk aerialists, massages, ice sculpture, food and wine with lots of dancing on Tuesday at Time.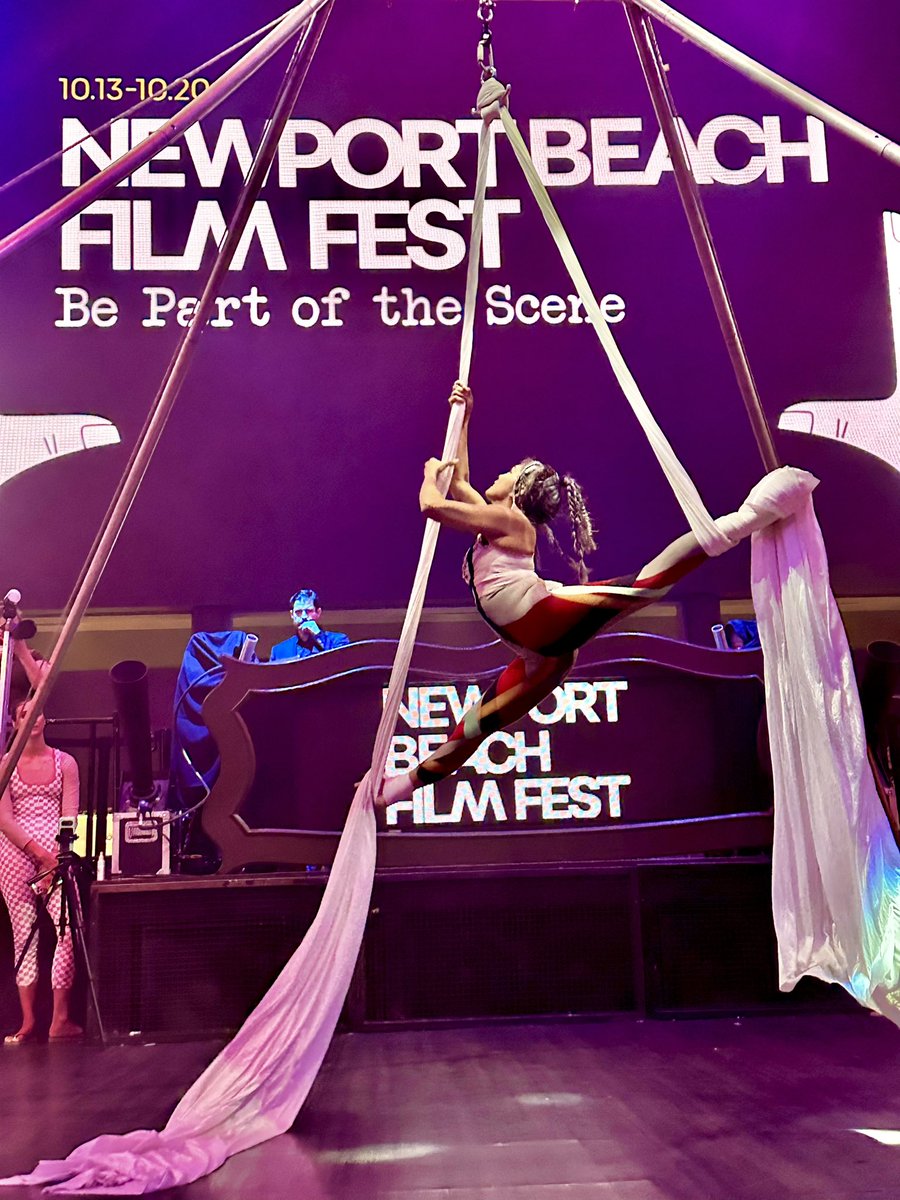 Latin Night: The Grammy winning Mariachi Divas all-women mariachi band played Latin Night at Time.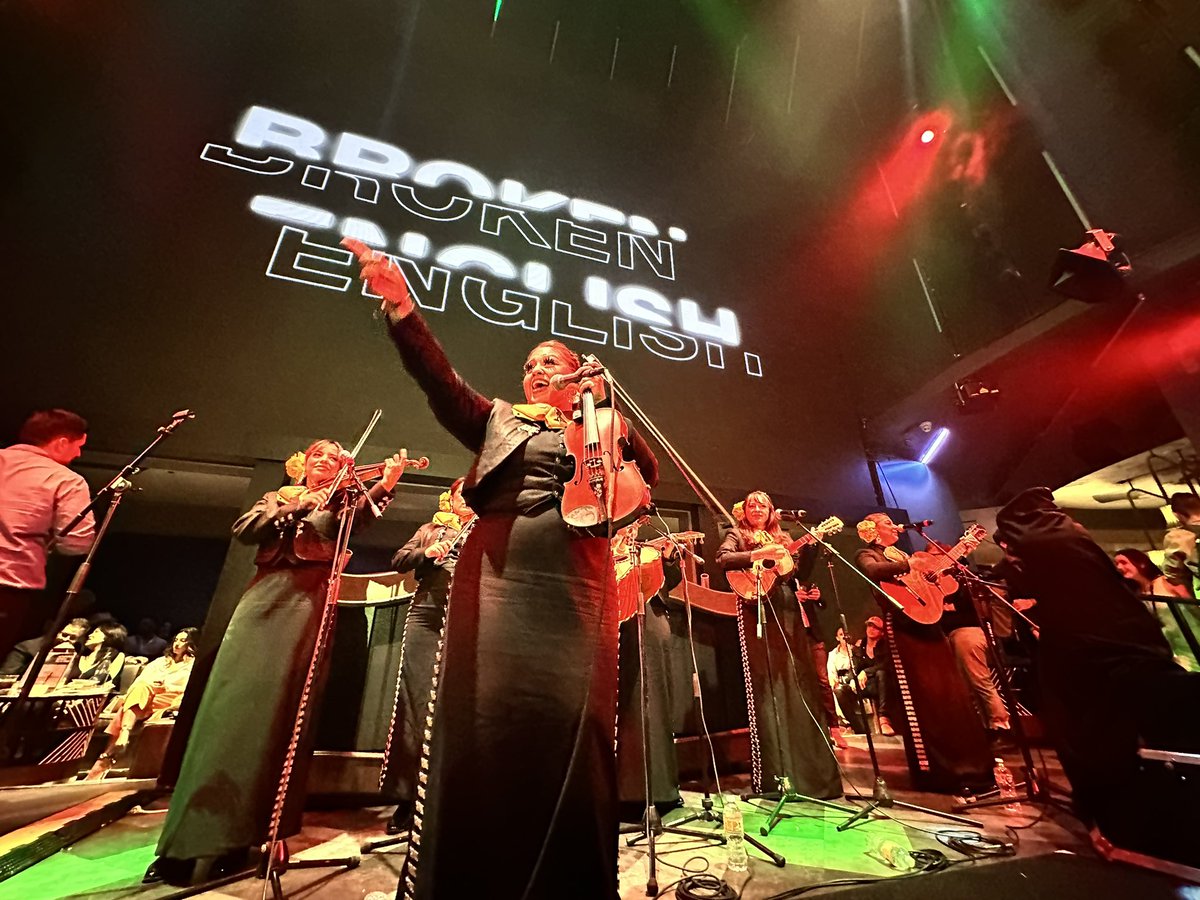 Irish Night party at Muldoon's featured an Irish band, and passed appetizers, under the green lit tree on Sunday, at Muldoon's Irish restaurant, around the corner from Big Newport.