Nerd Expo featured panels, artist booths, cosplay competition, and a marriage proposal on Sept. 21 at the Pasadena Convention Center.
During the costume competition, after the Teen Titans group costume walked on stage, Nightwing said he had something special to do. He walked over to Starfire, kneeled down, and presented her an engagement ring. With tears of joy, she said yes. The audience cheered!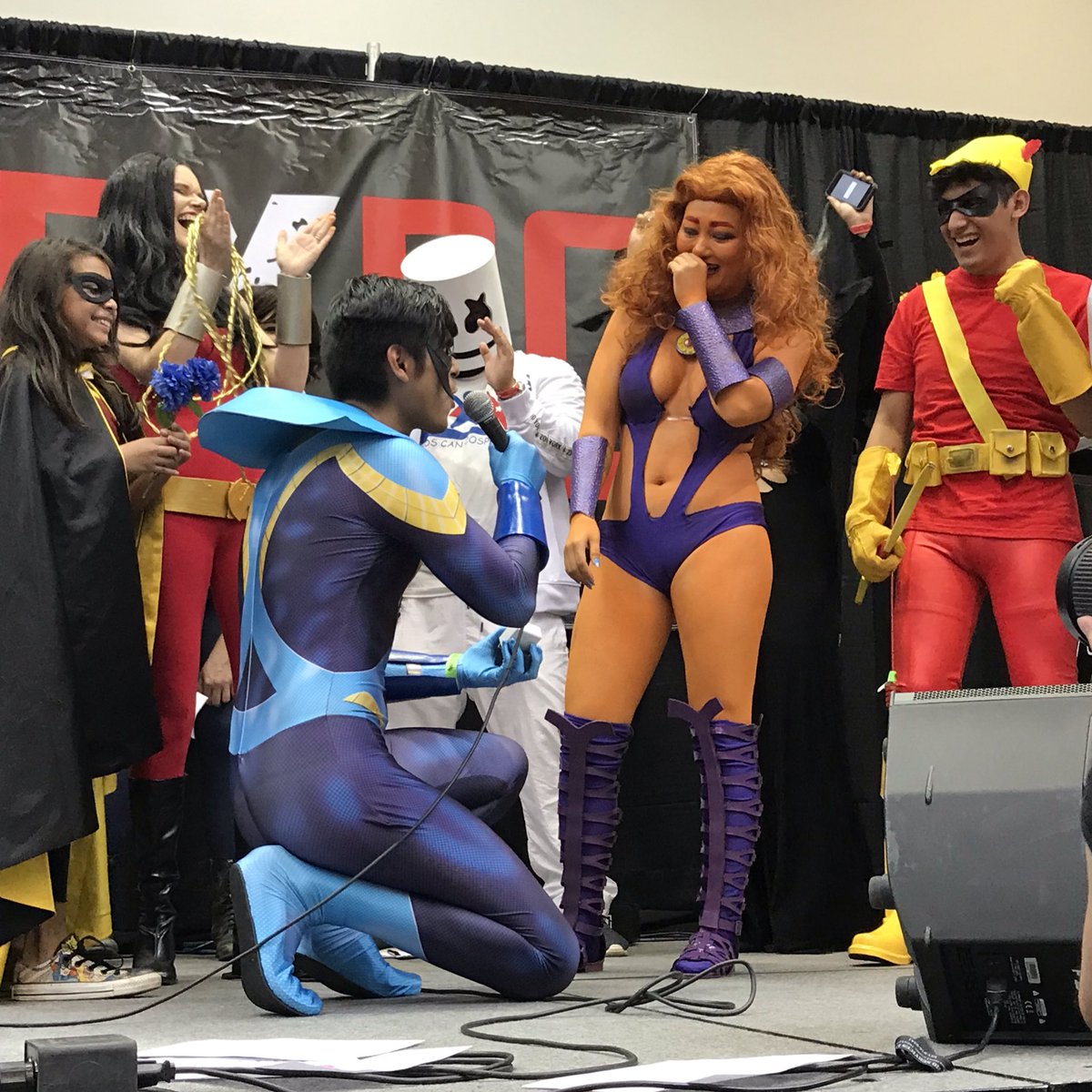 Panel topics included voice acting, cosplay, and more on the second level of the convention center hall. Dozens of vendors and craftsmen sold their comics and pop culture themed artwork, paintings, clothing, collectibles and merch on the bottom floor. Geek and Sundry had a game room wit board games. There was also an Activity Room, video game room and karaoke room.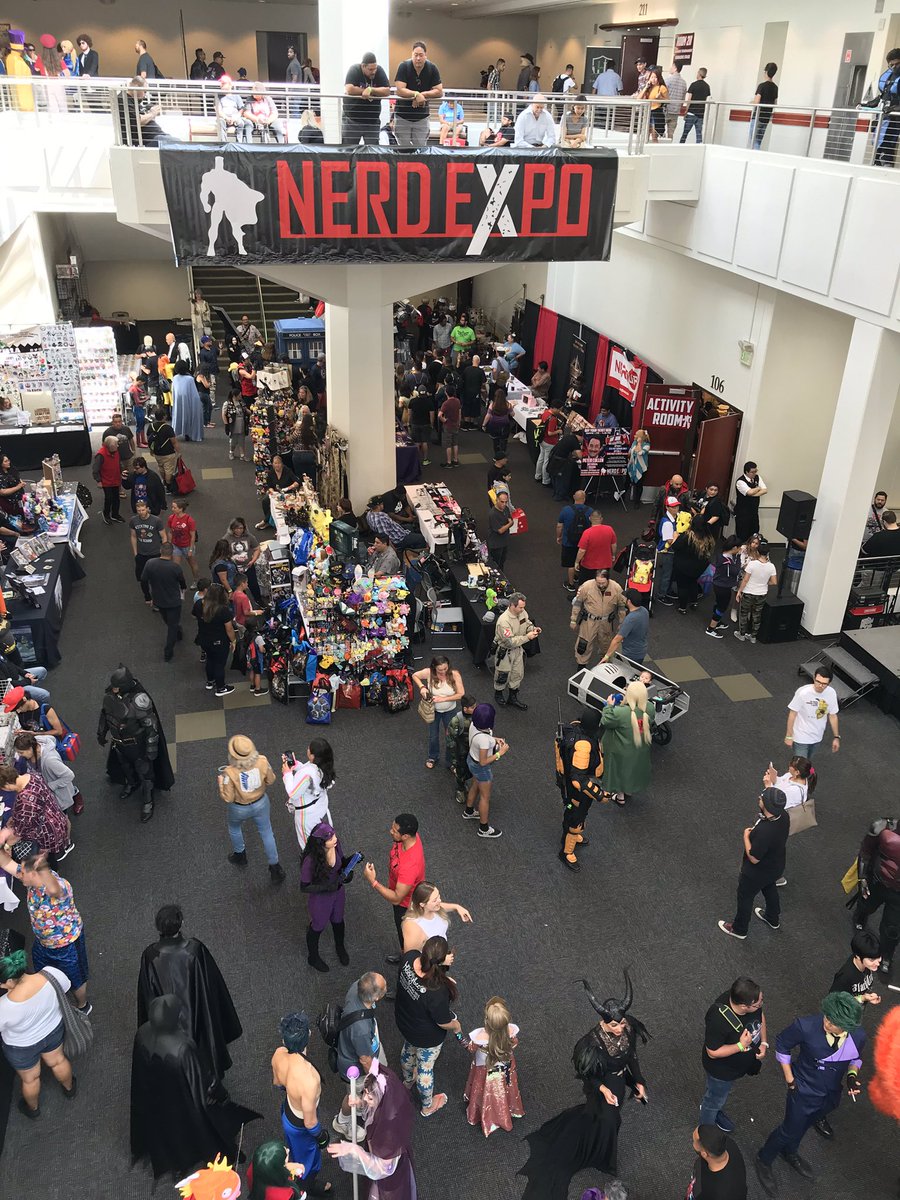 Sept 21 was also Batman Day, and several Batman characters were spotted on the convention floor, including this adorable Bat Baby in his Bat Stroller.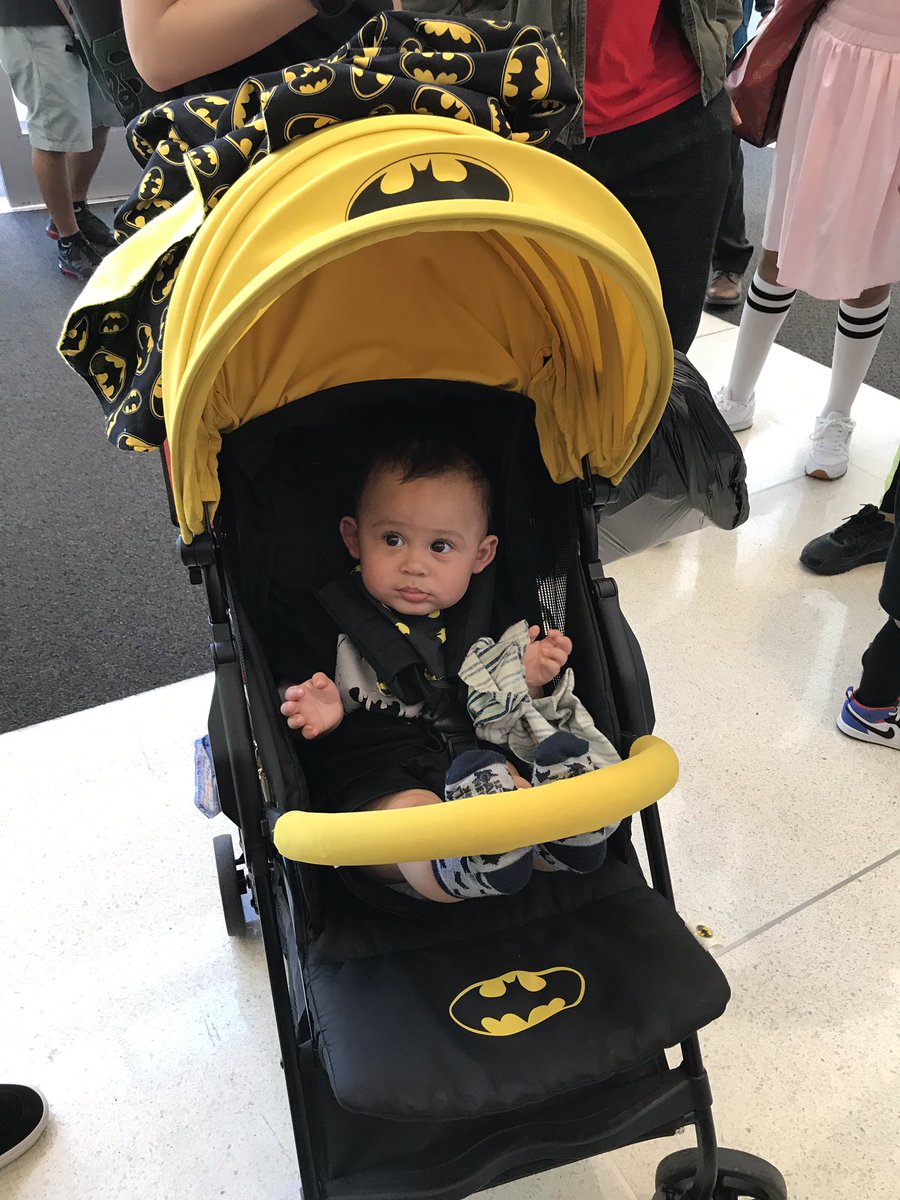 The costume competition winners included:
KIDS
Kids First Place: Kid Leia in Tie Fighter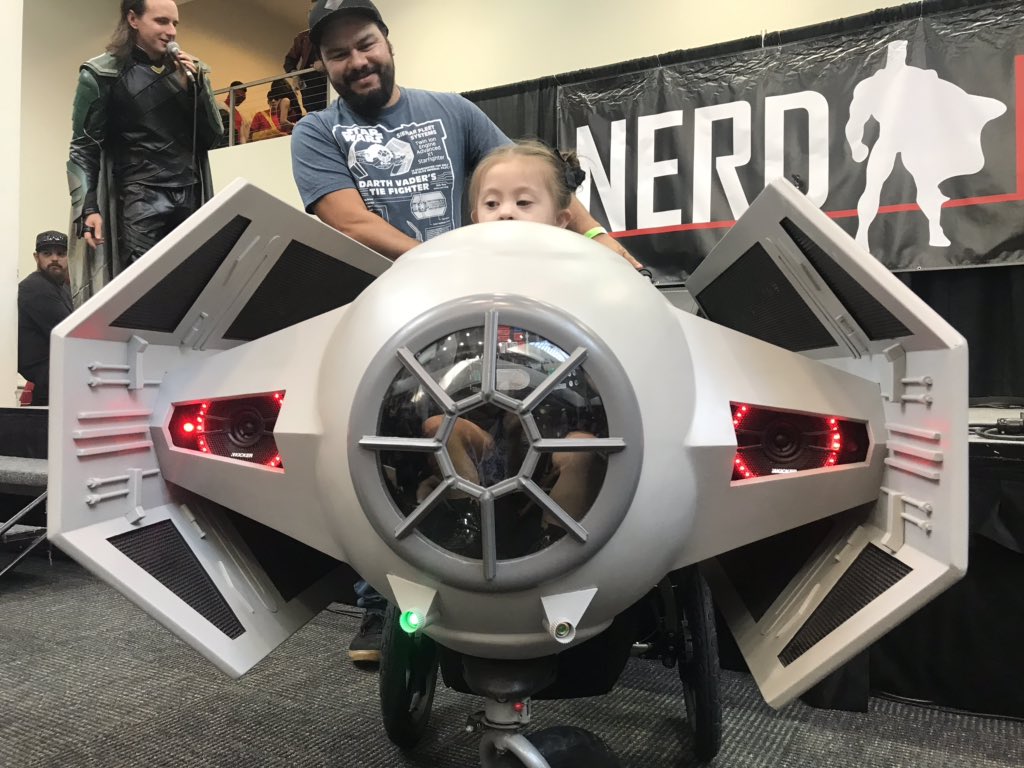 Kids Second Place: Kid Magneto @logandominiccosplay with fluttering cape and attitude to match!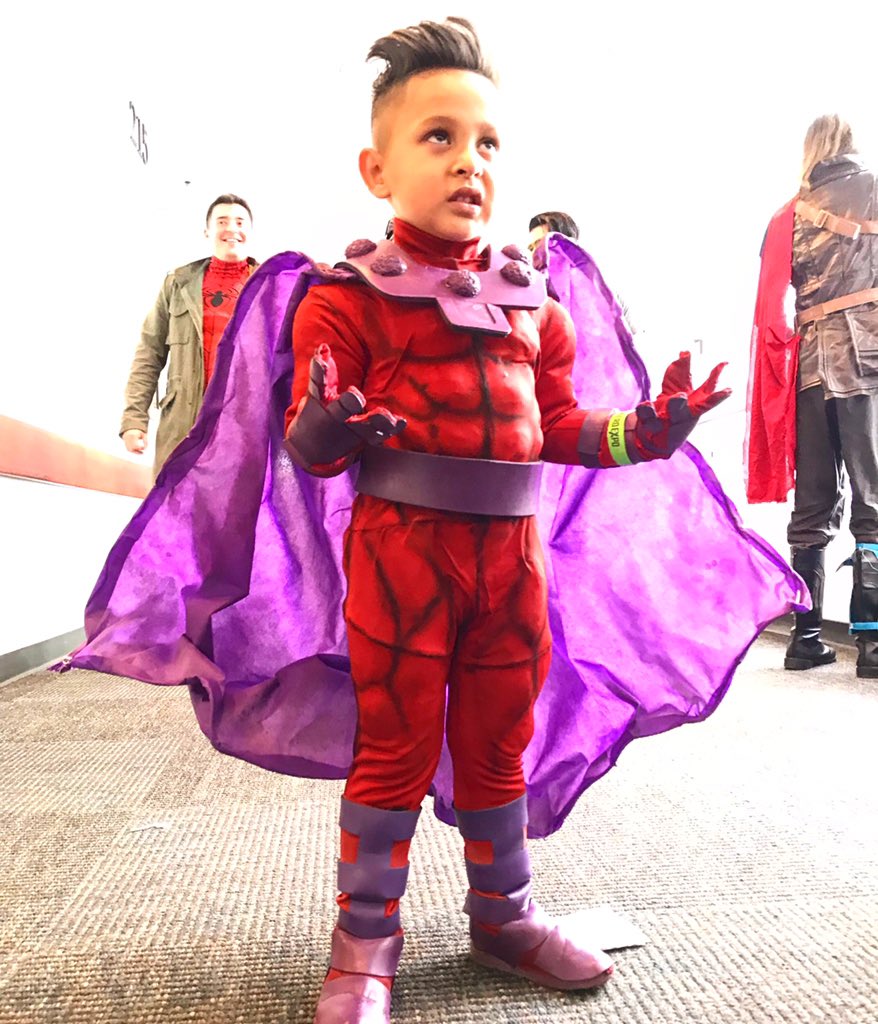 Kids Third Place: Optimus Prime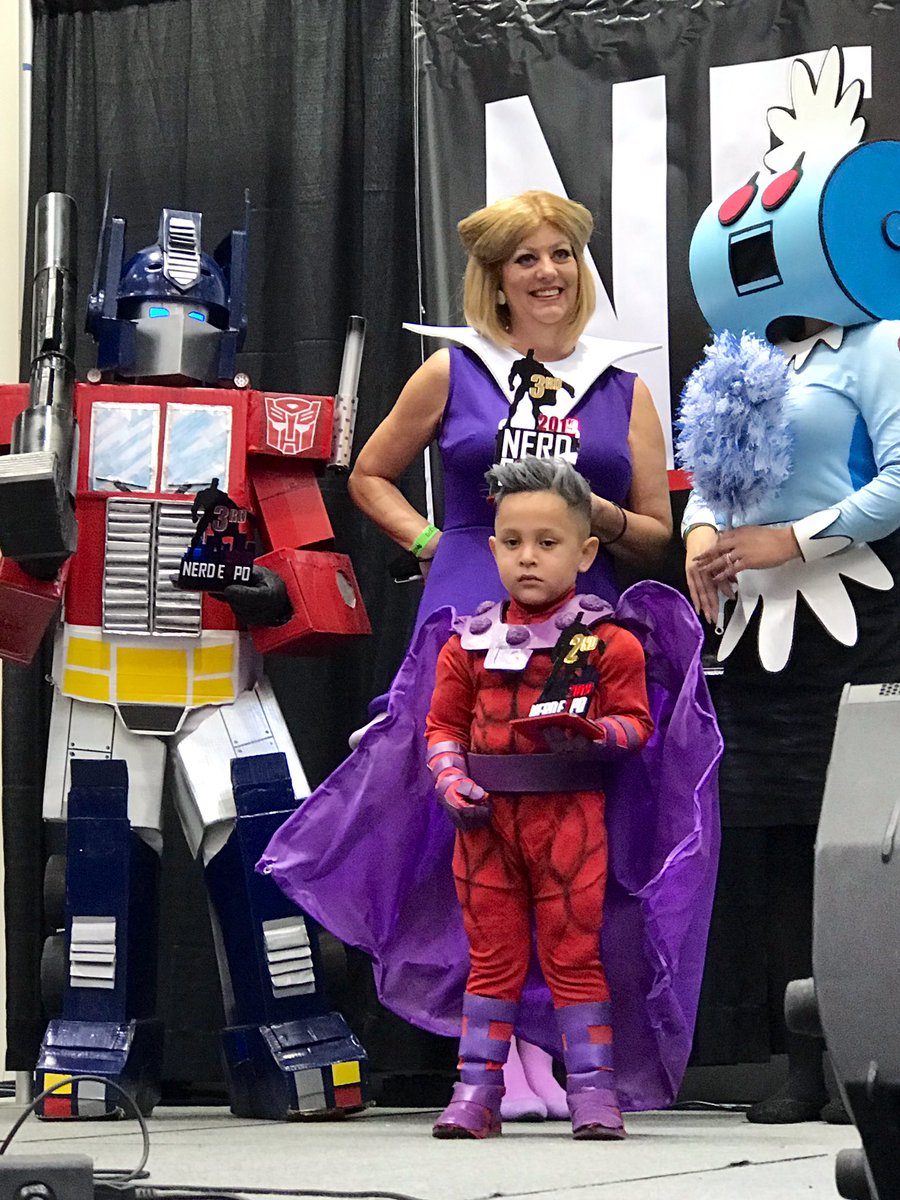 Additional contestants:
Kid Edward Scissorhands (are they blunt kid scissors only?)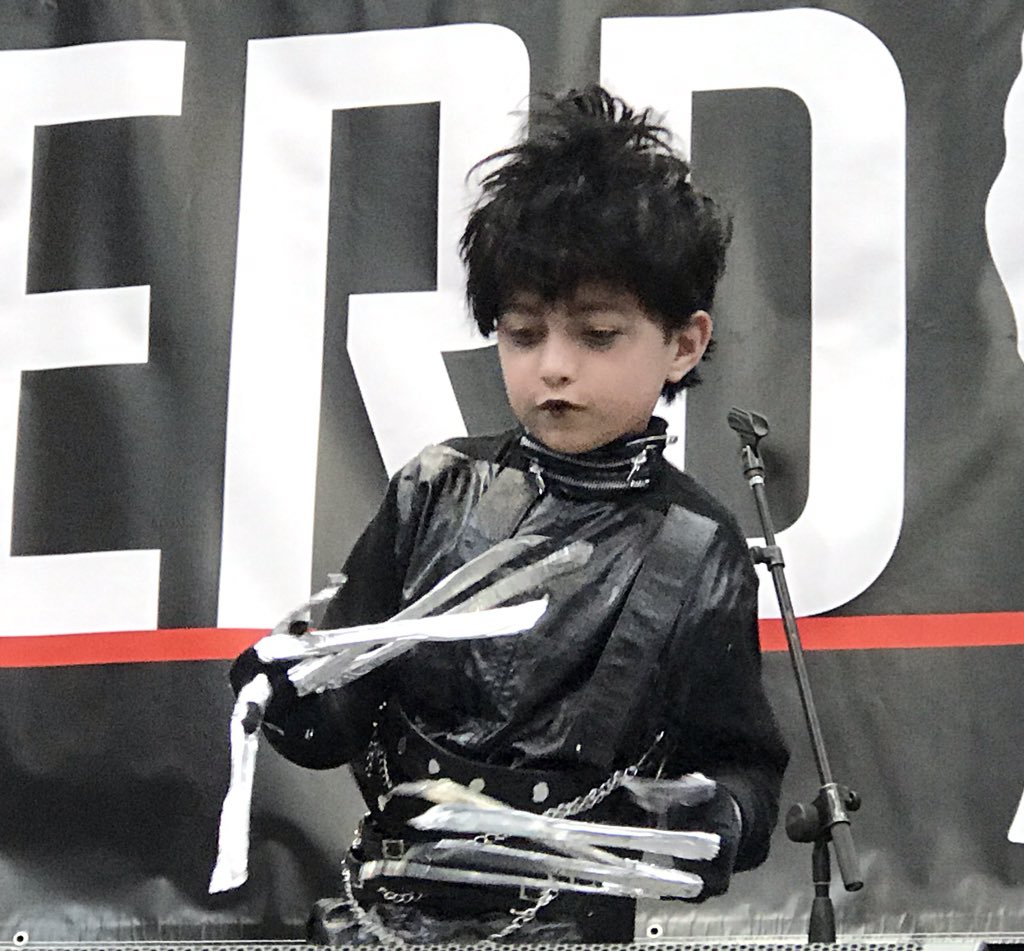 Kid Predator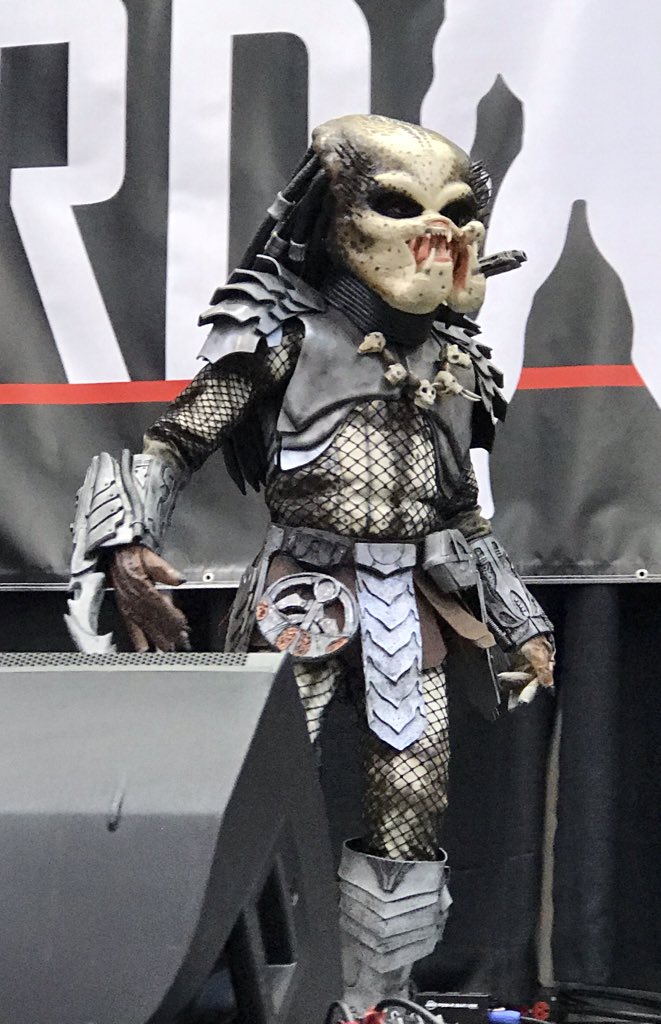 ADULTS
Adults First Place: The Hogwarts Professors group costume, with excellent costumes, accessories, and attitudes to match!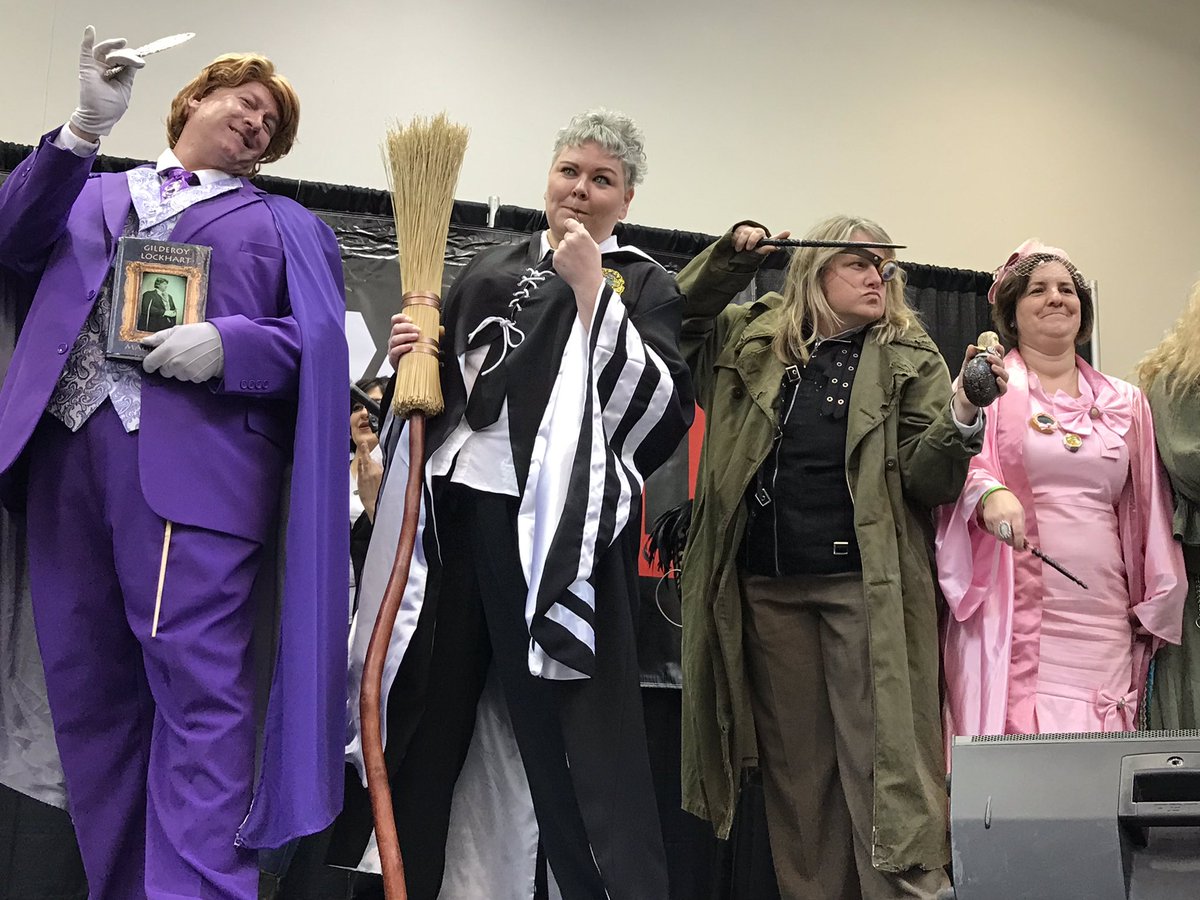 Adults Second Place: Scary Stitch. Too scary. We couldn't take a pic.
Adults Third Place: Judy Jetson and Rosie the Robot.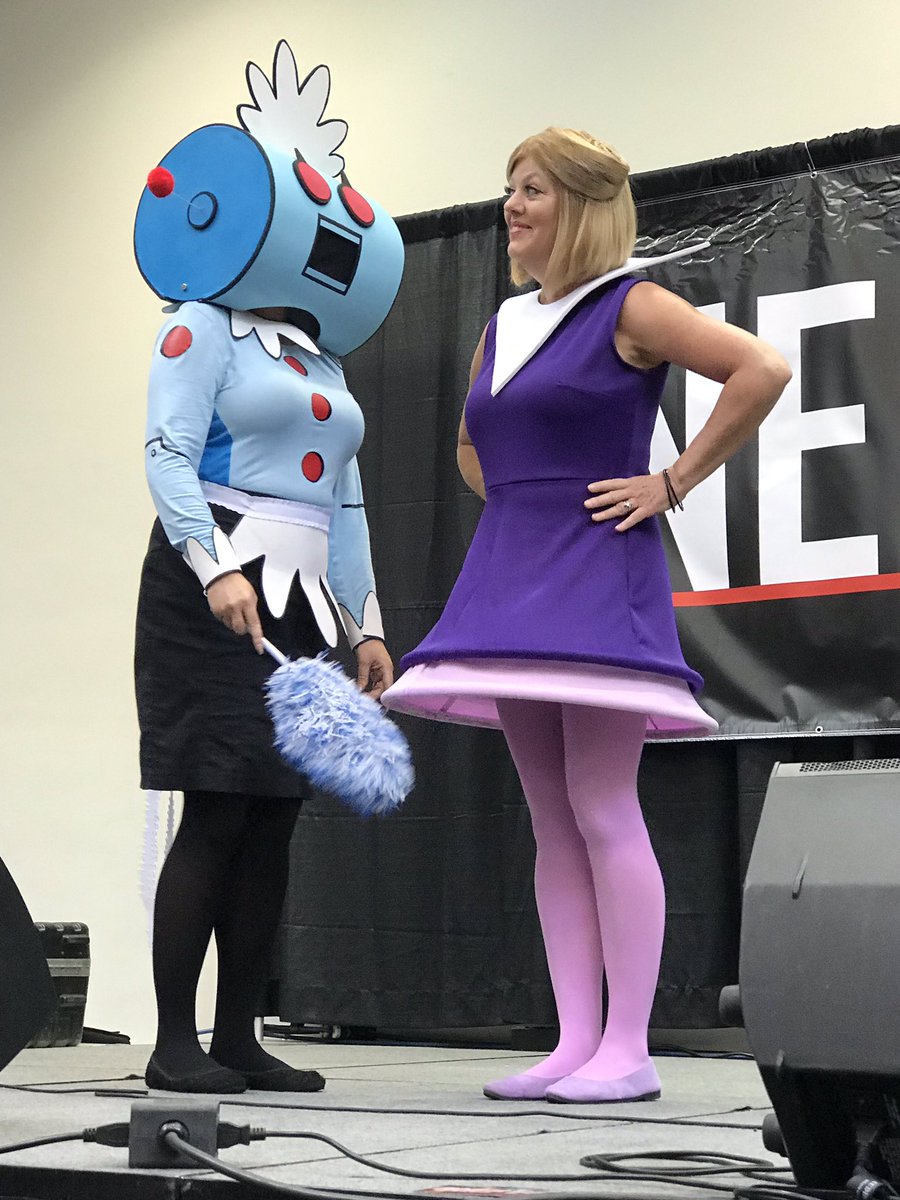 Additional really good costumes:
Darth Worf, bad attitude to match.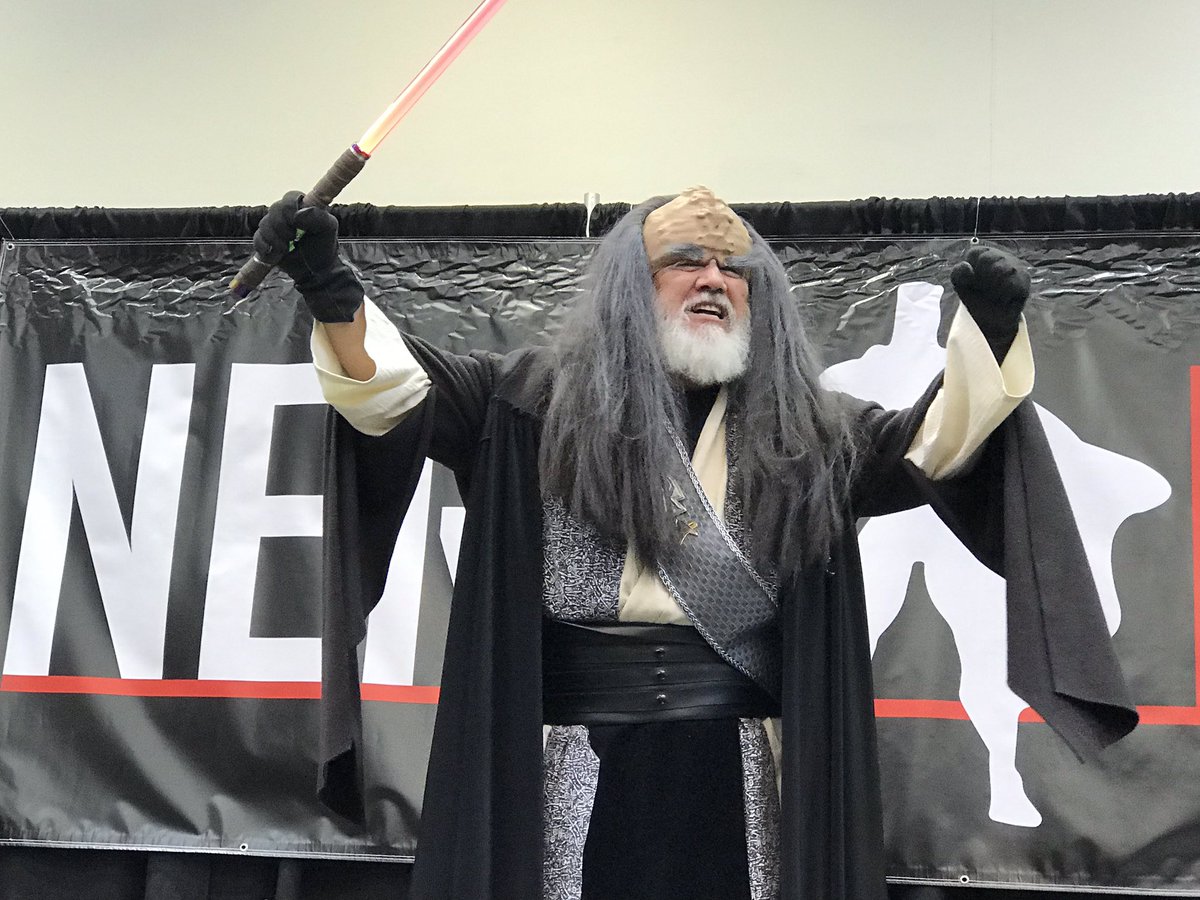 Iron Man. We love him 3000.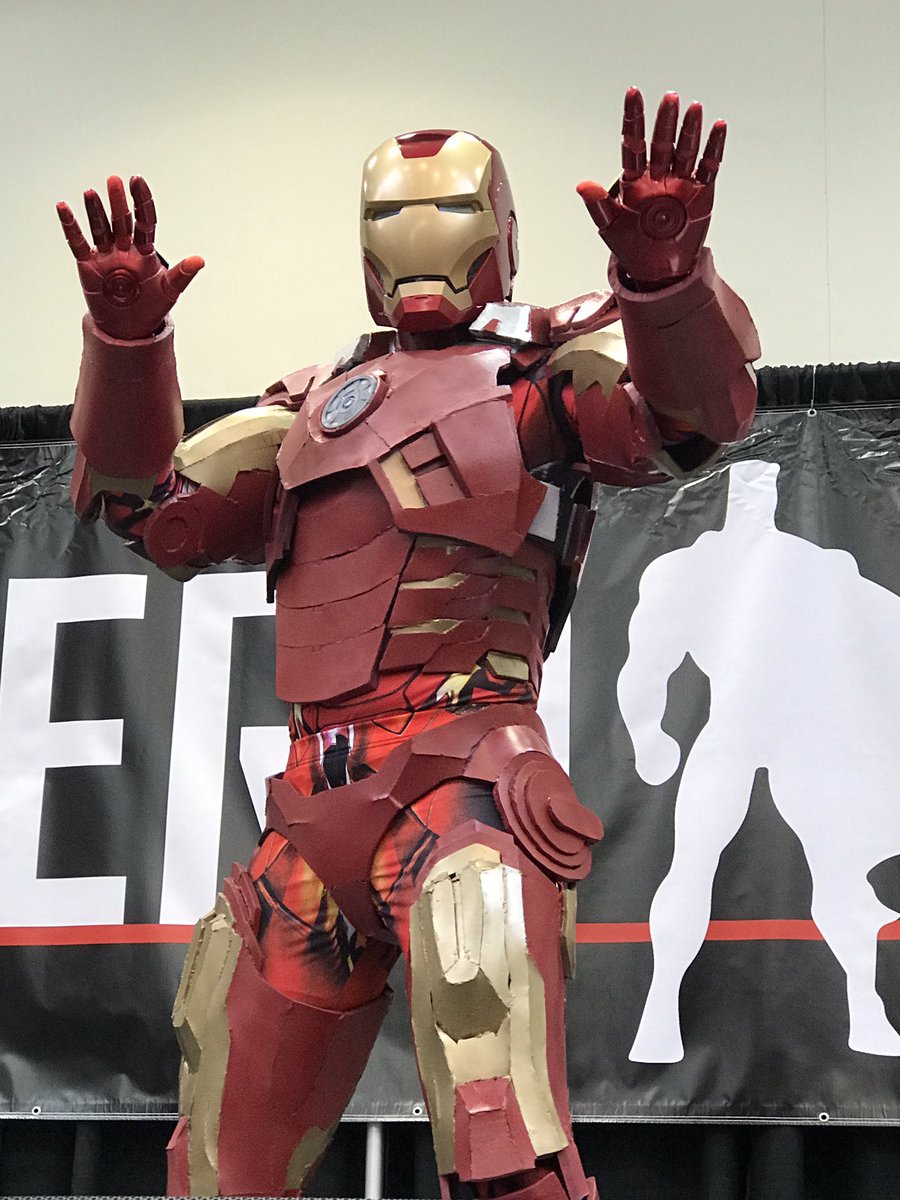 Additional cosplay spotted at the show included:
Transformers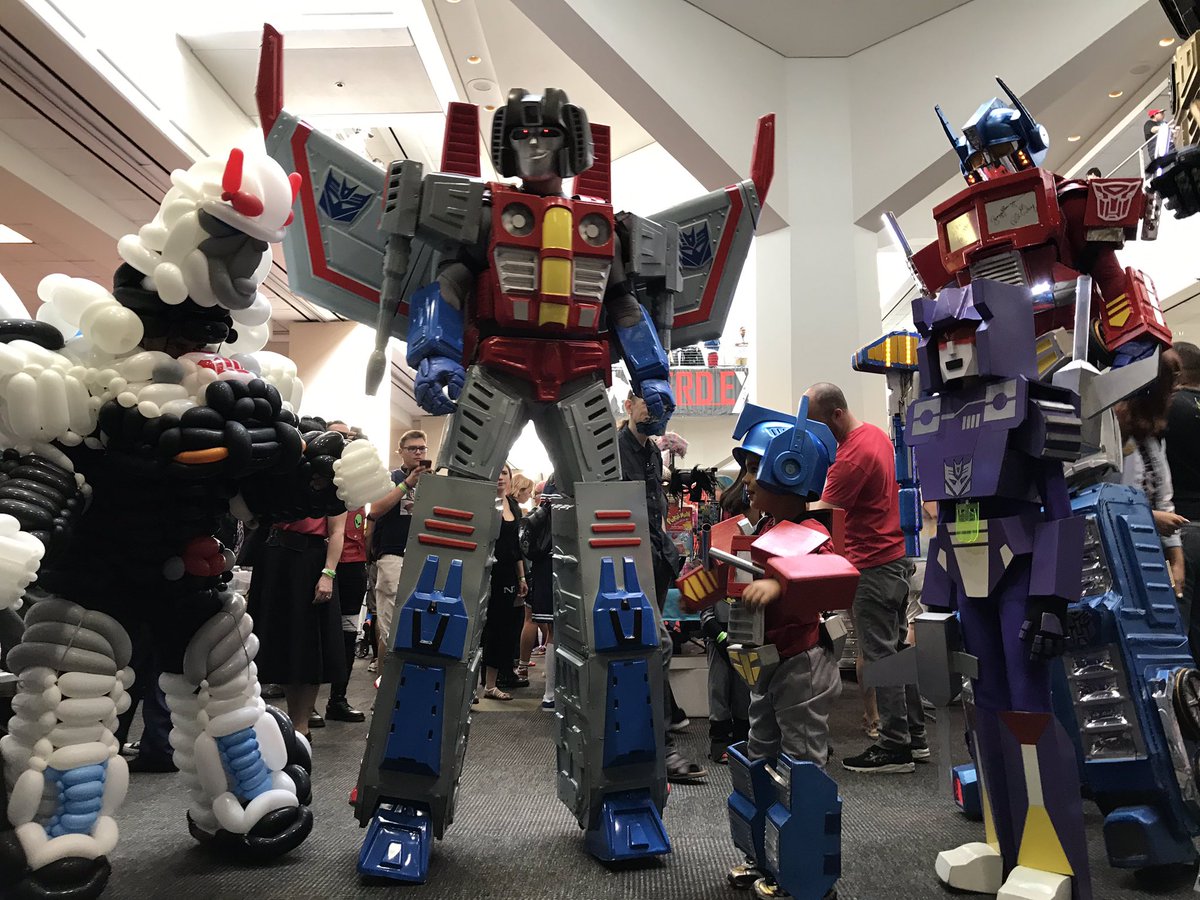 Are these the Jedi (and Sith?) you are looking for?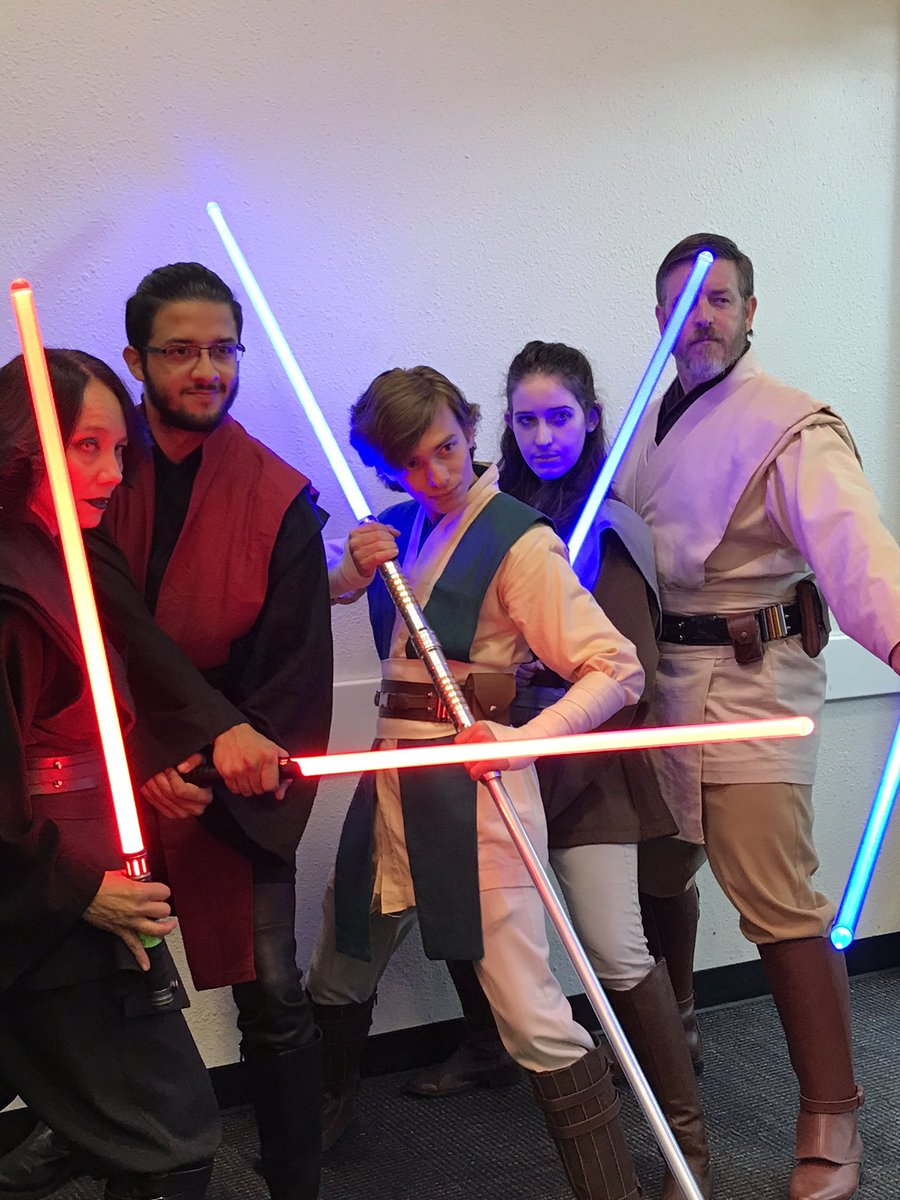 Dark Side of Star Wars