BEVERLY HILLS – Netflix has launched a pop-up venue packed with panels and photo opps with your favorite shows including Stranger Things, House of Cards, Luke Cage, and dozens more.
Panels feature show creators and cast discussing their shows. For example at the "A Series of Unfortunate Events" panel, lead actor Neil Patrick Harris said it was refreshing and challenging to play multiple different-age and gender characters from himself, because he spent years playing someone that was similar to him on "Doogie Howser" and "How I Met Your Mother." (photo right)
Before and after the panel, attendees can visit museum art gallery like displays for more than a dozen Netflix shows.
In LA, art gallery displays are basically photo opps for visitors to take pics with and post on social media, just like the Museum of Ice Cream downtown.
Attendees typically visit the displays taking pics and posting on social via #NetflixFYSee, while eating themed appetizers and sipping from the open bar.
Sometimes the panel is across the street at the Academy of Motion Pictures Arts and Sciences (which offer two Oscar statue photo opps).
For example the 13 Reasons Why panel was held at the AMPAS.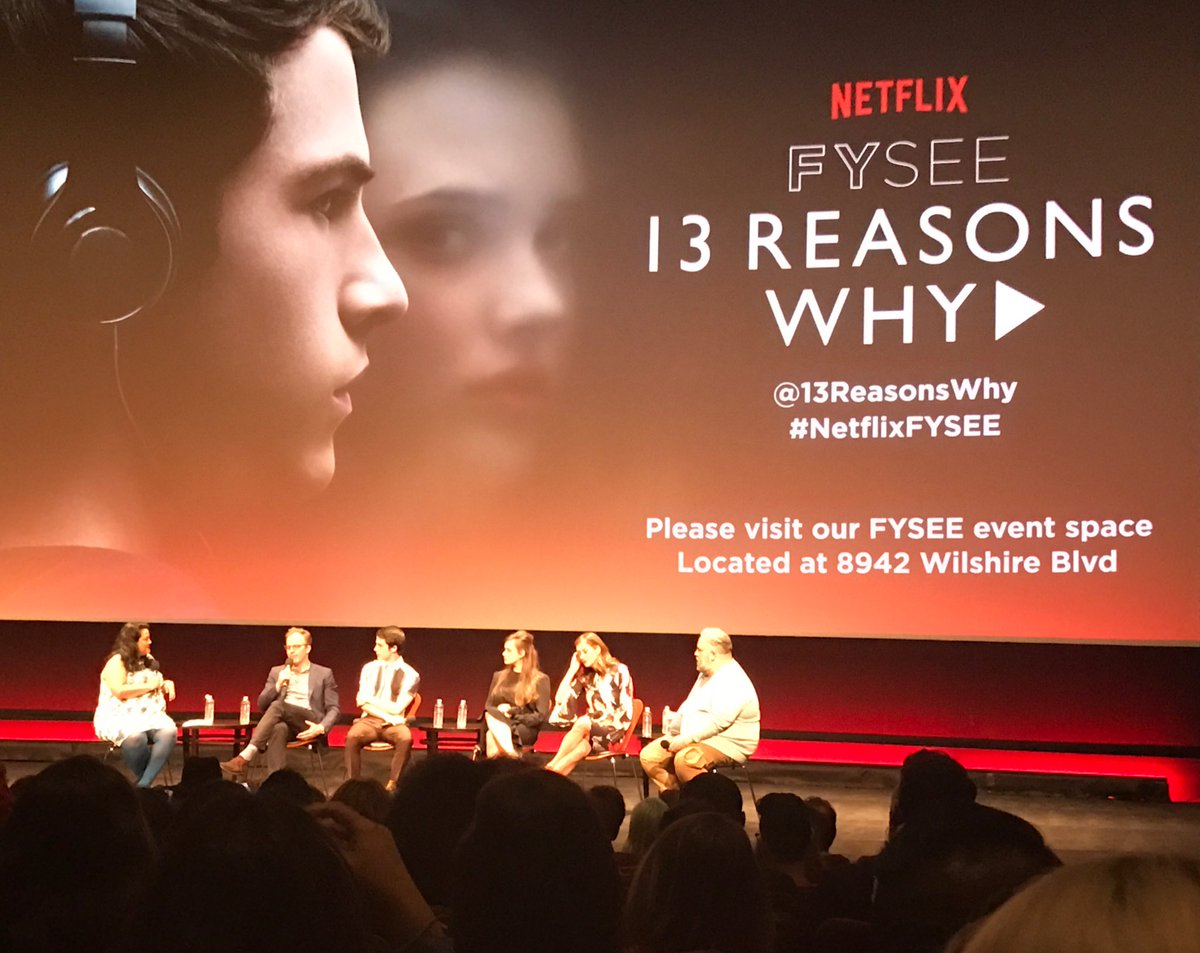 It's basically like a mini comic con panel for fans, plus all the cool photo opps in the lounge.
The Netflix FYSee venue has appeared during the time period when TV Academy members are receiving their daily boxes of TV shows to watch for Emmys voting.
FYSee is a play on FYC, For Your Consideration, which has long been used by TV shows during Emmys voting season.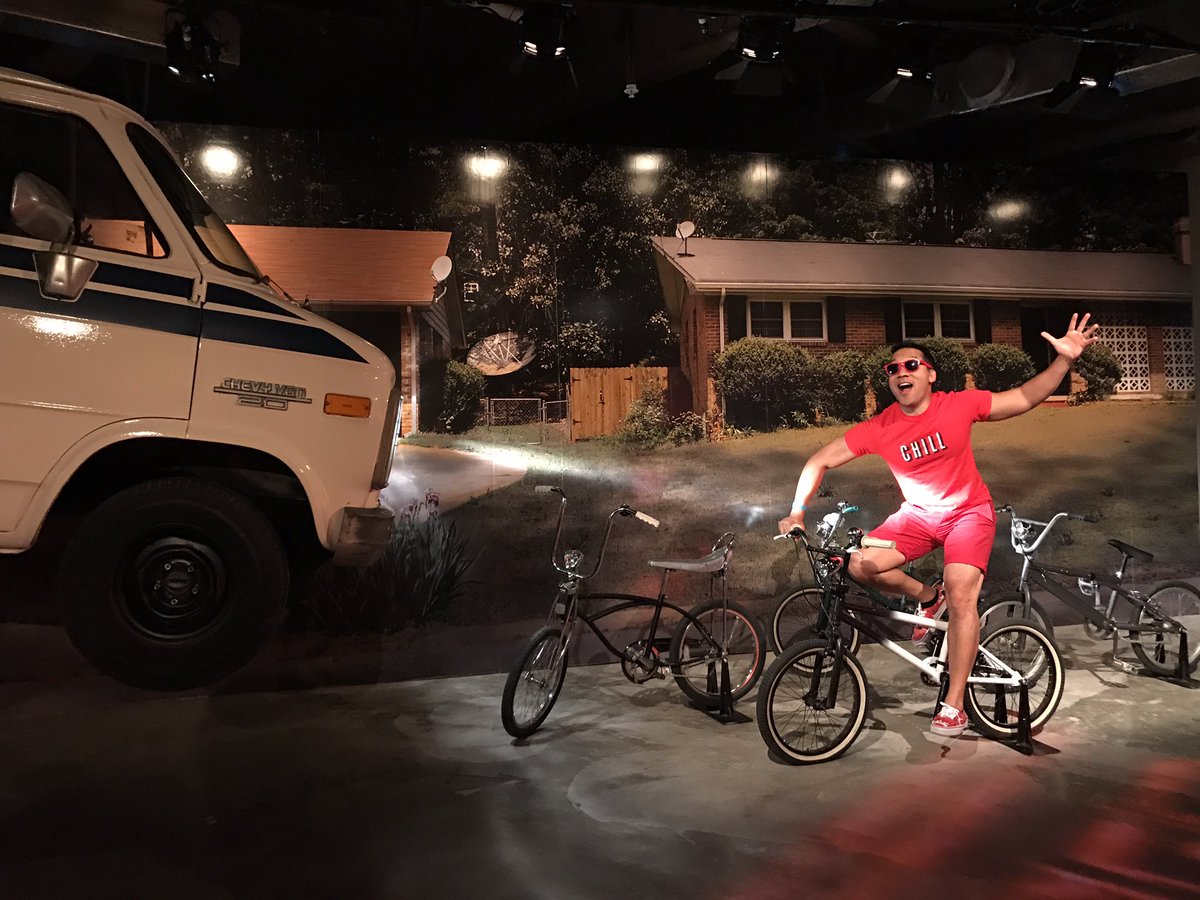 Netflix FYSee lounge is a first for a studio to create such a large pop-up venue open via select invitation. Most traditional TV shows are doing a panel at the TV Academy. Go digital Netflix, cutting edge!
The Netflix show Orange is the New Black did a panel at the TV Academy AND one at the Netflix FYSee space to reach more potential viewers.
It's smart marketing, and with Netflix $6B investment in original programming, it's nice to see this cutting edge new way to engage existing show fans and broaden its audience to new viewers.
Our founder Kevin Winston did several of the photo opps:
Red Carpet of course: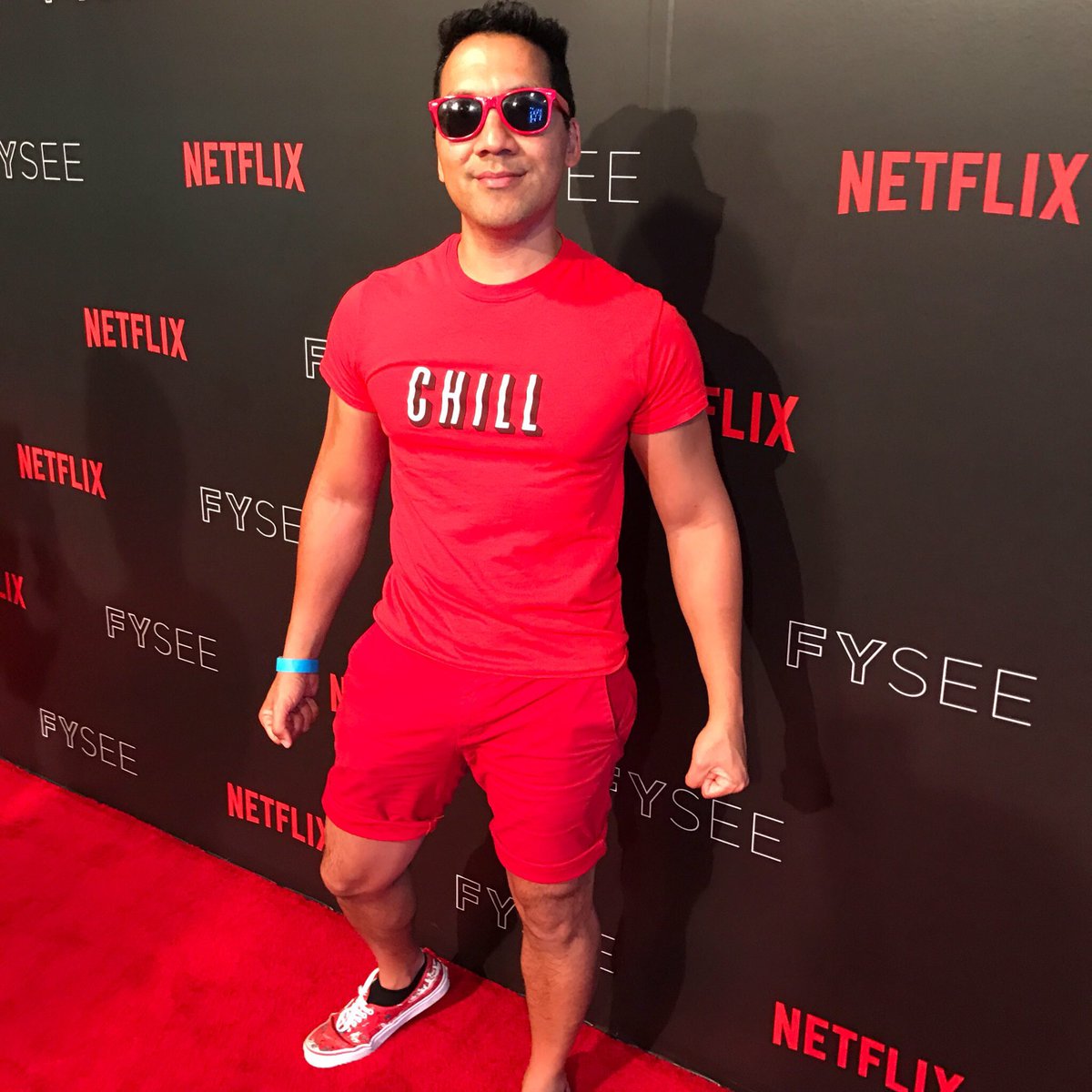 Stranger Things: Ride a bike and take a pic with Pop Funko Eleven who loves waffles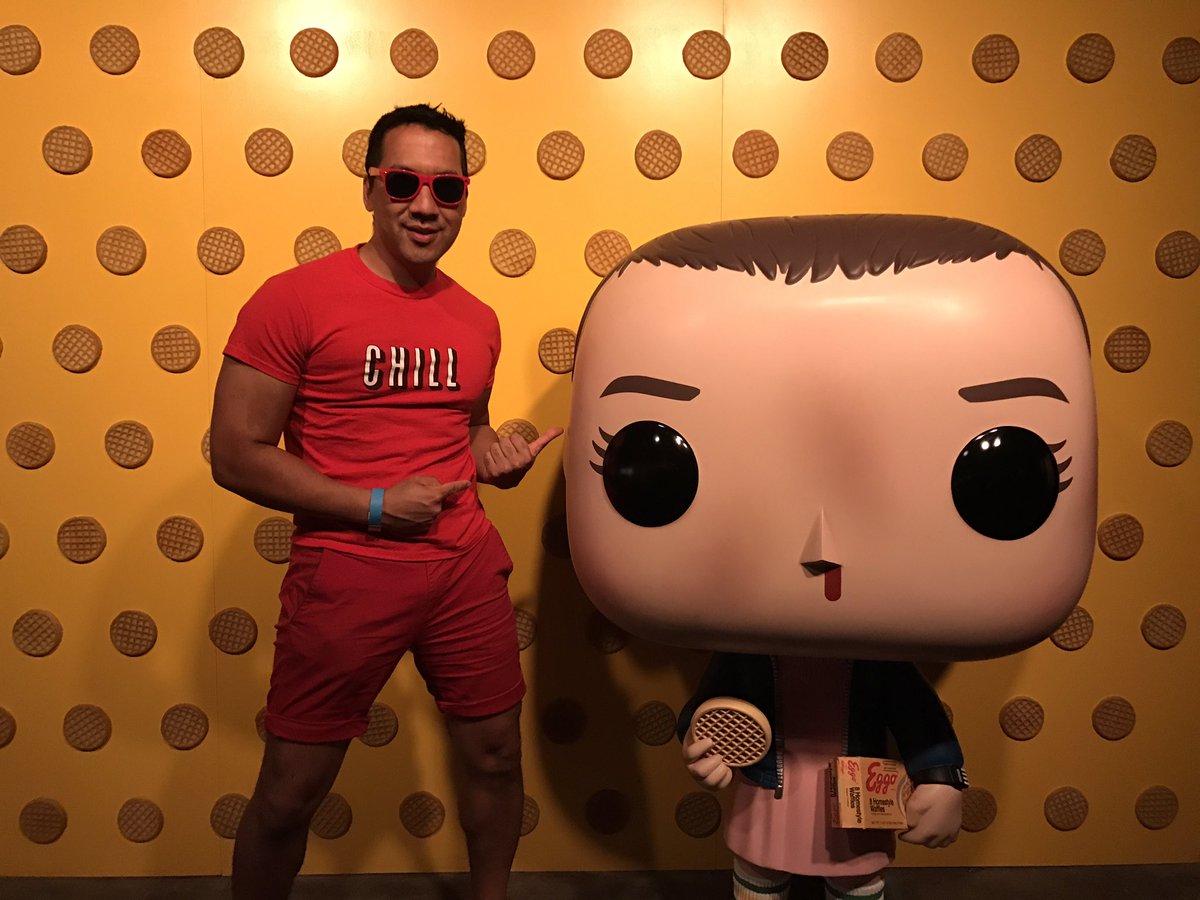 House of Cards: Take a pic by the card sculpture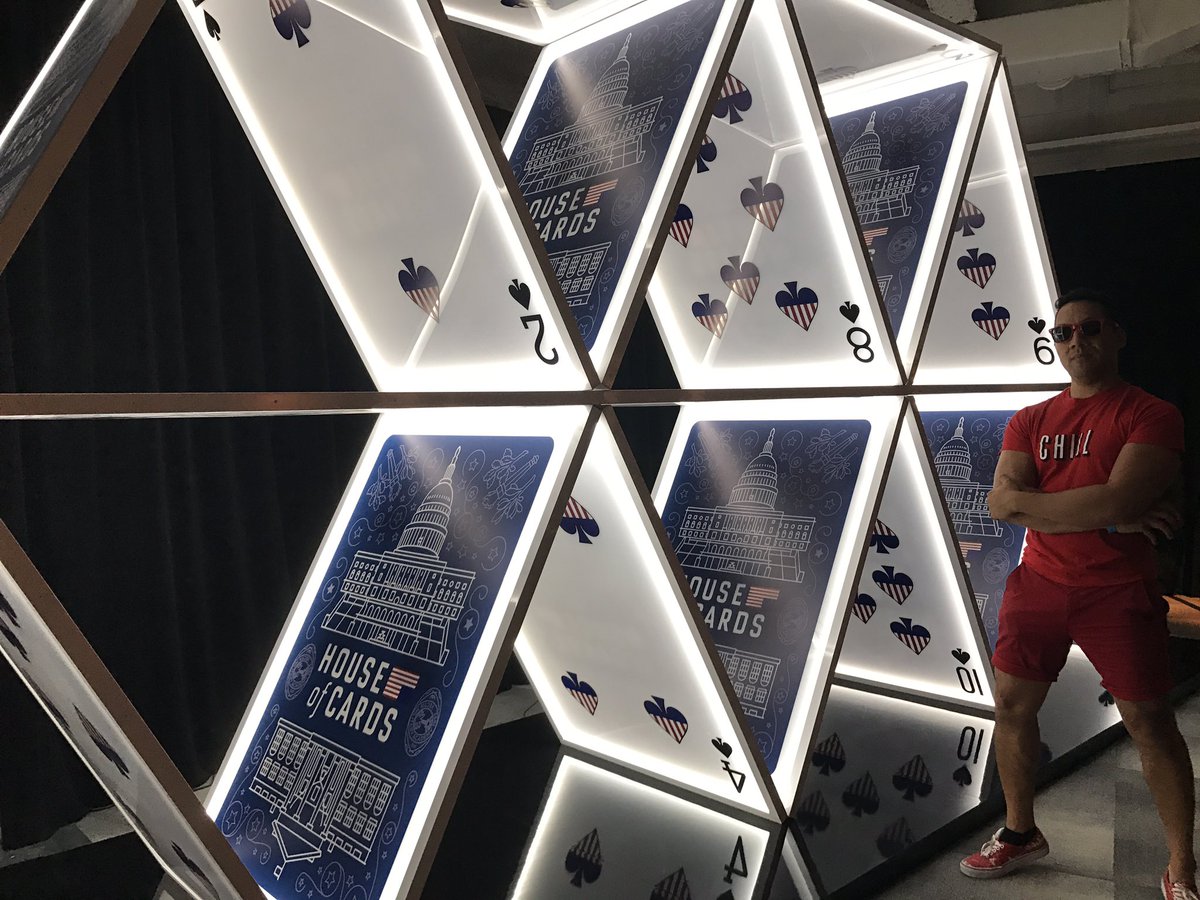 Orange is the New Black: Take a pic by the wall of oranges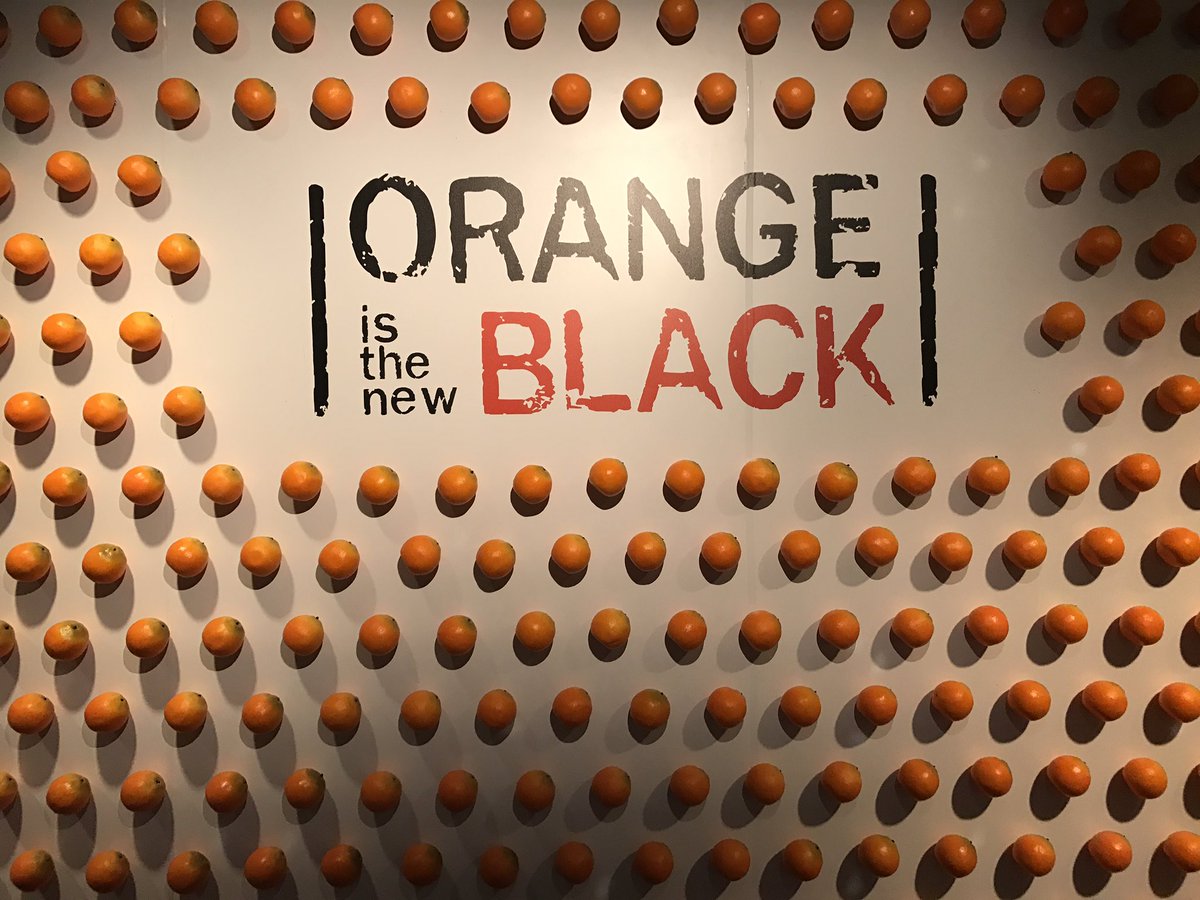 Luke Cage: Lift a refrigerator like Luke Cage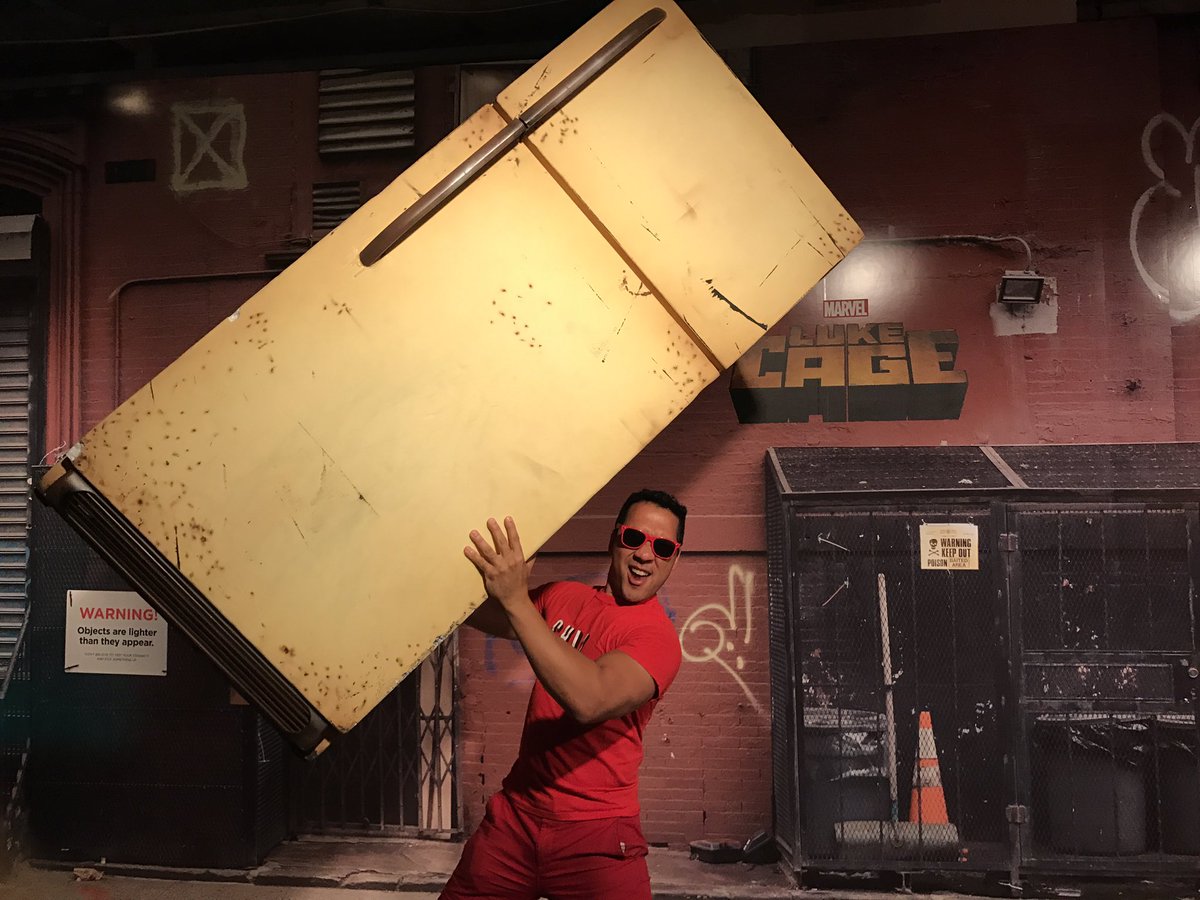 13 Reasons Why: Check out lockers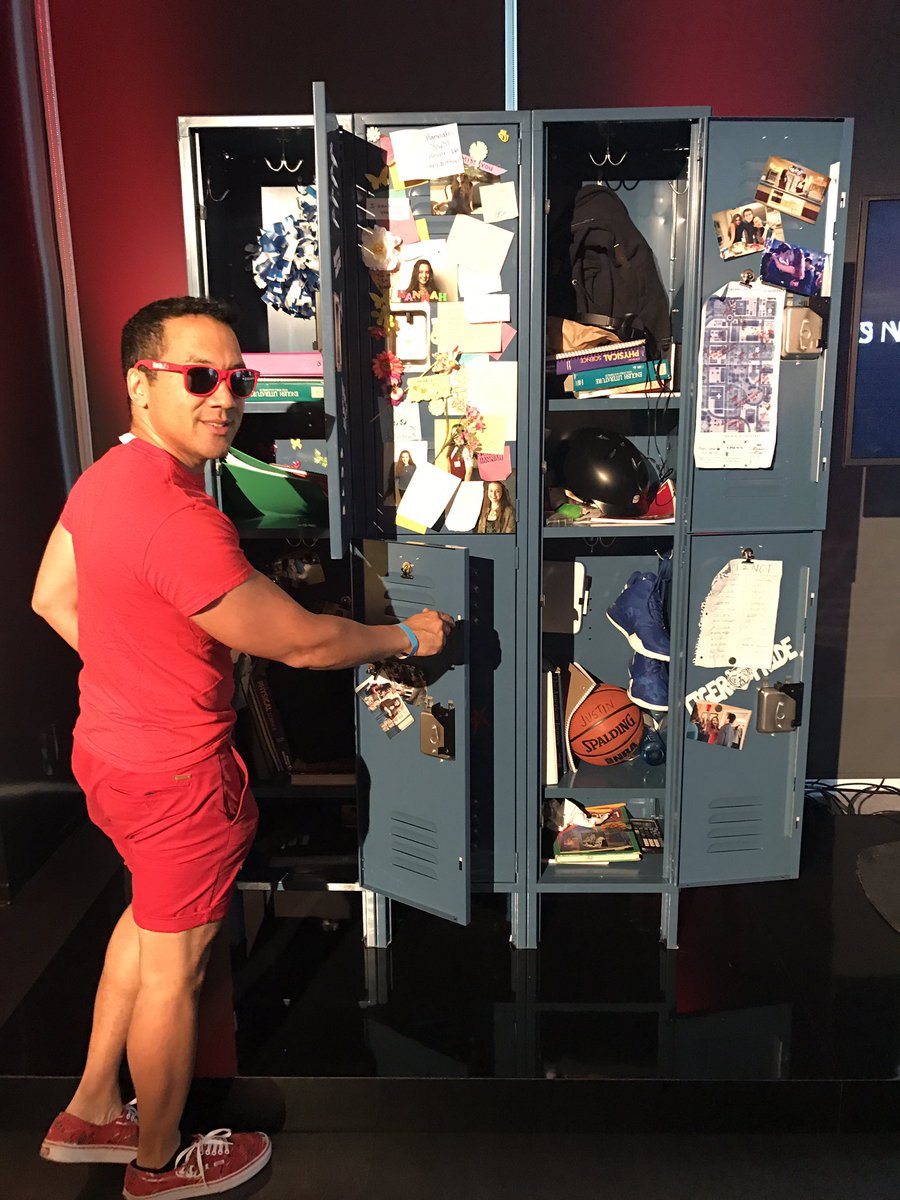 We attended the panel for 13 Reasons Why featuring writer Tom McCarthy and the cast from the show.