At Netflix FYSEE, you can play Squid Game games, rule the Bridgerton throne, and get drinks at the Arcane, Ozark, or Adults Only bars.
During For Your Consideration period, streamers and studios host FYC events to help increase awareness about their shows among Emmy voters. Events include cast and creator panels, pop-ups, activations, usually followed by food tasting, cocktails, or post-cover dinner boxes to-go.
Netflix FYSEE is open to TV Academy members and guests at Raleigh Studios, following on the free public activations at the Netflix Is a Joke festival outdoors at the Palladium a few weeks ago.
The Netflix FYSEE returns to the Raleigh Studios soundstage after two years. This year is the most elaborate set up yet with upgraded photo opps and activations for top Netflix shows.
Squid Game takes center stage in the space, where you can play several games inspired by Netflix hit TV series. You can play red light green light, square-step, tug of war and more.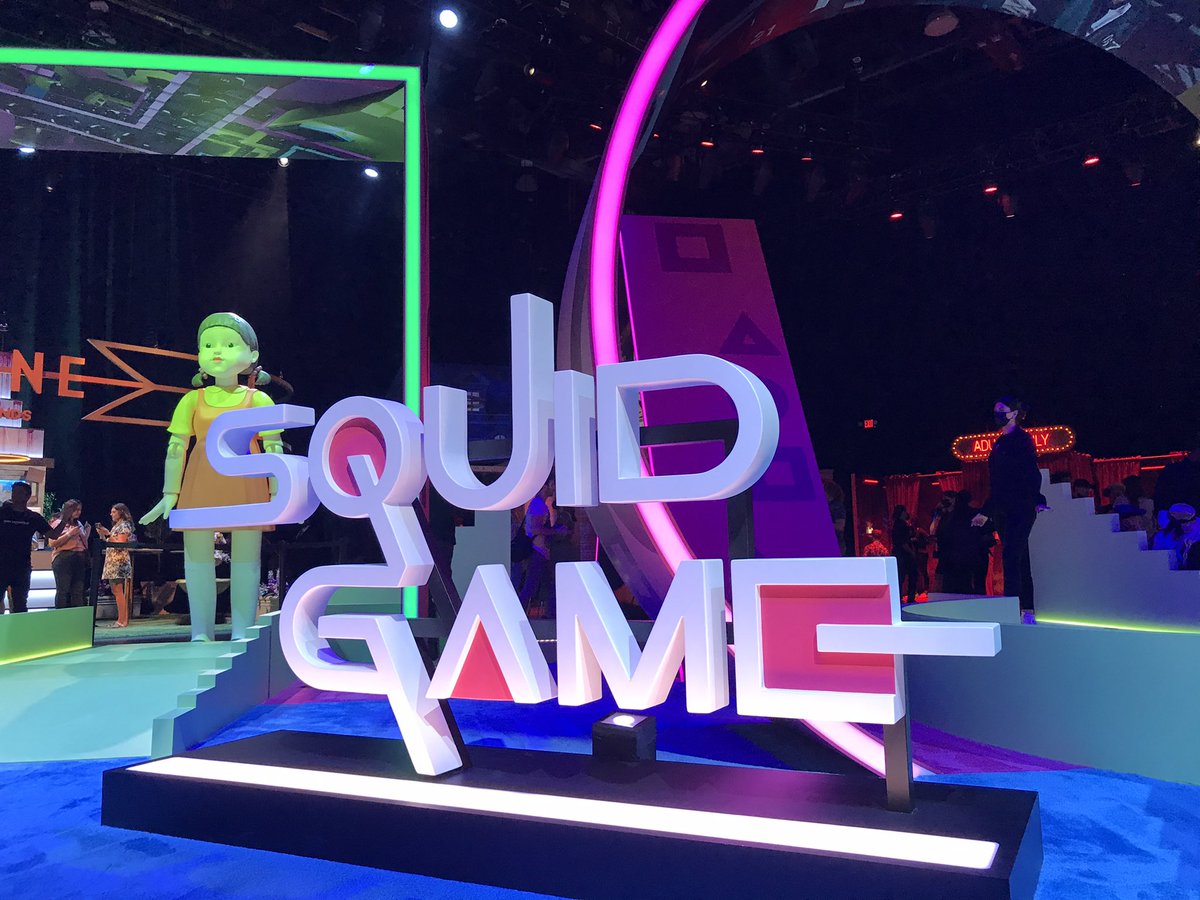 Bridgerton: Sit on the throne, and see costumes from the Regency era show. Note: Bridgerton fans can also visit the separate Queen's Ball: A Bridgerton Experience pop-up at the Millennium Biltmore in DTLA.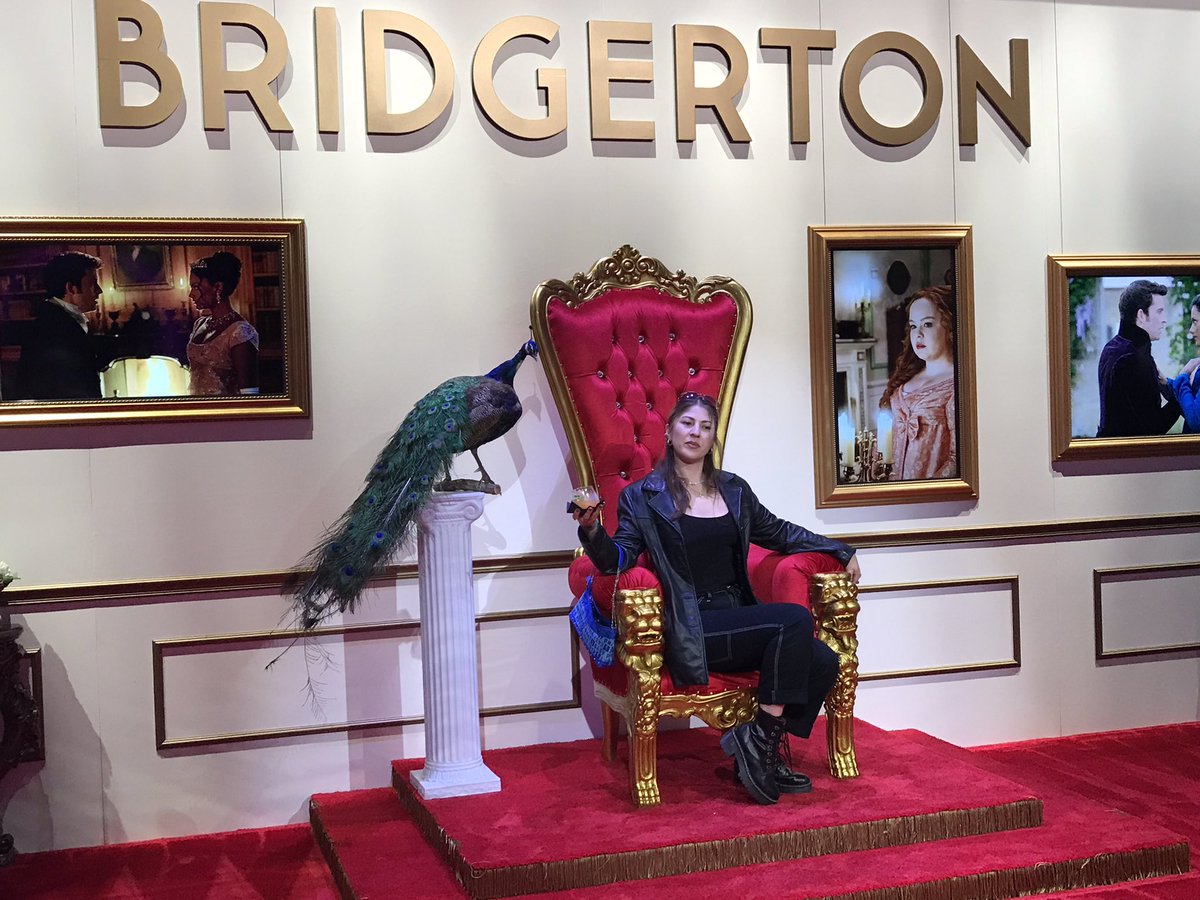 Stranger Things: Stranger Things house set features a living room themed to the show where you can watch a looping trailer. Look at the window on the right, for a scary image that flashes for a second. It's strange that this activation seem lacking. It could use much more: a demogorgon photo opp, bicycle, or something, like the Netflix pop-up store had.
Arcane bar is decorated like the undercity Last Drop bar from the show, with show decor, and neon red pool table (not playable, display only). There are vials of shimmer behind the bar, display only cuz don't want things getting too rowdy! This area also needs something more interesting and interactive from the show, and could get inspiration from the immersive Arcane Experience pop-up.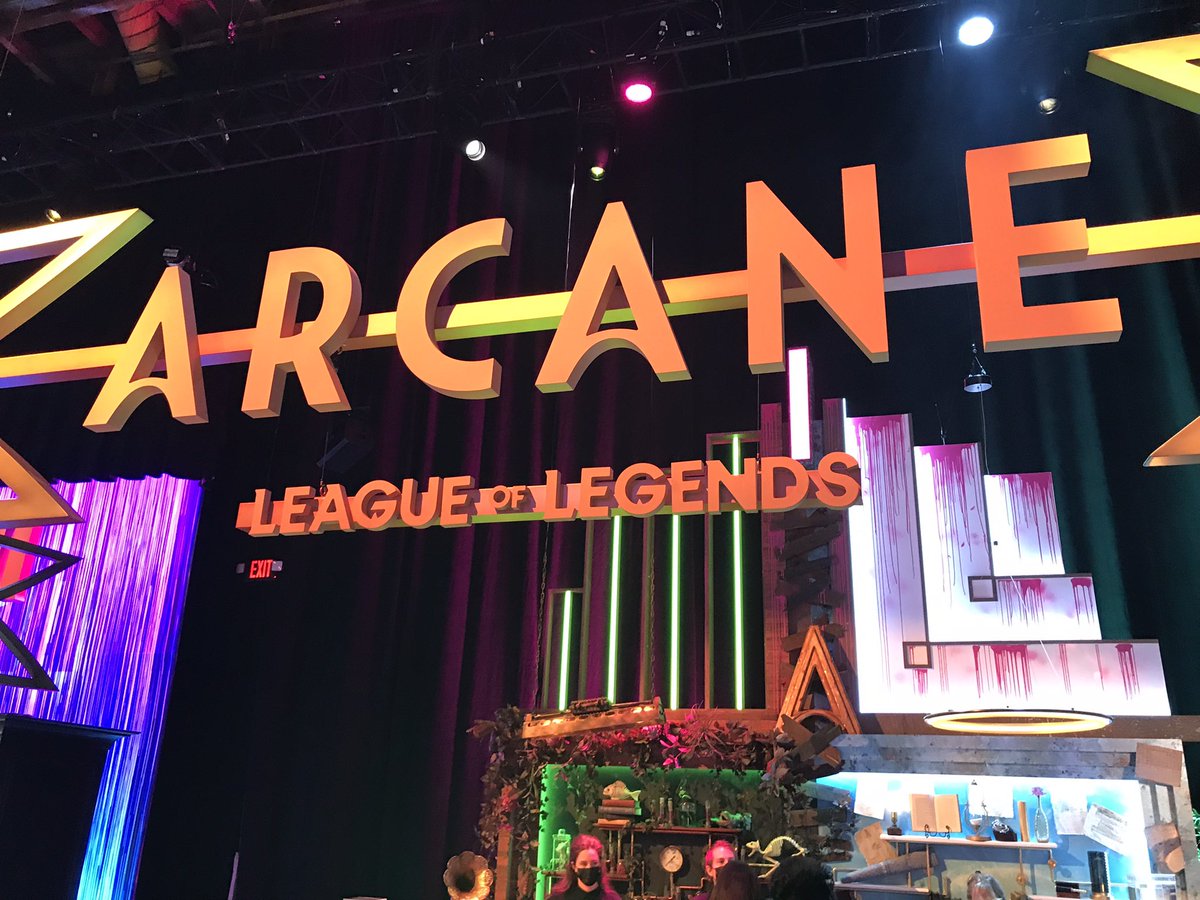 Ozark: features a casino bar theme, with bar and Ozark themed slot machines.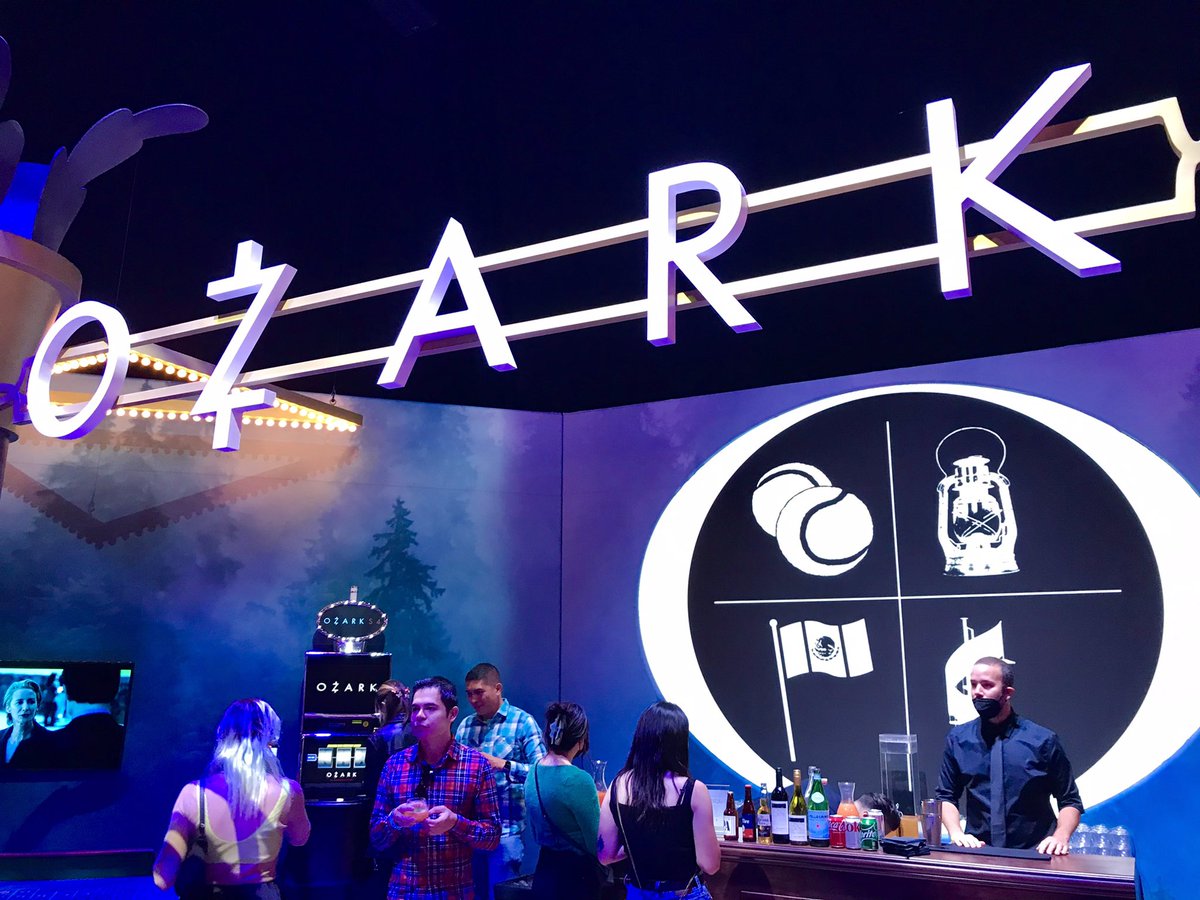 Queer Eye: Photo opp with the show logo. You can get a pic next to cast quotes you like.
Cheer: Photo opp with the cheer squad. You can stand as if you're supporting a handstand.
Adults Only: Get a drink at the bar, and add graffiti to the walls.
Russian Doll: Take a photo in the New York subway, get a subway selfie at the photobooth, or at the newsstand.
Love is Blind: Sit in the dating booth.
Selling Sunset: Ring the bell indicating a sale on the LA real estate show.
Netflix: Get a 360 video at the Photo Booth, and dance by the DJ photo booth.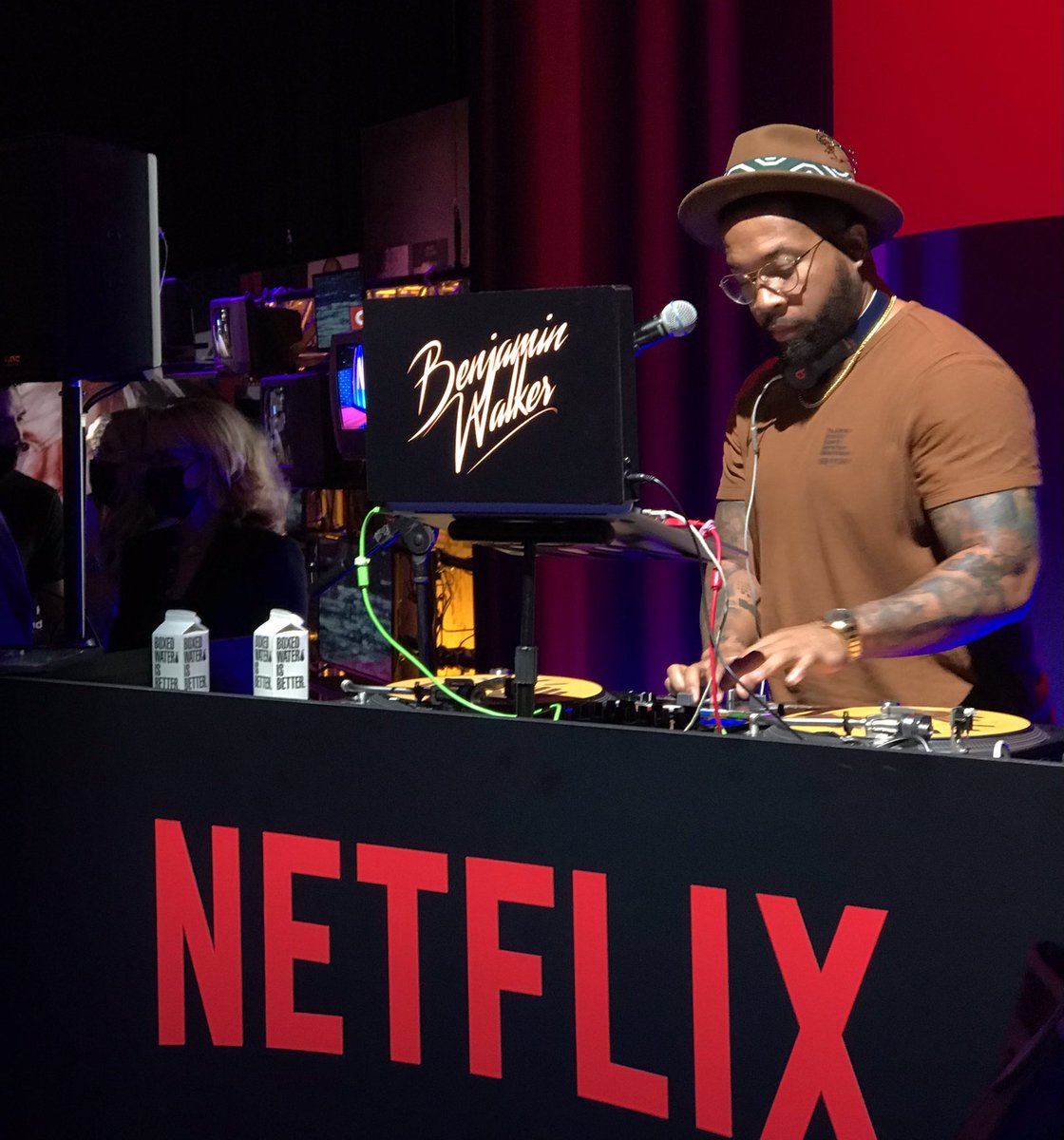 The Netflix FYSEE is open primarily to TV Academy members and guests, so if you're not a member, text or DM a friend who is!
It's been fun to see the evolution of the Netflix FYSEE space we've attended over the years: cancelled in 2020-2021, at Raleigh Studios in 2018 and 2019, and in Beverly Hills in 2017.