Netflix Is A Joke comedy festival takes over LA with top comedians performing at more than 250 live shows April 28 – May 8 at more than 30 venues around LA.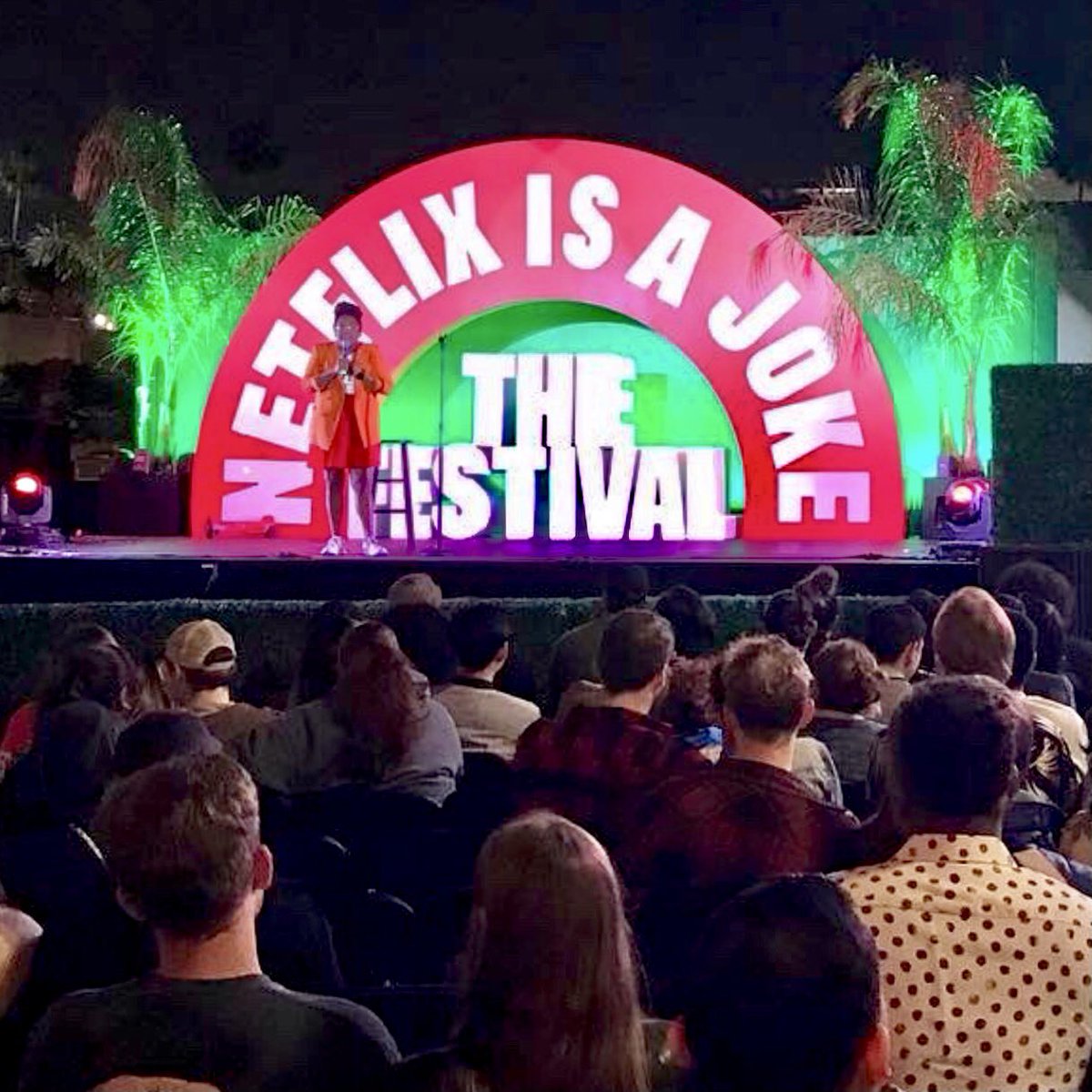 It's Netflix' first live comedy festival, and the largest comedy festival in LA, in both number of venues, comedians, and 11 day duration. And "probably" the largest comedy fest in history, according to the website.
Comedians participating include: Dave Chappelle, Gabriel Iglesias, Seth Rogen, Tina Fey, Amy Poehler, Wayne Brady, Chelsea Handler, Margaret Cho, Larry David, Aziz Ansari, Snoop Dogg, Jimmy Yang, Arsenio Hall, and many more.
Venues include the Hollywood Bowl on the weekends, LA's three major comedy clubs the Comedy Store, Hollywood Improv, and Laugh Factory, and dozens of other theaters and performance spaces including the Greek Theatre, Hollywood Roosevelt, Wiltern, Troubadour in WeHo, Orpheum in DTLA, and more.
In addition to comedy, the fest promotes top Netflix shows. The Cobra Kai cast speaks at a panel at the Microsoft Theatre on May 5. The Palladium Outdoors features photo opps for Stranger Things, Bridgeton, Cobra Kai, and other top Netflix shows.
Get the full schedule with link to buy tix on the fest site.
Opening Weekend
Opening weekend shows featured David Chappelle and friends at a sold out show at the Hollywood Bowl. David Chappelle addressed the controversy over his comments about transgender people in his Netflix special 'The Closer.' It caused upset and rallies among LGBTQ+ fans and Netflix employees, who did a walkout at Netflix HQ in Hollywood last summer. Chappelle said he didn't intend harm with his remarks.
Seth Rogen and Aziz Anzari did a table read of Seinfeld at the Orpheum on Sunday.
Other comedians on weekend 1 included Wanda Sykes.
Outdoors at the Palladium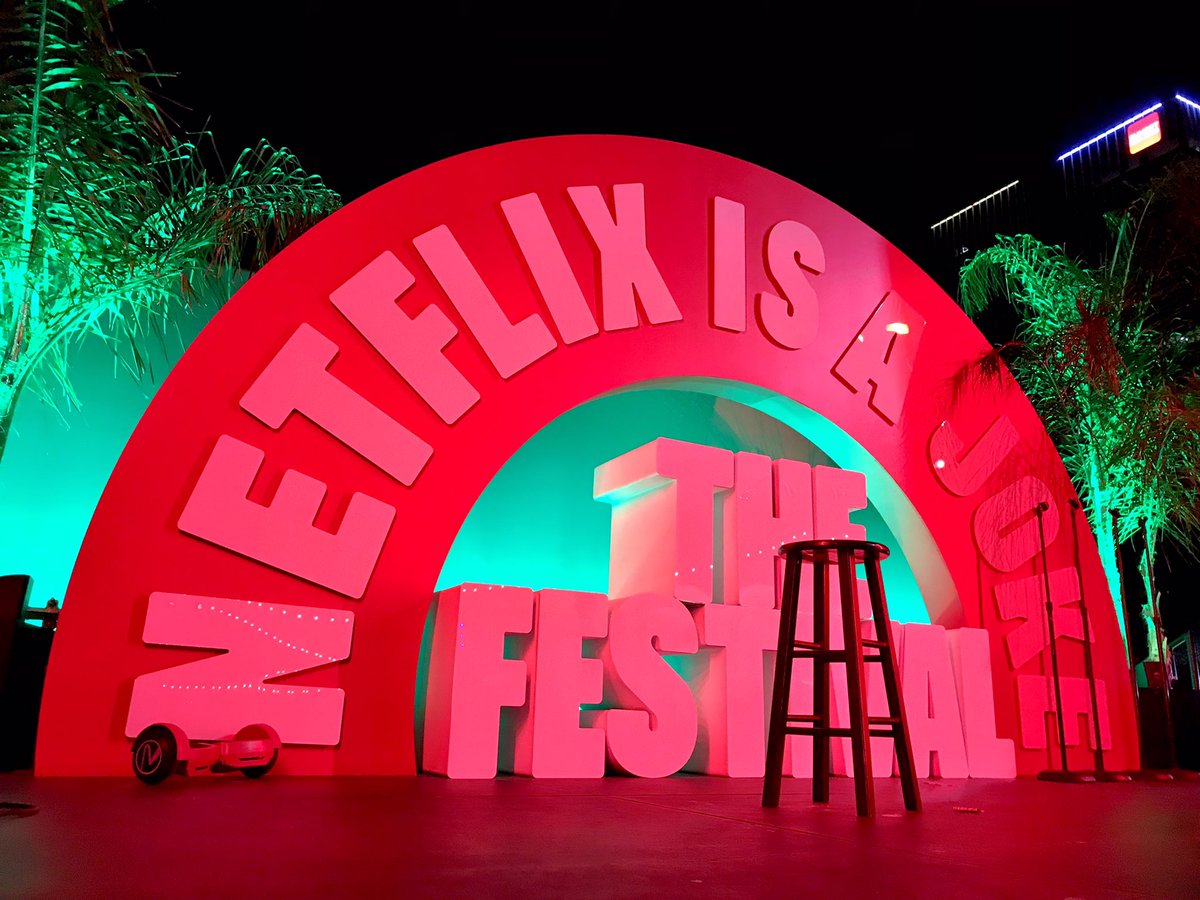 The headquarters for the festival is the Outdoors at the Palladium venue, in the back parking lot of the Palladium in Hollywood. This venue is free to attend, no registration required, just show up! Open May 5-6: 5-10p, and May 7-8: 12-10p.
The Drop In – Main Stage: Several comedians including surprise appearances. Also hosts WeHo Drag and Movie Trivia Happy Hour with the cast of Blockbuster.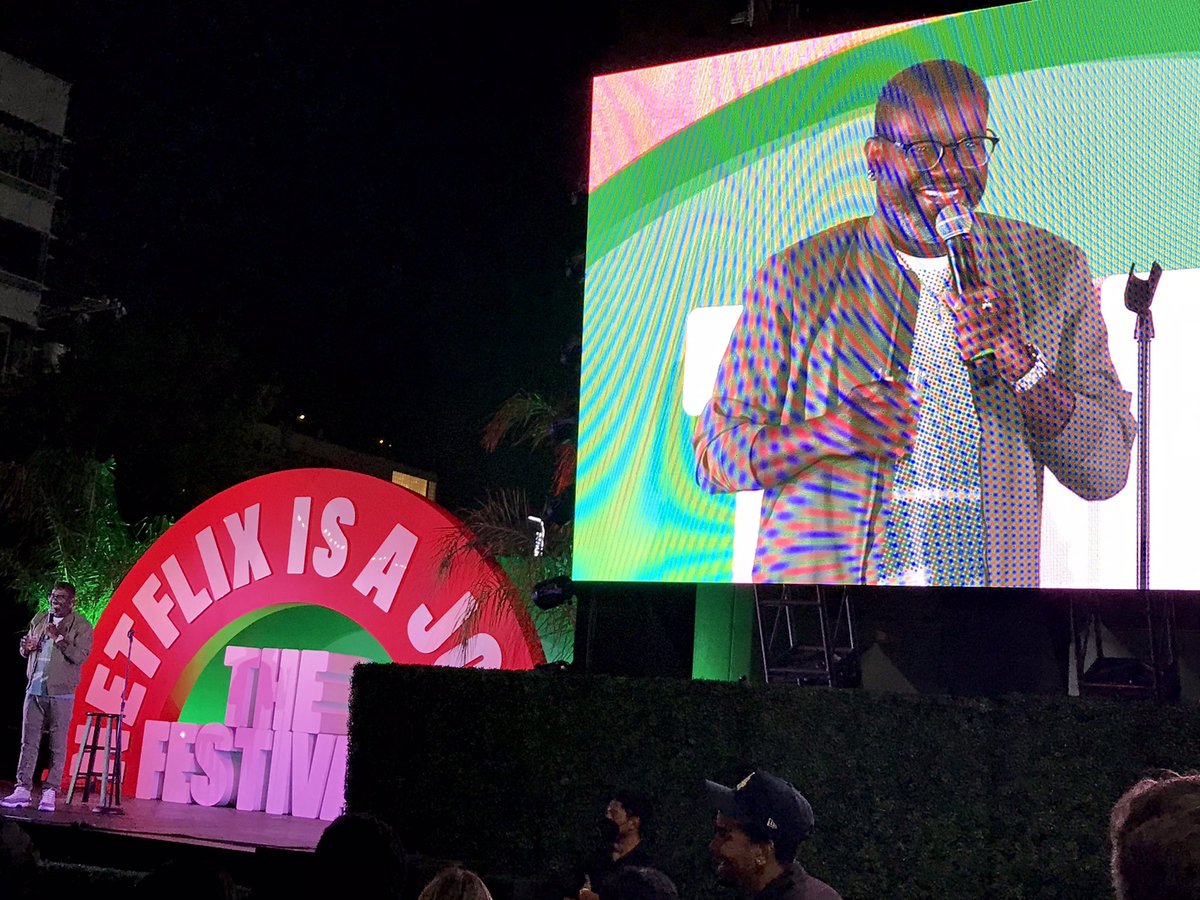 Museum of Comedy: See history of several influential comedians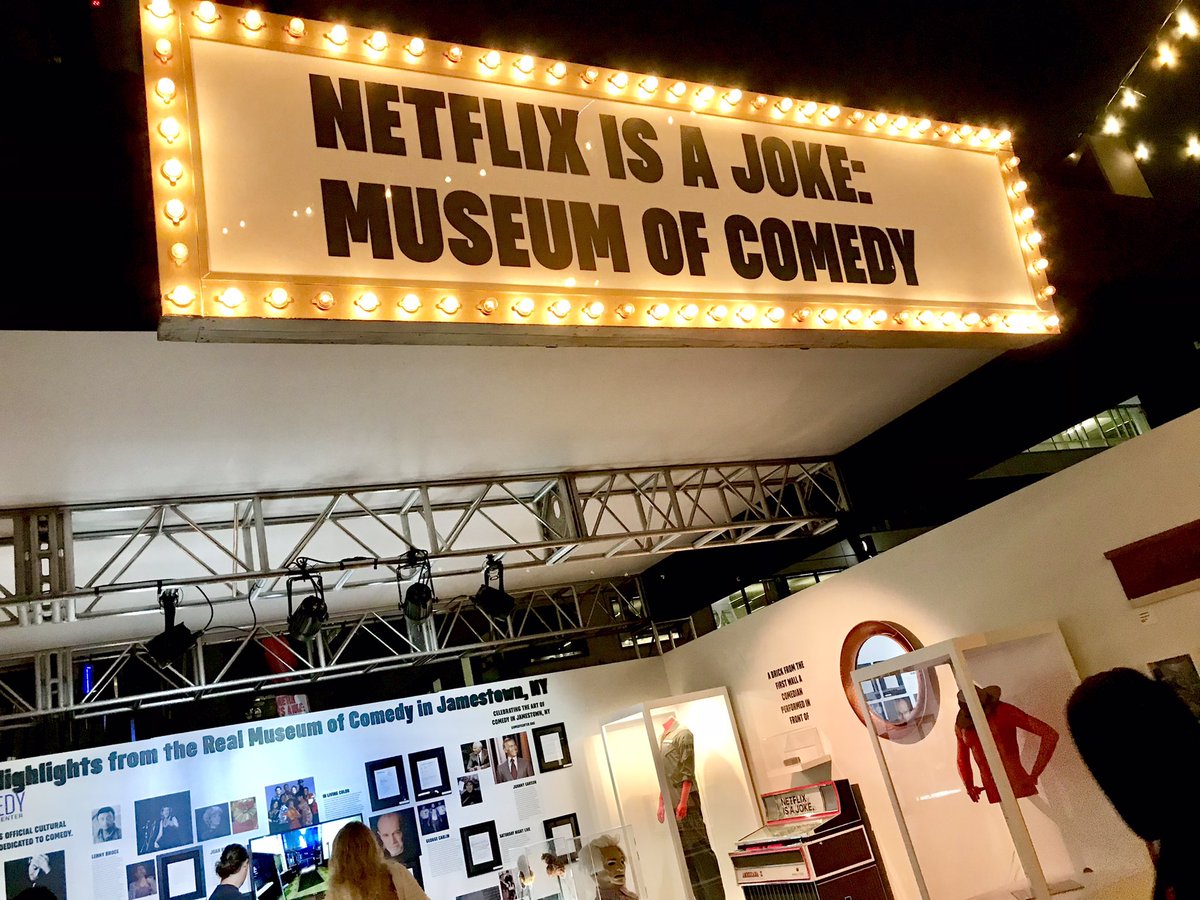 Mini-Golf: Play Netflix show mini-golf with holes themed to top shows including Stranger Things, Bridgerton, and more.
Obstacle Course: Test your speed and agility in Human Resources' inflatable 'Emotional Obstacle Course.'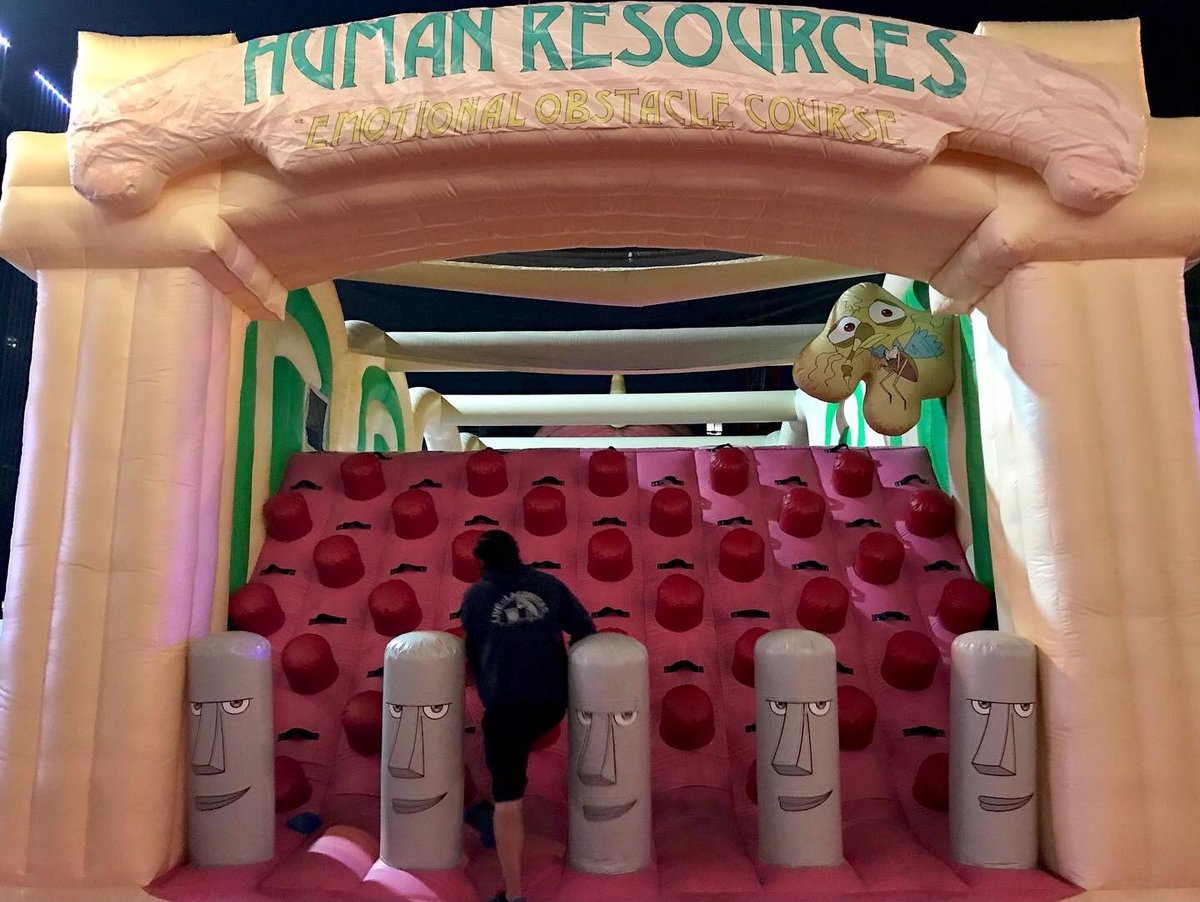 Love is Blind: Get a pic with a friend or potential date.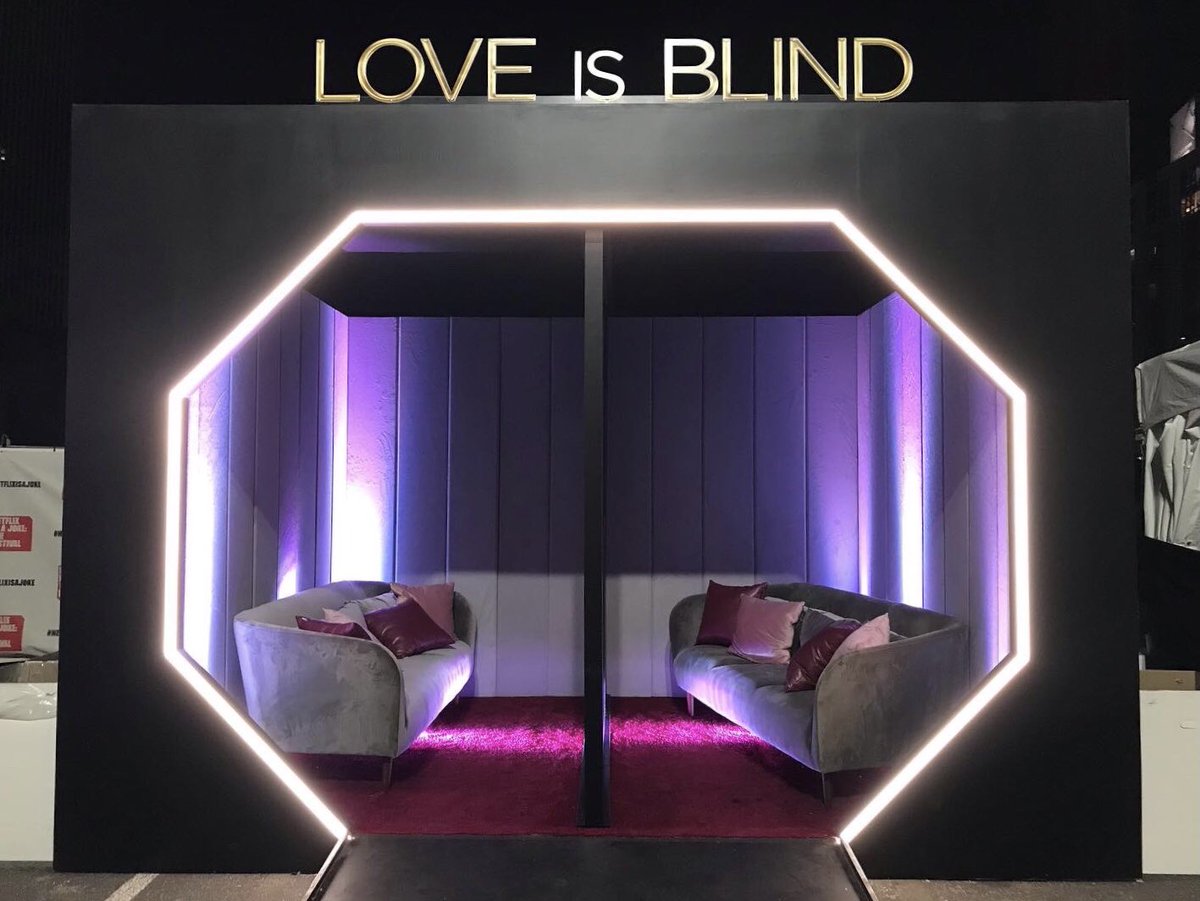 Cobra Kai: Get a pic in front of the All Valley leader board, like from the show!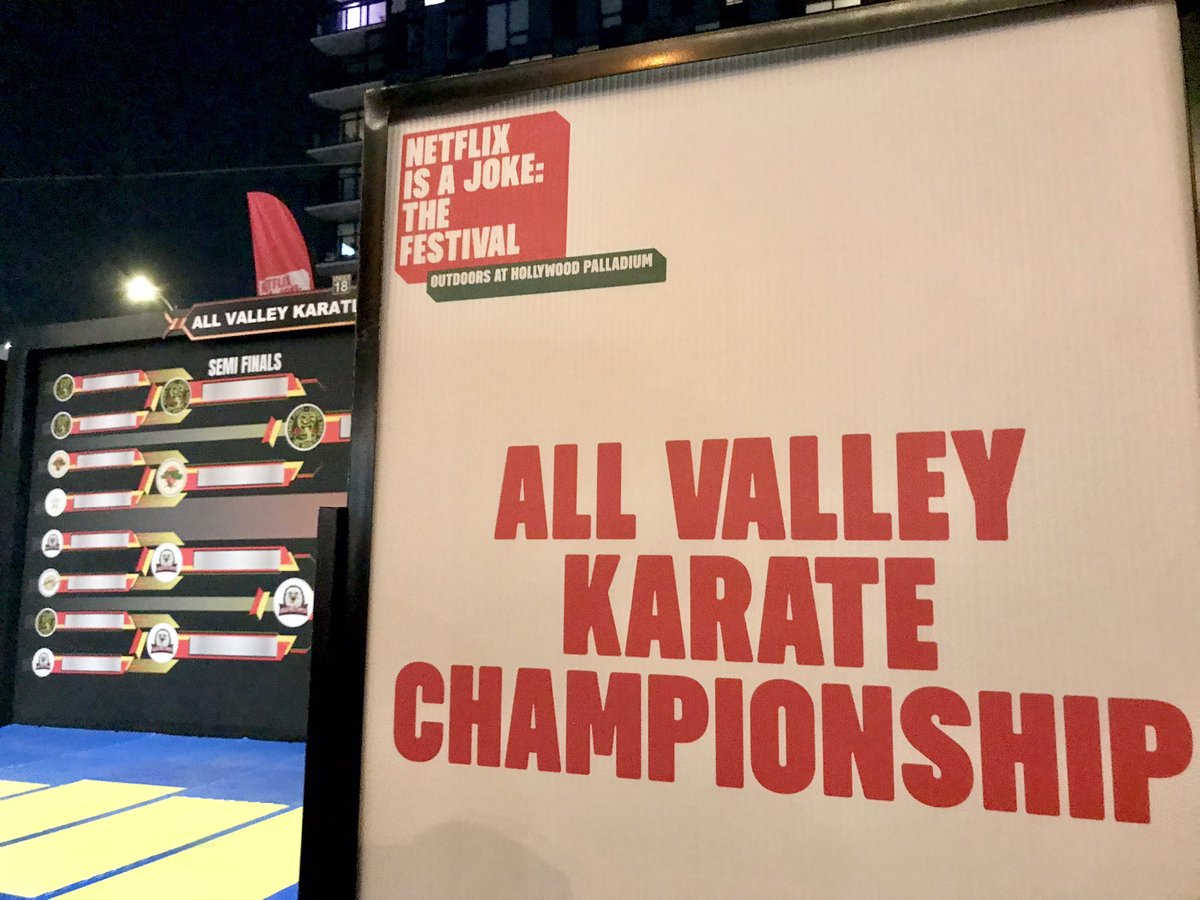 Bar, Food: Pay for burgers, chicken strips, fries, and drinks at the food and bar tents. Tip: Water bottles are $3 at the tent on the right of the stage, cheaper than $5 at the bar on the left.
Freebies: If you're lucky, you'll get a coupon for free Ben & Jerry's ice cream when you enter. Or ask nicely for it at the Info desk, and they may have some leftover.