The NFL's Forward Progress: DEI at the NFL panelists discussed NFL's progress in ensuring diversity in its leadership, content, and marketing. Speakers from the NFL, its partners, Twitter, and more, said while diversity efforts are improving, there is still much work to be done.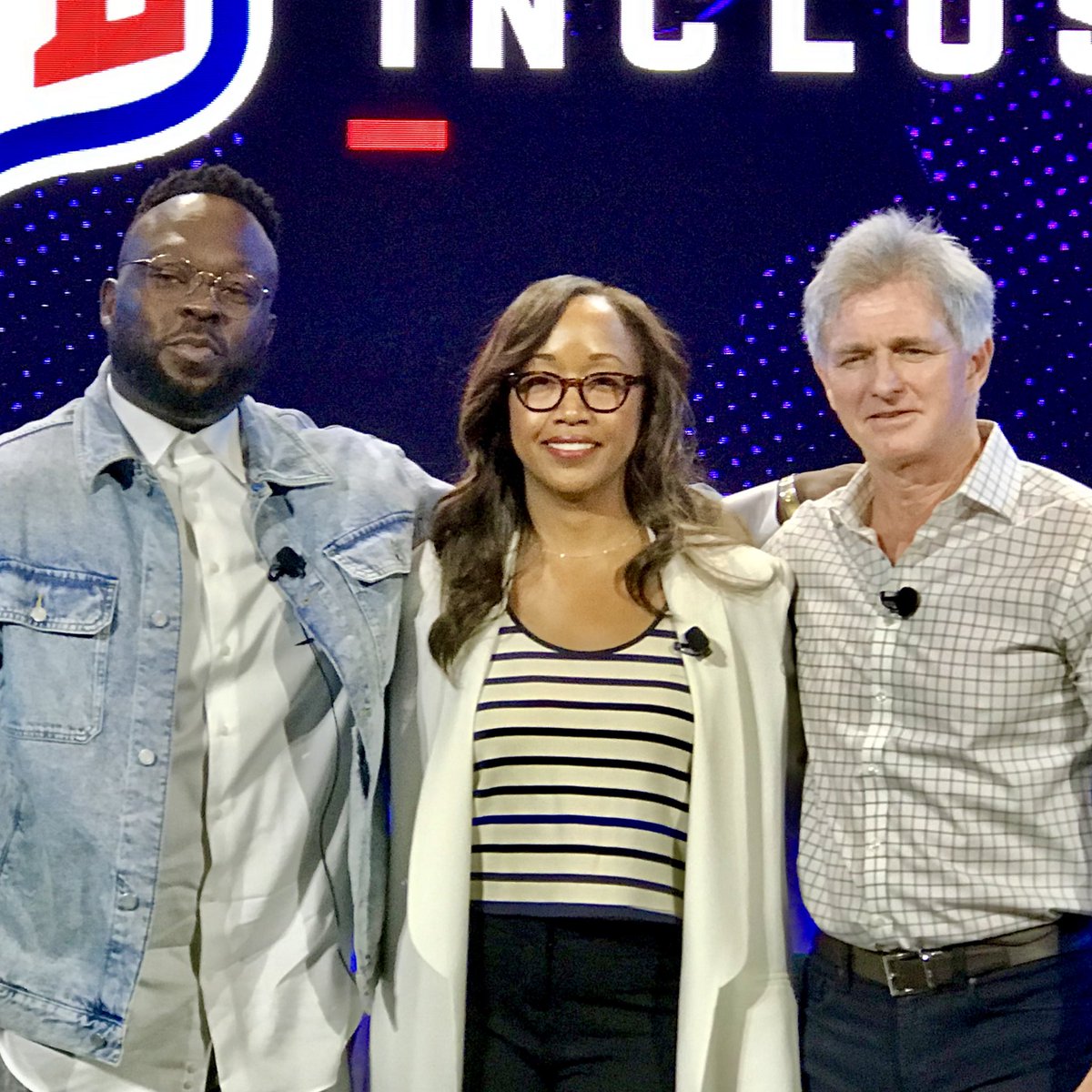 Organized by the NFL's Office of Diversity, Equity and Inclusion, the panelists discussed how the league is driving change on Feb 10, during pre-Super Bowl week, at the Intercontinental Hotel in Downtown LA. The event featured three panels included leadership panel, a content and marketing panel with NFL and Twitter speakers, and a finance panel.
The first leadership panel featured all black women speakers from NFL and their film and other partners. The panelists discussed the state of the industry following Black Lives Matters, and how companies who made promises for diversity and equity haven't all learned how to implement programs.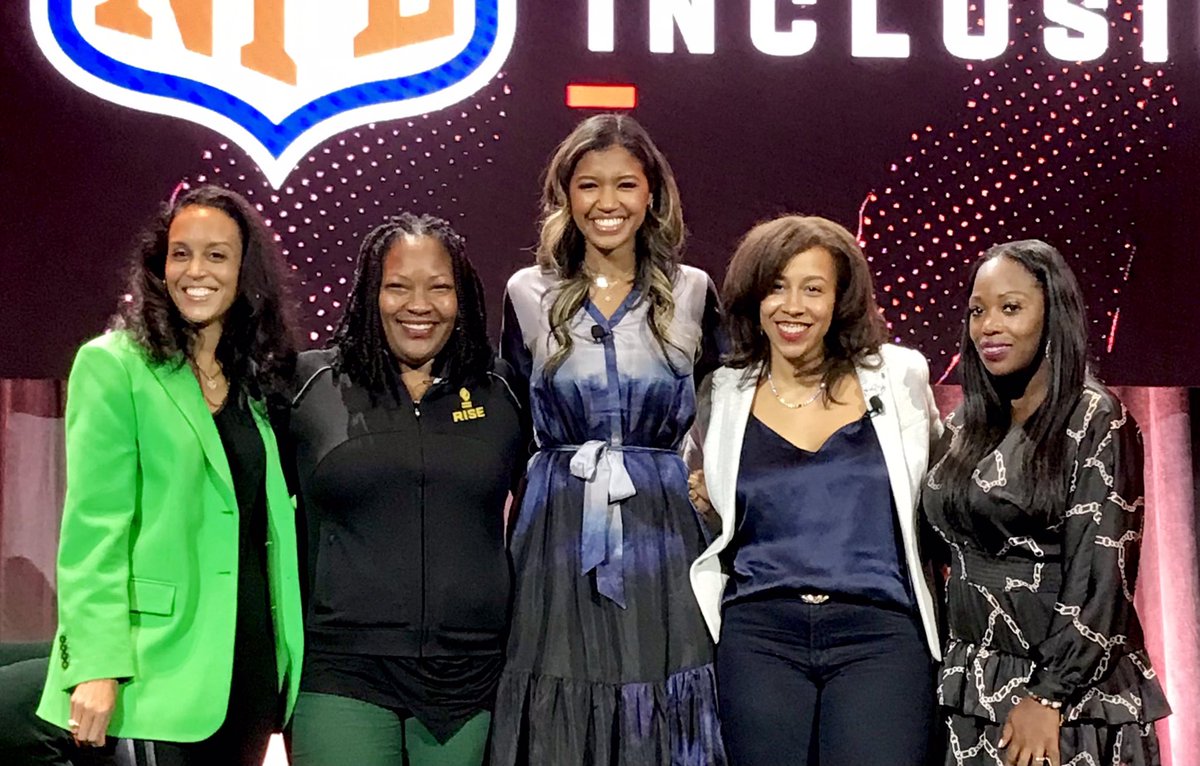 "Revolution requires courage. We're changing the perspective so we have long term results and impact," said Charise of NFL. She said that when they realized their content was not representative, they reached out to Ghetto Films, which works with Black filmmakers, to feature more diversity.
NFL Content and Marketing 
Tim Ellis, NFL EVP Chief Marketing Officer, described how NFL markets to the mainstream to encourage overall excitement about football, and also to niche diverse audiences to ultimately help increase their connection, engagement and viewership. He said: "This year we have reached an all time high in branding."
He discussed Pride Month as an example. After a famous NFL athlete came out during Pride Month, his team quickly worked with them and their existing Pride campaigns. "This was such a pivotal moment for us. We realized it was important to take a stance not just during Pride but all season. "
Tim also said that in addition to making sure the NFL marketing content is diverse and reaches diverse audiences, he said it's important to make sure your advertising partners are diverse: advertising agencies, consultants, media sites.
Angela Ellis, NFL of VP of Entertainment and Initiatives said she's the 'rookie' on the panel, describing how she has just started 7 months in at a brand new position. In her new role, she seeks out more stories about diverse players not just during X month or awards, but year round. She said before she got the job, she was wary of being just another black face in meetings to appear diverse. But she said she has been pleasantly surprised with both the resources she has received, and "being allowed to be my authentic self" in meetings.
TJ Adeshola, Twitter, Head of US Sports described how Twitter analysts can help inform NFL content and marketing decisions.  "We have the opportunity to reach out to NFL on what's resonating w community, with examples from Black Twitter, Latinx Twitter, LGBT Twitter"
He said that Twitter's own team has improved its diversity. He said after they hired a black woman, they are doing new types of stories they didn't even consider before.
"This is not a marketing beat. It's an evergreen philosophy," he added.
The final panel covered Finance. Speakers said that the NFL and other large corporations should seek out and work with Black-owned banks and business partners as actively as they seek out Black football players.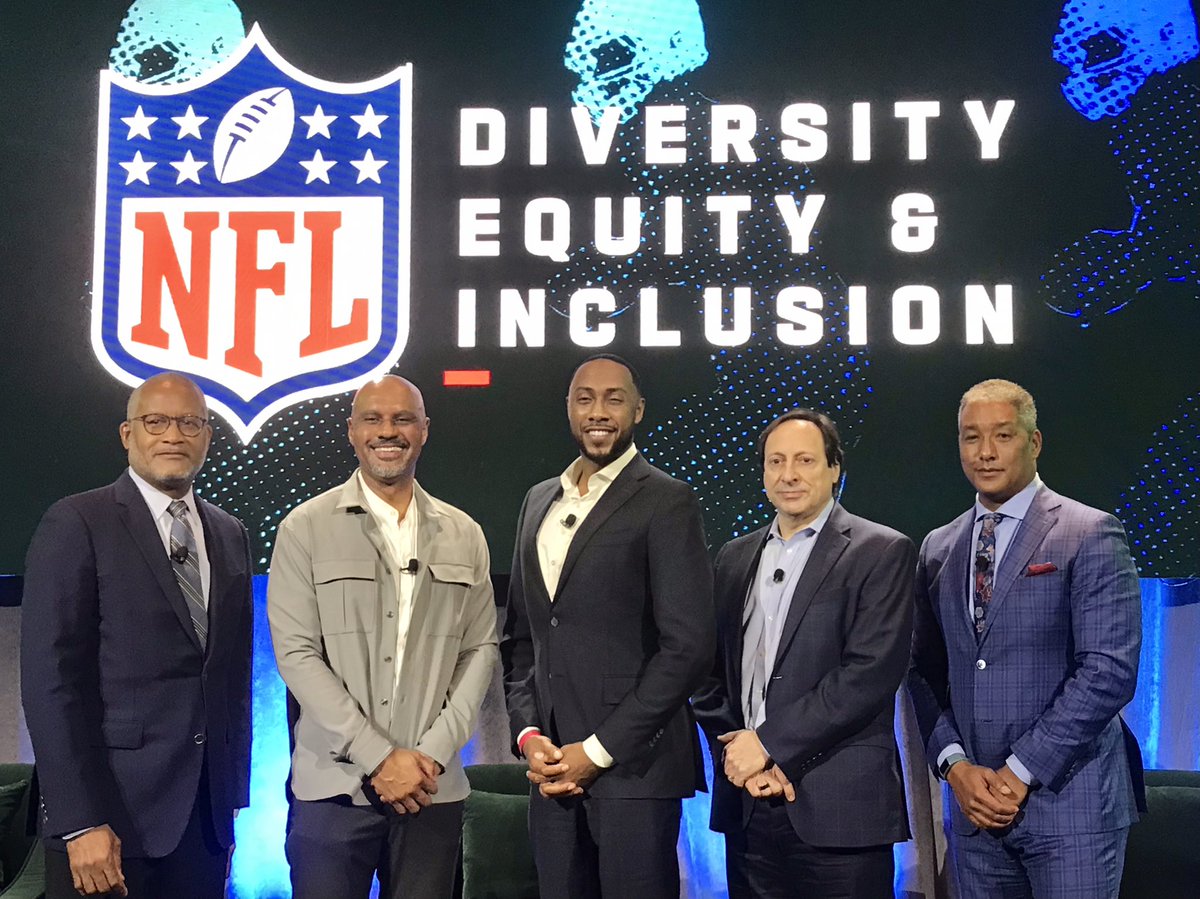 During panel intermissions, attendees participated in on-site activations at the Red Zone Football Toss, and the NFL Diversity photo booth. Attendees also could shop at the the NFL's Origins collection retail shadowbox featuring Bella Doña, Bricks & Wood, Circulate, and Rip N Repair.
Thanks to sponsors. This inaugural "A Look Into the Future" breakfast co-sponsored by PepsiCo with a full breakfast spread, coffee and fresh organic juices by Harun Coffee, beautiful floral footballs & cleats by Empty Vase, and HashTag PhotoBooth.