The often talked-about ability for filmmakers to release their content on the blockchain to control both distribution and direct payment without a middleman is now a reality.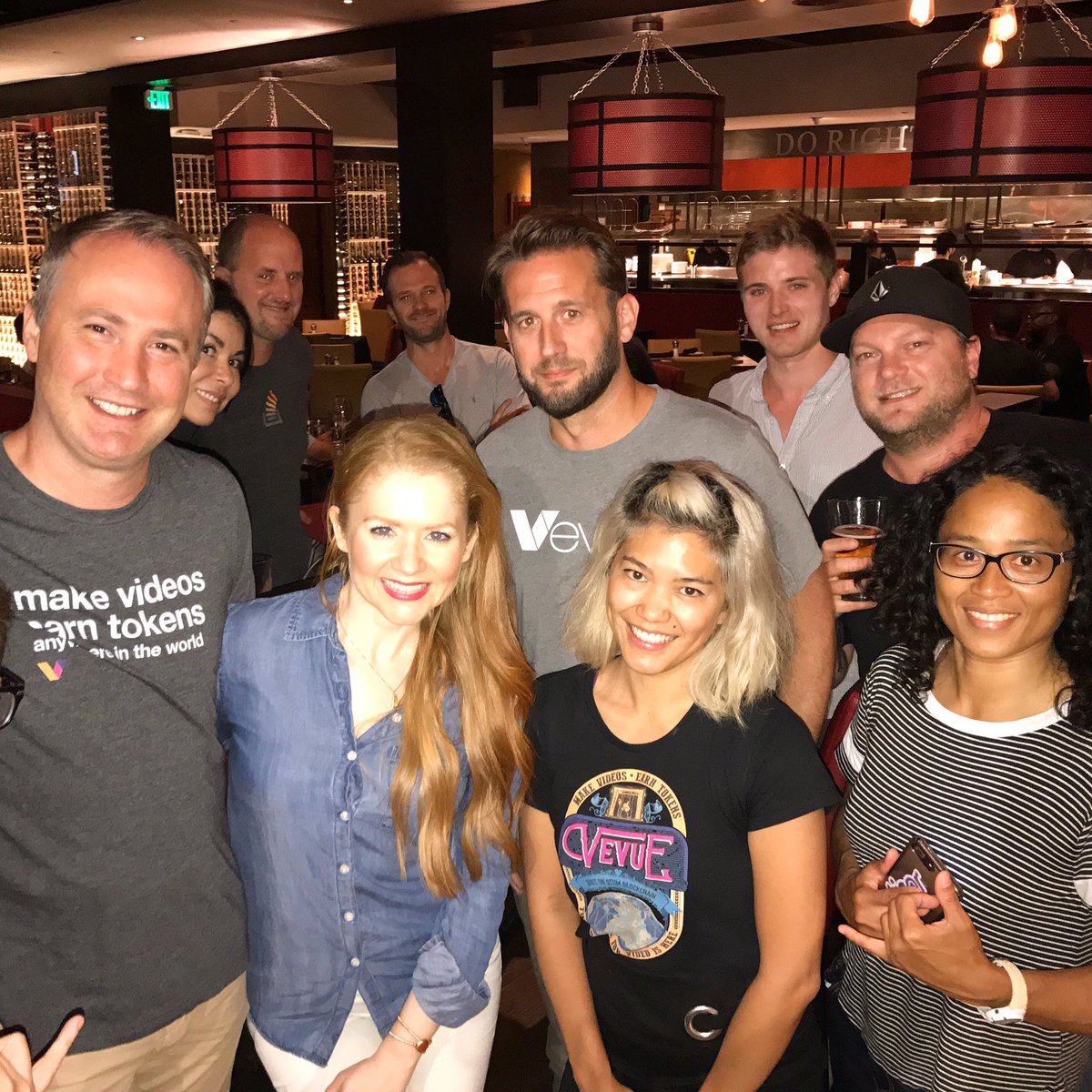 The feature No Postage Necessary releases on the blockchain today July 10. The dramatic comedy about a luckless computer hacker who falls for a pretty war widow is the first-ever feature film to be screened on a blockchain platform and available for purchase using cryptocurrency. The film will also be available on VOD as well as in select U.S. theaters this summer.
We hosted a Digital LA – Blockchain for Filmmakers event featuring the writer / director / producer Jeremy Culver and producer / actress Charleene Closshey, at a pop-up event at Del Frisco's Grille in Santa Monica. The filmmakers were visiting LA for the film premiere over the weekend. We were able to schedule our flash event before they left town.
Charleene and Jeremy of Two Roads Pictures said they decided to make a comedy film about cryptocurrency a few years ago, hoping that some day, they'd also be able to release it on the blockchain. The film includes mystery of finding a Bitcoin crypto wallet as part of the plot.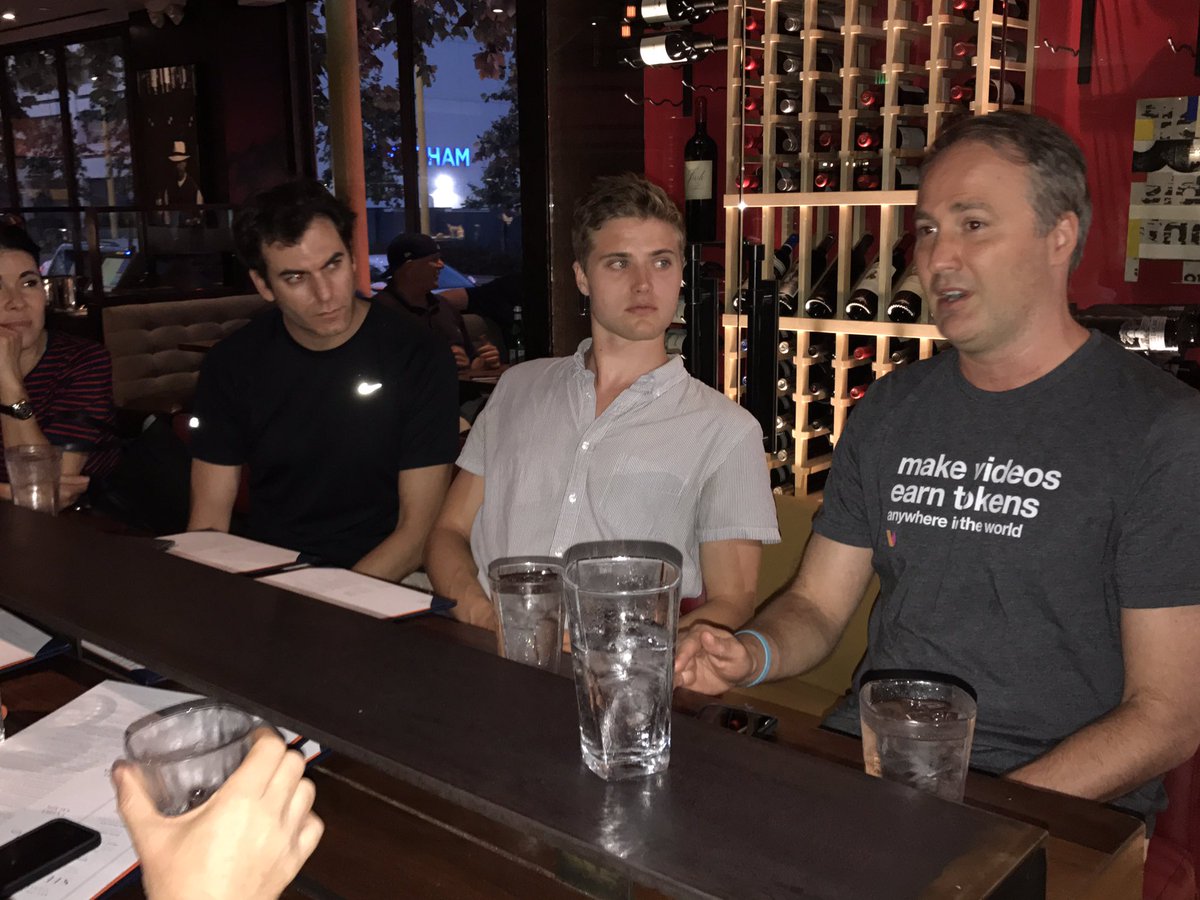 "We are thrilled to provide movie lovers around the world a brand new way to experience their entertainment by turning the blockchain into a feature film distribution channel," said Jeremy Culver who wrote, directed and produced No Postage Necessary.
They said that the fluctuating prices of Bitcoin proved challenging for their visual effects producer. For example, in the film, there's a scene where a digital display shows the price of Bitcoin. When they first filmed, the price was under $500. But with the huge spike in Bitcoin prices, last fall, they had to keep asking their visual effects supervisor to update it a few times, ending up at just under $10,000.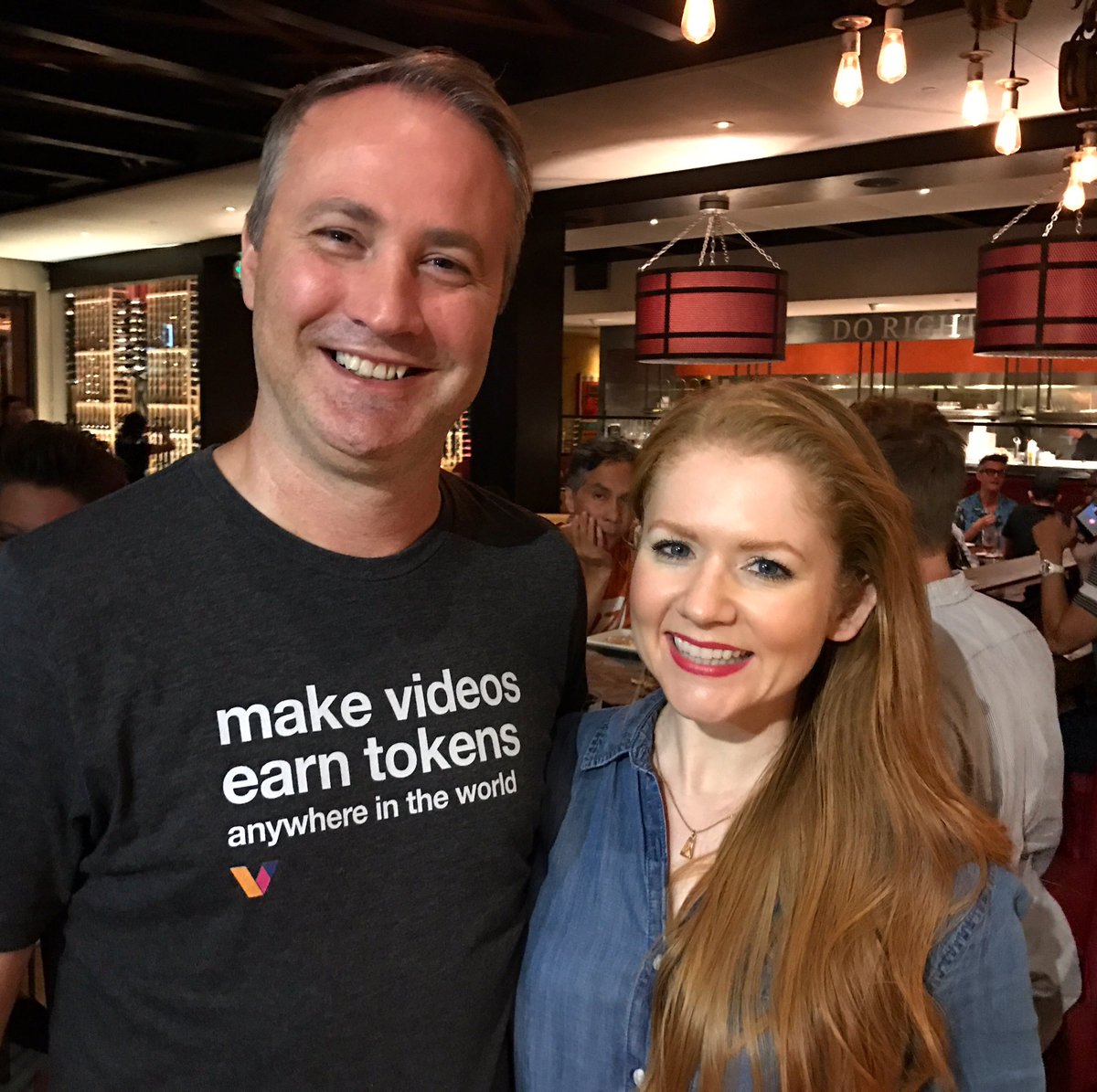 They eventually met Thomas Olson, founder of Vevue, to help them realize their dream of releasing their film  on the blockchain via the Vevue platform.
Vevue is a P2P incentivized video network based on the Qtum blockchain which incentives content creators to upload and post videos, and earn tokens anywhere in the world.
Content creators can download the app and upload their videos, from a few minutes to a few hours, to their channel. When they do, they get Vevue tokens. You can also sign up for Vevue to review films, and get tokens for your review.
So unlike Yelp, Rotten Tomatoes, Amazon, or other sites where you just get a score for reviewing content, with Vevue, you actually get the Vevue token.
Vevue can also drop location based pins to encourage users to write reviews of upload content at a physical place for a certain amount of time. For example, during a film festival, Vevue can drop a token pin that rewards users for checking in, writing a review, or uploading content.
Vevue can also be used for music concerts. Bands and artists can be incentivized to play at a venue to get Vevue tokens. Fans and social media influencers can be incentivized to post videos of the concert to get tokens.
During the event, Thomas created a pin with tokens to incentives download. Several of our attendees downloaded the Vevue app, receiving 5 tokens automatically. They uploaded videos to get 100 tokens. They also received 2 tokens, given out daily just for opening the app, to encourage people to come back and engage daily.
"We hope it will signal a shift in the way content is shared and consumed," Culver said. "There are many advantages to blockchain distribution, including immutable proof of Intellectual Property rights, transparent royalty payments, and, since all data on the blockchain is resistant to duplication, we can now envision a world where films are no longer pirated."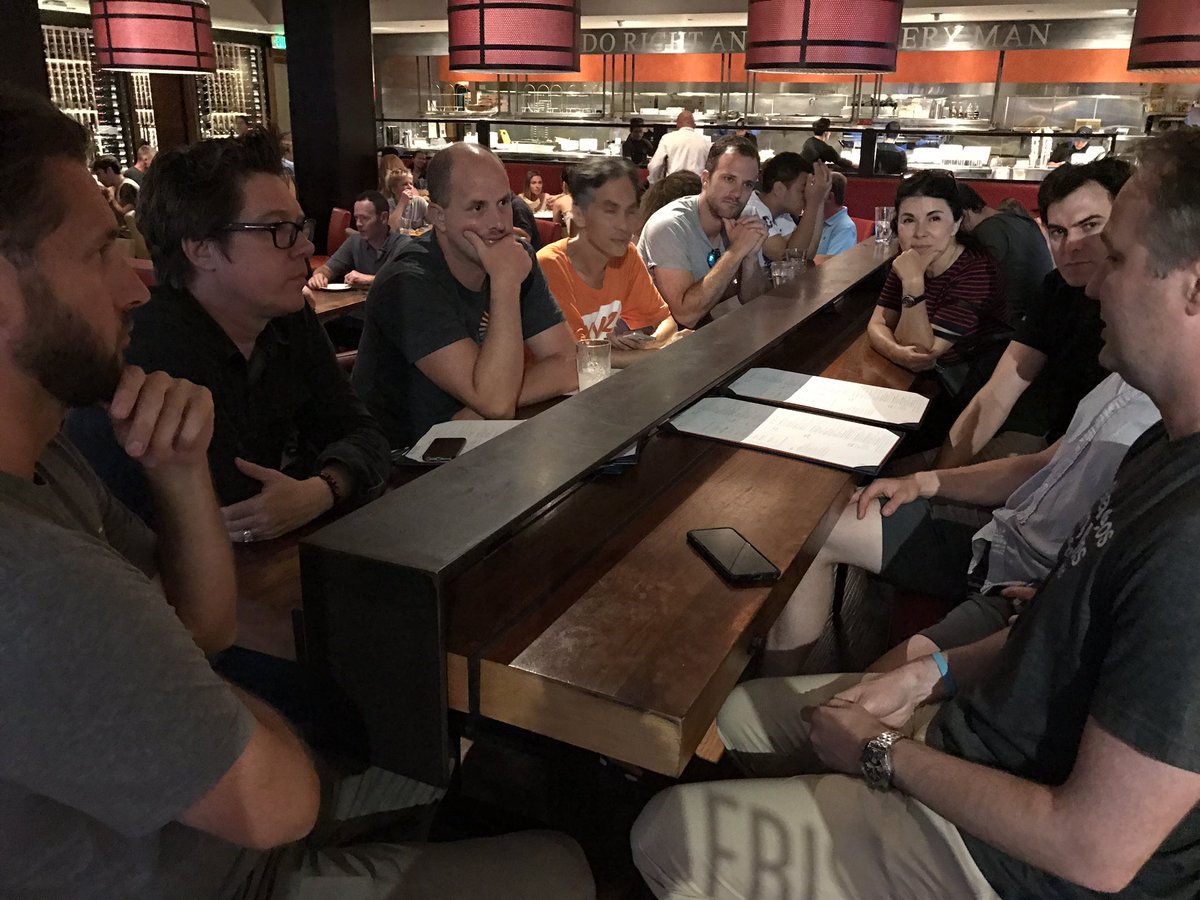 About No Postage Necessary: Sam (George Blagden) always seems to make the wrong decision. A convicted computer hacker, he's single, jaded and barred from using the internet. Forced to crash on his brother's couch, he makes ends meet by working at the local Twistee Treat and stealing mail while disguised as a postal worker. Then, a single pink envelope changes everything. Handwritten by a heartsick Josie (Charleene Closshey) to her late husband and fallen Marine, the tender missive awakens something in Sam. Desperate to be worthy of such love, he conspires to meet the beautiful, young war widow, longing to become a better man. As the two grow closer, she warms to the idea of a new chance at love, but not before Sam's past comes knocking in the form of an FBI agent looking for missing bitcoins.
"This movie stands at a unique intersection of the entertainment landscape, having been shot on 35mm film while its release model ushers in the age of blockchain distribution," Culver adds.
Charleene Closshey, star and producer of the film, notes that she and the female-led producing team recognized the opportunities around the title the moment they read the script.