The five Oscar Animated Feature nominees shared stories about making their films at the Academy's Oscar Week event on Saturday March 26 at the Academy HQ in Beverly Hills.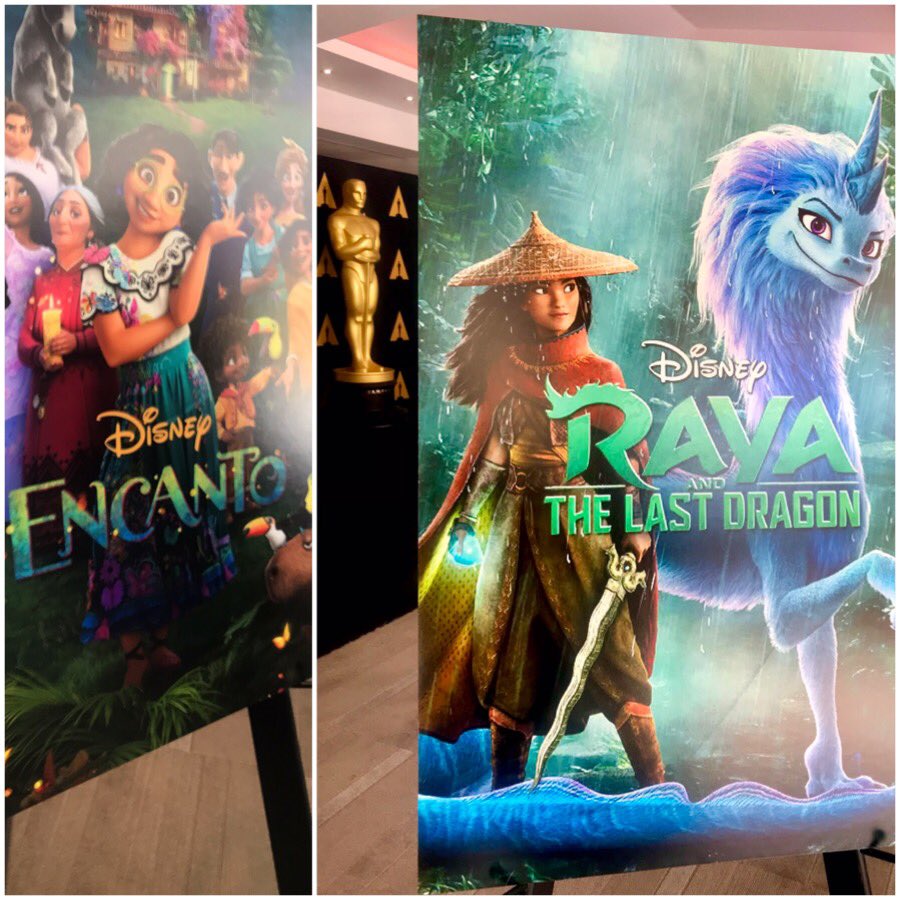 The directors, producers, and filmmaker discussed development, casting, animation, and making their films during Covid, which many of them had to do.
Highlights from the discussion:
Encanto (Disney Animation)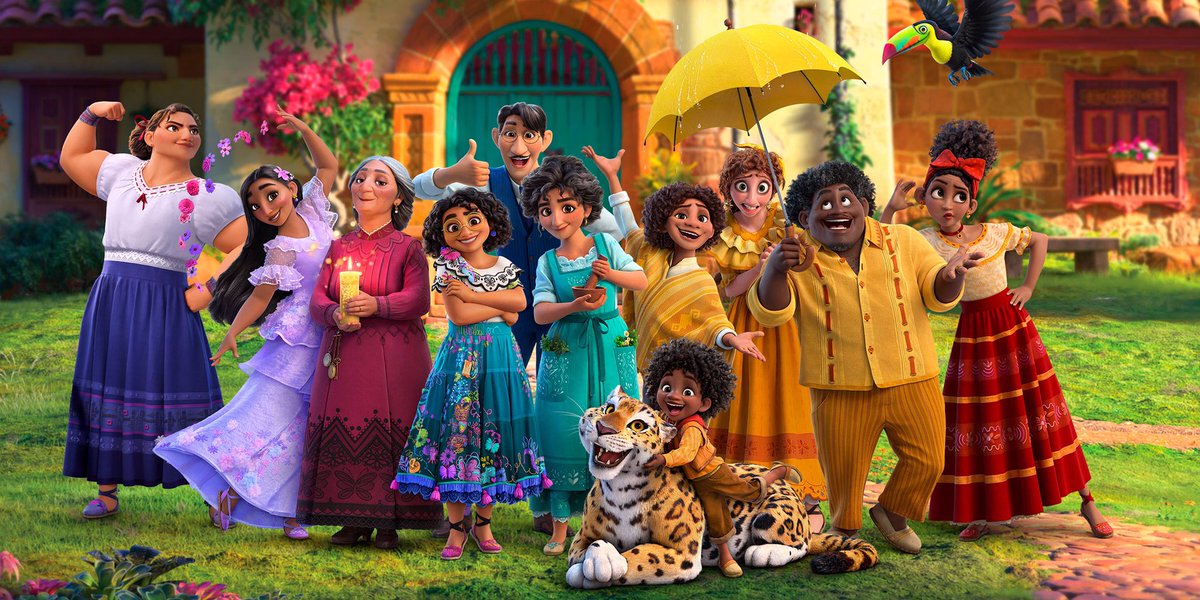 Encanto story is about big dysfunctional family, reflecting the filmmakers experiences with their families. The filmmakers wanted a large cast family: 12 family members. All 12 had to have different characters arcs, reactions, design, and hair.  
This was a challenge, because most animated films have a few 3-5 main characters, to make it easier on the character design and animation work. Filmmakers said that they had wanted to give Moana a big family – she originally had 8 brothers in early versions of the story. But since she leaves them on island early on, they were cut.
Everyone should find something relatable in story; Colombians will find extra for them – from costumes to dancing styles. The Encanto Story Trust included Disney animators and execs from Colombia and Latin cultures to help give input on the film.
The film was made via Zooms during pandemic shutdown. The premiere was first time cast met in person.
Luca (Disney Pixar)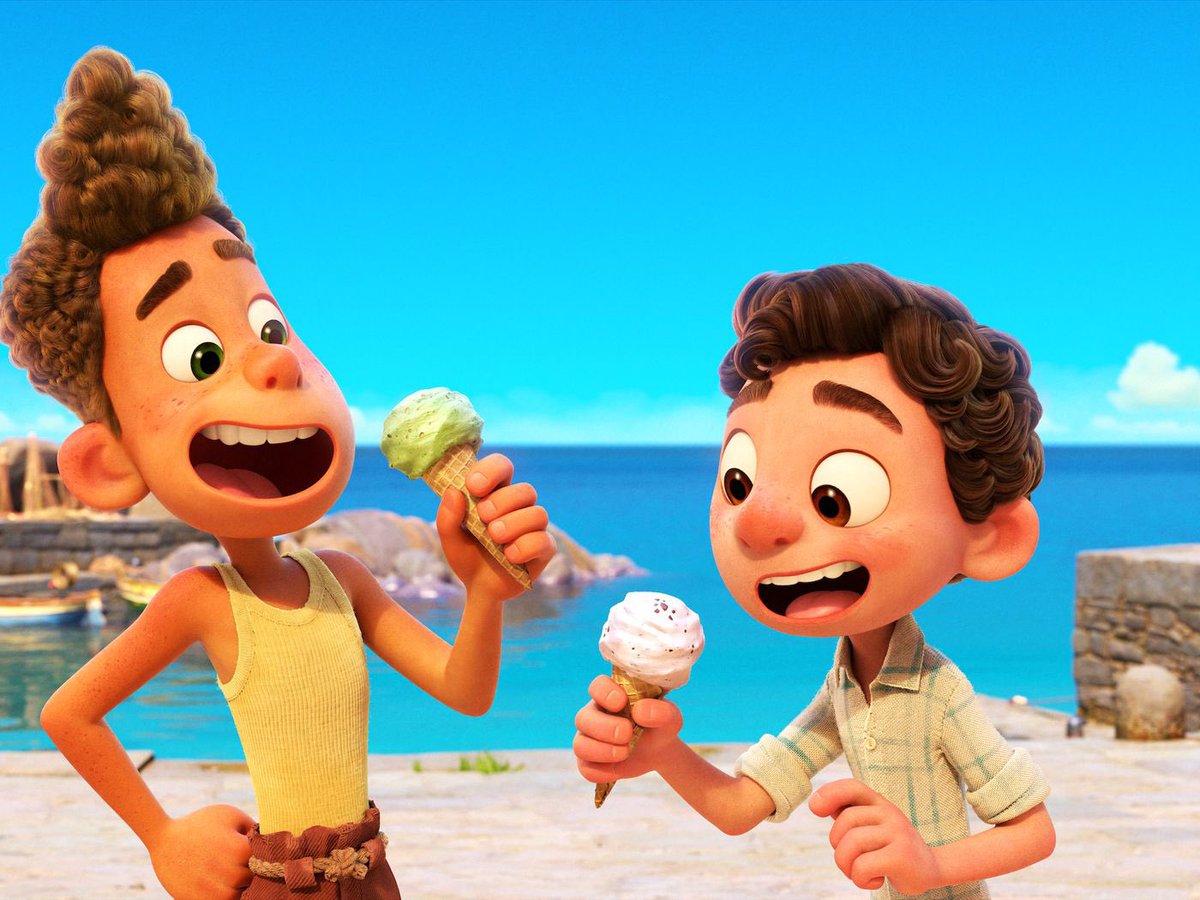 Luca is Love letter to Italy, based in the directors childhood memories of growing up in Italy, and making a best friend.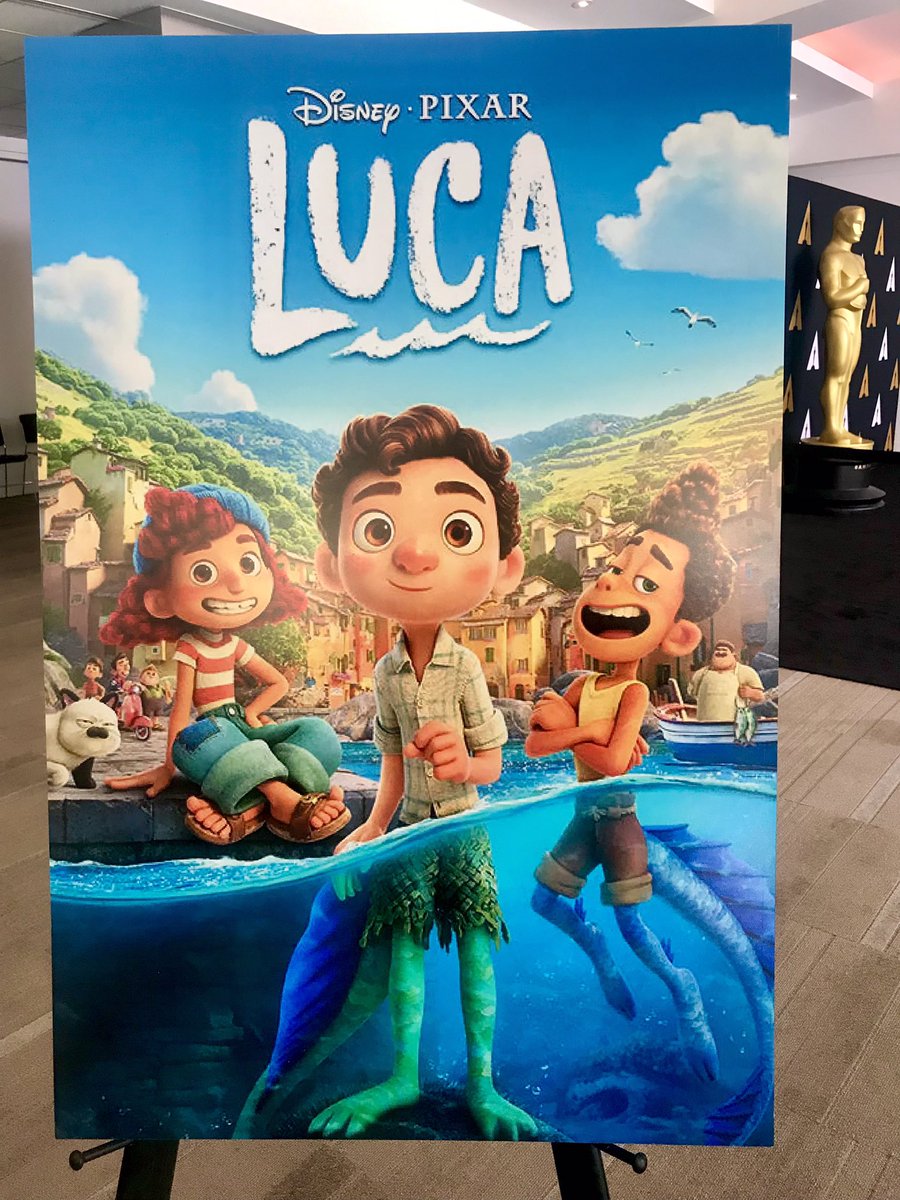 Visually, filmmakers wanted you to feel like you have fallen "into a postcard" of Italy, from a kids viewpoint. Colors and design are vibrant, simple, playful, with a handmade feel.
Luca is designed more round w rosy cheeks; his more human-savvy friend Alberto has more angles.
Mitchells vs. the Machines (Sony Pictures Animation for Netflix)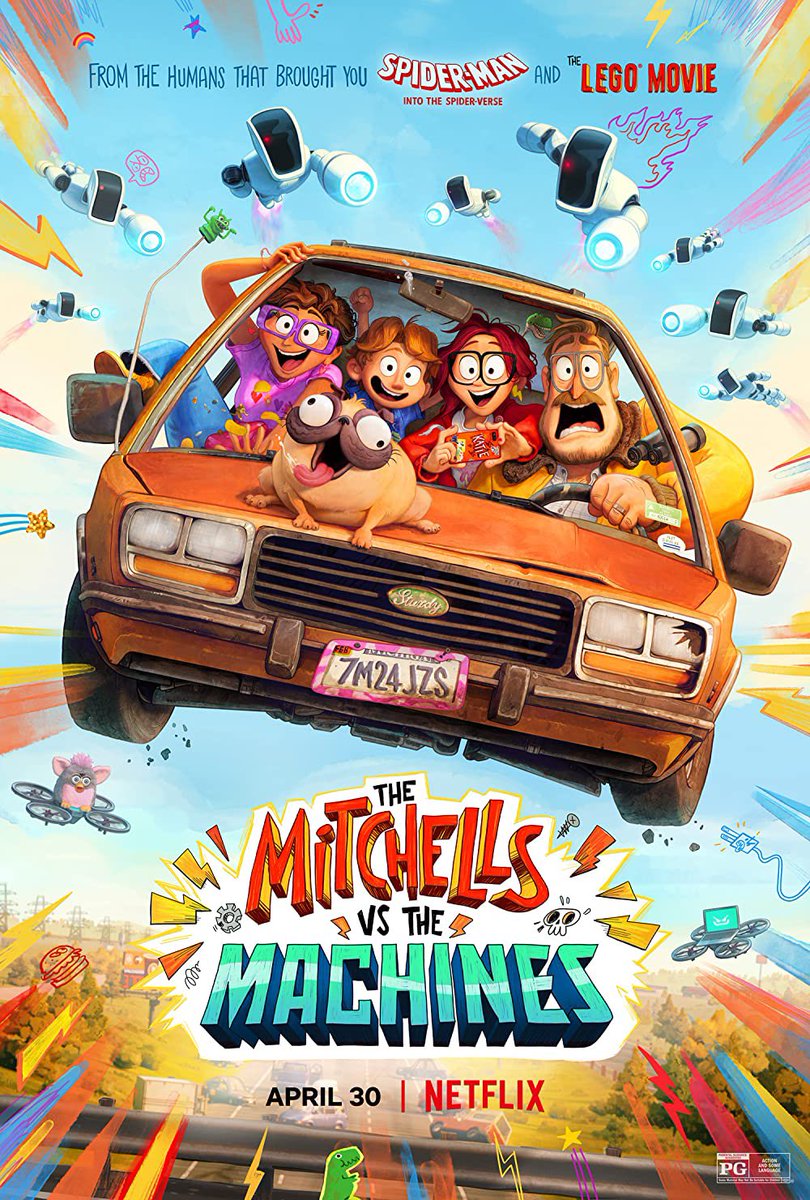 Mitchells used a lot of the same animation crew as Sony Animation's Into the Spider-Verse, so they were used to breaking traditional rules of animation. Mitchells uses a mix of 2D and 3D. Just like Spider-Verse brought a comic book to life, Mitchells brings Katie's art scribbles to life.
The film stars Katie, an art student, instantly relatable for the animation teams working on the film. They were able to add details about art, and animate Katie's dream ideas as drawn-over animations in a frenetic teen style, because that was them in school.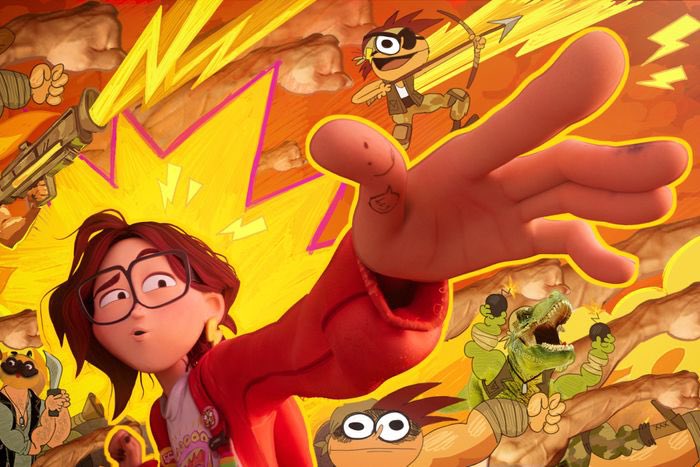 "The more specific we got, the more universal," filmmakers said.
Katie's relationship to her father is the key to the story, filmmakers said, and reflects the writer's relationship with his father.
"This film is the most expensive therapy," joked Phil Lord, Director.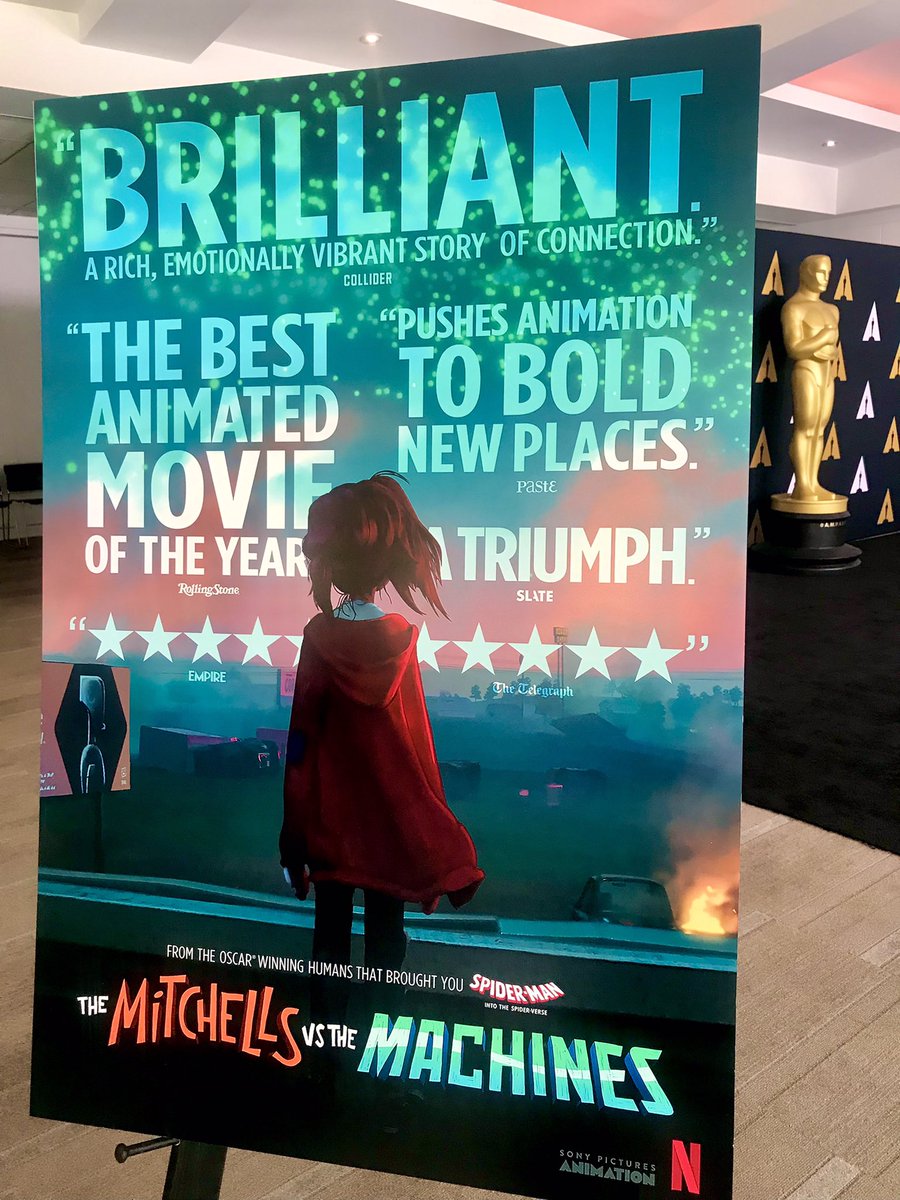 Raya and the Last Dragon (Disney Animation)
Raya's directors and writers have diverse backgrounds in live-action, animation, action, playwright, romcom, who brought their talents to collaborate together around Raya's core theme: Trust.
Raya is the first Disney Animation film in its 50 year history starring a SE Asian lead. The filmmakers wanted to make sure they accurately portrayed themes, character design, and settings for the film.
Raya takes place in a fictional land Kumandra, which is inspired by a mix SE Asia cultures, landscapes and architecture. The film's crew is mostly from SE Asia. Disney Animation created a Story Trust of SE Asians to frequently consult with about the film, from day one.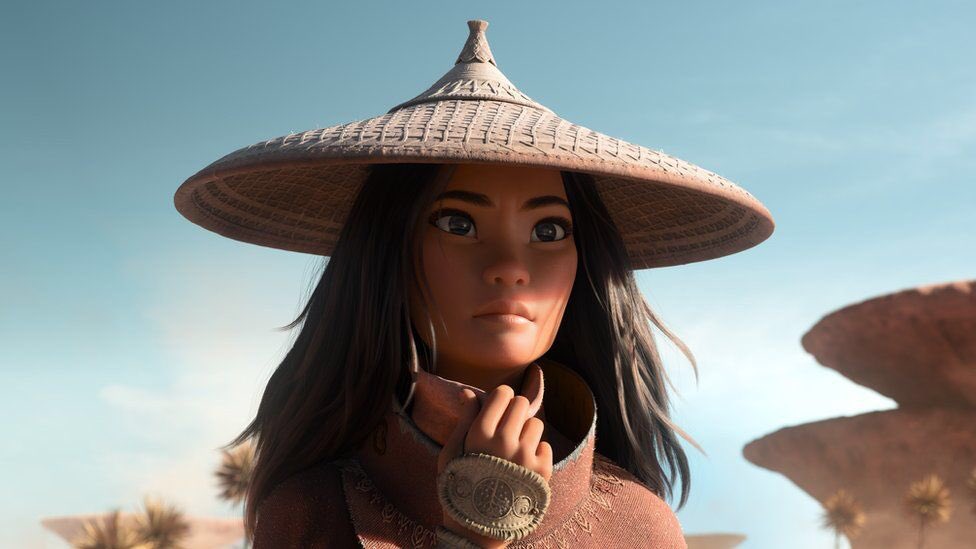 Raya voice cast "brought it to life in a way that none of us could," filmmakers said. Awkwafina improved many of her lines (a lot of it not appropriate for kids!). Kellie Marie Tran ad-libbed some powerful lines that made it into the story. She asked "Can I try something here?" before ad-libbing one of Raya's monologues.
Actors had to record their voices at home on their own, with recording equipment that was sent by production. The team used Zoom-like video platform to communicate on the film. 
Flee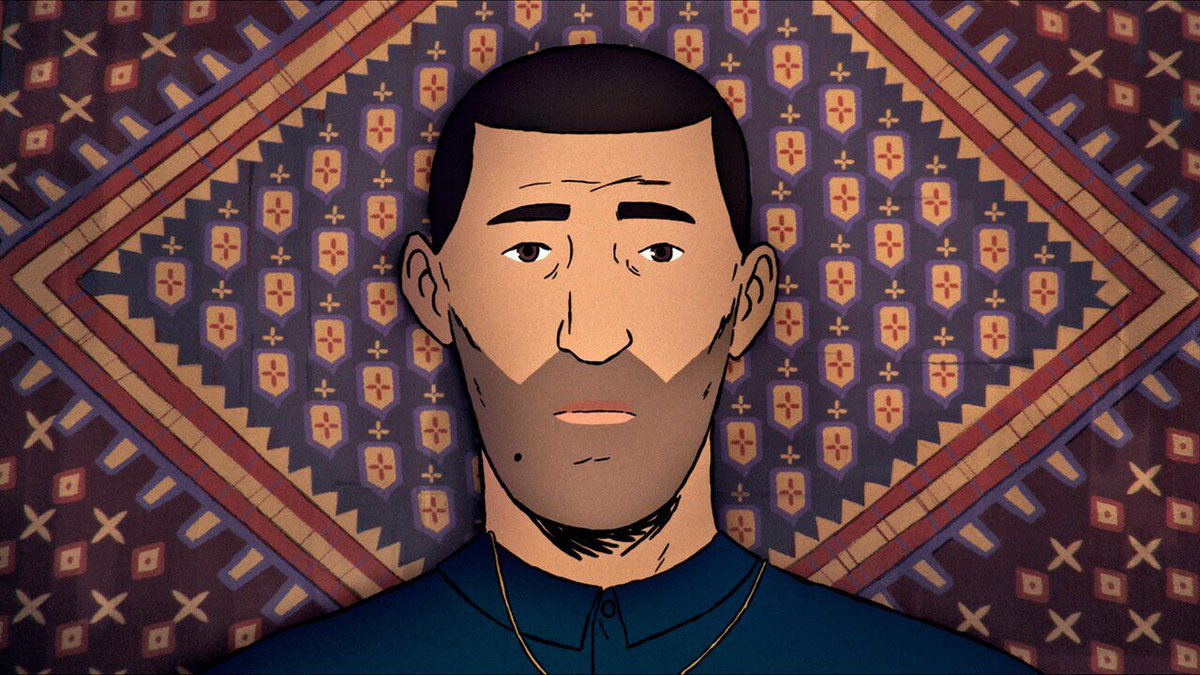 Flee masterfully uses two styles of animation to help tell the documentary life story of a gay refugee Amin, rom  Afghanistan who flees to Russia, and then eventually to Denmark. It's based on the narration of a real life refugee's story, whom the director wanted to share the story of via this film.
Flee is nominated for three Oscars, probably a record for an animated film: Animated Feature, Documentary Feature, and International Feature.
A simple line animation is used for most of the film, to make the difficult subject easier to watch, and because there is no actual documentary footage. Animation is also used to hide the identity of the main character, who is now a professional business person, and does not necessarily want everyone to know his history.
When the lead character has scary refugee flashbacks of being hunted down in the woods, or hiding in the bowels of a refugee boat, the animation changes to a scary block black and white images.
The filmmakers said they wanted to show Amin as not a faceless "refugee", but as a relatable person w hopes, crushes, fave 80s music.
Also, Amin always has to hide his identity, which is a universal relatable theme. He has to hide his sexuality as a gay teen in homophobic Afghanistan, and his refugee identity as a successful businessman in Denmark.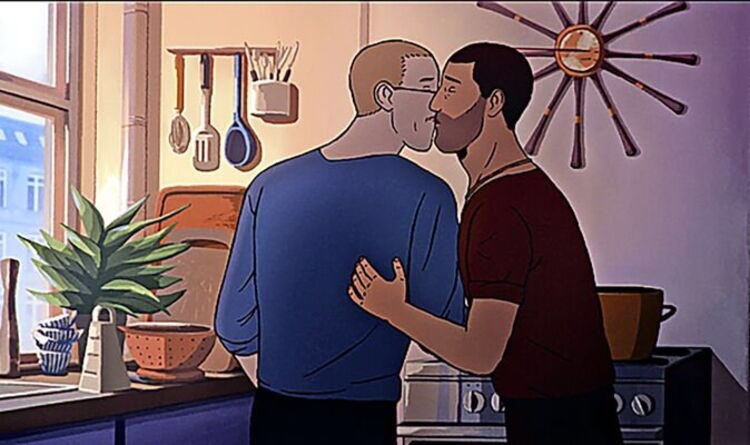 Flee is even more relevant now amidst Russia's war on Ukraine, which has resulted in estimated 10 million Ukrainian refugees fleeing their homes, and 3 million refugees leaving the country.
"ALL refugees are our friends and neighbors," whether from Ukraine, Afghanistan, wherever, filmmakers said.