Congrats to digital related winners at the Oscars! Here's our recap of digital at the Oscars, Oscars on digital and social media, and social-buzz Oscar parties:

OSCAR WINNERS
– Animated Feature: Spider-Man: Into the Spider-Verse. This fan favorite film used several innovative techniques combining digital CGI with some hand-drawn elements to create its unique comic-book come-to-life look. Kudos to Sony Imageworks teams of more than 100 animators on the film.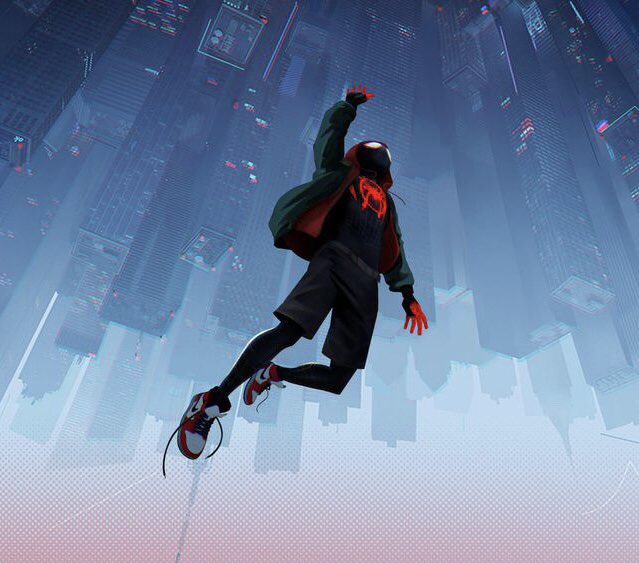 – Animated Short: Bao, by Pixar. Bao started out as drawings in a sketchbook for the Pixar animator Domee Shi. She showed her drawings around Pixar HQ, they got noticed, and then she was asked to direct a short, the first female director of a Pixar short. In her acceptance speech, she gave words of inspiration and encouraging to other women. "To all of the nerdy girls to there who hide behind your sketchbooks, don't be afraid to tell your stories to the world," Shi said.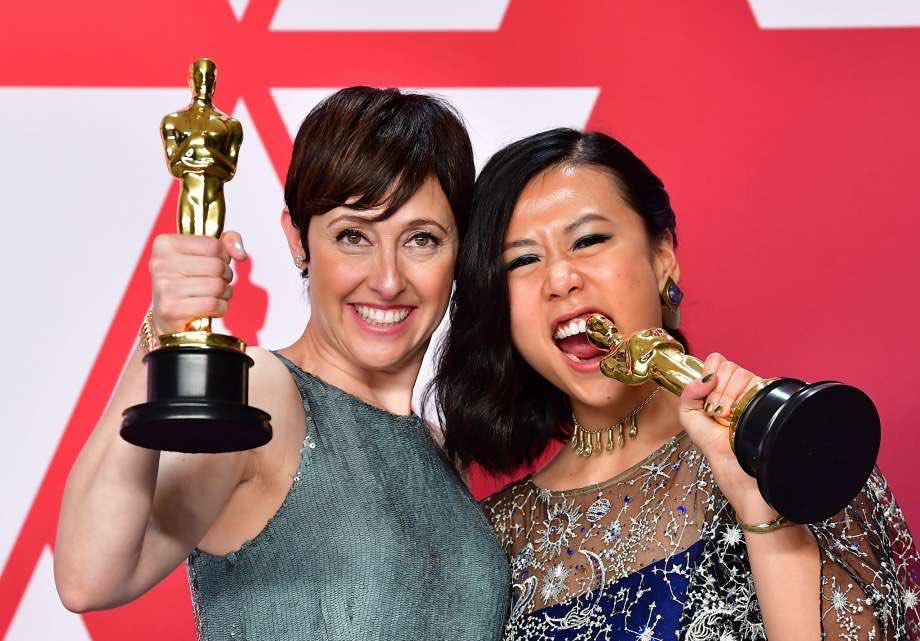 – Visual Effects: First Man. Surprising, because Avengers: Infinity War looks great, won the Visual Effects Society Awards top honor, and its nearly 3,000 effects shots comprise 96 percent of the film.
– Sound Editing and Sound Mixing: Bohemian Rhapsody, which also won awards at the Motion Picture Sound Editors awards.
– Short: Skin, a local success story. Skin won top awards at the LA-based HollyShorts Film Festival in Hollywood, which was recently certified as an Oscar-contender festival. Since it was at HollyShorts, it could be submitted to Oscars – and won! We attended the Cinemoi Oscars Viewing Party with some of the cast and crew, who jumped to their feet with loud cheers when they saw the Skin directors win.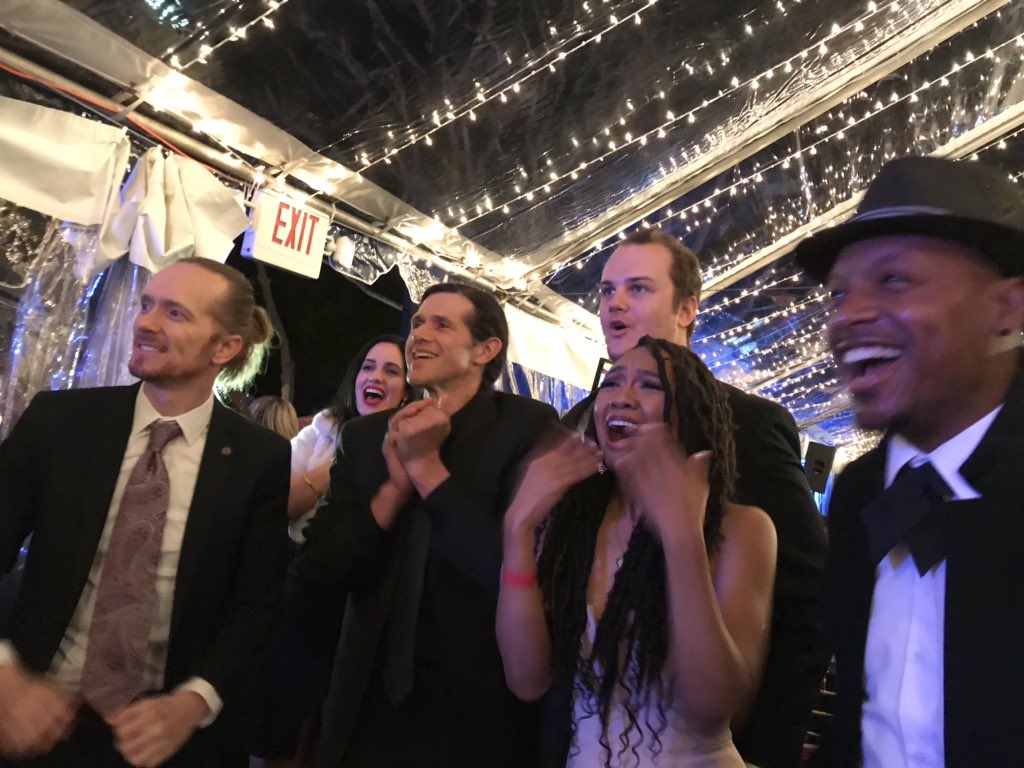 OSCARS ONLINE
The Oscars increased its digital presence this year with several new additions, including livestreaming, game, and more.
Livestreaming: For the first time, you could watch the Oscars on the ABC.com website or on the ABC app. Previously, you could only watch it via live TV; only the red carpet was online.
Game: The Oscars launched a winner-prediction and trivia game so you could play along while watching the Oscars. Users downloaded the app, created an account, and selected their predictions for Oscar winners before the start of the show. Each correct win entered users into a $50,000 grand prize. To keep engagement during the show, the game asked trivia questions related to the nominees. The game was available at Oscars.com/game, sponsored by Verizon. The game was a little slow to respond when we tried it, which could be due to increased concurrent users during the awards, or slow cell reception at our viewing location.
On social media, Lady Gaga ruled victorious as the most tweeted-about topic. Lady Gaga's winning the Oscar for "Shallow" from A Star is Born, her acceptance speech, and her intimate performance of Shallow with Bradley Cooper all dominated social media conversation. Her longtime friends praises her heartfelt acceptance speech, and casual viewers speculated about a spark between her and Bradley during their performance (they are actors people!), resulting in much Twitter chatter. Plus, Lady Gaga is among the #6 most followed on Twitter, with 78M followers, instantly driving much of the Twitter conversation.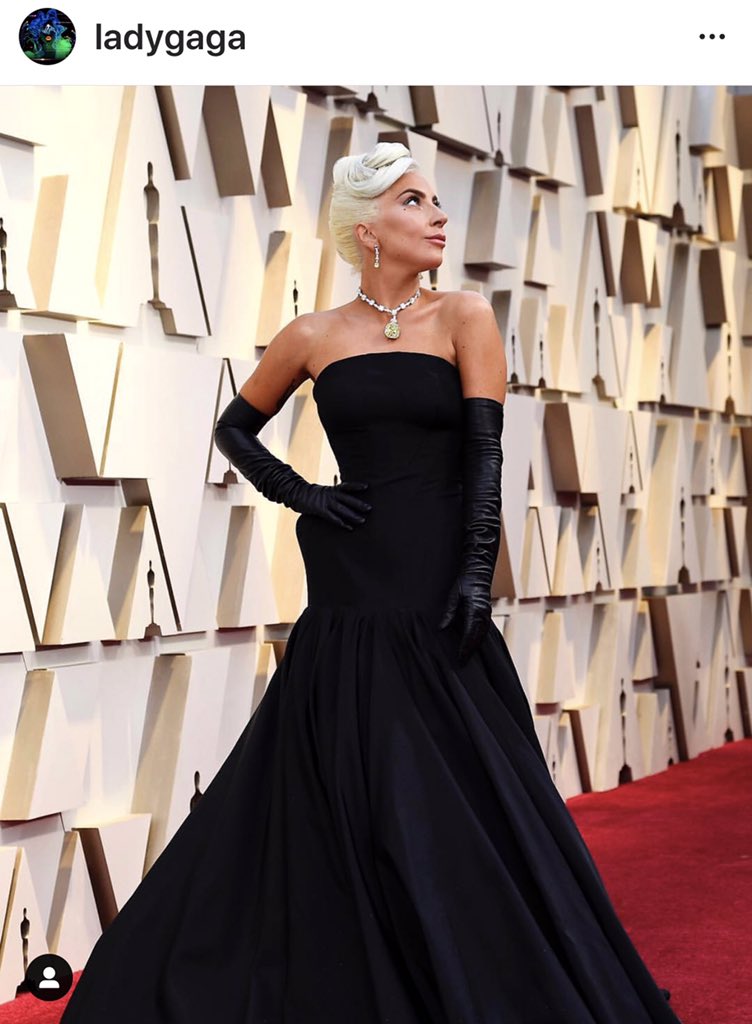 Twitter conversation also exploded around the controversial Green Book win of Best Picture, and praise for Bohemian Rhapsody's wins including Rami Malik, Best Actor.
The Green Book marquee now appears in the Hall of Best Pictures at the Hollywood and Highland center, overlooking the hallway to the Dolby Theaters where the Oscars took place the day before.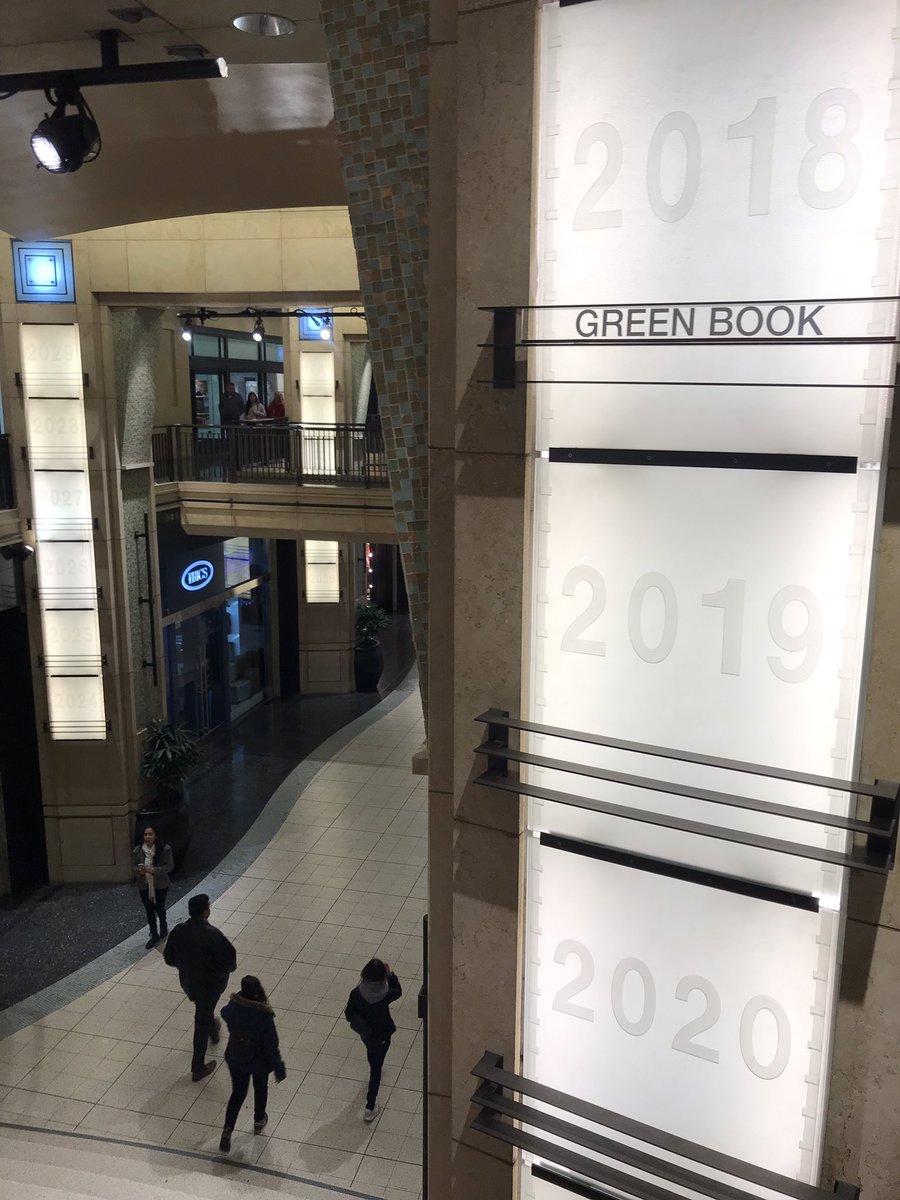 PARTIES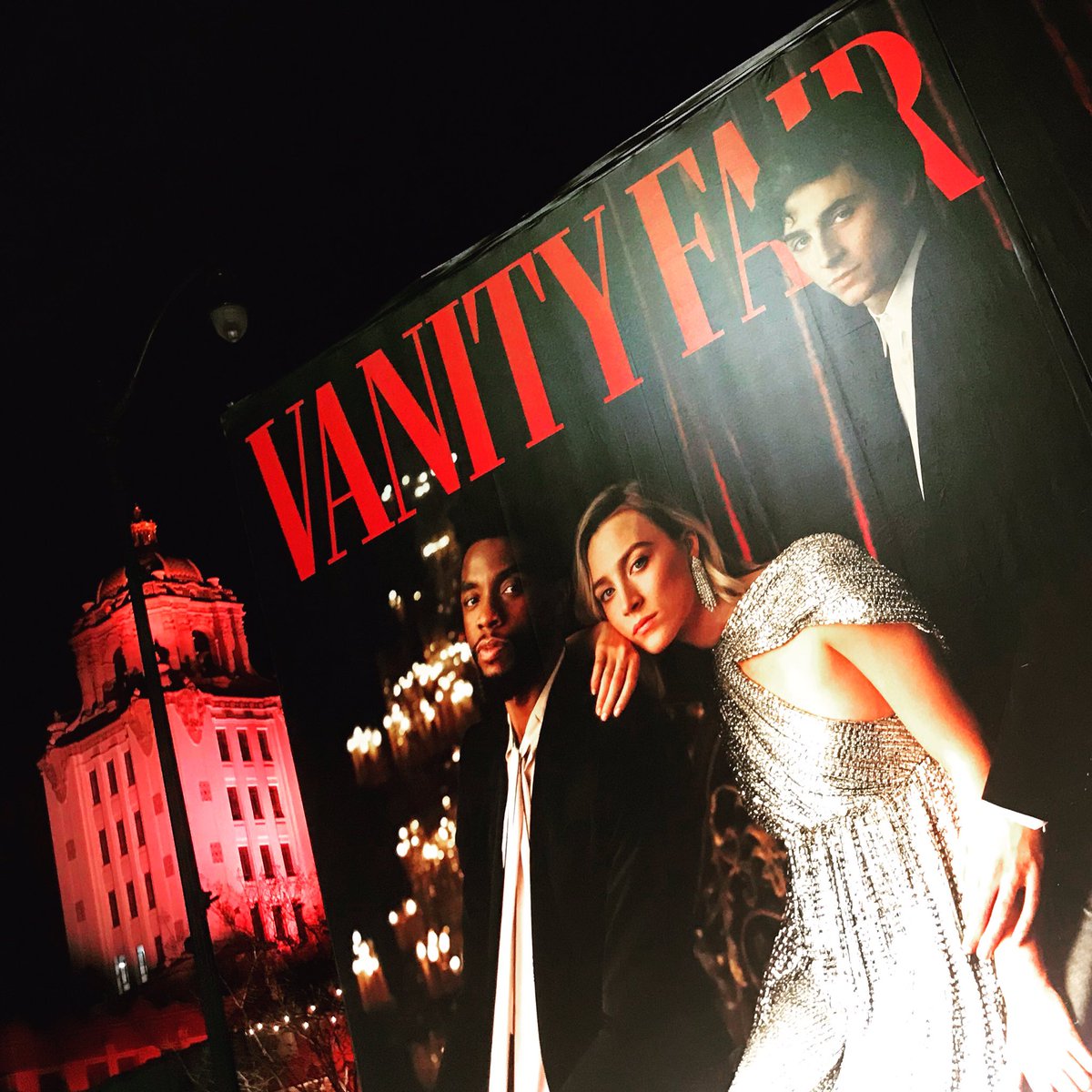 Several viewing parties and after-parties created online social media buzz thanks to Oscar winners, nominees, celebrities, and influencers attending.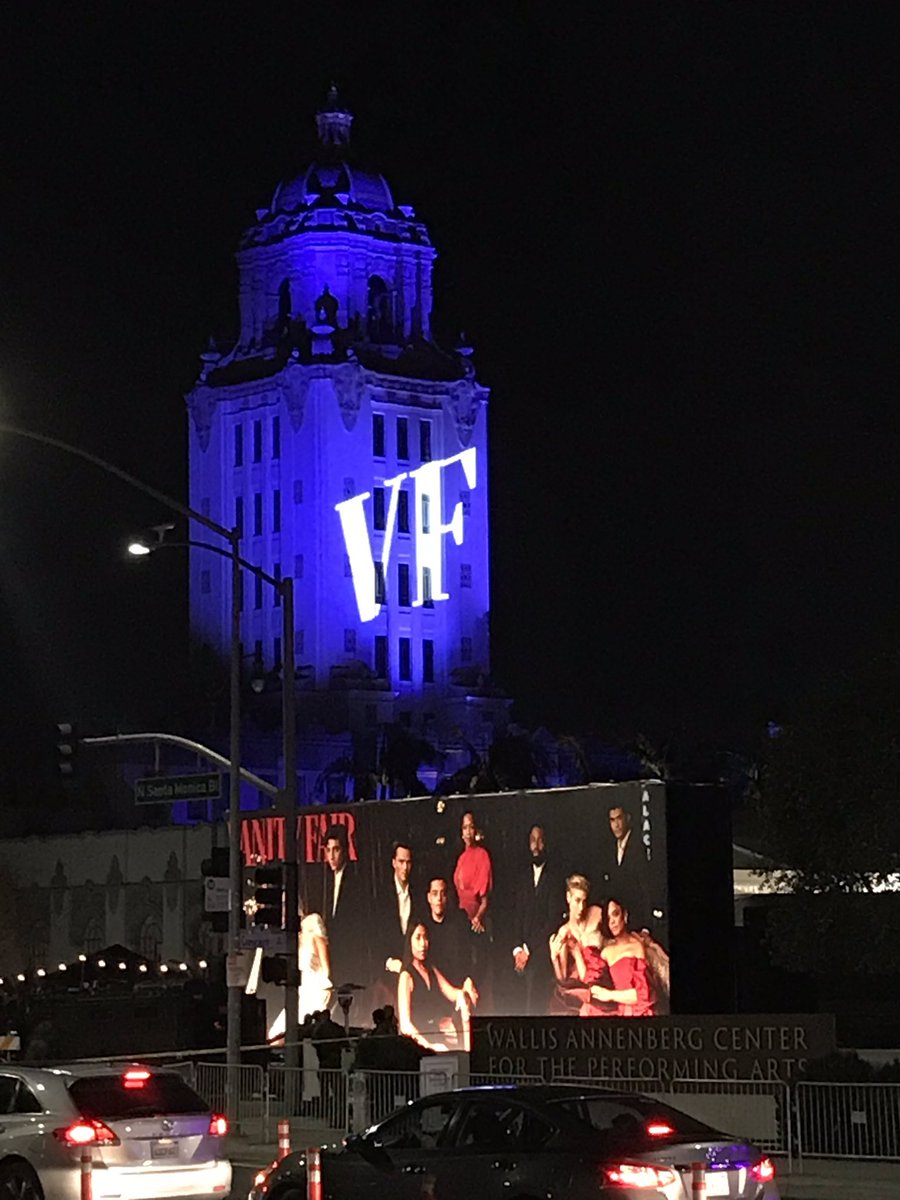 Celebrities arrived in a continuous stream at the Vanity Fair party, which took over the Wallis Annenberg Performing Arts Center, with projections on the Beverly Hills Police Department tower, and a huge mural of the Oscar edition Vanity Fair cover.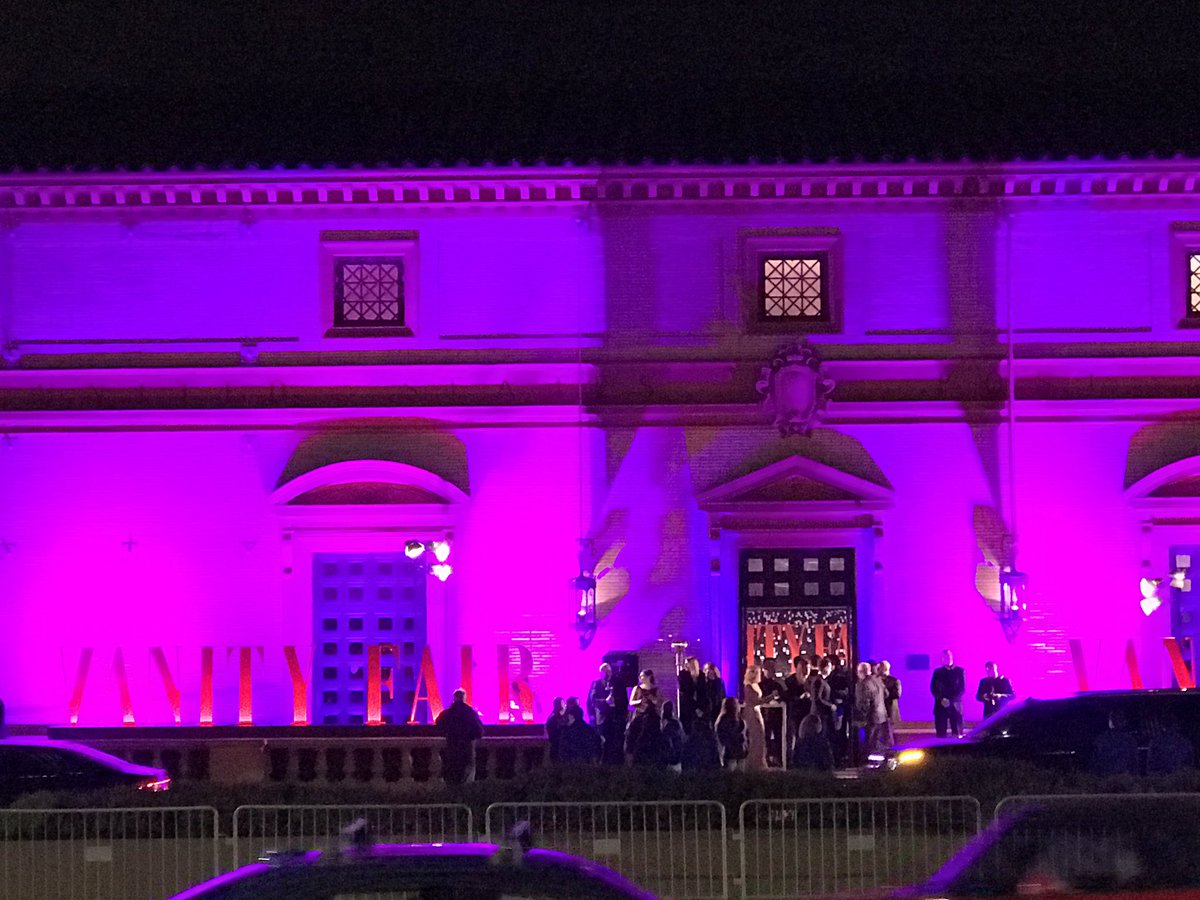 We attended the Cinemoi Viewing Party with Bionic Buzz at the Warner Brothers Estate in Beverly Hills, which rolled out the red carpet to local influencers, filmmakers, and musicians. The event benefitted Children Uniting Nations. See Bionic Buzz red carpet arrivals.