The Officially Outloud: Raising Voices concert series features LGBTQIA+ artists and allies performing on the field of LA Coliseum on June 4-6 during Pride Month.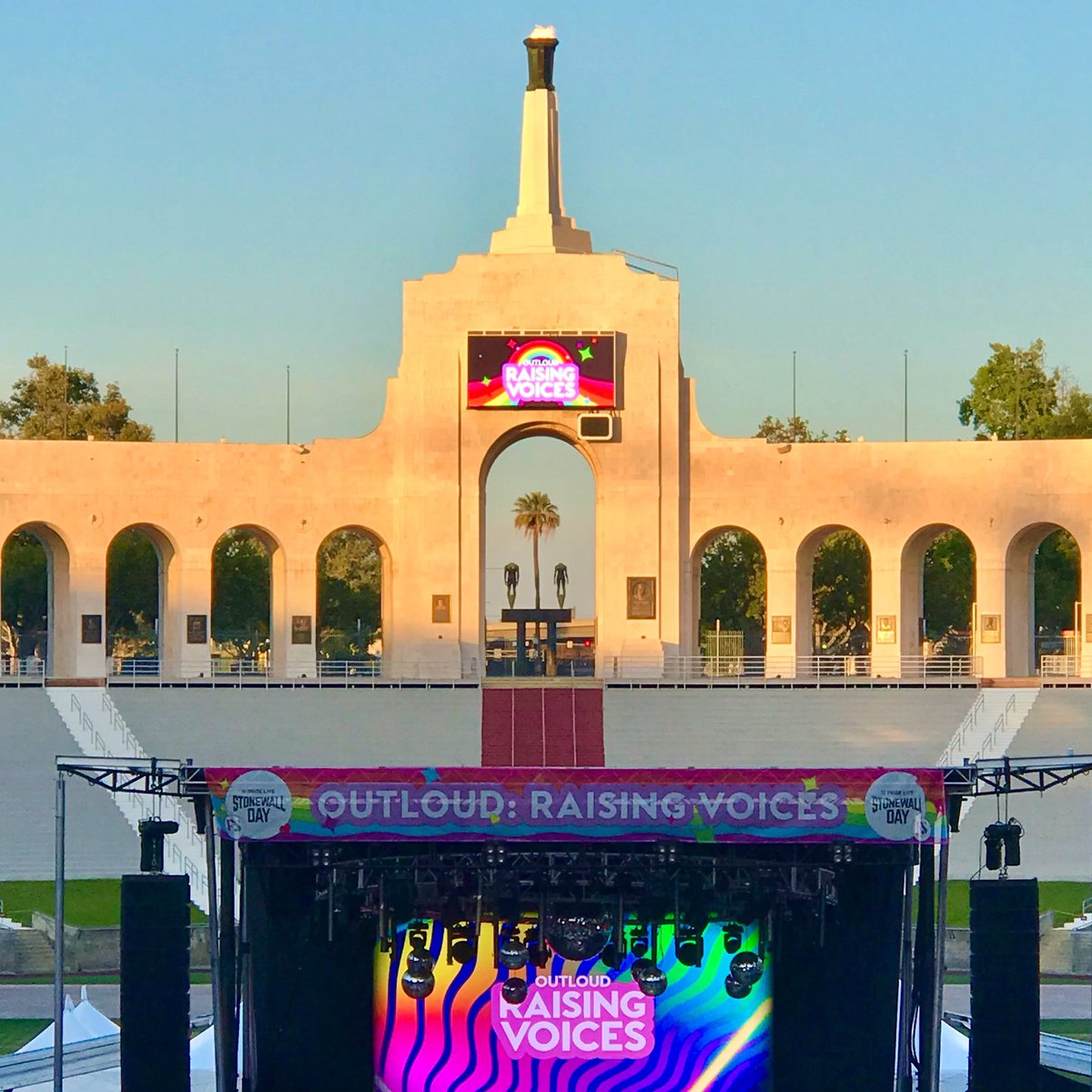 It's one of the first public ticketed concerts as LA starts to reopen. Attendees could watch in separate lounge areas on the Coliseum field, or in the stands.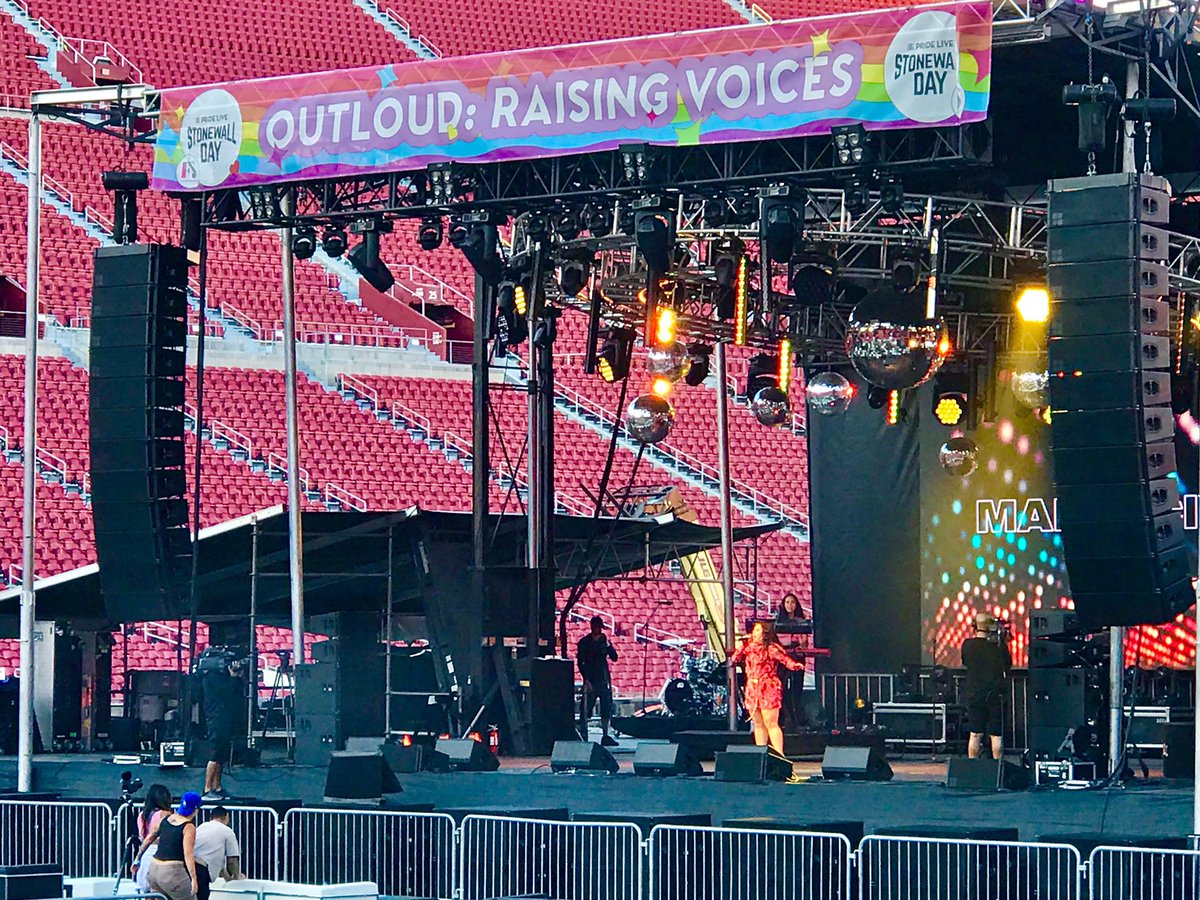 You can also watch the concert livestreamed on Twitch with 15,000-20,000 viewers via twitch.com/officiallyouloud
Mykki Blanco got the audience dancing on the field for his set.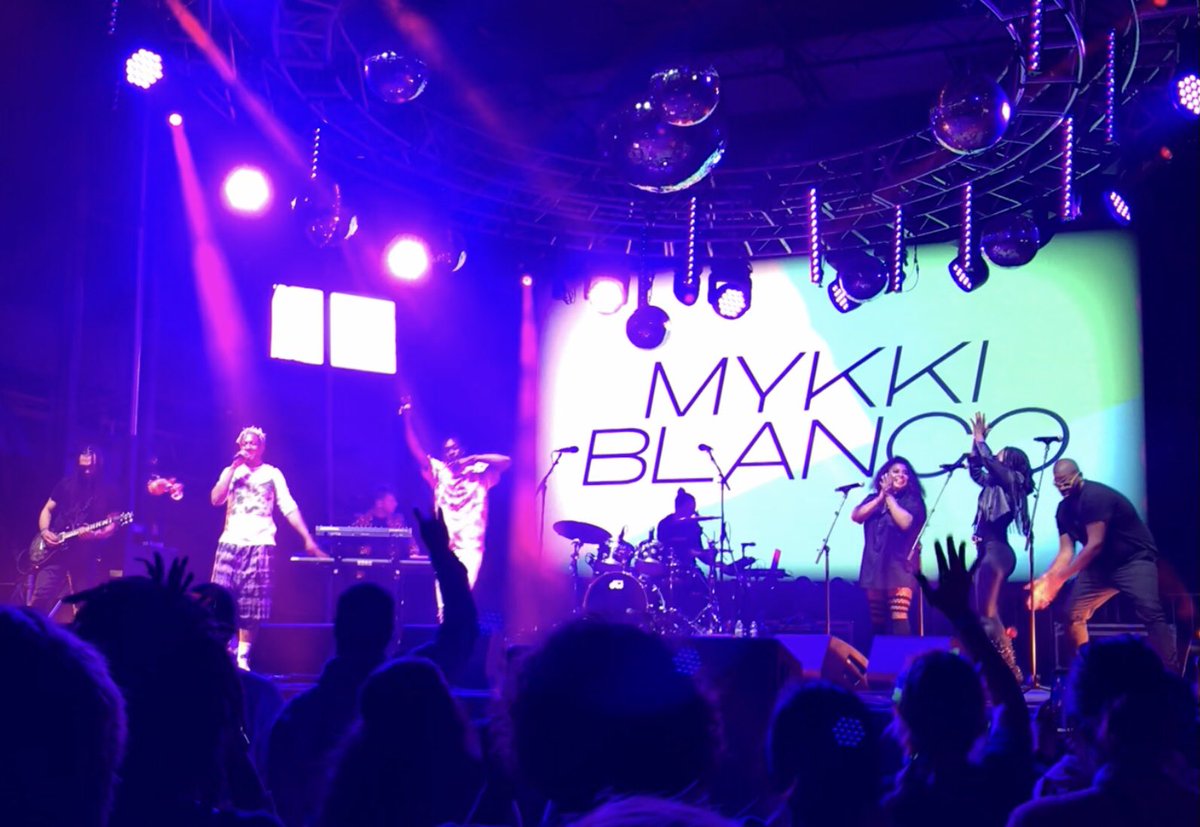 Officially Outloud Raising Voices celebrates Stonewall Day, honoring the Stonewall uprising in New York, a landmark event in the pro-LGBTQ movement in the United States.
We attended the Saturday lineup including artists Hayley Kiyoki, Brooke Eden, Madame Gandhi, La Doña, Crush Club, Kaleena Zanders, Georgel, Malia Civetz, Bronze Avery, Gatsby Live – Emma Hunton, Mykki Blanco, and Corbin Bleu. 
Haley Kiyoki walked the red carpet, and later performed on stage.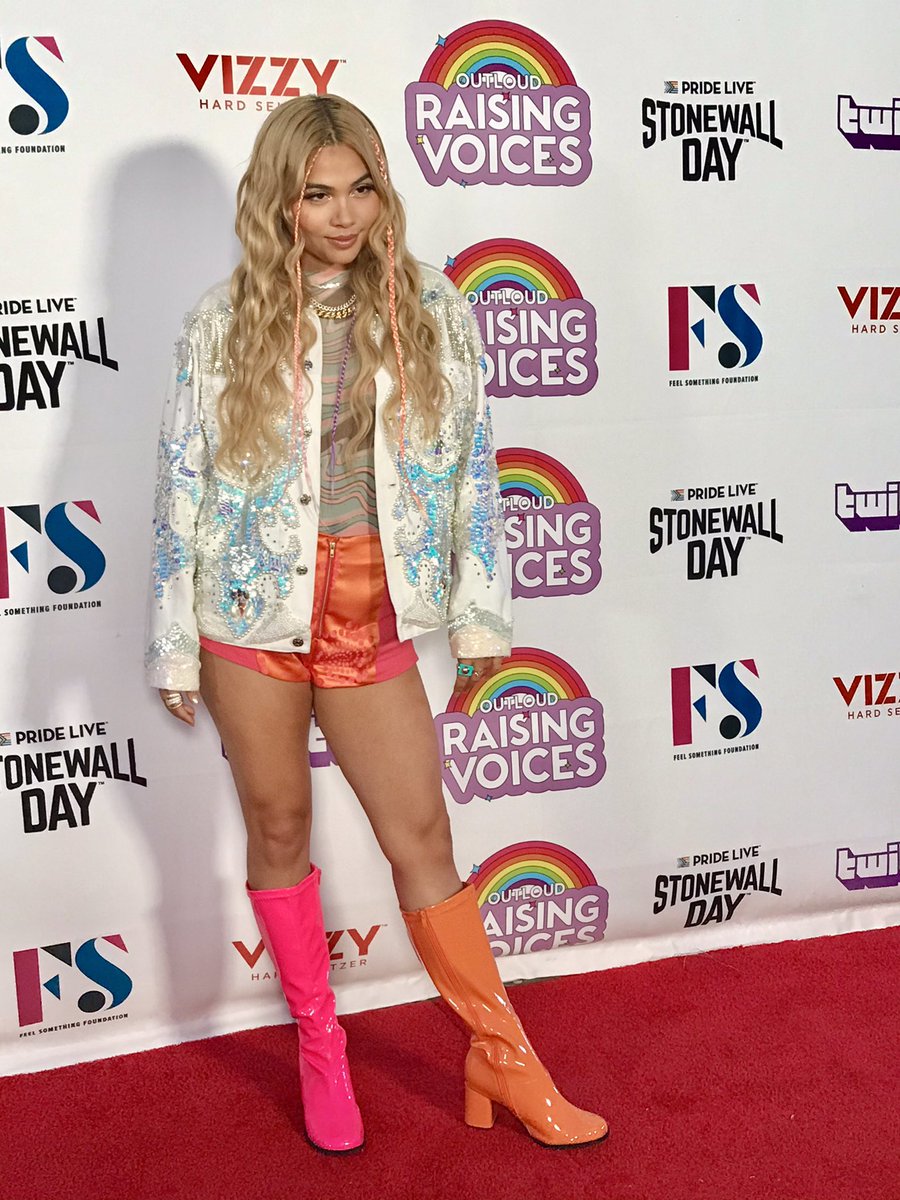 Haley and other artists repeatedly said it was important for them as LGBTQ performers to be vocal as LGBTQ artists and perform, especially since there are so few openly LGBTQ artists in the mainstream.
Host Ryan Mitchell of Channel Q interviewed Haley and other artists on the Vizzy Hard Seltzer lounge. Ryan has previously spoken on our annual LGBTQ Content Creators panel.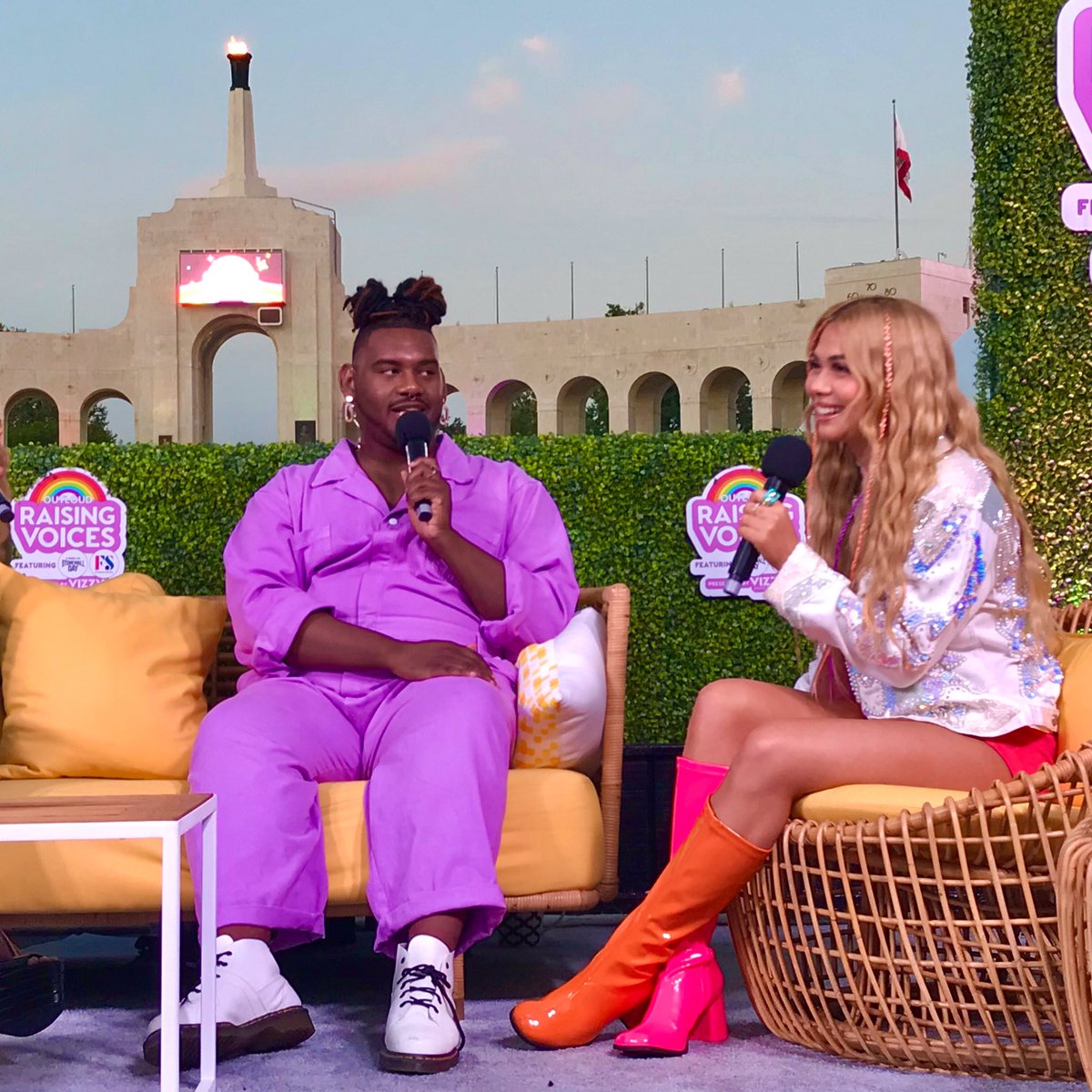 Revry founder Damian Pellicione also spoke on the Vizzy Lounge, appearing with AAPI artist Sir Chris Saint, to promote Revry's House of Pride presented by McDonald's show livestreaming for free on Revry.tv on June 4.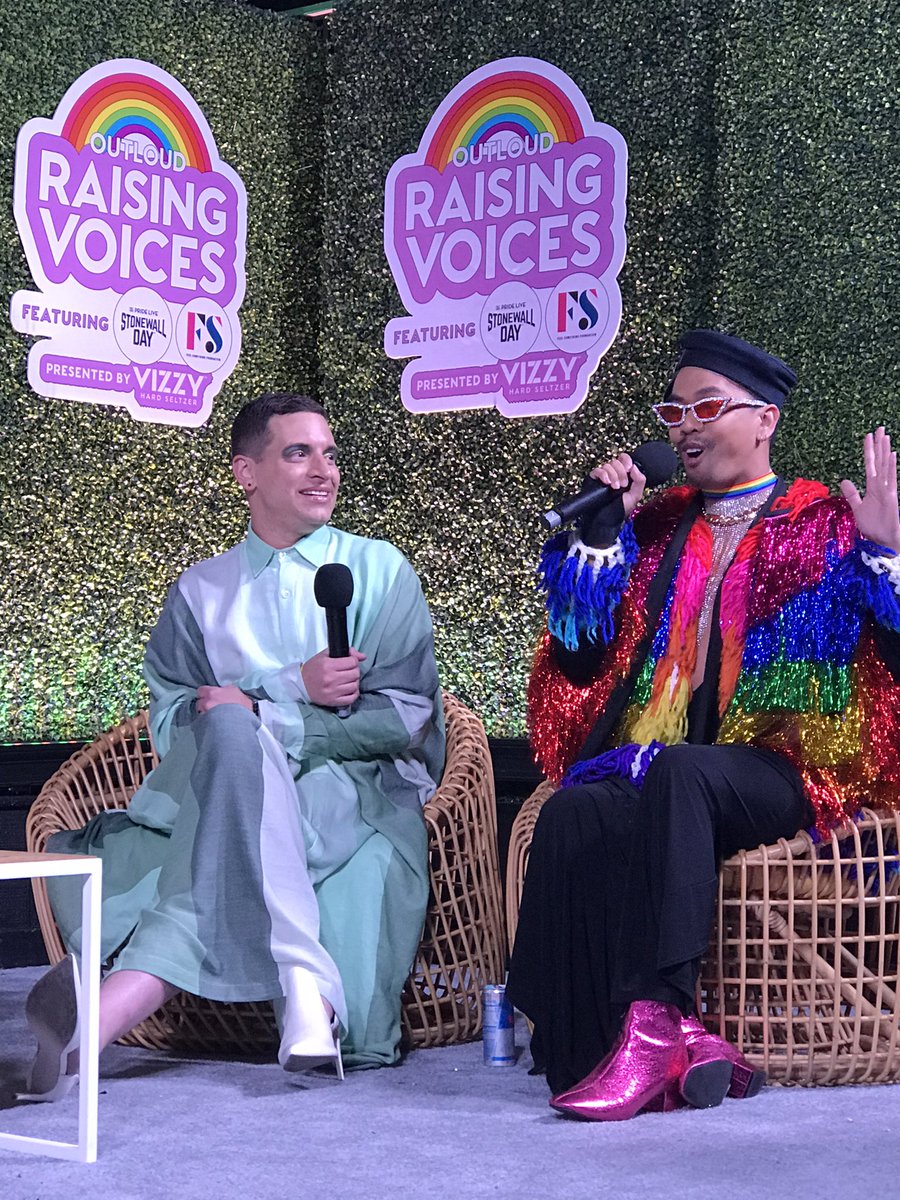 Damian has spoken on several of our LGBTQ Content panels. Revry is often called a Netflix for LGBTQIA+ content, streaming only LGBTQ shows.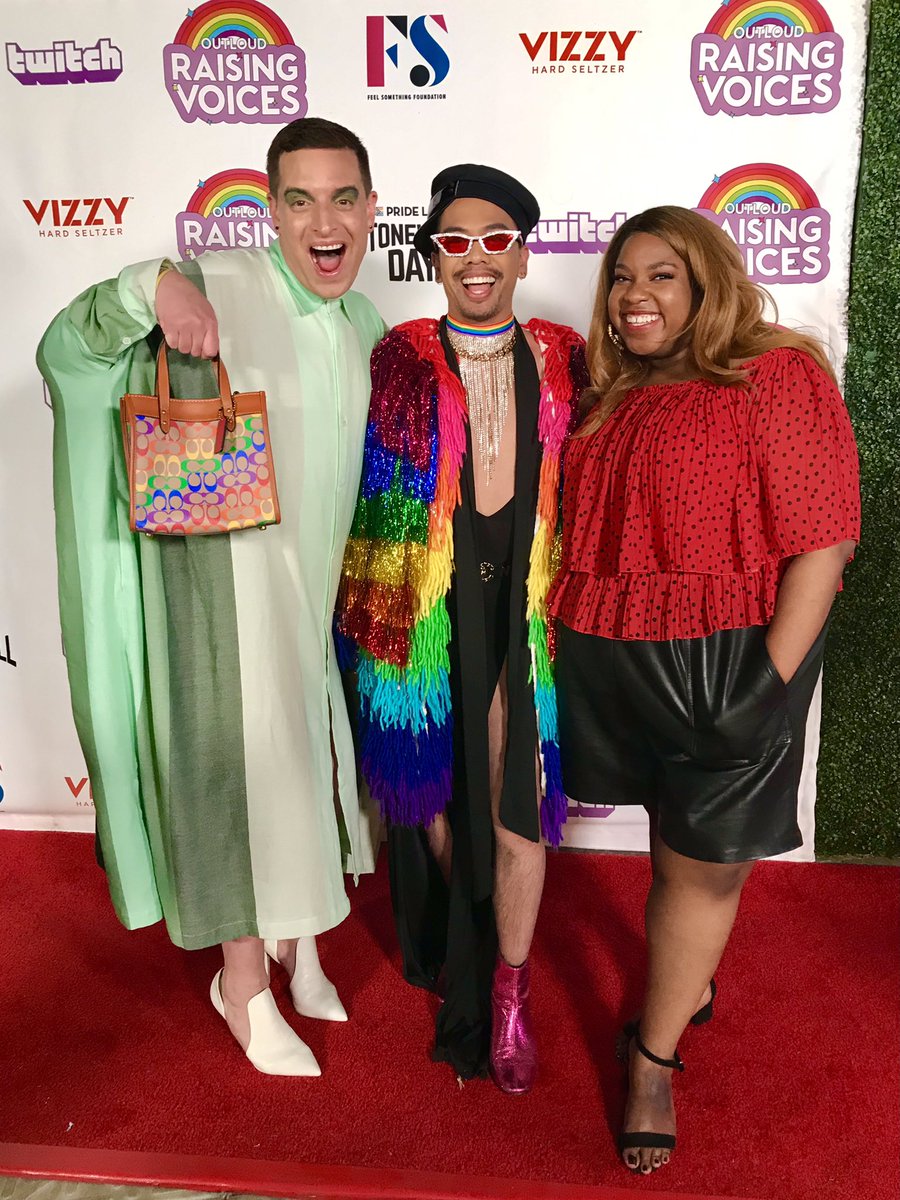 Damian also announced that he is non-binary, and probably one of the only openly non-binary tech founders.
You can get tickets to the concert at weareoutloud.com