House of Peacock promotes Bel Air among five of its shows with themed freebies and photo-opps at a pop-up at the Grove thru May 30.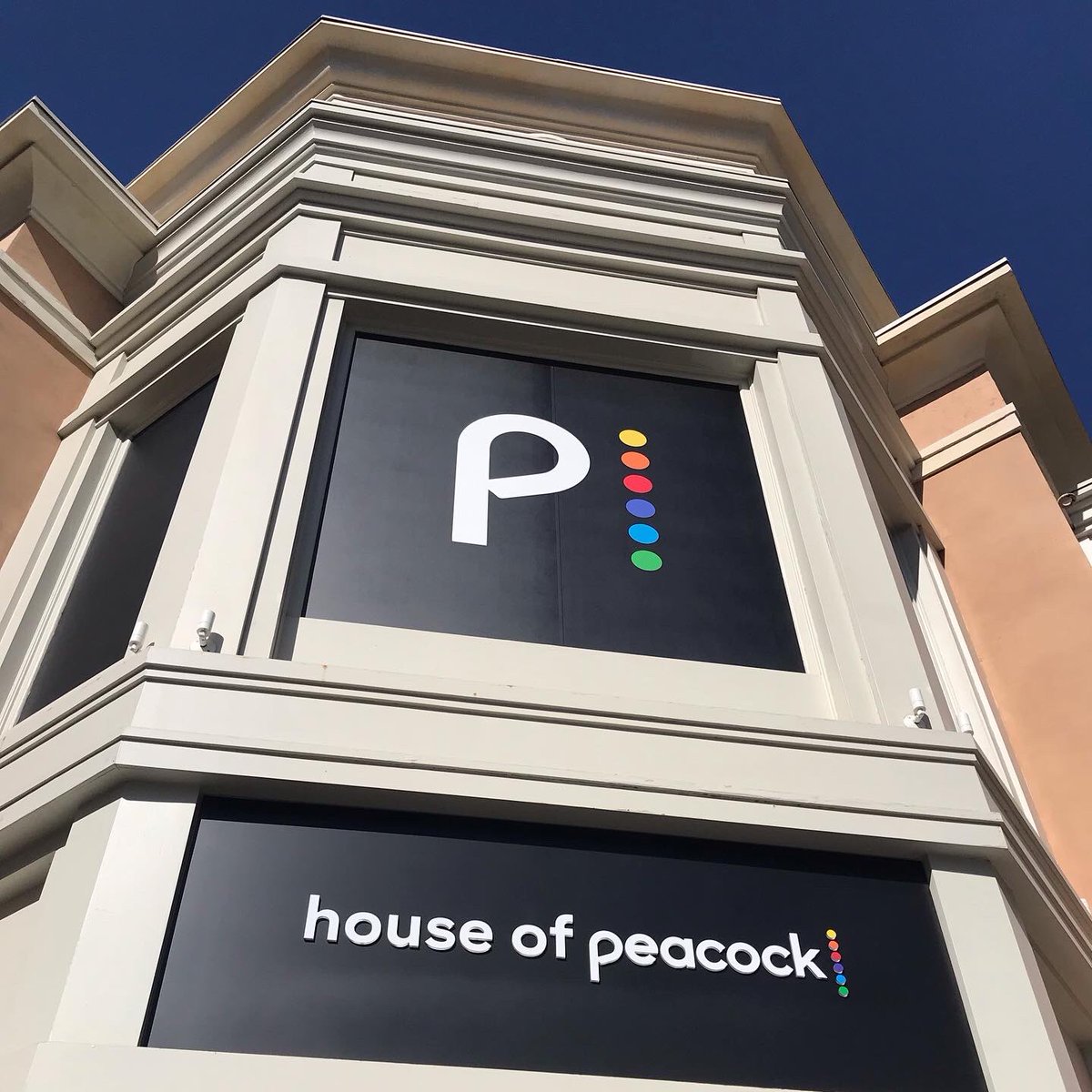 Apple is promoting its shows during FYC season, when Television Academy voters can start viewing shows for voting for the Emmys later this fall. Pre-pandemic, FYC events had typically been for industry only. However now, streamers are creating events open to the public to also promote their shows to mainstream public.
Freebie: The only freebie is a custom fanny black. Select from black or gray, and add custom 10-character letters in several colors. It takes one to several hours to pick up your fanny pack, so good idea to stop in here first on your Grove visit. Also helps to order it earlier in the day before crowds back up, or you may have to pick it up next day.
Photo Opps: You can take pics with the displays. There's also a video photo opps at the Girls5eva booth.
Bel Air features a jersey and shoes, basketball hoop (sadly no basketball for photo opp).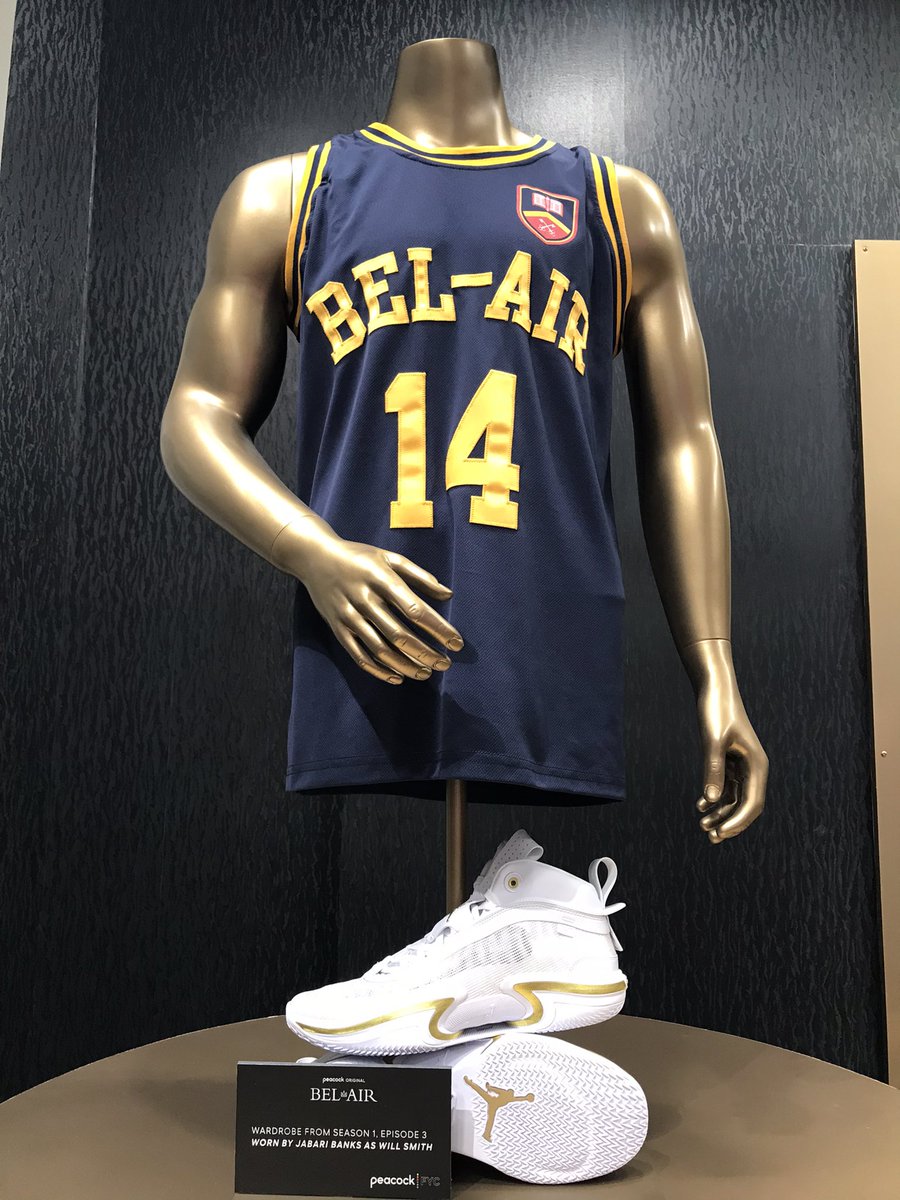 Angelyne wears pink everywhere, bought billboards to make her famous, and it worked! Now she has a show about her life on Peacock. The display features her pink shoes, clothes, and rose-tinted glasses so you can view the world like she does!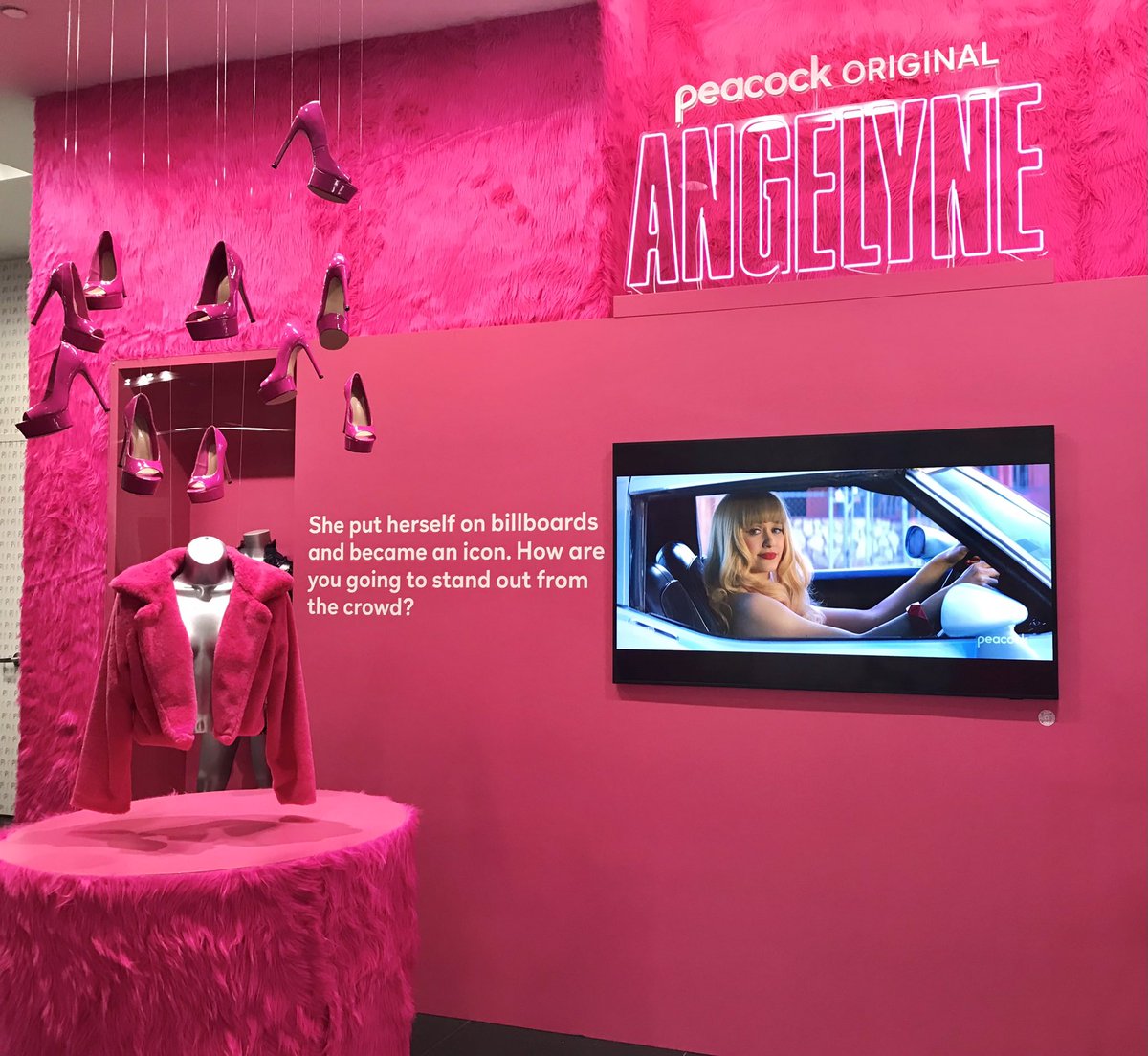 Killing It display features a green snake and some snakeskin jackets.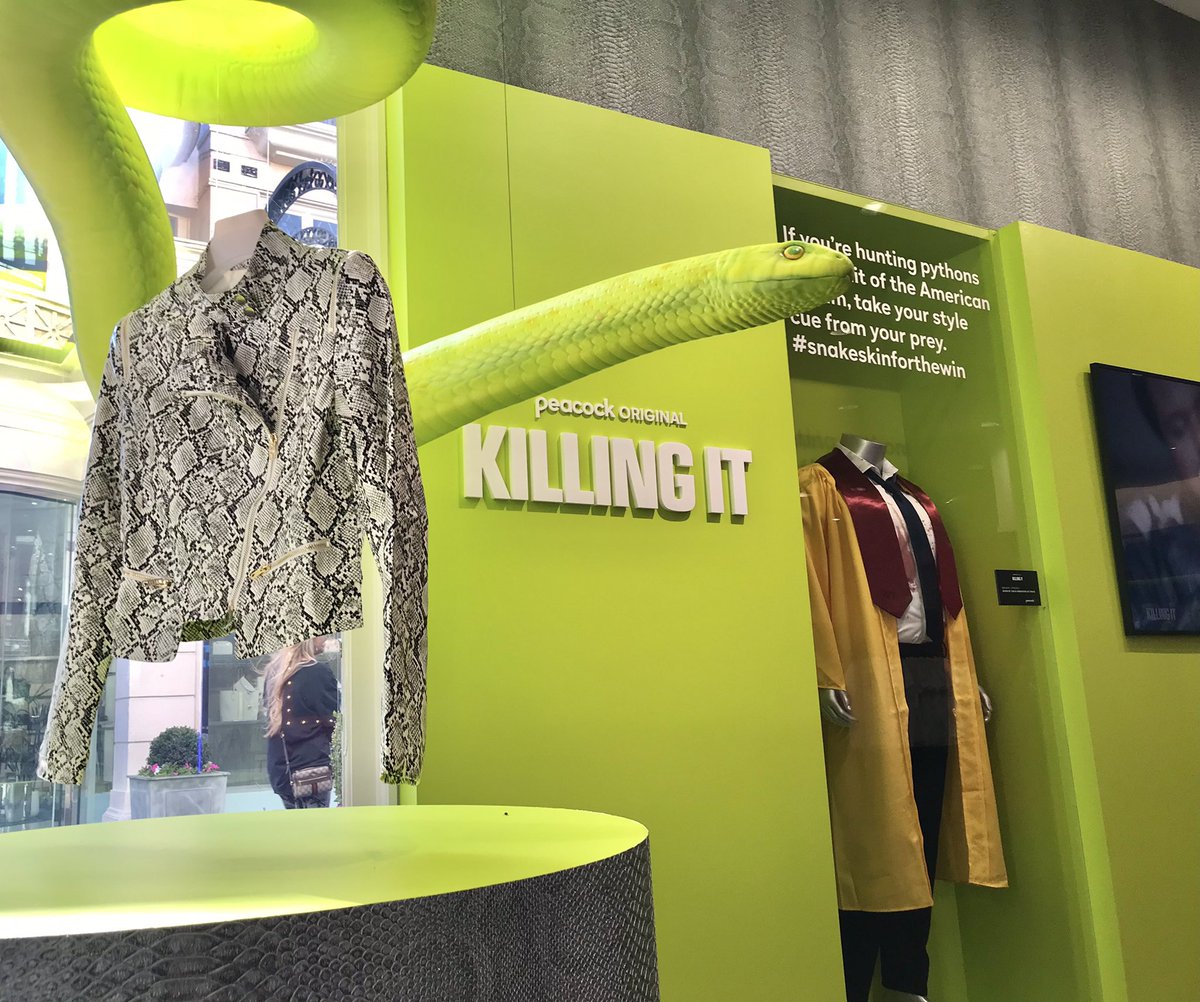 Girls5eva faetures a video photo booth, and costumes.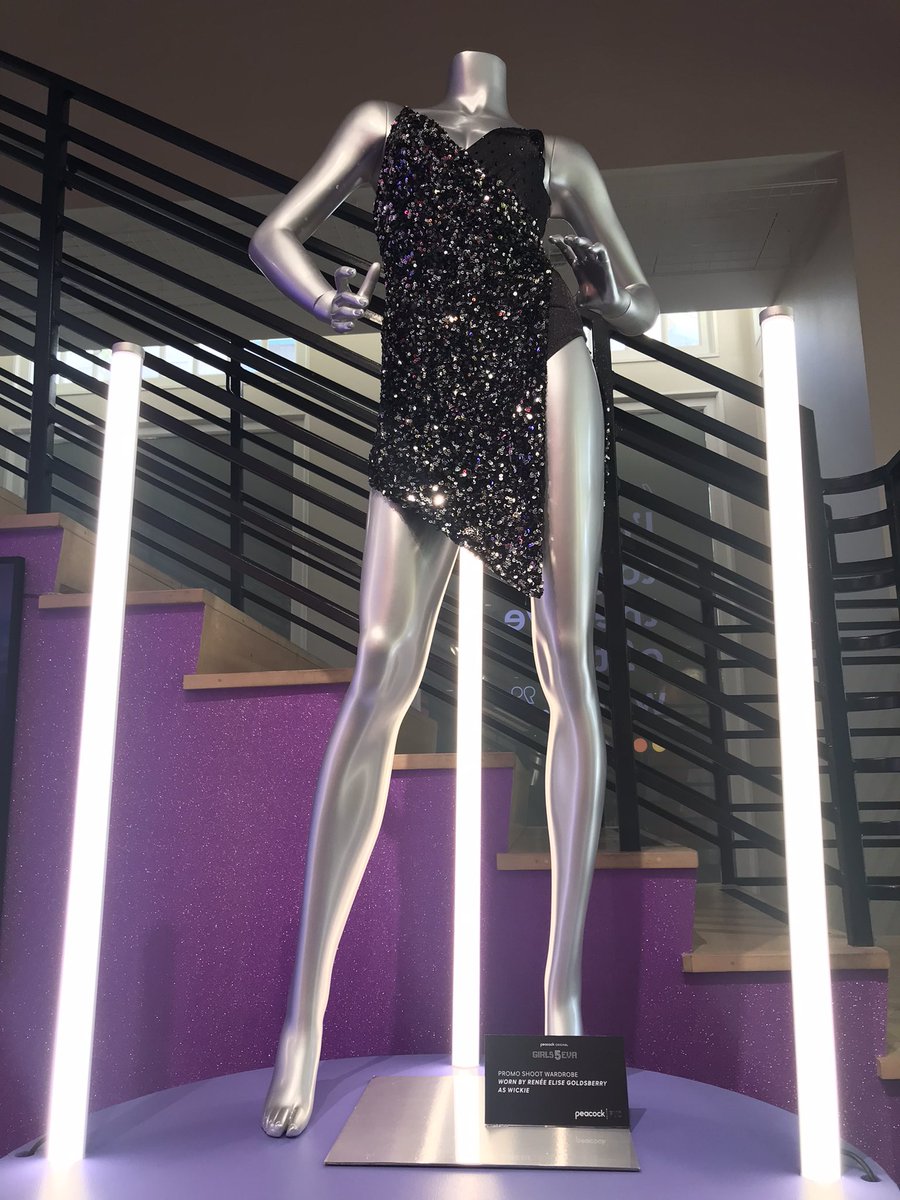 Amber Ruffin Show: see her famous bow ties at the display.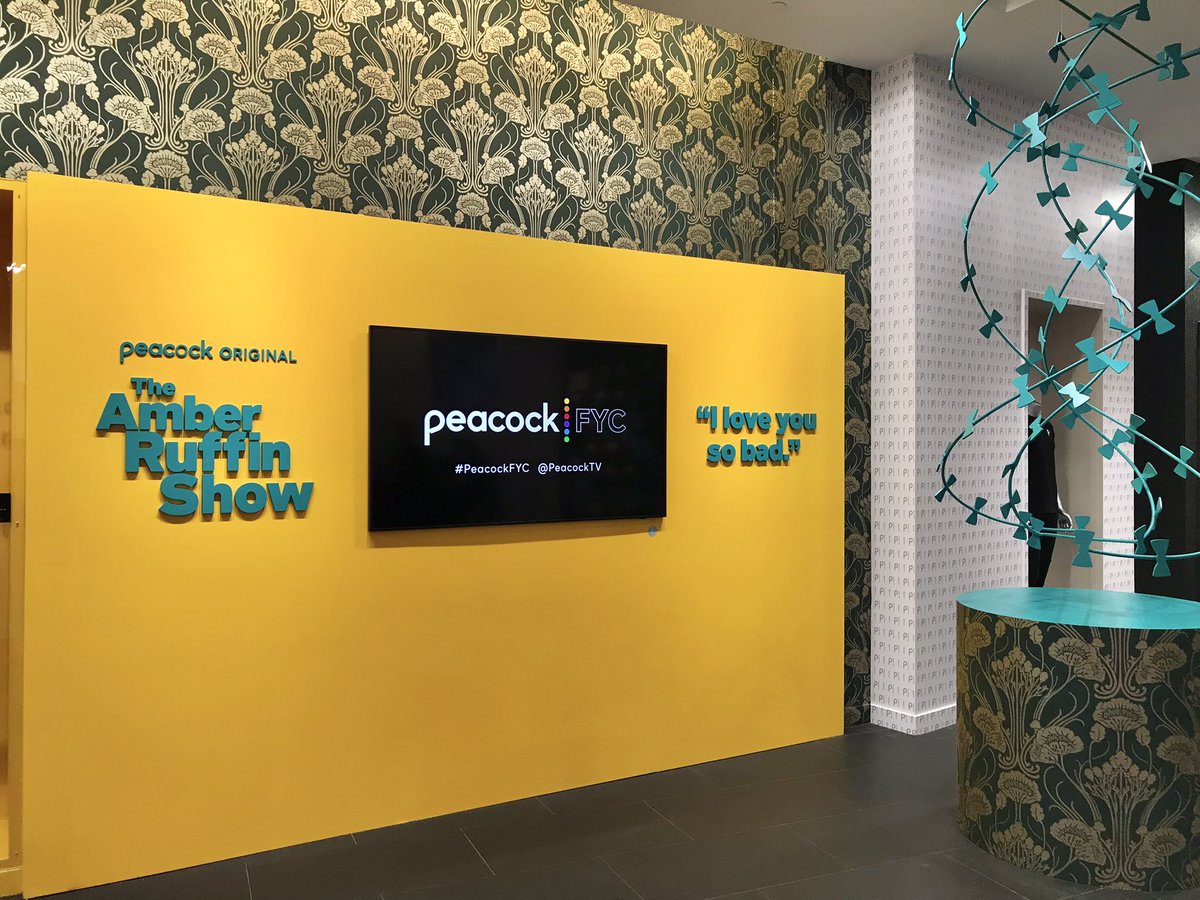 While you're waiting for your fanny pack, stop by the Apple TV+ FYC village at the Grove lawn, which has more freebies and photo opps!