Podcasting creators and platforms discussed how to get started, grow your audience, and make money at our Podcasting Panel at Studio at Beverly Hills.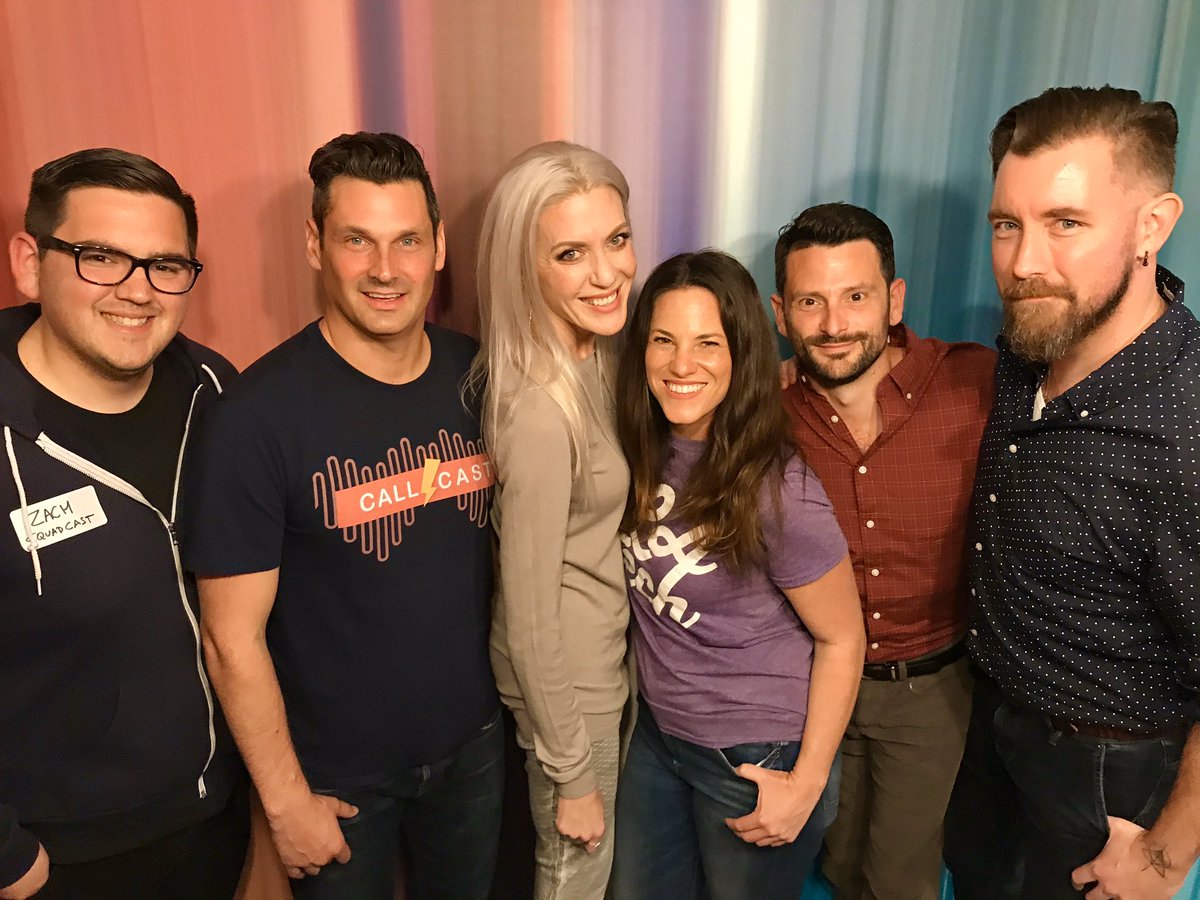 GETTING STARTED
What's the purpose of your podcast?" said moderator Espree Devora of the Women in Tech podcast, featured on Apple iTunes and other platforms.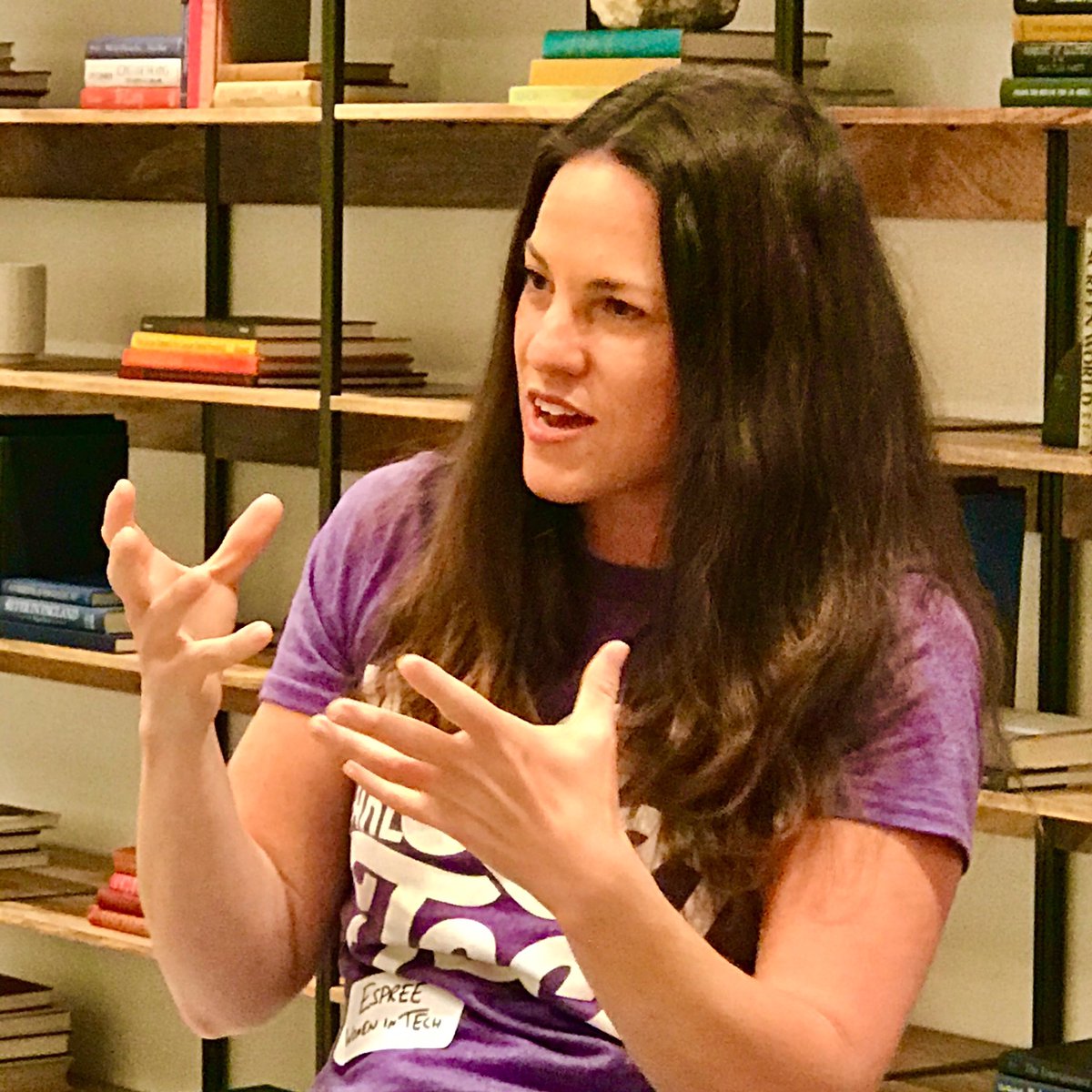 Come up with a unique idea. Start with your passion, and a community will grow, speakers said. They advised: Don't do it for money, do it for passion
And no, It's not too late! Chandler Poling of X-Reads Podcast started his podcast in July, and has amassed a good following in the past several months.
If you find there other podcasts that are about the same topic, how is yours different? Can be sightly different take on the topic, drill-down, or unique chemistry, humor or analysis of your host(s) that makes yours different.
PLANNING and STRATEGY
Plan out your first dozen episodes. Often new podcast creators are excited about the first 2-3, but then run out of steam and ideas. What new topics are in the news, events, movie releases, or whatever you can talk about?
Plan out your podcasting schedule: How often? Weekly is usually a good start. What day will you release? Podcast audiences get used to a weekly schedule.
Bank your podcast: record multiple episodes so you have episodes to release weekly –
Avoid Pod-fade: don't get discouraged if you don't have a lot of listeners right when you start.
SETUP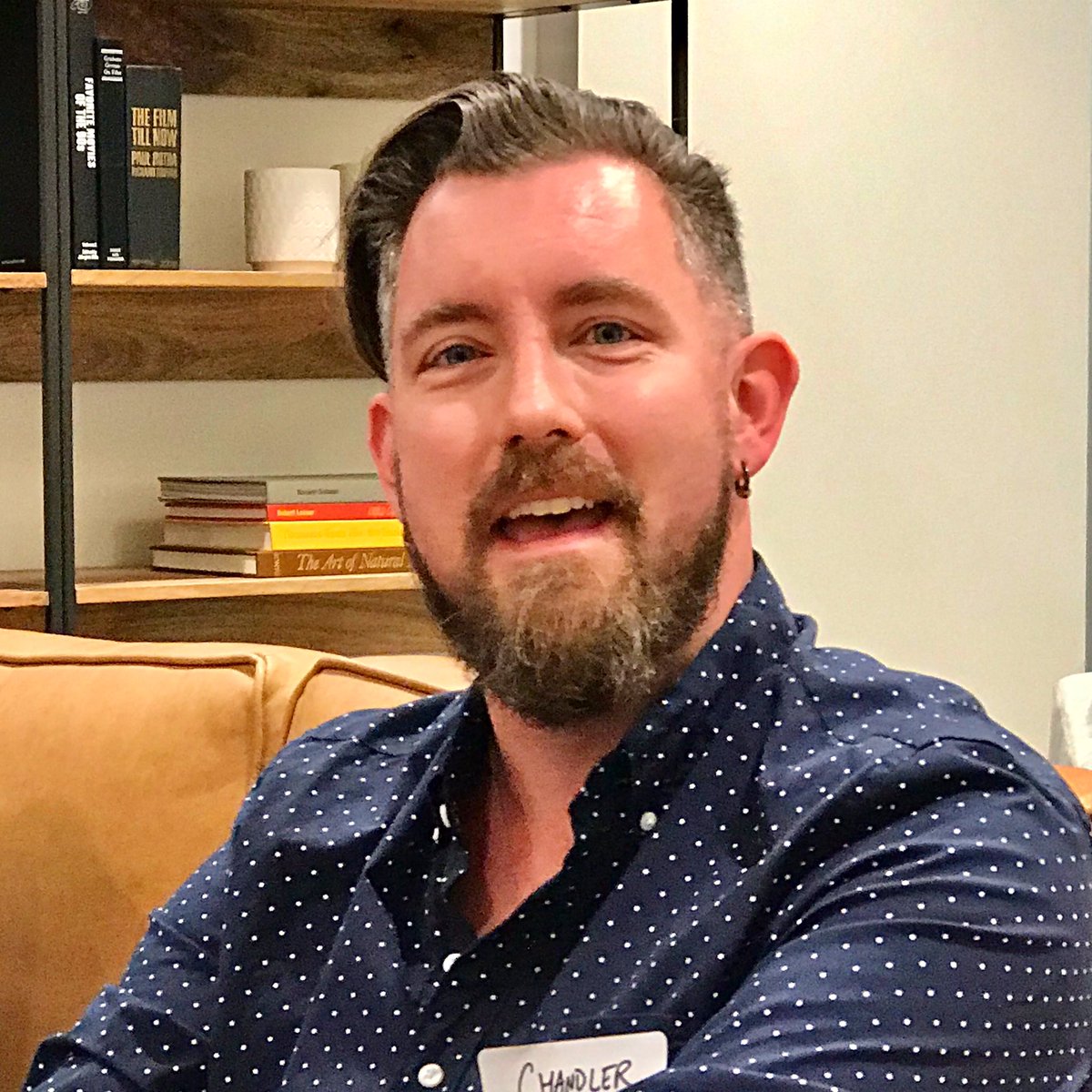 For Podcasting, you'll need:
Microphone and dongle – can buy good ones on Amazon. Chandler uses the Blue Yeti with a good dongle for better sound quality.  You could also just use your phone to get started, but will probably want to upgrade soon because better audio quality implies better quality.
Quiet area with good sound. A podcast studio is ideal, but studio rental time can be expensive. You can also podcast in a soundproofed room, bedroom, or even your closet. Chandler records his X-Reads Podcast in his bedroom with a "pillow fort" around the sound equipment and pillows covering hard surfaces to absorb the sound and present echo.
Recording software: Audacity or other software. Or you can use your phone via the CallCast app, founded by Adam Webber. Adam wanted to make podcasting as easy as making a phone call. So he created CallCast which lets you use your phone to call, record, and publish a podcast. His goal is to record a podcast every day in 2020.
Platform and Distribution: Your podcast must live somewhere (like video lives on YouTube). Spreaker is good to start. Make sure your hosting has good traffic and sharing buttons so you can easily promote your podcast.
The SquadCast platform lets you record a copy of your podcast in the cloud as you are recording it, so your podcast file is never lost, or your phone doesn't run out of recording space, etc. Co-founder Zach Moreno created it when he was trying to make his own podcast, and realized that a cloud based recording platform didn't exist. So he and his co-foundes made one. His SquadCast podcasting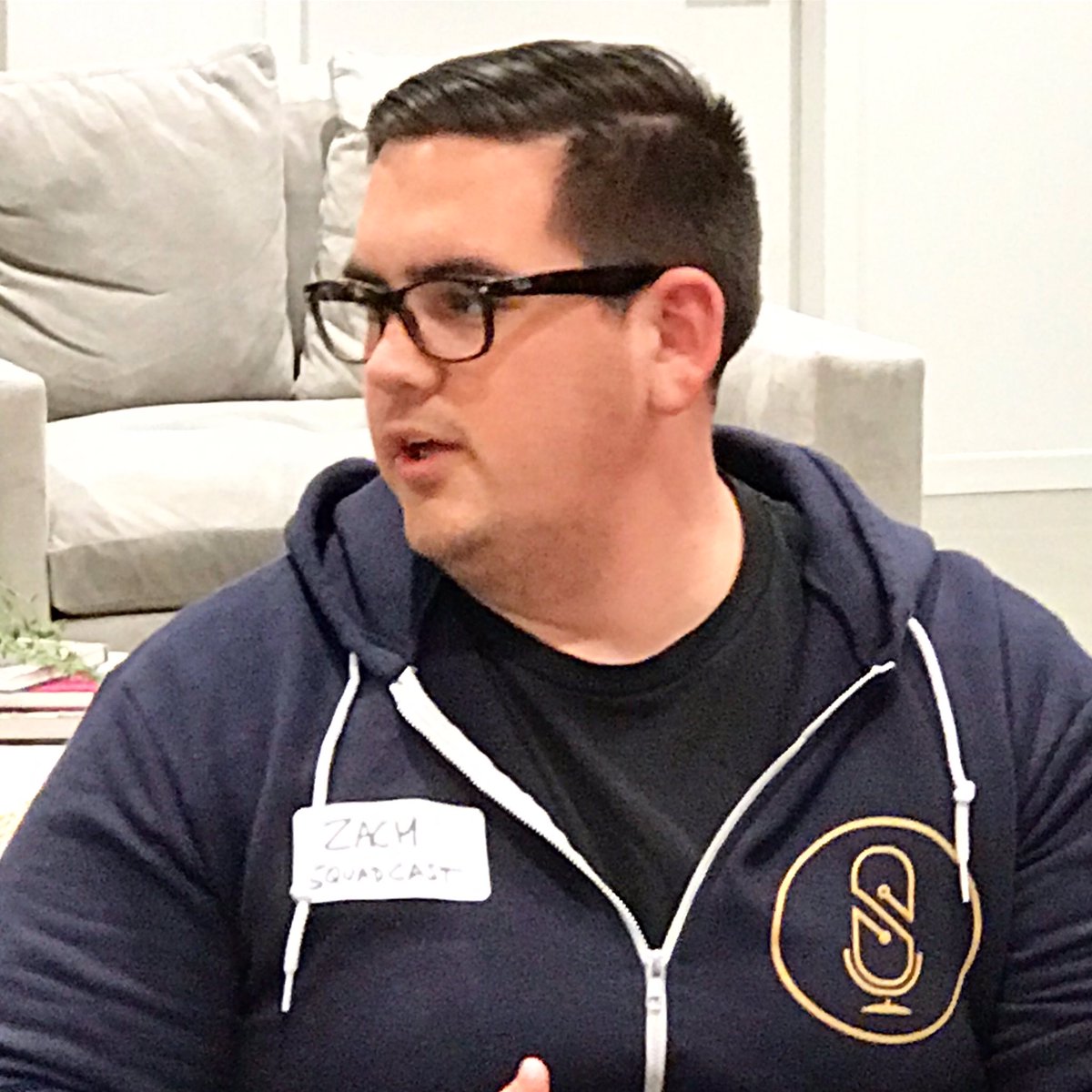 RECORDING TIPS
You can sit to podcast, or stand up to project better. Espree said she likes to podcast standing up, because it's more active than sitting, opens up the diaphragm, and just has more energy, which you can hear in vocals.
Improv can help you talk to guess on your podcast. Tony Rodriguez of Spanish Aqui Presents who started with improv, which adds to the fun and energy of his comedy podcast.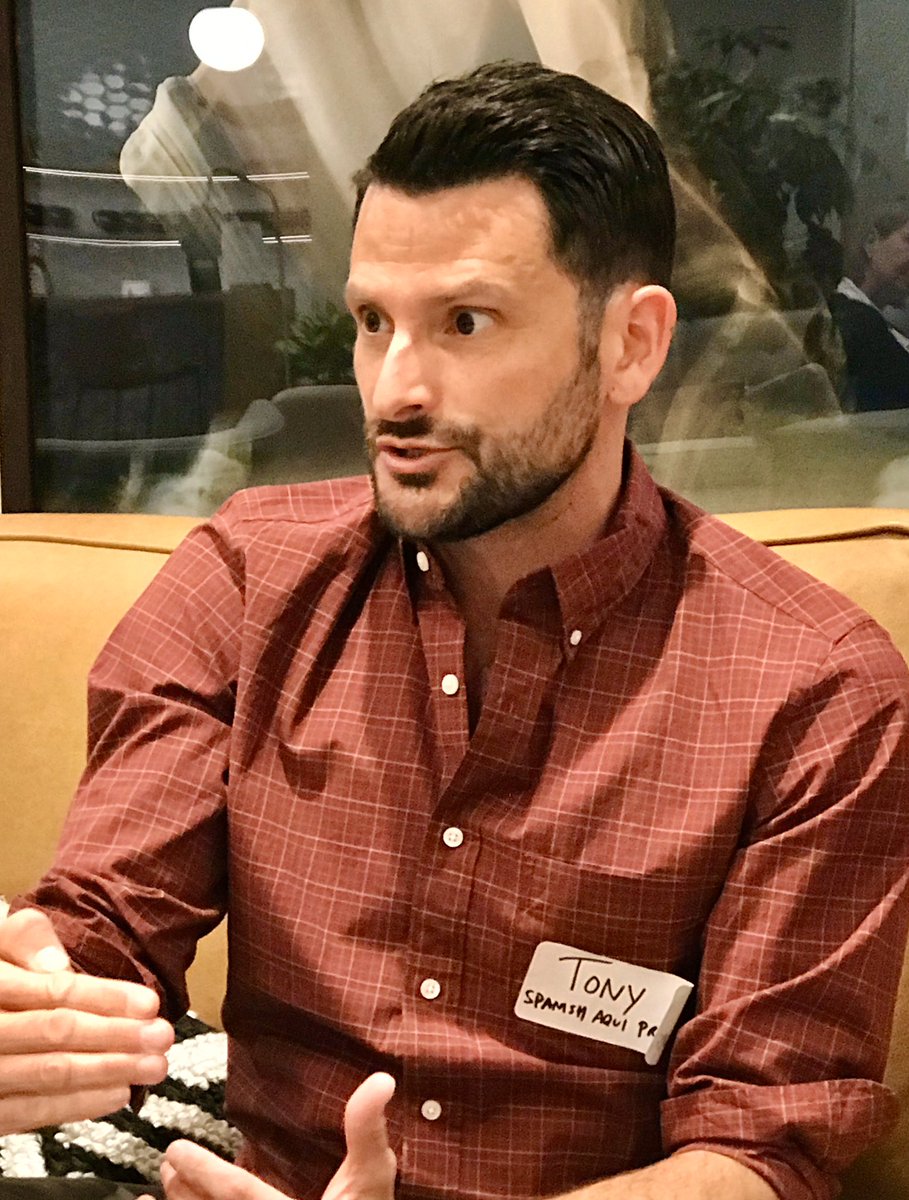 Make it fun! Your excitement will show
Avoid fillers like ums and likes. Most people don't realize how often they use them, but listen to a recording of yourself, and they will stand out like ear-sores.
Take a voice over class to learn techniques on breathing and creating energy and dynamism with your voice.
Start with full energy. When a host is tired, you'll think it's OK during recording, but when you listen to it later, you can hear the tired, and it will be unusable, said Katie of A Date with Dateline podcast.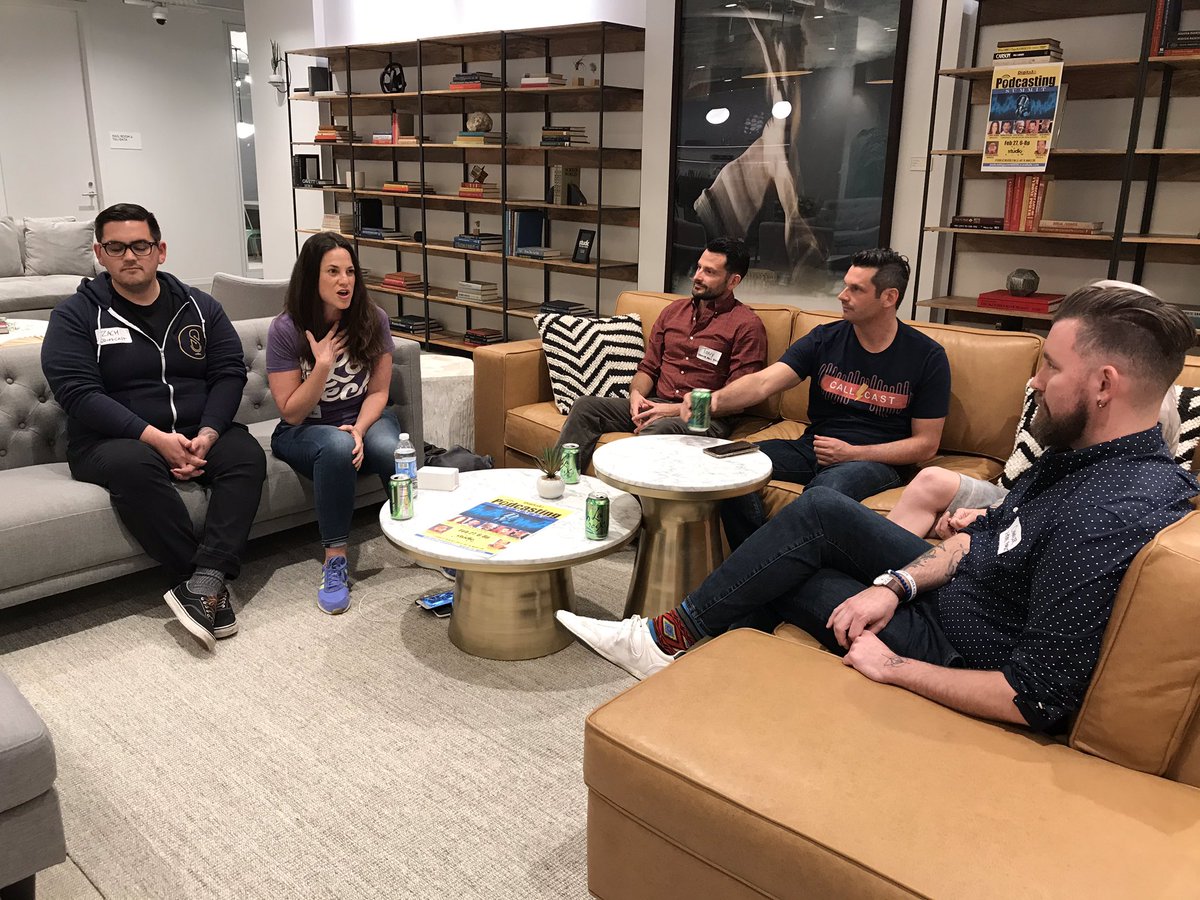 EDITING
You can choose to just let your podcast run in real time, or edit it to eliminate unnecessary tangent conversations and fillers (um, like).
If you edit yourself, it can take an hour to edit 8-10 minutes of content.
Levels of various speakers need to be the same, so one speaker doesn't sound much louder than another.
Editing software you can learn yourself includes: Adobe Auditon, Audacity, and ProTools
Or you can pay an editor $5-50 to edit 15 min of your content.
Be aware that the longer your podcast, the more time and money it will take to edit. If you're just staring out, maybe start with 20-30 minute episodes instead of hour+ episodes.
MARKETING
After you tell your friends, promote your podcast via
Social Media: Your own personal, and create a Facebook, Instagram, and Twitter
Promote your podcast in niche communities that'd be interested online: Facebook groups, Reddit, fan sites, etc.
Reach out to others in your community / fandom. Katie of A Date with Dateline built a community of Dateline fans. Dateline network executives found out about her show, support it, and have developed a working relationship, realizing it helps their fandom.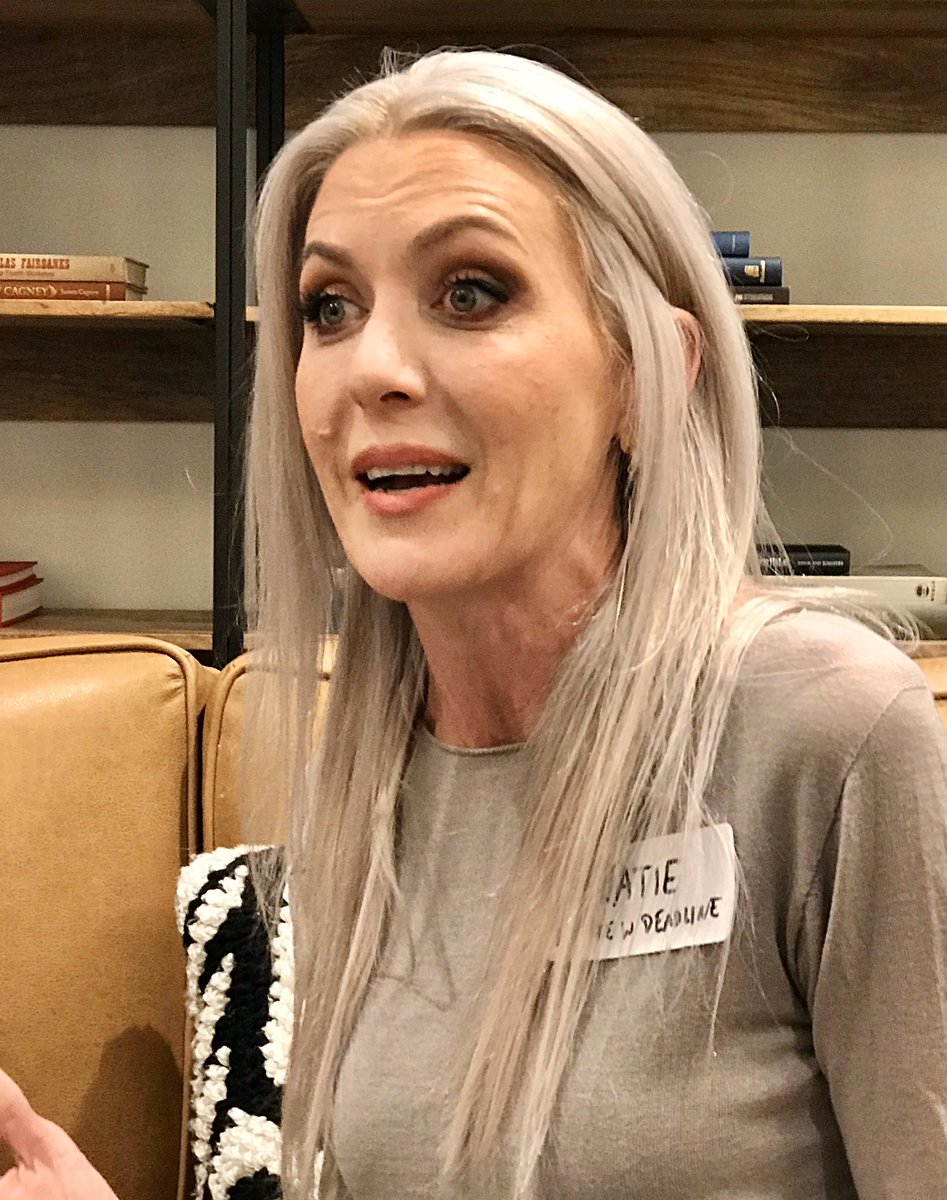 Be a guest on a similar podcast.
Create an audio promo 60-90 seconds that gives some idea what your podcast is about, which can be shared or social media, or included on other podcast
Facebook ads: Chandler Poling finds that $10 of Facebook ads targeted to comics fans in big cities which drive traffic to his Spreaker results in about 100 new listeners each time.
Network at podcasting events or any events. Adam Webber said that he's shy by nature, but when people ask "What do you do," and he replies "Podcasting," people are naturally  interested and curious, and want to find out more, or subscribe. 
MONETIZATION
Most of the speakers on the panel do not monetize their podcasts. For some, it's a fun passion / hobby with some perks like invitations to events. For others, the podcast is pure marketing and thought leadership, to drive traffic to a main product to sell.
Monetization usually requires enough subscribers, so focus on building your downloads and subscribers first.
But some are able to monetize. If you have enough subscribers, you can join podcasting ad networks like AdvertiseCast, which lets podcasters pick advertisers to insert into their podcast.
Other monetization platforms include: Patreon, SimpleCast, and Podcorn
You can find sponsors via LA-based Tinysponsor
Sponsorship: Develop relationships with an advertiser to sponsor 5-10 podcast episodes. Depending on the advertisers, length, your brand and reach, you can get several thousand for such a deal
There needs to be a dynamic ad-insertion podcasting tool that lets podcasters pick specific or genres of advertises to dynamically insert into their podcast. This avoids "baked in" sponsor mentions, which can make your episode outdated if the advertiser campaign or product is over, or advertisers itself goes out of business.
ADDITIONAL RESOURCES
Espree Devora has created guidelines for Podcasting. She also hosts the monthly Podcasting meet up group in Santa Monica. She has hosted a podcasting meet up at SXSW.
THANK YOU!
Thanks Studio at Beverly Hills co-working space for hosting us! Get a tour!
Thanks attendees for great questions.
Thanks to our Podcasting speakers for an amazing info-packed discussion in 90 minutes!
Moderator: Espree Devora, Women in Tech Podcast. Espree is founder of the Women in Tech podcast, which interviews women in tech from LA to around the world. Her podcast has been featured on the Apple Store, and several other lists. Known as "the Girl who Gets it Done," she is also co-founder and Podcast host at WeAreLATech, a virtual tourist office for LA Startups. The podcast was #2 across all of iTunes New & Noteworthy and has been featured on Apple's 'Inspiring Women's Voices'. @espreedevora @WeAreLATech
Adam Webber, CallCast.co, Co-founder. CallCast.co is an iPhone App that simplifies podcast recording, editing and publishing to make podcast creation easy for anyone to get started. Adam was a principle of VisionReached an iOS dev-for-hire shop based in Santa Monica CA for the past 8 years. Adam's personal goal is to record 1 new podcast with 1 new person every day of the 2020 year.
Chander Poling, X-Reads Podcast, Co-Host. Chandler is co-host of the X-Reads Podcast which discusses all things X-men, and has been featured on several podcasting articles. He is also President of White Bear PR, which does music and entertainment PR.
Katie Mitchell, A Date with Dateline, Co-Host. A Date with Dateline hour-long fan podcast walks listeners through an episode of NBC's Dateline TV show, with detailed analysis, pop cultue references. Their podcast has been recognized by NBC Dateline as a complement to the show. 
Tony Rodriguez, Spanish Aqui Presents, host. Spanish Aqui Presents comedy variety show features the best Latino improv, sketch, standup and musical talent every month, via Upright Citizens Brigade. 
Zachariah Moreno, Co-Founder & CEO of SquadCast, Zachariah Moreno is a technologist, podcaster, author, and co-founder of SquadCast. He and his team are on a mission to amplify collaboration, seeking to empower creatives to engage in meaningful conversations without barriers.
Host Kevin Winston, Digital LA, Founder