The title of President and the nuclear football aren't the only things that transitioned on Inauguration Day: the Presidential Twitters transitioned too. The timely transition reflects the importance of the social media platforms for politicians to communicate immediately with the public on the first day of the job.
PRESIDENT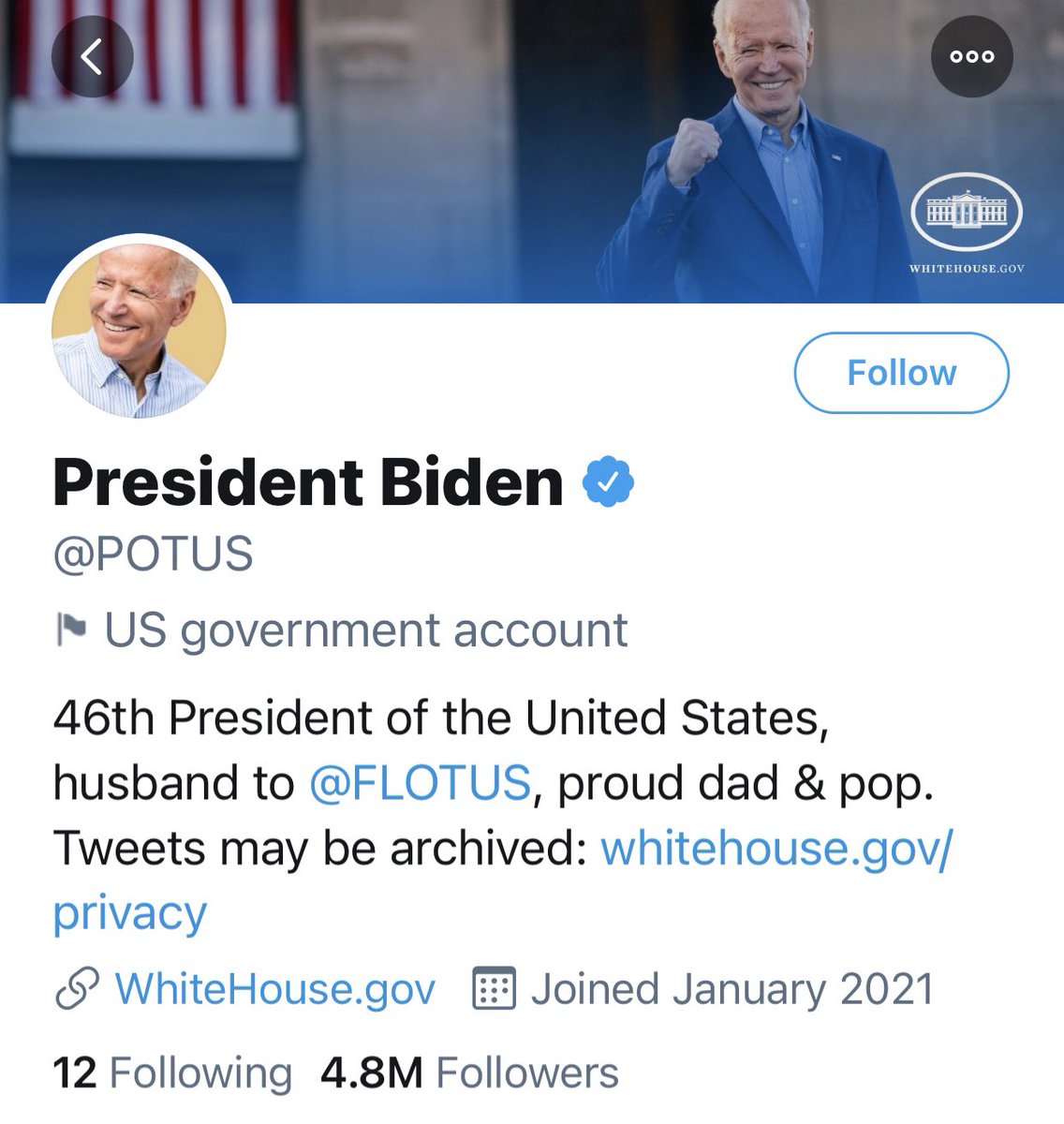 President Biden announced he would be tweeting officially as the President from the @POTUS Twitter account on January 20, shortly after he was sworn in. @POTUS has 5M followers.
@POTUS used to have more followers pre-Trump, but his supporters largely went to follow his active yet now-defunct personal Twitter account, while non-supporters just unfollowed it.
Biden also announced the other official Twitter accounts via @POTUS:
VICE PRESIDENT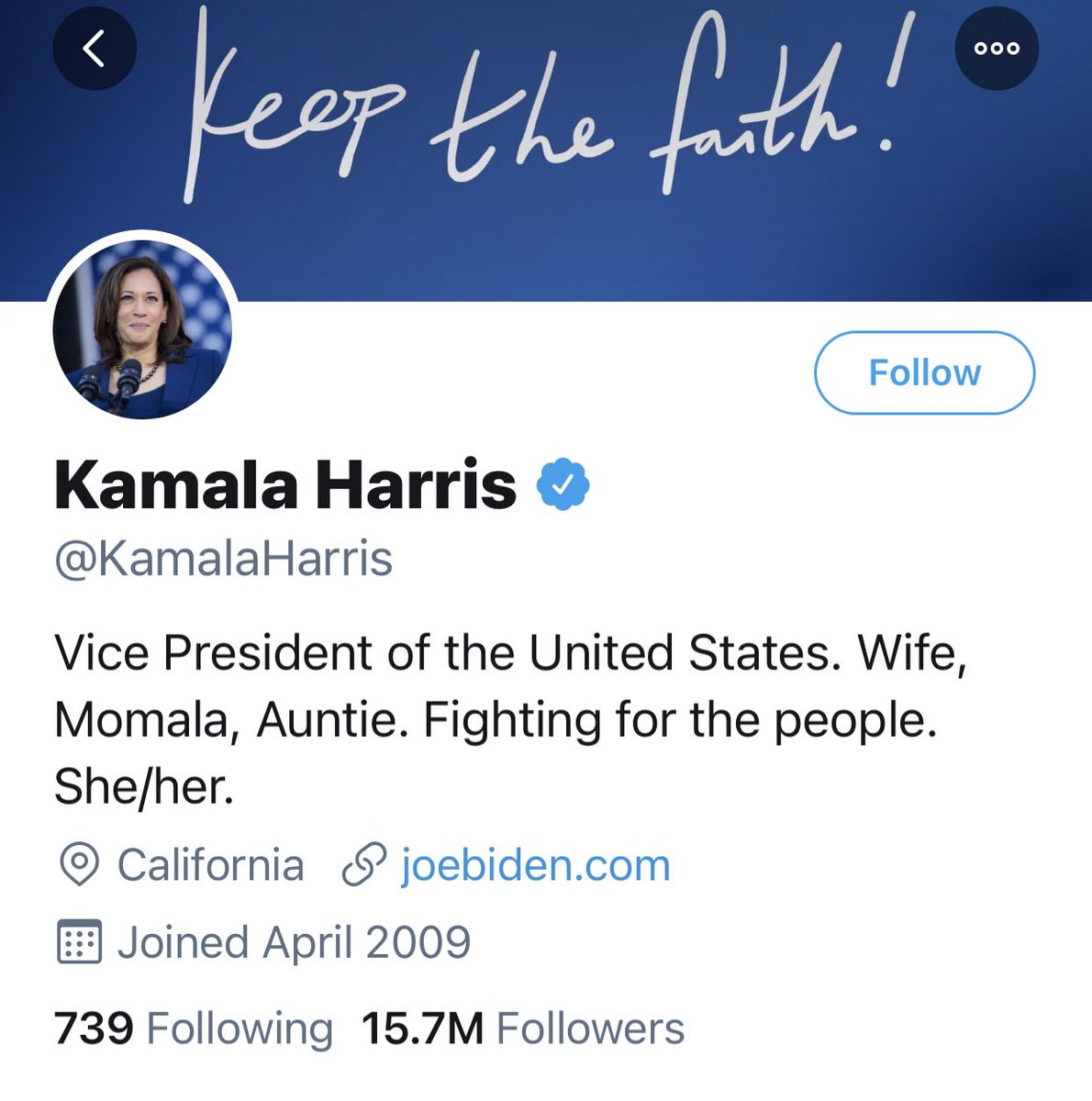 Kamala Harris will still be using her @KamalaHarris account she has been using, which has 16M followers. The so short it's so cool @VP account is run by her staff.
FIRST LADY OF THE U.S.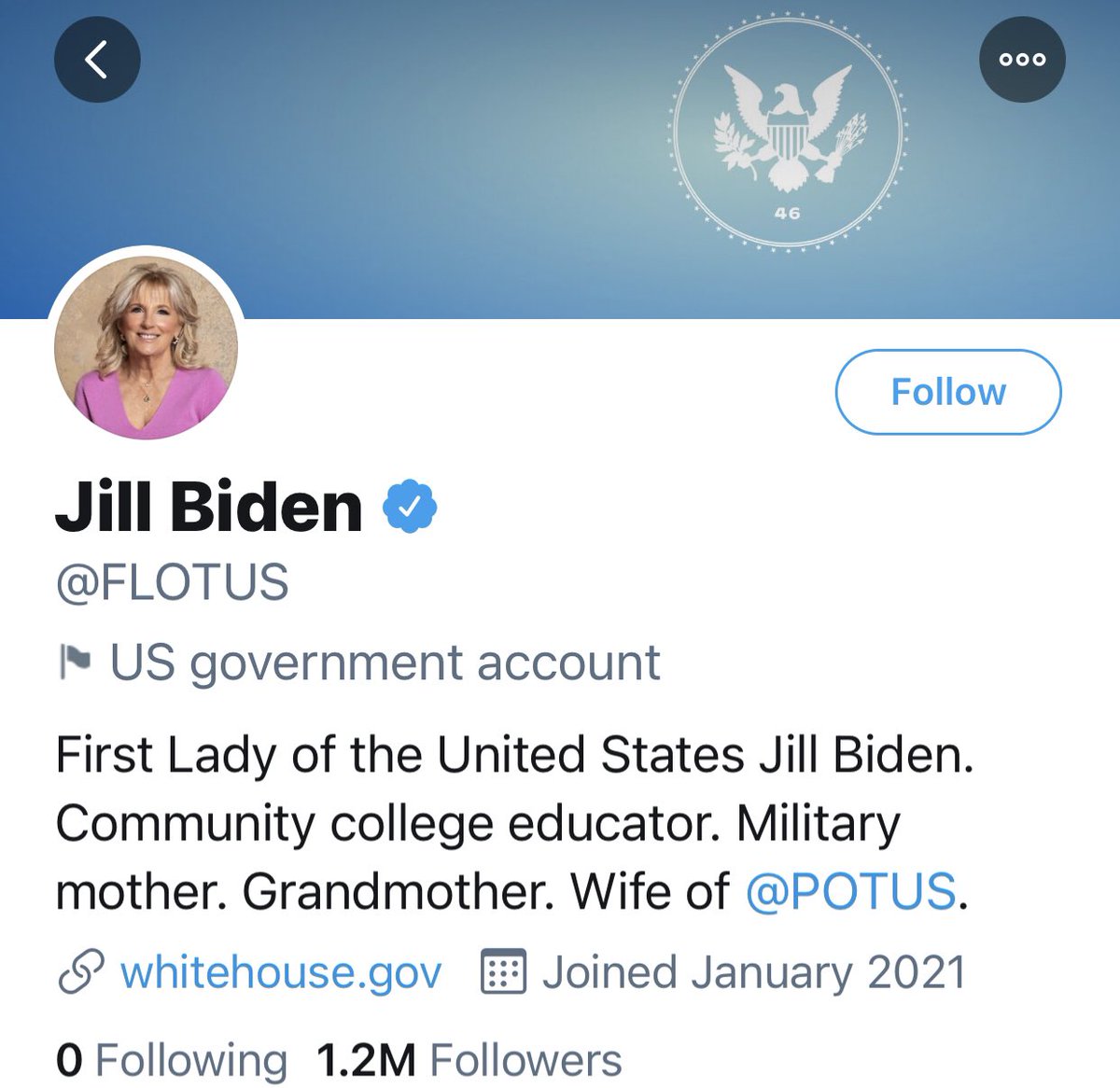 The @FLOTUS account is now run by Jill Biden. It has 1.2M followers.
SECOND GENTLEMAN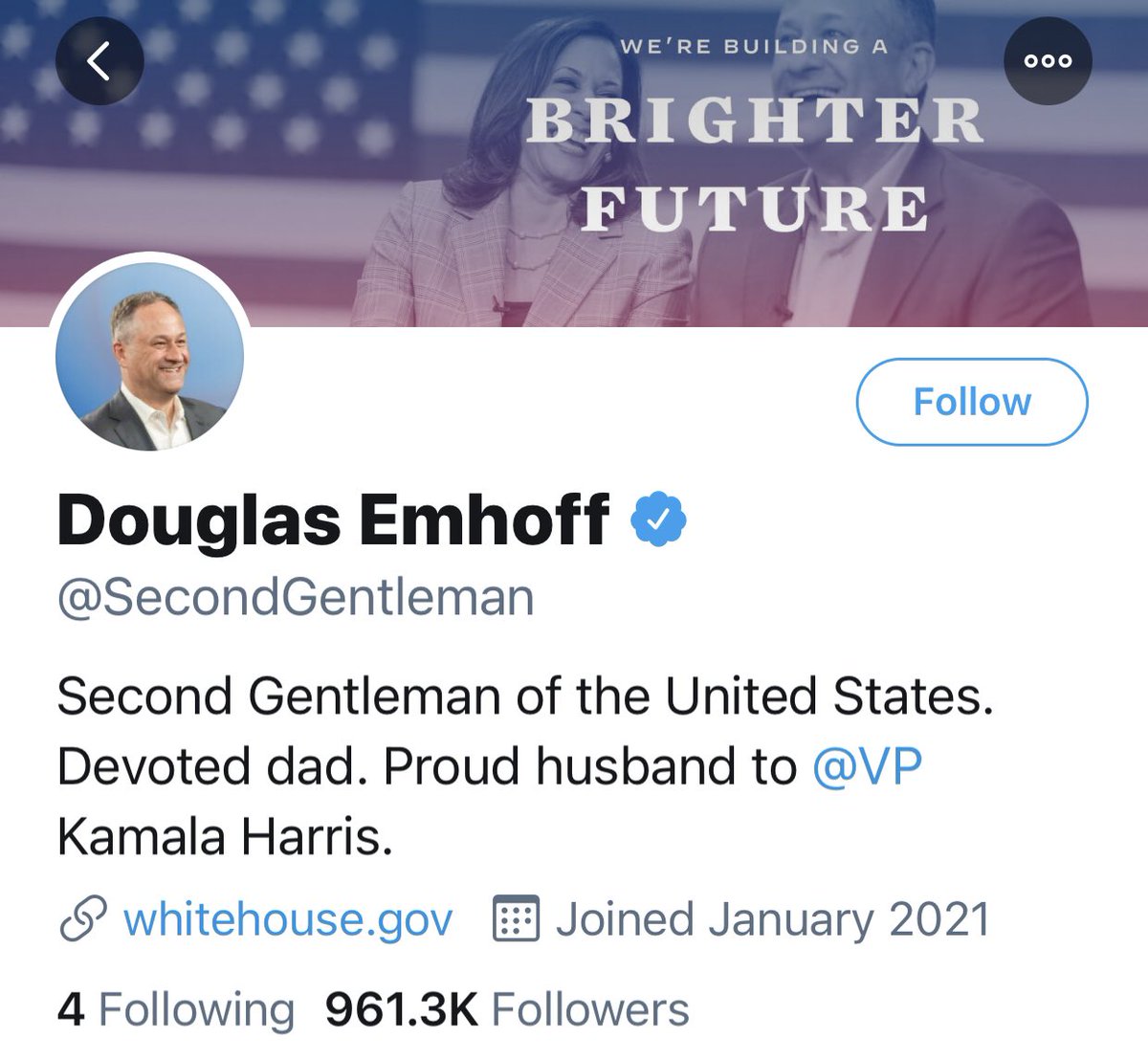 @SecondGentleman is now run by Douglas Emhoff. It has 1M followers.
Followers can follow all these accounts!
It should be interesting to see their follower accounts grow over time.