The Prom musical dazzles at the Ahmanson theater, with spectacular cast, songs, and dance that'll make you want to go to prom again (or at least a prom theme party).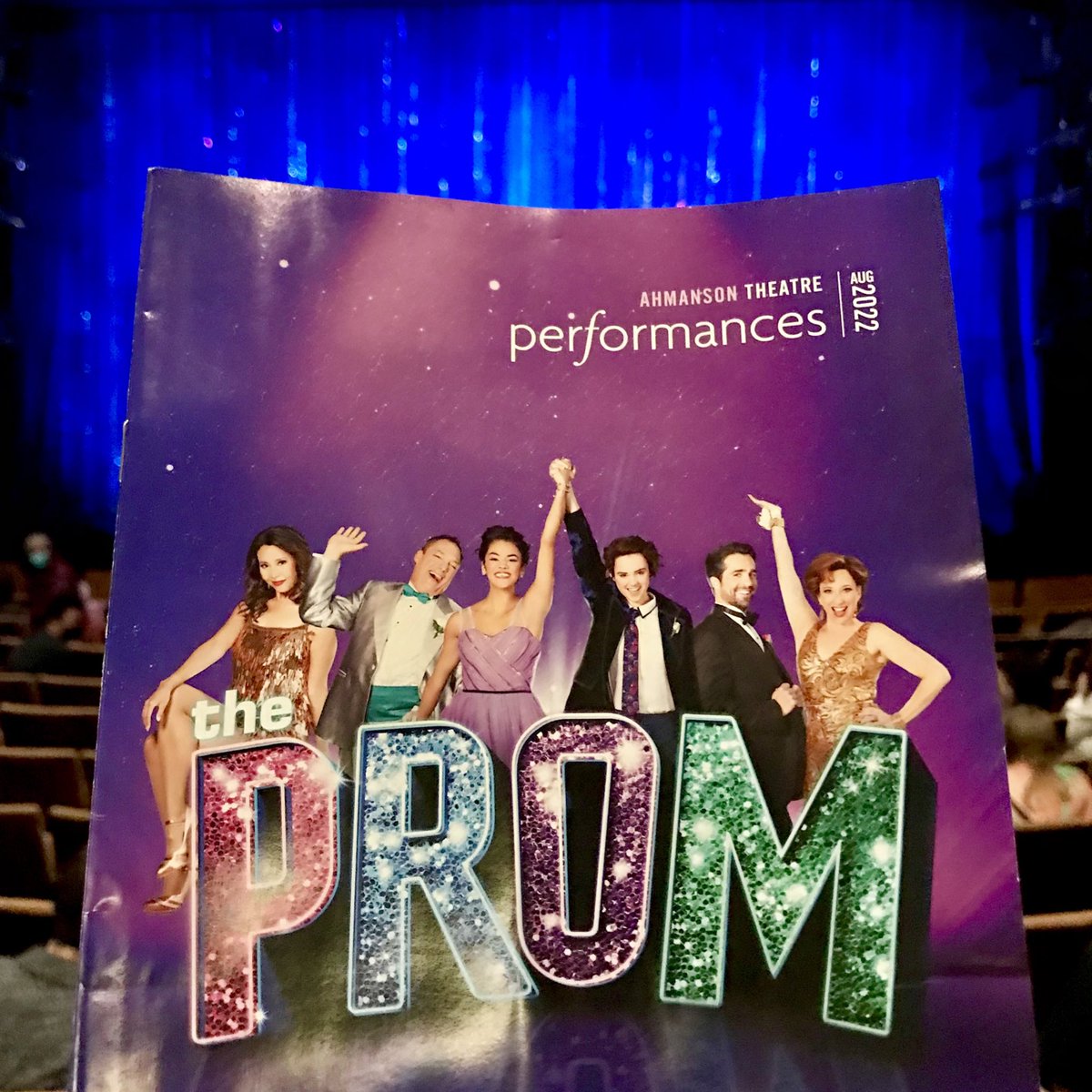 In Prom, a group of four famous Broadway stars in need of a public image makeover attempt to help Emma, a lesbian teenager in small town Indiana whose high school has just cancelled prom because she wants to bring her girlfriend. The Broadway stars intervene, and attempt to persuade the community to be more inclusive, so this teen can just kiss the one that she loves at prom like everyone else. However, the conservative head of the PTA rallies the community against them, saying these are not our community's values.
While this topic of LGBTQ+ expression in high school might have seemed quaint and passe five years ago, it is suddenly extremely relevant now, amidst anti-LGBTQ+ expression in schools legislation in Florida, and anti-gay bills festering in several Southern and Midwest states. The inclusive message is all the more important and relevant today.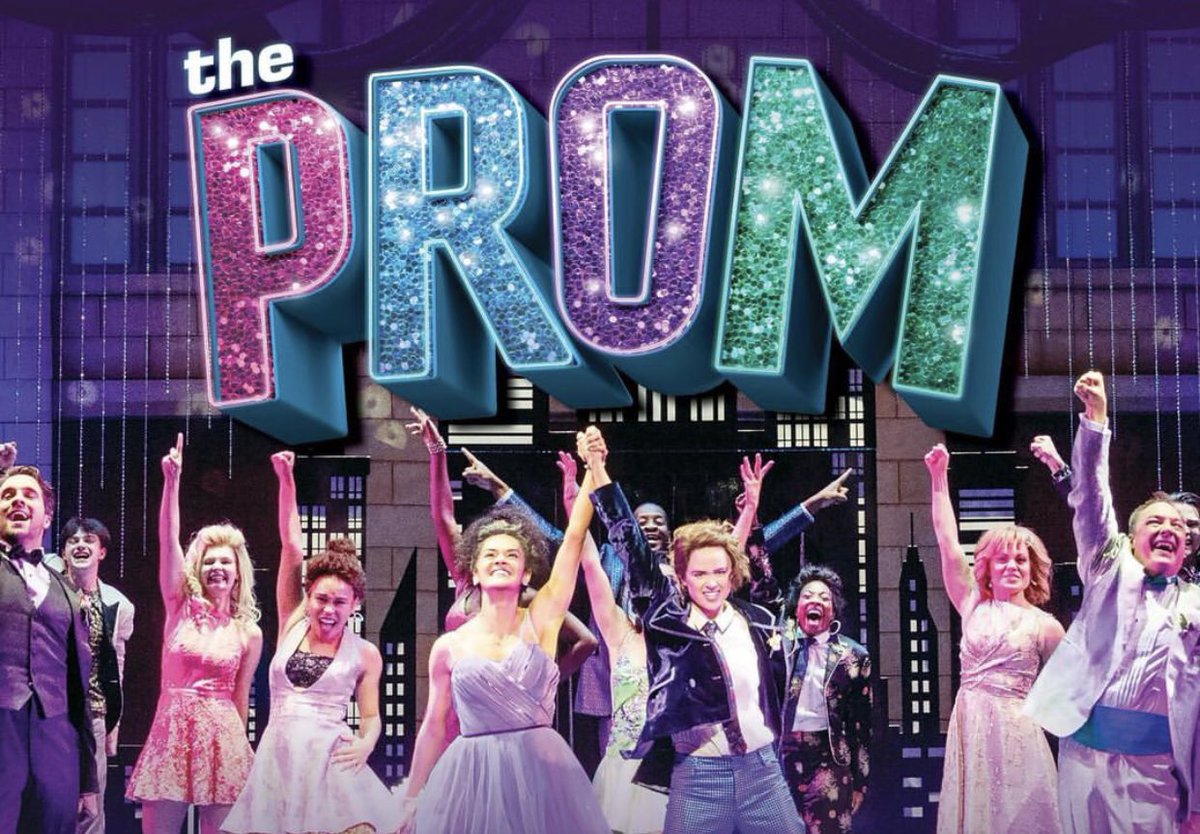 The Broadway musical Prom has also been made into a Netflix movie, starring Meryl Streep as Dee Dee, James Corden as Barry, and Kerry Washington. The Netflix movie cuts a few songs short, so it's nice to hear the full songs in the musical. The musical dance numbers and movie dance numbers are similar, because both were choreographed by director / choreographer Casey Nicholaw.
Digital plays a major role in Prom, like it does in the similar high school setting for Dear Evan Hansen, which just played at the Ahmanson previously. In Prom, Emma creates a video that goes viral, and draws national attention to her prom plight, which helps turn local sentiment to her favor. This shows the power of authentic expression online and good use of social media.
Throughout the musical, there are several times when the high school kids perform an amazing high energy song that makes you wanna applaud and get up and dance. But then you feel conflicted when you realize they're homophobic bigots. For example, they sing a rousing Prom song "Tonight Belongs To Us," but then you realize the "Us" refers to them straight conservative majority –  and more broadly the hegemony mainstream society. Their Us does not include Emma. Recognizing this disparity in the world is a good skill as well. By the end of the musical, the song evolves to "The Night Belongs to You" aka Emma.
CAST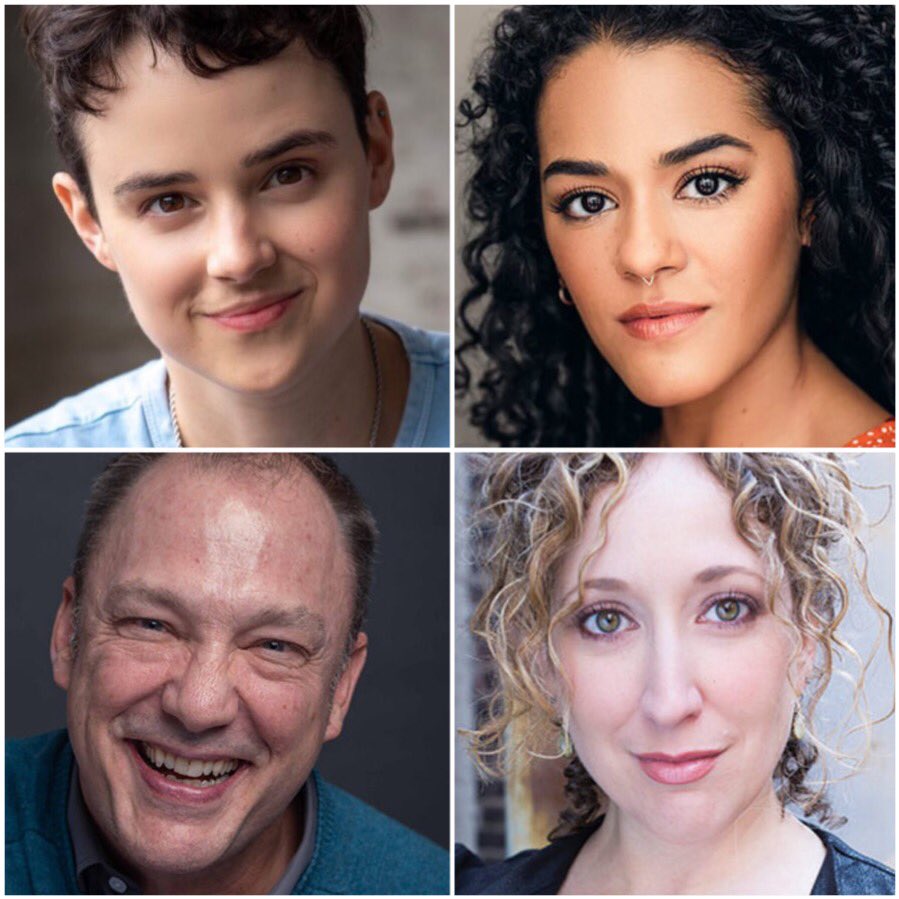 Kaden Kearnay plays Emma, the awkward teen thrust into the national spotlight.She doesn't want to be a symbol, leader, or scapegoat, she just wants to kiss the girl she loves at her prom. Her vocals shine through in several songs.
Kalyn West plays her girlfriend Alyssa, who is in the closet, especially because her strict mother Mrs. Greene is the head of the PTA rallying against Emma. She has the biggest emotional journey in the musical, because she does not want to speak up against her mother.
Courtney Balan plays an excellent Broadway diva Dee Dee Allen, with grand exaggerated voice, body language and gestures – she lights up the stage with all eyes and spotlight on her, as of course they should be, she'd say. Dee Dee says she understands angry townspeople well, thanks to her role in Beauty in the Beast 🙂
Patrick Wetzel plays older (not old!) Broadway star Barry Glickman, who is gay and fabulous, shows it, and wants everyone to know it. He ends up becoming a mentor to Emma. And he looks forward to attending this prom again, because his own prom didn't turn out so well.
Bud Weber plays charismatic Trent Oliver, who does the most to change the minds of the other high school students in the song 'Love thy Neighbor' in a convenience store parking lot.
Emily Borromeo plays Fosse showgirl Angie, who walks around with jazz hands out, in a ruffly skirt revealing her long 'antelope legs' that are like their own character in the musical. Her 'Zazz' song is fun Fosse incarnate.
The rest of the ensemble does a terrific acting, songs, vocals, and dance.
If you like high school set musical, upbeat songs, and inclusive messaging, definitely go to Prom!
Prom plays at the Ahmanson Aug 9-Sep 11. Get tickets.