PALM SPRINGS – Comic Con Palm Springs guests included celebrity guests, actors, artists, and lots of cosplay on August 25-27 at the Palm Springs Convention Center.
Featured guests included: Stan Lee, Lynda Carter (Wonder Woman), Lindsey Wagner (Bionic Woman), artists Rob Liefled, J Scott Campbell, Dan Fraga; actors Dana Gaier (Despicable Me), and more.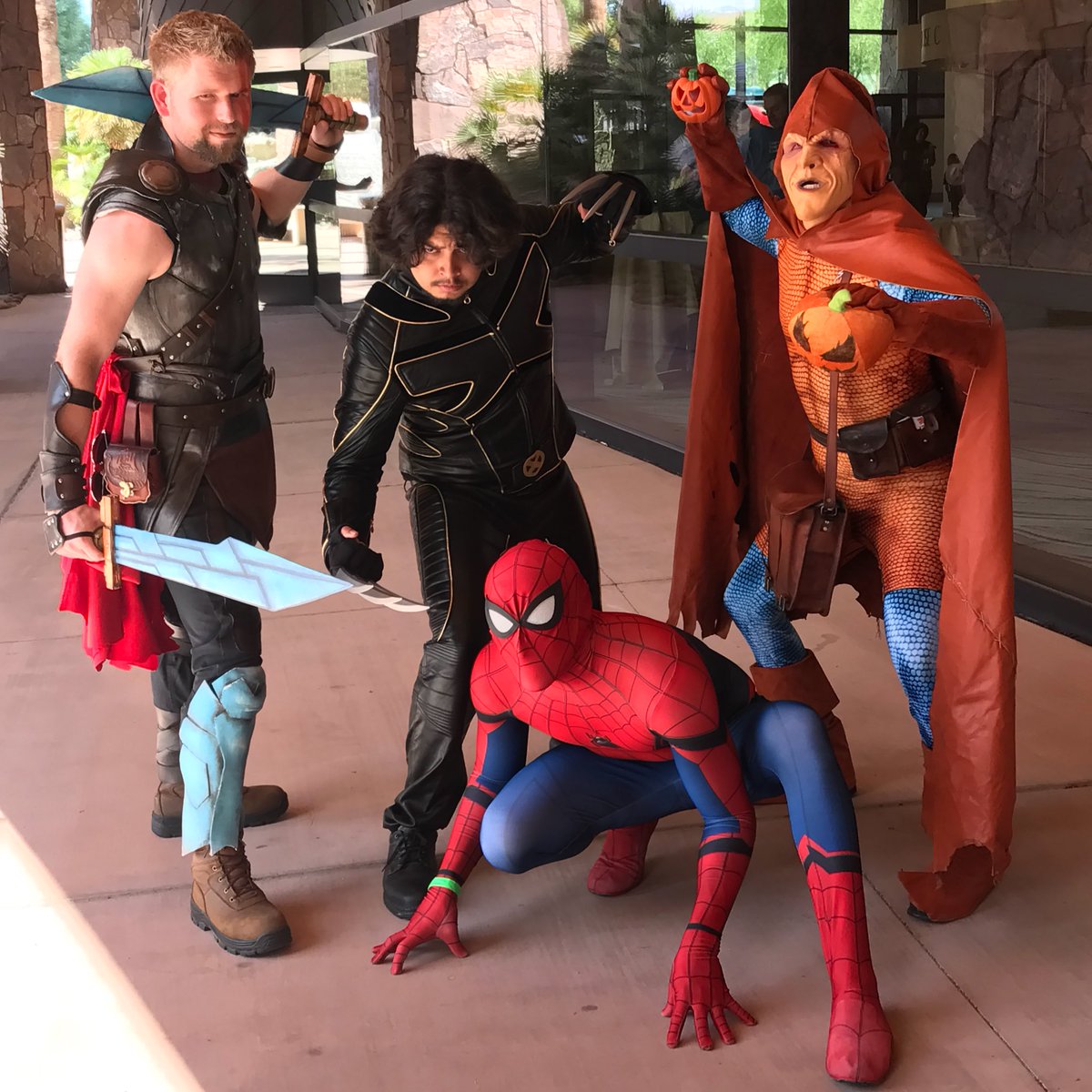 HIGHLIGHTS
Rob Liefeld, creator of Deadpool and Cable, signed art at his booth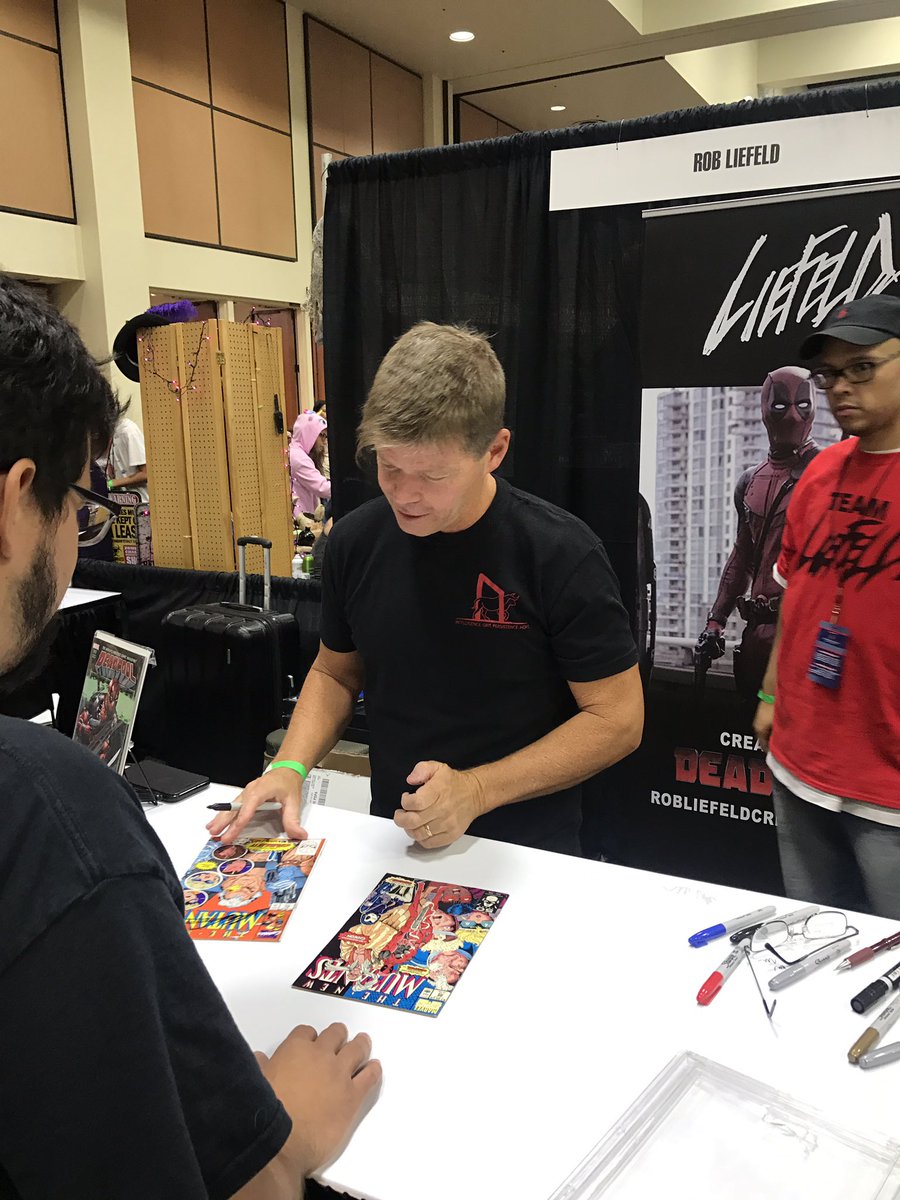 J Scott Campbell (Gen 13, etc.) signed comics and artwork.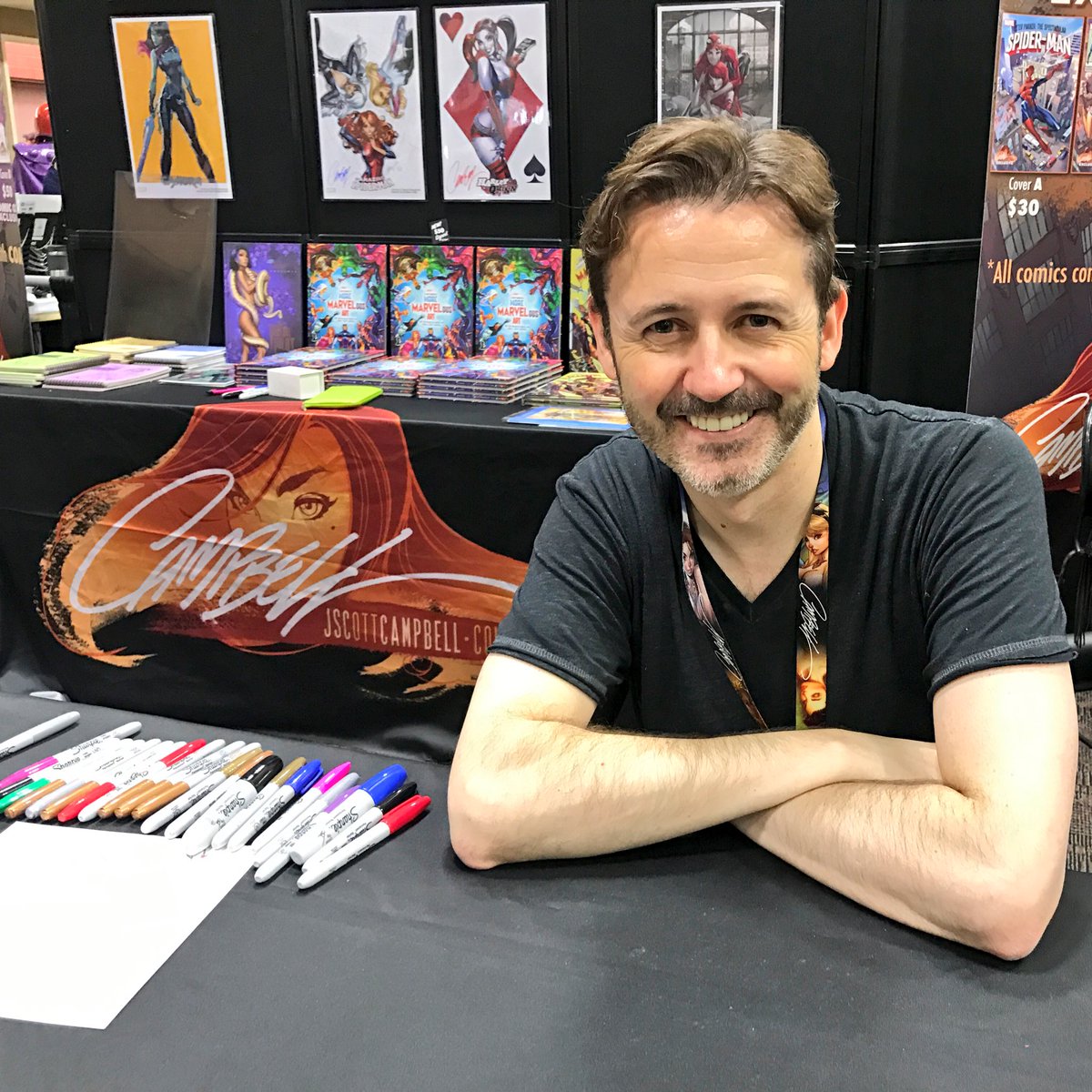 Dan Fraga (Wolverine, Spider-Man) demonstrated live free form drawing at his panel on Saturday. Starting with only a blank sheet of paper, he drew a lobster monster crashing out of the ground, without using any pencil sketch lines or guidelines. He used tech for his demo: His iPhone overhead clamped to the table, connected to a projector so attendees could see the live sketching.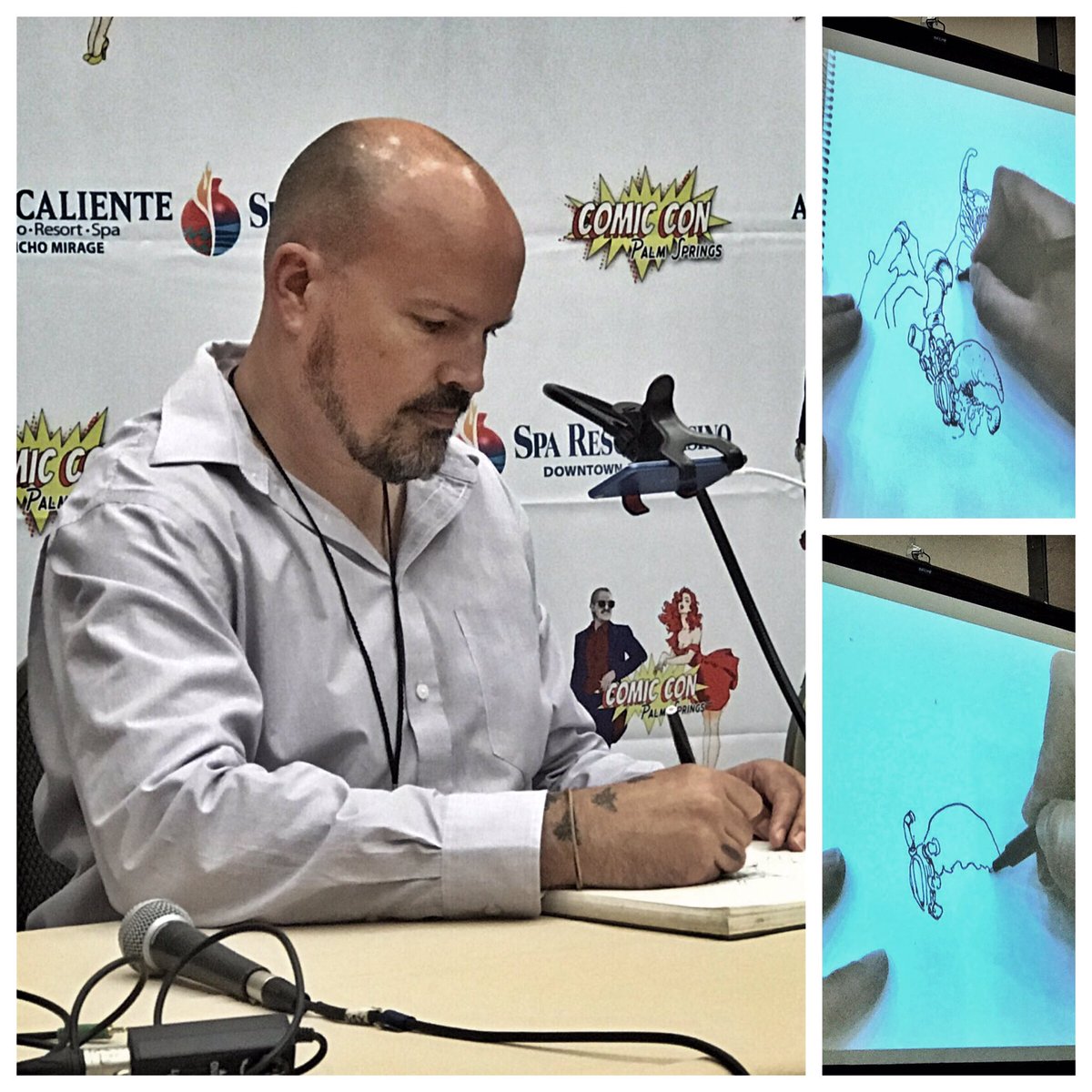 Dan incorporates digital in his craft, an excellent example of how illustrators can use digital tools, while still using pen and paper. He posts his drawings on his @couchdoodles Instagram, which has nearly 52,000 followers. He created The Grave, a digitally distributed comic where he released one panel a day on Instagram for a year to tell the story. He sometimes posts Facebook live videos on his drive into work to further build his following.
Dan spoke at our pre-Comic-Con "Digital LA – Digital Comics panel" several years ago. The panel included speakers from Marvel, DC, Warner Bros., and Thomas Jane from The Punisher film (photo below)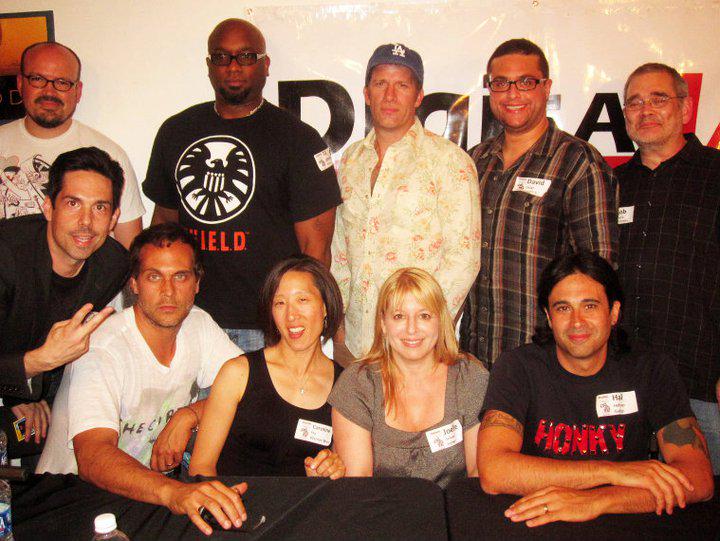 Voice actress Dana Gaier (Edith in Despicable Me franchise) spoke about how she got into voice acting. She said she loves playing Edith in Despicable Me. She would love a story with Edith and the girls entering a rock band contest, while Gru and the minions secretly help eliminate the competition. She said that as a student at UCLA,  people don't usually recognize her on campus since she is doing voice acting. She loves music and acting, and is at UCLA to get her degree and learn other aspects of the entertainment industry.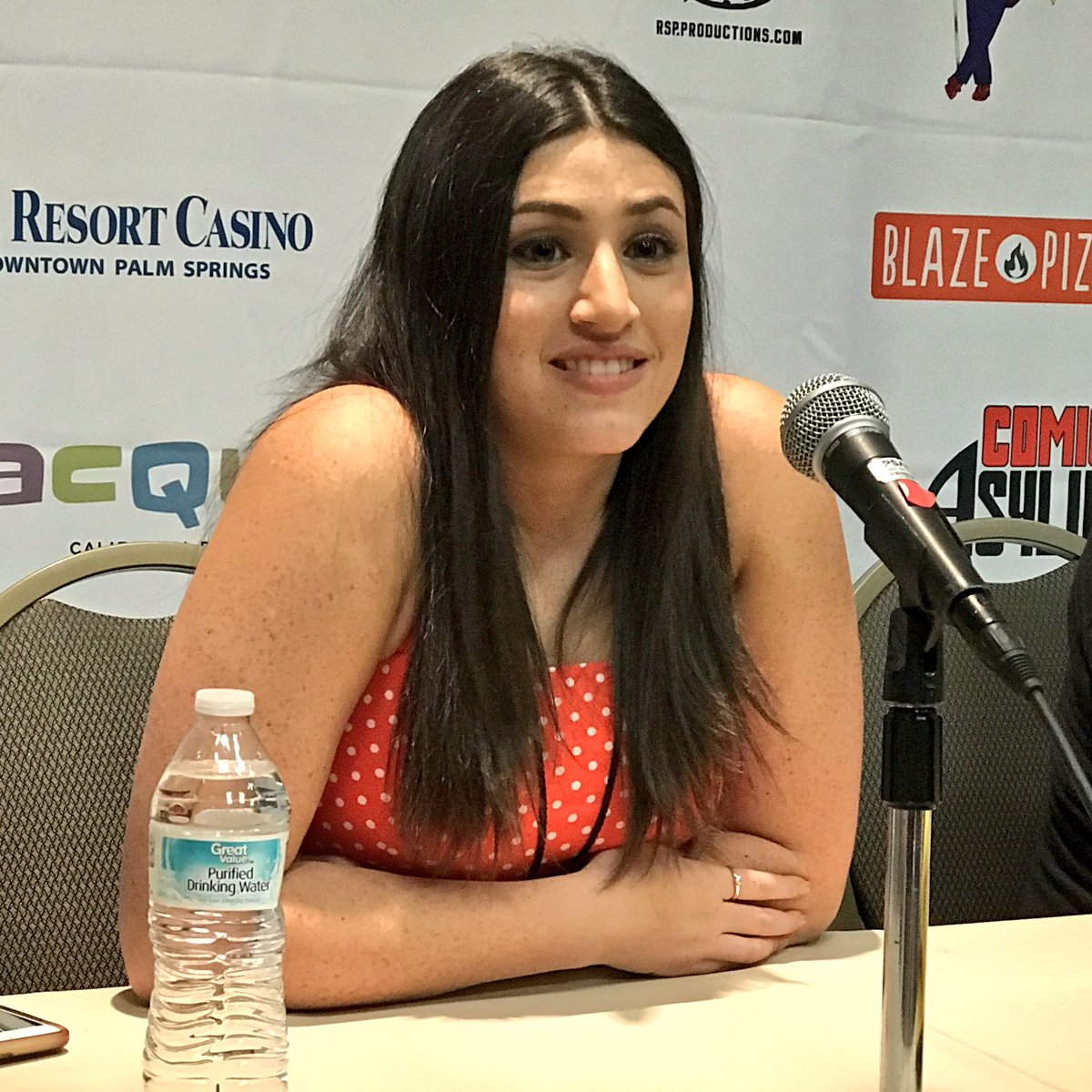 The convention included several themed areas (we wish other conventions had too!) including:
Star Wars scene room: 501st legion brought several Star Wars backdrops for photo opps. This should be required at all conventions !
Pirates of the Caribbean prop room
LEGO play room with models
Arcade Zone: free video games and pinball games
Zombie Cafe: zombies do standup comedy onstage as you eat lunch
Starship Academy: play multiplayer space game
Cosplay
Lots of great cosplay on the show floor. Several cosplayers use Instagram to  build their following, and book gigs.
LA based Michael Huffman and Crissy Lynn had a booth on the show floor. Crissy did airbrush painting on Michael's chiseled physique.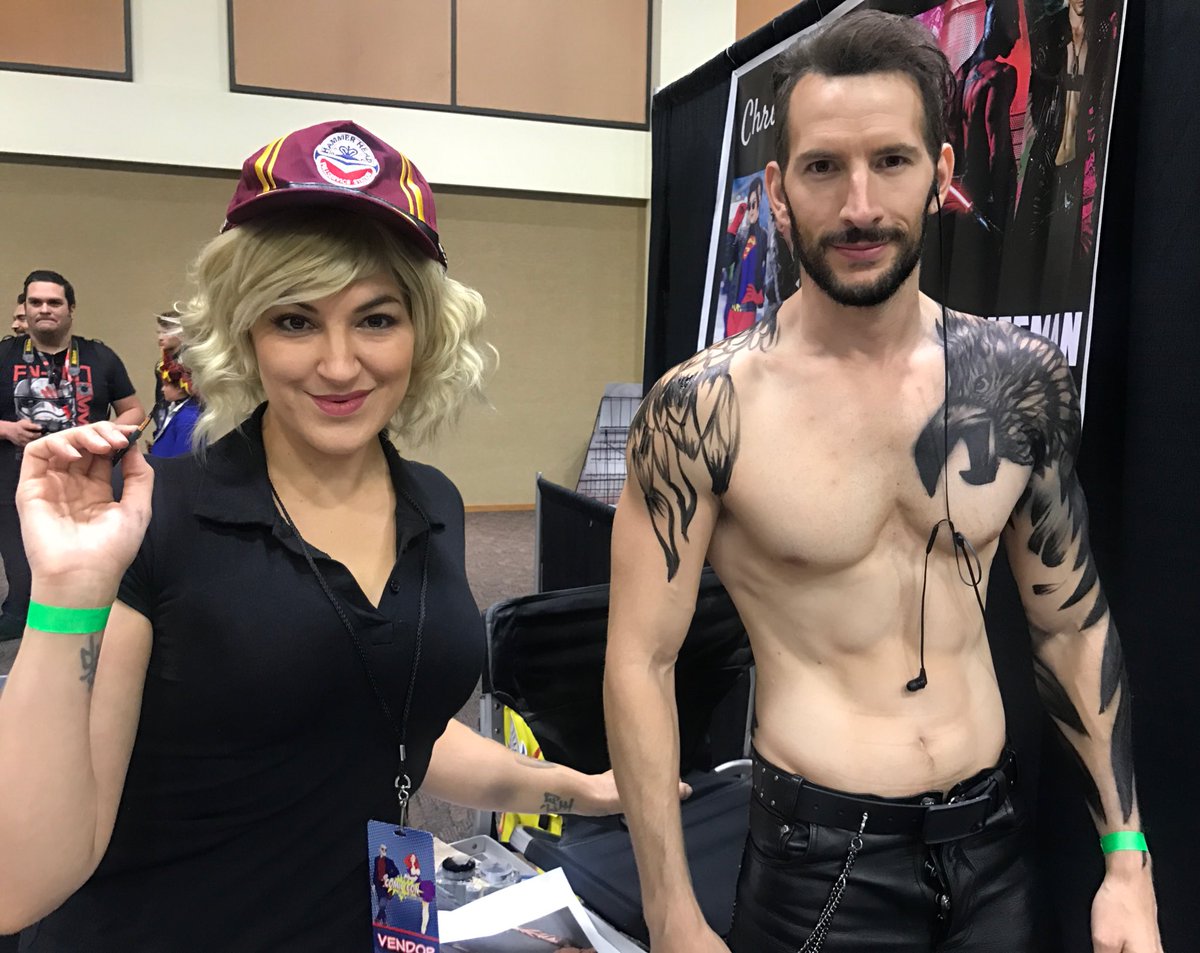 Hawkman's wings expand, and mace lights up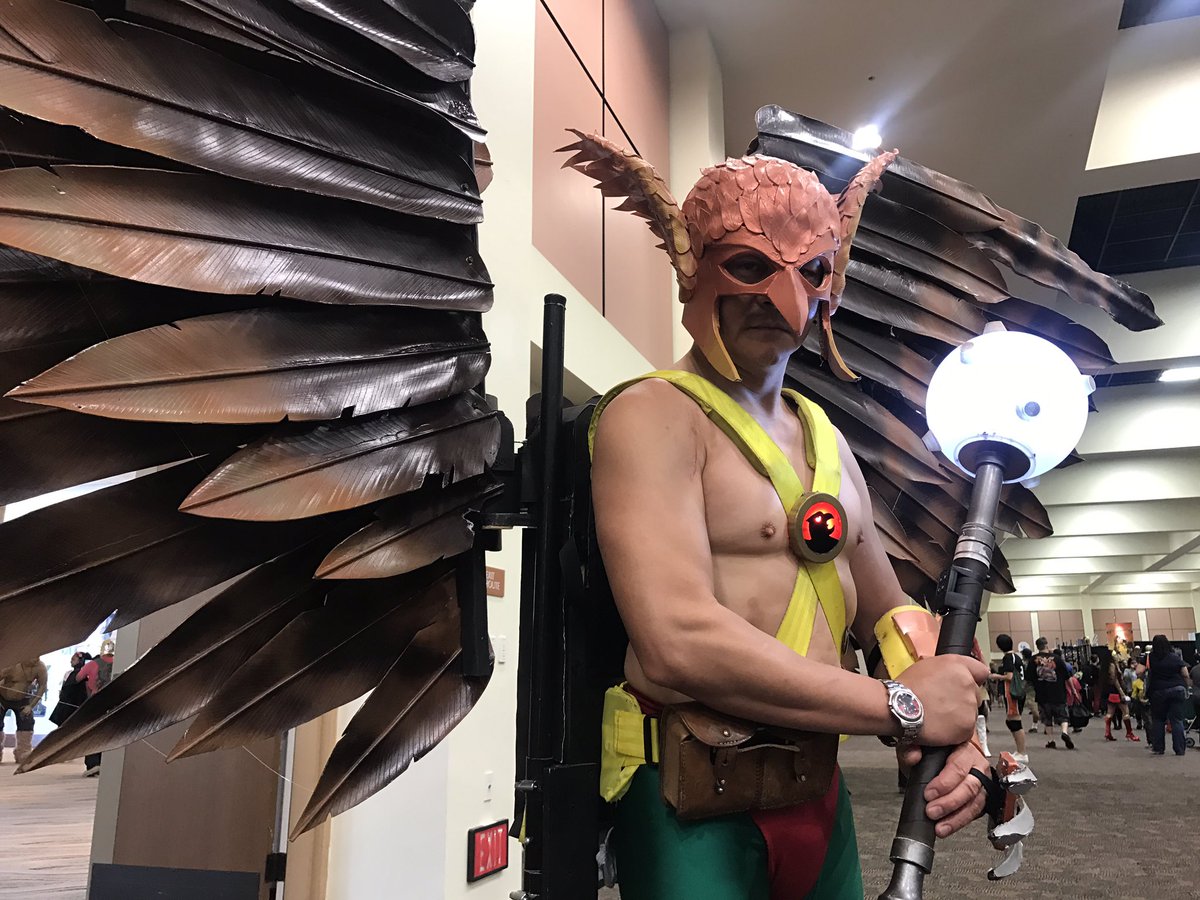 Assassin's Creed