Crazy Rich Asians director Jon M. Chu and the Warner Bros. Publicity team won top PR awards at the annual ICG Publicists Awards, held Feb. 22 at the Beverly Hilton in Beverly Hills. He arrived on the red carpet with Crazy Rich Asians actresses Michelle Yeoh and Constance Wu.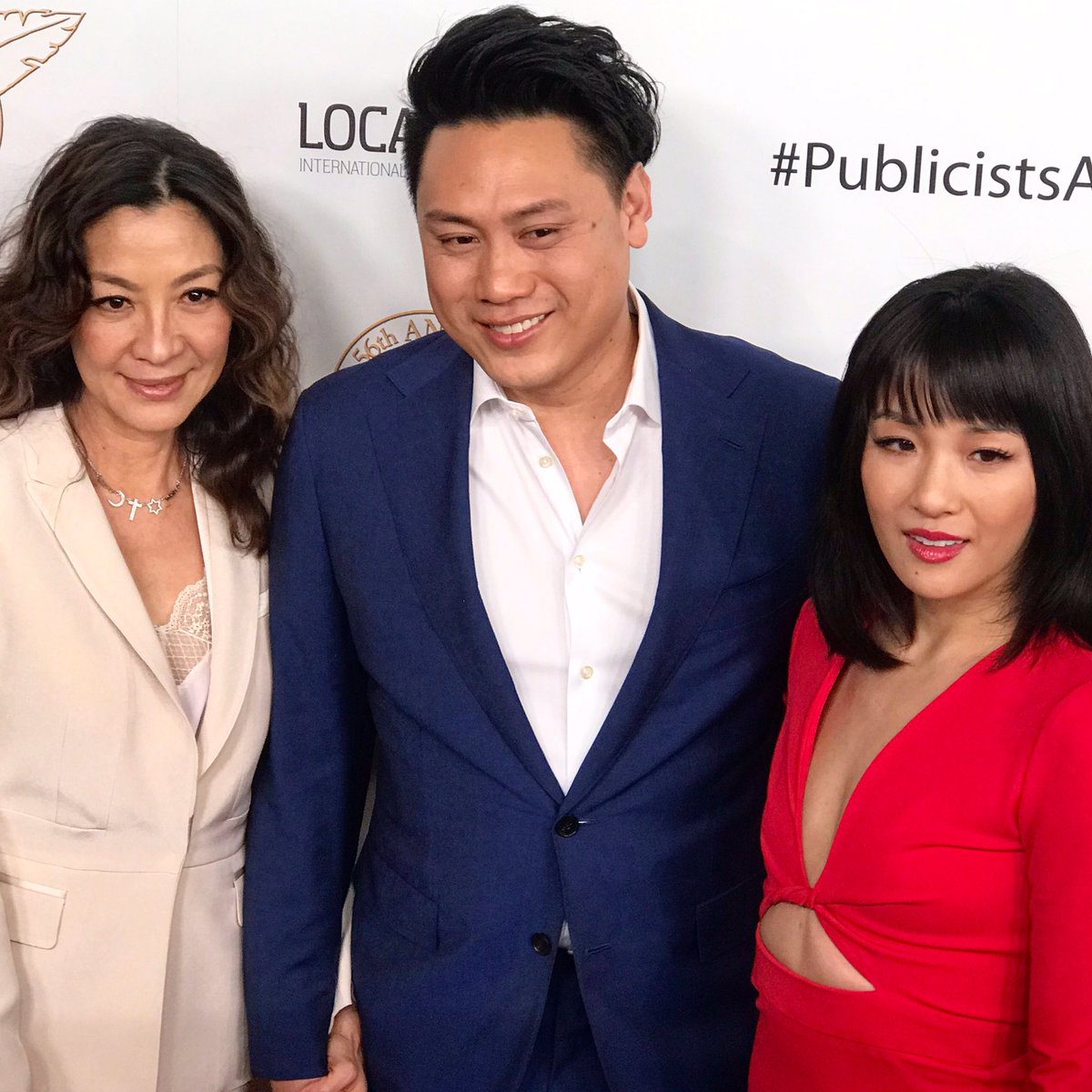 The annual awards shines the spotlight on the publicity teams who are used to dodging the spotlight to shine it on their clients. The annual awards luncheon has been held on the Friday two days before the Oscars.
Jon Chu won Motion Picture Showman of the Year for his work on Crazy Rich Asians. He worked with the Warner Bros. PR teams around the world non-stop, so that the movie became a movement.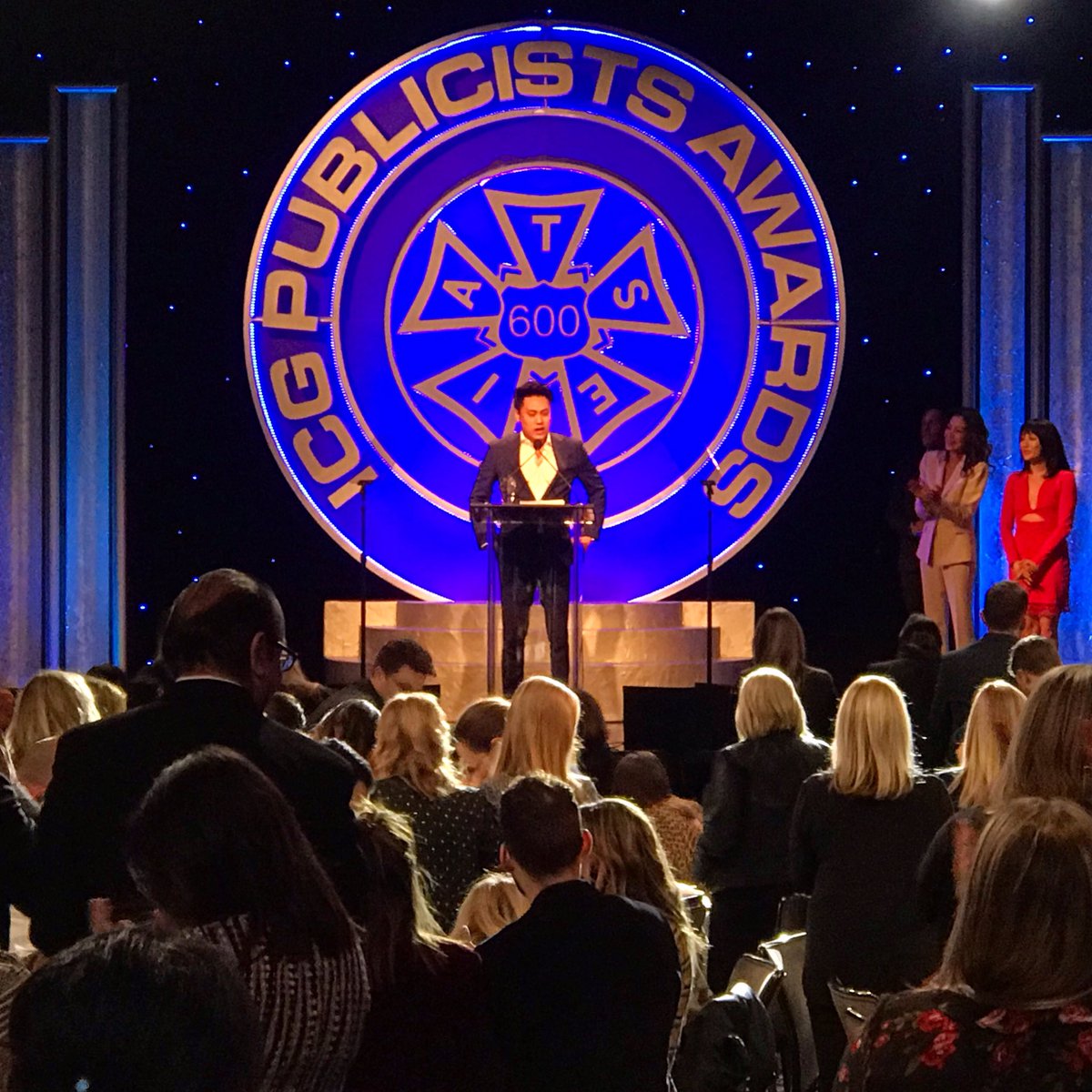 Accepting the "Showman" award, Chu said that he learned the importance of "showing" who he was from his Chinese parents. He said growing up in school, he was self conscious about appearing different, so he always tried to fit in and downplay his background. But at a grade school Chinese New Year Party, his parents brought a big party w Chinese food, lion dancers, fortune cookies, and red envelopes with chocolate inside. Jon's childhood friends loved it, and he became well liked and accepted, for showing who he was, not for hiding it.
"When you show them, they can't unsee you," Jon Chu said.
The Crazy Rich Asians film does exactly that: Show other culture, food, country and celebrate it to the fullest. Not hide it.
The Warner Bros. Publicity team won the Maxwell Weinberg Publicity Showmanship of the Year Award for Motion Pictues. Jon Chu and Michelle Yeoh joined the PR team on stage for a group photo, showing how the PR team, director and cast worked tirelessly to make the film an event.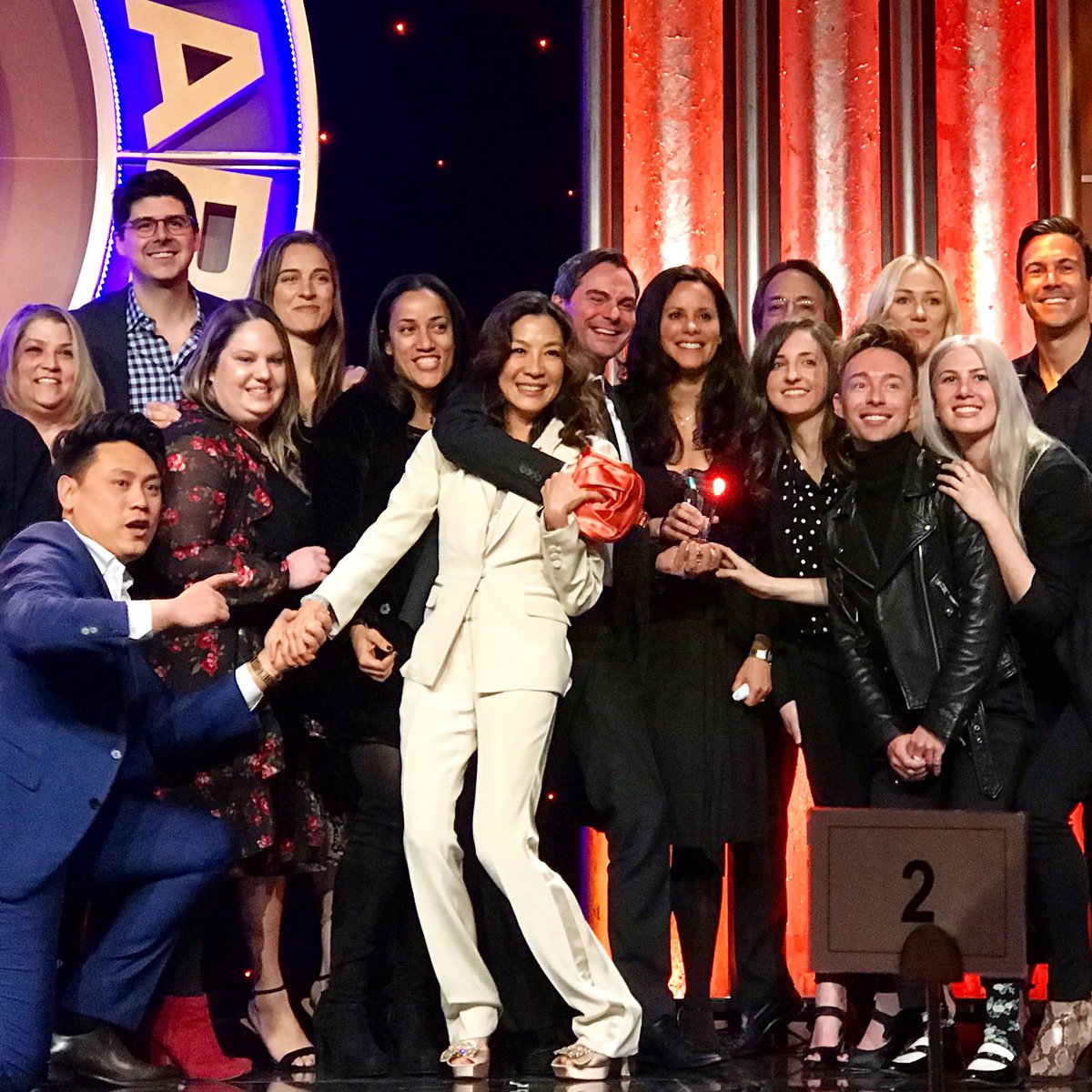 Jamie Lee Curtis won the Lifetime Achievement Award for her work, from Halloween, True Lies, to the recent top-grossing Halloween film, which set records for top-opening movie for an actress over 50.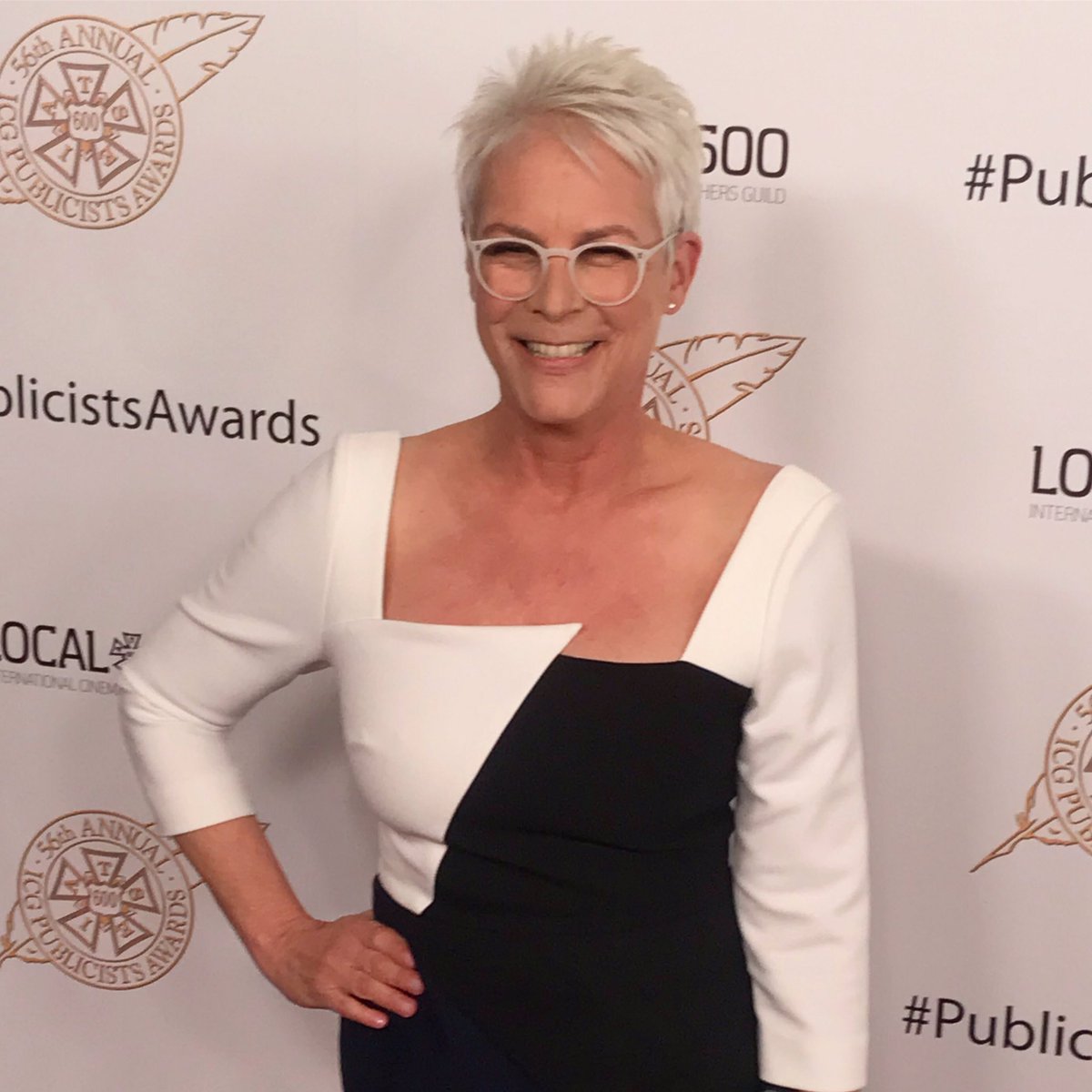 "I believe in the freedom of the press. I can't do what I do without you. And you can't do what you do without me. It's a dance," Jamie said in her acceptance speech. She added that having two parents in the industry helped her learn about PR: one parent courted PR; the other disliked it, with varying results.
"This is a business. It's a show off business," she said, saying it's important to know how to "play the game."
In her acceptance speech, she presented a framed award to her publicist for helping her to get where she is today. The audience jumped to their feet to give a standing ovation for the kind gesture, the first time an awardee has given her publicist an award at these awards.
Greg Berlanti won the Television Showmanship of the Year award, for his TV shows including Arrow, Flash, Black Lightning, and Supergirl. He has been praised for featuring ethnically diverse and LGBTQ characters in his shows.
He thanked his Mom for being his first publicist. When he was starting out, if the press gave his early shows negative reviews, she would go around town buying up negative newspapers and magazines from newsstands and doctors offices tables, so others wouldn't see.
Justin Chang reporter Los Angeles Times was honored with The Press Award, presented by actress Amy Seimetz.
Presenters included Anna Paquin,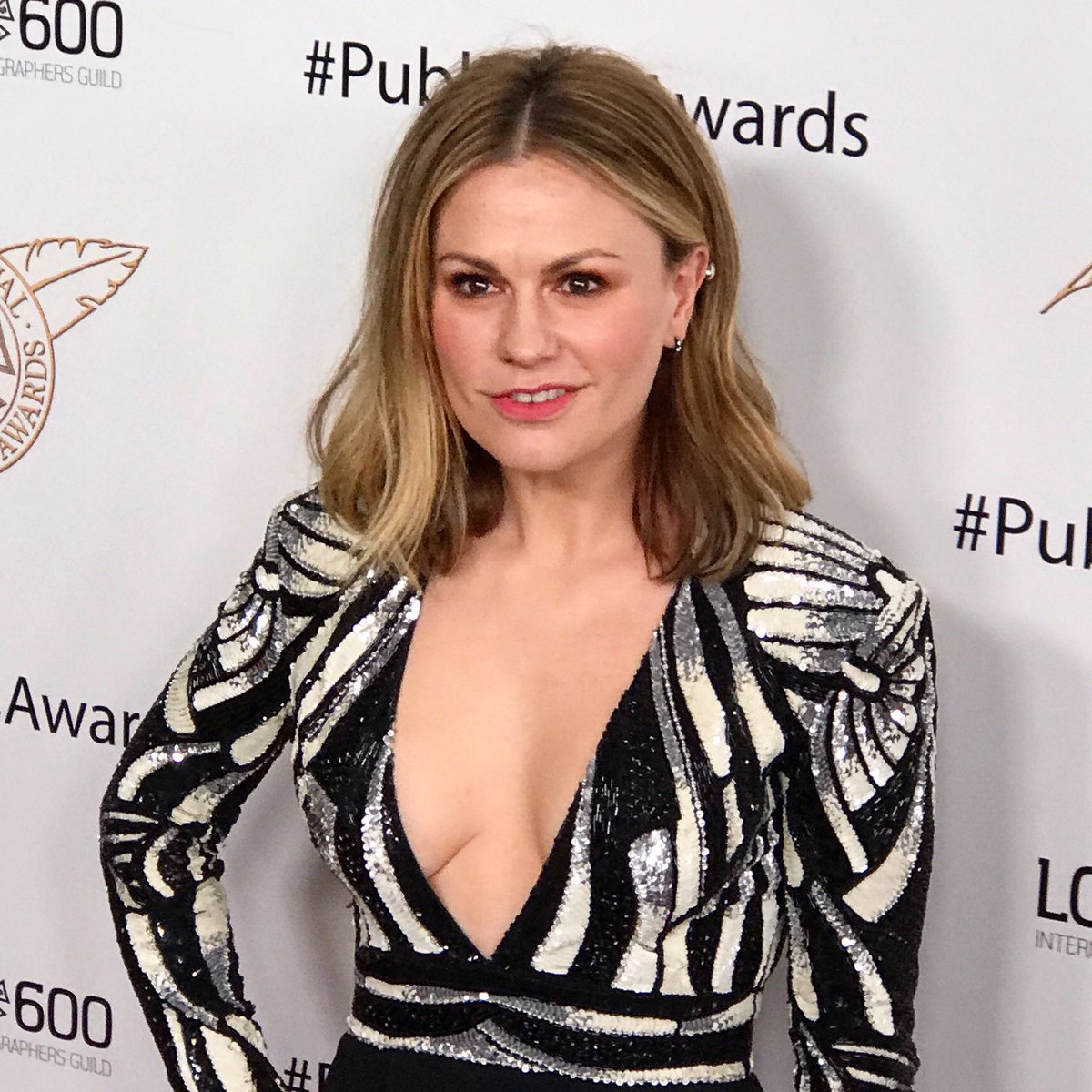 Gwilym Lee, who plays Queen's Brian May in Bohemian Rhapsody,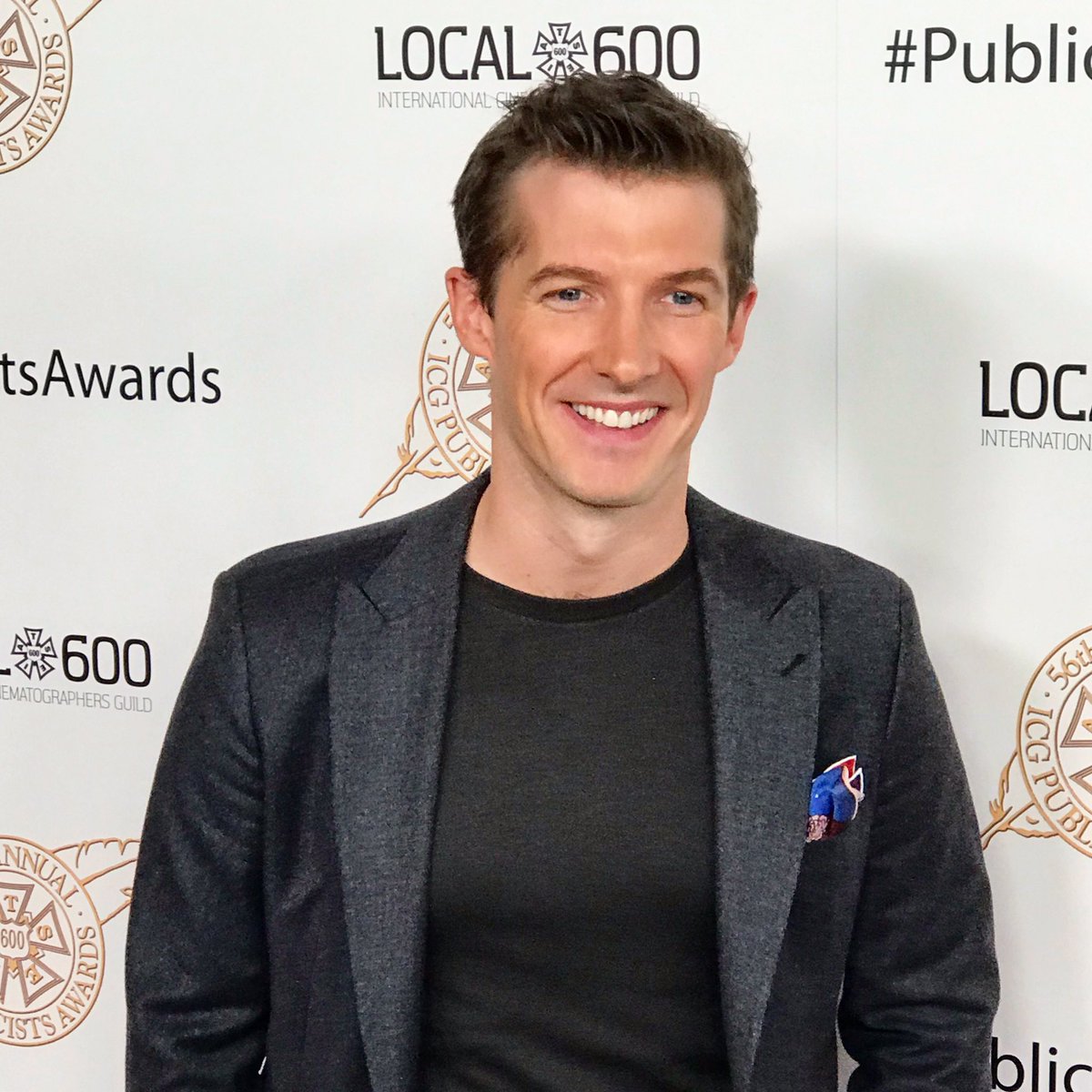 and Joe Mazzalo, also in Bohemian Rhapsody.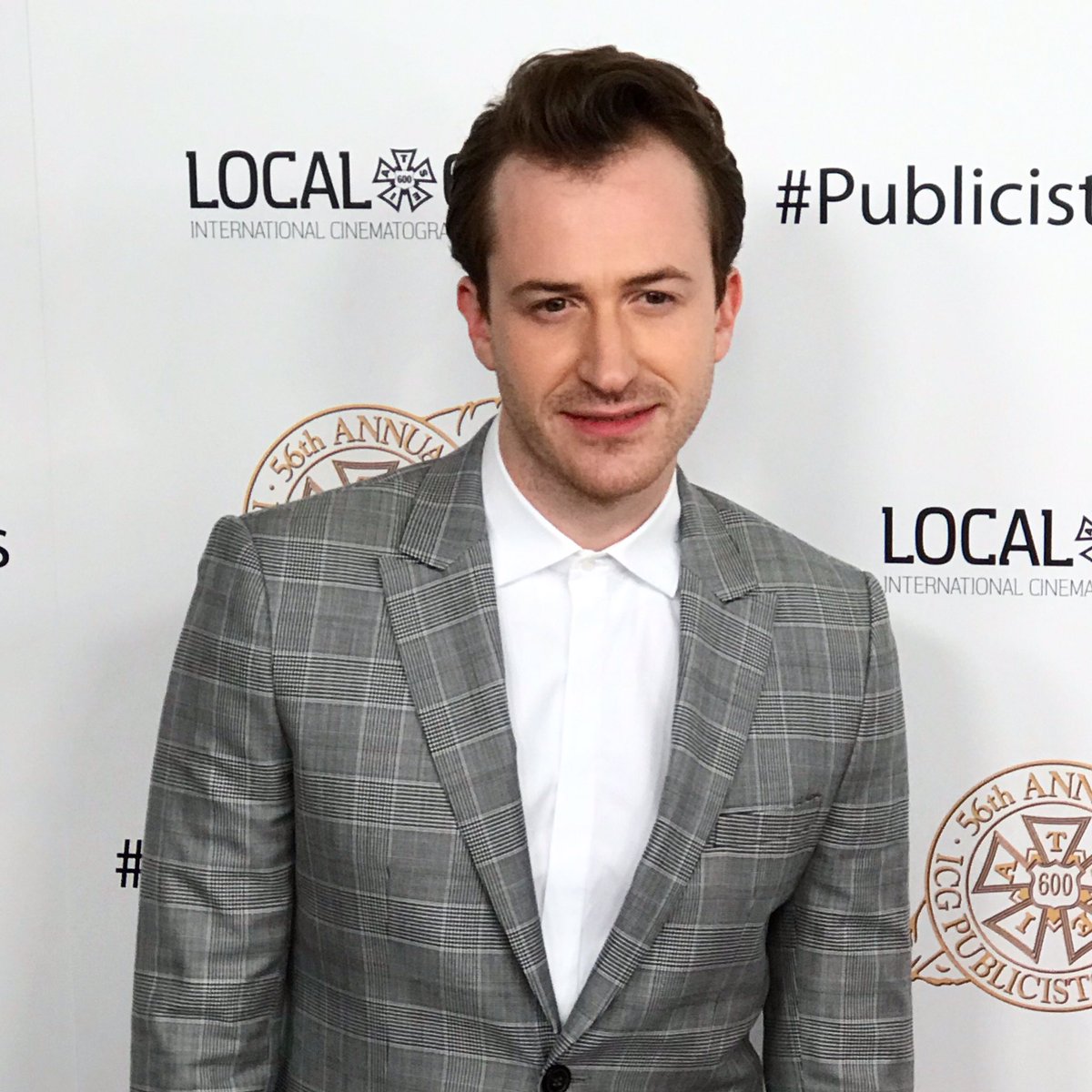 WINNERS and NOMINEES OF THE 56th ANNUAL ICG PUBLICIST AWARDS:
Maxwell Weinberg Publicist Showmanship Motion Picture: The union publicists that worked on publicity campaigns on behalf of:
Black Panther (The Walt Disney Studios)
Bohemian Rhapsody (Twentieth Century Fox)
**Crazy Rich Asians (Warner Bros. Pictures) (winner)
Halloween (Universal Pictures)
A Quiet Place (Paramount Pictures)
Spider-Man: Into the Spider-Verse (Sony Pictures)
Get Out – Universal Pictures
Maxwell Weinberg Publicist Showmanship Television:
The Alienist – Gabriela Zapata (Paramount Television and Turner's Studio T)
**The Late Show with Stephen Colbert – Ryan Aguirre (CBS Television Studios) (winner)
Mayans, M.C. Chris Kaspers (Fox 21 Television & FX Productions
Pose – Yong Kim (Fox 21 Television & FX Productions)
Single Parents – Shari Rosenblum (Twentieth Century Fox Television & ABC Studios)
The Henri Bollinger Award
**Henri Bollinger, posthumously
Excellence in Unit Still Photography for Motion Pictures:                                                   
**Murray Close (winner)
Claire Folger
Matt Kennedy
Merrick Morton
Hopper Stone
Excellence in Unit Still Photography for Television:
Beth Dubber
Richard Cartwright
Colleen Hayes
**Macall Polay (winner)
Van Redin
Les Mason Award, (highest honor the Publicists can bestow on one of their own members)
Riki Arnold, Senior Publicist, Photo Editor (The Walt Disney Company)
Gabriela Gutentag, Unit Publicist
Sheryl Main, Unit Publicist
**Ernie Malik, Unit Publicist (winner)
Rochelle Romanelli, Senior Publicist (Paramount Pictures International)
Press Award:
Chris Cavell, The Ellen DeGeneres Show
**Justin Chang, Los Angeles Times (winner)
Erik Davis, Fandango
Tom O'Neil, Gold Derby
Andy Reyes, Entertainment Tonight
Bob Yeager Award for Community Service:
**Kirsten Anderson (winner)
International Media Award: 
Vera Anderson, HFPA/Mexico
Nelson Aspen, Sunrise, Australia
**Jami Philbrick, Mtime, China (winner)
Jeremy Kaye, Screen International
Adam Tanswell, HFPA/UK