Q Con, a new comic convention for LGBTQ+ comics creators, fans, and allies, debuted June 18 at Plummer Park in West Hollywood. The free convention featured artists, vendors, raffle, and a costume competition.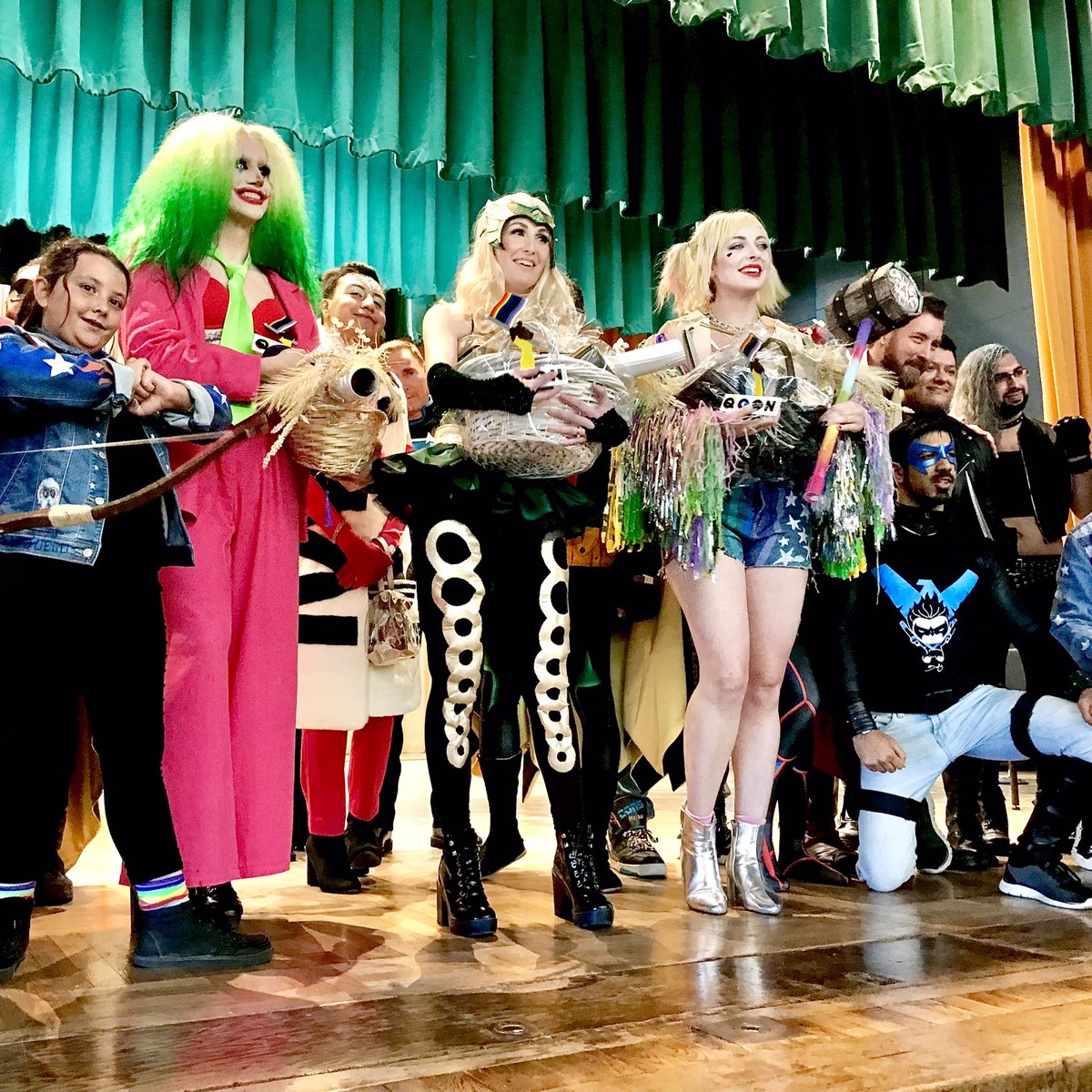 Costume Competition: Nearly two dozen contestants entered the cosplay competition.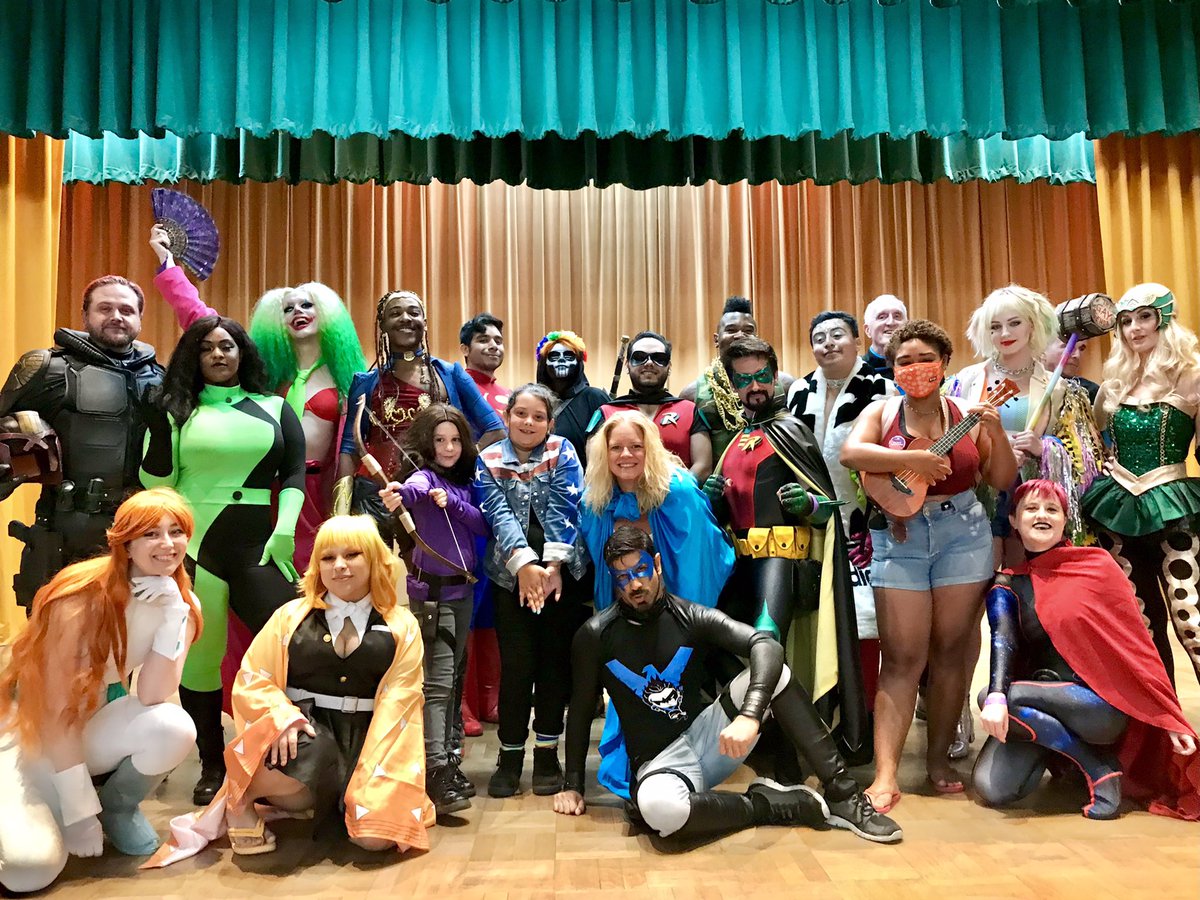 Ladies won the top three prizes including gift baskets: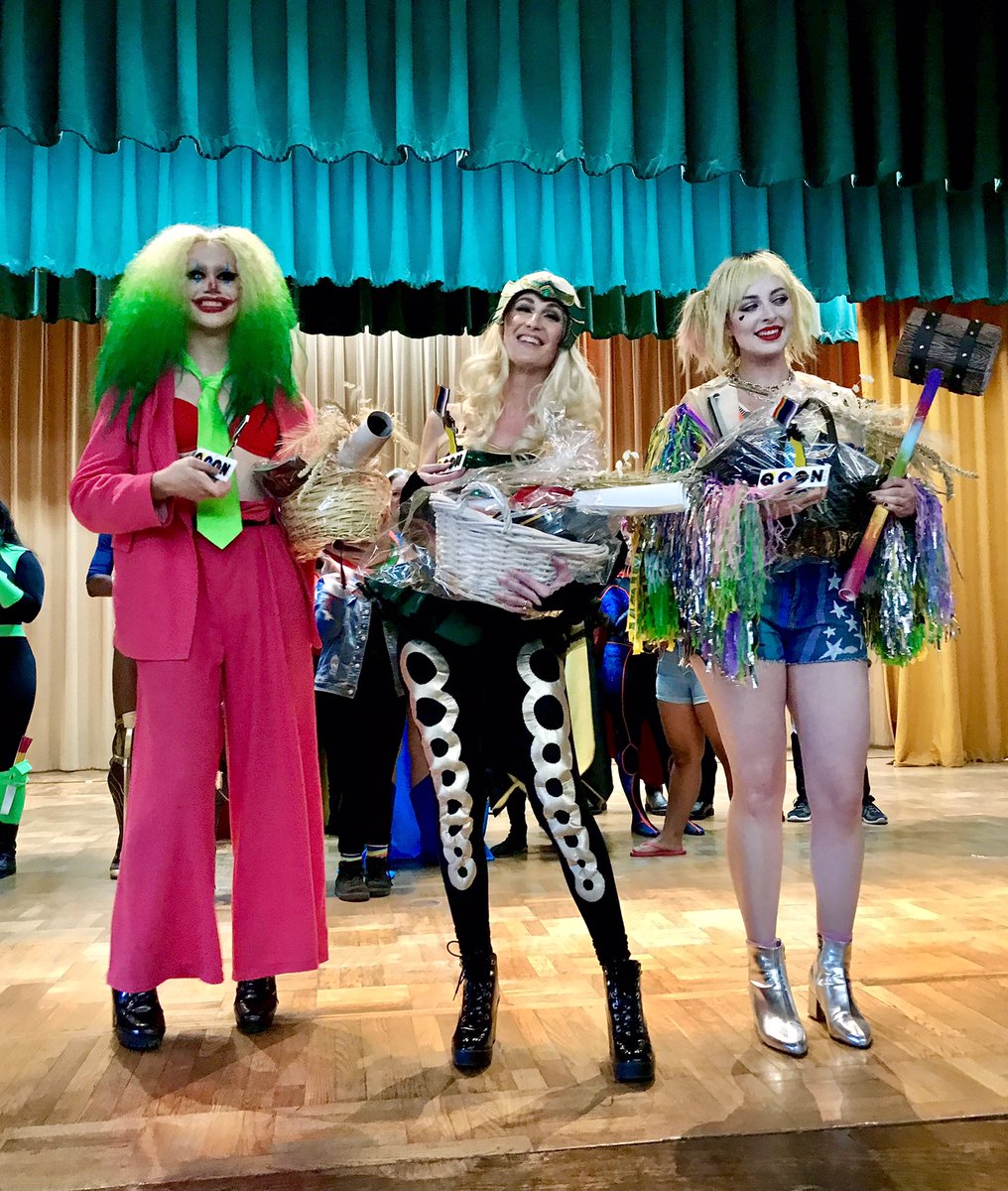 First Place: Michelle Waffle-Otero @meshellwaffleoo as Enchantress
Harley Quinn won second place
Joker won third place.
The show floor featured a few dozen local LGBTQ comics writers, artists, vendors, and community organizations.
Prism Comics, which organized the event, had several tables displaying LGBTQ comics and merch.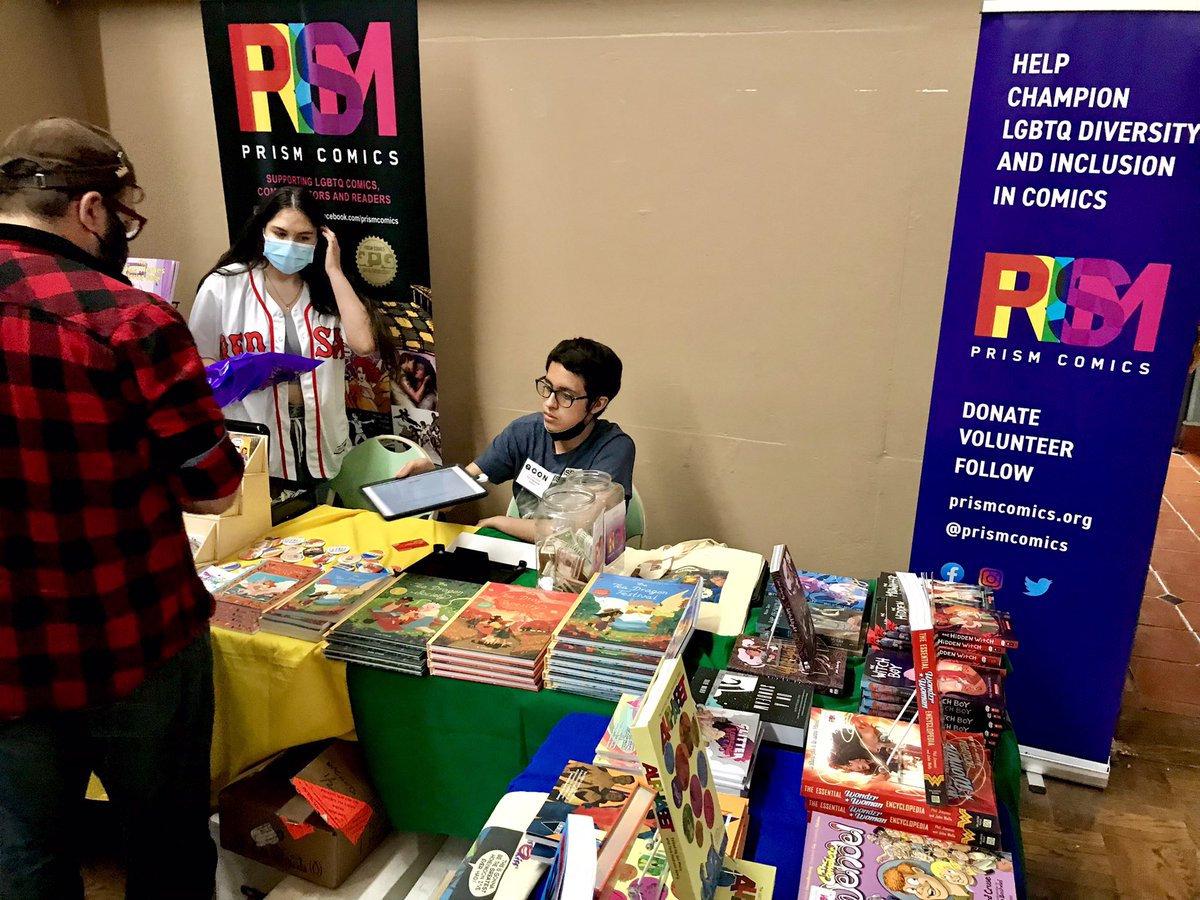 Qweerty Gamers organizes events for queer gamers.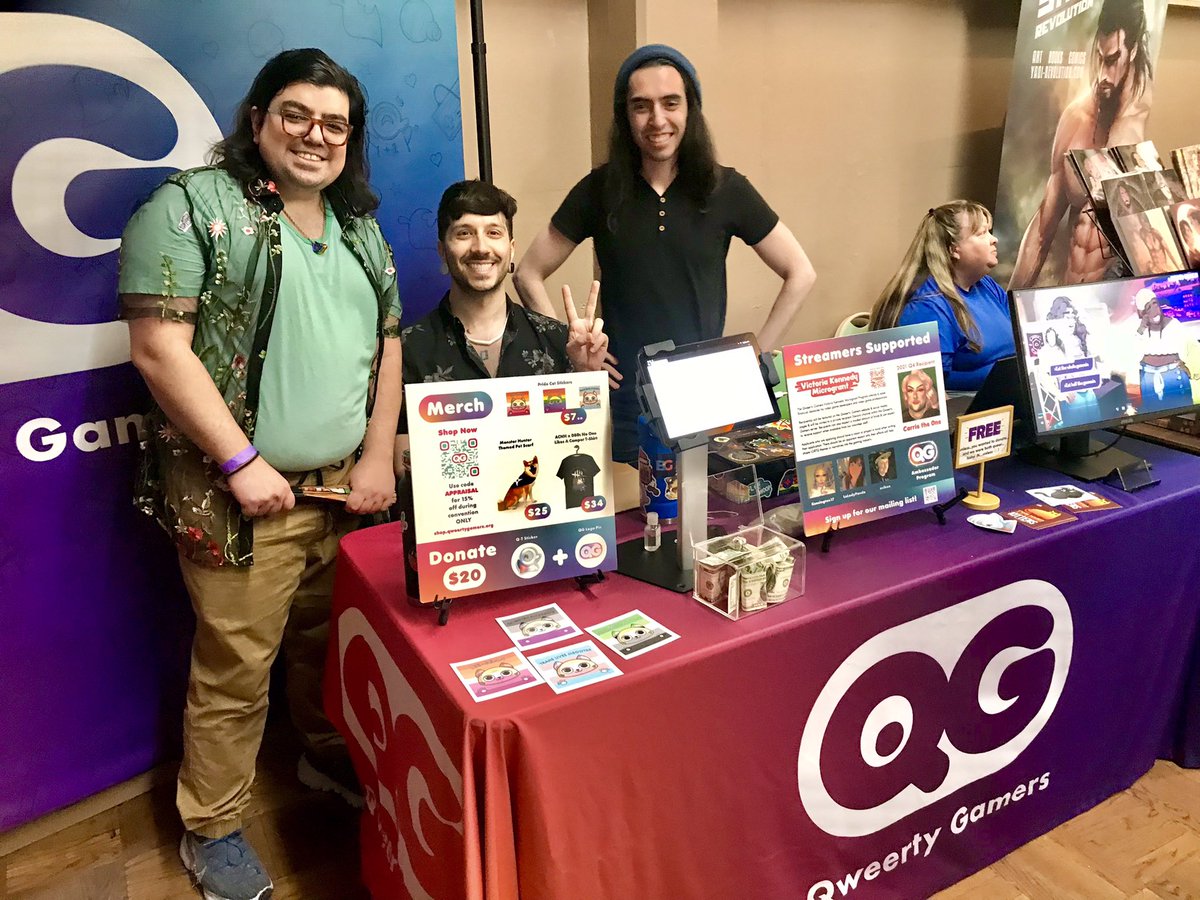 Kayden Phoenix's vendor booth featured comics, stickers, patches, and collectibles around her Latina Superheroes. She has spoken at several of our Digital LA panels organized at WonderCon, etc.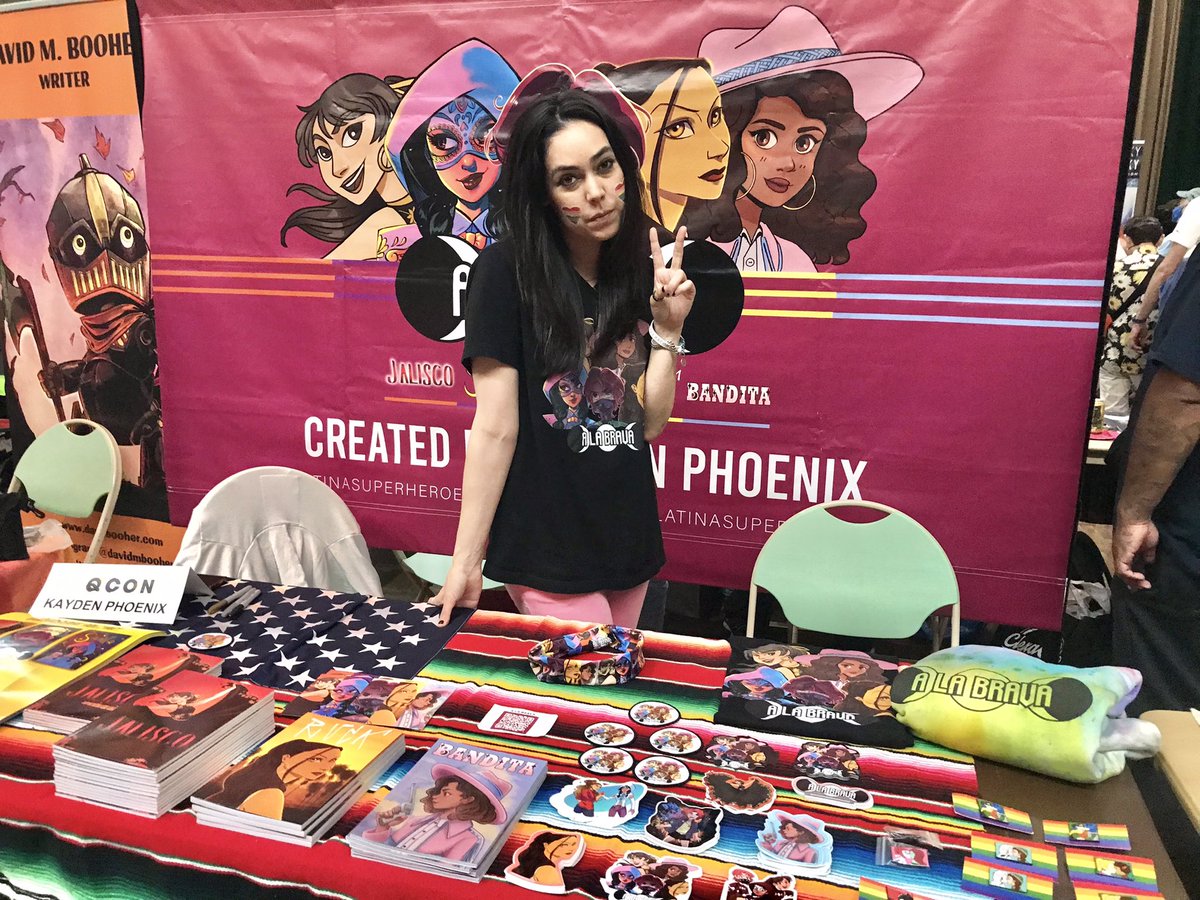 Illustrator Michael Derry displayed some of his artwork and comic books.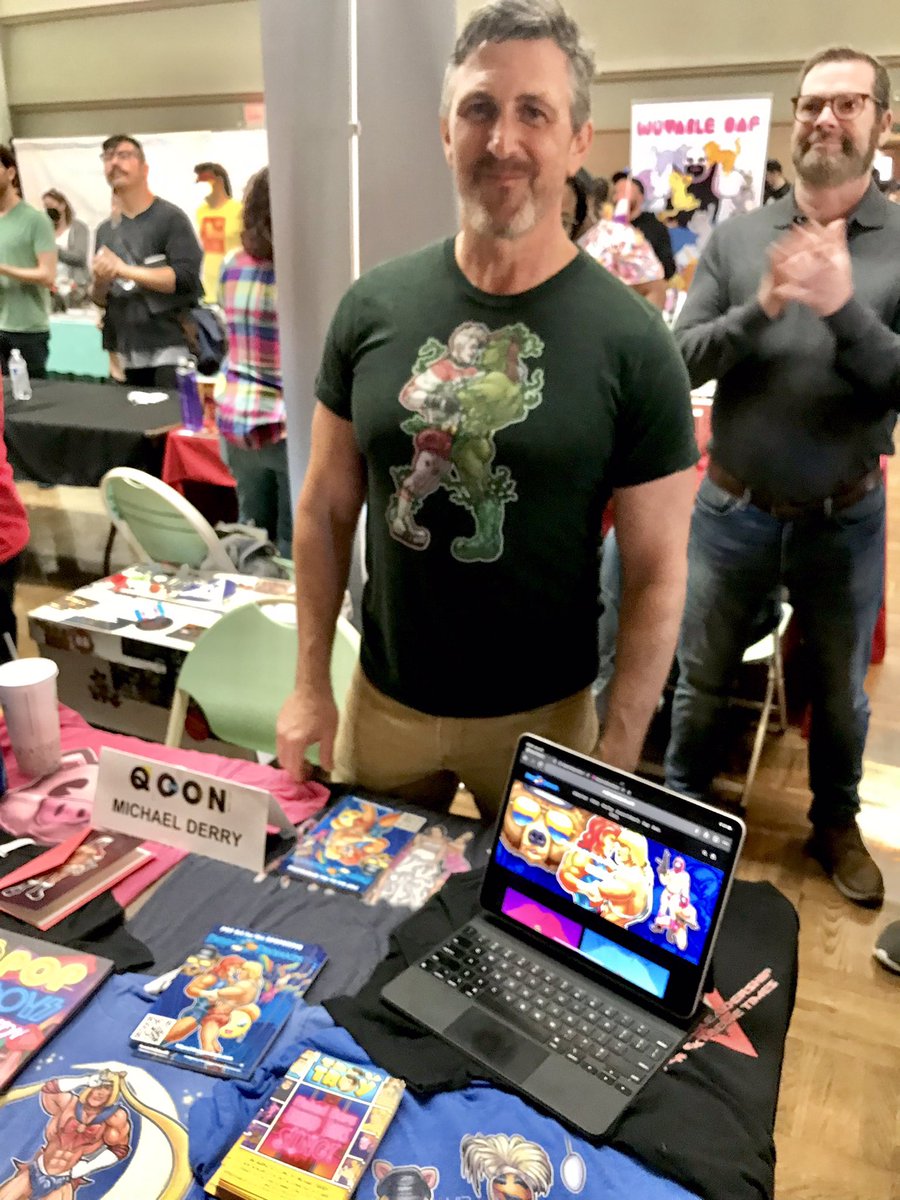 Cosplayers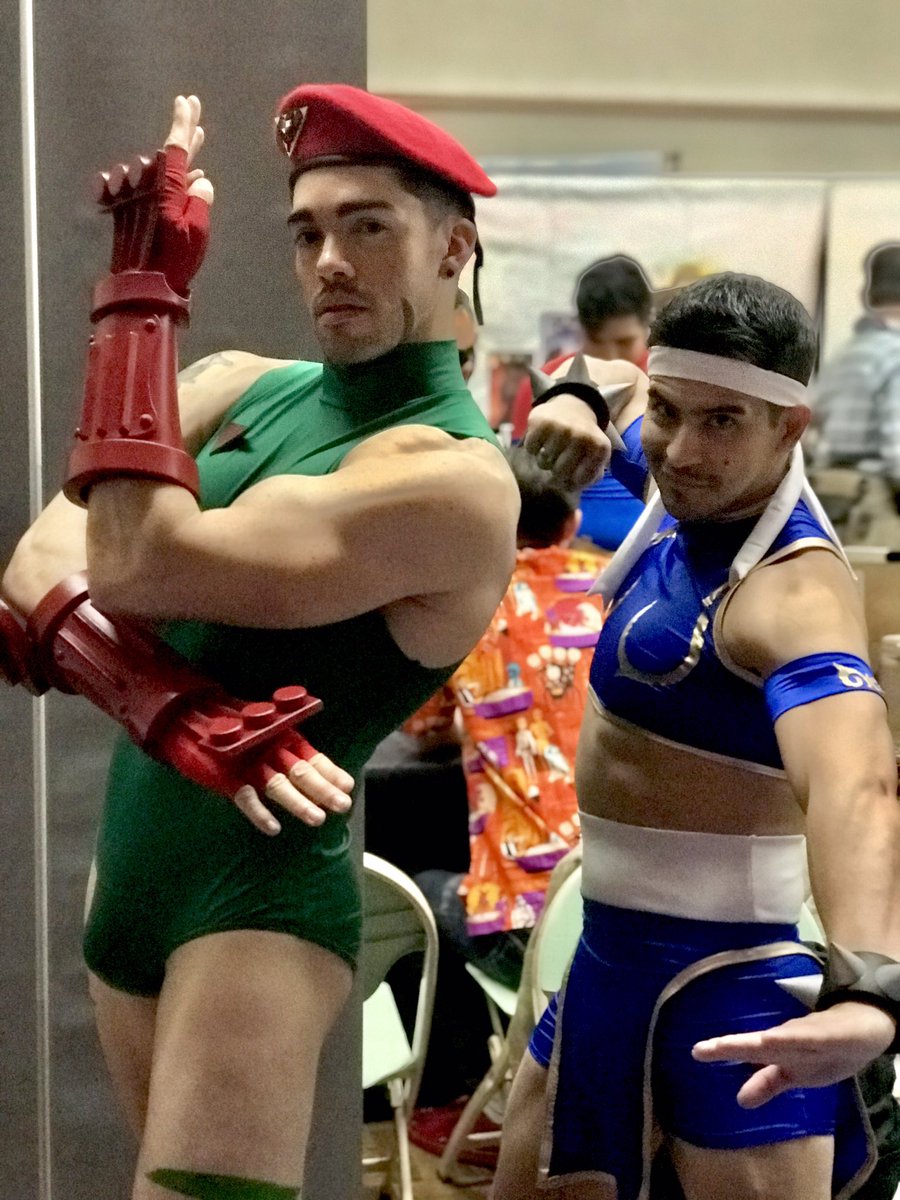 At the raffle, one attendee won a huge TV.
Q Con Origin Story
Q Con was founded and organized by Prism Comics, a local non-profit volunteer organization supporting LGBTQIA friendly comic professionals and reader. Prism Comics regularly has vendor booths at SoCal comic conventions like San Diego Comic-Con and WonderCon to help sell comics by LGBTQ creators, and just be present and visible for LGBTQ fans and comics creators.
Prism Comics President Ted Abenheim decided to start Q Con to create a space for LGBTQ artists, vendors, fans, and allies. It had been nearly a decade since BentCon, a previous LGBTQ focused comic convention held in 2014 in Burbank.
"We wanted to create a place for LGBTQ comics creators and fans," said Ted Abenheim, Prism Comics, President.
He applied for an arts grant from the City of West Hollywood Arts Division, and it got approved. The event was also part of the WeHo Pride LGBTQ Arts Festival (May 22-June 20).
Abenheim quickly contacted comics creators and vendors to offer tables on the show floor. He found several local community sponsors to support, including LA Film School, TokyoPop, and tapas.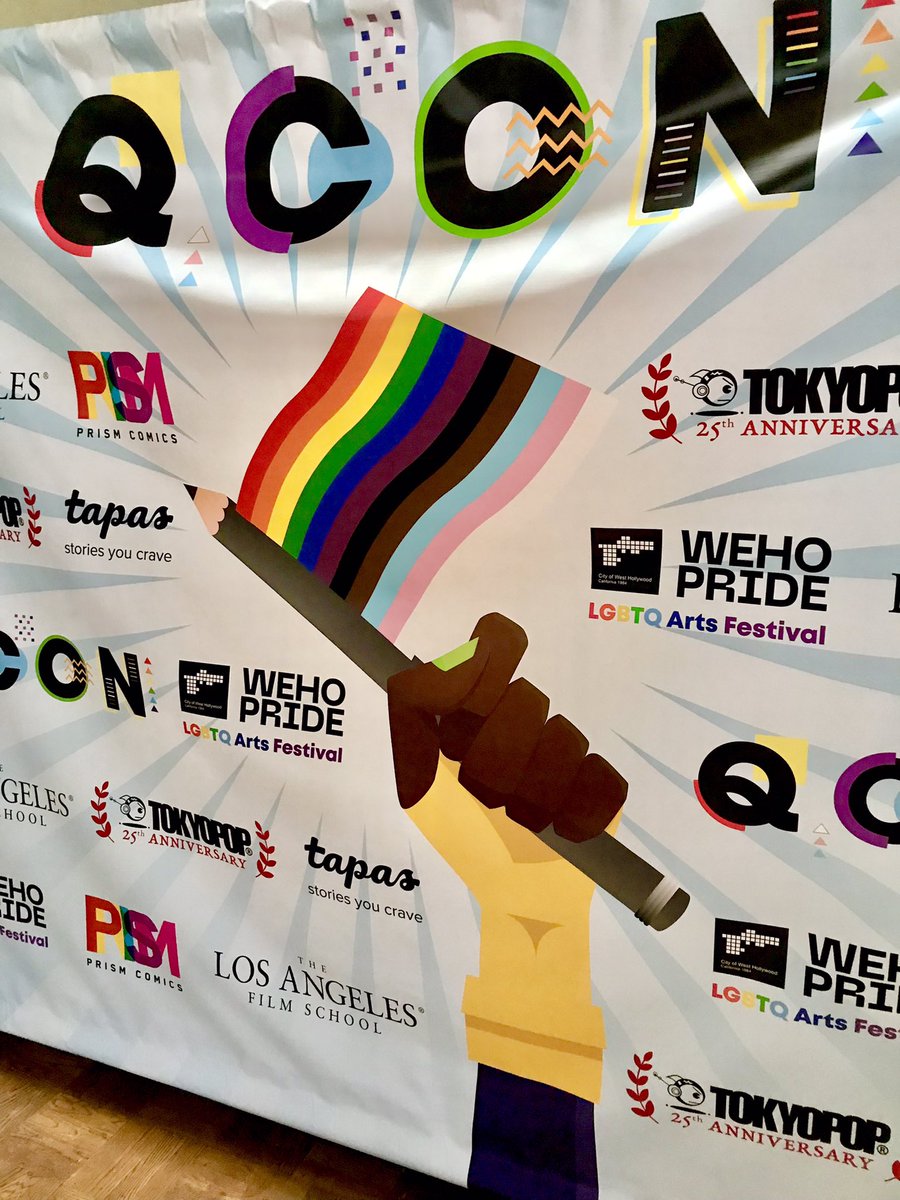 The event was successful, with more attendees than expected at the expo floor, cosplay competition and more.
There are plans to do another next year.