This year's Super Bowl LVI returns to Los Angeles, with lots of digital tie-ins that are very LA including TikTok, Esports team FaZe Clan and Madden game, NFTs and Roblox.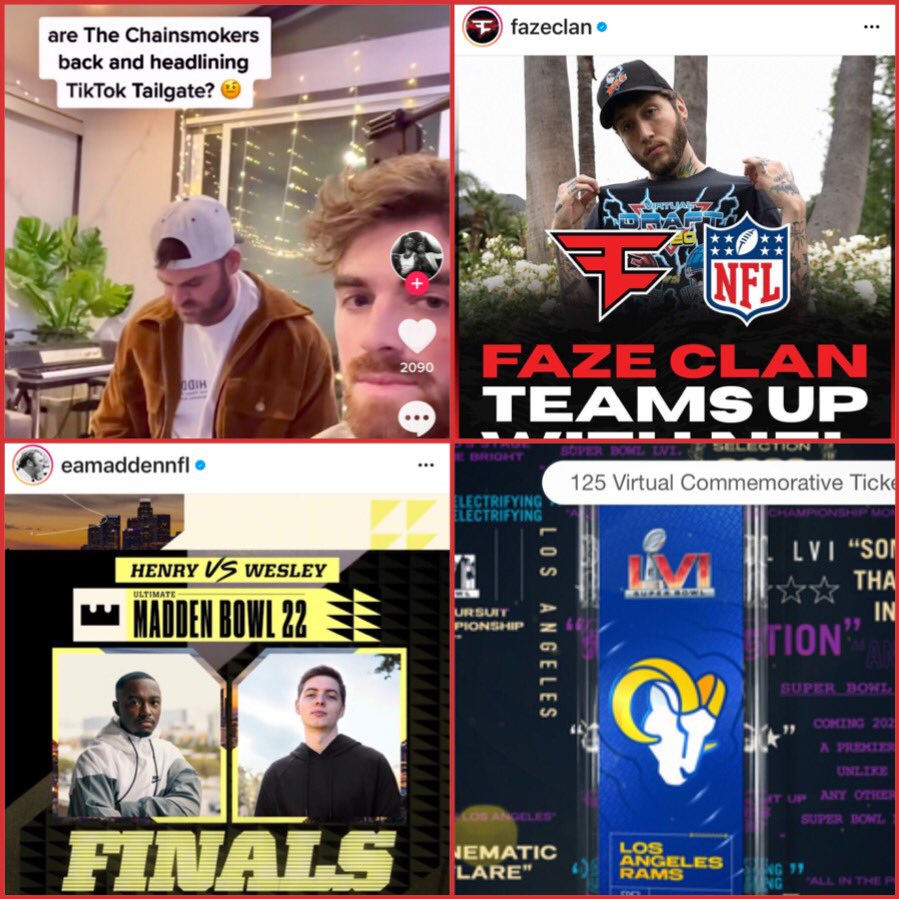 TikTok Tailgate
NFL has partnered with TikTok, with US HQ in Culver City, for a TikTok Tailgate pregame show on Super Bowl Sunday. The Tiktok pre-game show starting an hour before the Game on the TikTok app will feature a performance by the Chainsmokers, and appearances by several TikTok influencers.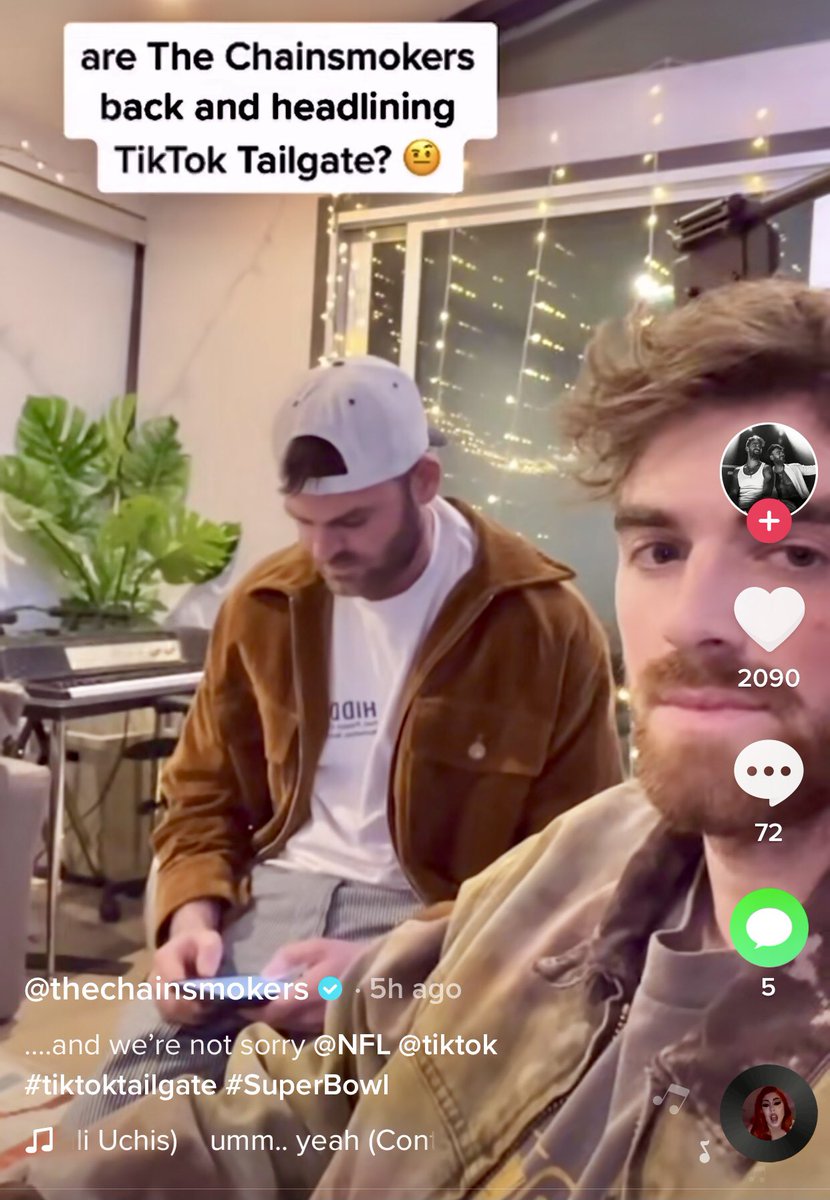 With over 2.2 million fans on TikTok, The Chainsmokers are one of the most popular musical groups on the platform. Fans on TikTok have been entertained by videos soundtracked by hits like "Closer" ft. Halsey, which inspired more than 900K video creations, "Don't Let Me Down" ft. Daya with over 250K videos created, and many others. The duo have recently been using their own TikTok profile to celebrate the release of their new single "High," highlighting creations by the community, posting their own hilarious vids, and asking their friends what they really think of the single.
"It was an honor to perform our single "High" for the first time in our hometown stadium at halftime of the NFC Championship. We are so excited to be returning once again to the SoFi Stadium campus to headline the NFL TikTok Tailgate on Sunday before Super Bowl LVI! After two years off the map, we couldn't be more grateful to the NFL for this opportunity. We can't wait to see you there," said The Chainsmokers
TikTok creators scheduled include @angryreactions, @joshrichards, @marthastewart, @KingBach, @allisonkuch, @charlesgross, @emilyzugay, @jongraz, @nanajoe19, @leogonzall, @rainbowdads and @2gunnnz.
This is the second year of NFL TikTok Super Bowl promotions.
Esports Team: FaZe Clan
NFL has partnered with LA-based esports team FaZe Clan for co-branded flag football game with NFL players and FaZe talent on Sat Feb. 12, 1pm at the Super Bowl Experience at the LA Convention Center.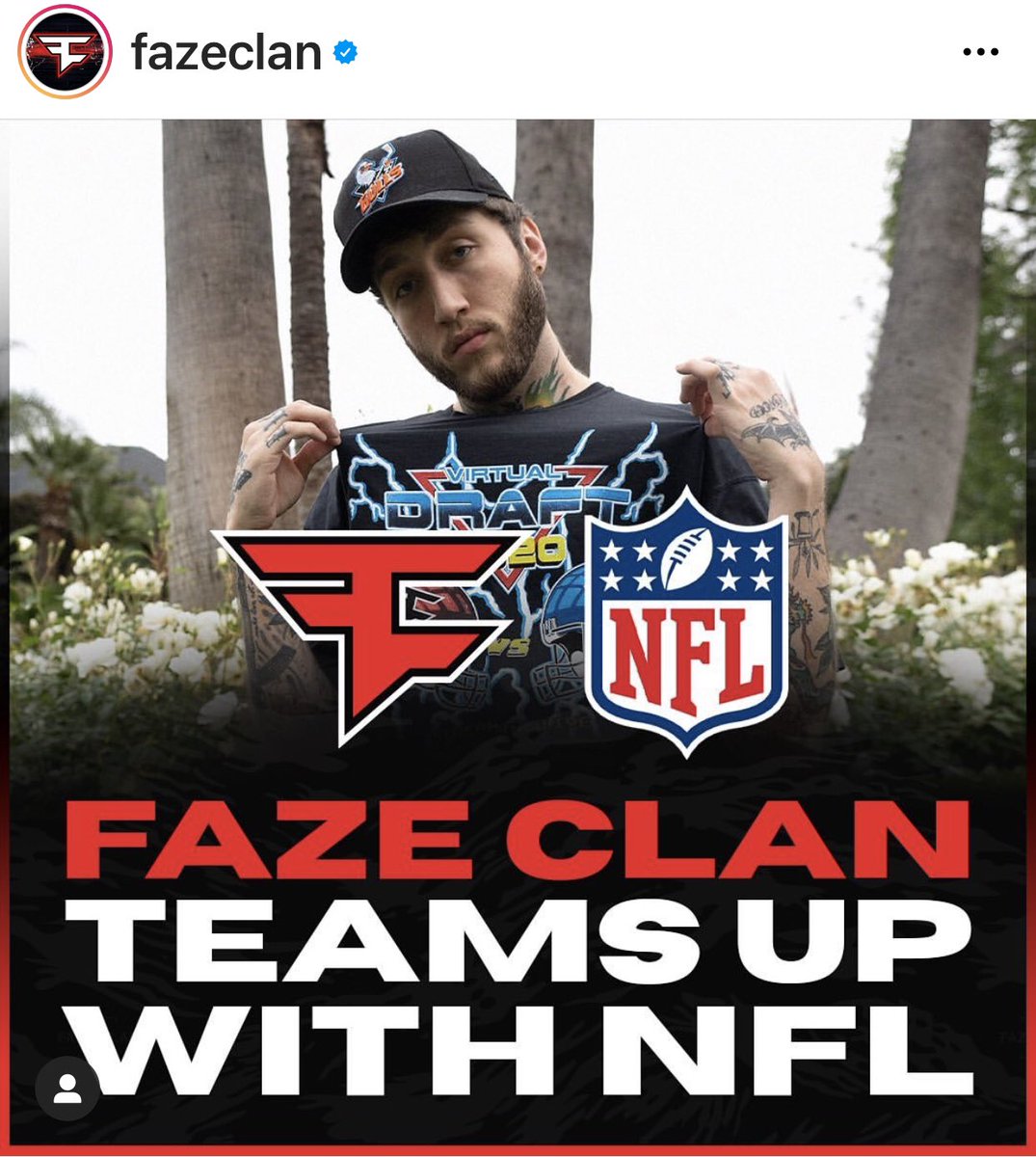 Hosted by Good Morning Football co-host, Kyle Brandt, and entertainer Desi Banks with sideline reporter, FaZe Rug, and special guest, Deestroying, FaZe Clan will compete, going toe-to-toe against creator collective, A.M.P. FaZe's team will consist of FaZe's own talent FaZe Temperrr, FaZe Adapt, FaZe Swagg, FaZe Nate Hill, FaZe Kaysan and multi-sport social media influencer and Guinness World Record Holder Jenna Bandy, all playing alongside special guest, female football player and actress, Toni Harris, with NFL Legends Michael Vick and Brett Favre playing as the teams' quarterbacks. For each team's participation in the flag football game, $25,000 per team will be donated to youth sports. FaZe Clan's donation will support Snoop Dogg's Youth Football League.
The game will be livestreamed on FaZe Clan's YouTube and Twitch channels.
Additionally, the NFL and FaZe Clan will work together to incorporate FaZe Clan talent ambassadors into co-branded content and events, while also identifying opportunities to connect influencers, creators, esports professionals, and celebrity talent to the League. The NFL and FaZe Clan will also work together on the creation of original co-branded content and consumer products.
Esports Game: EA Madden
NFL has partnered with EA to present the EA SPORTS™ Ultimate Madden Bowl Final esports tournament pitting Wesley vs Henry competing for $1M prize on Feb 8, 10 pm PT.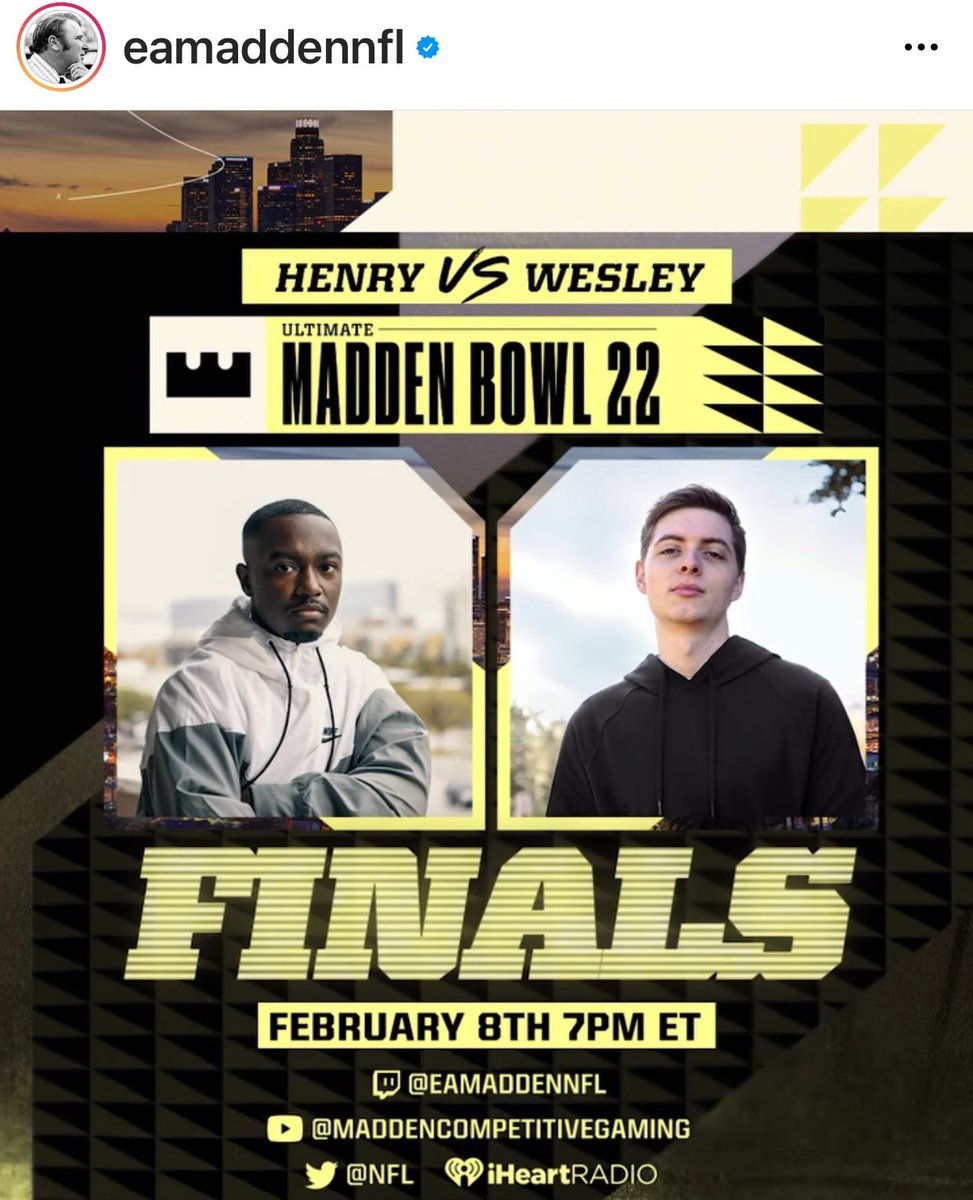 This is the dramatic close to the 2022 MaddenChampionship Series and the biggest Madden NFL esports event in franchise history. For the first time, fans can also watch through the eyes of football greats as Chargers' Derwin James Jr., Ravens' Marquise "Hollywood" Brown, and ESPN NFL analyst Marcus Spears headline a special exclusive broadcast on NFL's Twitter, the NFL Channel on VIZIO WatchFree+, Tubi+, Peacock and Pluto TV. The premiere of the Ultimate Madden Bowl Halftime Show features artist Moneybagg Yo and special guest Blocboy JB.
"The Ultimate Madden Bowl athlete broadcast provides a first-ever opportunity to bring a Madden NFLesports storyline to the NFL fan in a way told by some of their favorite NFL players and Legends," said Joe Ruggiero, Senior Vice President of Consumer Products at the NFL.
"I've played Madden all my life and have always been a fan of their legendary soundtracks," said Moneybagg Yo. "Now, to have the opportunity to perform in the first-ever Ultimate Madden Bowl Halftime Show is a full-circle moment for me, and I'm grateful for the platform."
Live from the Madden NFL Championship Series state-of-the-art virtual set, tonight's Ultimate MaddenBowl Final broadcast pits 7th ranked Wesley vs. top-seeded Henry with a $1 million prize purse majority share on the line. NFL Hall of Famer Tony Gonzalez voices the show open, comprising the role he served throughout the Ultimate Madden Bowl competition.
NFTs
Super Bowl LVI attendees will receive a complimentary NFT ticket stub featuring their unique section, row, and seat. NFL has been selling NFTs on its NFT site. See our article.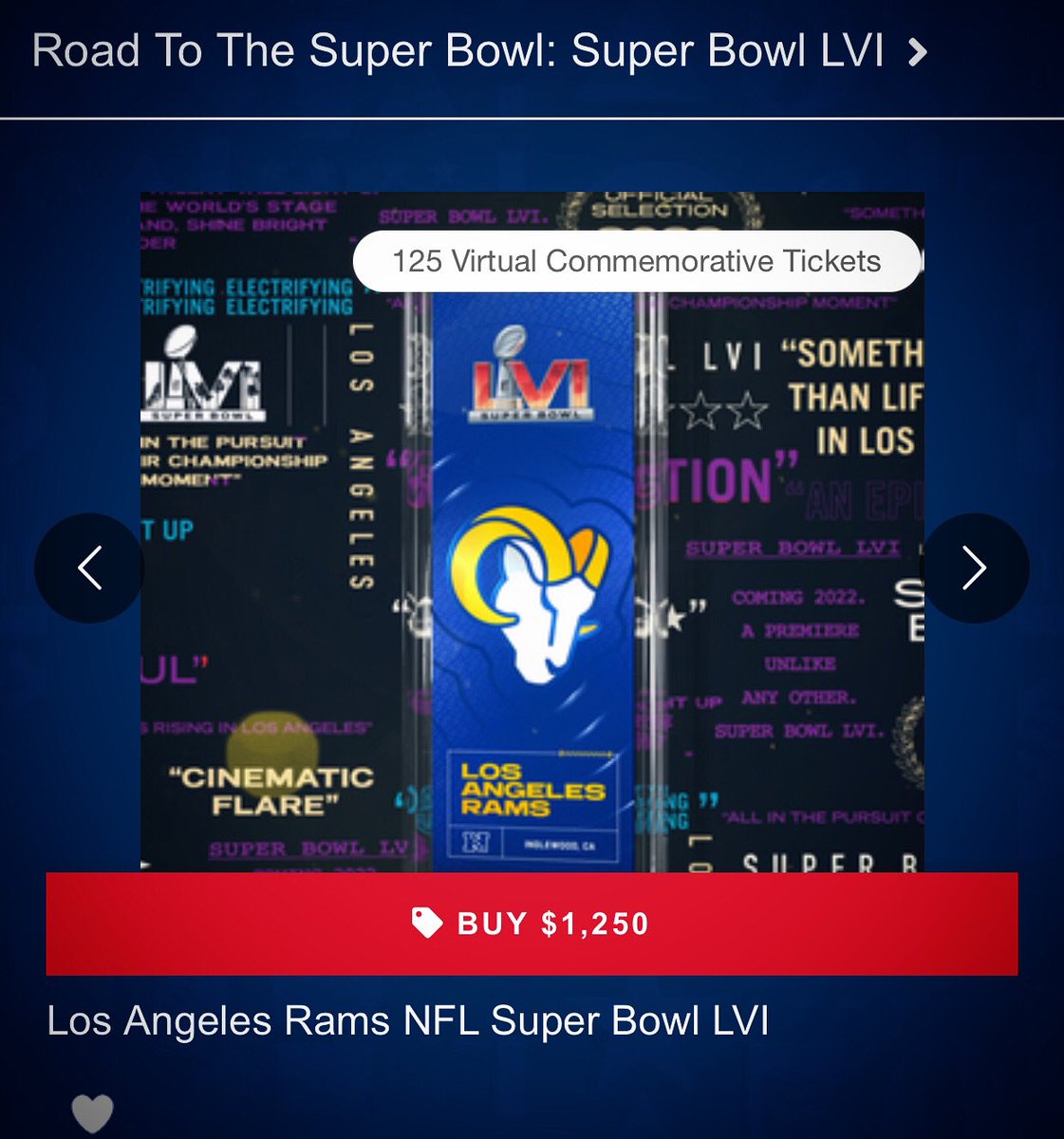 Roblox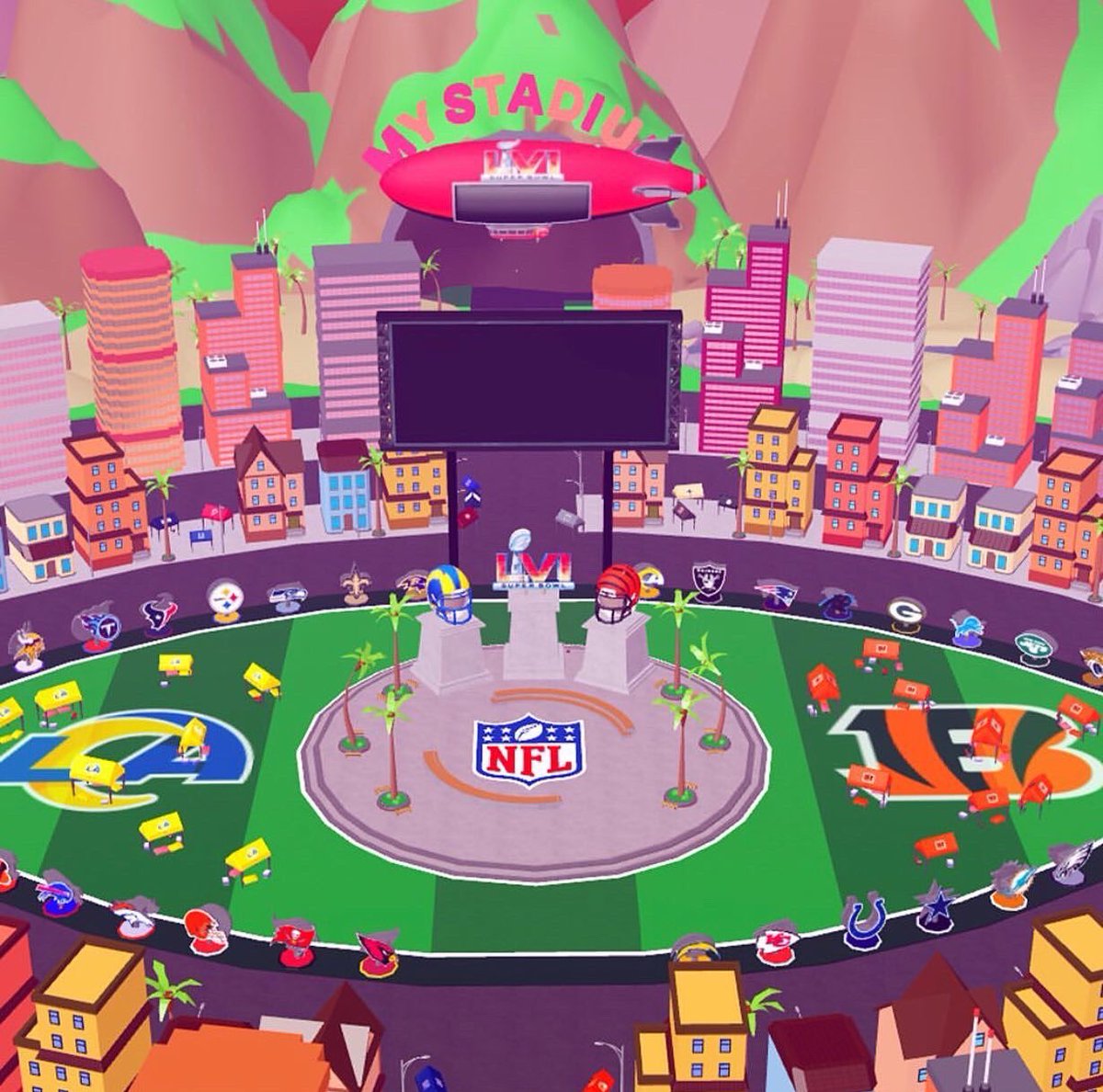 NFL and Roblox teamed up for a NFL Tycoon promotion, making NFL the first official major sports league to offer a persistent experience on Roblox. NFL Tycoon lets fans build, play, and learn in their own NFL-centered world through a combination of the popular tycoon and simulator genres on Roblox where nearly 50 million users are connected daily. roblox
Throughout the year, NFL Tycoon will host virtual live events and activations that coincide with the NFLcalendar, starting with "Destruction House," an interactive event inspired by the highly anticipated NFLSuper Bowl LVI commercial.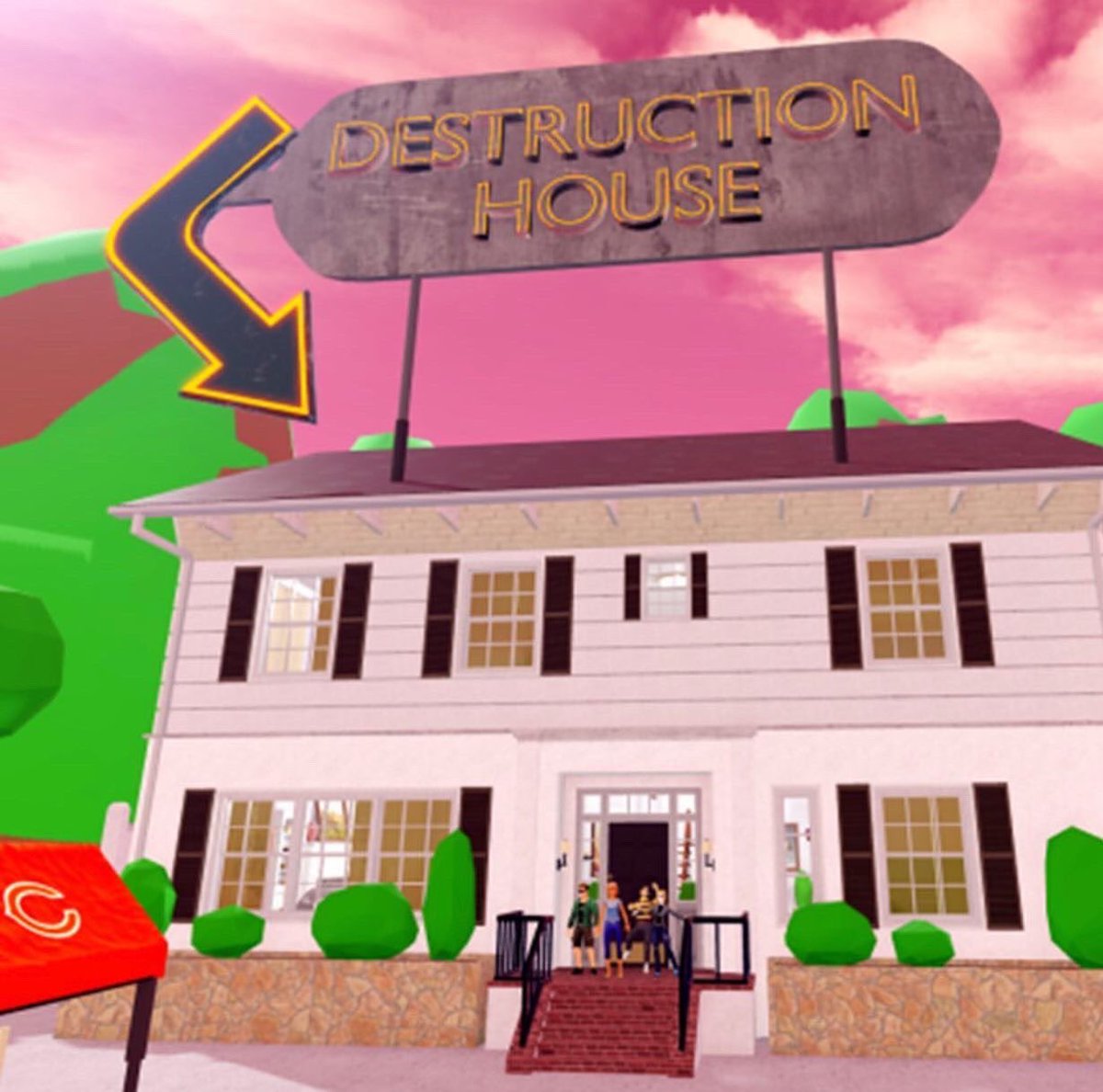 Fans will be able to compete against each other to playfully destroy an everyday neighborhood house and unlock and purchase new and limited-edition virtual goods influenced by Super Bowl LVI, the two competing teams, and the NFL.
On Super Bowl LVI Sunday, fans can also watch the commercial that inspired the immersive "Destruction House" within the experience.
"We are beyond thrilled to partner with Roblox as we journey deeper into the Metaverse and continue to learn the value of interactive shared experiences for the NFL," said Joe Ruggiero, SVP, Consumer Products at the NFL. "We see Roblox as an extension of NFL's real-life engagement platforms for emerging social connectivity where fans can learn the game and business side of NFL football. This is a new frontier of how fan engagement will evolve for the League, and we are excited to be a part of this dynamic space that will continuously evolve over time with new experiences."
Who's House?