You can throw, kick, dash, jump, and more at the Super Bowl Experience, which features dozens of fun interactive activities for fans, player signings, and displays February 5, 6, 10, 11, 12 at the LA Convention Center. It's like a football theme park for fans, families, kids, and Instagram influencers, filled with fun photo opps.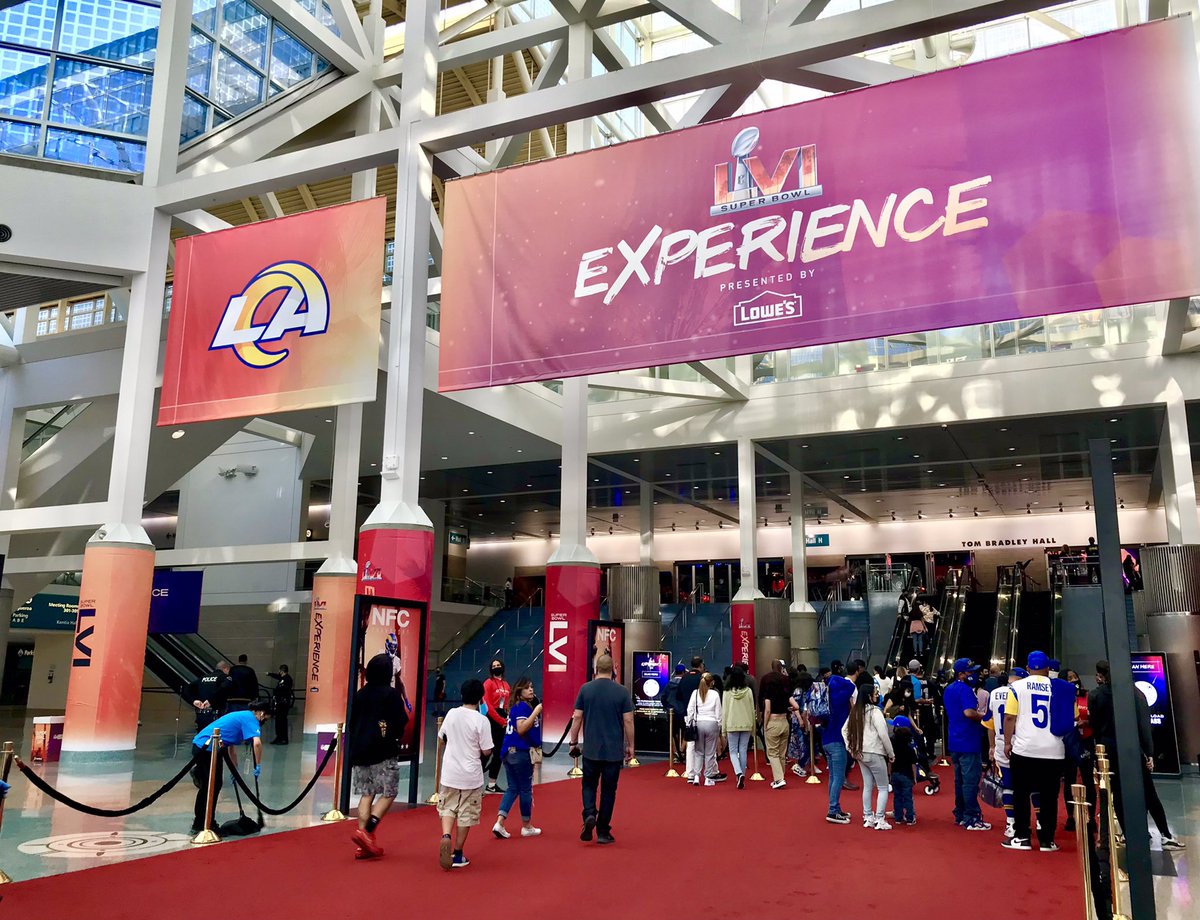 Sponsors include title sponsor Lowe's hardware. In addition, Ford, Subway, FedEx, and more all feature booths at the Convention Center's South Hall.
Digital sponsors include UberEats, which hosts several interactive athletic activations including the 40 yard dash, obstacle course, bench press, and vertical jump.
Super Bowl Experience costs $20 to attend. Reserve tickets in advance via the NFL OnePass app on the Super Bowl site at nfl.com/sbxonsale. Hours and times vary by day so check the schedule.
There are also some free activations at LA Live: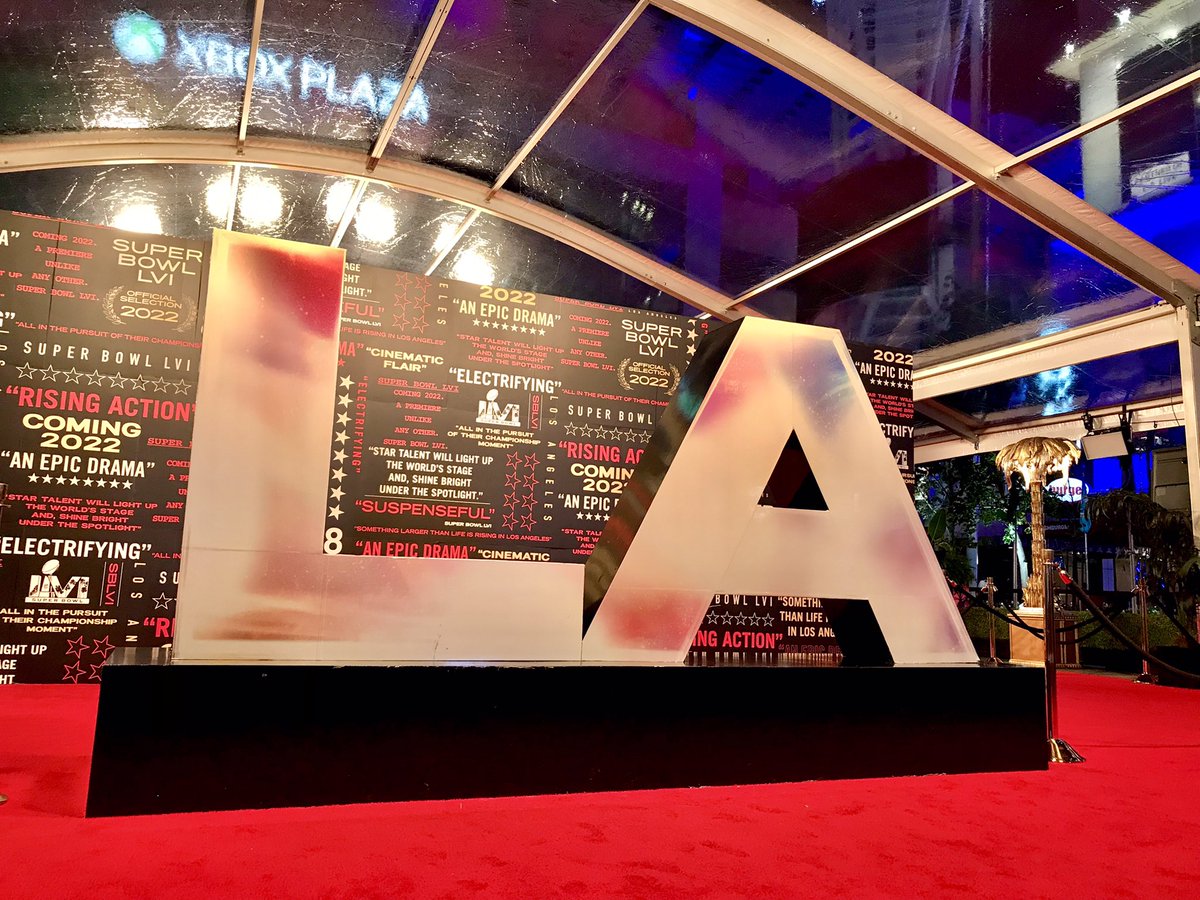 Take photos with the LA logo or a Ram or Bengals player mannequin at Xbox Plaza
In the street between LA Live and Crypto.com, there's a Tostitos house with free bags of chips, and Cheetos, Doritos, and Lays colorful living room photos apps.
Sponsor Activations
Lowe's: Throw a football inside the O of Home to win a pack of cards or Loew's bucket. The better the prize, the further away.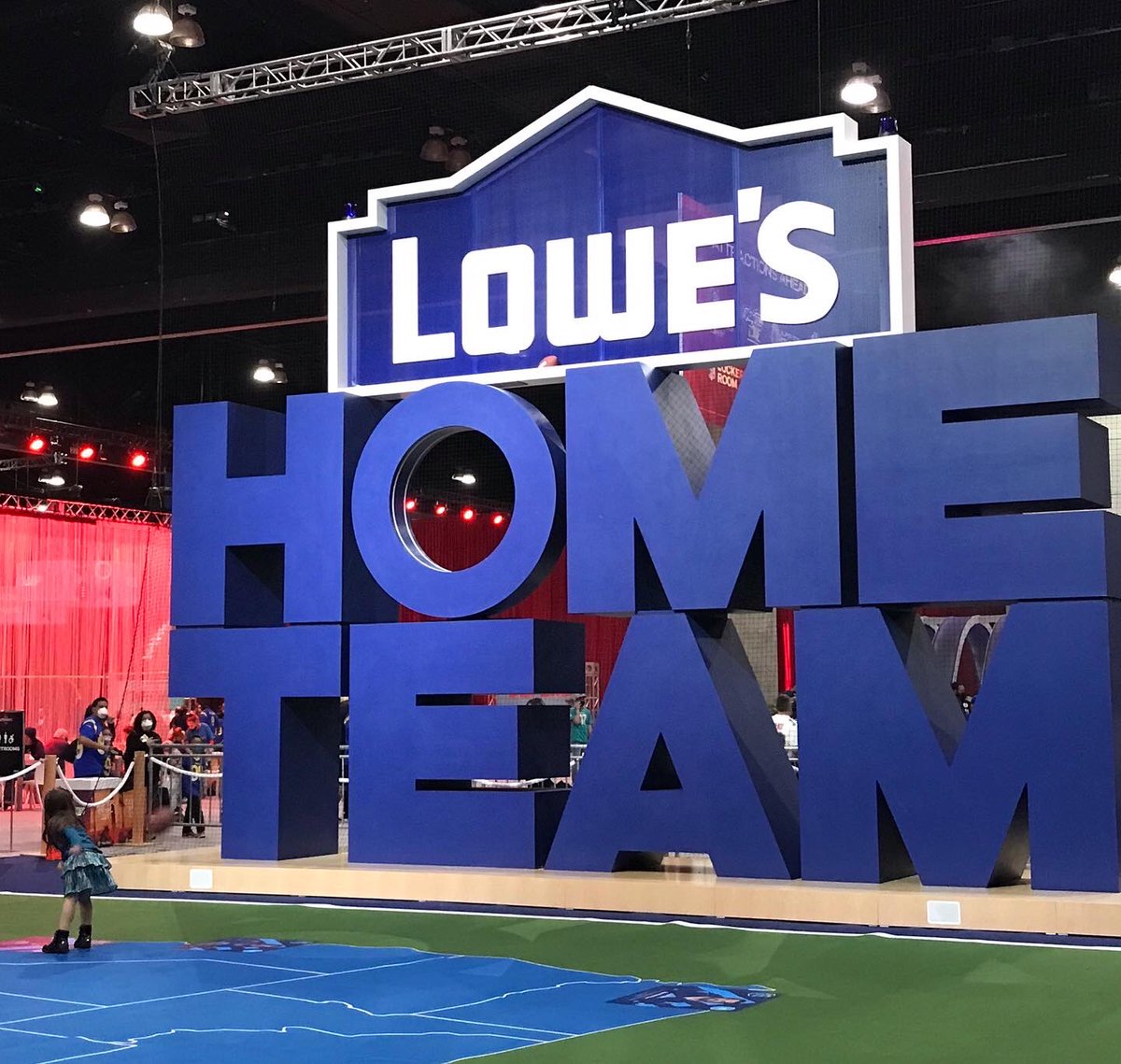 NFL hosts the NFL Extra Points Credit Card Kick where you can try to kick a ball thru the goal post.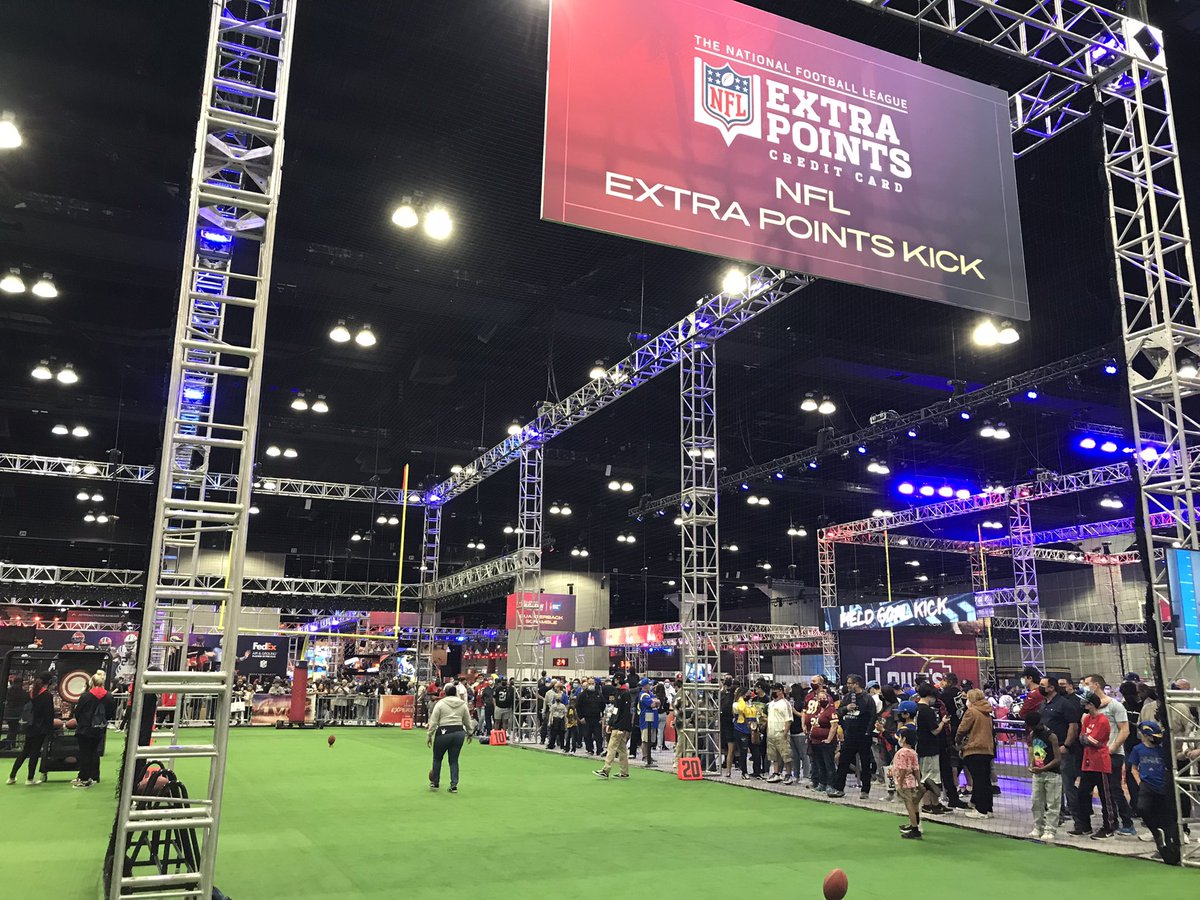 UberEats: Run the 40-yard dash against your friends or others in line (no prize, just for fun). Dodge objects in the Obstacle course. Show your strength in the bench press (fake weights).  And get air in the vertical jump.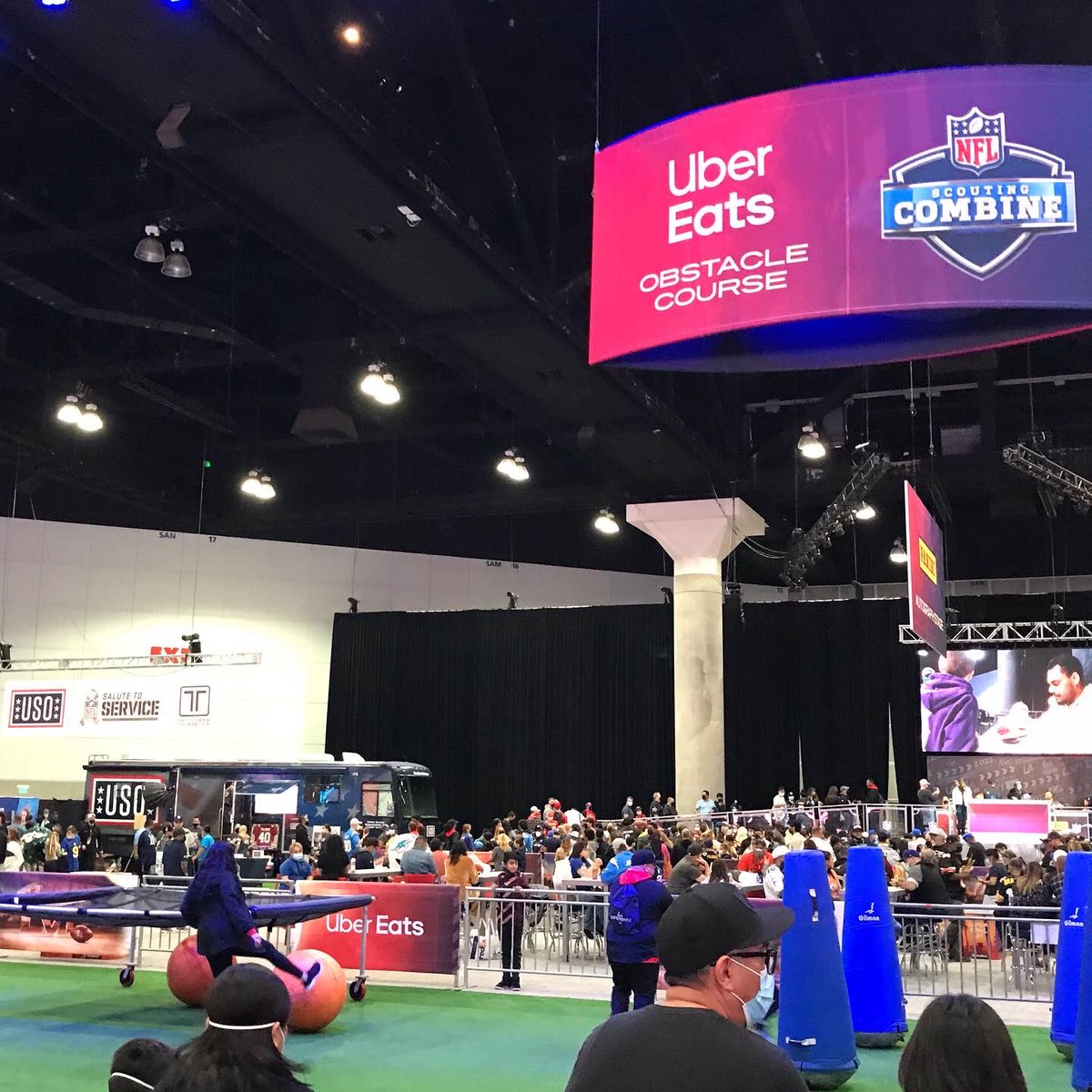 Ford: Sign up on the spot to get a wristband to enter the Ford area. You can fill out a trivia card about two show floor vehicles by getting clues from stickers on the vehicles. It's a simple but effective way to get users to learn something about your brand. Turn in your completed card to get one of several Rally Towel prizes. Then you can create a short video or take a photo with your towel and Ford branding backdrop.
Oakley: Visit the Oakely truck to see a demo of its high performance sports eyewear. You can also buy NFL team shades or high-performance glasses.
Subway. Enter the Signature Sandwich Experience viewing room to watch a short video featuring Marshawn Lynch on the large screens. The seats do not move; it is not a ride, more of a show.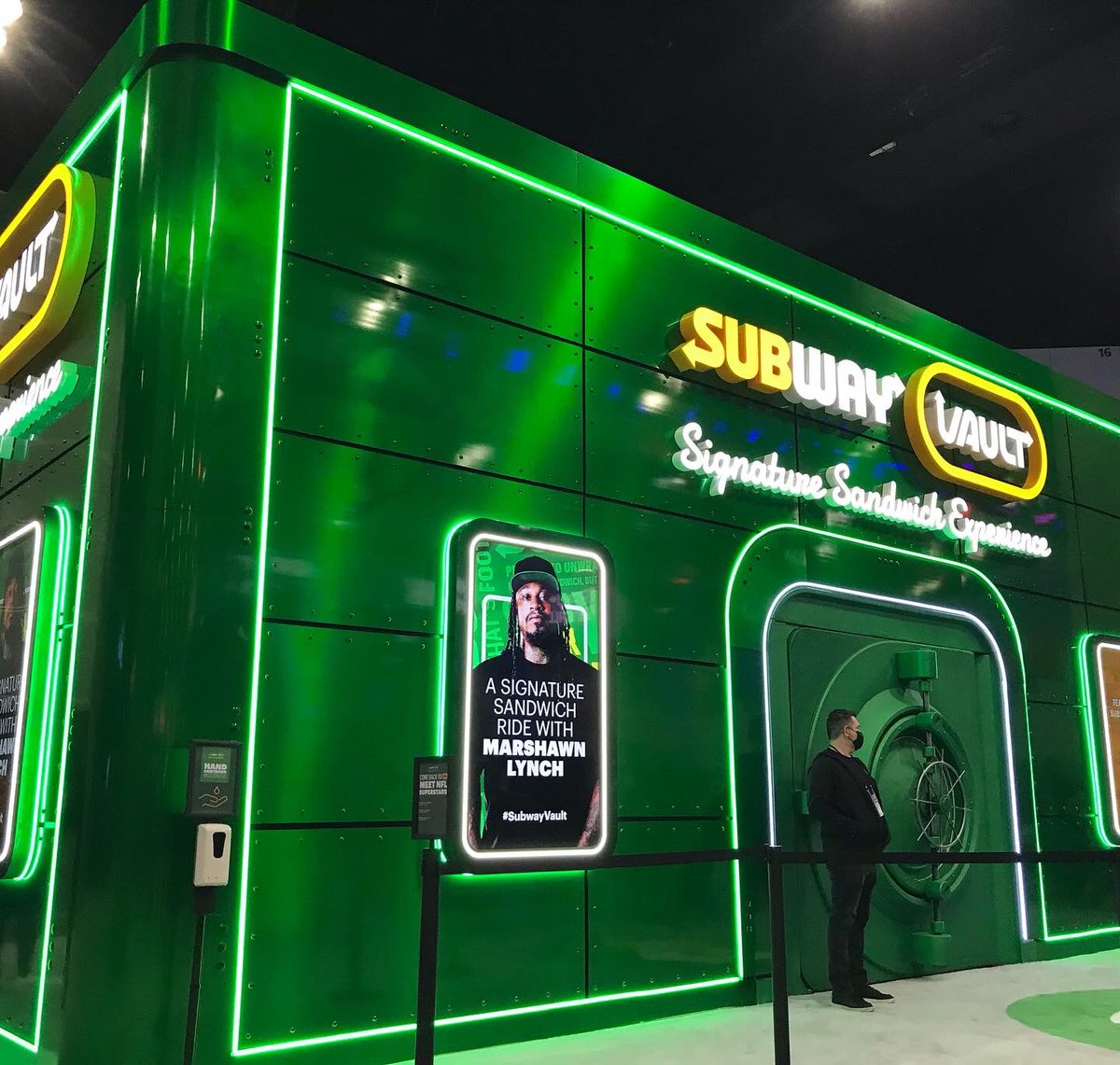 Bud Light: At the Bud Light bar, you can buy limited edition Bud Light cans and bottles.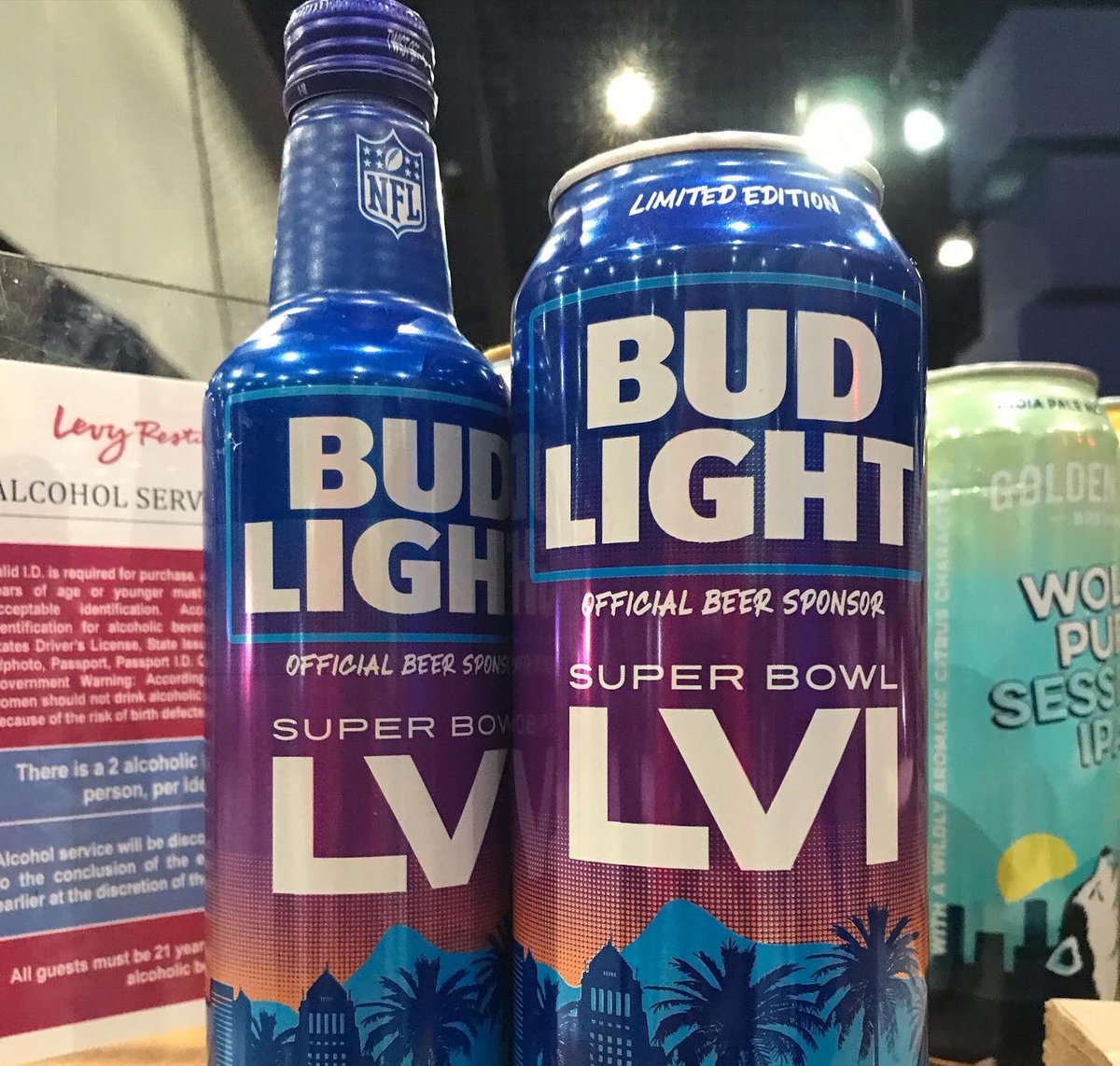 VISA Small Business Block Party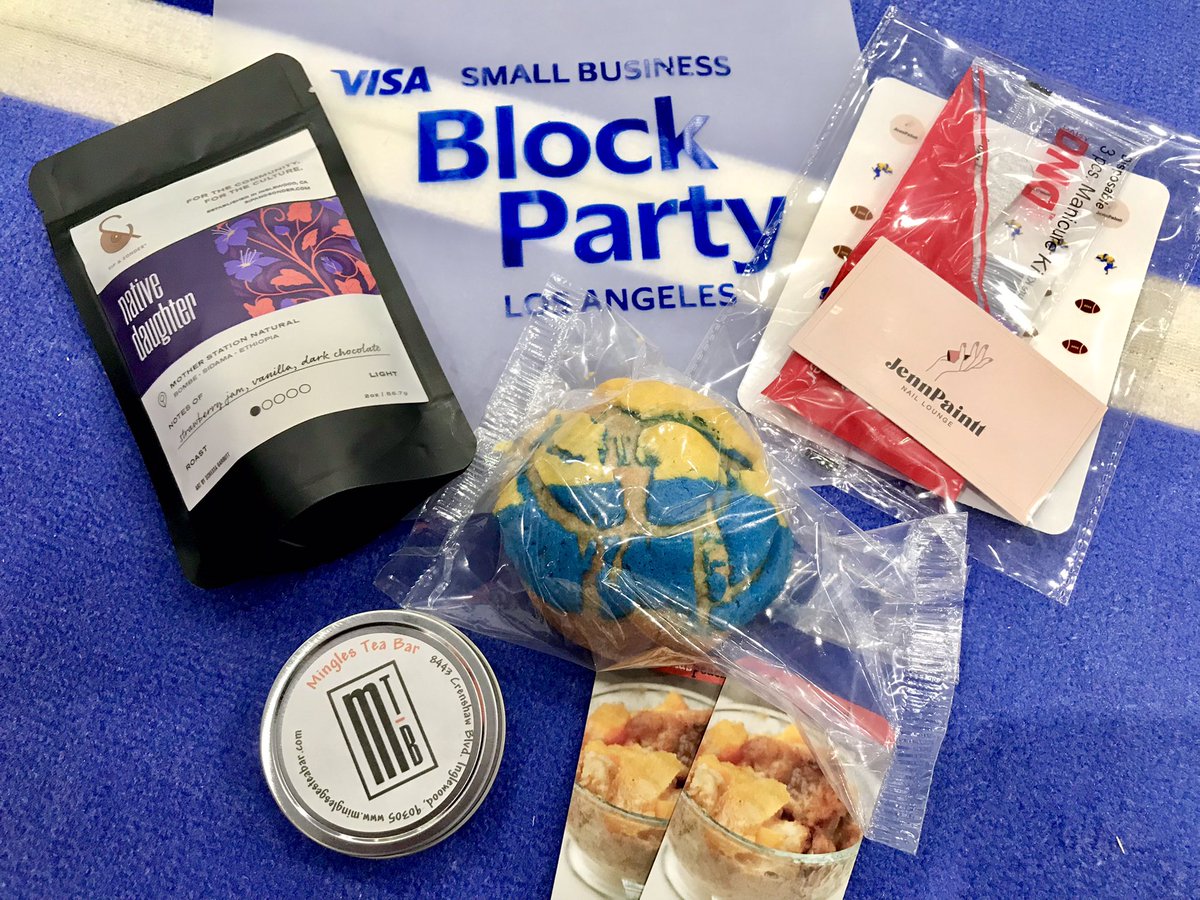 Several LA small businesses are featured in the VISA Small Business Block Party, located at the entrance to the NFL Store in the Concourse Hall. Each small business is giving a way some small sawg.
La Monarca bakery offers Rams-colored yellow and blue pan dulce, the sweet Mexican break that is usually dipped in coffee. The popular upscale Mexican bakery was started by a LA entrepreneur who wondered why there weren't any Starbucks style cafes that focus on Mexican food and coffees, so he started one. The menu includes cheese and guava pastries, cookies, cakes, and Oaxaca hot cholocate and horchata coffees. La Monarca locations include Santa Monica and Hollywood.
Mingles Tea Bar: sample containers of tea.
JennPaintt nails company: nail stickers and manicure kit.
Native Daughter: small sample bag of coffee
Other small businesses may rotate in and be featured throughout the week.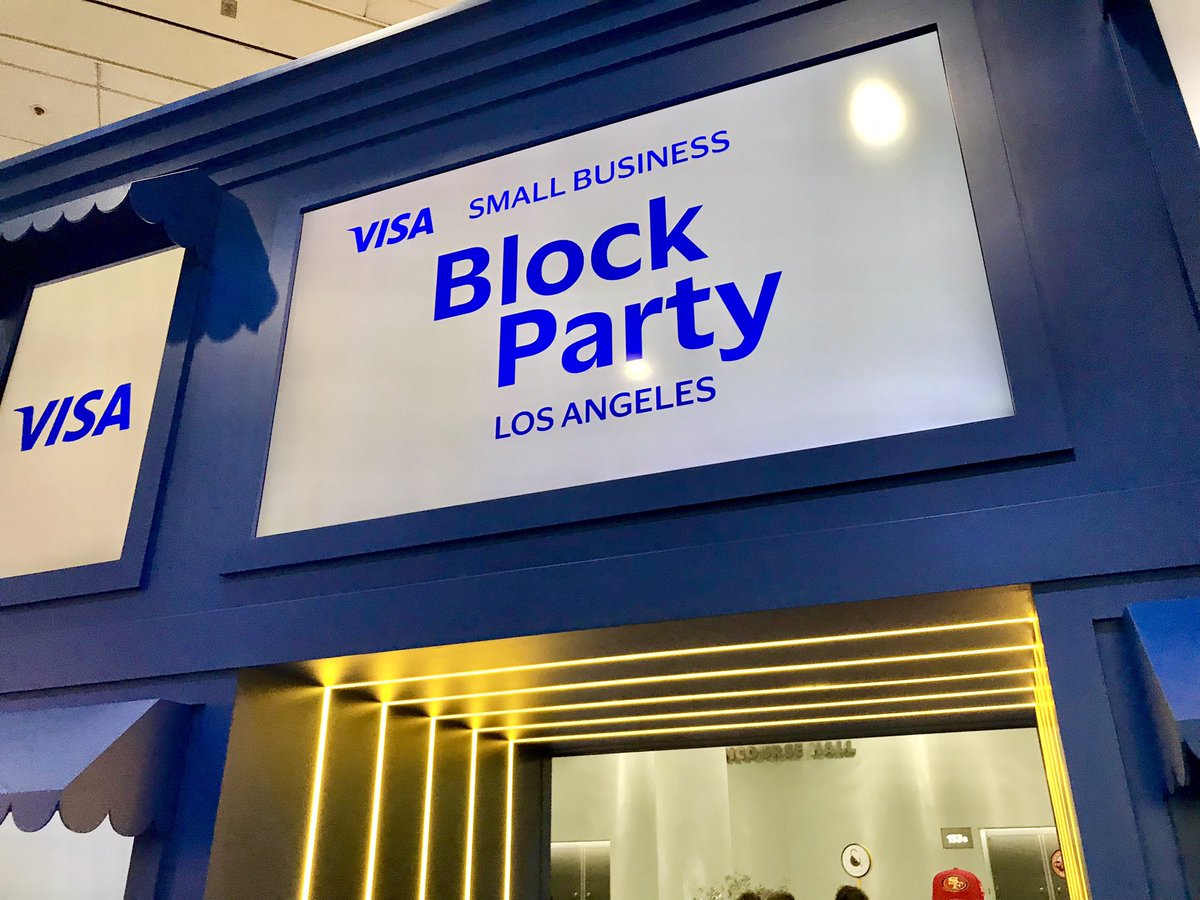 NFL Shop
Fans can buy merch for Super Bowl LVI, Rams, Bengels, or their favorite teams at the NFL Store, located in the Concourse Hall between South and West Halls. A Super Bowl Experience ticket is not required to enter the store.
Clothing includes shirts, sweatshirts, socks, and other casual athletic gear for men, women, and kids.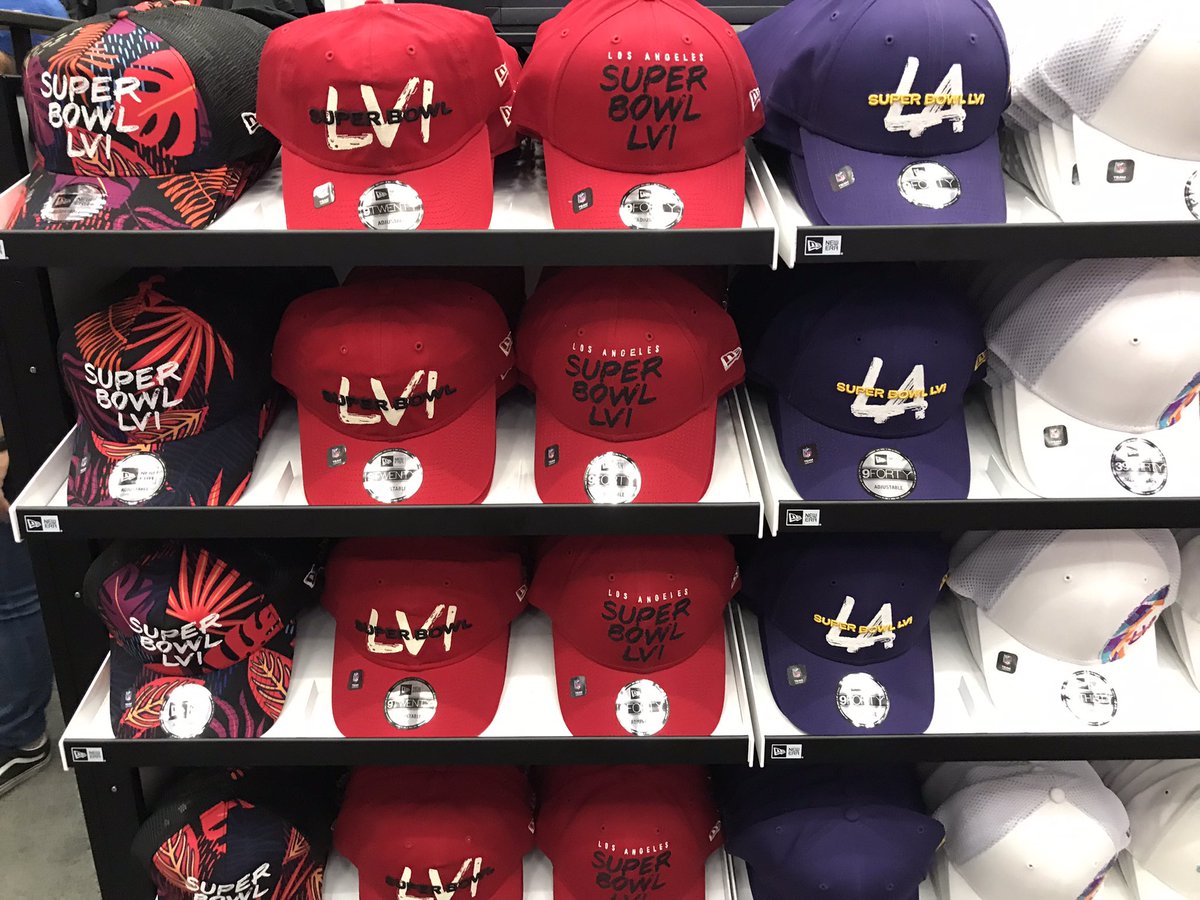 Oakley kiosk features sunglasses and high end performance shades branded with your favorite NFL team for $150+
Merch includes souvenir lanyards, pins, coins, posters, plashes and other memorabilia.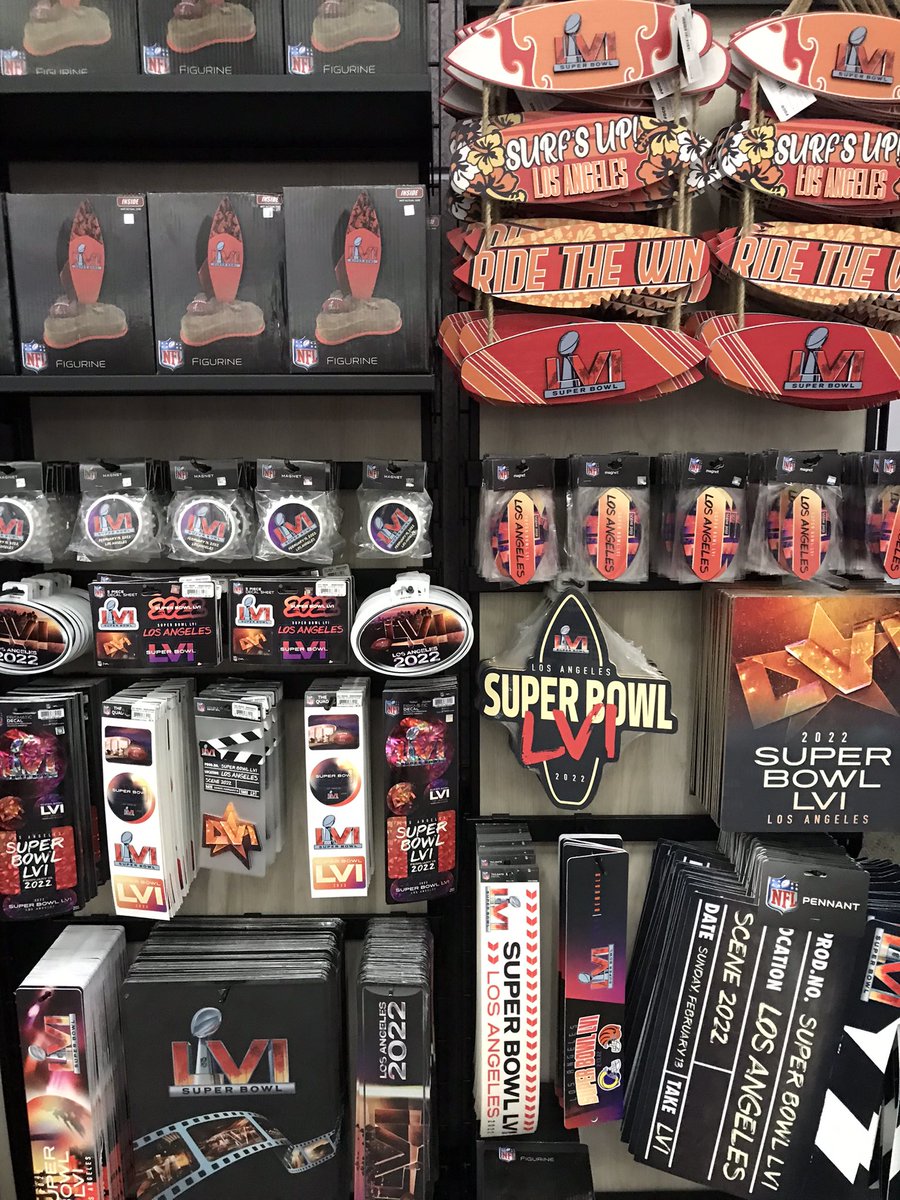 Small NFL team helmets for dozens of teams are available ($40). The most popular are the LA Rams, Cincinnati Bengals, and Super Bowl helmets.
Custom merchandise includes blankets and towels with your photos. You can also customize select shirt and jerseys.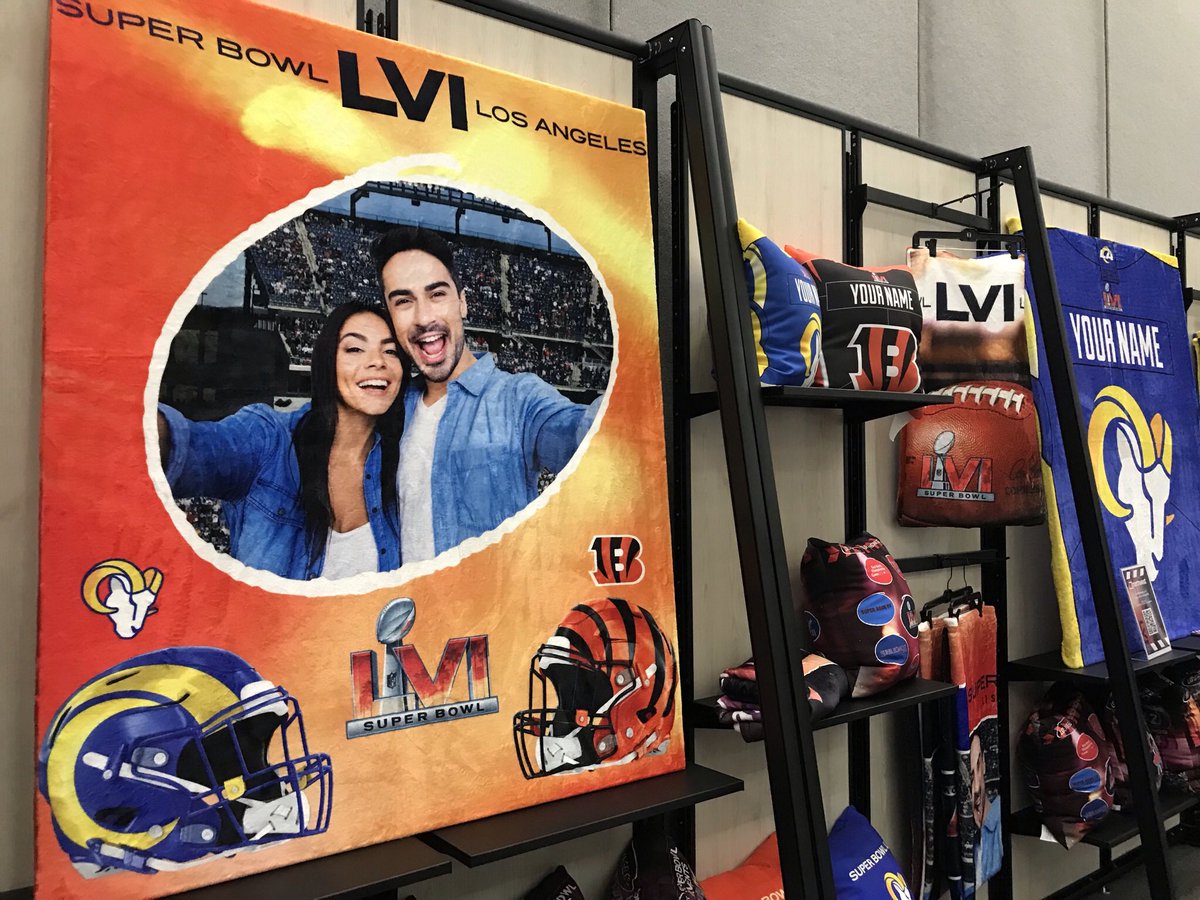 As a sponsor, ViSA is the preferred payment, but not required at all.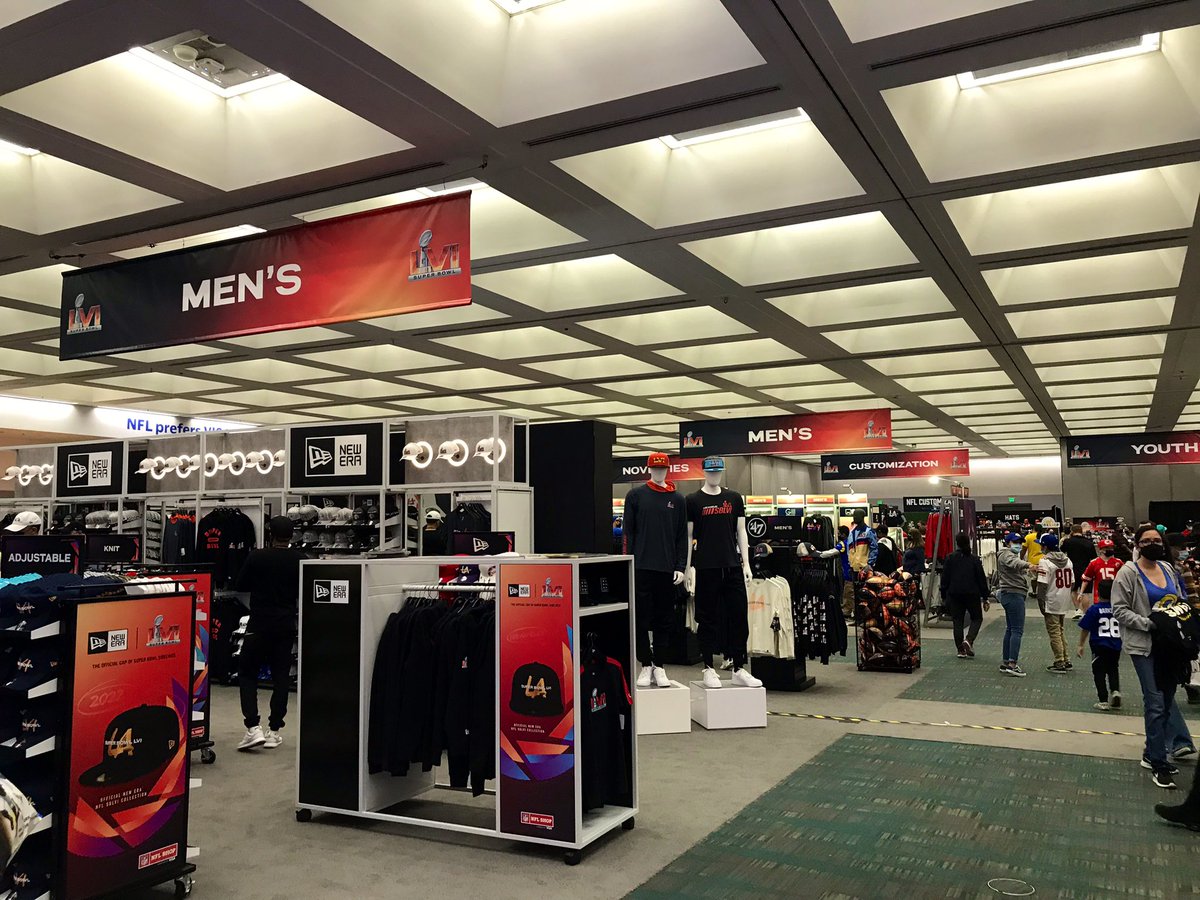 Purchases comes with complimentary VISA tote bag, which is already becoming a collector's item.