At the inclusive Sin City Classic sports competition, more than 9000 LGBTQ athletes from across the nation competed in 24 sports including kickball, softball, cornhole, and sports on January 12-15 in Las Vegas. The Sin City Classic is the largest LGBTQ+ sports event worldwide.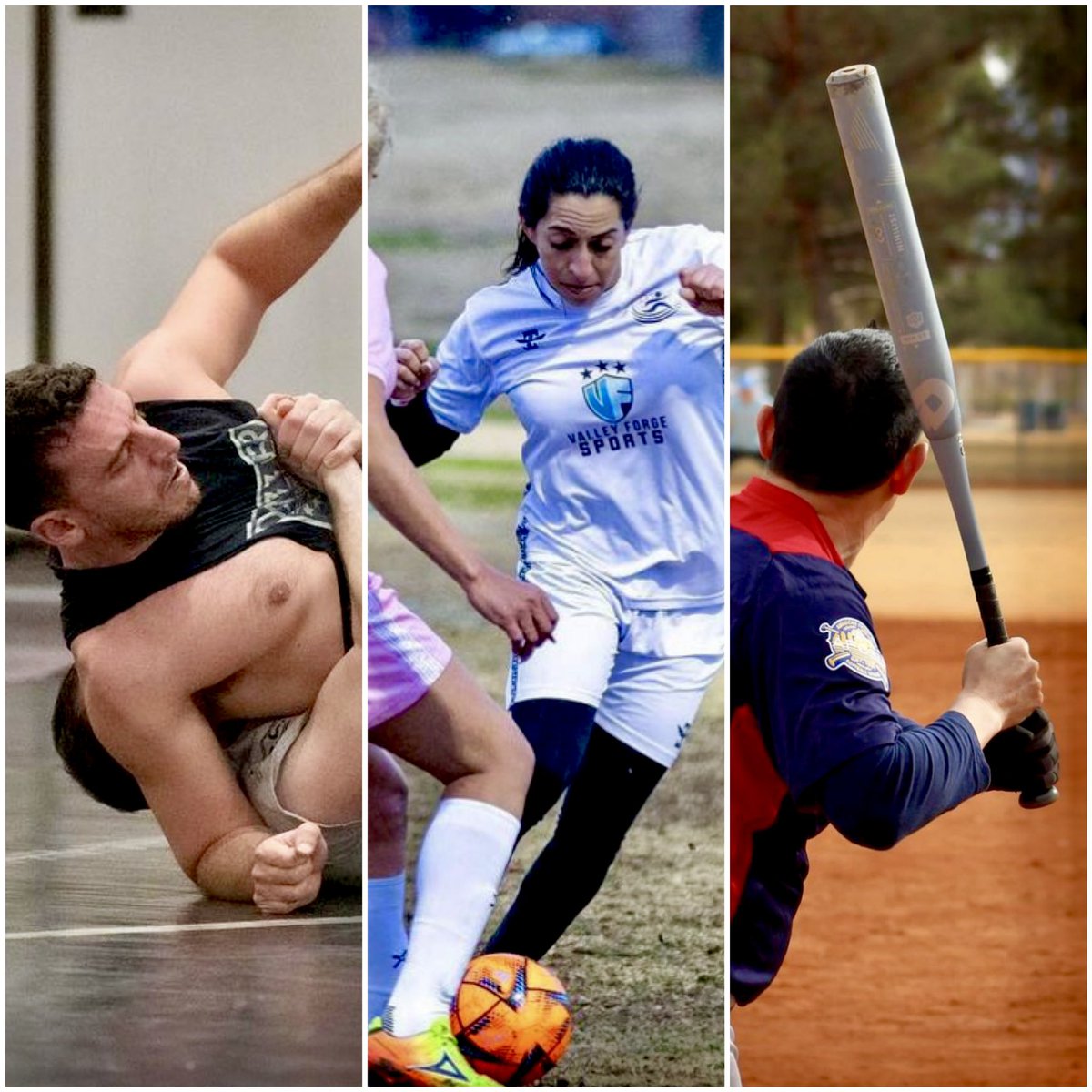 Several LA teams and leagues include WeHo Dodgeball, GLASA Softball and more competed at the 15th annual Sin City Classic, which was founded by the LA-based GLASA Softball.
Athletes competed in games on Saturday and Sunday January 14-15 at dozens of venues in and around Las Vegas:
SPORTS
Dodgeball. WeHo teams did well in dodgeball. (photo by Sin City Classic)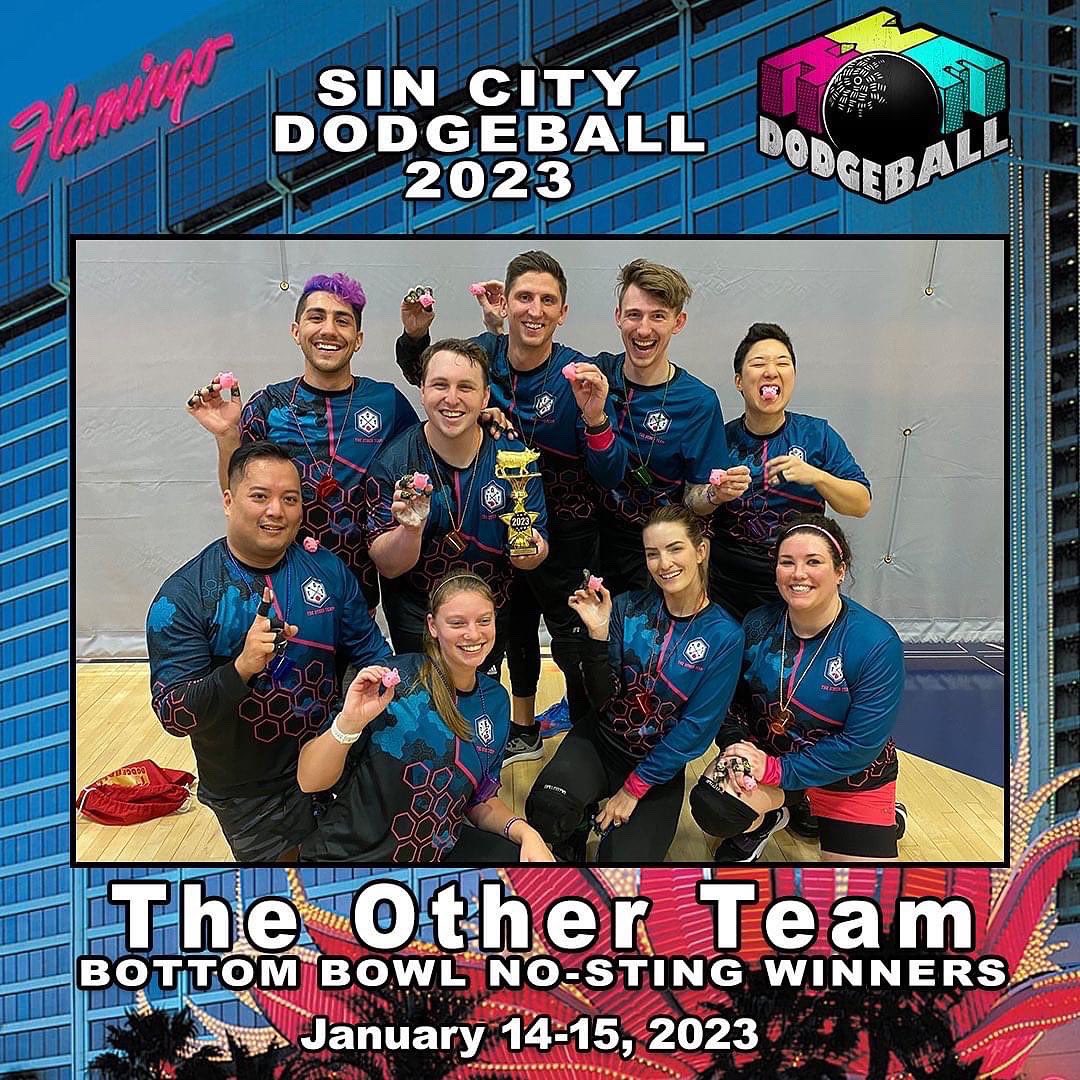 Softball was organized by LA-based GLASA Softball (photo by GLASA Softball)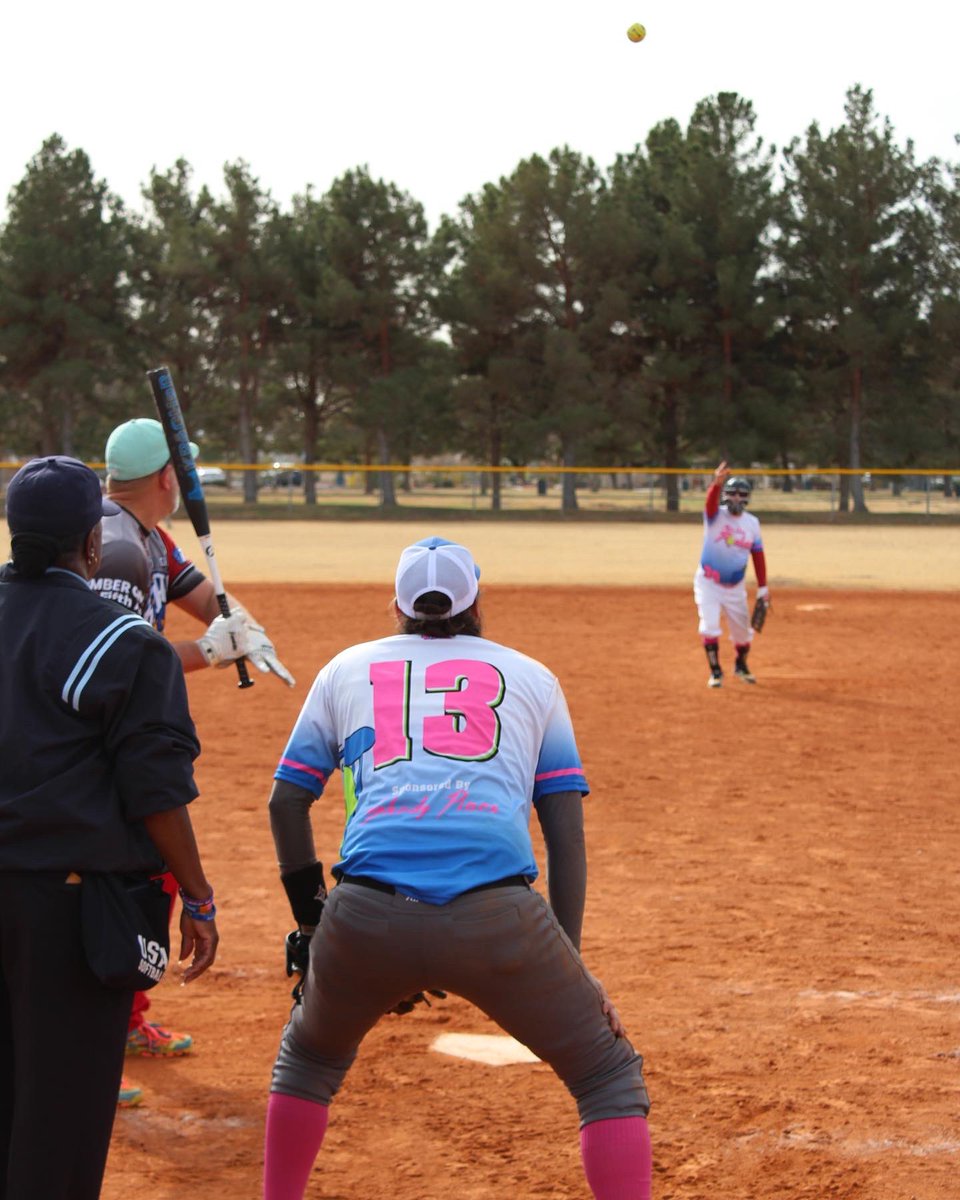 Esports was recently added back to the games, thanks to the efforts of LA-HQ'd Qweerty Gamers, an organization promoting gay gaymers which hosts meetups during comic conventions nationwide. Qwerty Gamers hosted a booth at the Registration Welcome party on Thursday night at the Flamingo host hotel.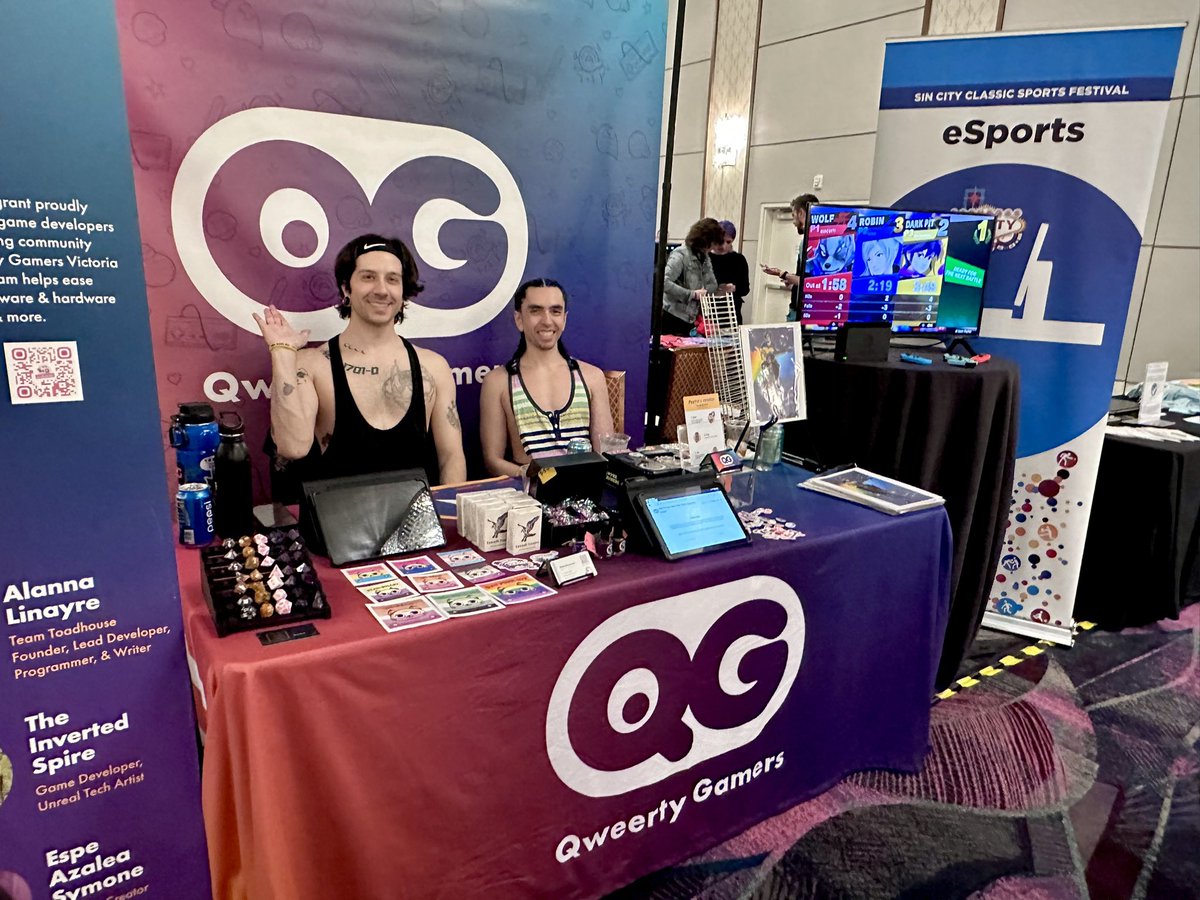 Booth visitors could play some games, and provide input on games they'd like to play in the Classic next year, said Raymond Lancione, CEO of Qweerty Gamers. The Esports competition went live with competitors playing Fortnite at the HyperXArena.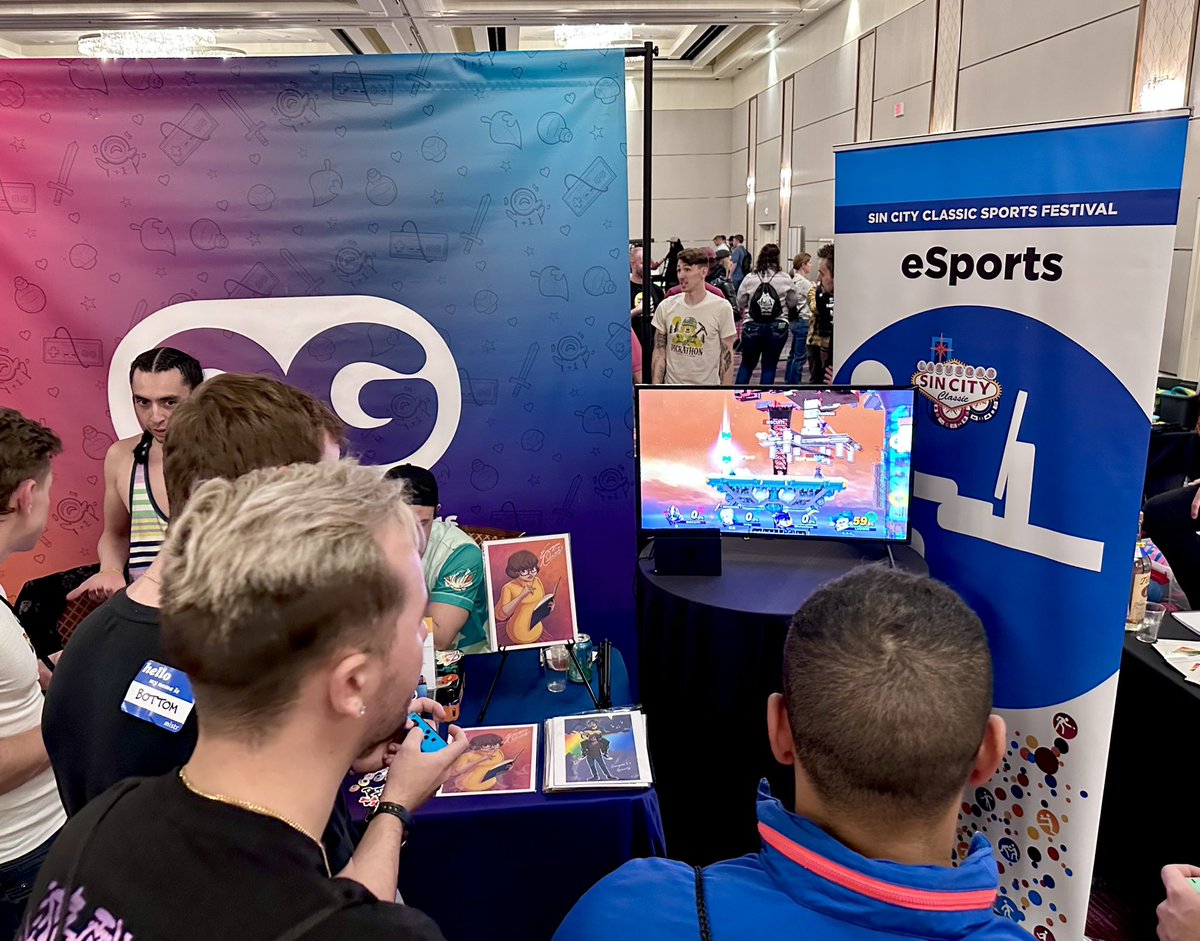 Attendees played dancing games for fun at the registration party – which would make a good Esports game!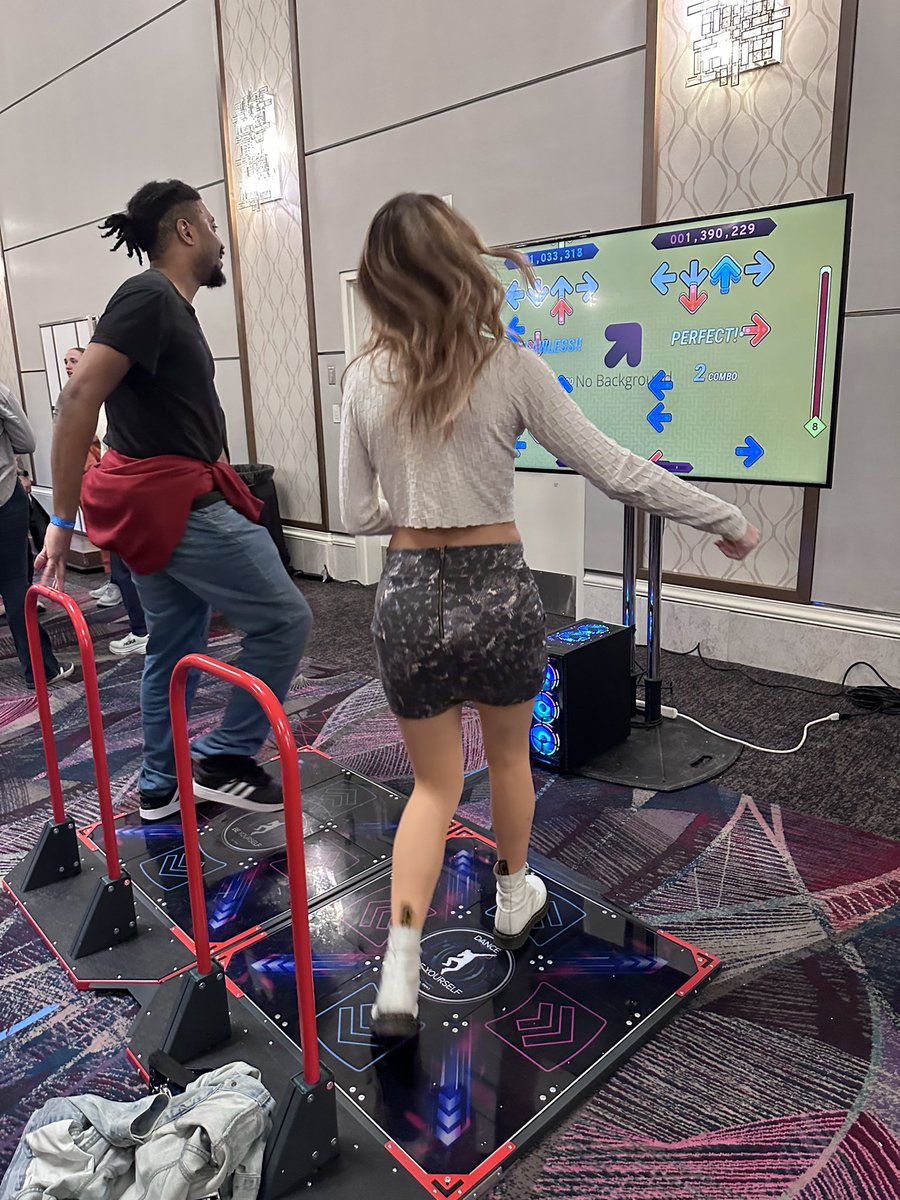 Cornhole: On Thursday, teams played charity corn hole and…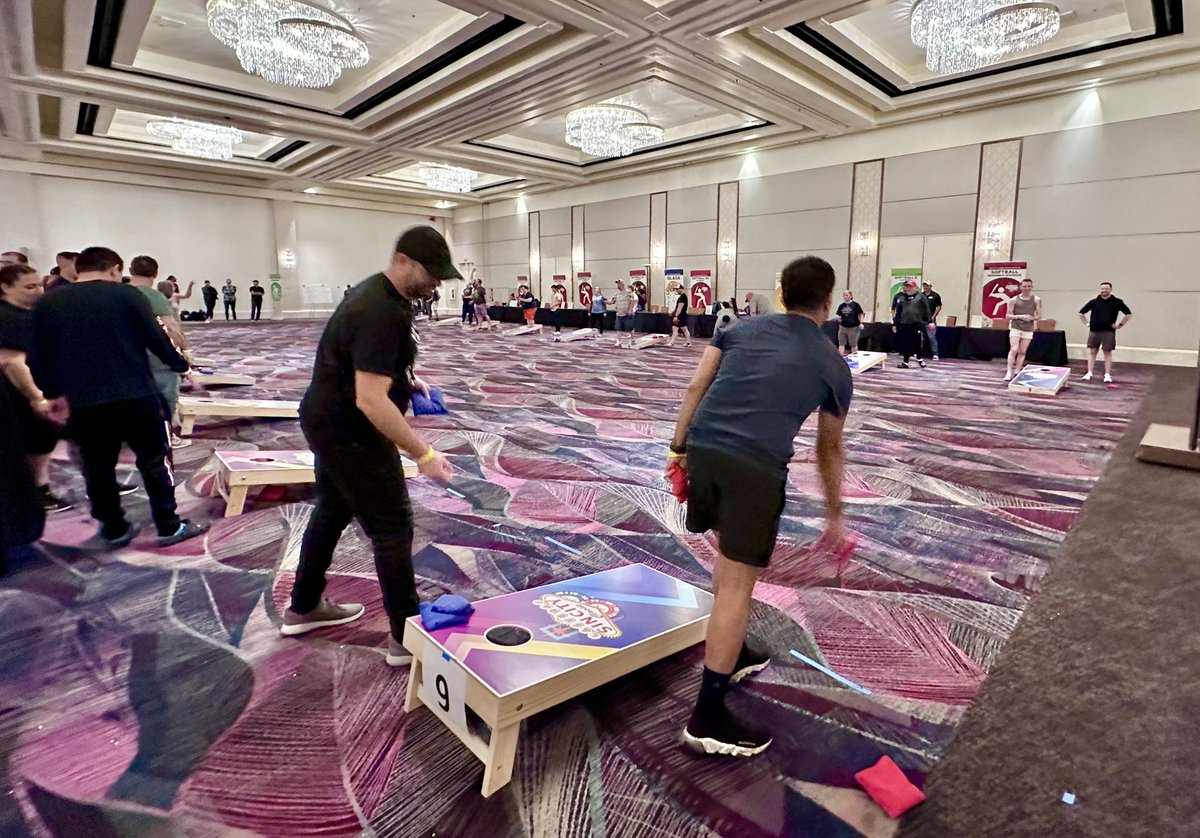 Darts to benefit the Ken Scearce Scholarship Fund, in honor gay coach Ken Scearce who died last year. The Scholarship funds are used to help LGBTQ students with their educational and sports goals.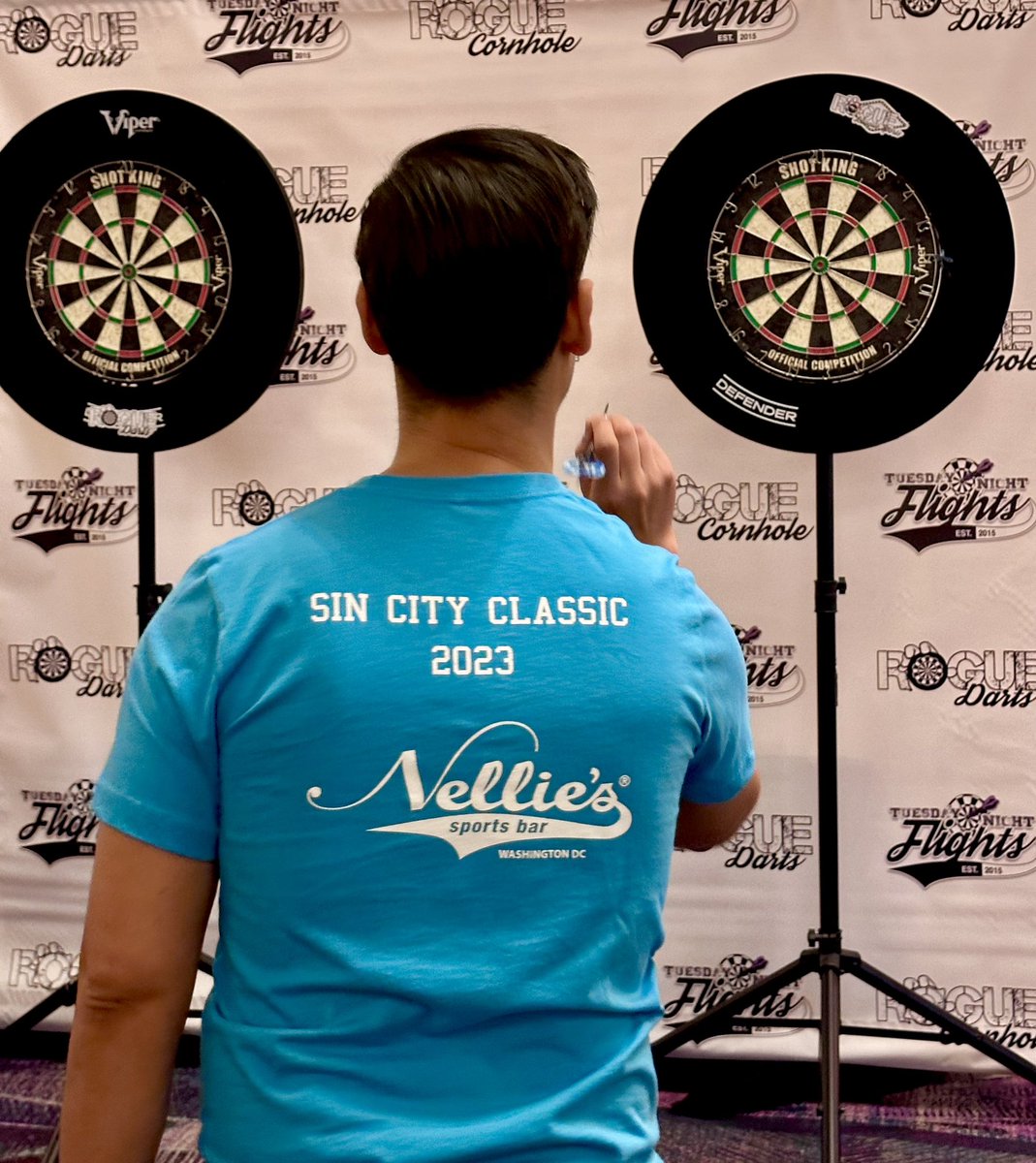 The Kicking Out Transphobia soccer match rallied trans players and allies to play a fun colorful game. Photo by Sin City Classic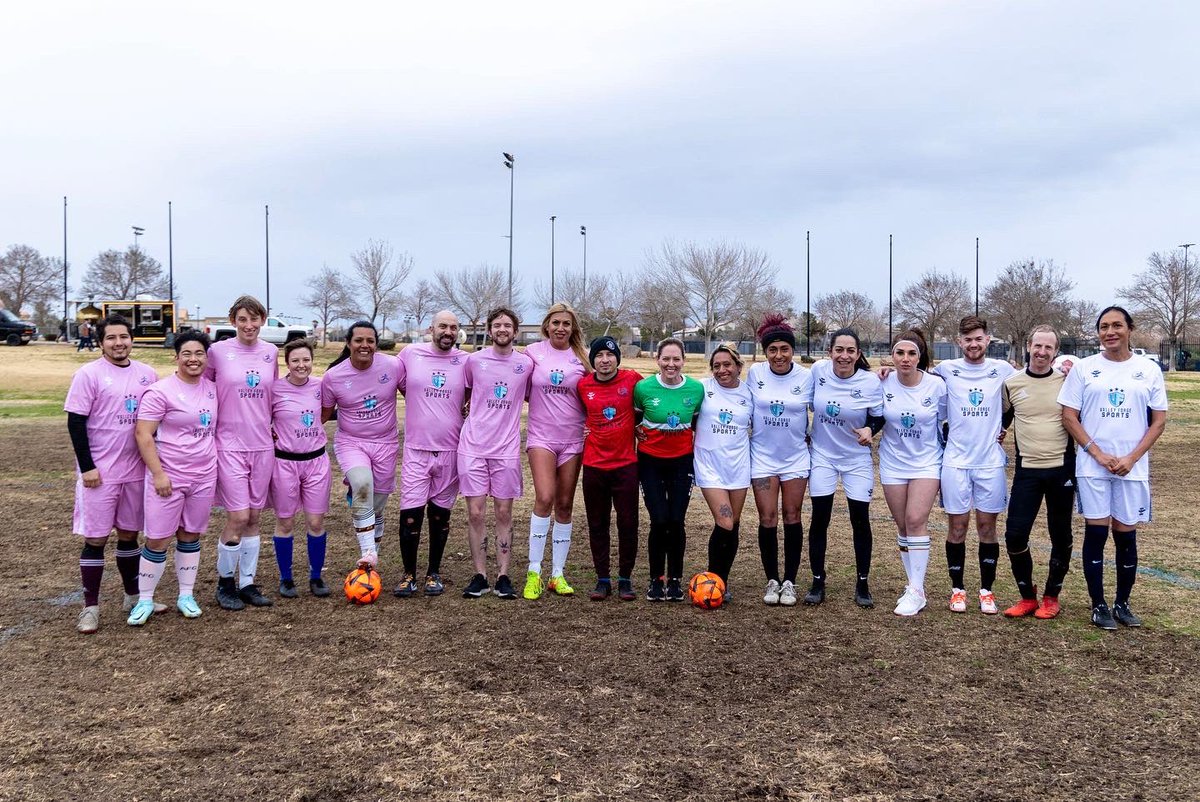 Wrestling: Players warmed up at the Flamingo on Friday.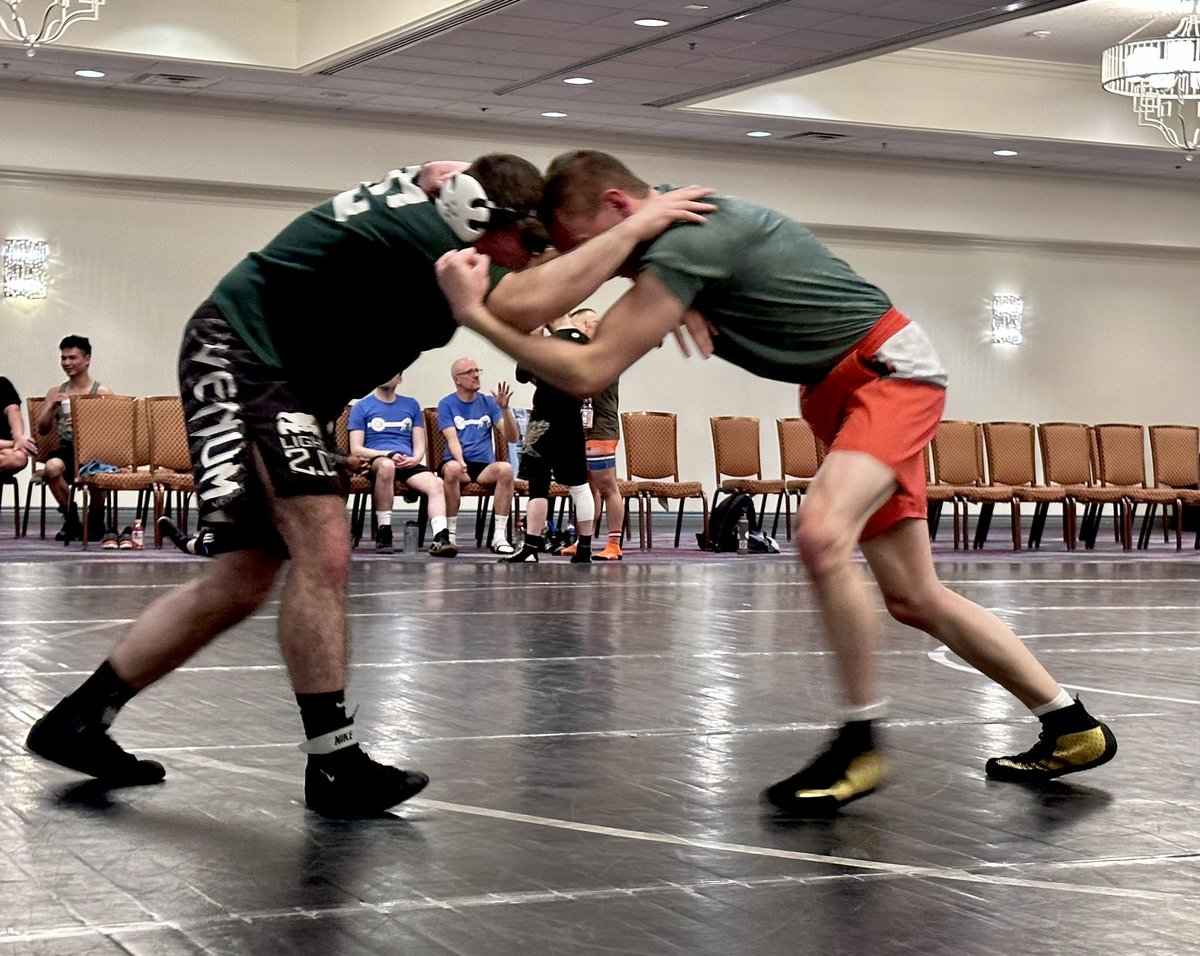 And Wrestling Competion (photo by Sin City Classic)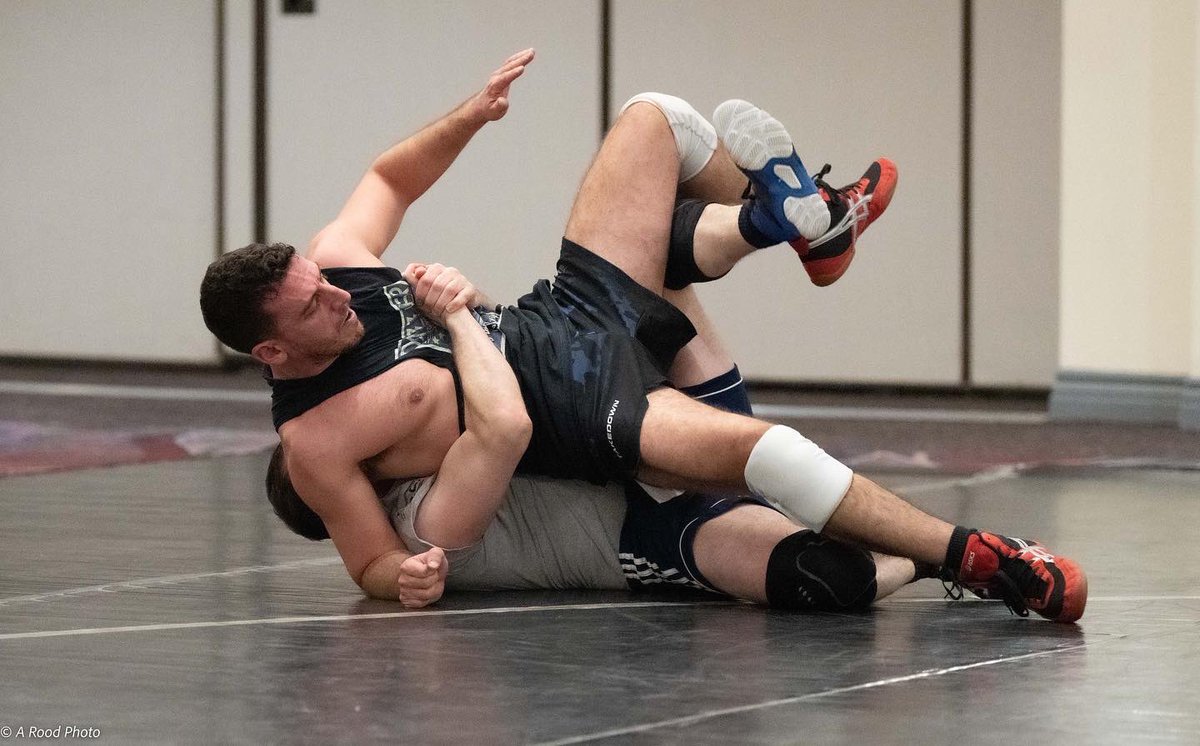 Rowing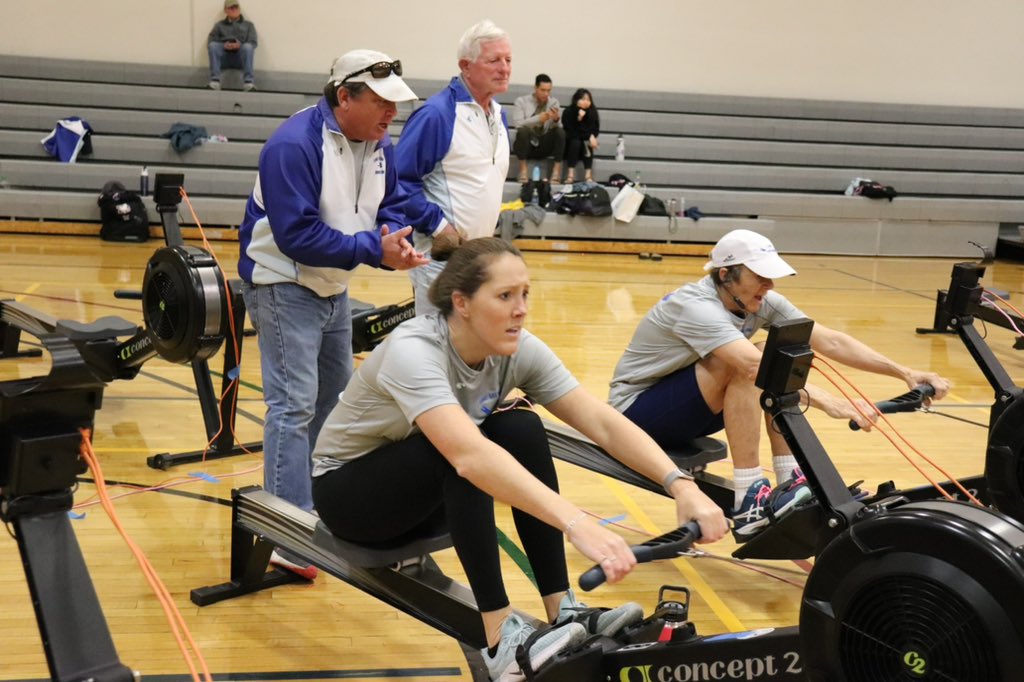 In the evenings, players attended and celebrated at Sin City Classic official parties at Piranha nightclub. Singer Jojo performed at the closing party at Brooklyn Bowl at the Linq Promenade.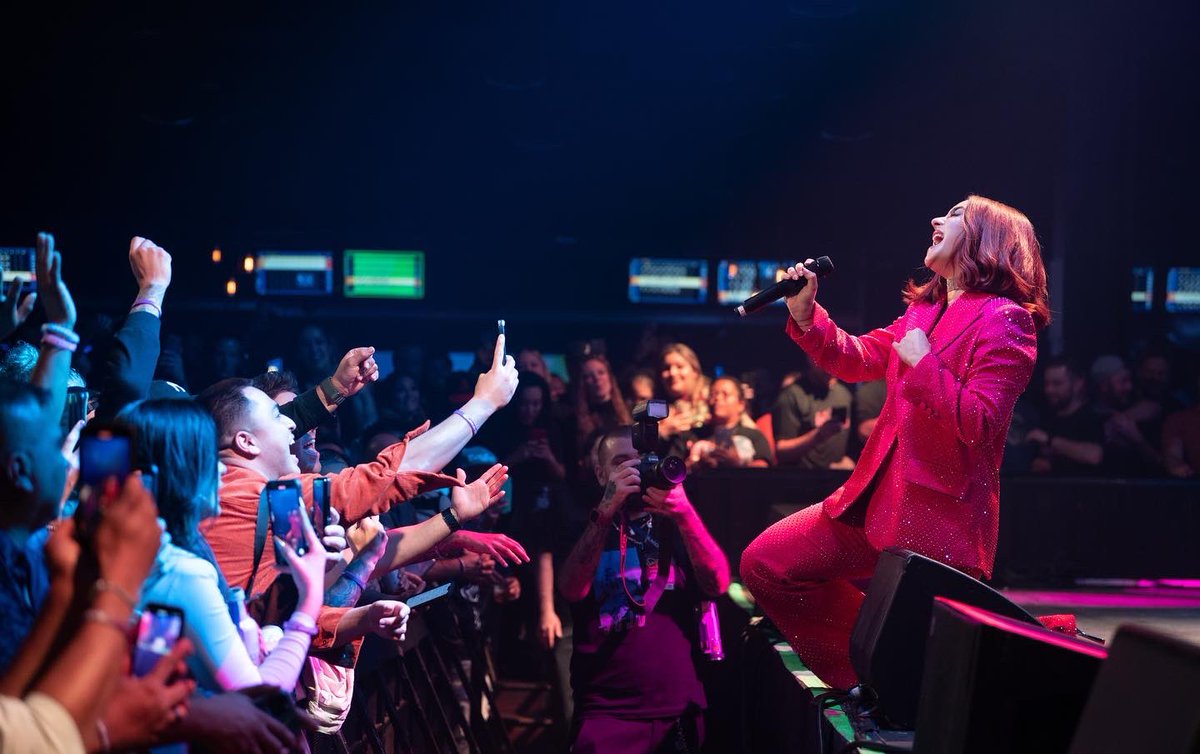 Photo tweeted by @thescclassic
Sponsors included Lexus, Ceasar's Entertainment, LA Dodgers, Tito's, Piranha and dozens more.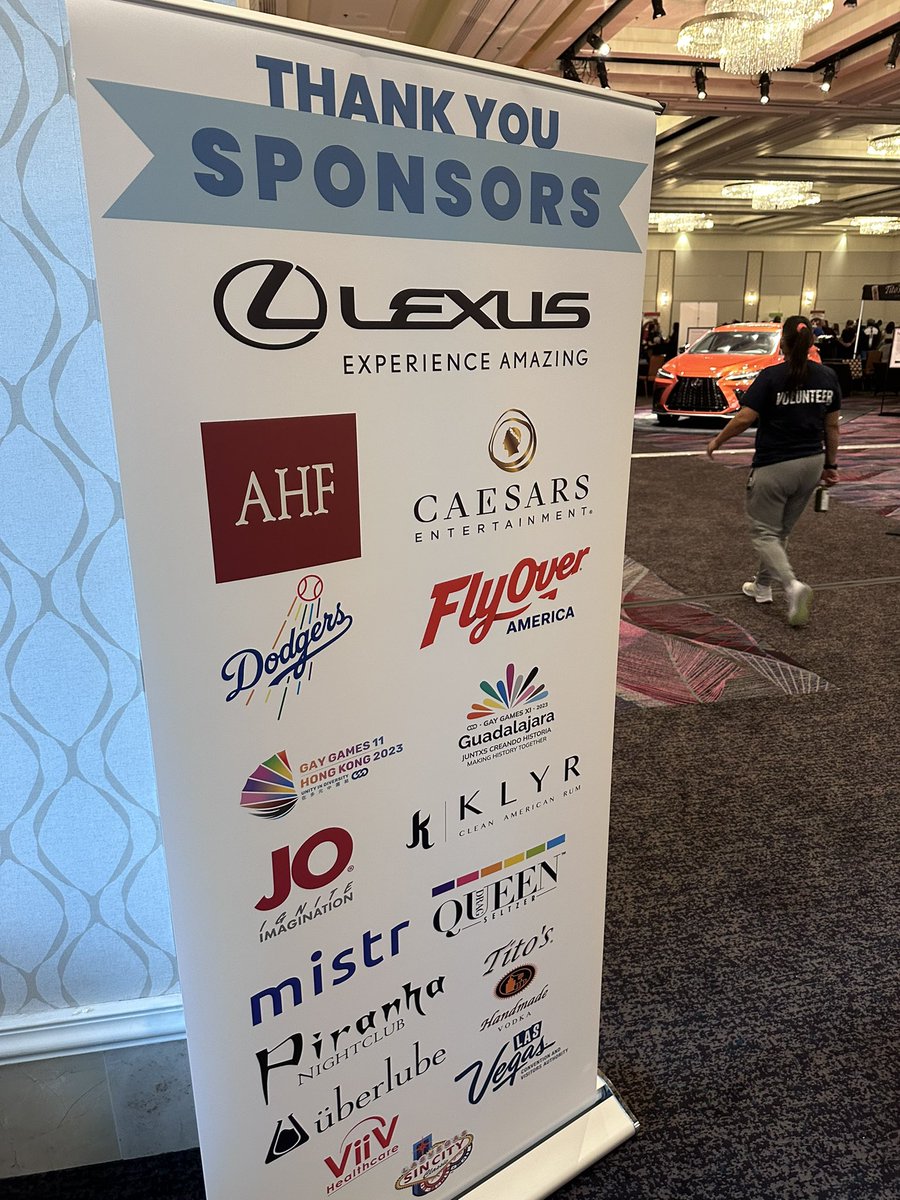 A Lexus car was parked on the ballroom floor during the Welcome Registration party.
Mark your calendar for next year's Sin City Classic dates, set for January 11-14, 2024. Photo by Sin City Classic.