LA tech and entertainment companies make the annual summer migration to San Diego Comic-Con with panels, parties, cosplay and more. More than 140,000 people attend the annual convention and related events celebrating pop culture, including movies, TV shows, games, and more.
Cosplay was excellent. The bodypaint Justice League of Crypto was the most creative costumed promotion at Comic-Con. Zcash Superman, Crypto Catwoman, Ethereum Lantern and Bitcoin Wonder Woman strutted down 5th Ave in the Gaslamp to promote a San Diego crypto wallet startup.
Team Spidey represented.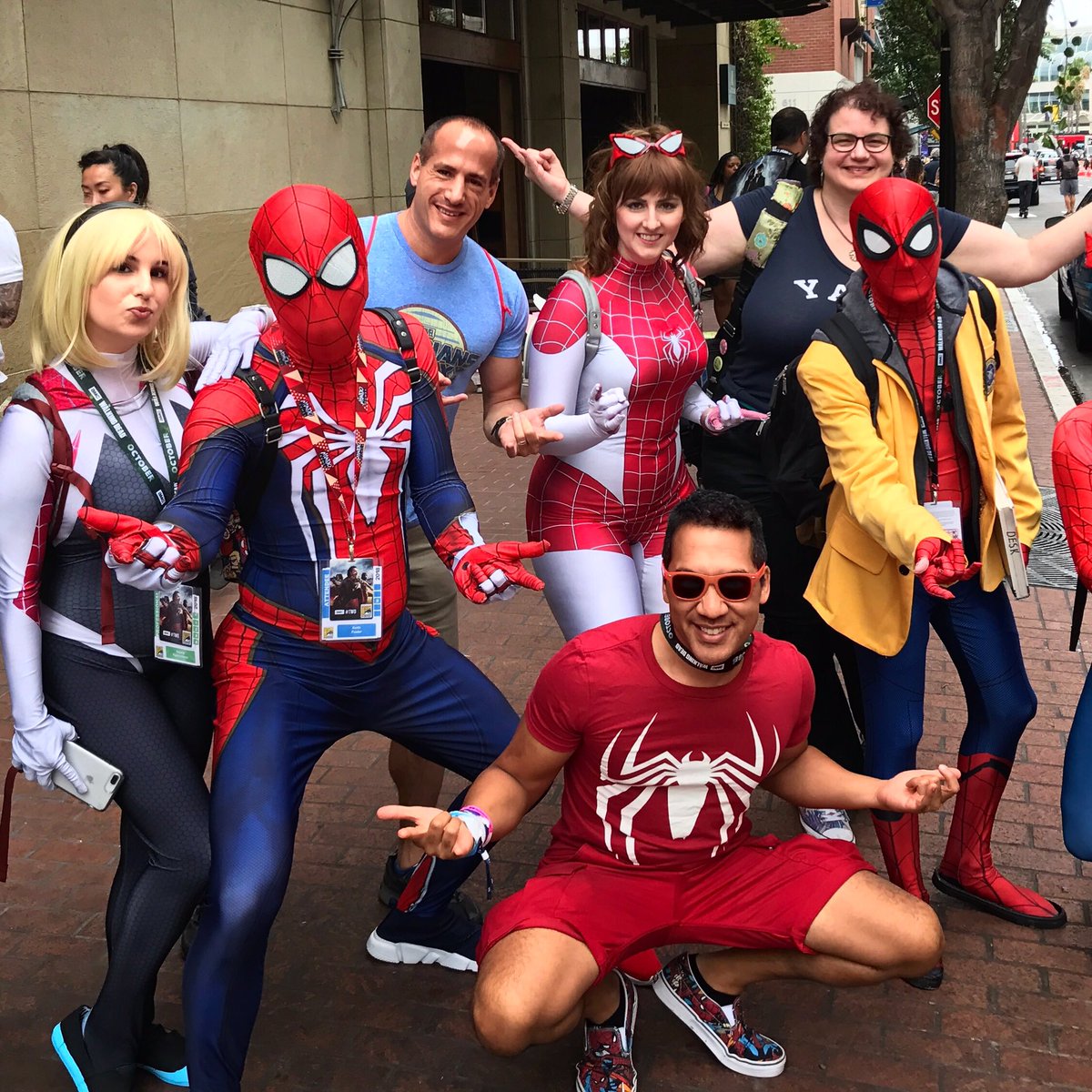 HIGHLIGHTS
HALL H PANELS
Marvel Games. The Burbank based Marvel Games team held its first panel in the huge Hall H, showing an increase in presence of Games at Comic-Con. It's only the second time a game panel has been held in Hall H, after the Ninantic CEO presented Pokemon Go two years ago. Marvel Games team discussed the Marvel Strike Force mobile app featuring Ms Marvel; Marvel Future Fight, and Marvel Powers United VR.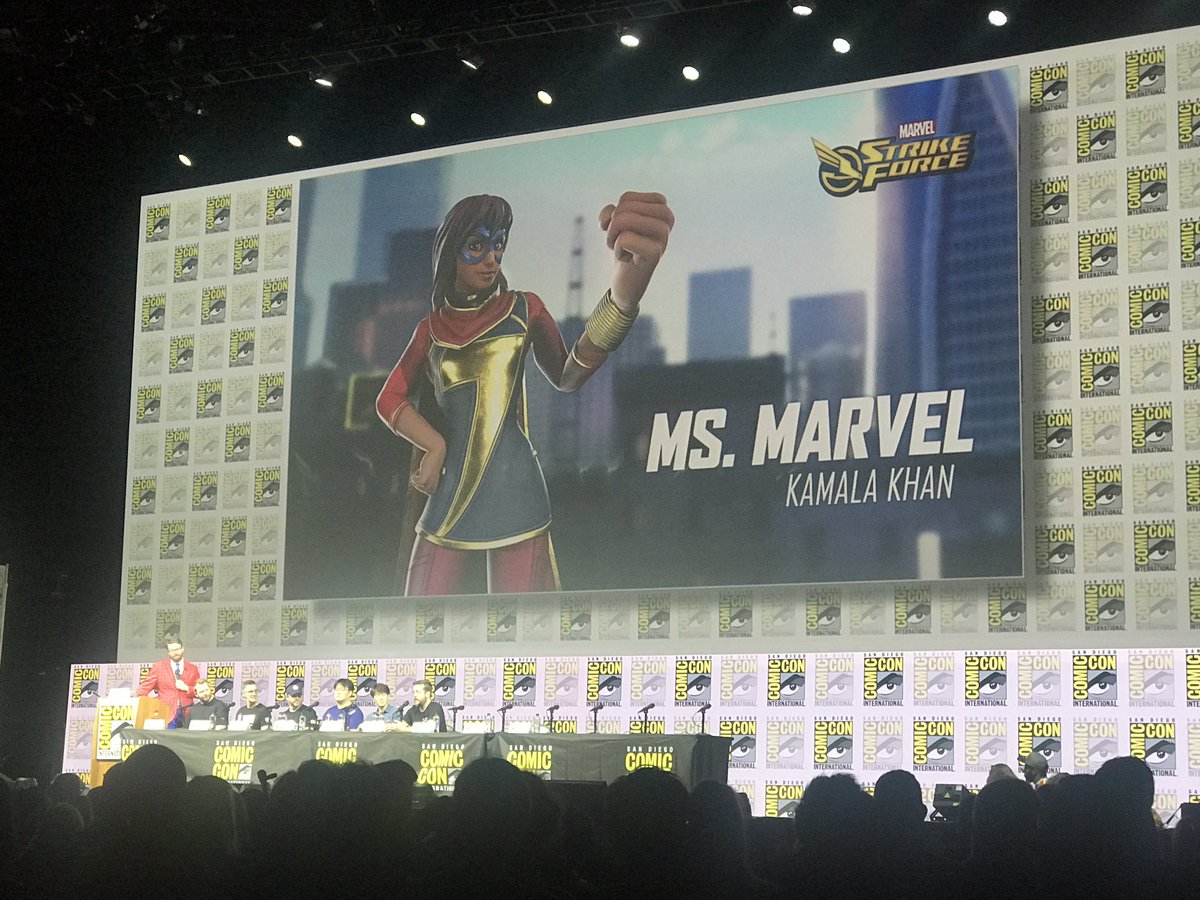 Insomniac Games, based in Burbank, revealed details about its highly anticipated Spider-Man game on PlayStation 4. Spider-Man game features a Velocity Suit with "glowy bits" designed by a longtime Marvel art designer. The game will release with lots of merchandise, including "Art of" books, Funko pops, figurines, clothing and more. The final reveal was a RED Spider-Man Playstation 4.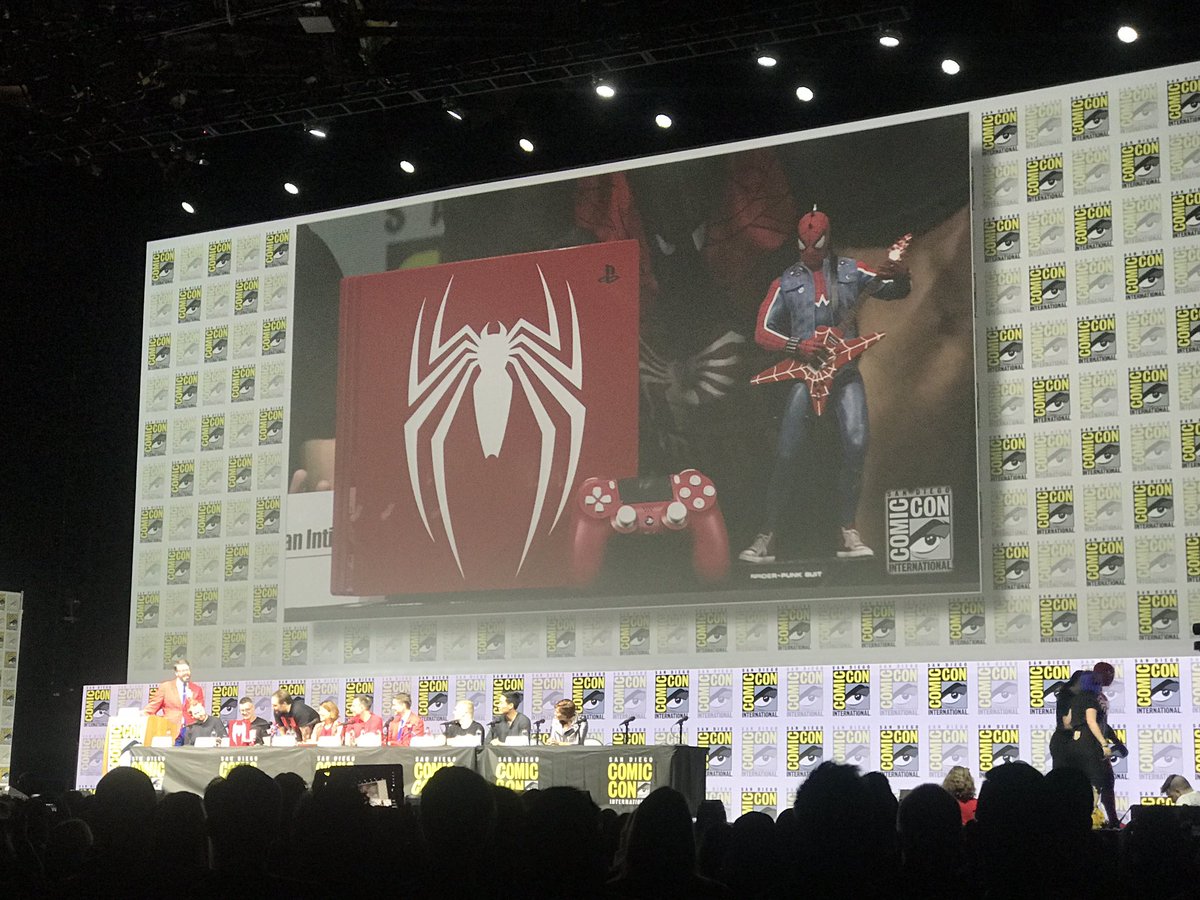 "It's perfect. It's red," said the speakers, adding it's the first ever red Playstation. WE APPROVE!!
Sony Pictures: Venom and Spider-Man: Into the Spider-Verse
Tom Hardy said he enjoyed playing Eddie Brock / Venom split personality in Venom on the Sony Pictures panel. Riz Ahmed (Rogue One) also appeared.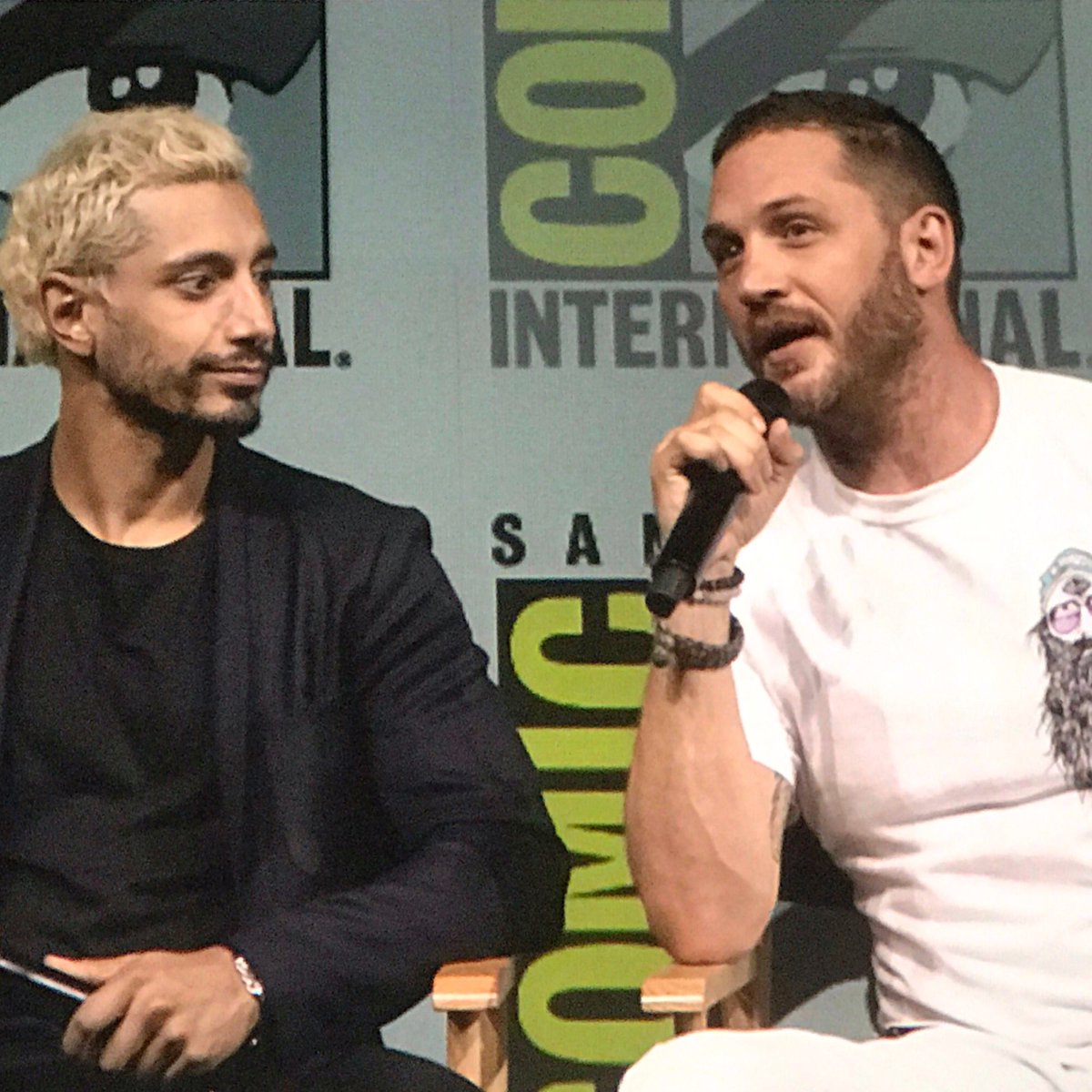 Chris Miller and Phil Lord said they immediately wanted to feature Miles Morales in the film, because his story hasn't been told before. The film features Miles who takes up the role of Peter Parker with help from a tired Peter Parker from another universe. Shameik Moore voices Miles Morlaes, saying it's a dream come true. Hailee Seinfeld voices Spider-Gwen.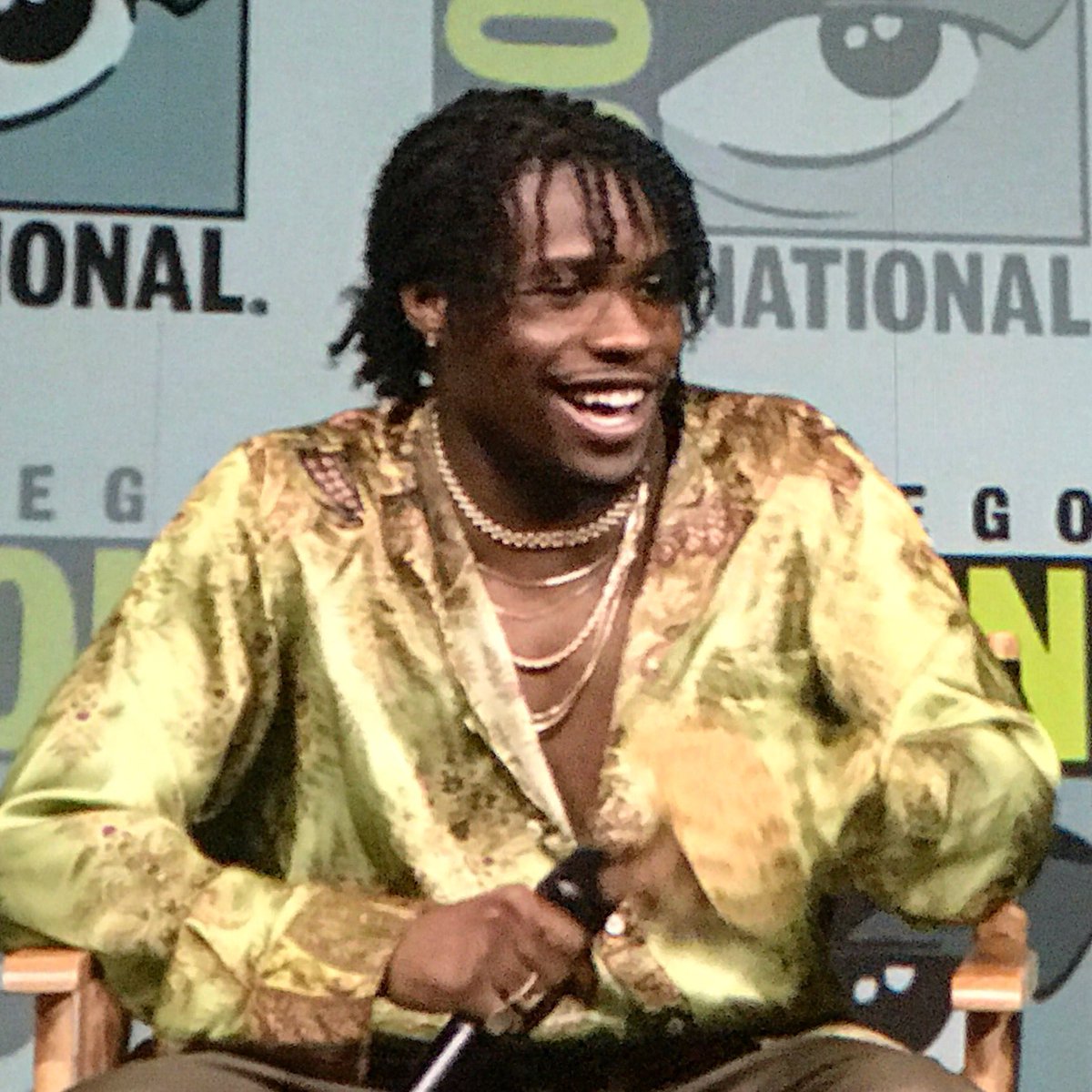 Other new characters were revealed including an anime version, and Peter Porker, Spider-Ham.
Paramount Pictures: Bumblebee
Hailee Steinfeld said that she plays Charlie, an 18 year old girl who discovers Bumblebee on her birthday. She said the story is a coming-of-age story for both her and Bumblebee, that shows how Bumblebee relates so well to humans compared to all the Transformers.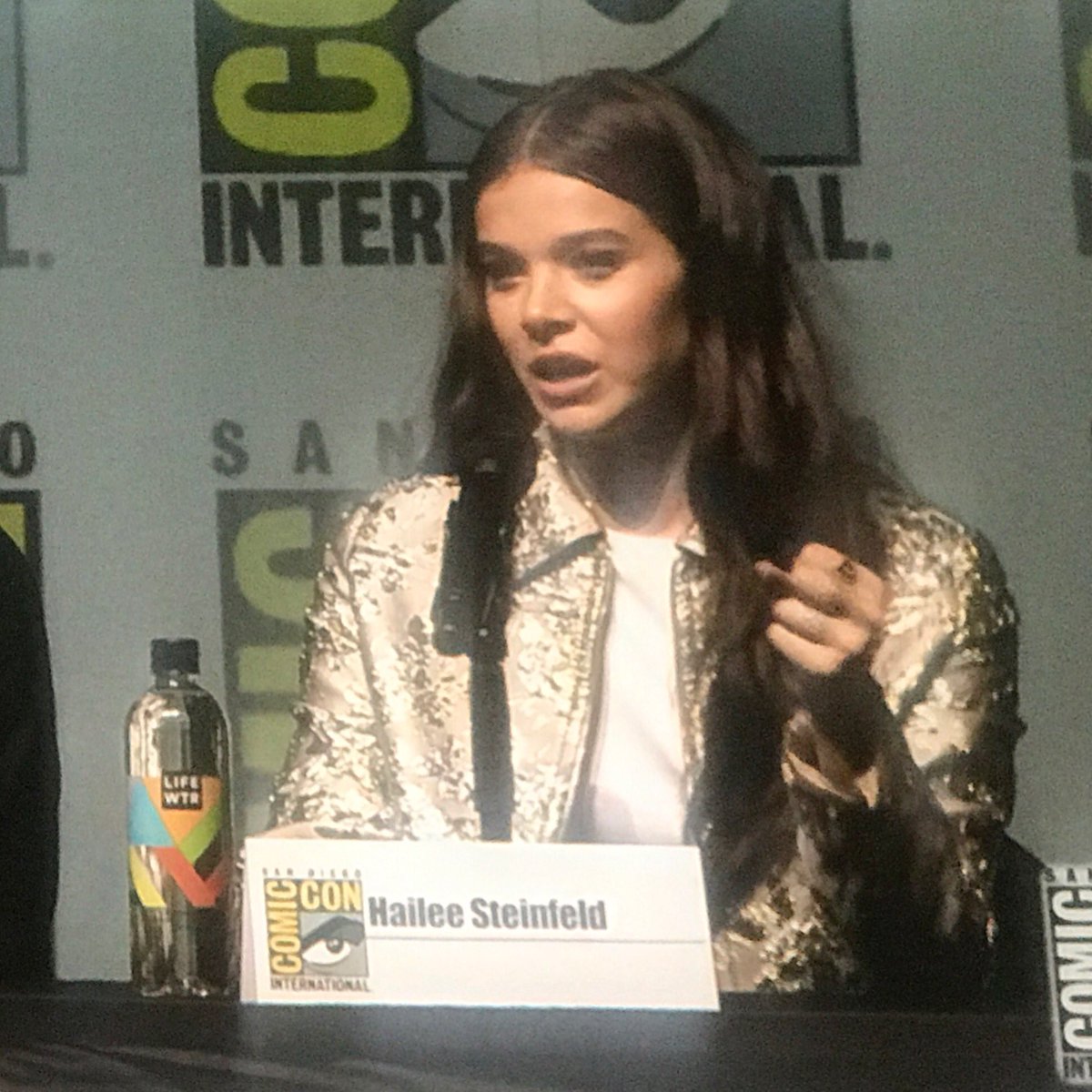 John Cena was hilarious on the panel. He joked that he was the only one in Comic-Con in a suit. Later, he was spotted on the show floor in a Bumblebee suit.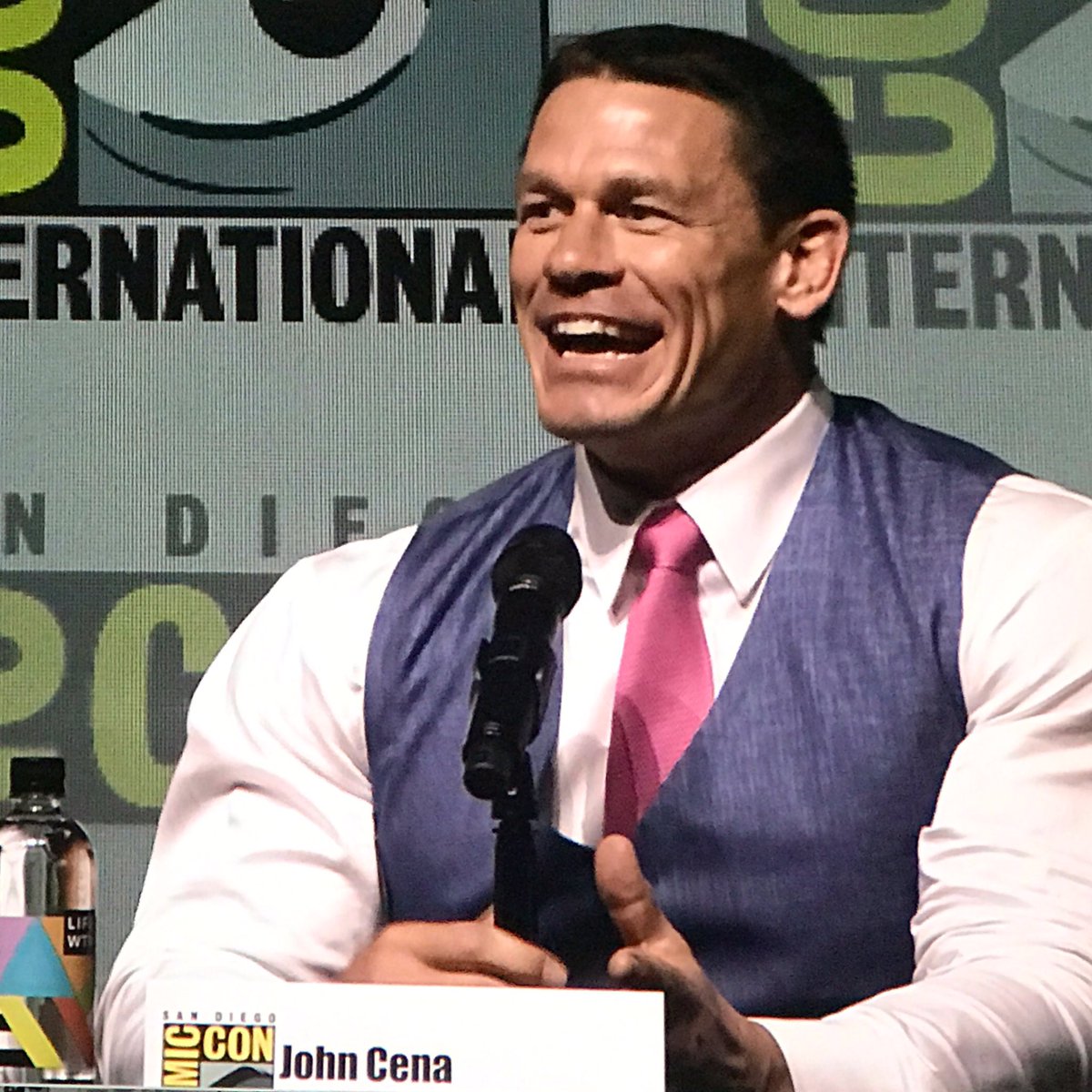 Universal Pictures
Jaime Lee Curtis said that after 30-some years, she is proud to return to the Halloween frachise, playing a victim-turned-hero who controls her own narrative in fighting back against her attacker. Like so many woman in the #MeToo movement.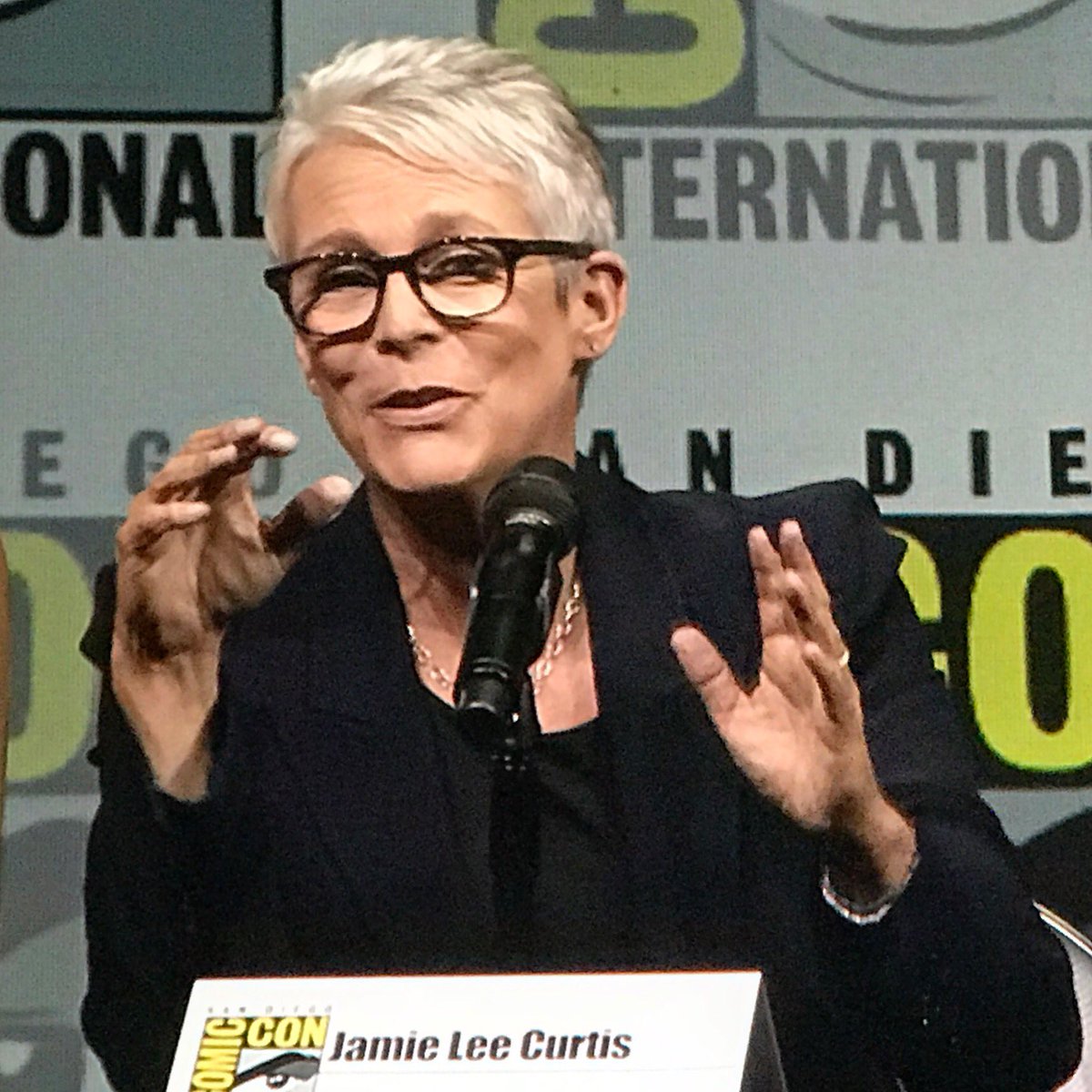 M Night Shylaman, Samuel L Jackson and Bruce Willis appeared on the Glass panel.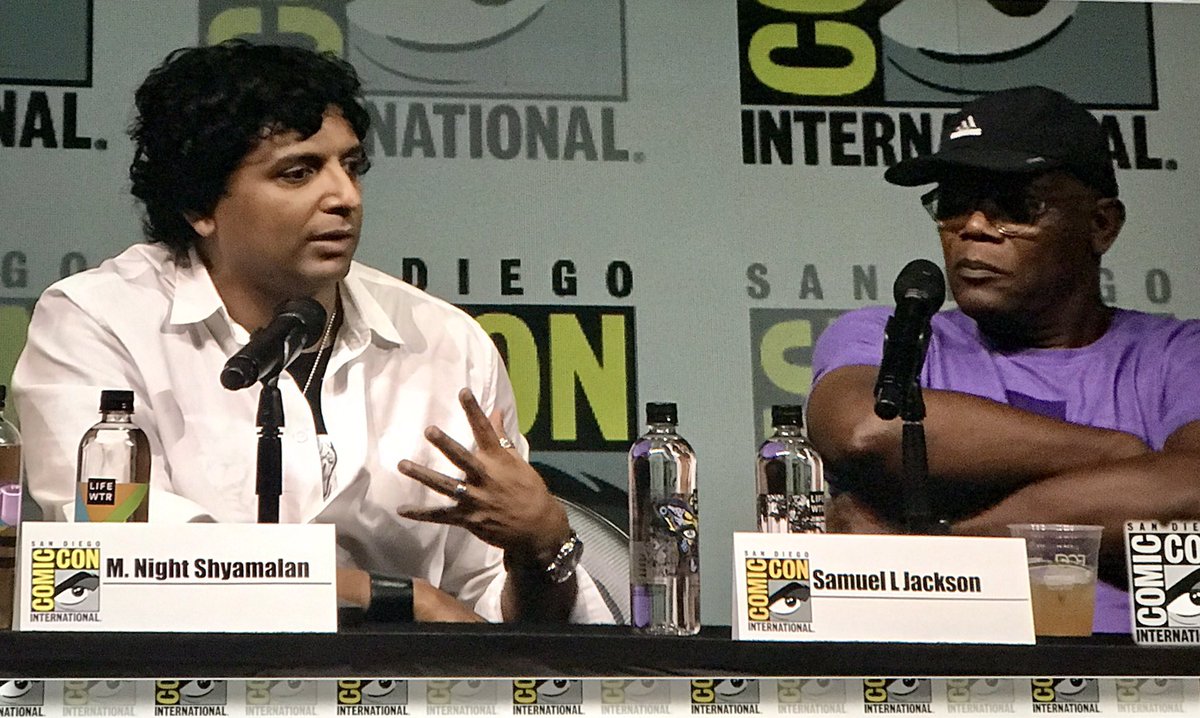 PARTIES
The IGN party with Jack Ryan on Amazon Prime Video attracted dozens of celebrities, including Wesley Snipes, Ian Zierling (90210, Sharknado), Deadpool creator Rob Liefeld, Karan Soni (Dopinder in Deadpool), Aubrey Joseph (Cloak), and many more with sweet city views!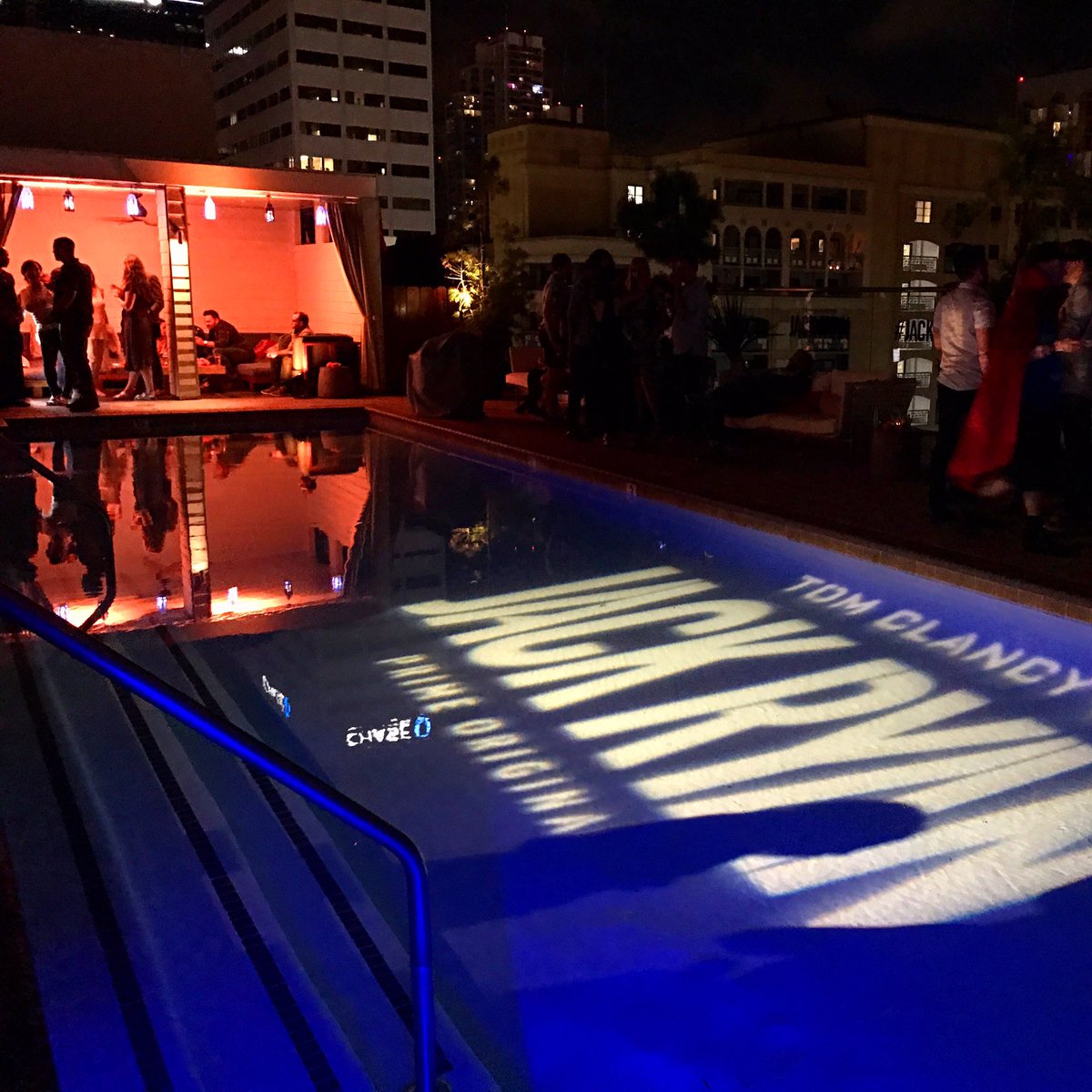 YouTube Originals and Variety teamed up for their first SDCC presence, at their party held at the Omnia nightclub. Talent from their new show Original appeared, as well as actress Tara Reid (promoting sixth and last Sharknado)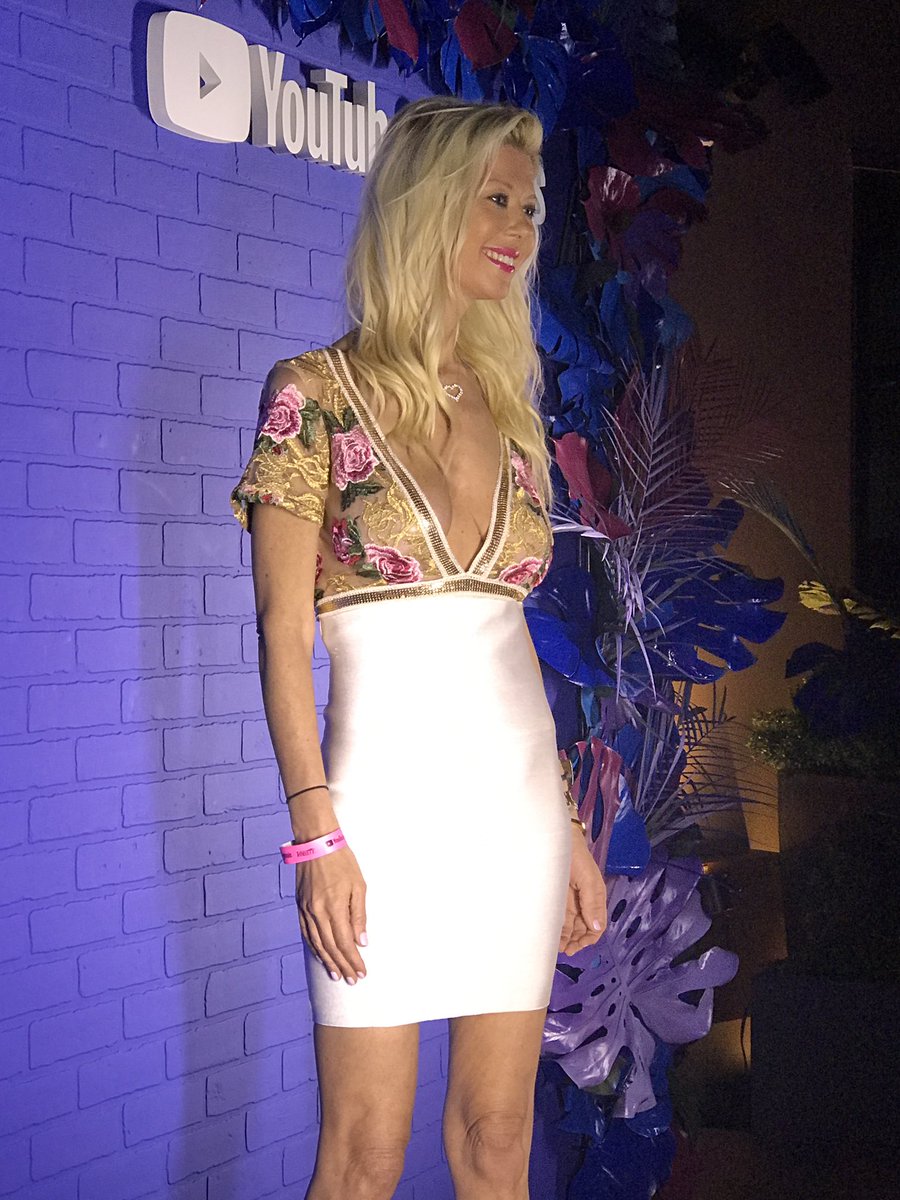 Her Universe Fashion Show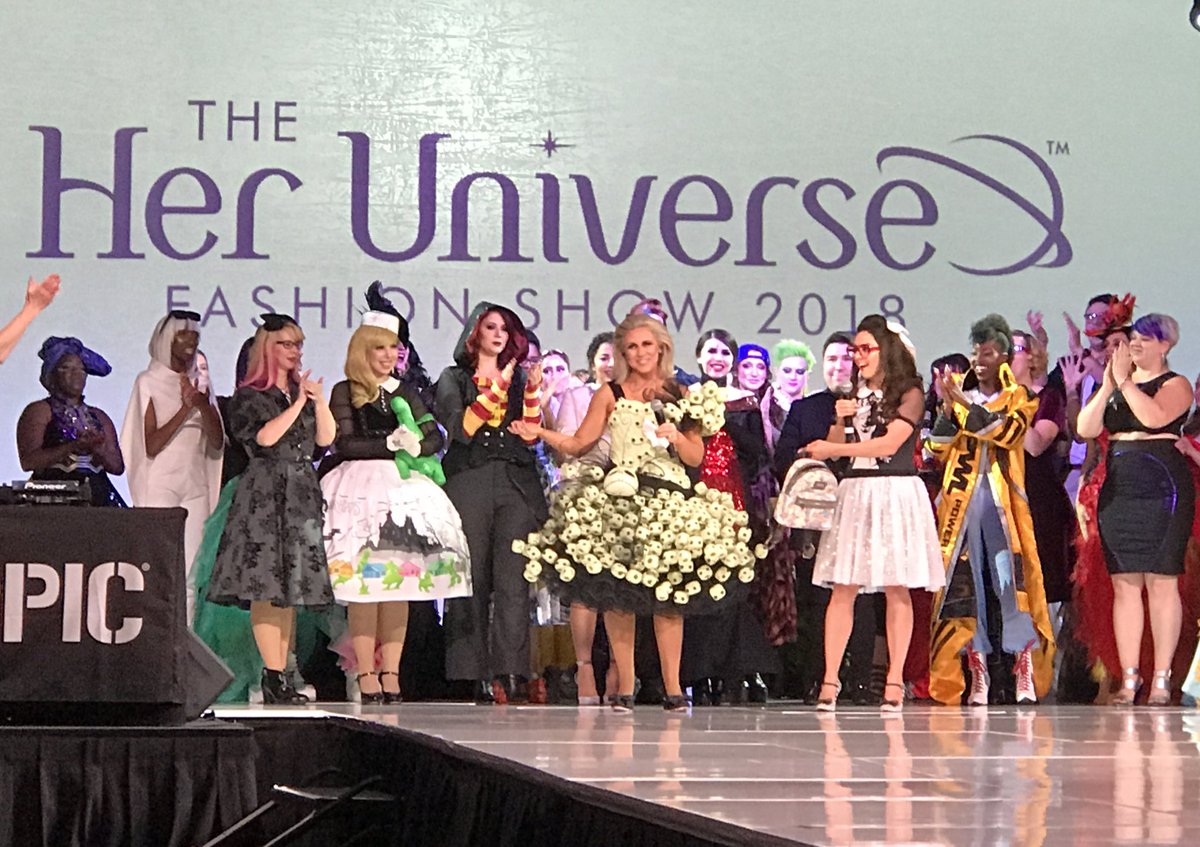 Her Universe held its fifth annual Fashion Show, featuring "geek couture" designed by individual designers. Three designers won: the designers of the Shape of Water fish dress, the Alien forklift, and one more. The three designers prize: being able to design the upcoming Avengers Infinity War part two line to be released with the film next summer.
Jodie Whittaker, who will play the first woman Doctor Who, made a surprise appearance in a Doctor Who dress on the runway.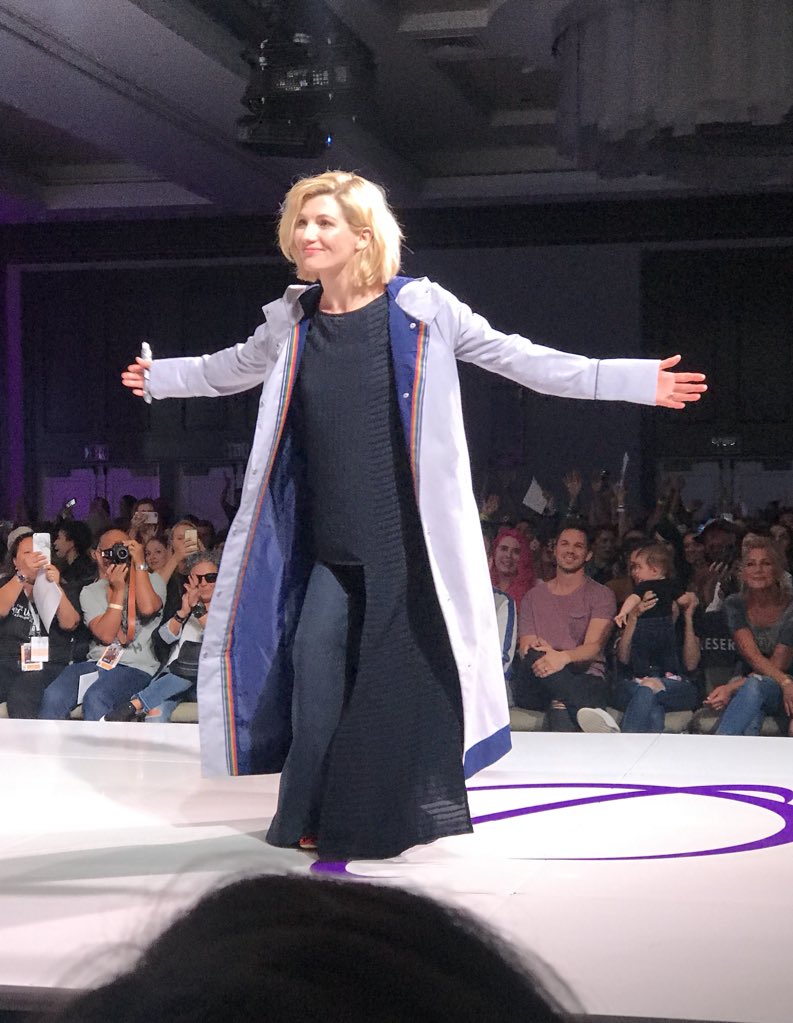 Her Universe founder Ashley Eckstein appeared in a Pop Funko dress made of 500 Jack Skeleton heads.