The annual migration of LA to San Diego for Comic-Con continues this weekend, as LA entertainment and tech companies flock to the pop culture mecca that attracts 130,000 attendees every year.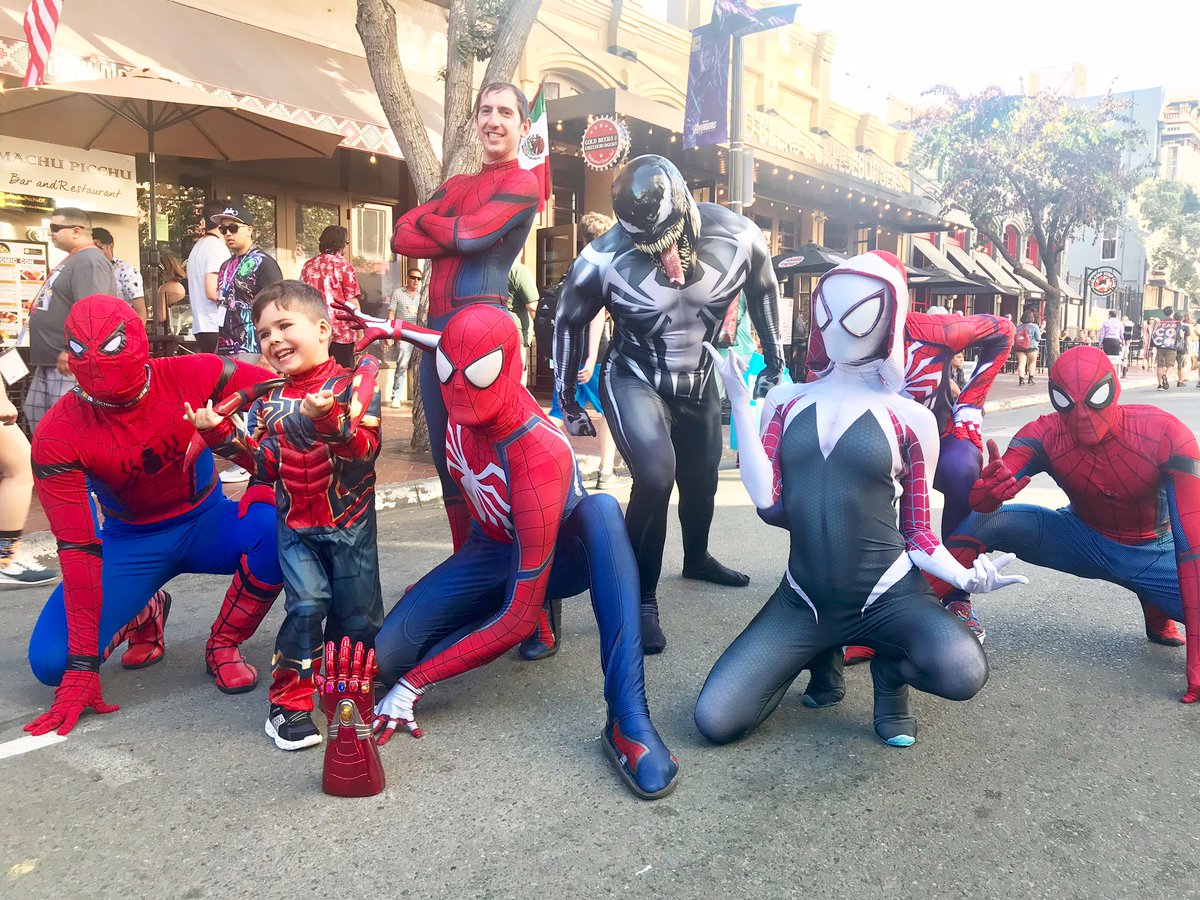 This year's Comic-Con features fewer movie panels, with Sony and Warner Bros. skipping film announcements. But Marvel Studios is back for a much anticipated Hall H Saturday panel, with some hopes of clues for the next phase of Marvel films. Or will Disney Marvel save real news for D23 Expo later this summer?
PANELS
Marvel Studios – Hall H
Marvel Studios Hall H presentation was the biggie, with Kevin Feige and crew announcing more than a dozen upcoming Marvel Phase 4 film and Disney+ projects.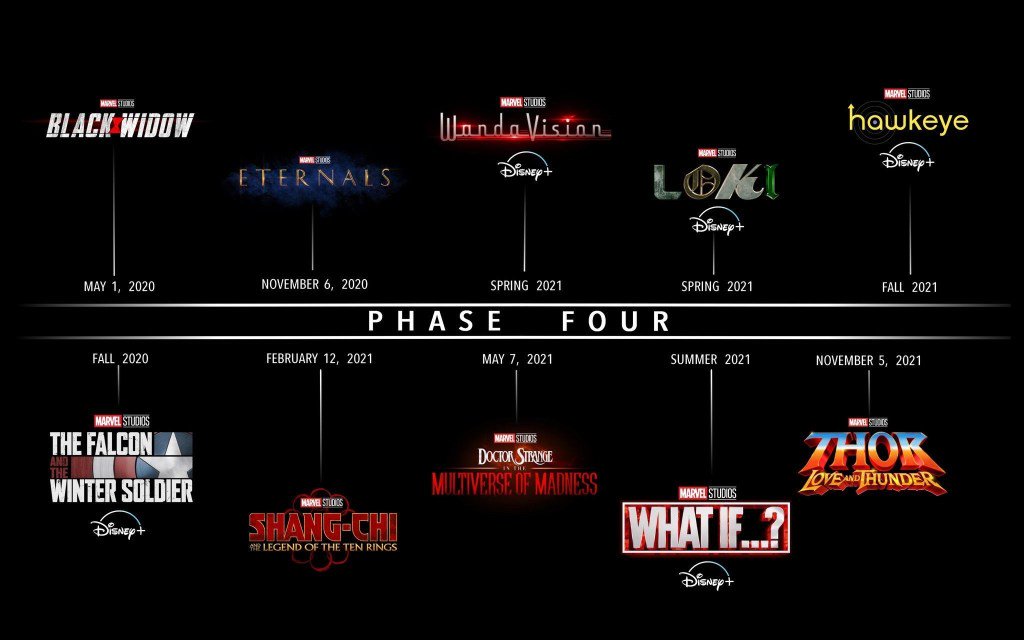 Upcoming films include Black Widow, The Eternals, Shang-Chi, Doctor Strange and the Multiverse of Madness, and Thor: Love and Thunder. Disney+ series include WandaVision, Loki, Falcon and The Winter Soldier, Hawkeye, and What If…? The upcoming slate has been praised for its diversity and representation. The Eternals cast includes Angelina Jolie, Selma Hayek, Brian Tyree Henry, and more. Thor: Love and Thunder will feature the first openly LGBT superhero in the Marvel Universe. Valkyrie the King of Asgard who'll be looking for her queen. These announcements received thunderous applause from the 7,000+ attendees packing Hall H.
Diversity and Writing: Women Writers and Producers Take Charge.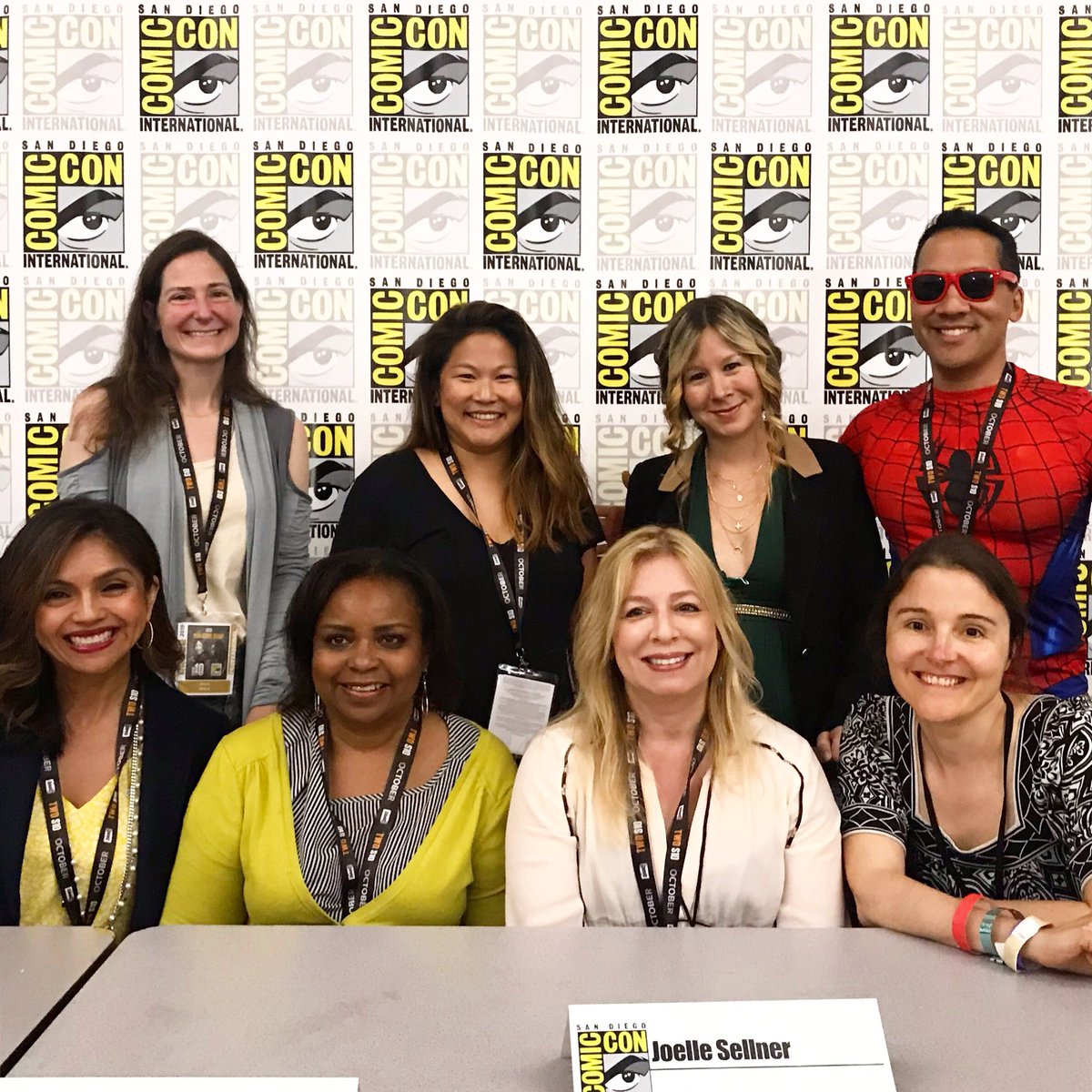 Writers and producers who've written on Disney, Marvel, Star Wars, D.C. Transformers, My Little Pony, and more top franchise properties discussed how to create diverse leading women characters at the official San Diego Comic-Con panel "Diversity in Writing: Women Writers and Producers Take Charge in TV, Animation, Comics, Games and Online" on Saturday July 20 at the San Diego Convention Center. Our founder Kevin Winston moderated the panel. See
article
with tips on how to write diverse leading women.
SHOW FLOOR
Marvel's booth features panels and autographs sessions, and rotating costumes and props.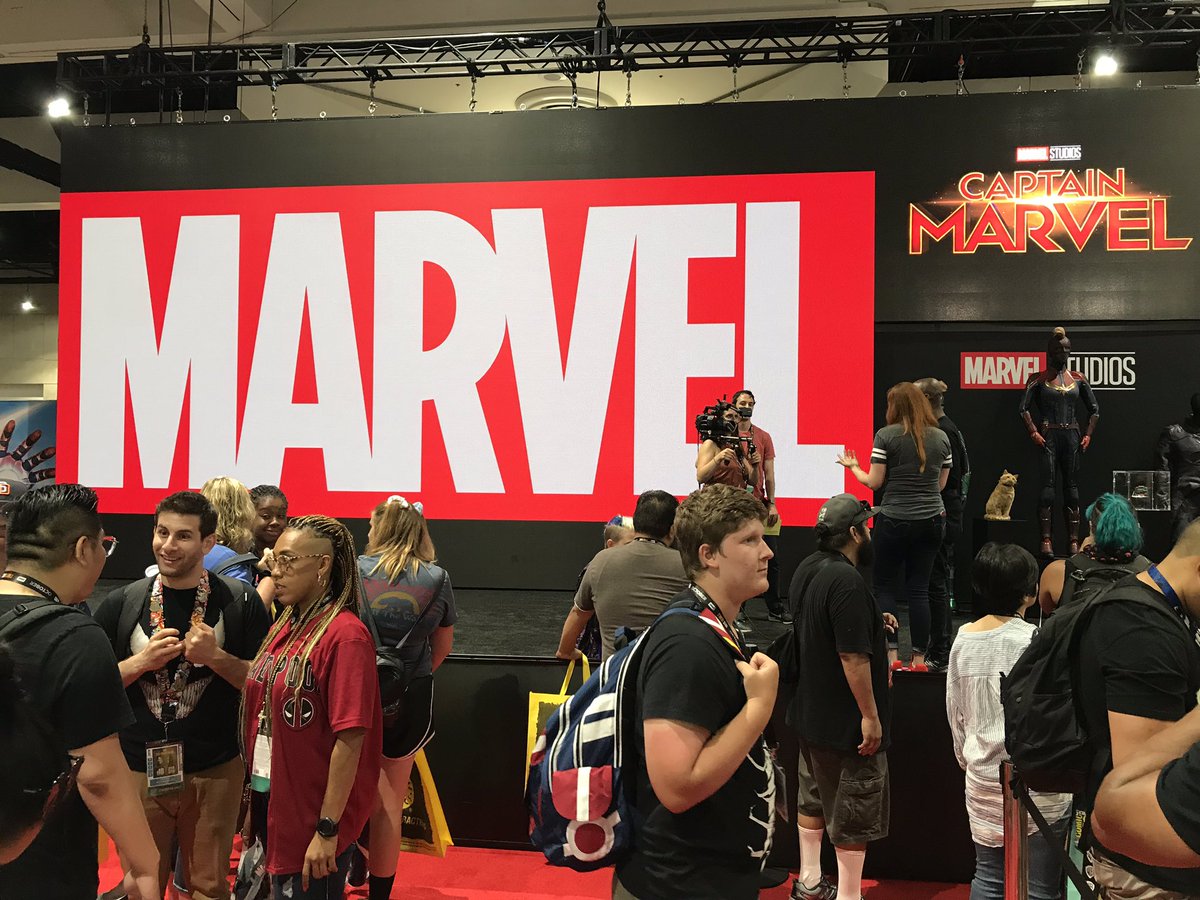 Take a basketball upside down photo at the Adidas Spida shoe section. Play Iron Man VR in the game section.
Buy merch including several Avengers Endgame themed T-shirts,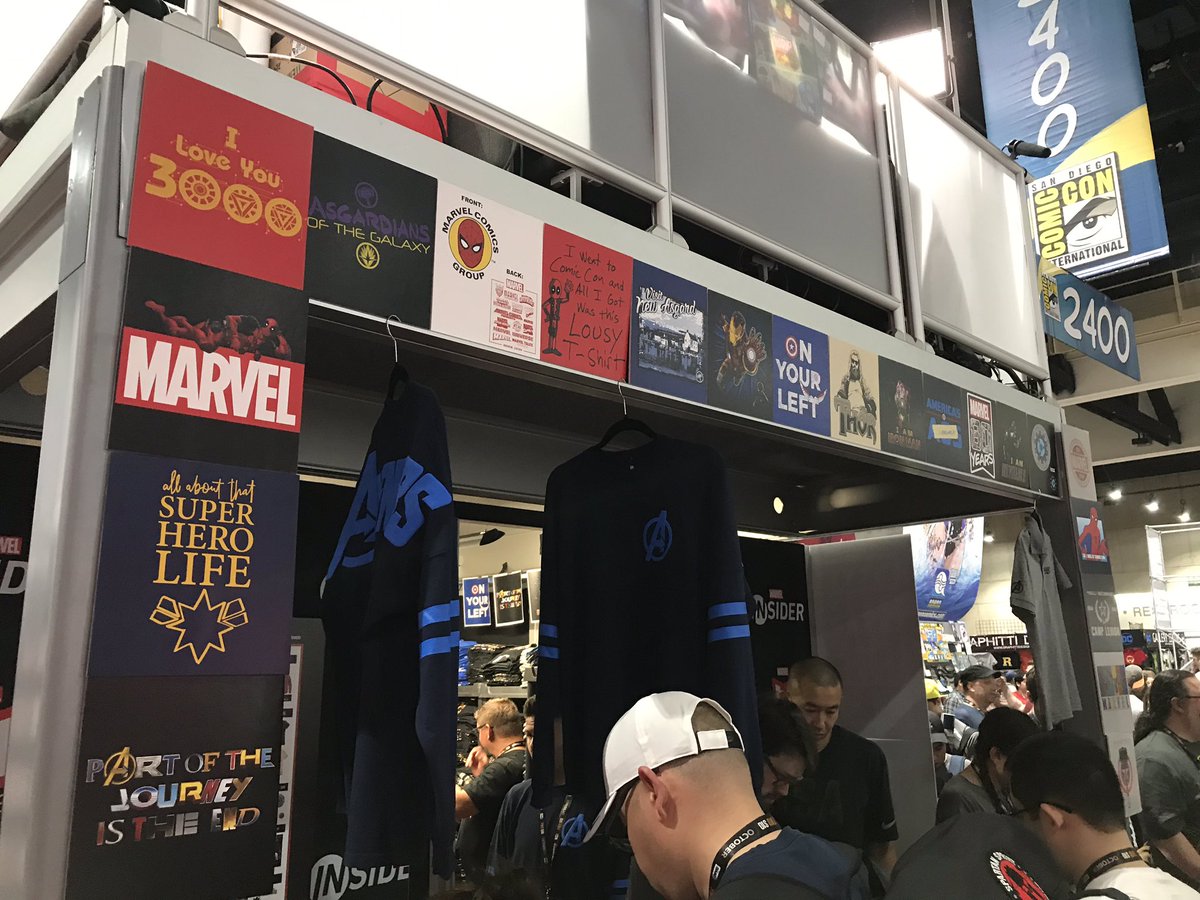 and exclusive pins.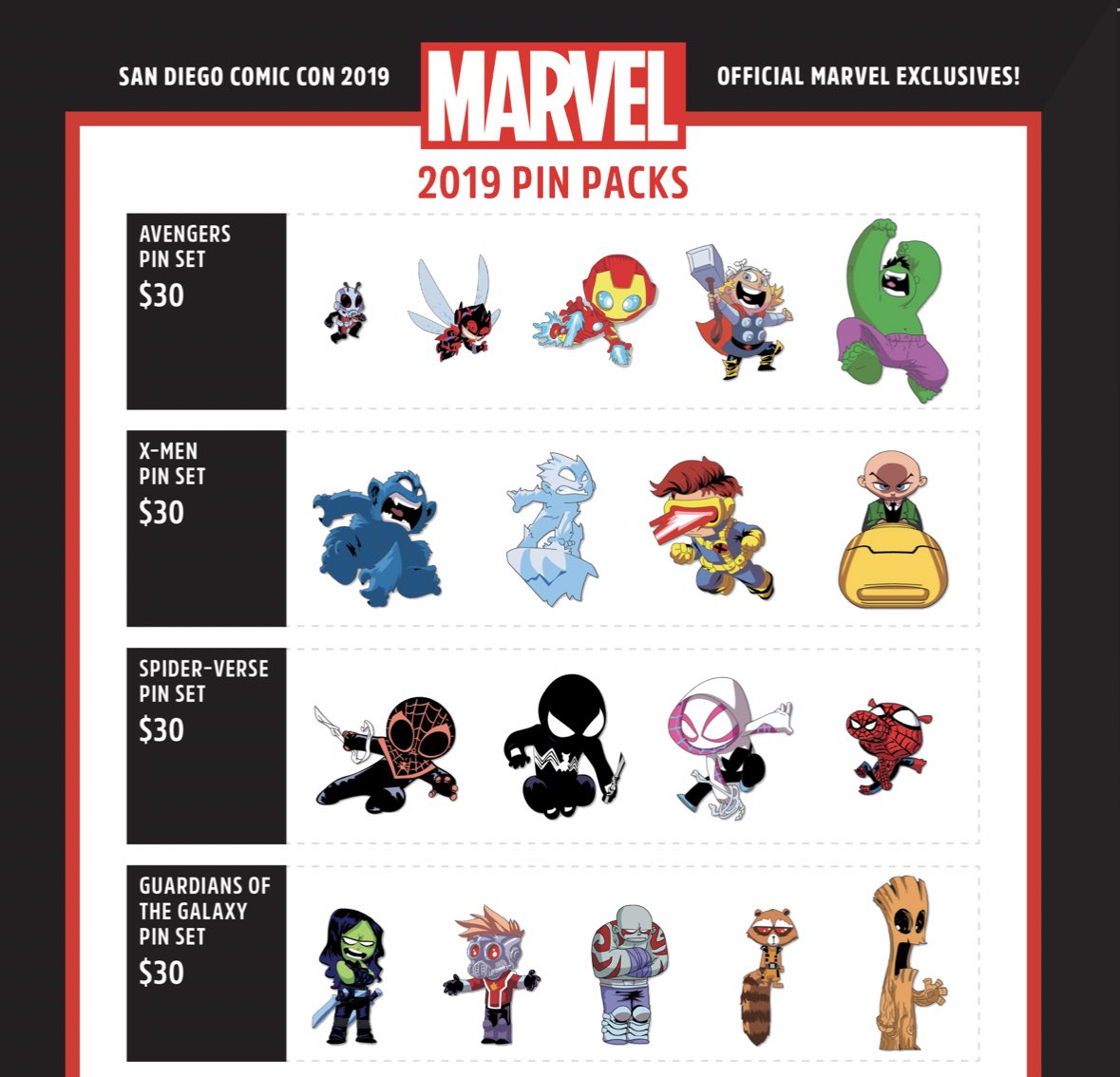 NOTE: X-Men pins, and a Deadpool shirt are available, the first sign of the Disney – Fox acquisition is in the march!
Nickelodeon celebrates Spongebob Squarepants 20th anniversary with several activations at #SDCC #comiccon. At Nick's show floor booth, you can visit the Krusty Krab restaurant and Mrs. Puff's Boating School.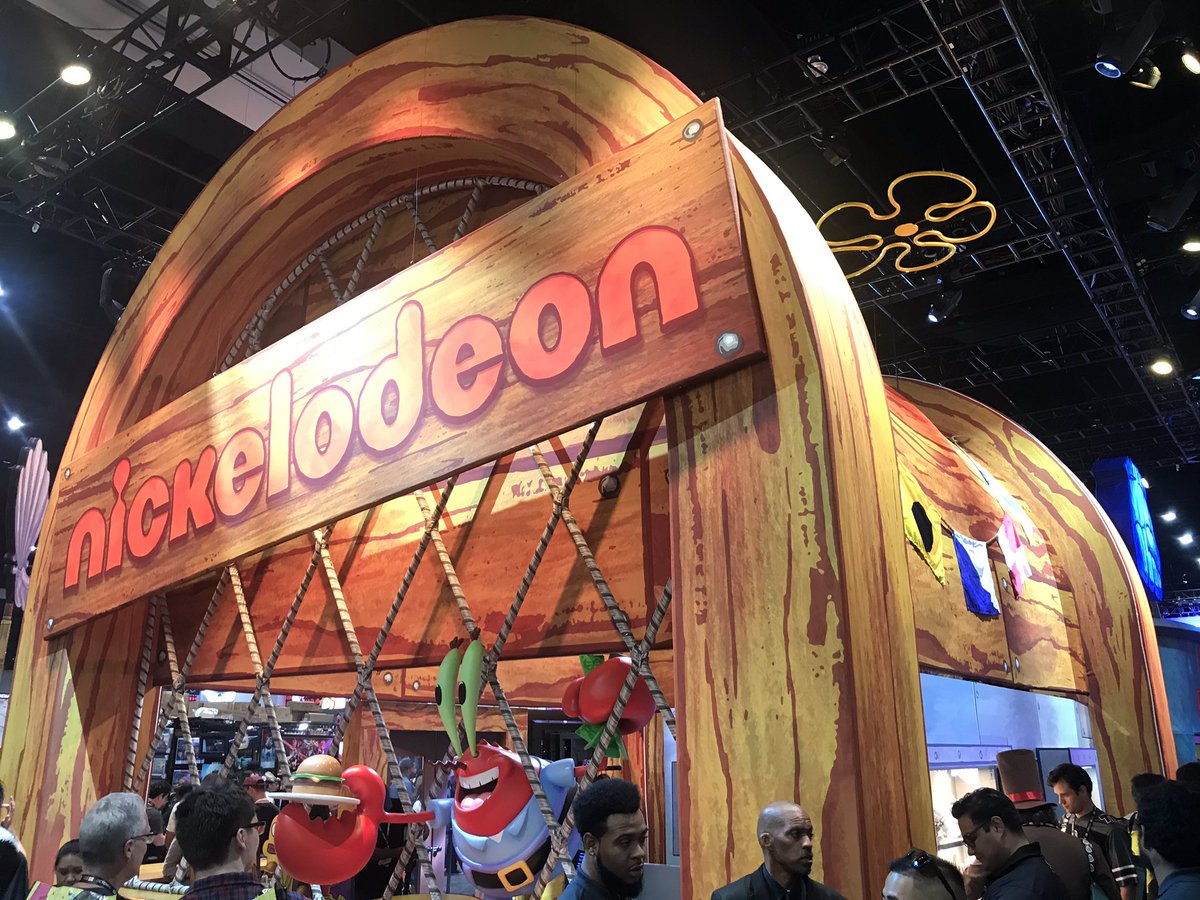 Loot Crate is in the games section. The Loot Crate booth features an actual Farscape character photo opp, exclusive glow-in-dark Ghostbusters and Hello Kitty. Scan your badge for chance to win a Thanos figure by Sideshow Collectibles or other prizes. Use code SDCC2019 for half off its themed subscription boxes.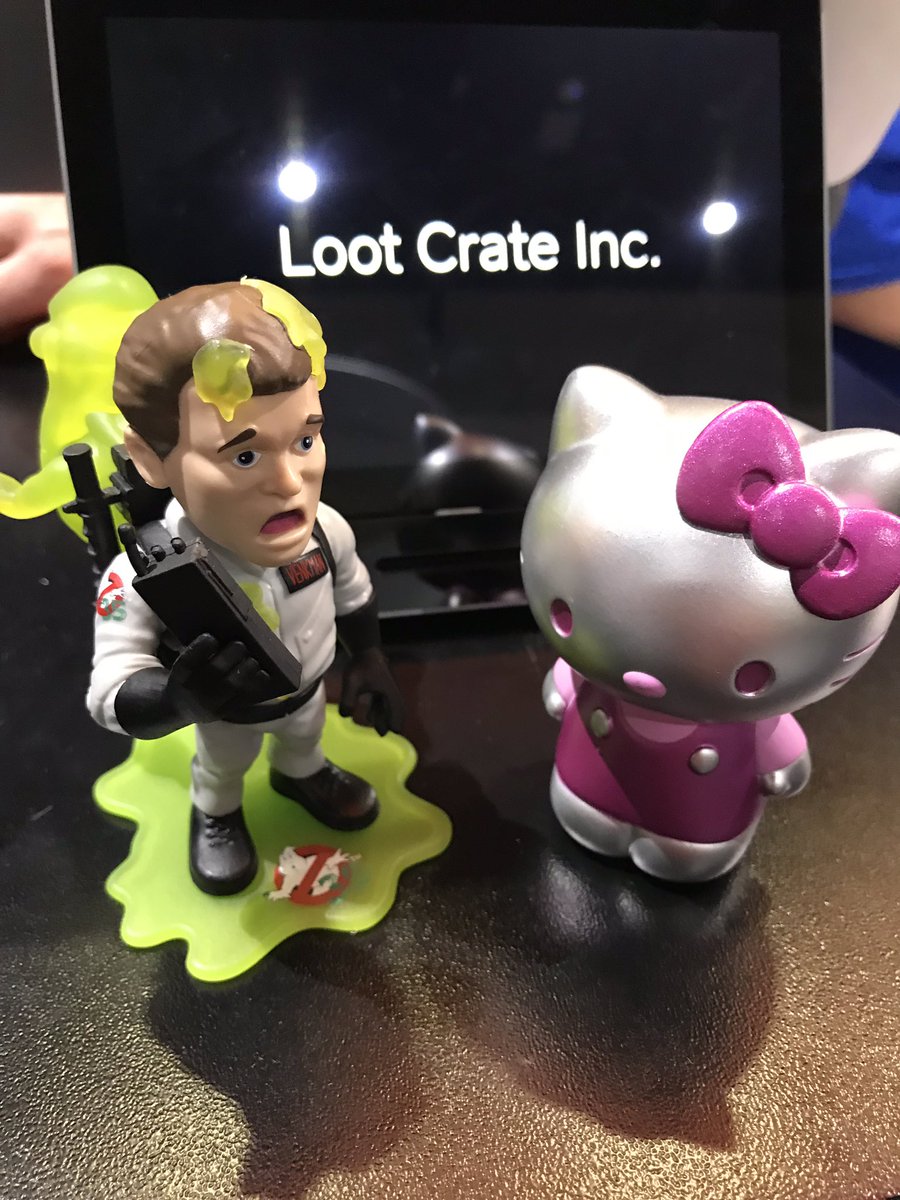 ACTIVATIONS
Activations continue to get bigger, taking over entire blocks and ballrooms of nearby hotels.
Amazon Prime Video takes over a block across from the convention center. A huge glass tower is the centerpiece, featuring video screens and periodic stunt shows promoting its shows. Explore three activations to promote three Amazon Prime shows.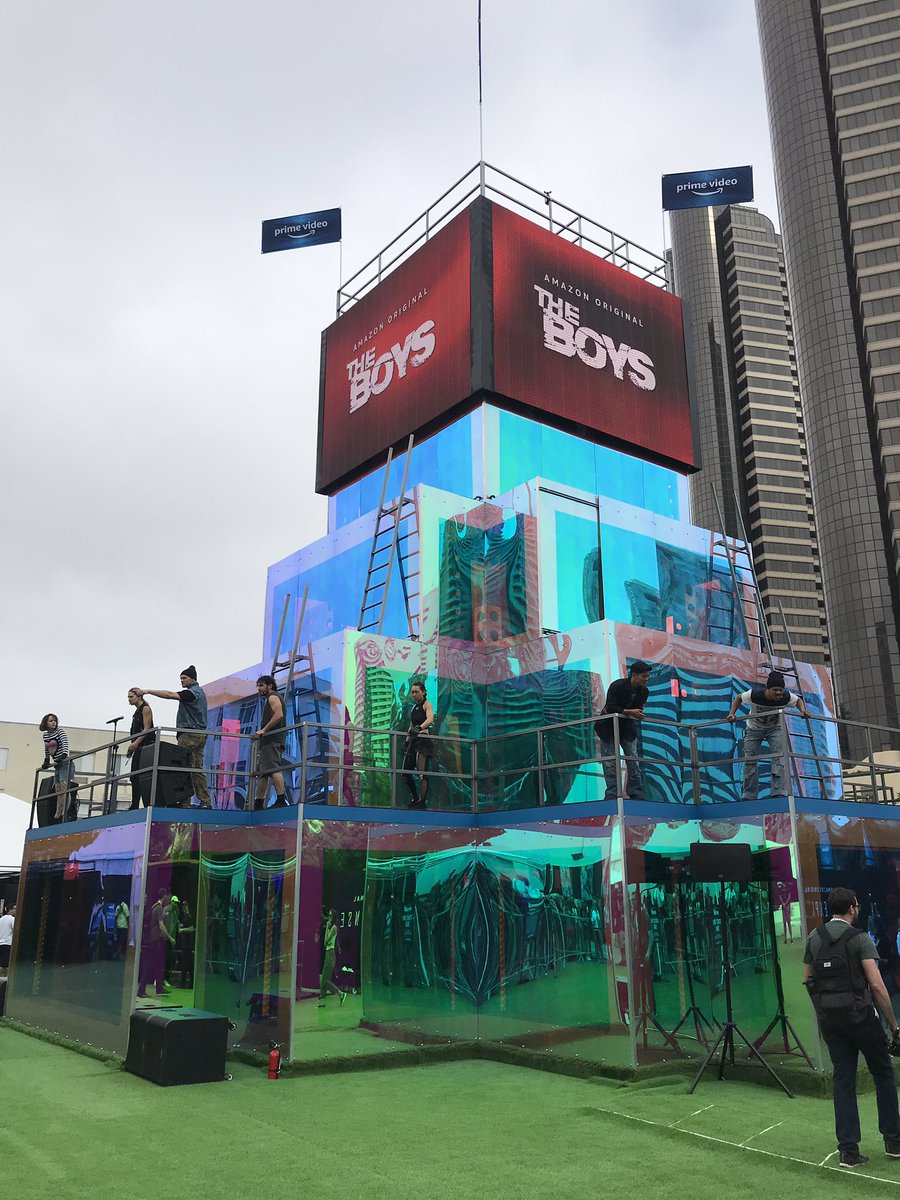 At Carnival Row, you decide whether you want to be human or creature, and enter a small town marketplace in the world of Carnival Row, where humans and humanoid creatures mix and mingle.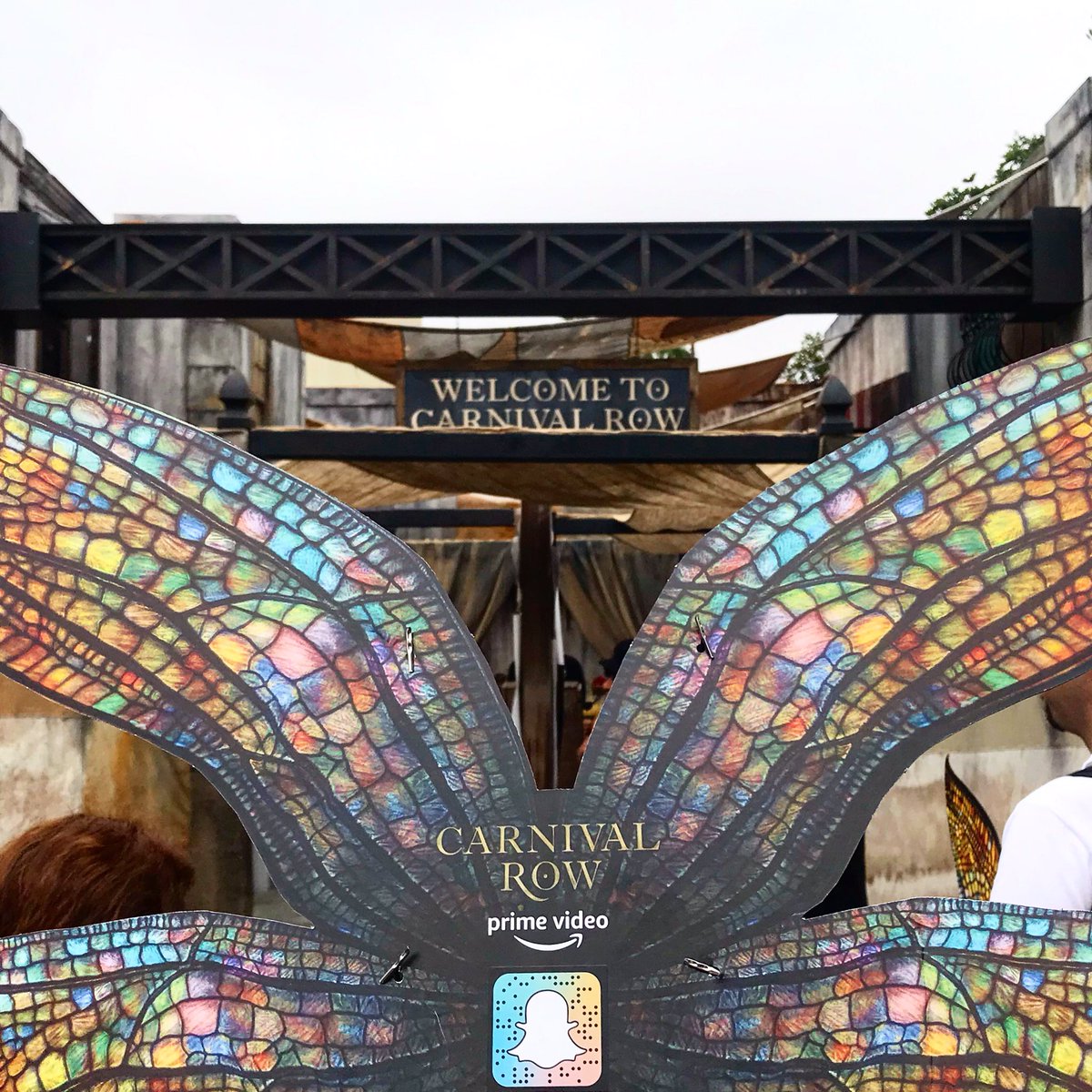 As you wander the town, you'll eventually find out that the creatures have an underground speakeasy. You can enter it to discover lounge performances – until the cops bust in!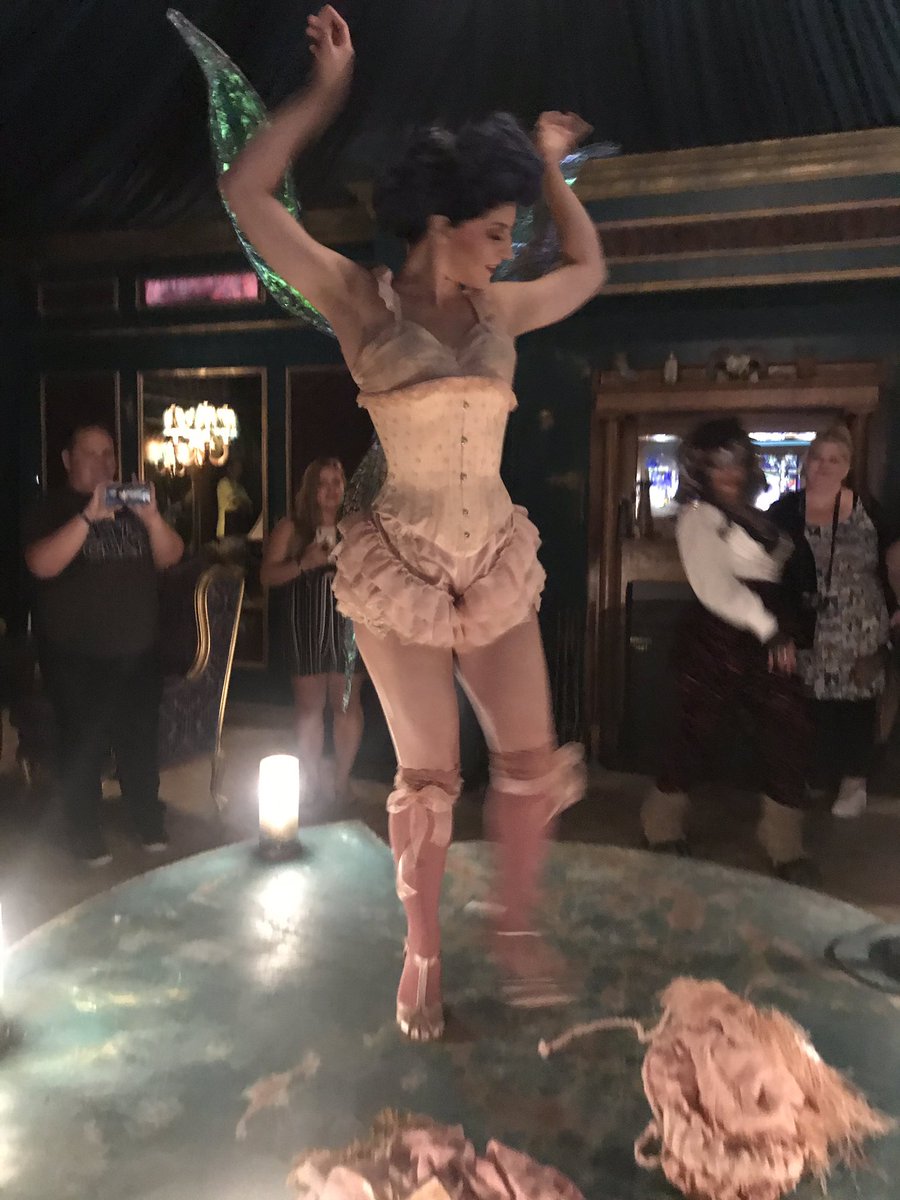 At The Boys, you enter an electronics store, where two actors help you solve a crime committed by some rogue "SUPES" superheroes. It's like a group-directed escape room.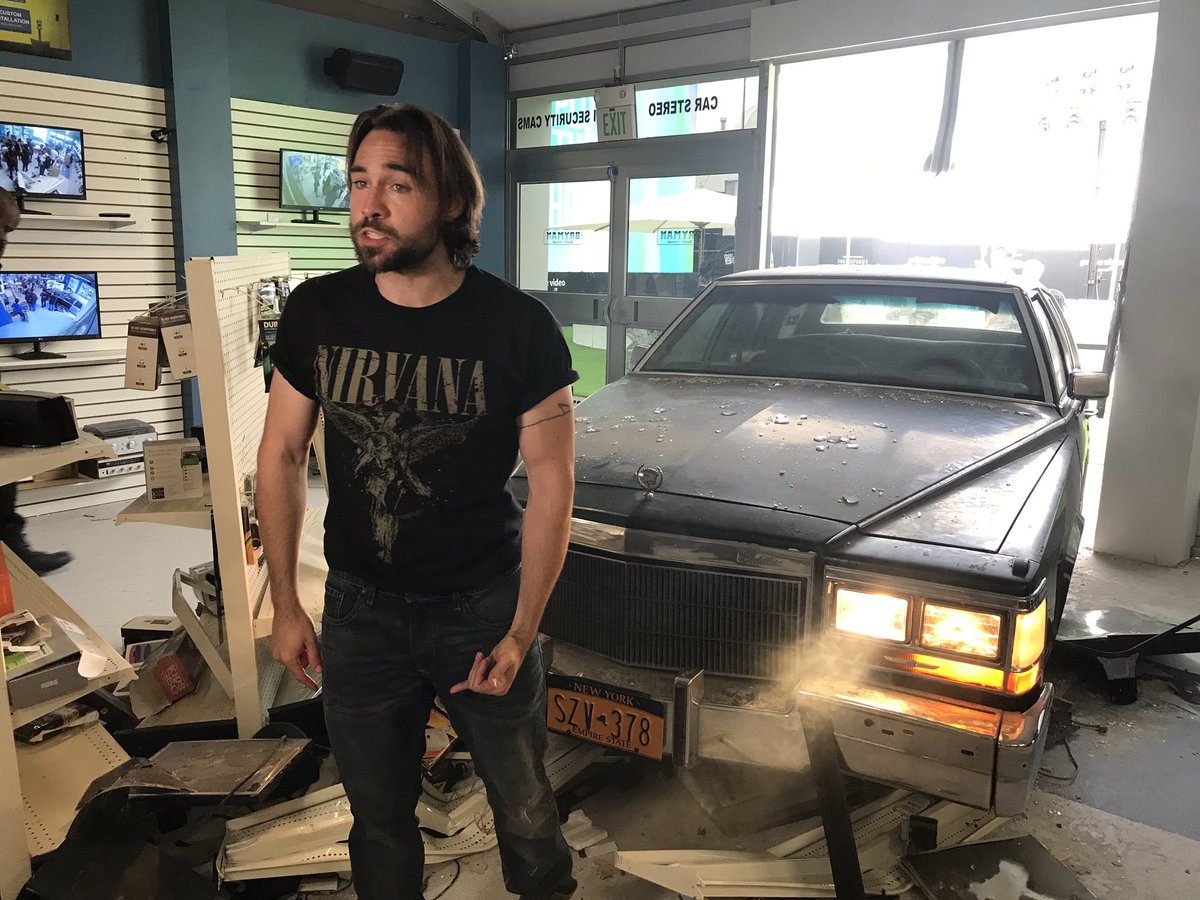 At the Expanse, you do a sci-fi themed experience to tie into the show.
The biggest stunner: The WIRED Cafe – known for free food, occasional VR demos, freebies, and branded photo opps for three days at the Omni Hotel – is no more. Instead, WIRED has a karaoke bus, sponsored by a beer company.
PARTIES
Parties continue to go strong, with FIVE big parties on Thursday night:
The Fandom Party was the hot ticket on Thursday night, taking over the Float at the Hard Rock Hotel. The main attraction: Cirque du Soleil did a sneak peek 15 minute performance of R.U.N., a new live action show coming to the Luxor Las Vegas. Cirque performers walked – and stunt posed on the red carpet.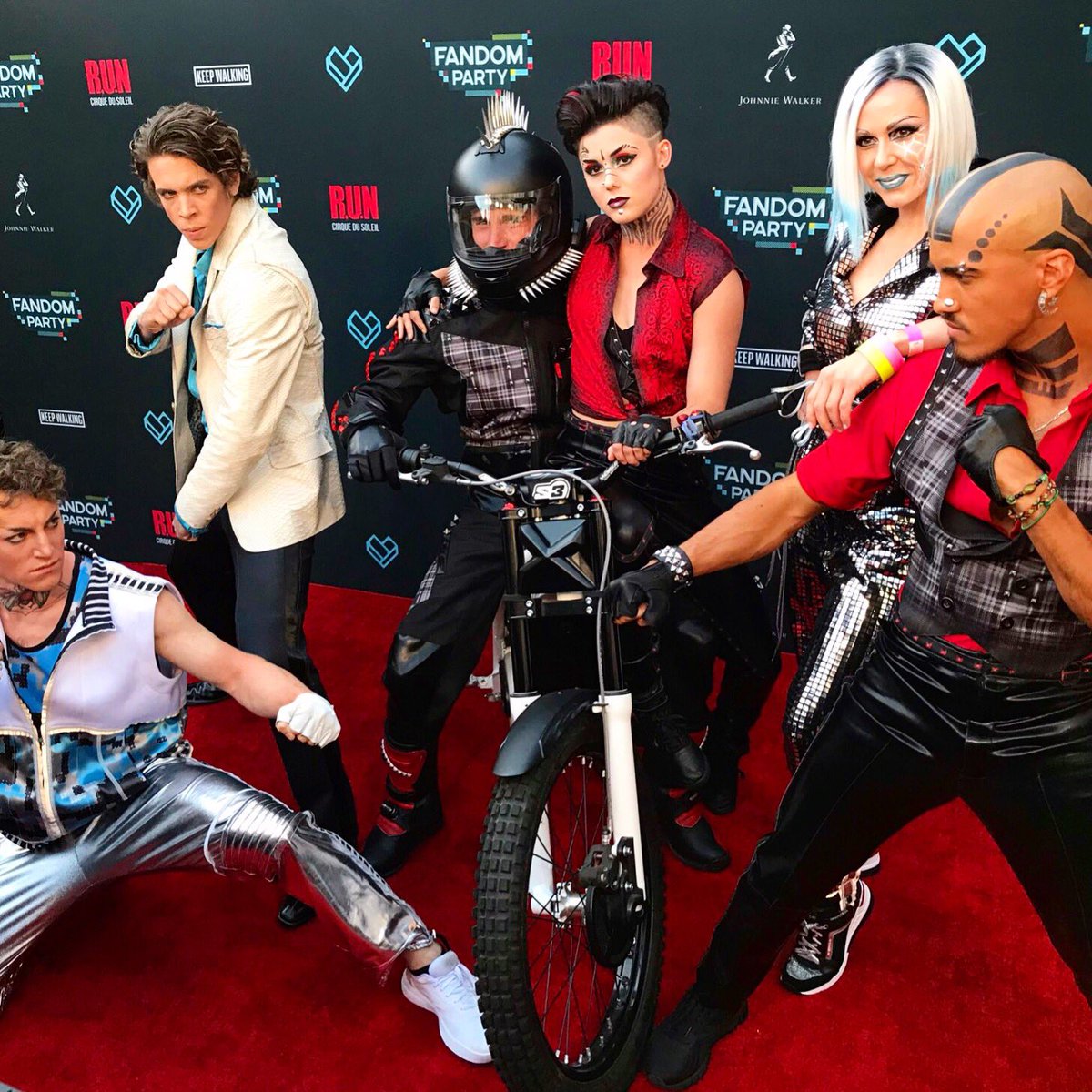 The sneak peek featured futuristic punk dancers, stunt motorcycles, and fire dancing.
At Fandom #sdcc party: sneak peek performance of @Cirque RUN, a live action thriller coming to @LuxorLV. @getFANDOM #FandomParty19 #RUNtheshow #SDCC #ComicCon pic.twitter.com/imp0H9n2eu

— Digital LA (@DigitalLA) July 19, 2019

The grand finale: a five story stunt fall from a hotel balcony. That's never happened at the Hard Rock before!
5 story stunt fall from a balcony at the Hard Rock. Don't worry: soft landing thanks to the inflatable. At Fandom #sdcc party: sneak peek performance of @Cirque RUN, a live action thriller coming to @LuxorLV. @getFANDOM #FandomParty19 #RUNtheshow #SDCC #ComicCon pic.twitter.com/uV6t0e3Km5

— Digital LA (@DigitalLA) July 19, 2019
The IGN Expanse party on Thursday was held at the Amazon Prime Video block.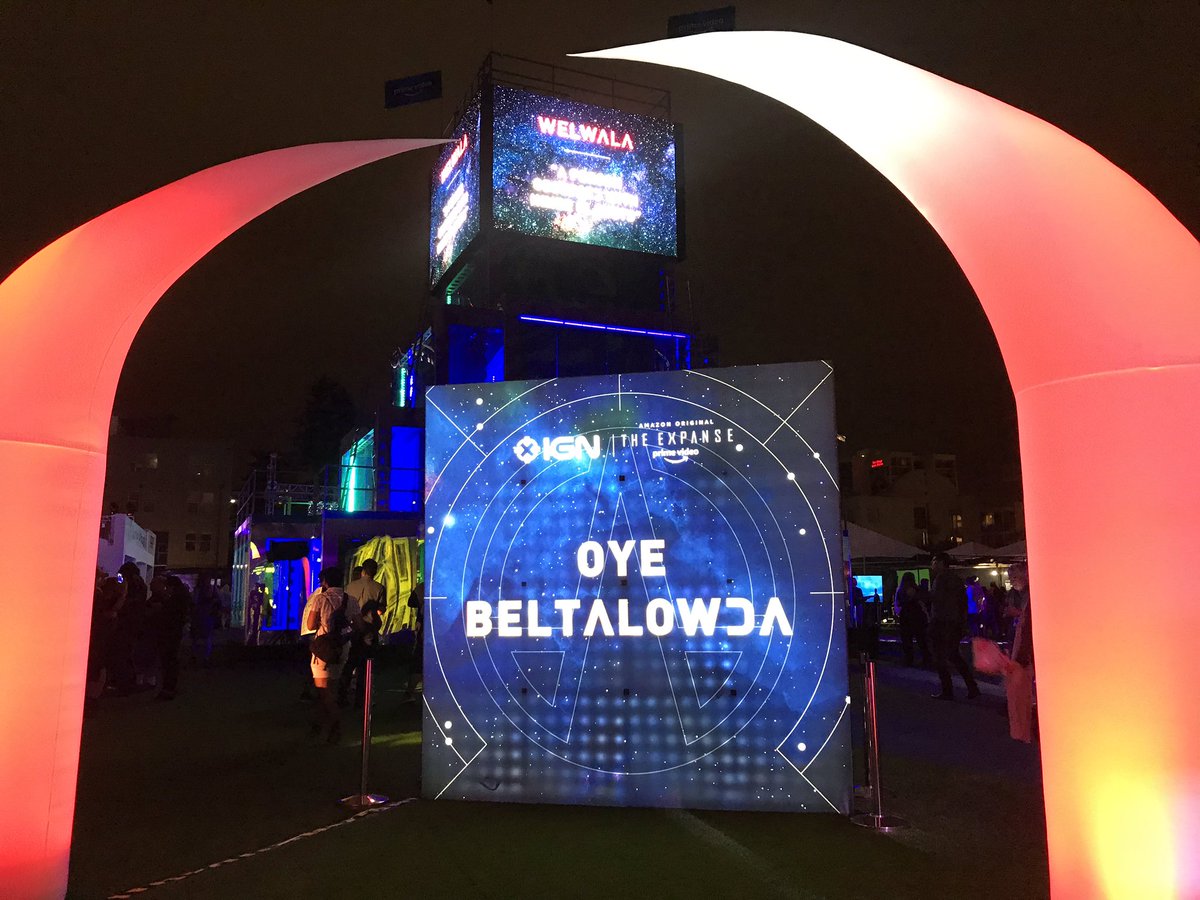 The Ready Party One party on Wed featured the Flux Capacitors 80s cover band, DJ, hula, and ACTUAL DANCING!! with Nerdist, Eaze and Crunchyroll co-hosting.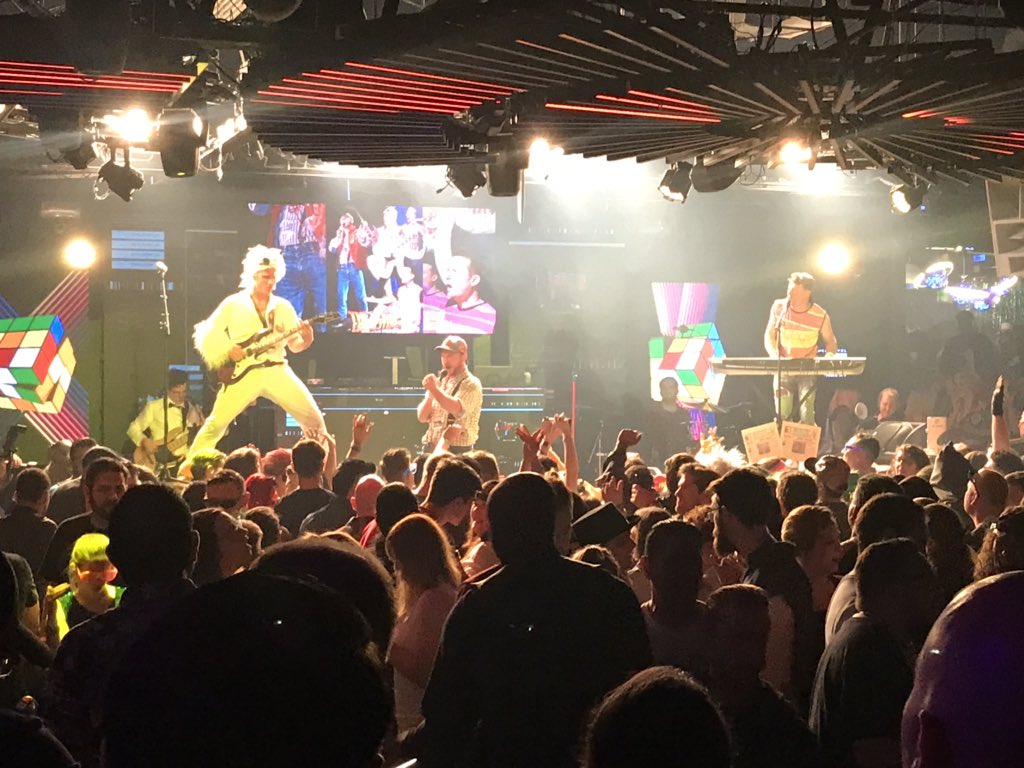 At the Stranger Things themed Upside Down party on Thursday, Billy the lifeguard kept vigilant watch over the dance crowd, including Scoops Ahoy staff. An alien lurked nearby.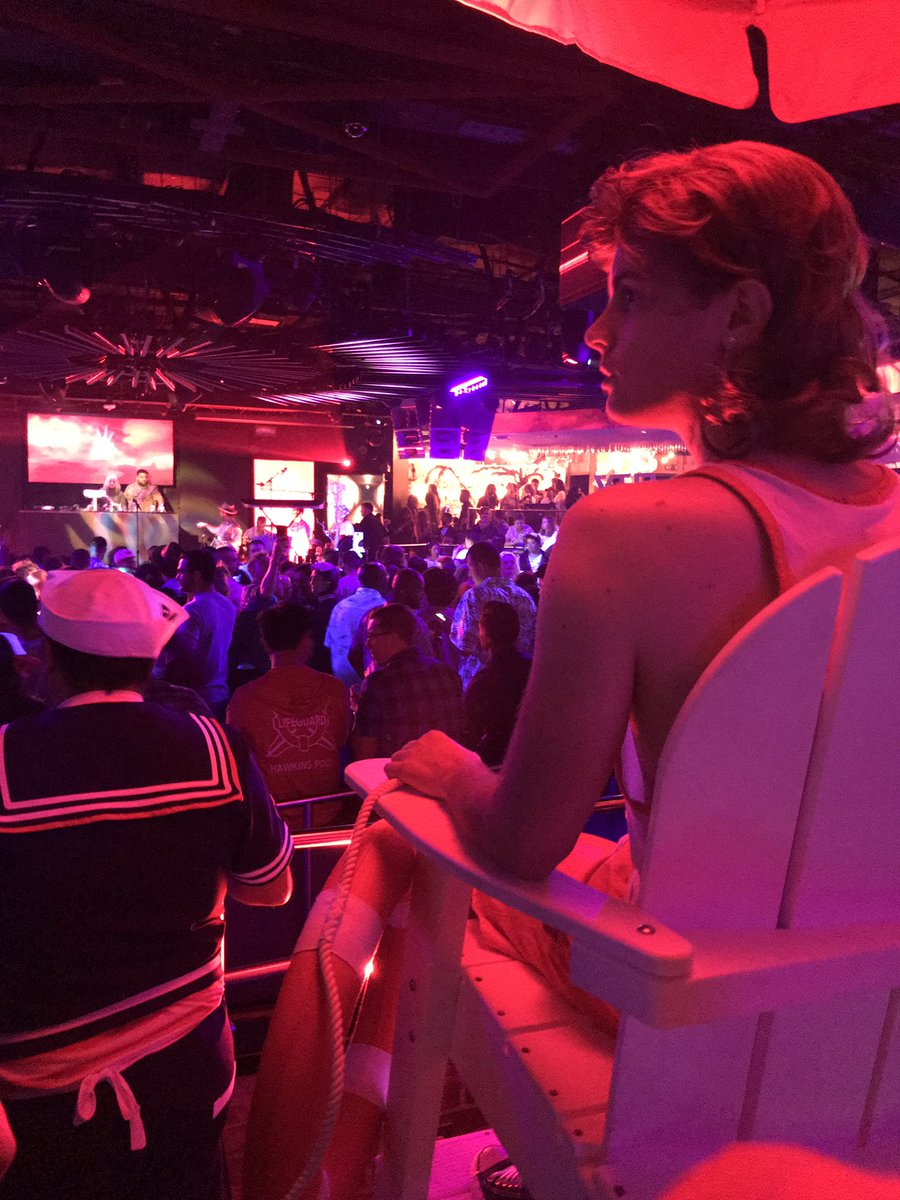 Attend our Digital LA – Comic Cocktails on Saturday 7:30p at the Altitude Sky Lounge at Marriott Gaslamp. FREE RSVP http://comiccocktails19.eventbrite.com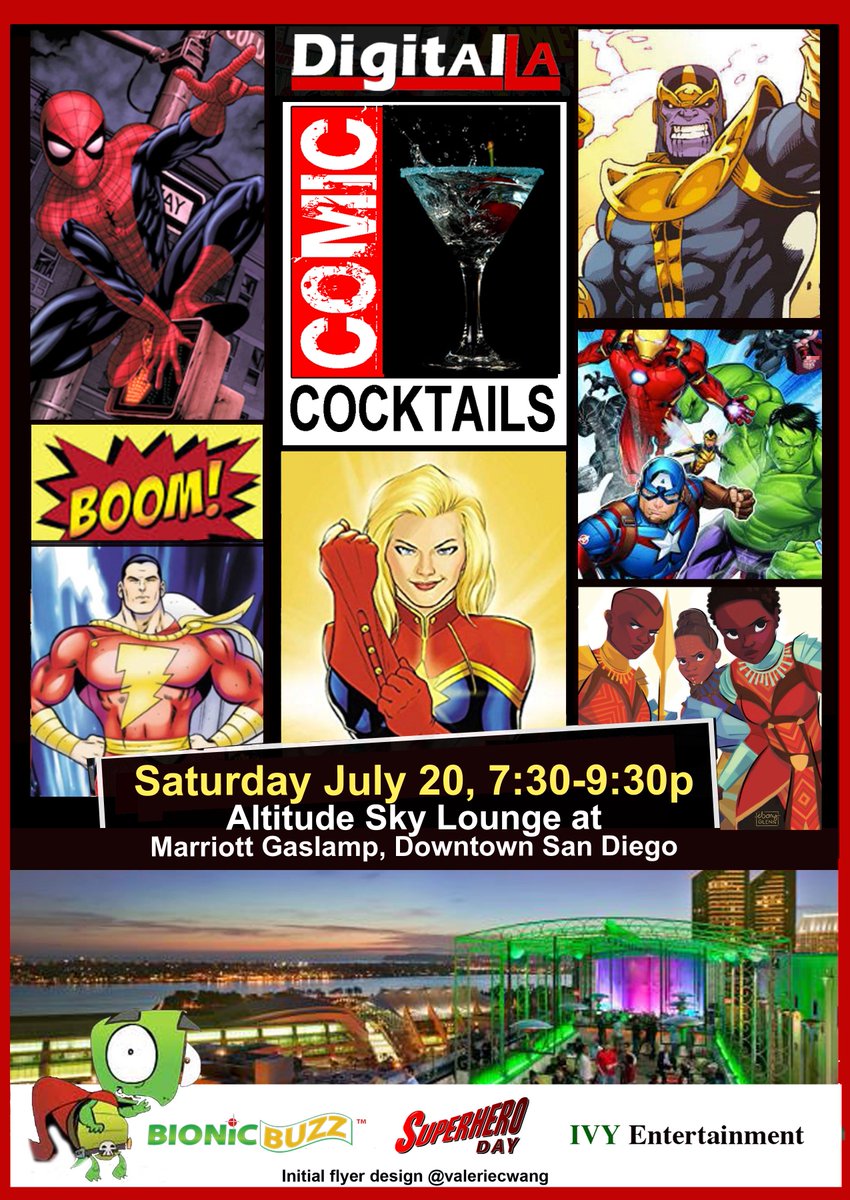 COSPLAY
As always, lot of fun cosplay. Scoops Ahoy cosplay from Stranger Things 3 is everywhere. Remarkable because season 3 has only been out a few weeks!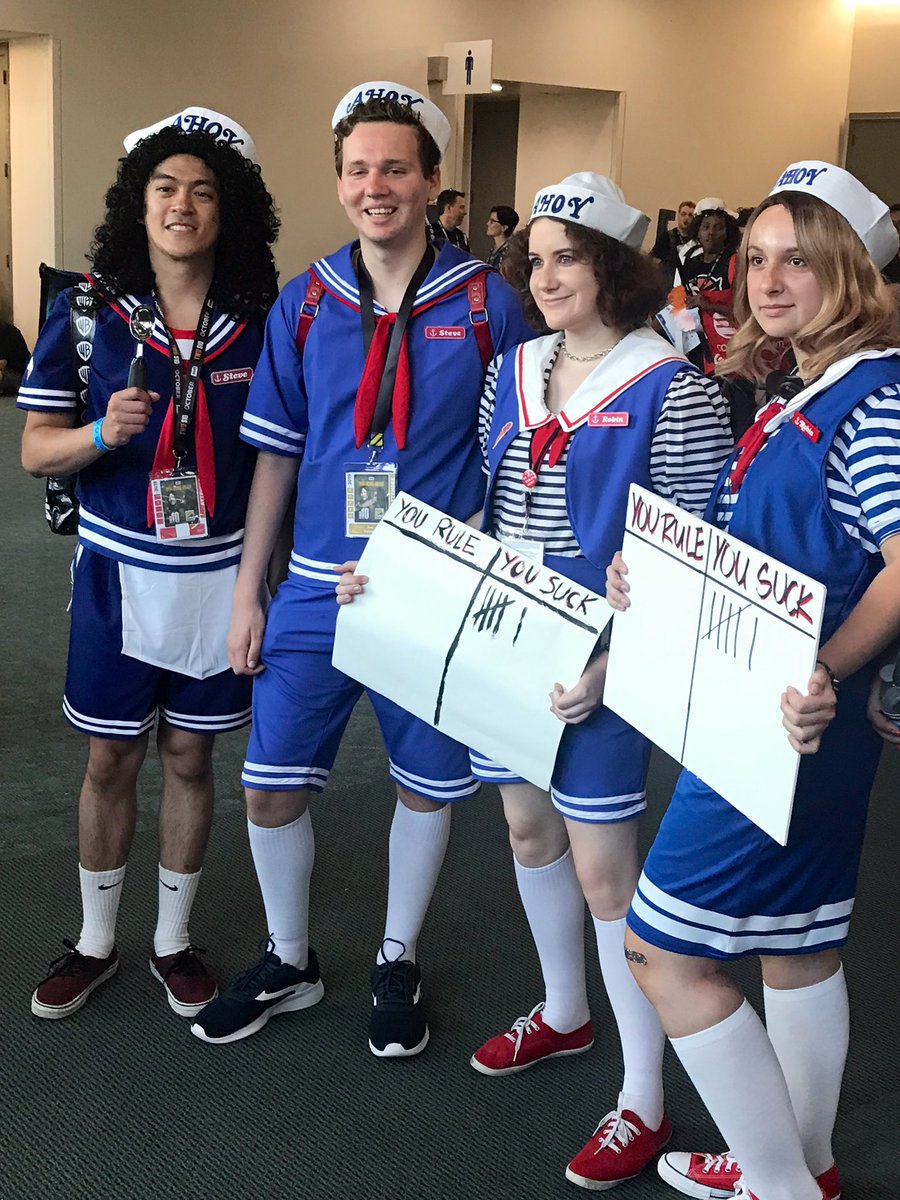 Team Spider-Man spotted on 5th St.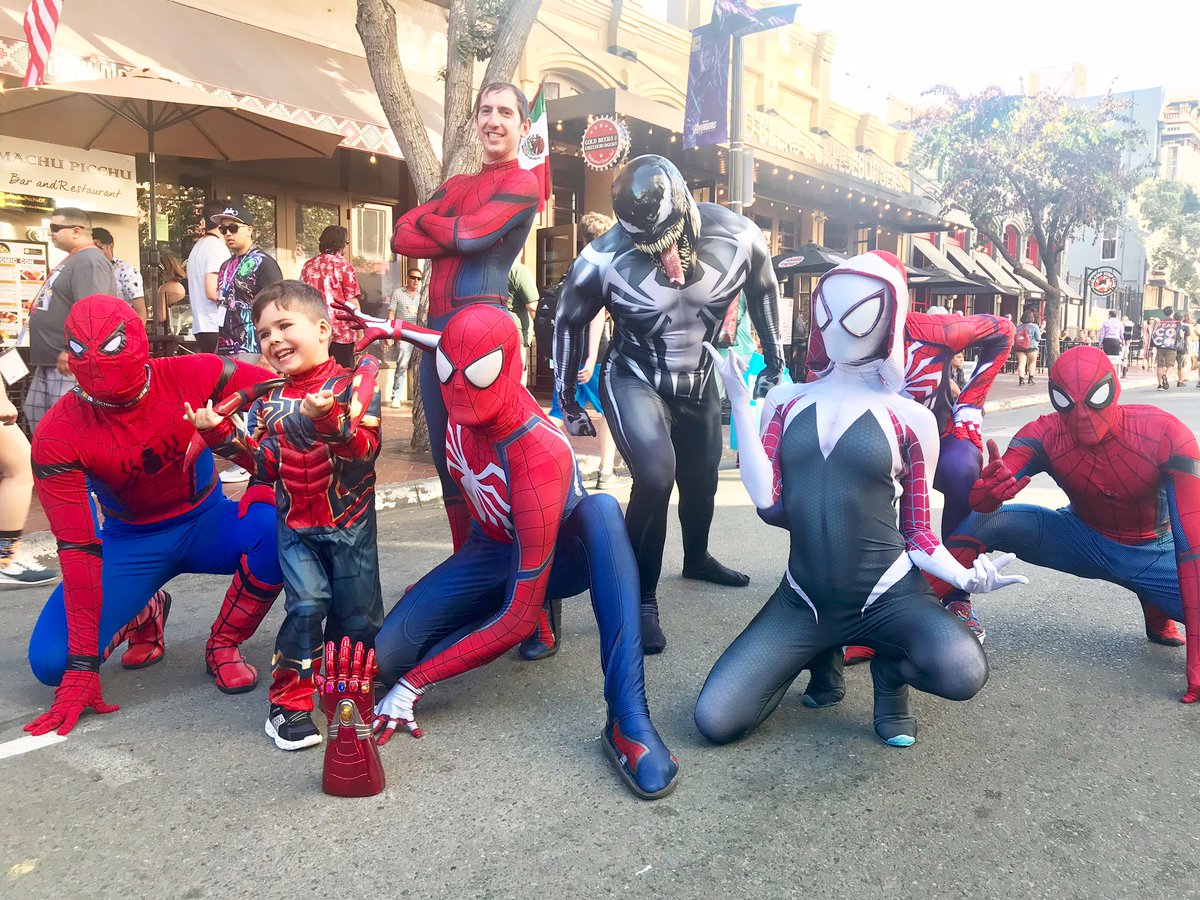 A girl pilot, while her baby brother in the wagon man's the AT-AT Walker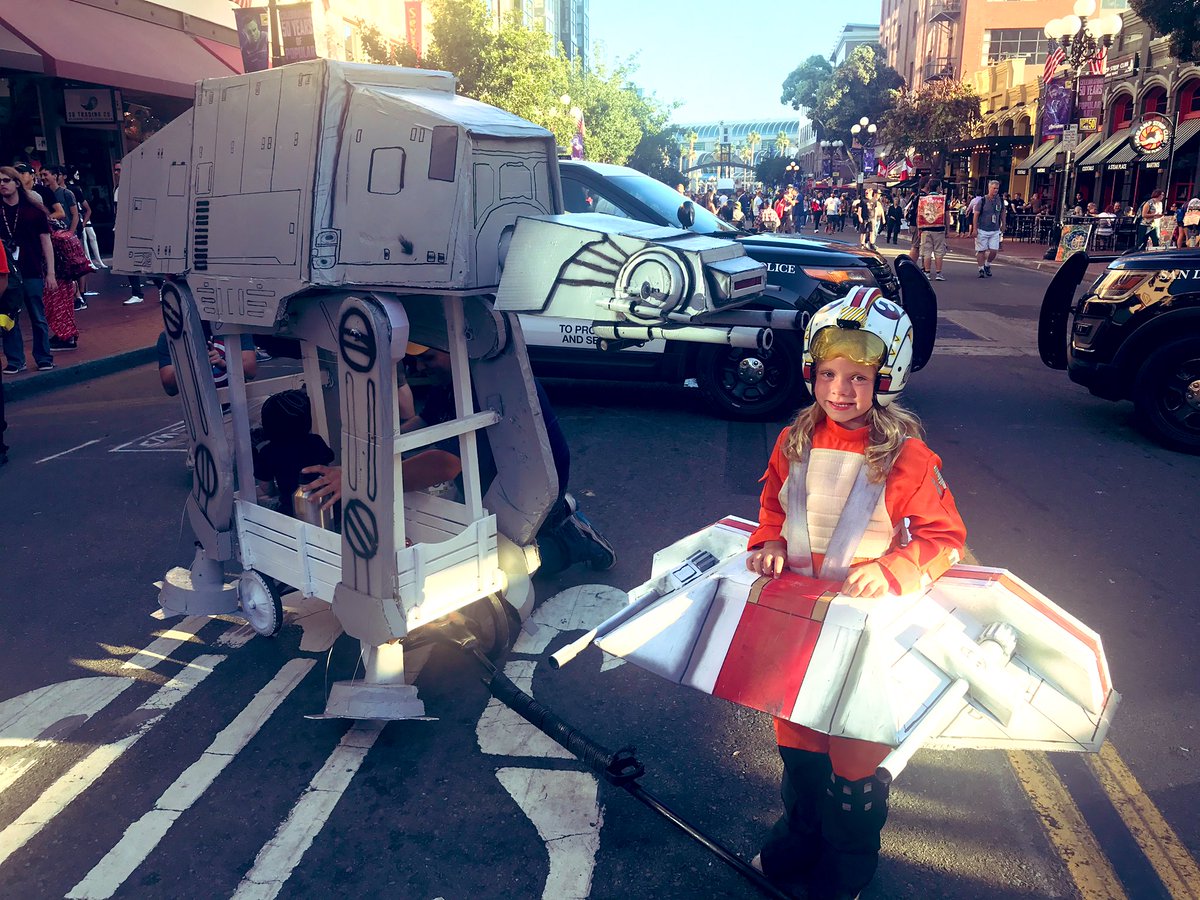 Mortal Kombat in honor of Mortal Kombat 11