San Diego Comic-Con  went all virtual in its second year in a row, with panels being released online on its Comic-Con@Home site on July 23-25, viewable via YouTube.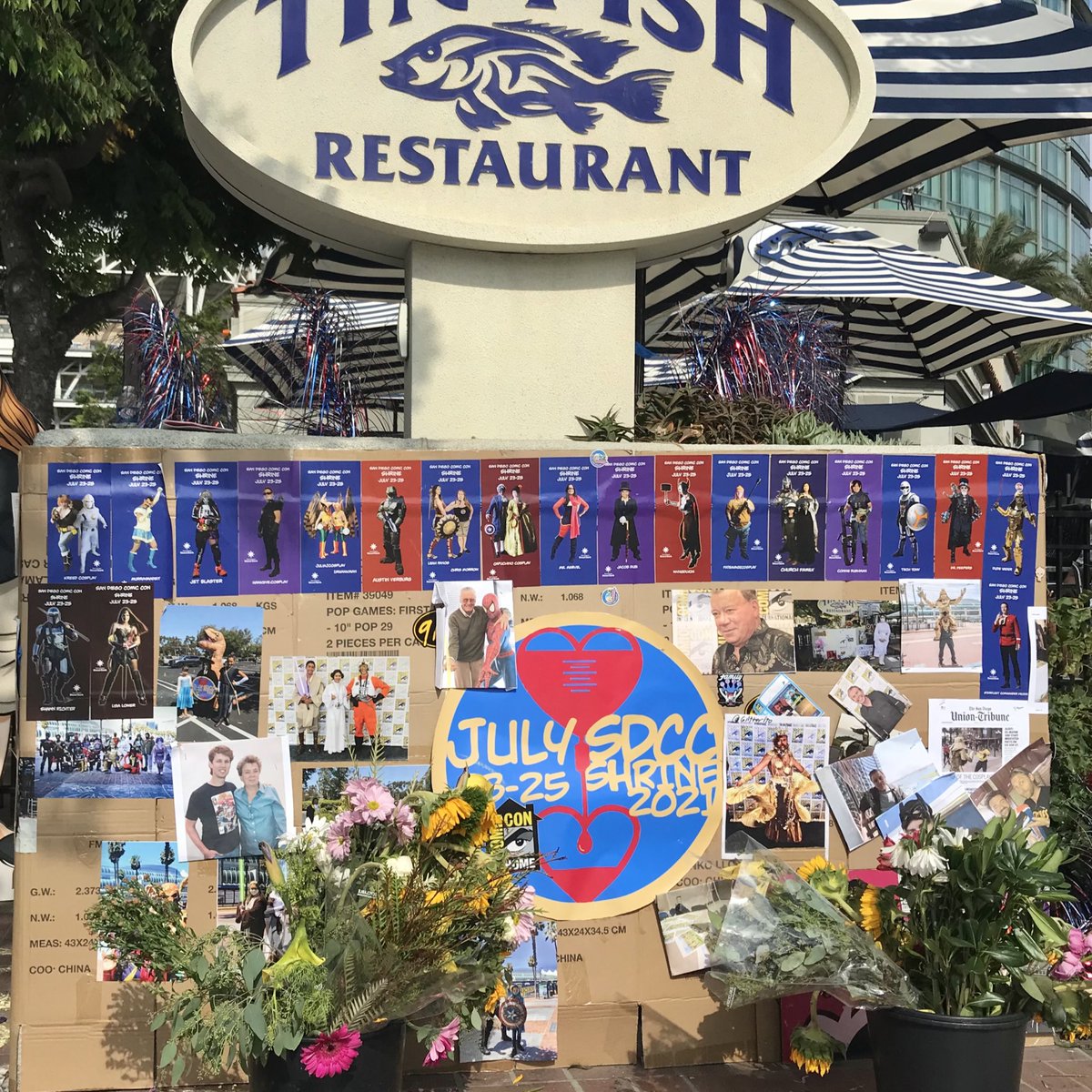 Dozens of Los Angeles entertainment industry professionals spoke on several panels. The annual Masquerade and Eisner Awards were also released online.
Highlights:
You can watch all the panels online on the SDCC@Home site, with links to videos.
Missing the in-person component, a few dozen decided to create an unofficial SDCC Shrine with their memories of SDCC, and met for photo opps around the Convention Center on the same weekend July 23-25.
The SDCC Shrine was erected at the Tin Fish restaurant sign, on the open plaza usually packed with SDCC attendees and sponsor activations.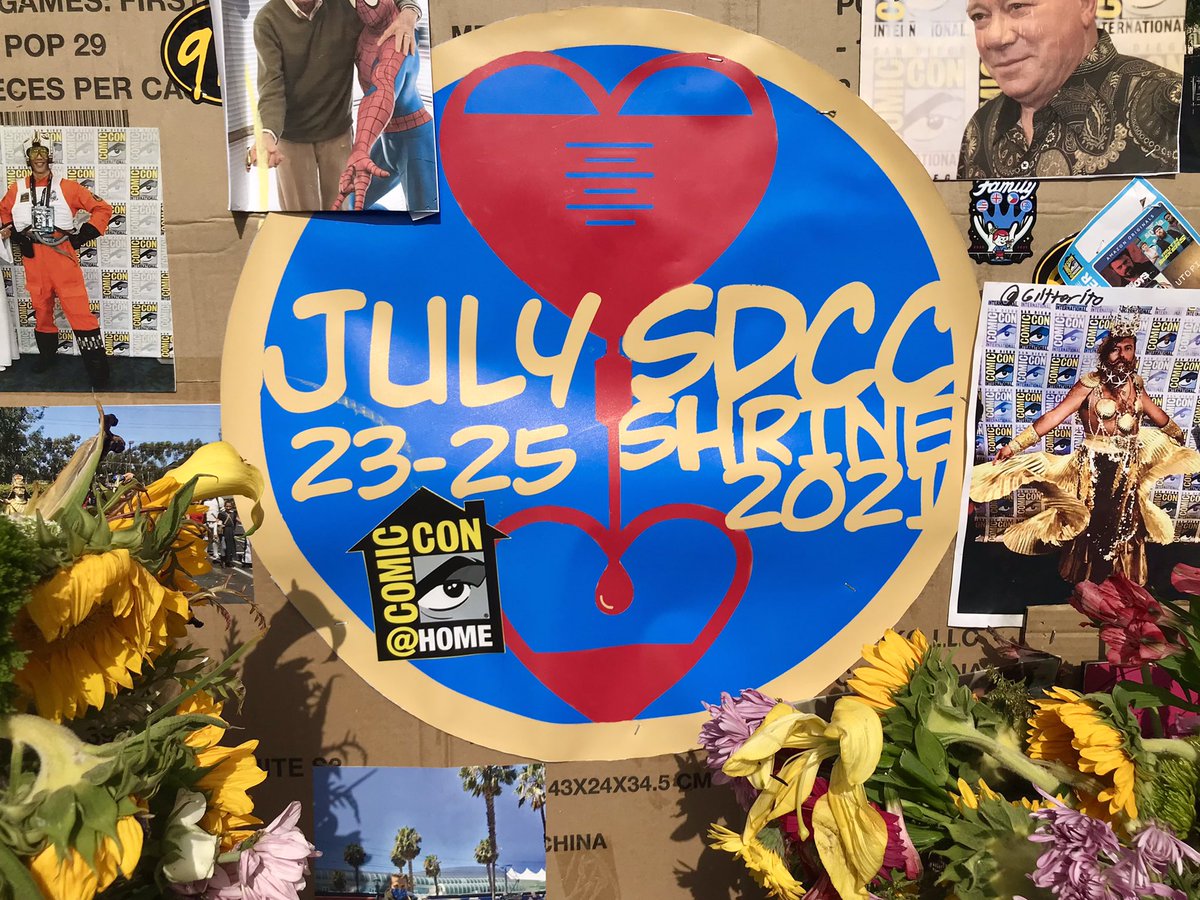 The shrine itself includes some photos of cosplayers, and photos of past SDCC memories, which anyone can bring and post. Bouquets of flowers adorn the shrine, like any memorial.
SDCC signage like Hall H, Front of Line, Badge Pickup and more lovingly hugged the trees.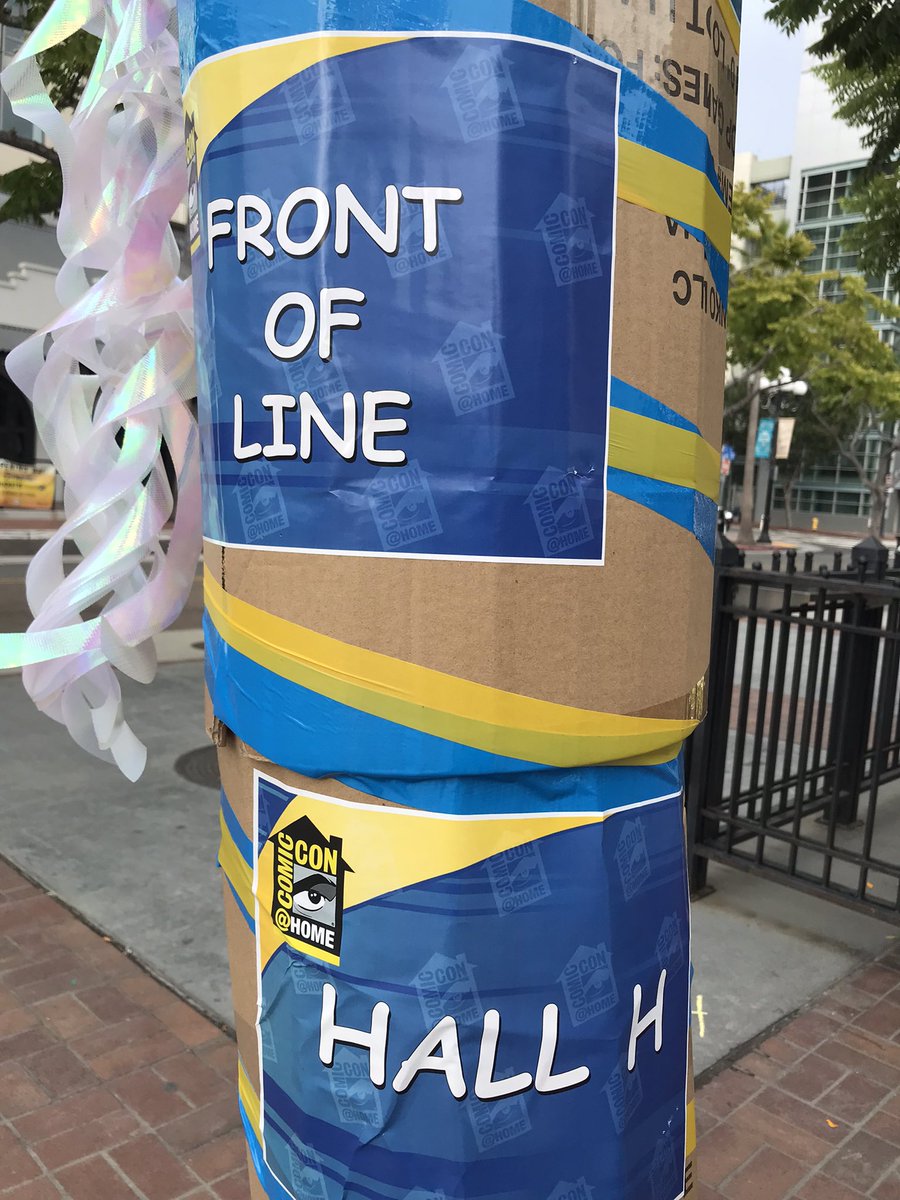 On the plaza, fans created chalk art memories of SDCC, including chalk art of superheroes, the SDCC logo, and phrases like "Miss you."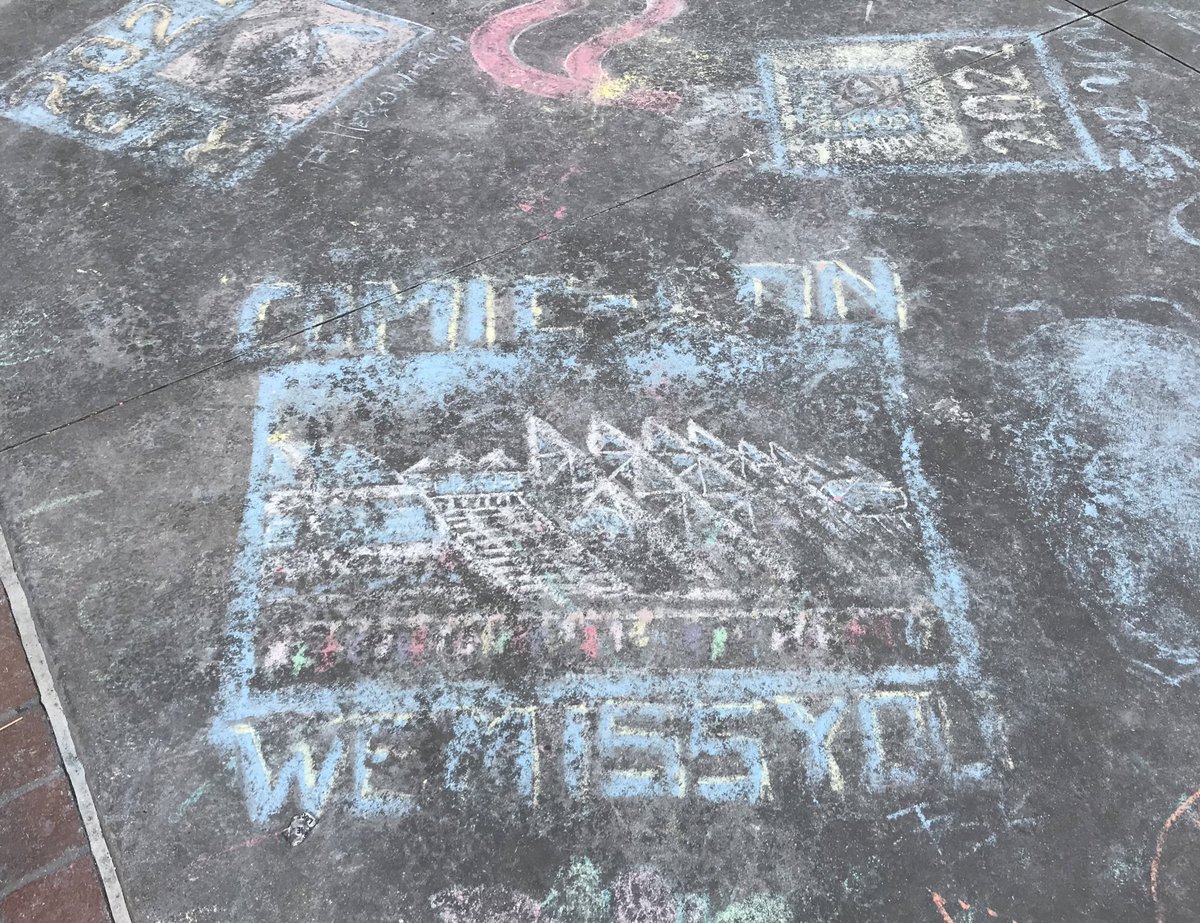 Search #SDCCshrine on Instagram for more photos.
Dozens of cosplayers took photos around the SDCC Shrine and Convention Center on Saturday.