We're so excited that San Diego Comic-Con is back in full force with panels, events, pop-ups, parties, July 20-24 at the San Diego Convention Center and nearby areas.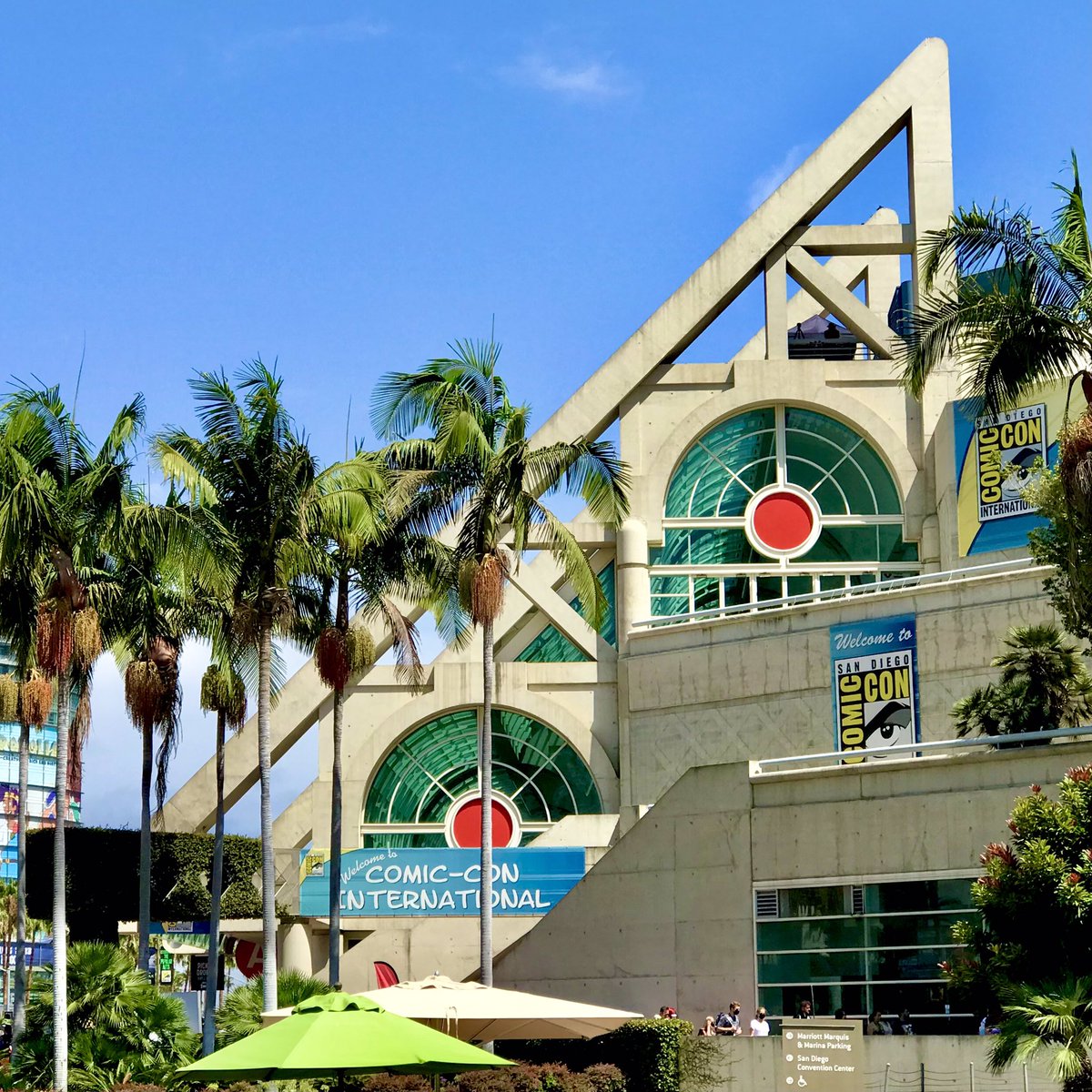 While the Thanksgiving Special Edition in November 2021 was like a nostalgic throwback to a kindler gentler Comic-Con 20-30 years ago, it was quite different from the regular summer SDCC. There were no Marvel, DC or other major publishers, the show floor, nor on panels. Almost no celebs and talent in person (except for maybe some Shang Chi stunt people and a La Brea actor Zoom). Just lots of indie comics and retailers. Few parties.
SDCC 2022 is back with complete schedule of programming, Marvel Studios return to Hall H, activations and more.
Three Digital LA affiliated events: Two panels and our party
Plus, our founder Kevin Winston moderates two panels: Diversity in Comics, Film, TV on Thursday 4p (Marriott Marina), and VFX for Movies and TV (SDCC Room 5AB).  And our annual Digital LA – Comic Cocktails open to anyone (badge not required) is back on Saturday night, RSVP.
Diversity in Comics, Film, TV and Games, on Thursday July 21, 4p (Marriott Marina).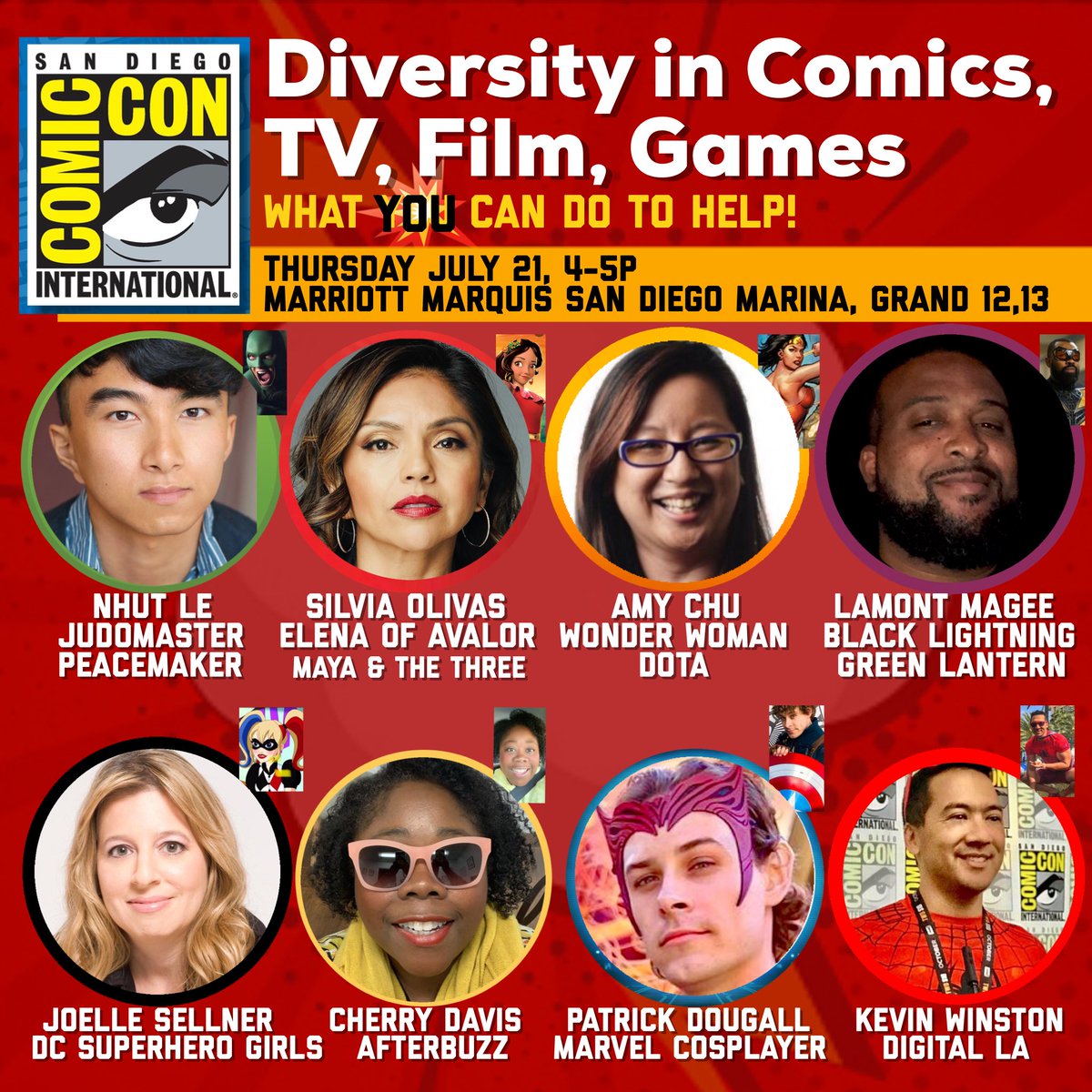 Experts in comics, TV, film, and games share how they got into the industry and how they've helped increase representation in their work. Then, panelists and the audience will brainstorm ways in which fans and creators can help increase diversity and inclusion in their fandom and their work. Speakers: Nhut Le (actor, JudoMaster on Peacemaker), Silvia Olivas (co-executive producer & head writer for Disney's Elena of Avalor and Netflix's Maya and the Three), Amy Chu (writer, Wonder Woman, DOTA), Lamont Magee (writer/producer, DC/CW Black Lightning, Green Lantern), Joelle Sellner (writer, DC Super Hero Girls, Lego Friends), Cherry Davis (host, Afterbuzz), Patrick Dougall (digital creator, Marvel cosplayer), with moderator Kevin Winston (Digital LA).
VFX for Movies and TV on Friday July 22, 5:30-6:30p, (San Diego Convention Center, Room 5AB).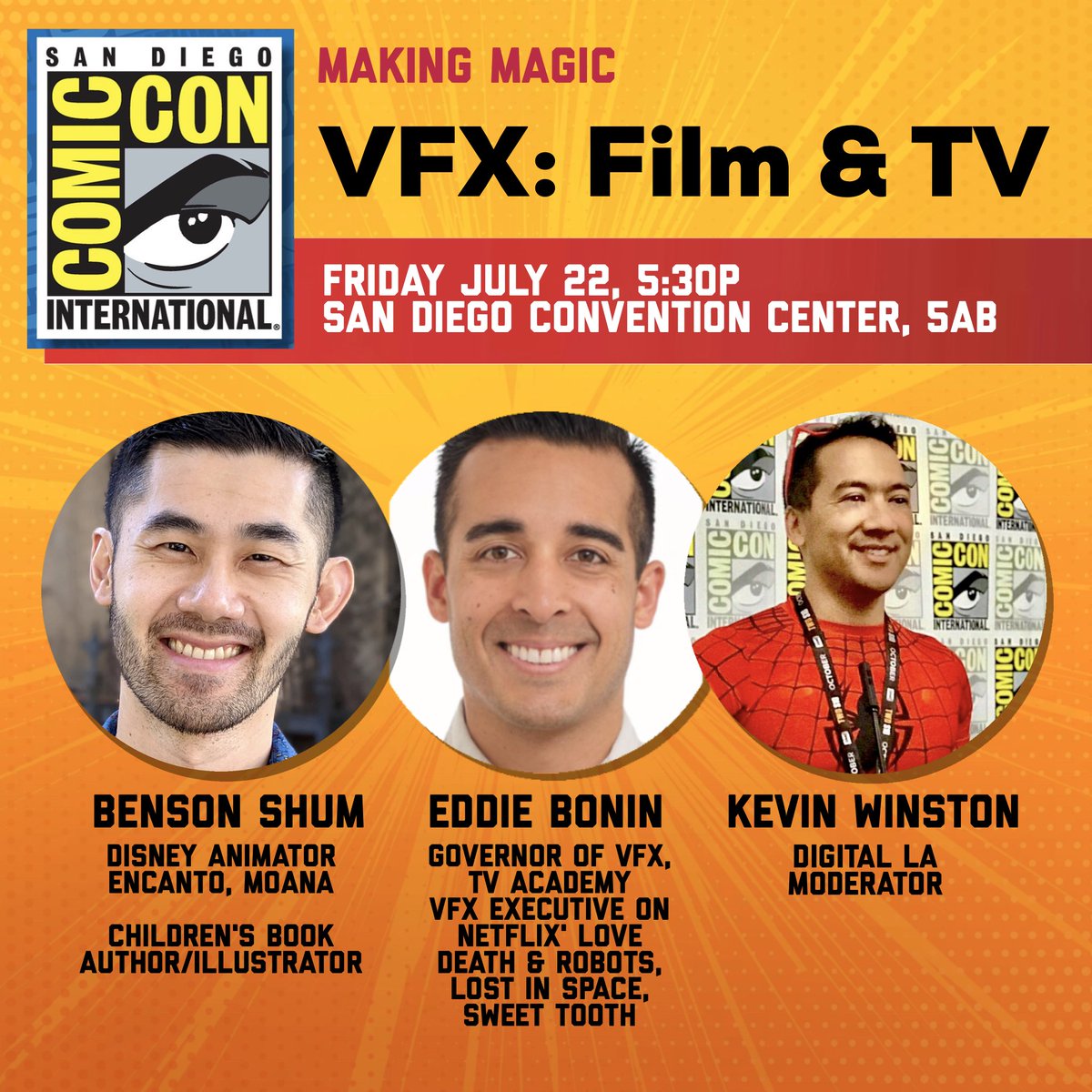 VFX supervisors and artists on top films and TV shows share how they use pre-viz, cutting-edge tech tools, and work with directors to create VFX and make memorable movie and TV magic. Panelists include Benson Shum (Disney animator on Encanto, Moana; children's book author/illustrator), and Eddie Bonin(governor of VFX, TV Academy–2022 Emmy Awards; VFX executive on Netflix' Love Death & Robots, Lost in Space, Sweet Tooth). Moderated by Kevin Winston (Digital LA).
Digital LA – Comic Cocktails '22. Our annual Comic Cocktails mixer returns! Meet others in the biz and fans, trade notes on best panels, swag and parties. Saturday July 23, 7p.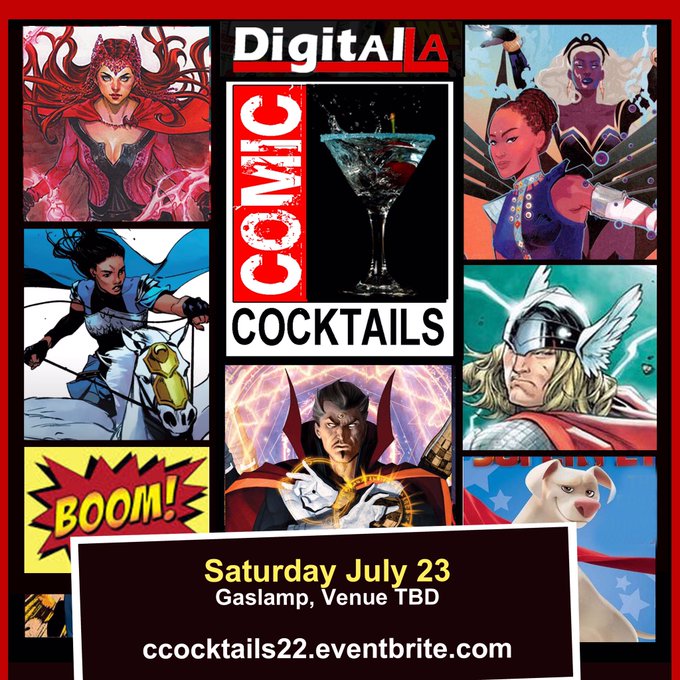 SDCC Highlights
Marvel Studios Hall H. Kevin Feige and Marvel Studios crew return to Hall H. Last time in 2019, Kevin revealed several Phase 4 movies and shows that have all happened (except Blade) in the past three years. This year, Kevin is expected to share details about the rest of Phase 4: Release the Black Panther 2 trailer, promote She-Hulk which airs next month on Disney+. Trailers, posters and actor appearances may also happen for Guardians of the Galaxy 3, What If?… Season 2, and more.
Spider-Man Exhibit at Comic-Con Museum. The Comic-Con Museum, which debuted during the Thanksgiving week Special Edition, opens its new Spider-Man exhibit with a launch party on Wednesday July 20.
PARTIES
Parties are back, tho not ALL of them. There used to be 3-4 big parties each night. This year, there seems to be one big party each night and several cocktail hours. Some are private invite only. Some require ticket purchase. This doesn't list all the parties, but key ones by night.
Wednesday:
– Night at the Comic-Con Museum Party (Balboa Park)
– Ready Party One: Love and Thunder (Parq)
Thursday:  
Friday:
– D23 Derezzed Tron 40th (House of Blues)
– IGN Party (Hard Rock)
– Crunchyroll – HIME Dance Party with J-Pop girl group ATARASHII GAKKO (Rady Shell at Jacobs Park)
Saturday:
– EW Party
– Digital LA- Comic Cocktails
– Crunchyroll – Dragon Ball Z Concert (Rady Shell at Jacobs Park)
Sunday:
– None; time to pack up and go home!