Cosplayers showed so much creativity and fan passion at the San Diego Comic-Con 50th anniversary, we're not going to just post some awesome photos.
We're gonna hereby recognize them with our first Top 10 SDCC Cosplay Awards! Cuz in LA, you know we like to give out awards!
1 Juggernaut: Best In-Character Attitude Matching Awesome Costume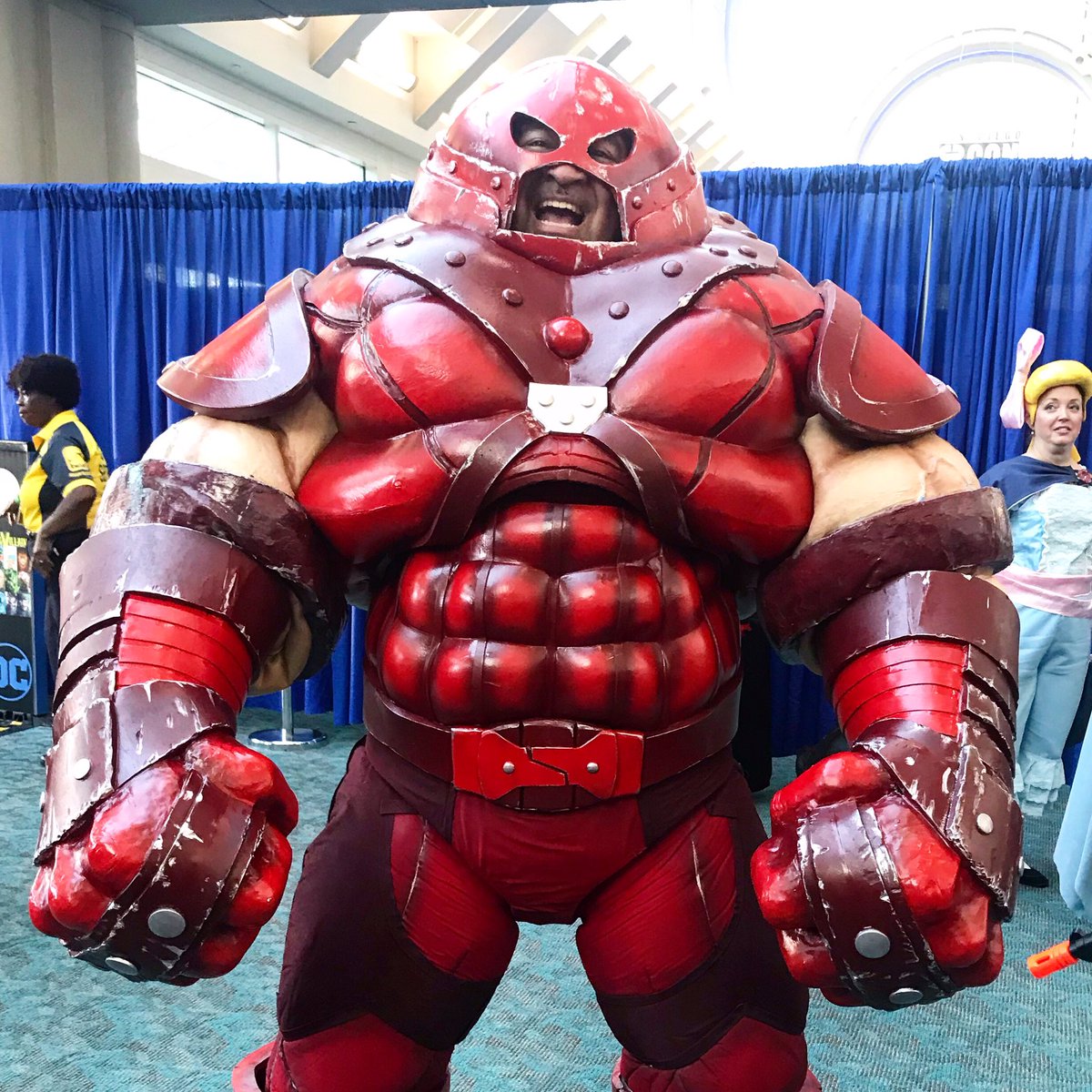 This guy kept laughing like Juggernaut everywhere he went. Frankly a little intimidating. And those red abs! For all that, Juggs definitely wins best in-characer attitude matching awesome costume. Follow Roger P @humminh2 on Instagram.
2. Mystique: Best Blue Superhero AND Best Action / VFX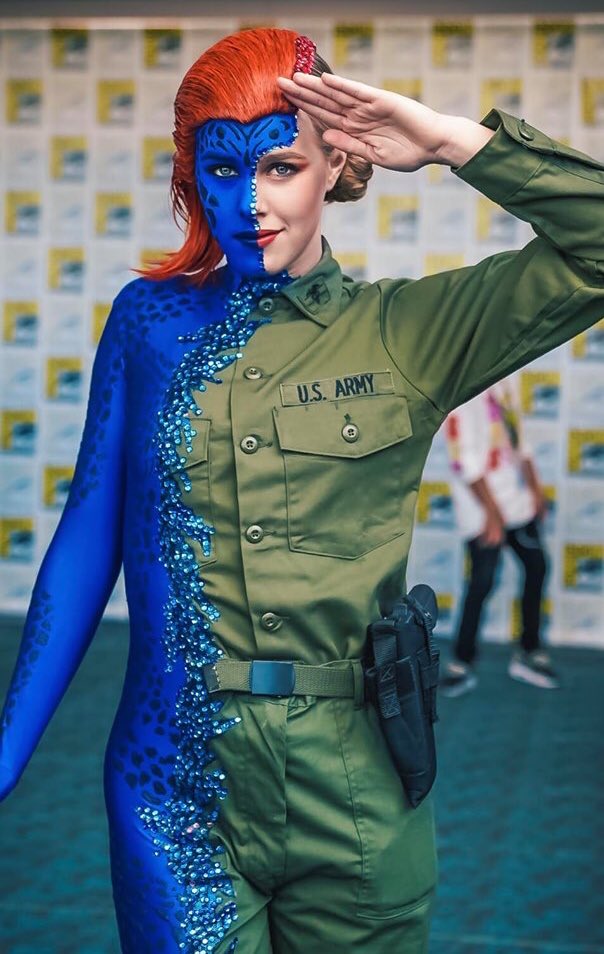 Mystique mid-transformation is very creative – and detailed! It's not often you see a costume mid special effects! For that, Mystique easily wins both Best Blue Superhero and Best VFX Simulation. Photo by Calvin Lee @mayhemstudios
3. She-Hulk: Best Green Superhero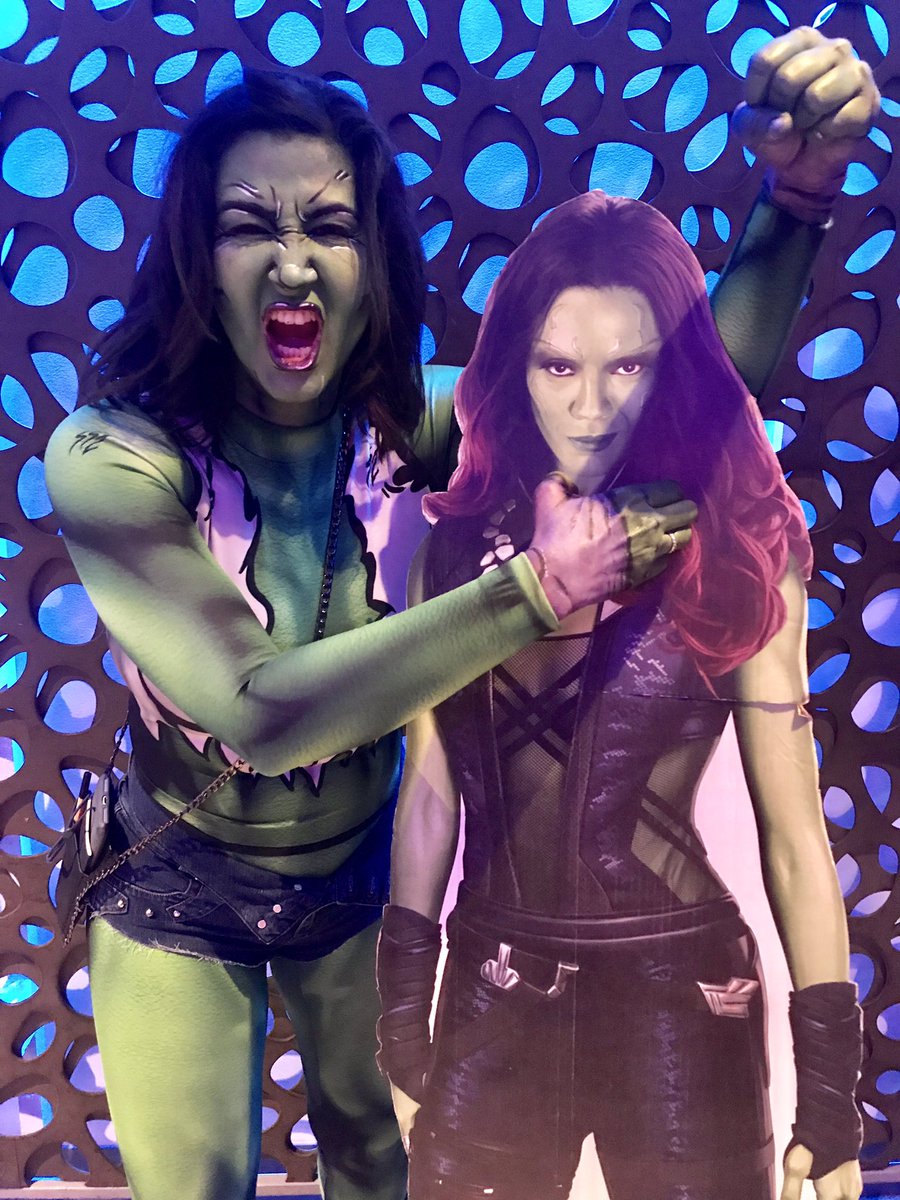 She-Hulk is getting competitive with Gamora for best green superhero! She-Hulk's civilian identity is Tanja Richter, Founder of Shapeshifterz, which prints athletic wear body suits including the one she's wearing. She spoke on our Superheroes Go Digital panel the Monday before Comic-Con. Follow @tanjarichter @shapeshifterco
4. She-Ra: Best Childhood Heroine Come True!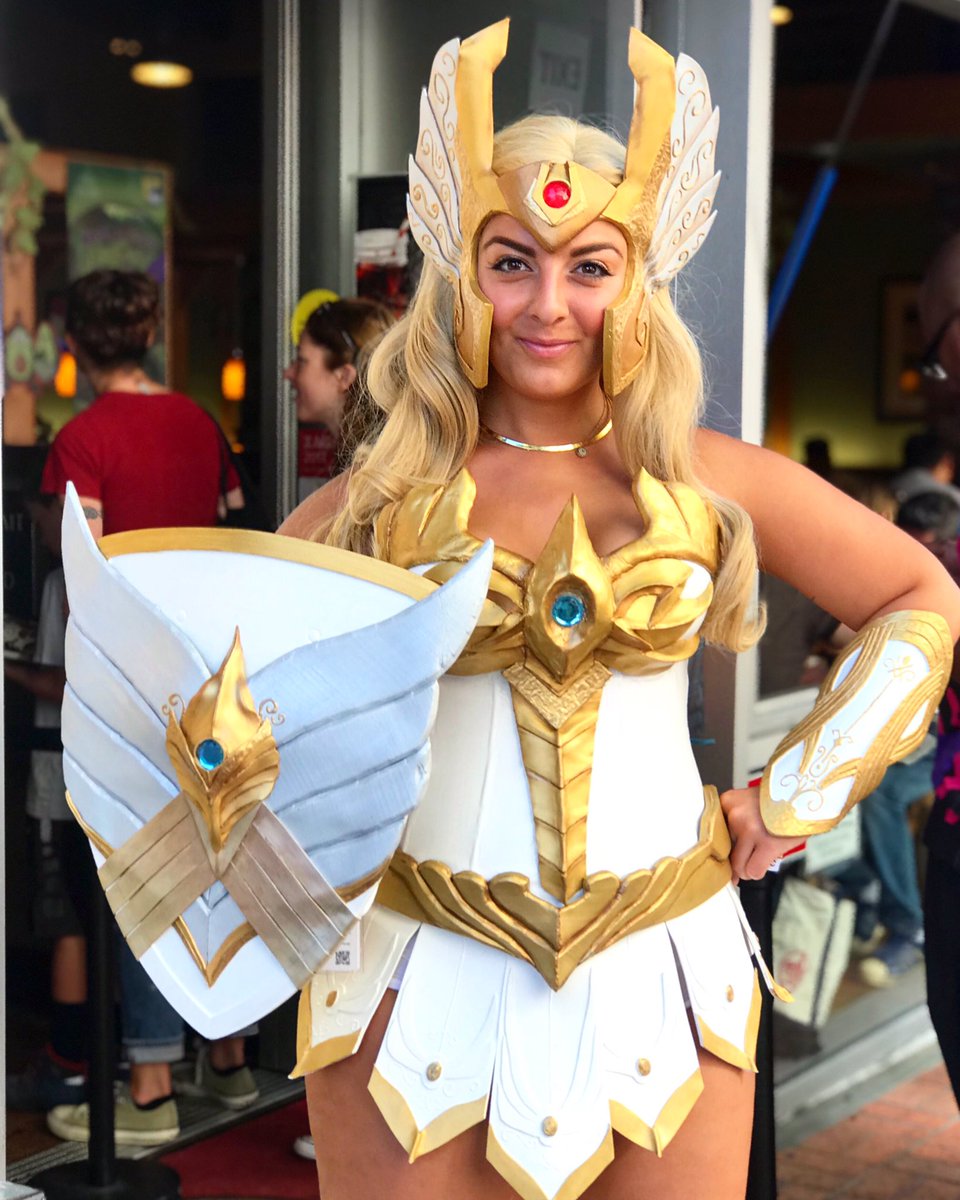 She-Ra aka Elif Amelia Pond @cupcakesandcosplay spotted getting breakfast at the Broken Yolk Cafe. Pretty sure it's the protein omelette of power! While she was waiting in line outside, several little girls and a few young She-ras went up to say hi and ask for photos. It was so cute and adorable! For that She-Ra easily wins this award!
5. Spider-Verse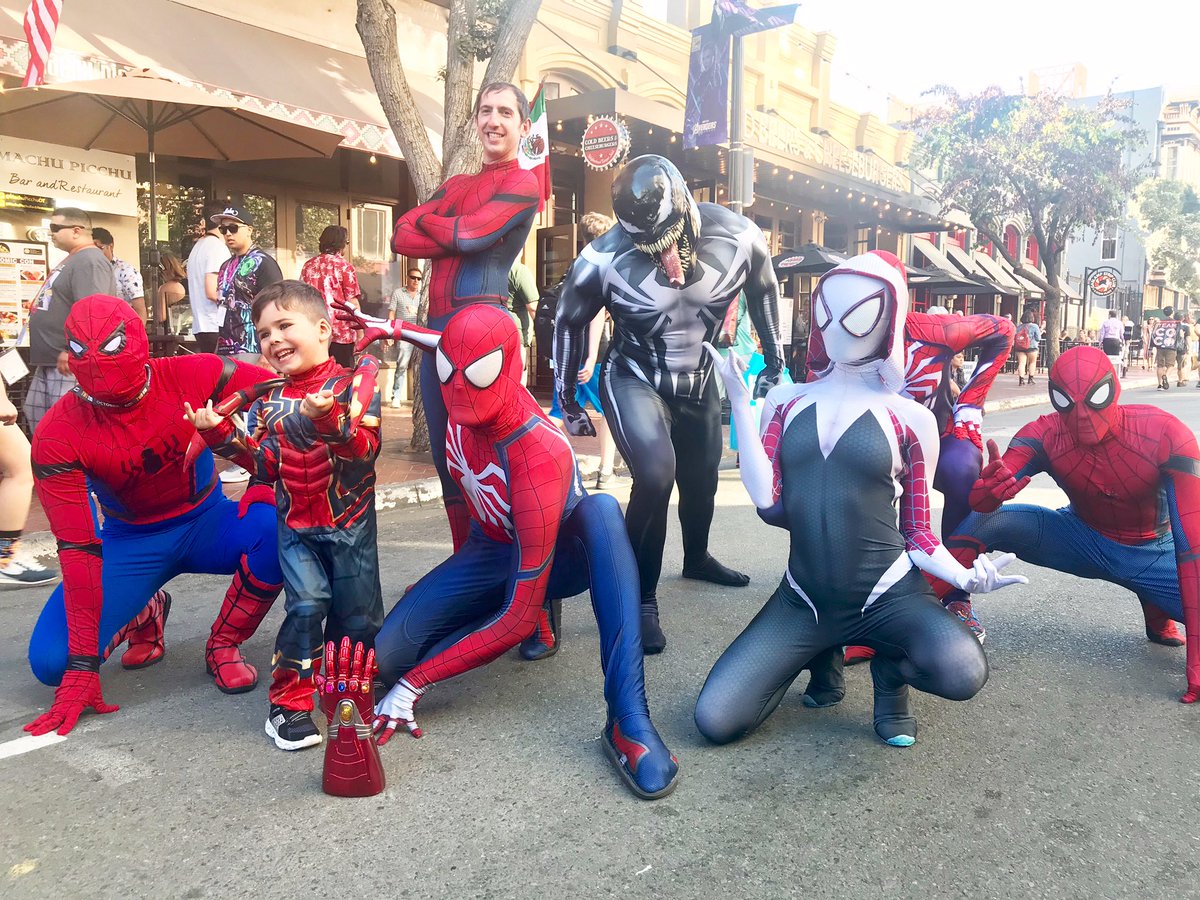 This Spider-Verse crew took photos on Fifth St. with other Spideys who jumped in for a pic – including this adorable Spidey-Kid who was just so happy! Look at him! There were a lot of Spider-Man theme costumes, thanks to love for Spider-Man: Far From Home which just came out a few weeks ago, and Spider-Man: Into the SpiderVerse. In fact, in the past year, there have been 3 movies with Spider-Man: Spider-Verse, Avengers Engame, and Far From Home. Whatever your astrological sign, this is the year of the Spider!
6. Hellboy: Best Red Hero and Best Accessories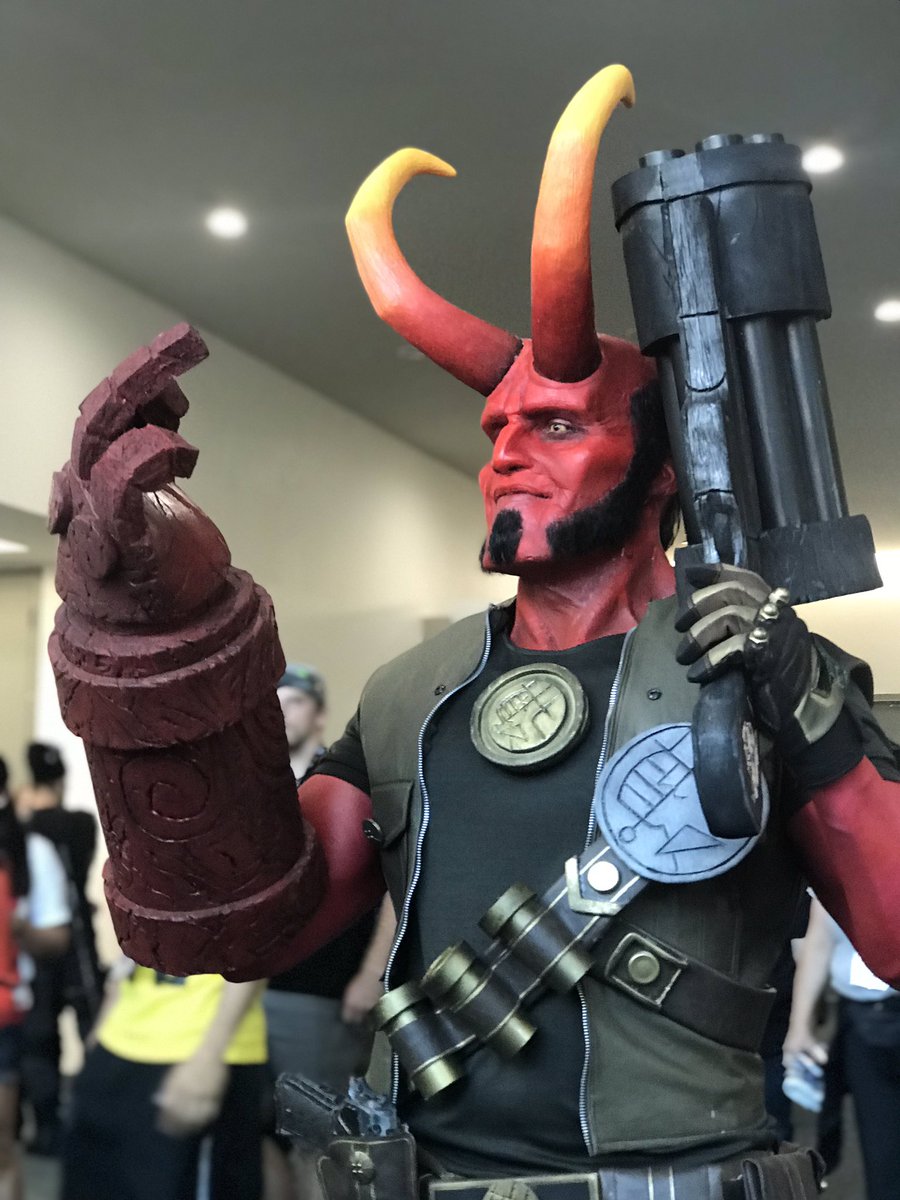 He's got the horns, the arm, the gun, the tail, even the smirk! Hell yeah! Follow Mua Laranda @mua.aimee.aranda on Instagram.
7. Star Wars pilot and AT-AT: Best Kid Cosplay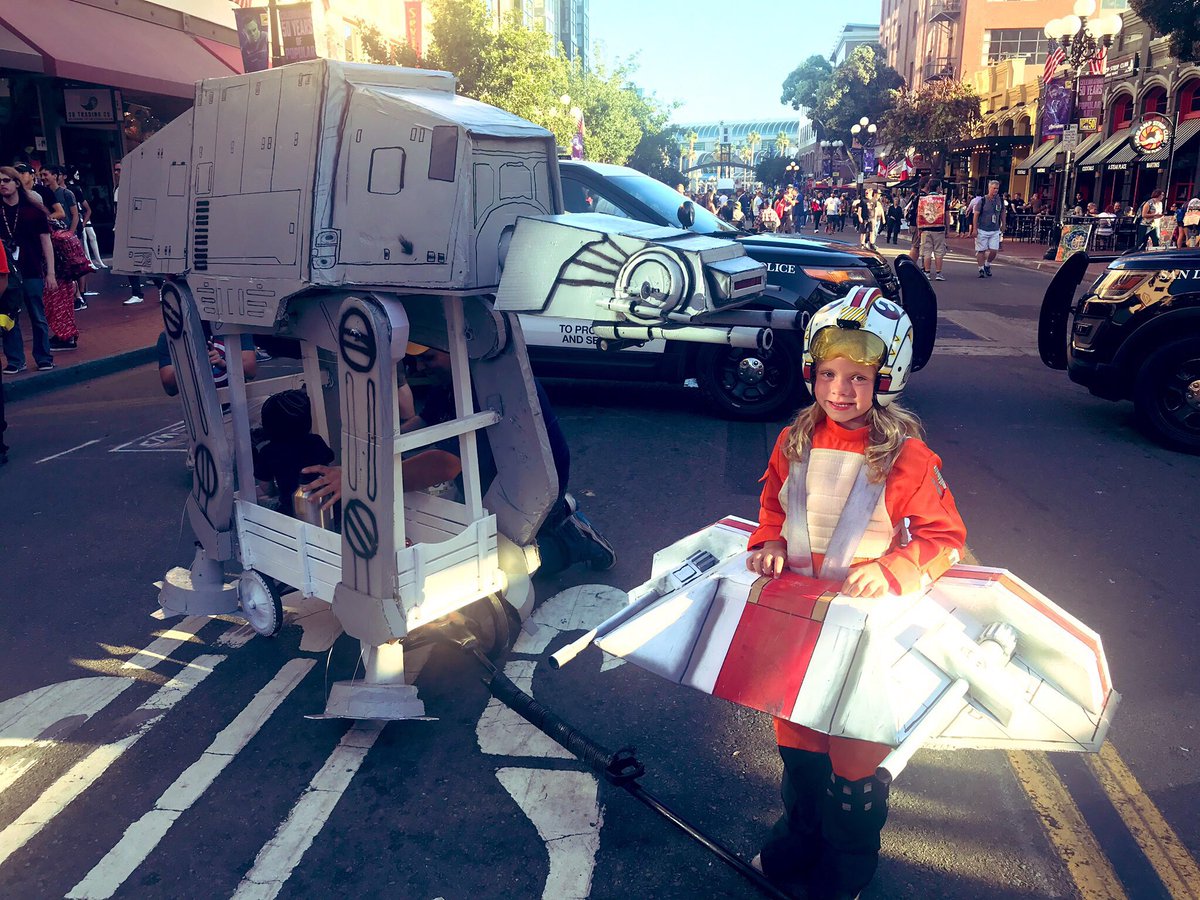 This Star Wars themed kid sister and brother attracted a crowd on Fifth St. She's dressed as a rebel pilot. Her baby bother in the wagon powers the AT-AT. Dad picked up baby bro and held him above the walker for a quick pic. These adorable kids can win any space battle with their cuteness!
8. Mortal Kombat: Best Video Game Group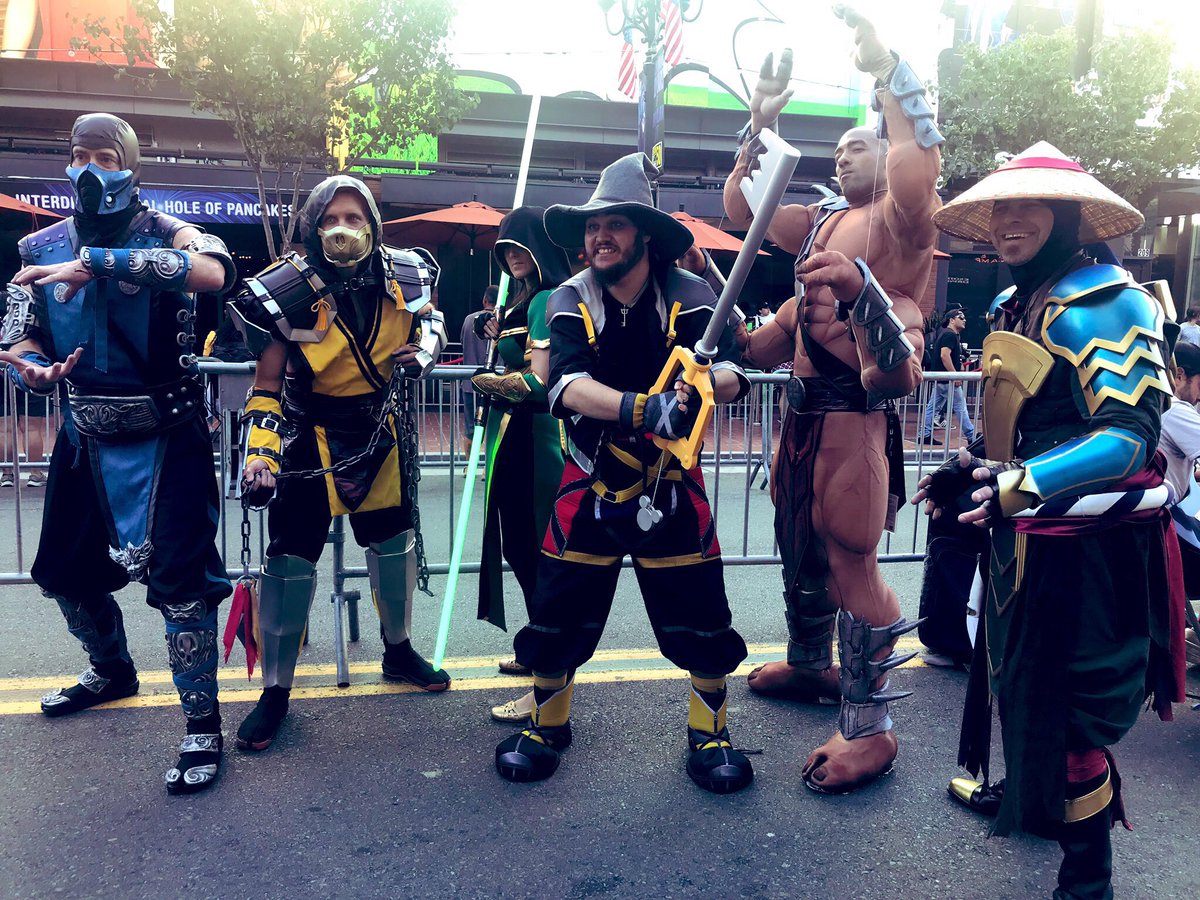 Sub-Zero, Scorpion, Raiden, spotted fresh from Mortal Kombat 11. You can see one of them is not like the other cuz he jumped in for a pic. Will MK crew FINISH HIM?
9. Cirque R.U.N. cast: Best Professional – Group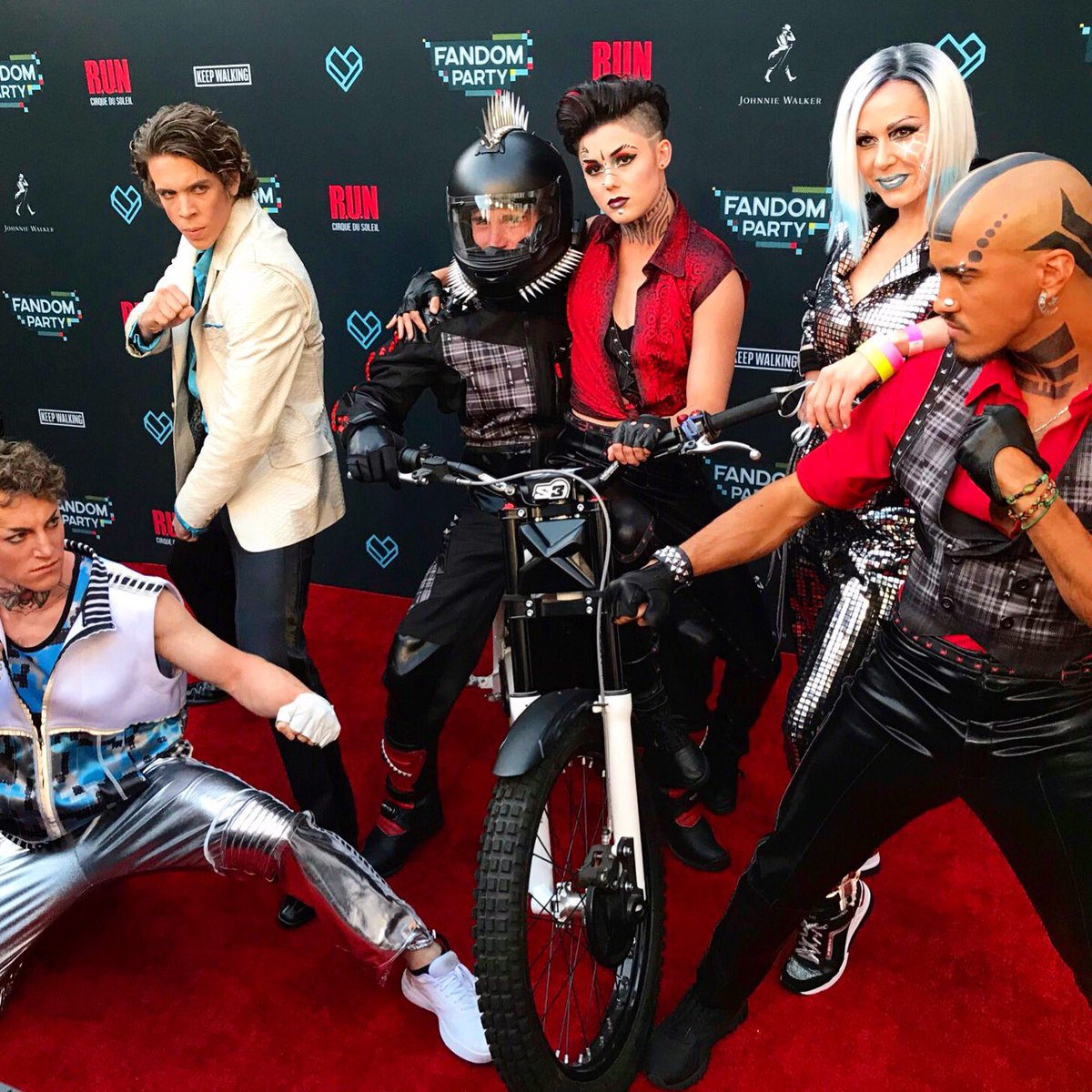 The Cirque R.U.N. cast strikes a pose on the red carpet at the Fandom Comic-Con party at the Hard Rock. With their amazing professional future-punk costumes and makeup, and attitudes to match, they easily win the Professional Group Costume cosplay award. The cast performed a 15 minute sneak peek on stage with motorcycle stunts, fire-dancing, and a 5-story stunt fall. R.U.N. is a new Cirque du Soleil show that debuts on Luxor Las Vegas this fall. Follow @Cirque @getFandom #RunTheShow.
10. Walking Dead Zombie: Best Professional Individual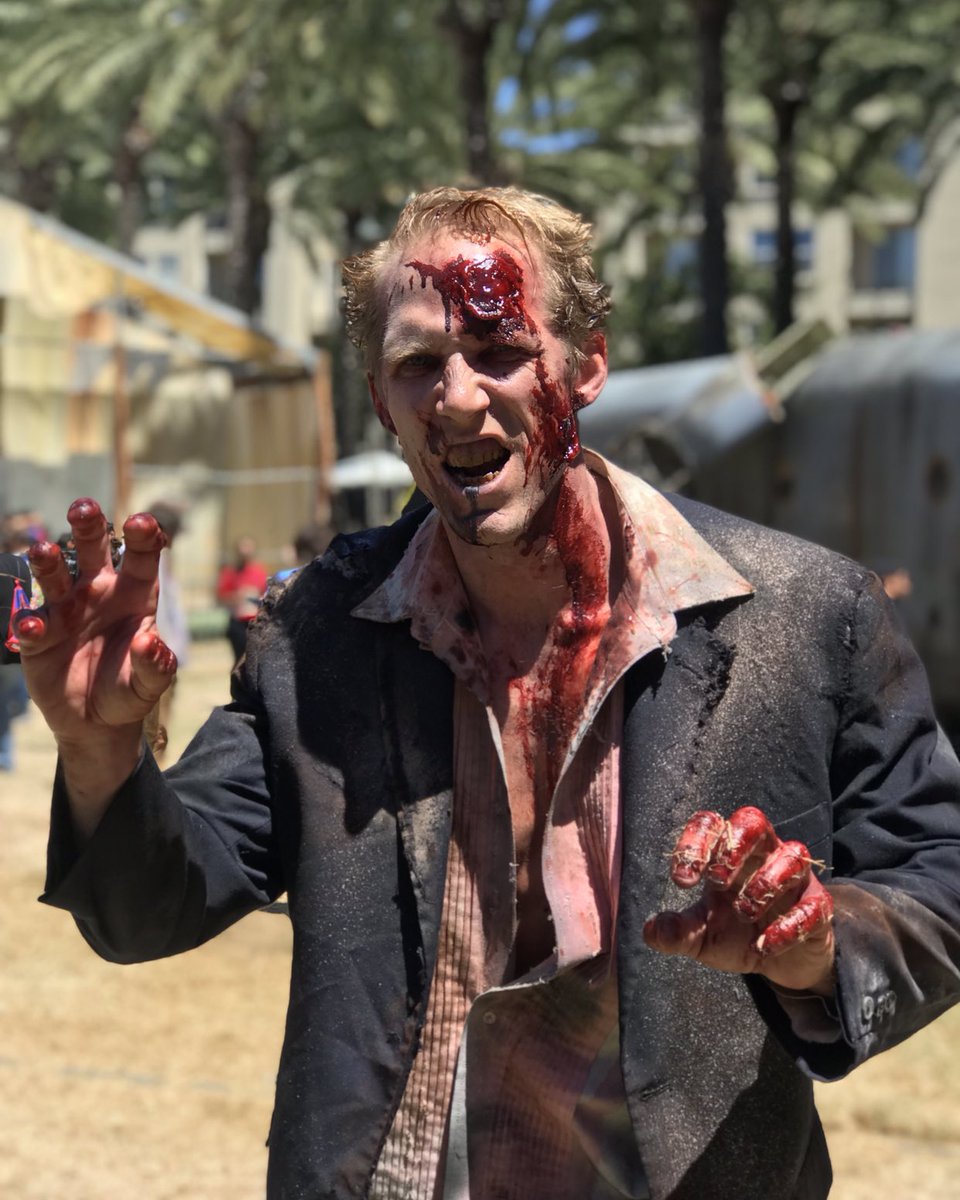 This creepy zombie at the AMC Walking Dead activation needs a band-aid! Before he became infected, he's known as Jason Charchan, fitness trainer from LA @90210trainer who has attended and spoken at our Digital LA events. So yeah, we might be biased. But still, look at the great make-up!
Bonus: Stranger Things: -Scoops Ahoy: All Gender
Scoops Ahoy employees, complete with signs! Just a few of the dozens of Scoops Ahoy costumes spotted. We give them the award for being all-gender inclusive!