Speakers from Peacemaker, Disney, D.C. and more shows brainstormed ways to increase diversity in representation in pop culture at the official San Diego Comic-Con panel Diversity and Inclusion in Comics, Film, TV, and Games: What YOU Can Do To Help on Thursday July 21 at the San Diego Convention Center.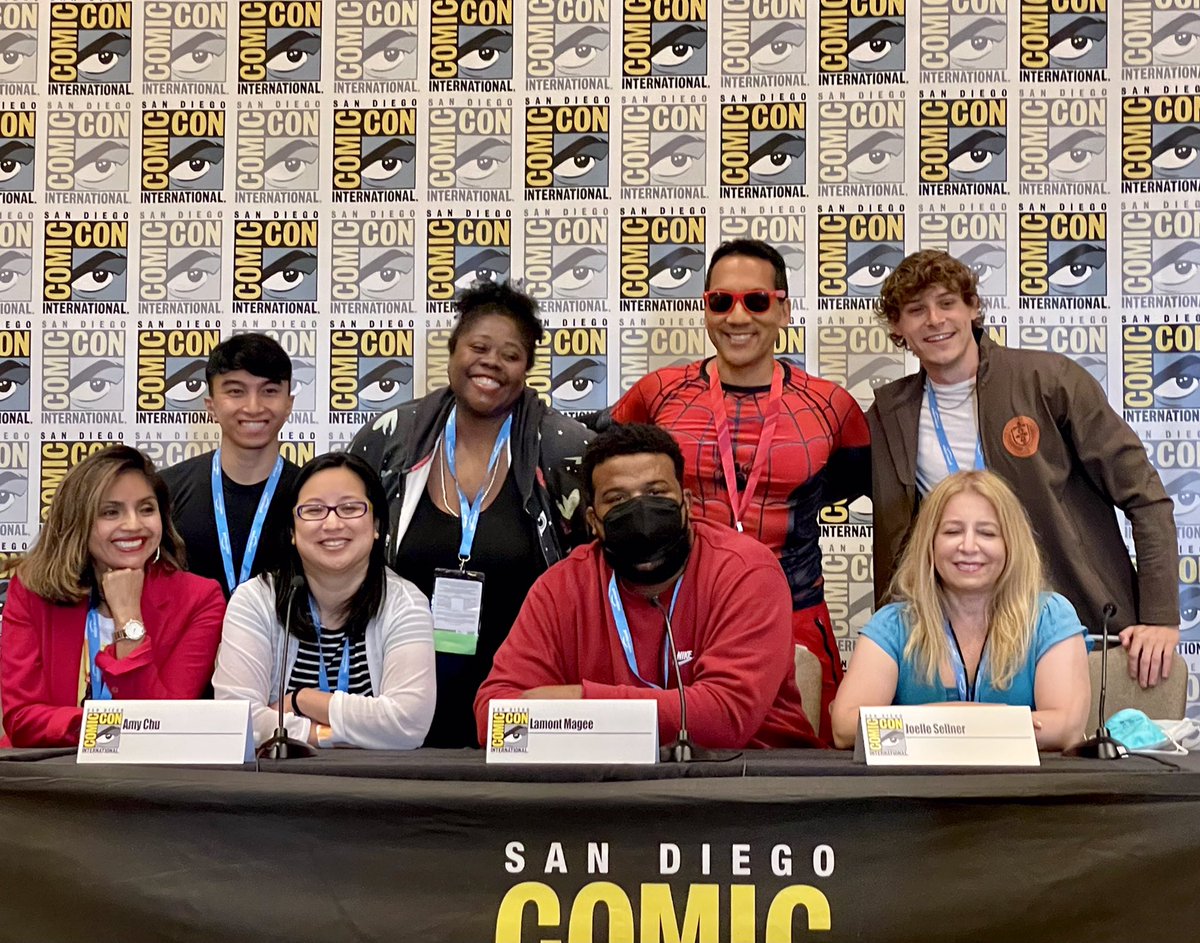 Experts in comics, TV, film, and games shared inspirational stories of how they got into the industry and how they've helped increase representation in their work.
Actor Nhut Le said that after a decade of acting in LA, frustrated by the lack of Asian-American roles, he was about to leave LA to open a pottery studio elsewhere. But luckily, he got the call to audition for JudoMaster in the popular Peacemaker series by James Gunn starring John Cena. His flaming hot Cheetos munching JudoMaster is now a fan favorite, and Nhut actively responds to fans and reposts their fan art of his character on his social media @itsnhutle on IG and Twitter.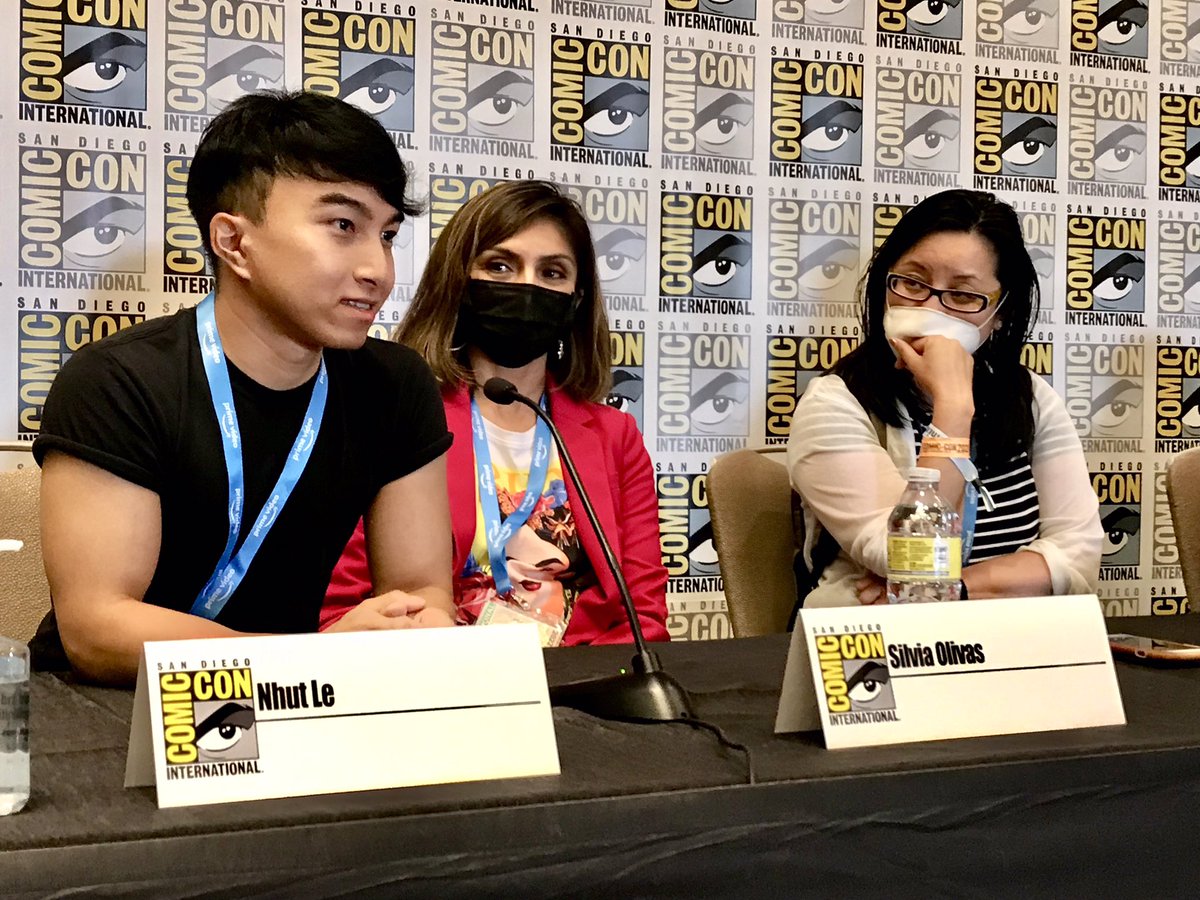 The writers on the panel said that they got started writing on shows featuring existing popular characters, who may or may not share the same ethnic identity. Eventually, they several started to introduce other characters of color, who are now canon and part of the comic universes.
Silvia Olivas, co-executive producer & head writer for Disney's Elena of Avalor, said it was a great honor and responsibility to portray Disney's first Latina princess in the popular animated series. She wanted to ensure Latin themes of family were strong in the award-winning show. She recently had worked on Netflix's Maya and the Three.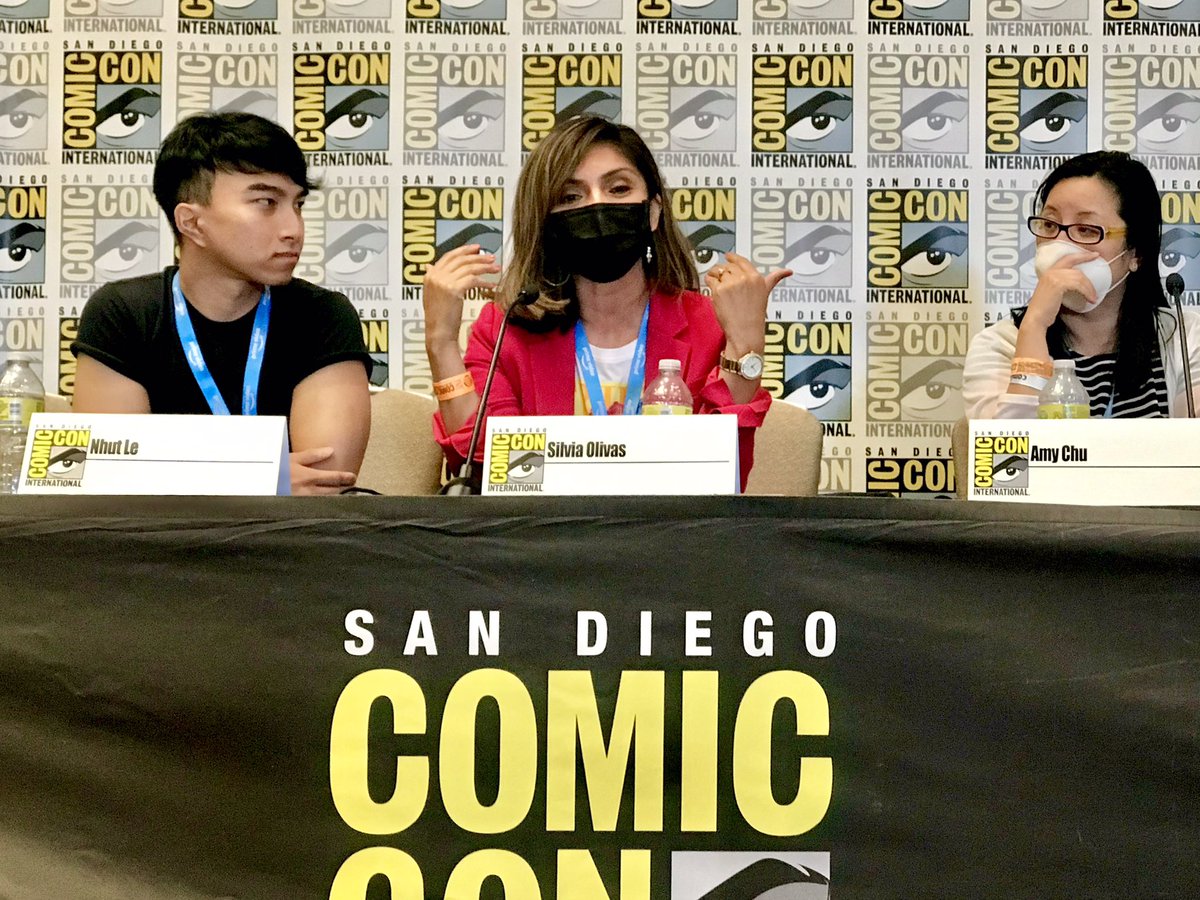 Writer Amy Chu started on the Wonder Woman comic book. She eventually added supporting chapters who were Filipino and other characters of color, and no one said no. So she added more.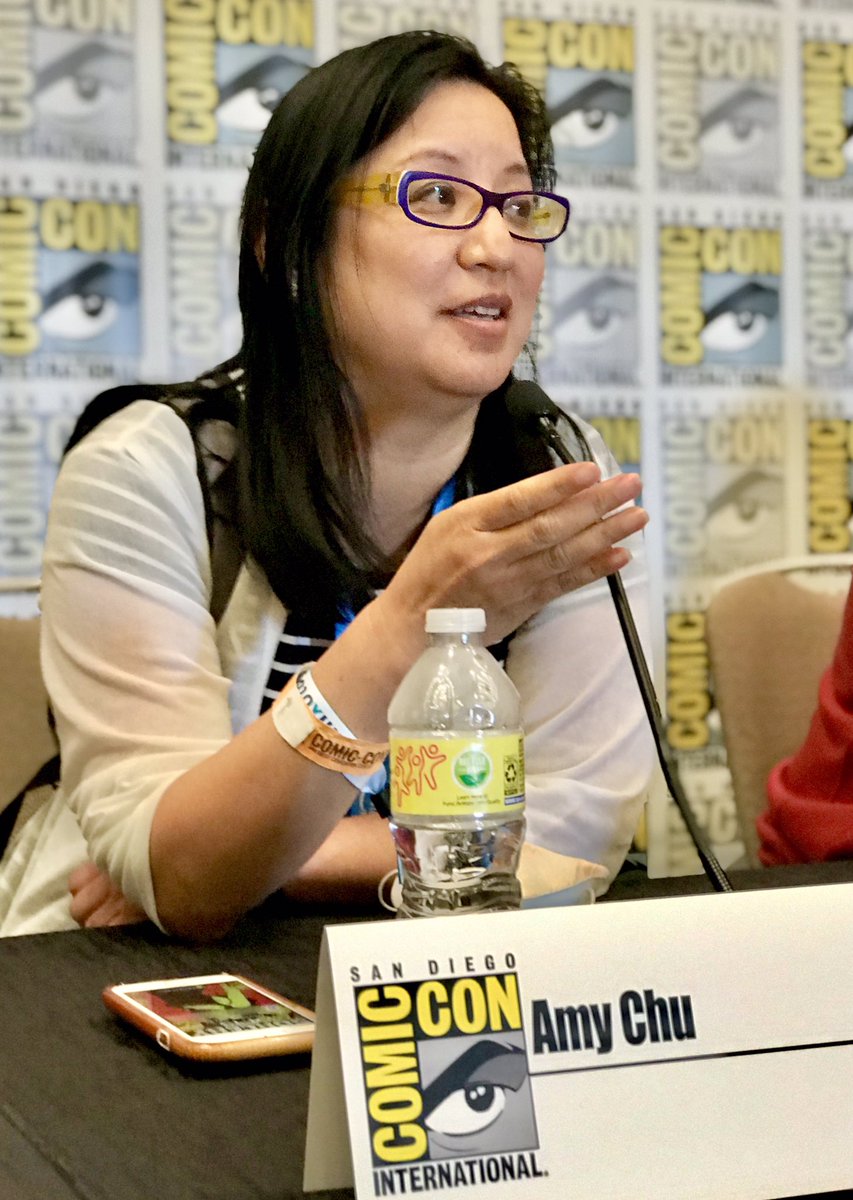 Writer Lamont McGee said it felt good to write on the Black Lightning TV show, the first time a black superhero family has appeared on TV. On the show, both the dad Black Lightning and his two black daughters have superpowers.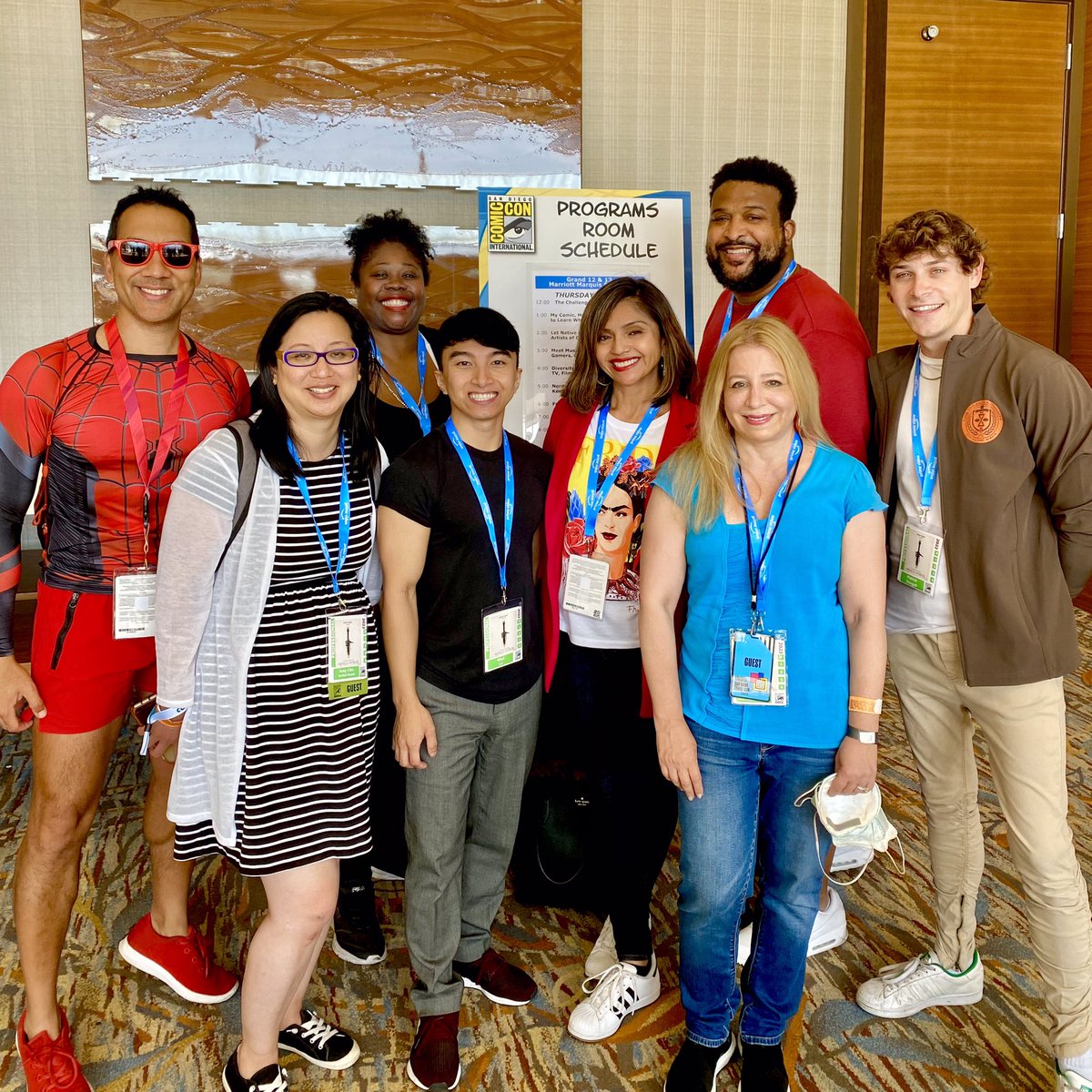 Writer Joelle Sellner (DC Superhero Girls) who has written for comics ,animated series, and games said that when you start a new platform, sometimes it feels like you're starting over. Her next goal: writing for live action TV.
Host Cherry Davis of Afterbuzz said that she chooses to cover and feature movies and TV shows about diverse characters. For example, while she is not Muslim or Pakistani herself, she did a lot of coverage on Ms. Marvel on Disney+ who is.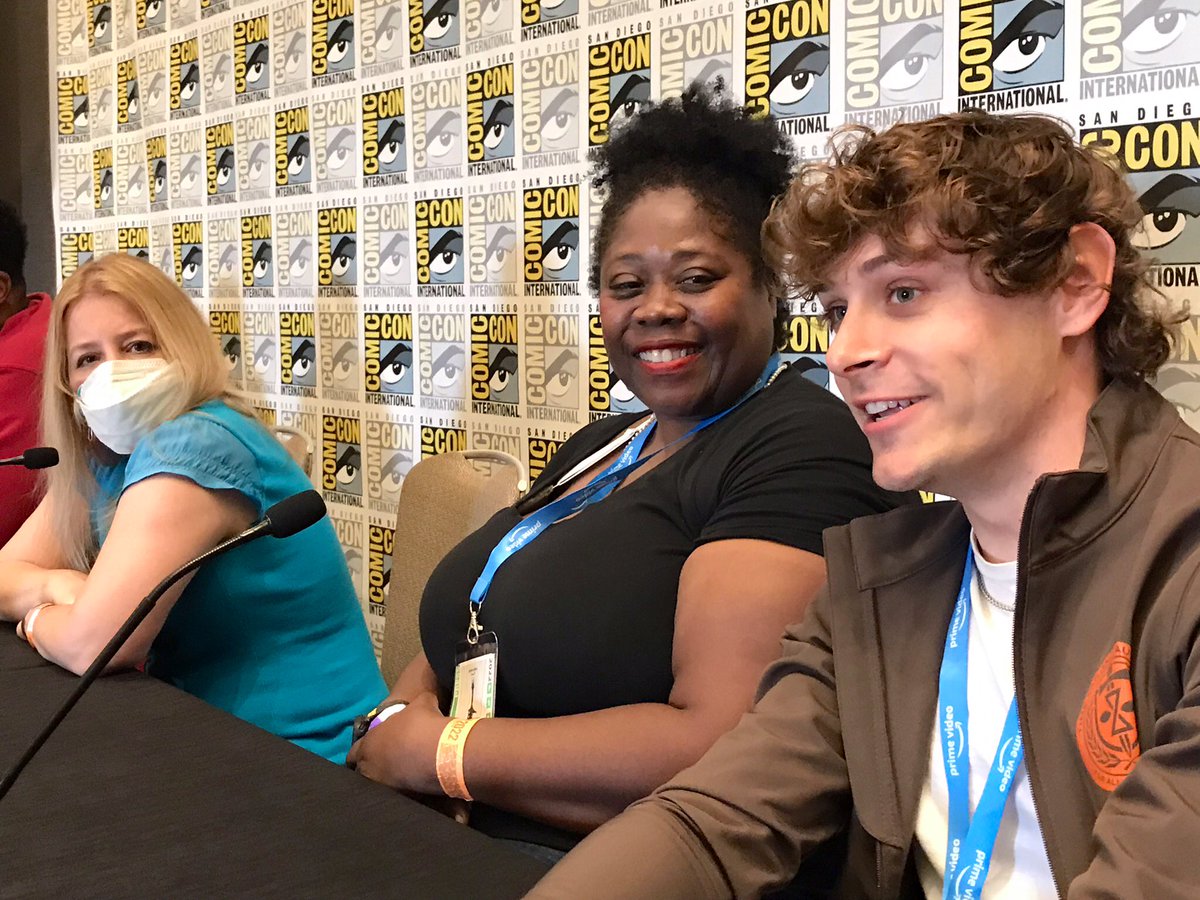 Digital creator and Marvel cosplayer Patrick Dougall said that he was able to combine his love of Disney, Marvel, theme parks, and cosplay with his digital content on Instagram, TikTok and other social media. His following grew. He has cosplayed as Captain America, as well as Scarlet Witch to show gender diversity in cosplay. Males can cosplay has female characters, just as female cosplayers have been cosplaying male heroes.
What YOU Can Do To Help
Panelists and the audience brainstormed ways fans and creators can help increase diversity and inclusion in their fandom and their work.
Attendees stood up and gave tips including:
Watch shows with diverse casts, writers, etc. This shows support in viewing numbers, and exposes you to different points of view and not always thinking of the default as straight white character.
Follow diverse actors, writers, etc. on social media Follow them on social media to show support, become aware of their projects.
Write and create content featuring diverse characters. Content creators in the audience were encourage to write or create diverse characters, or do collabs with diverse creators.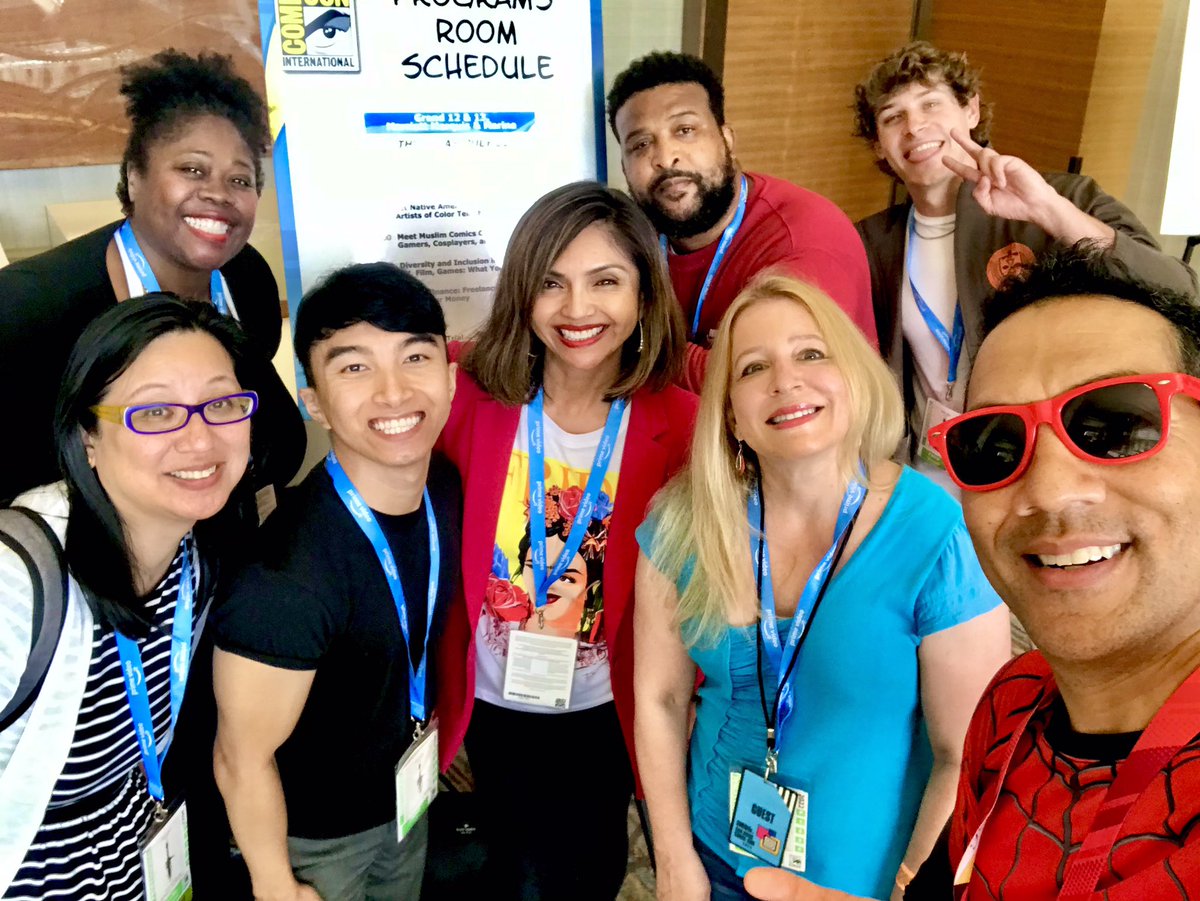 Thanks speakers:
Shut Le, actor, JudoMaster on Peacemaker
Silvia Olives, co-executive producer & head writer for Disney's Elena of Avalor and Netflix's Maya and the Three
Amy Chu, writer, Wonder Woman, DOTA
Lamont Magee, writer/producer, DC/CW Black Lightning, Green Lantern
Joelle Sellner, writer, DC Super Hero Girls, Lego Friends
Cherry Davis, host, Afterbuzz
Patrick Dougall, digital creator, Marvel cosplayer),
moderator Kevin Winston (Digital LA).
Digital LA founder Kevin Winston organized and moderated this panel.