Superhero and pop culture fans flocked back to San Diego Comic-Con: Special Edition over Thanksgiving weekend November 26-28 at San Diego Convention Center.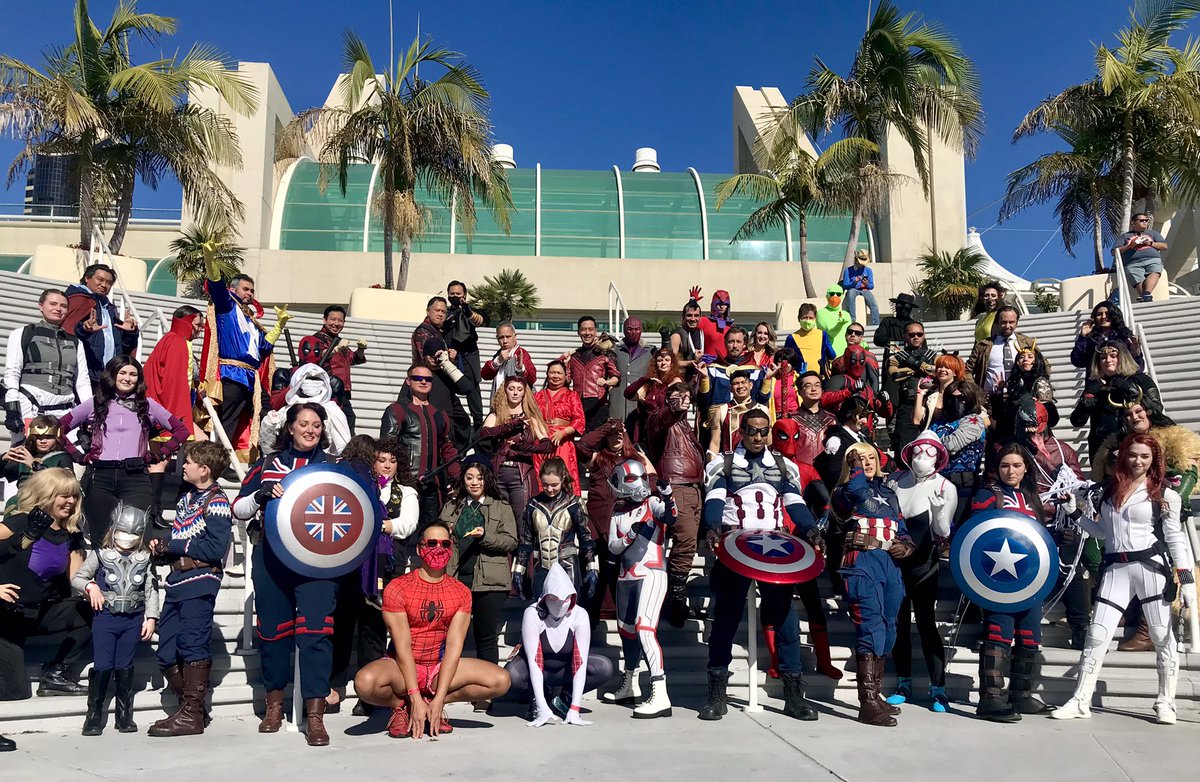 This Special Edition was a chance for SDCC fans to do something together at Comic-Con International's first in-person event in two years since SDCC 2019.
Comic-Con Museum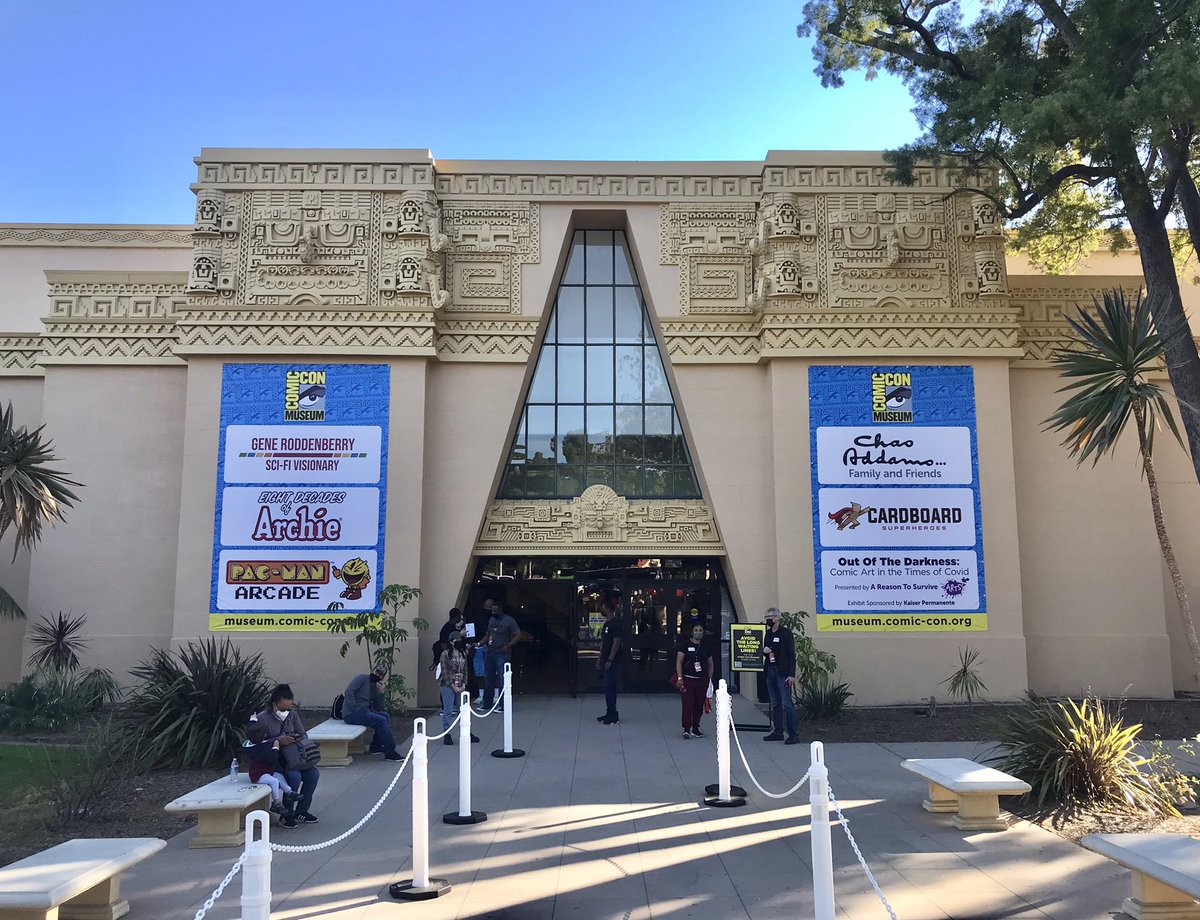 The new Comic-Con Museum opened in Balboa park on the first day of the con, with free shuttles to/from SD Conv Center. This permanent museum provides a home for pop-culture fans to visit San Diego when there's SDCC isn't happening. Exhibits show how San Diego's laid back culture attracted fans from SoCal and then New York and nationwide to attend, and how SDCC in turn has helped San Diego grow, by attracting thousands of visitors each summer pumping millions into the local economy.
The museum features several exhibits, including costume like these Marvel costumes,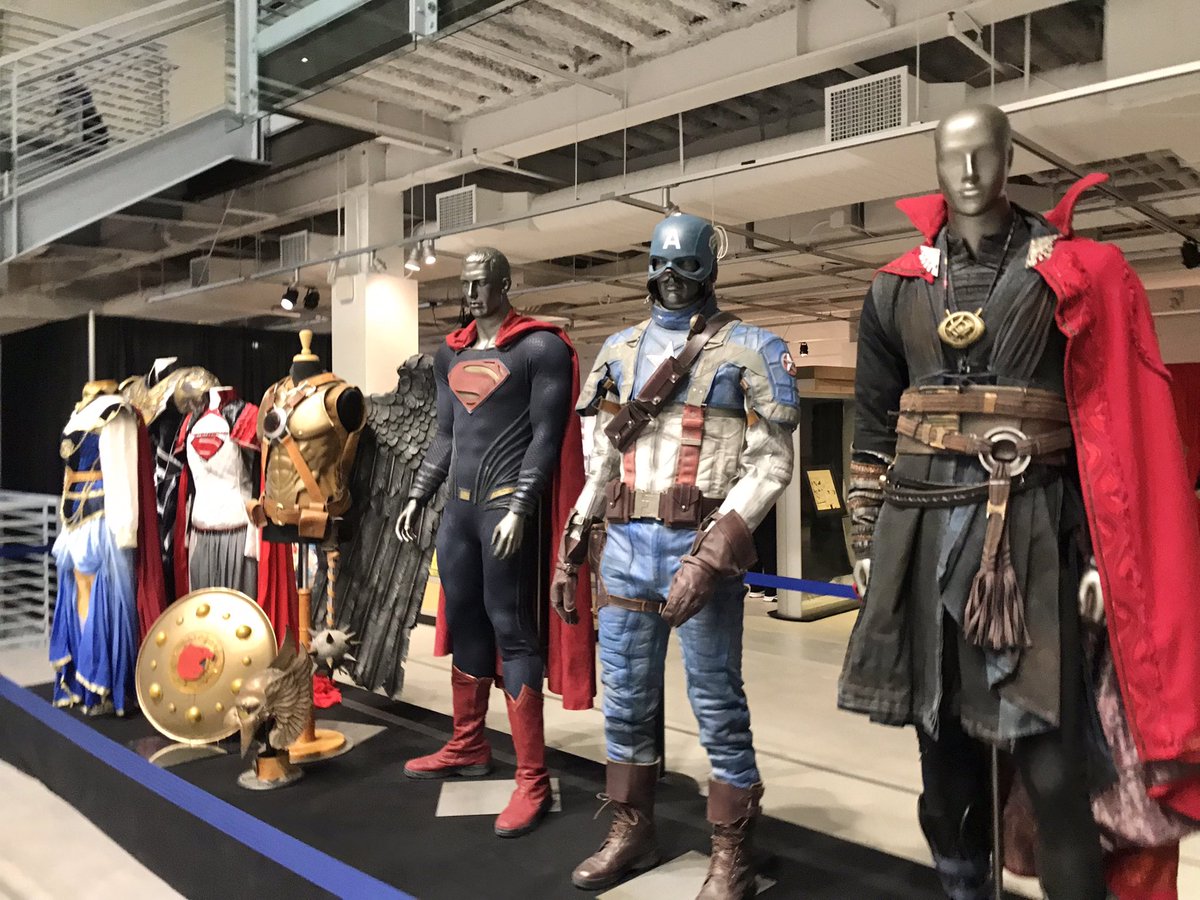 an exhibit of cardboard character art,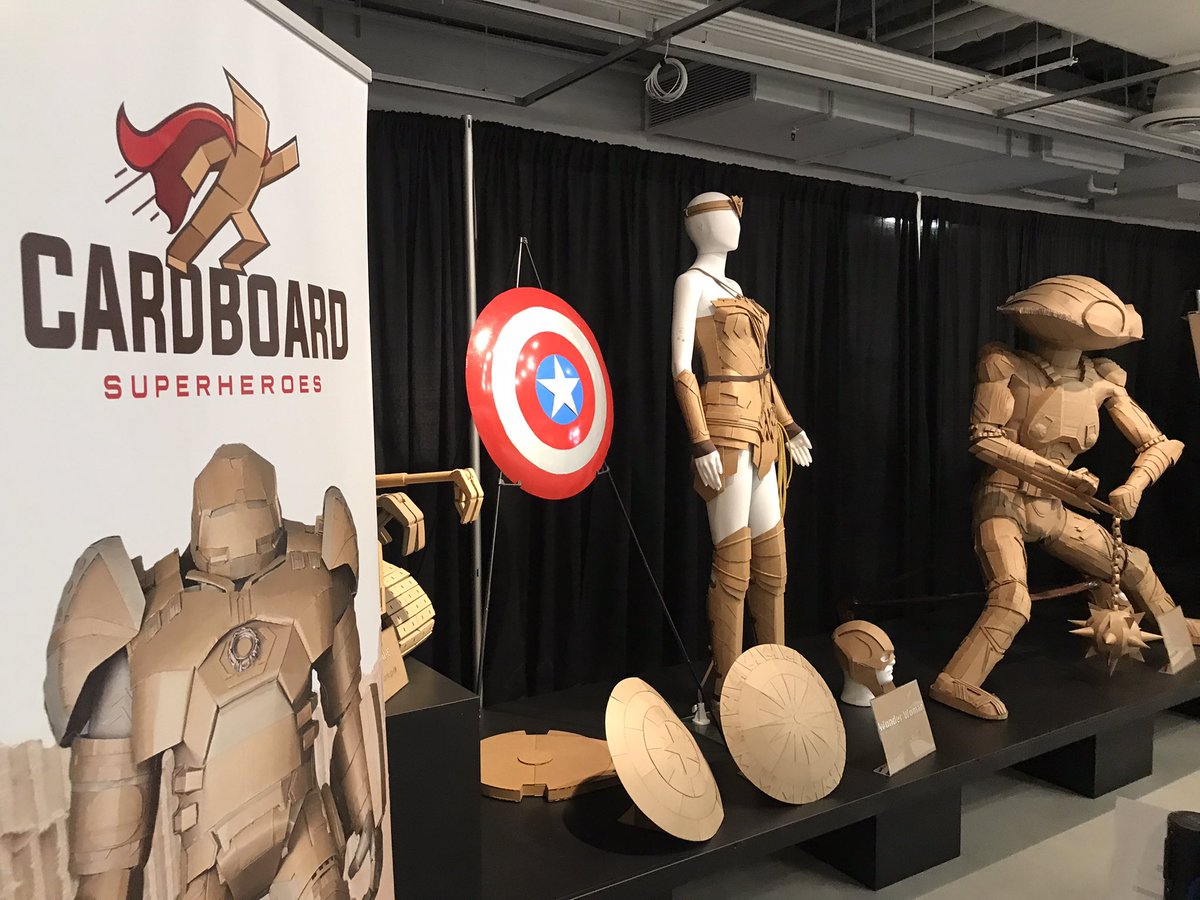 Pac-Man arcade.
The gift shop sells SDCC jackets, mugs, shots, and backpacks.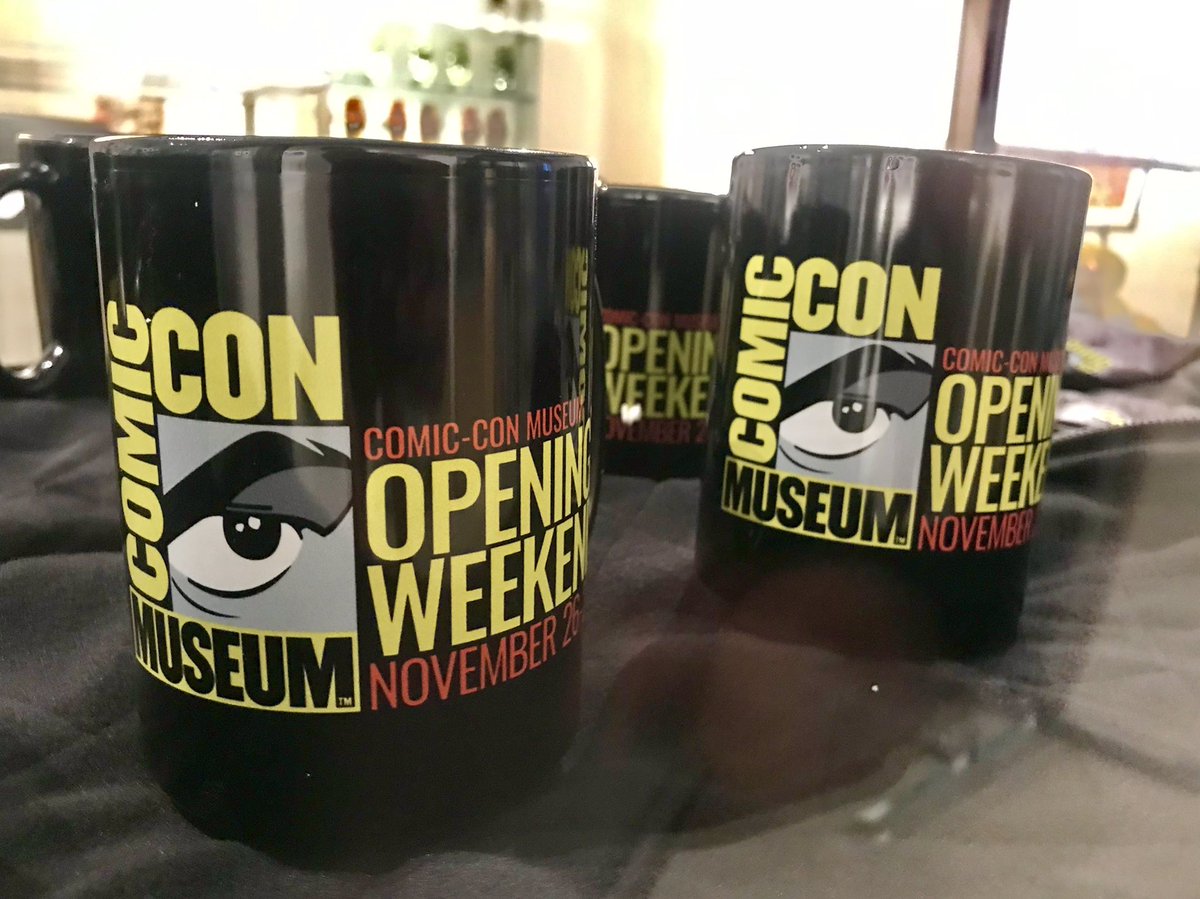 SDCC SE was intentionally designed to be half the size of the typical summer convention, due to Covid safety concerns. It was held during Thanksgiving, which also helped decrease attendance as many people return home to their families. Full vax proof and masks were required to enter the convention hall.
The convention footprint and programming were smaller, evoking a time jump back to SDCC around the 1990s, before celebrity-packed panels and mega booths on the show floor.
Hall H, (in)famous for hosting Hollywood studio panels with actors and sneak peeks of movie clips, with waits of up to 2-3 hours to get in, was instead converted to on-site badge pick up and on-site registration (it's back!). Yes, on-site registration returned for the first time in years, with badges available to purchase at the door. Typically badges sell out months in advance when first released all online.
Panel programming which typically includes many Hollywood celebs and comics talent as panelists, shifted more to fan-panelists, discussing aspects of pop culture or fandom, from cosplay tips to science of scifi discussions.
The biggest celeb on the sched was Brent Spiner (Data from Star Trek). John Cena (Peacemaker) made a surprise appearance at the Saturday Masquerade. The Shang-Chi stunt coordinator and artistic director spoke on a at-capacity panel. Several comic writers and artists appeared on panels. There was no big Marvel or DC panel, announcements or trailer releases.
Diehard pop culture fans did not mind the smaller con; they were just happy to meet in person and dress in cosplay, for the first time in two years at an official event. It was actually much easier to walk around the convention show floor without bumping into people. And it was easier to get into panels without long lines or being turned away due to capacity. And it was possible to get parking in the convention parking garage without advance reservations.
Show Floor
The show floor was mostly indie comic book, merch and toy retailers. The few big corporate booths included Funko Pop, which sold several exclusives, including some DC superhero Pops available only in Asia.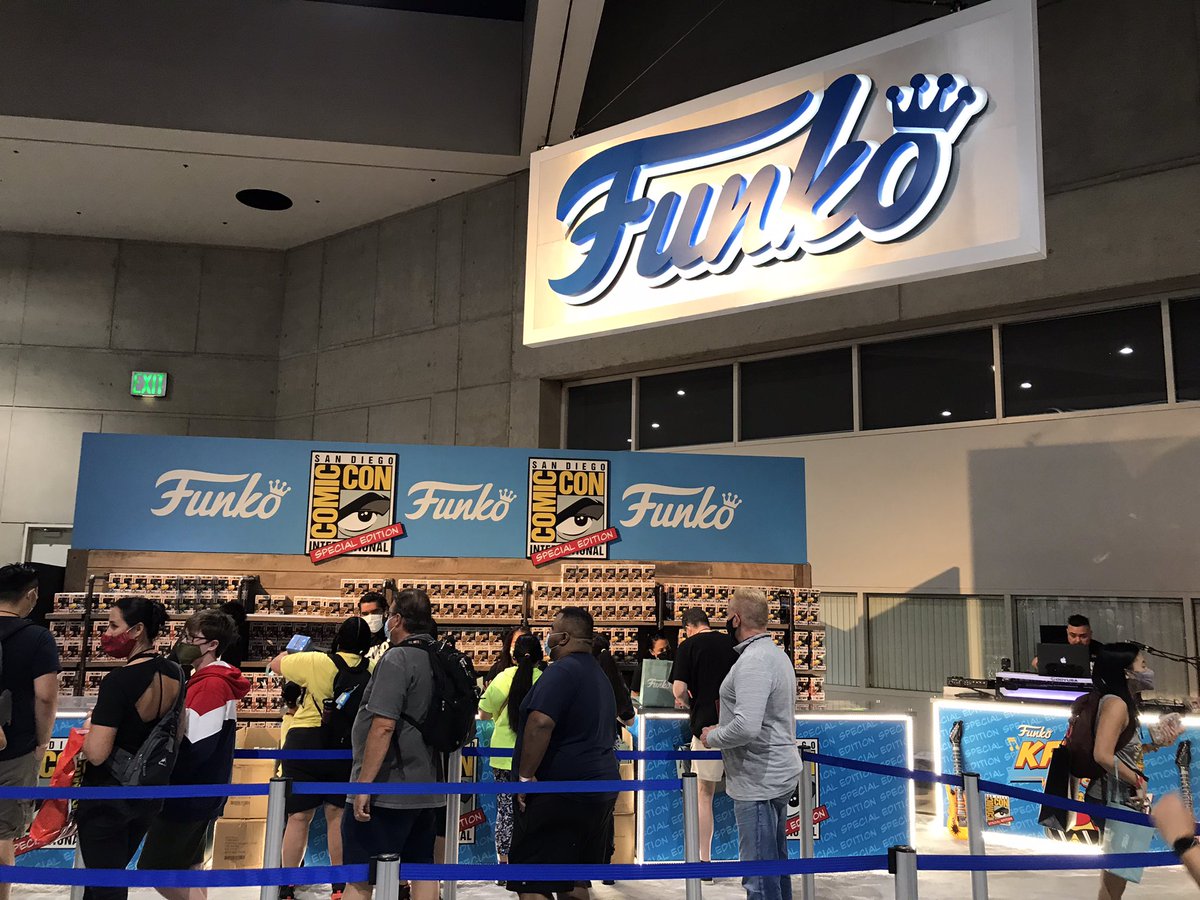 Gudnam Base store,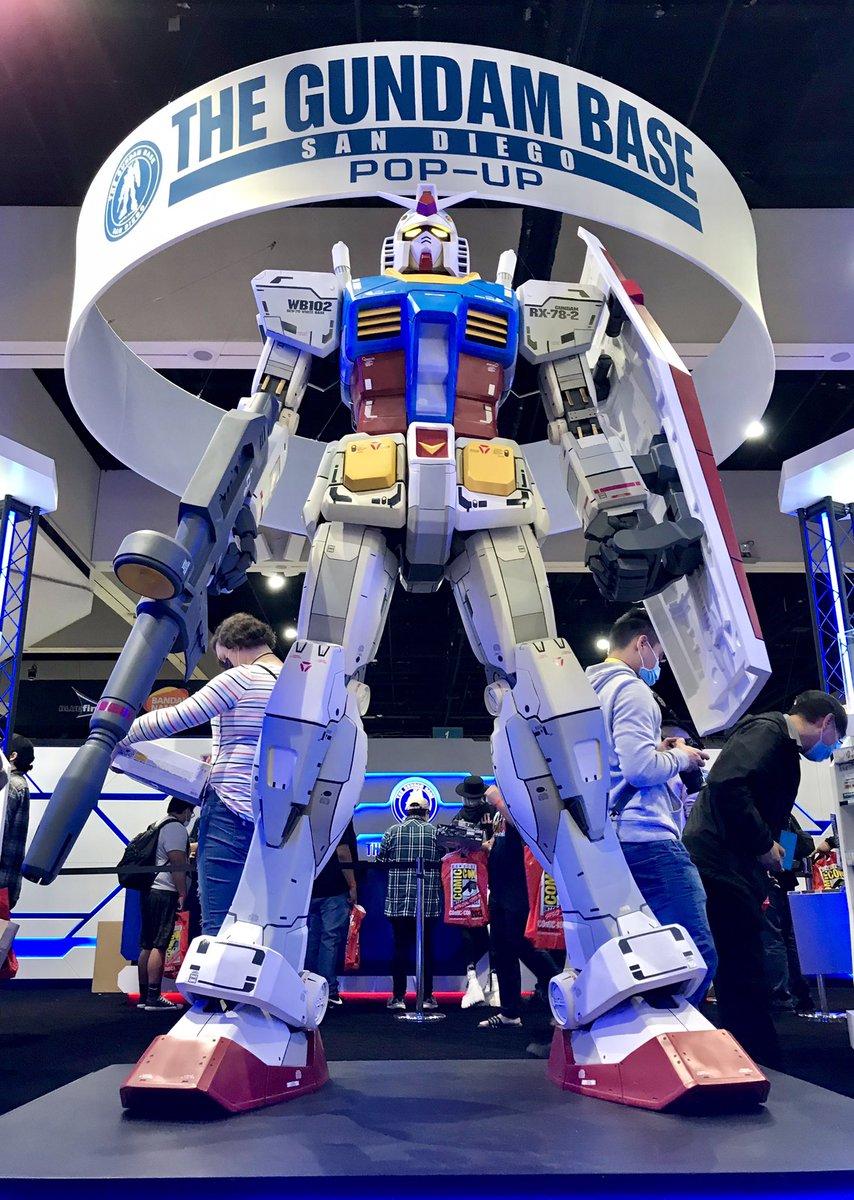 Funimation's Demon Slayer,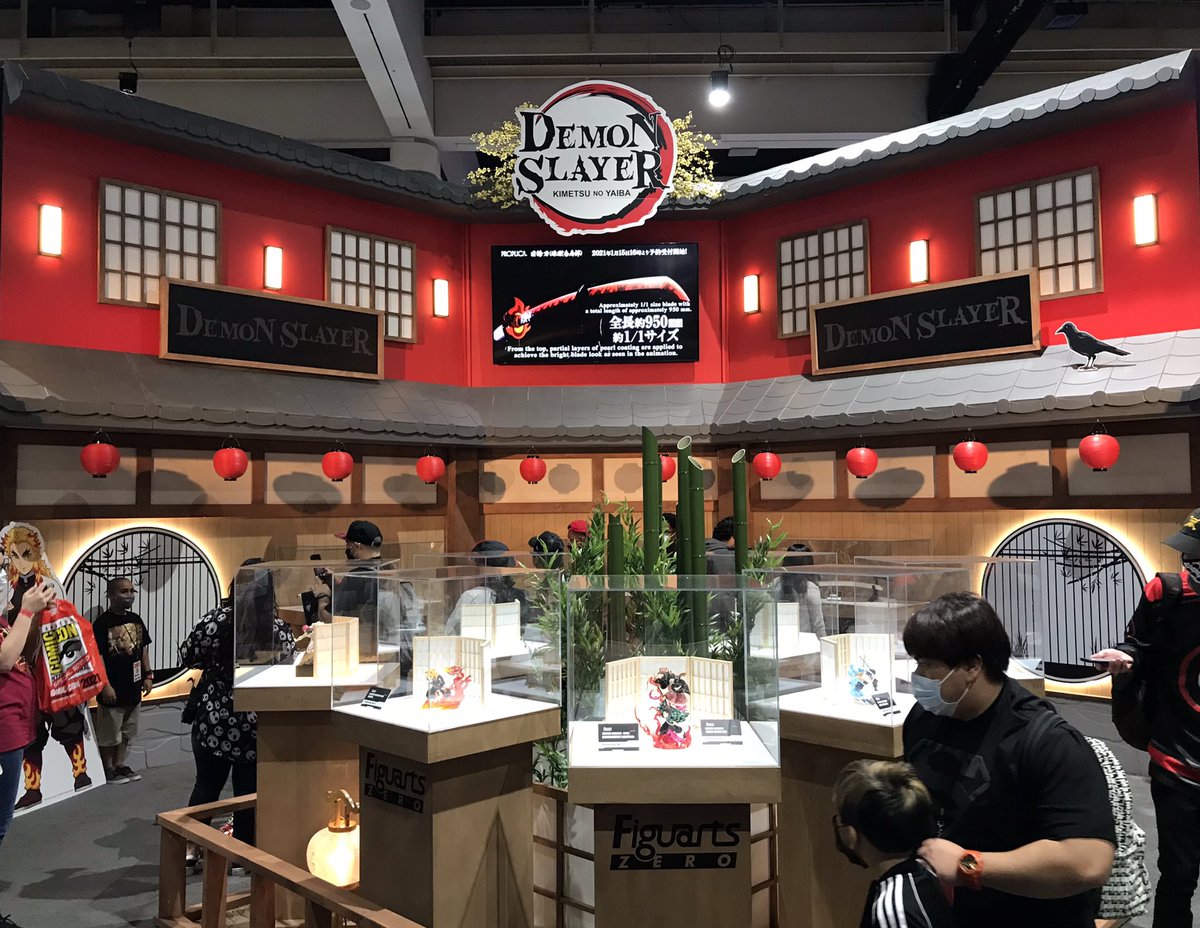 Upper Deck gallery,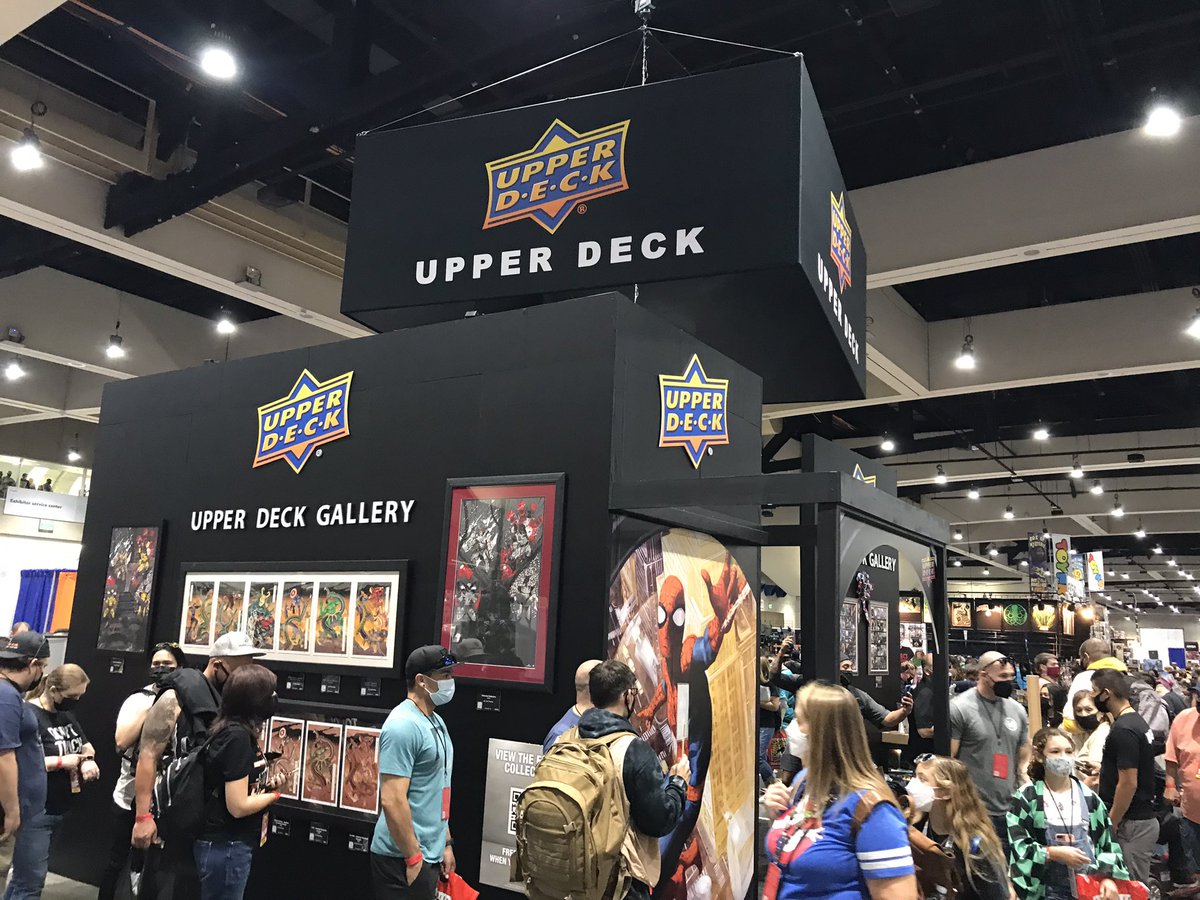 and Pac-Man Arcade.
Squid Games figures and shirts at the Kokies booth, with a big display to play Red Light Green Light.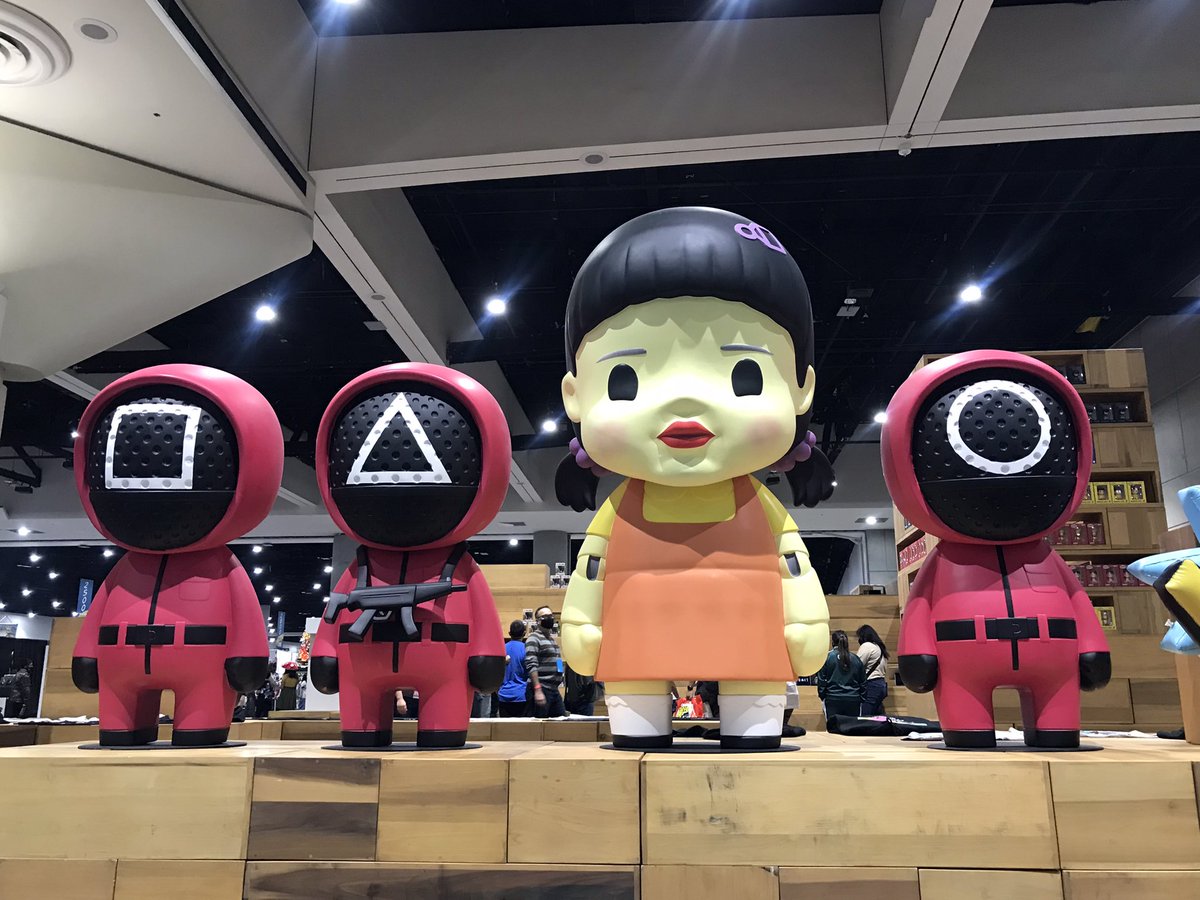 There was no big Marvel, DC, or other booths usually at SDCC.
Activations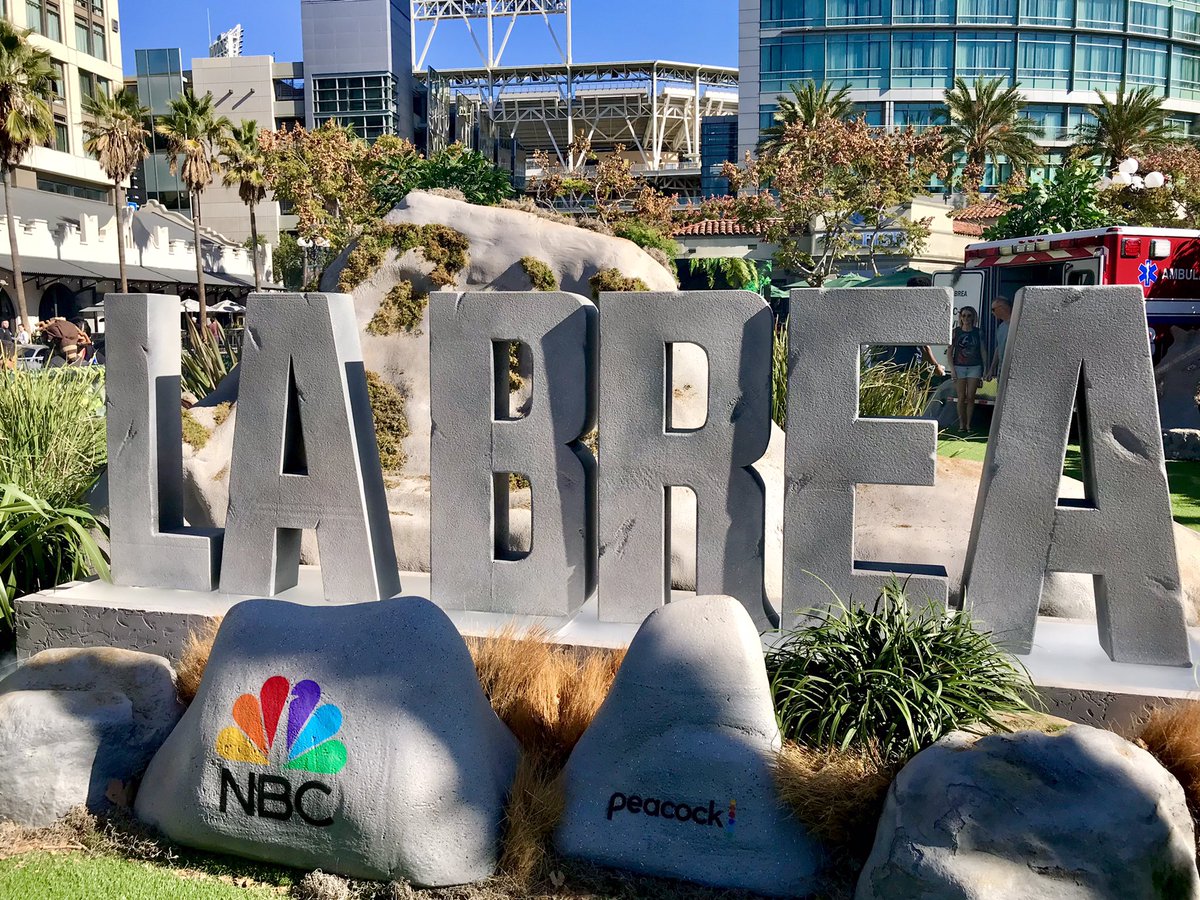 The only outdoor activation (no badge required) was for NBC's La Brea series. Visitors could take photos with the LA BREA sign, and a woolly mammoth skull with tusks, and get free swag: branded water bottle or charger. There was also a La Brea panel as part of the programming, where the shows creators and casts discussed the show in a  pre-recorded video replay.
Panel Highlights
ABCs of NFTs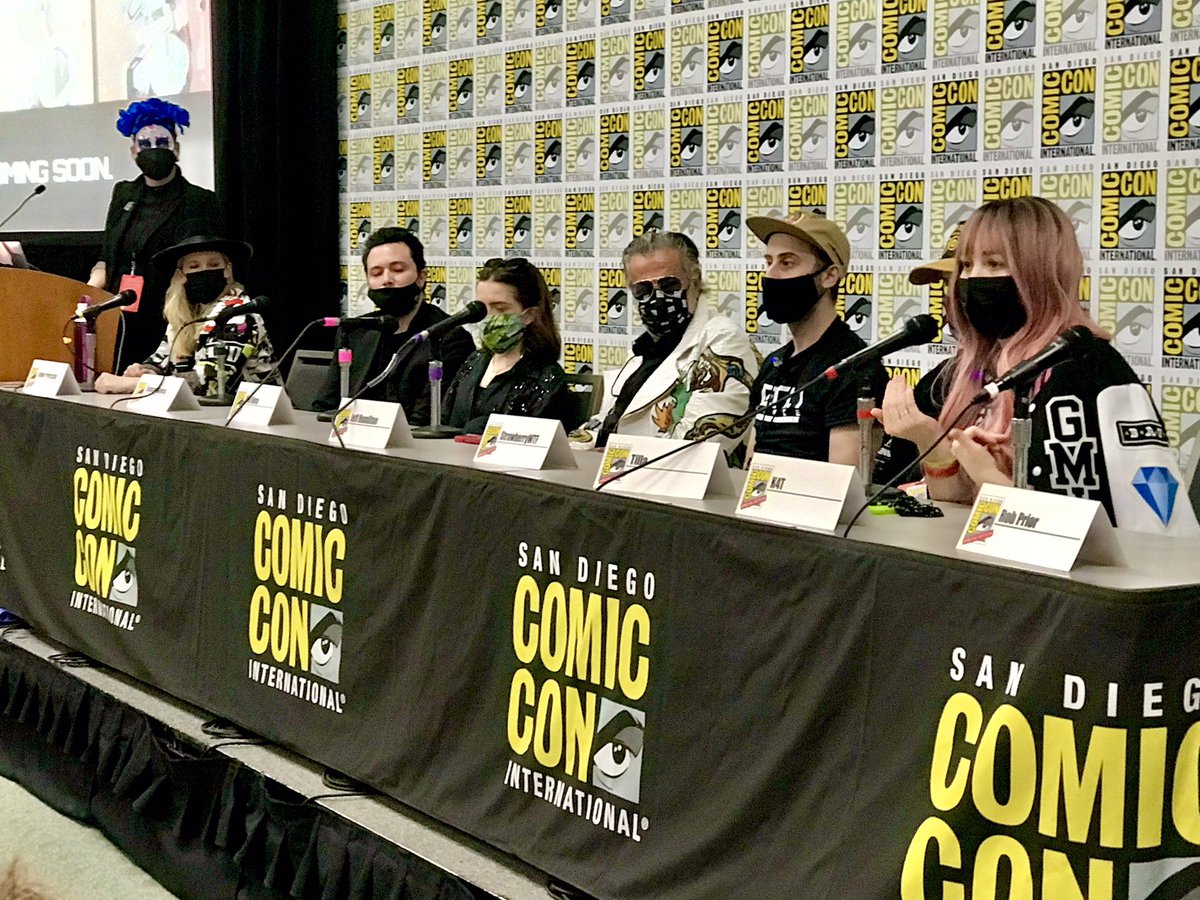 The ABCs of NFTs panel at San Diego Comic-Con was packed with speakers discussing NFT and comic art like manga, and more. This was the first NFT panel ever at San Diego Comic-Con, a testament to the rise of NFT digital art collectibles over the past year. Speakers discussed pros and cons of NFTs, saying we are at just the beginning, so it's a good time to get started learning about it. Follow speakers on Twitter including @RamonGovea, @0n1Force, @KrayTrain, @Strawberrywtf.
X-Men Fandom Panel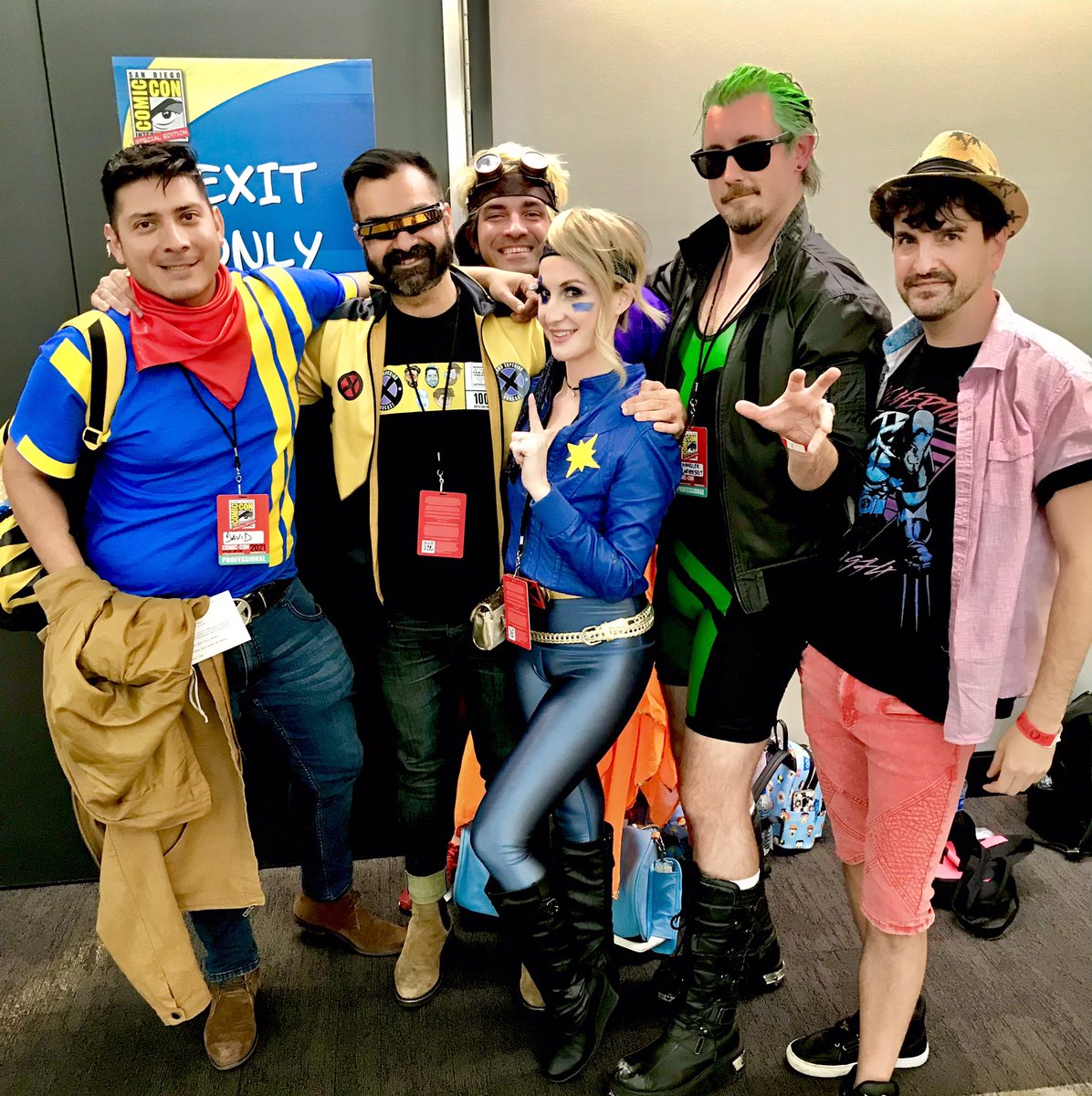 X-Men Fandom panel featured founders of X-Men podcasts that mostly started at the beginning of the pandemic for people to connect online. Founders of podcasts House of X podcast, X-Reads podcast, and Homo Superior podcast discussed X-Men comics, animated series and films. 
Story of Comic-Con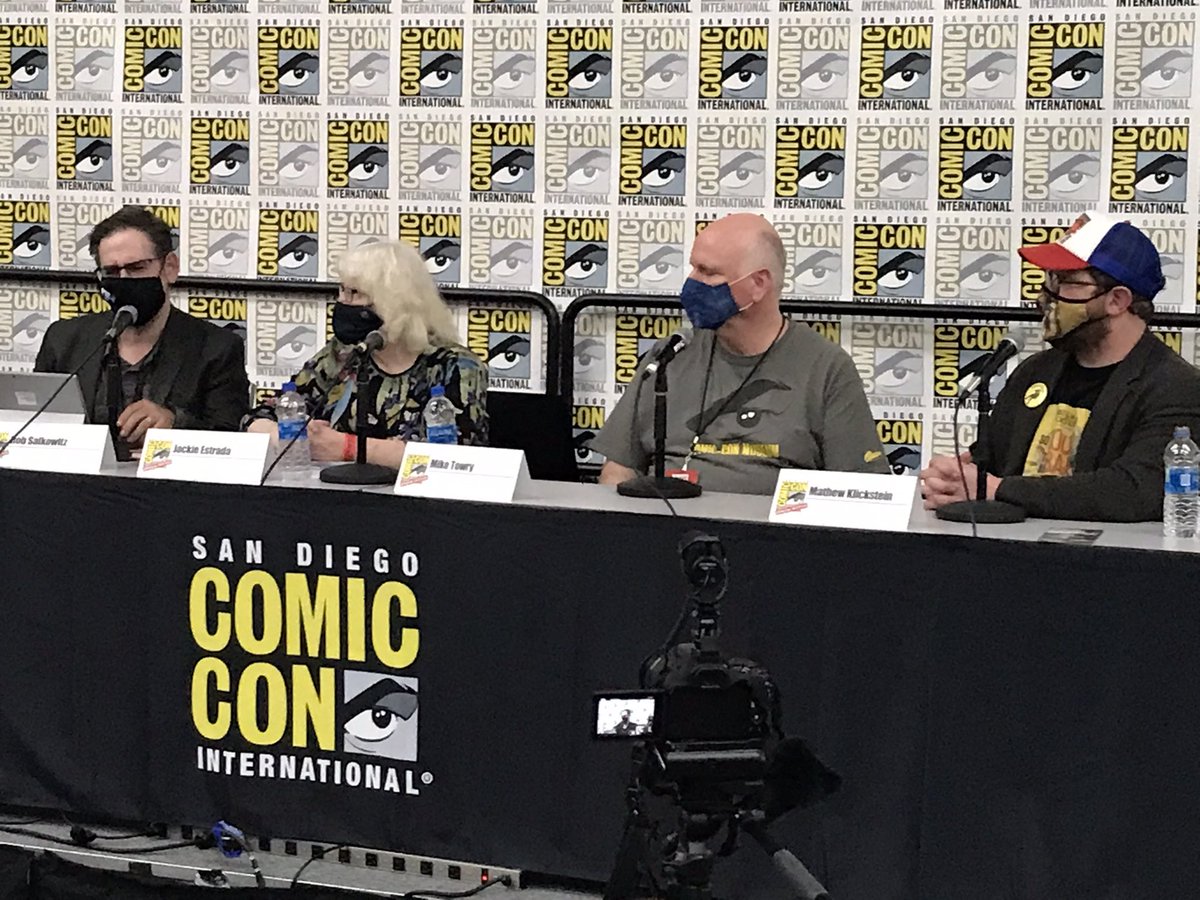 As last year was the SDCC's 50th anniversary, this panel discussed the history of SDCC. SDCC founders were scifi / comics teen fans who wanted to create a place for fans to come together 50 years ago. Star Wars panels boosted audiences in the 70s when fans lined up to see some of the cast. Then in the 80s and 90s, anime fans boosted cosplay. Part of the secret of SDCC's success over 50 years: It's still non-profit. Panelists repeatedly said that this yrear's Special Edition without Hollywood talent was "very special", attracting diehard fans of pop culture and comics, rather than people just trying to get pics of celebs in Hall H.
La Brea panel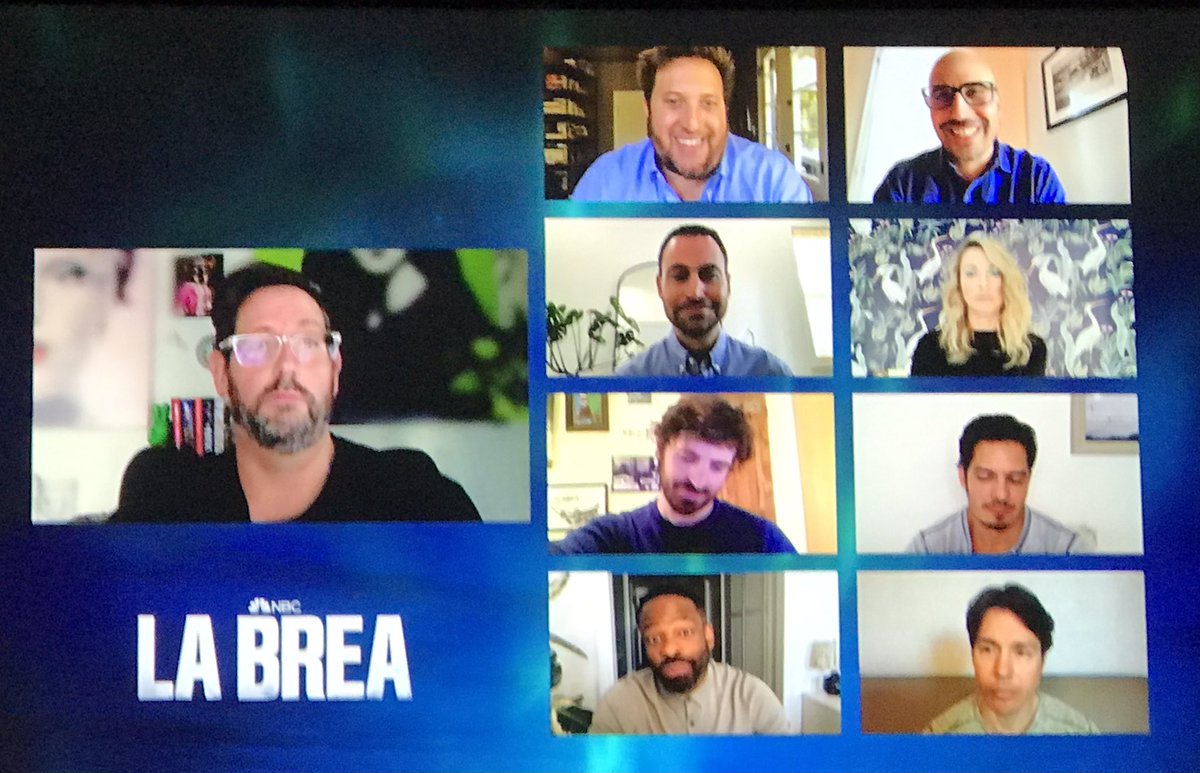 The shows creators and casts discussed the show in a  pre-recorded video replay. In the show, a sinkhole opens up by the La Brea tar pits in Los Angeles, and some people fall in, finding themselves transported back to the prehistoric B.C. era with giant sloths and woolly mammoths. La Brea is available on NBC and streaming on its Peacock app.
Fandom Saved the SciFi Franchises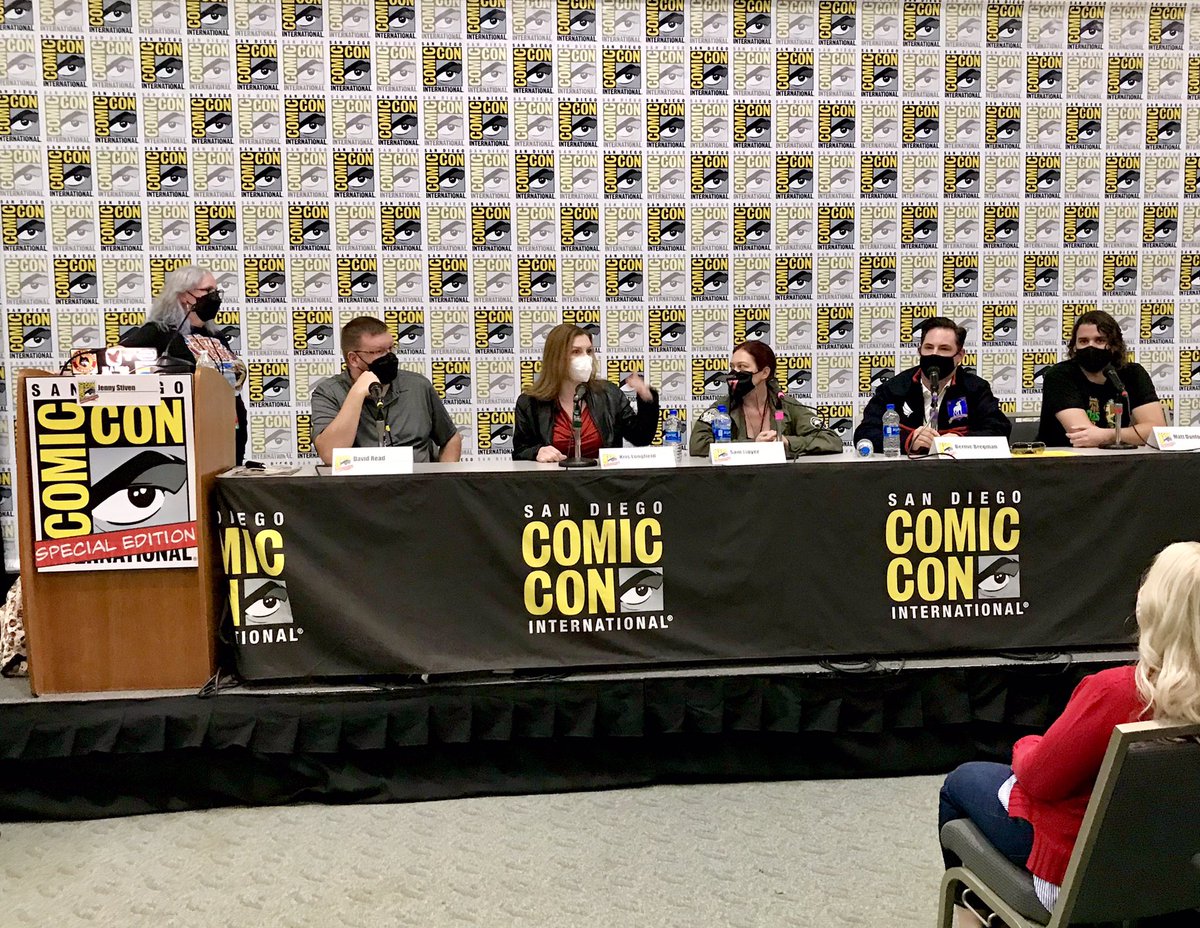 Panelists discussed how fans have saved scifi franchises, by showing fan demand for an extra season, or bringing a show back. At the Q&A, we asked: Now that we have several case studies of fans successfully bringing fave shows back, what are best practices for fans via social media in the future to save their fave show? Speakers said it's important for fans to meet each other in Facebook groups, Discord, etc. Organize sustained tweets/ hashtag over months (not just one day or week). Tell your story: Why do u want it back? What does it mean to you? What is your emotional connection to characters or story? This helps studio execs upset it internally. Also: promote your campaign across platform: Instagram, Twitter, Facebook, Tiktok, etc. It can help to indicate what merch you'd definitely buy, so the studios can help justify bringing a show back with retail merch sales helping support. Moderator: @JennyStiver
Parties
There weren't any major studio industry or fan parties like usual, but rather a few private company and organization mixers.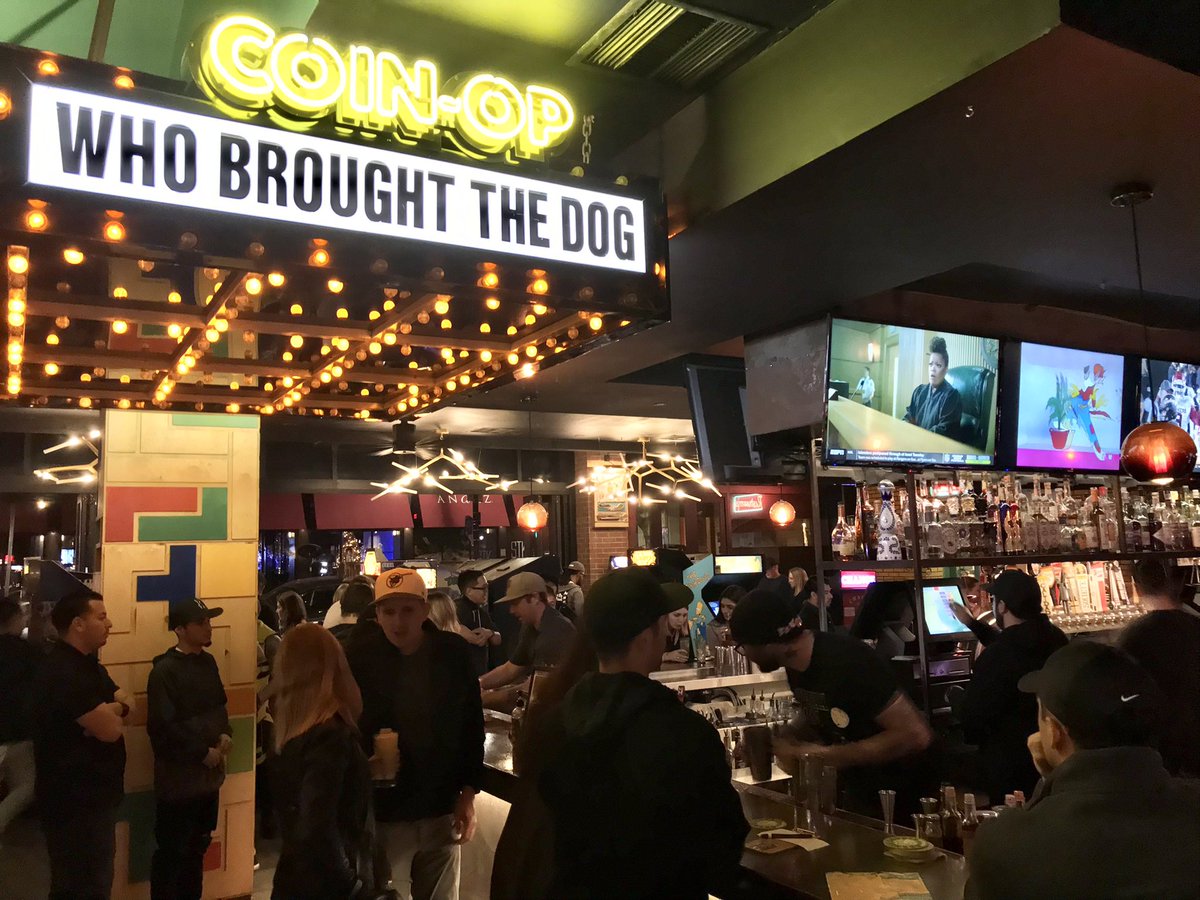 We hosted our Digital LA – Comic Cocktails, which we've been doing at San Deigo Comic-Con for the past decade, at the Coin-Op barcade; see article.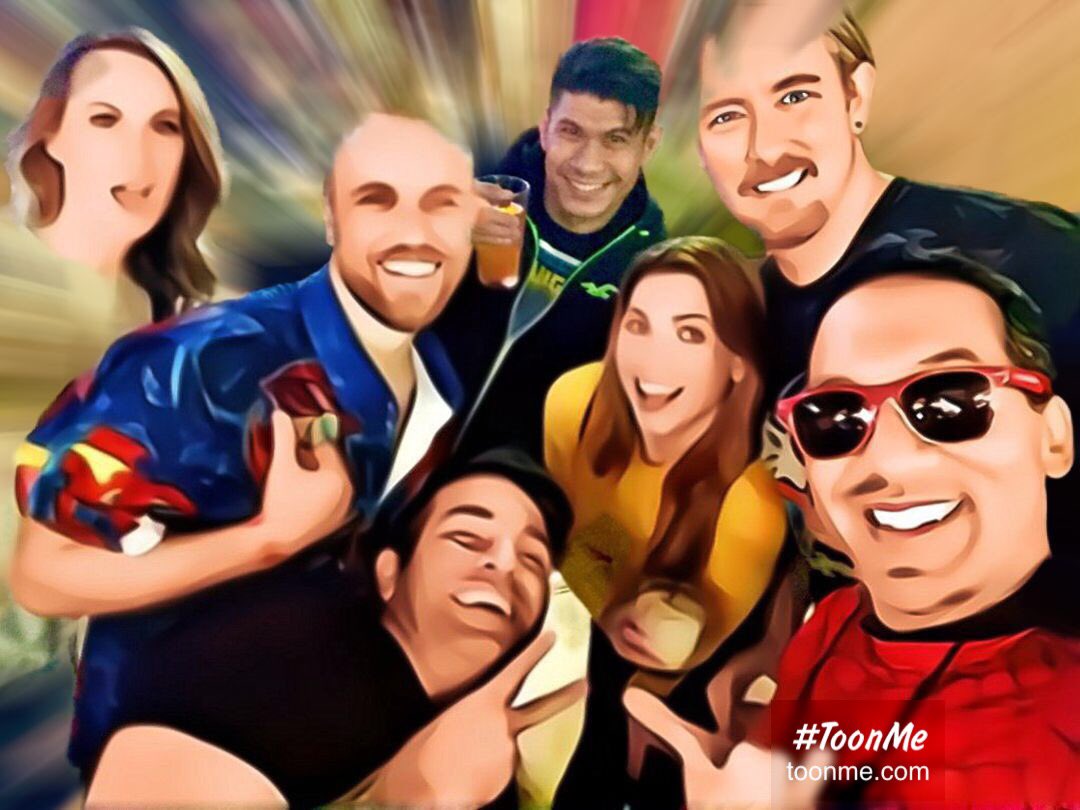 Cosplay
There wasn't as much cosplay as usual, but there was still good turnouts.
Marvel Photo Group Meetup
Marvel fans dressed as characters from the MCU films and Disney+ and comics, in a photo meetup organized by the Avengers Initiative cosplay group.
X-Men Photo Group Meetup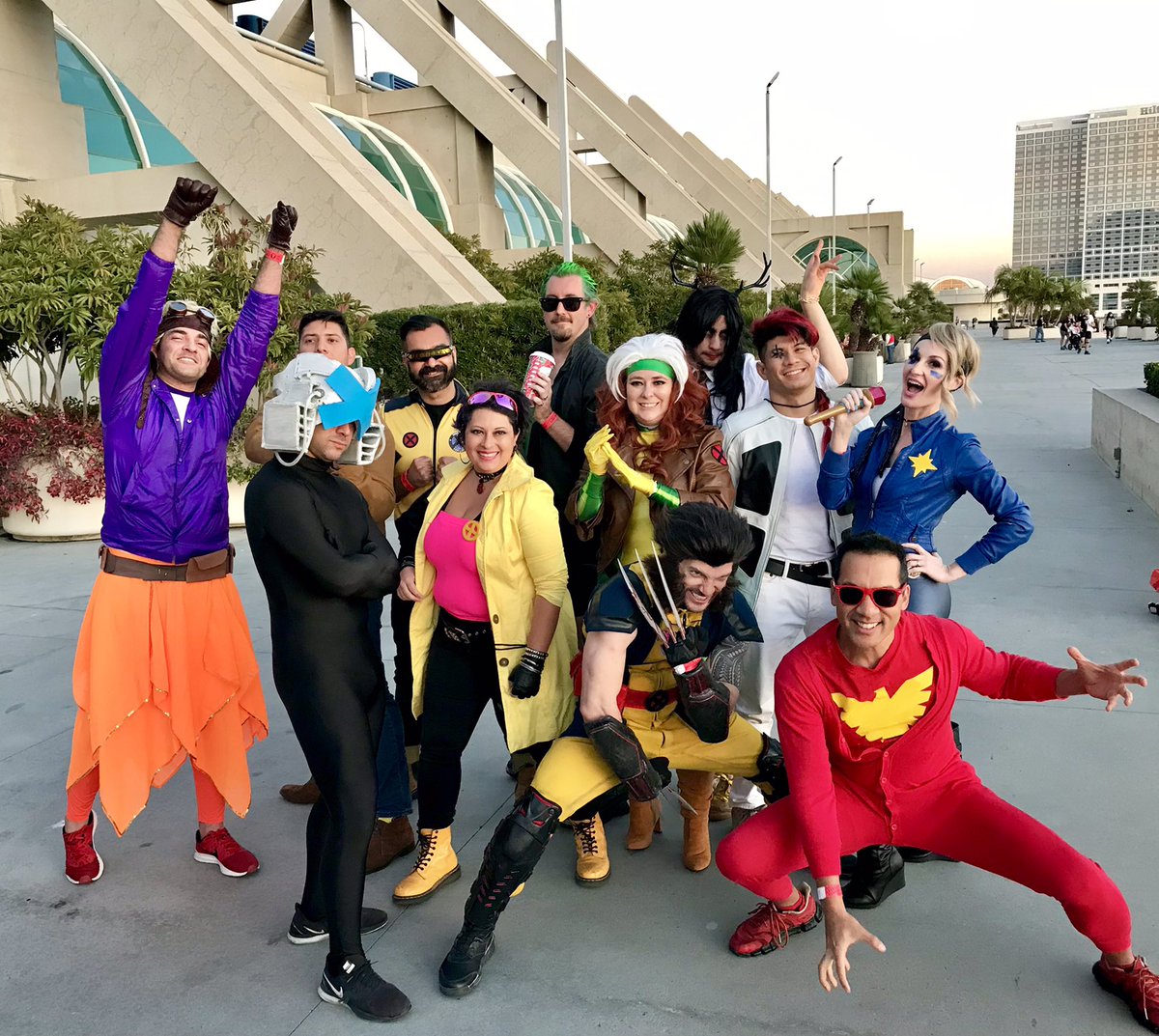 X-Men fans met immediately after the X-Men Fandom panel to take pics in a photo group meet up organized by panelists from X-Reads podcast, House of X podcast, and Homo Superior podcast.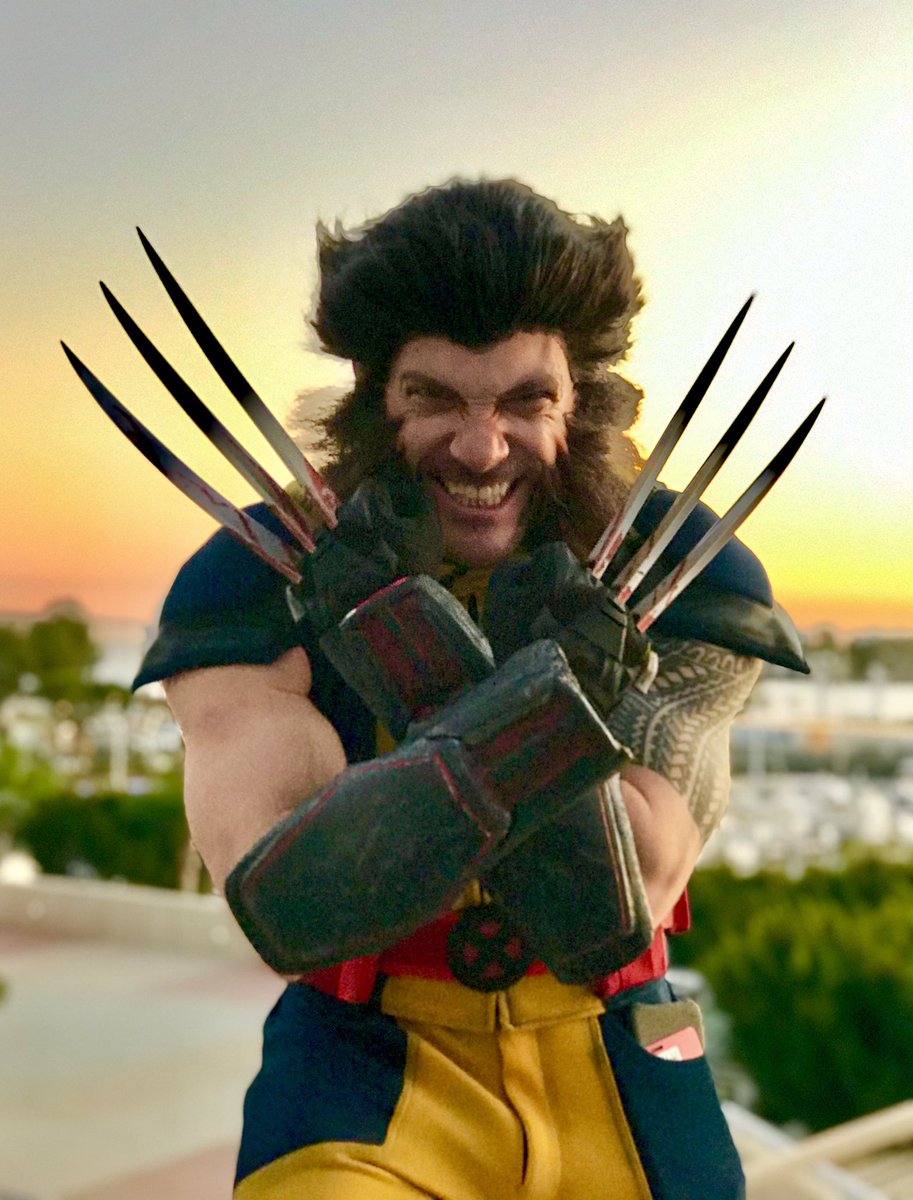 @Dorksidefitness is Wolverine.
On the show floor, you can see the influence of Disney+ MCU shows with Loki variants, WandaVision, Shang-Chi and Hawkeyes.
Also some perennial classics like this flock (gaggle? herd?) of Pokemon.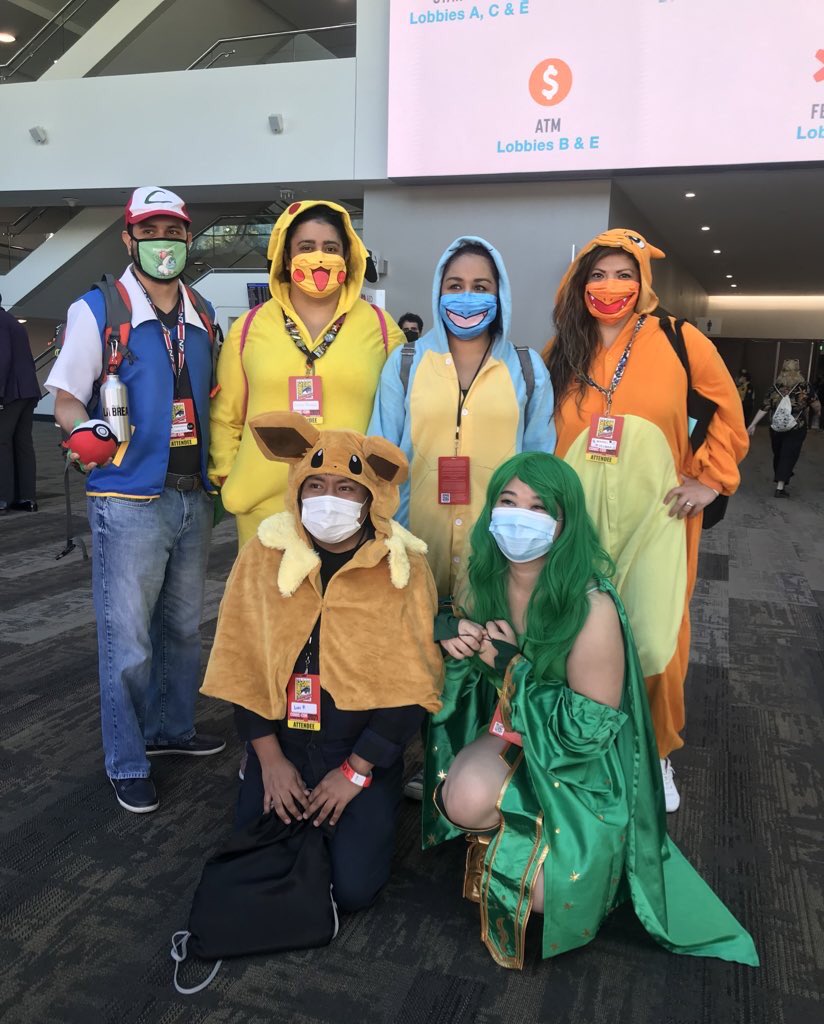 And Edward Scissorhands.