VFX artists who worked on Encanto, Moana, Frozen, Planet of the Apes trilogy, Avengers: Age of Ultron, Star Trek: Picard and more described the VFX process on the official San Diego Comic-Con: VFX of Movie and TV panel, moderated and organized by Digital LA founder Kevin Winston.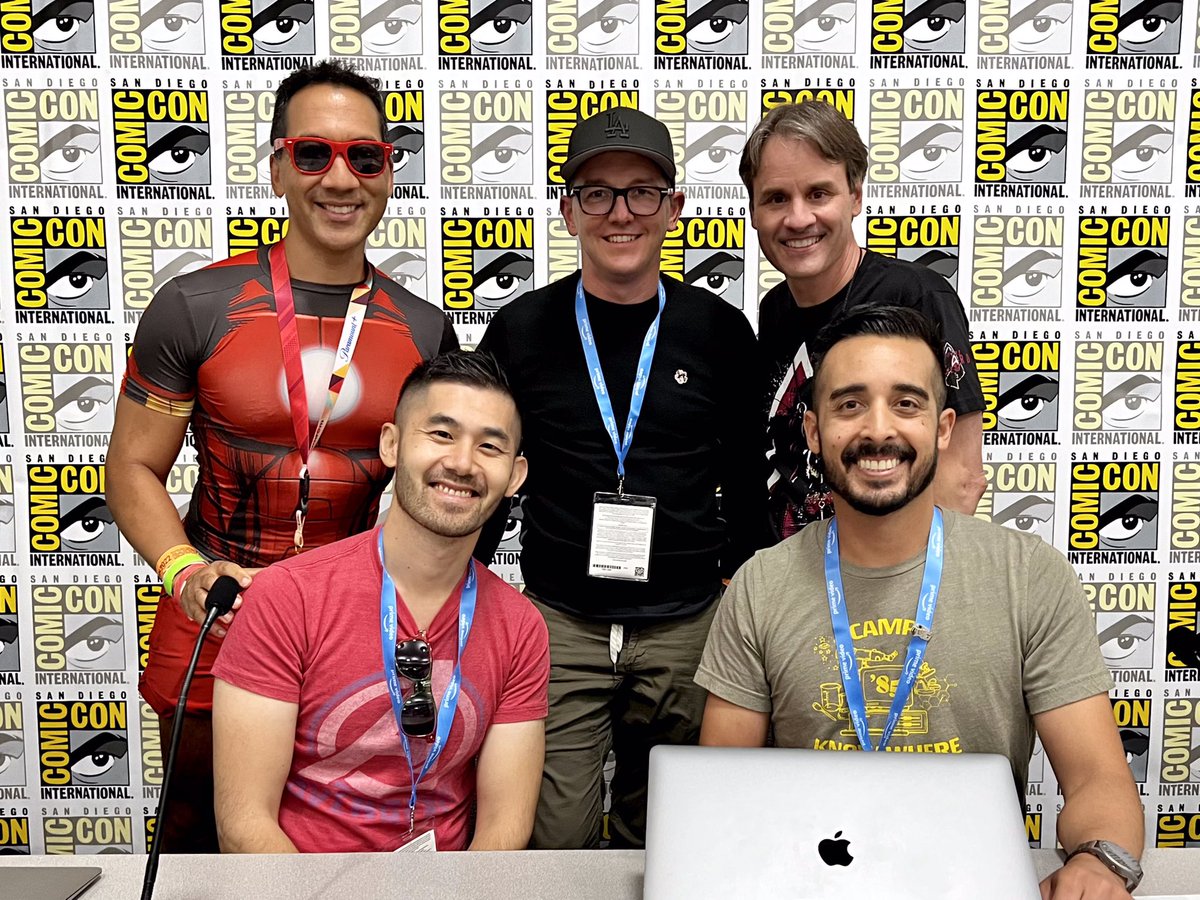 Speakers included:
Benson Shum, Disney Animator on Encanto, Moana; children's book author/illustrator
Eddie Bonin, VFX Executive; Governor of VFX, Television Academy
Ryan Stafford, Planet of the Apes trilogy, Avengers: Age of Ultron
Dustin Adair, Star Trek: Picard, Battlestar Galactica
Moderator: Kevin Winston, Digital LA
Speakers described the VFX process with examples, and gave tips for aspiring VFX artists:
VFX Process: VFX supervisors help plan movie story from the beginning. Working with producers, directors and within the VFX budget, they help plan which scenes and shots will be VFX or practical and develop visual concepts. Pre-vis is used to help show camera movement during action scenes, or help with virtual cinematography and planning shots.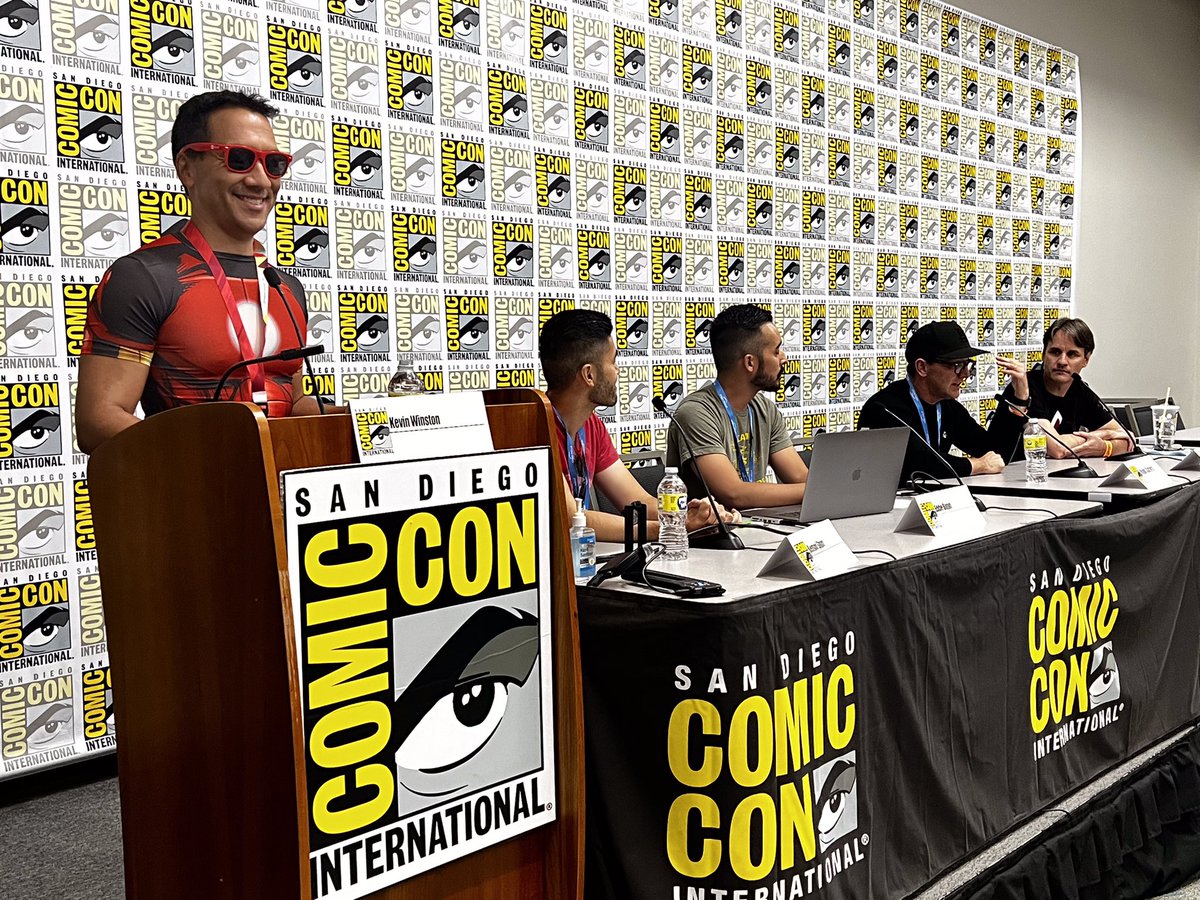 Then VFX companies and artists create the shots, combining VFX sets and backgrounds with VFX character animation and VFX visual effects (fire, smoke, explosions superpowers). VFX teams also work on lighting, color matching, and other passes. Then finally, the finished product!
Benson Shum described how his team worked on Encanto, focusing on young Mirabel's expressions when she opens her door.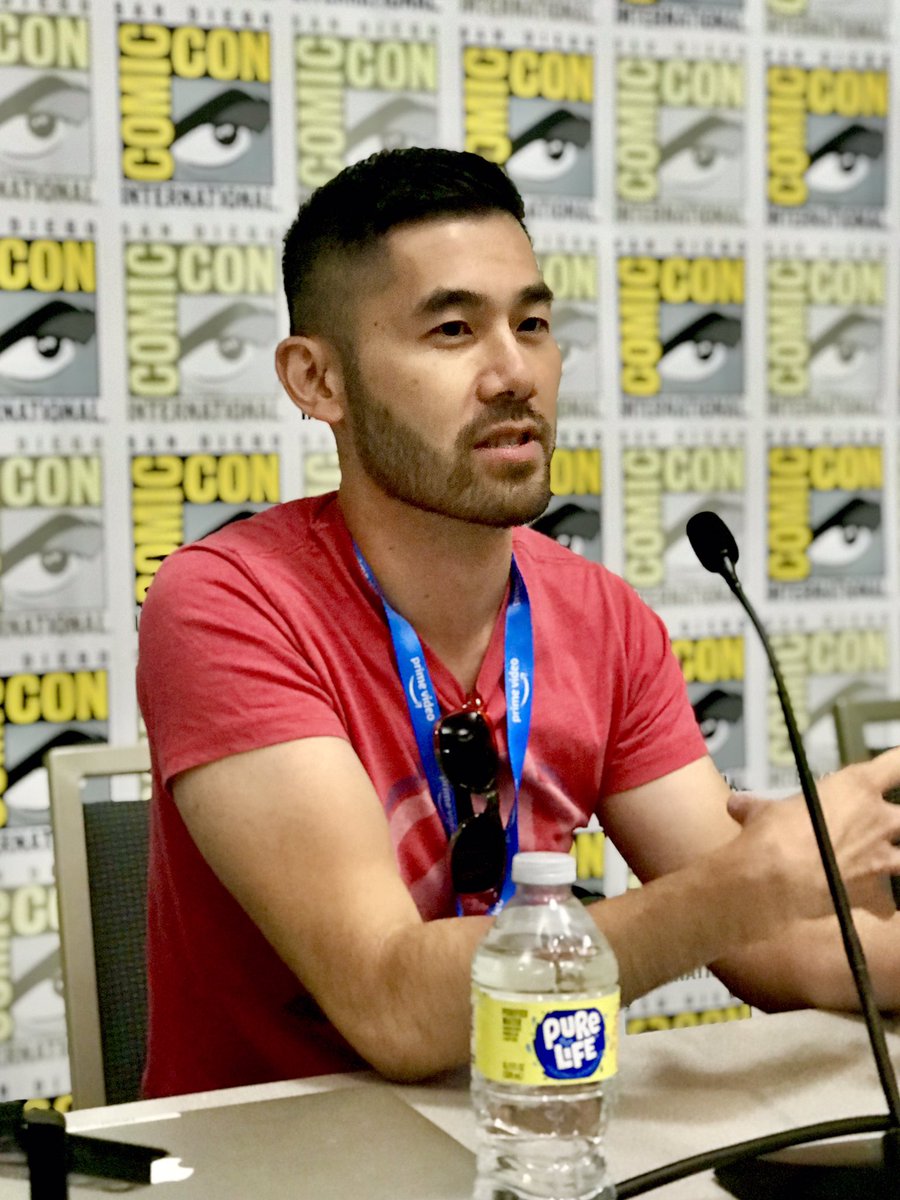 TV Academy VFX Nominees:
 Eddie Bonin, VFX Executive & Governor of VFX – TV Academy, showed VFX shot breakdown work from some of this year's Emmy submissions, with studio permission, to illustrate the various VFX passes (2022 Emmy Nominees include: The Book of Boba Fett, Foundation, Lost in Space, Stranger Things, The Witcher, The Man Who Fell to Earth, See, Snowpiercer, Squid Game, & Vikings)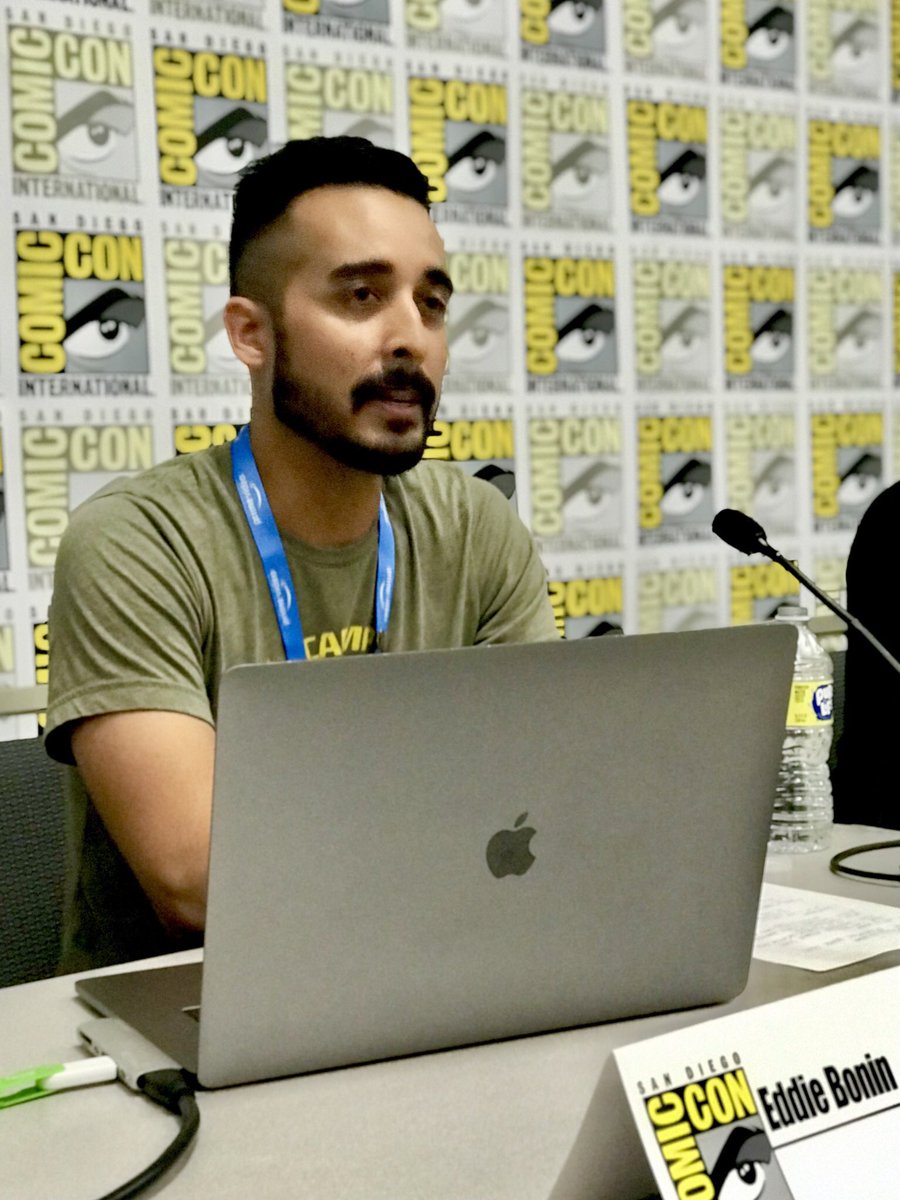 Getting into VFX: Speakers advised aspiring artists to get started using animation tools like Maya. And learn game engines Unreal and Unity which are increasingly being used in pre-vid and VFX. Take classes at CalArts, OTIS, Gnomon Film School and other schools to perfect your craft. Create a reel of your best work to show on your site and social media.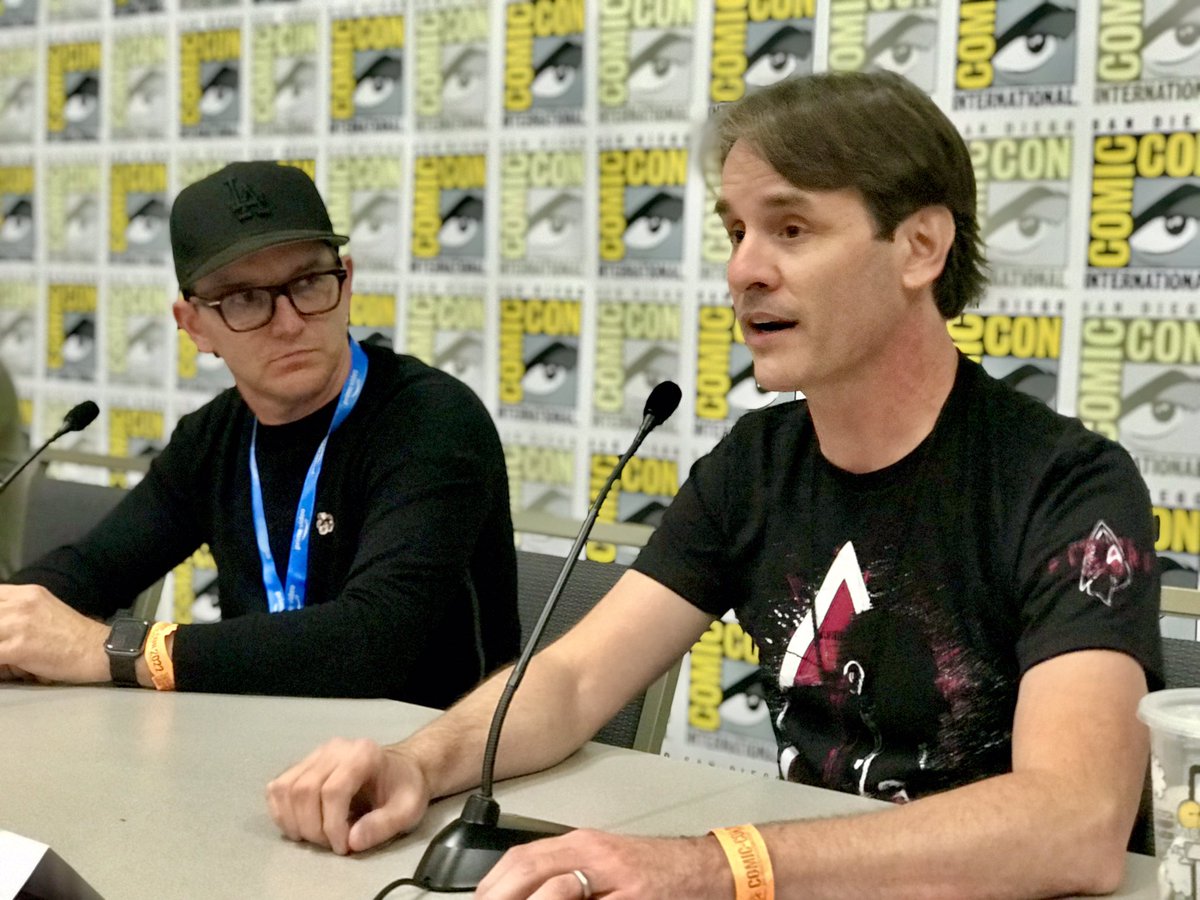 VFX is huge: Of the top 10 films any year for the past decade, more than 75% are VFX heavy and digital animation, showing audiences want to see new worlds created by VFX artists.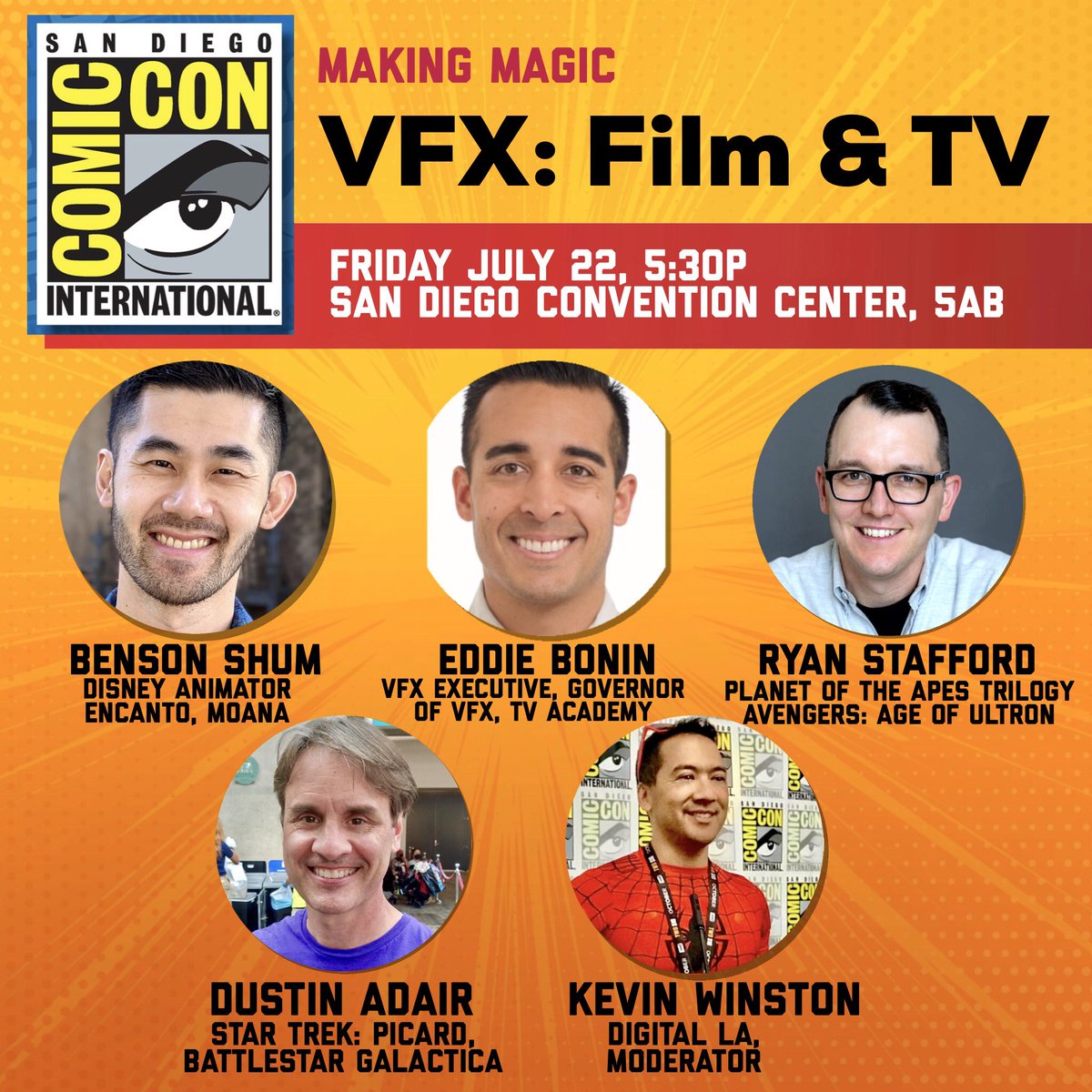 Thanks speakers for sharing your work to help us understand the process, appreciated VFX artists hard work, and maybe inspire some attendees to be get into the VFX industry!